Ben Roethlisberger's Wallet Is Stuffed After Winning Two Rings With the Pittsburgh Steelers
Ben Roethlisberger has been an extremely successful quarterback for the Pittsburgh Steelers throughout his career. He only played in two games in 2019, but Roethlisberger is one of the best quarterbacks in the entire NFL whenever he is on the field. Because of all of his success with the Steelers over the years, Roethlisberger has made a lot of money and is worth a lot of money.
Ben Roethlisberger has had a lot of individual success
RELATED: Ben Roethlisberger Says He Feels 'Younger' After Elbow Surgery
After being drafted No. 11 overall in the 2004 NFL draft, Roethlisberger had immediate success for the Pittsburgh Steelers. He ultimately earned the 2004 AP Offensive Rookie of the Year award as he threw for 2,621 yards, 17 touchdowns, and 11 interceptions in 13 starts. He went 13-0 as a starting quarterback that season too. 
Roethlisberger continued to have success over the next few seasons, but 2007 was his breakout year. He earned his first Pro Bowl selection that season as he threw for 3,154 yards, 32 touchdowns, and 11 interceptions. 
Roethlisberger then went on to earn five more Pro Bowl selections over the years, earning four in a row from 2014 through 2017. He has led the NFL in passing yards twice over the years too. In 2014, Roethlisberger threw for 4,952 yards to go with 32 touchdowns. In 2018, Roethlisberger threw for 5,129 yards and 34 touchdowns. 
He, however, only played in two games in 2019 due to injury. In his career, Roethlisberger has thrown for 56,545 yards, which is eighth all-time. He has also thrown for 363 touchdowns, which is ninth all-time. 
Not only has he had a lot of success individually, though. Roethlisberger has also led the Steelers to a lot of success as a team.
Helping the Steelers win a lot
RELATED: Antonio Brown Finally Issues an Apology to Ben Roethlisberger
The Pittsburgh Steelers have been Super Bowl contenders in almost every season Ben Roethlisberger has been the team's starting quarterback. In his first season in 2004, the Steelers went 15-1 and reached the AFC Championship Game. They ultimately lost to the New England Patriots, though. However, in Roethlisberger's second season, the Steelers won the Super Bowl. 
That is not it, though. Roethlisberger led the Steelers to another Super Bowl win in the 2008 season. They then reached another Super Bowl two years later in the 2010 season but lost to the Green Bay Packers.
Roethlisberger and the Steelers have not been to a Super Bowl since 2010, but they have still been very good. They won 10 games or more four seasons in a row, reaching the playoffs each season, from 2014 through 2017. They also went 9-6-1 in 2018.
The Steelers are one of the most successful franchises of all-time, and Roethlisberger has helped the organization maintain that success over the past 15-plus years.
Roethlisberger's success has helped him become a rich man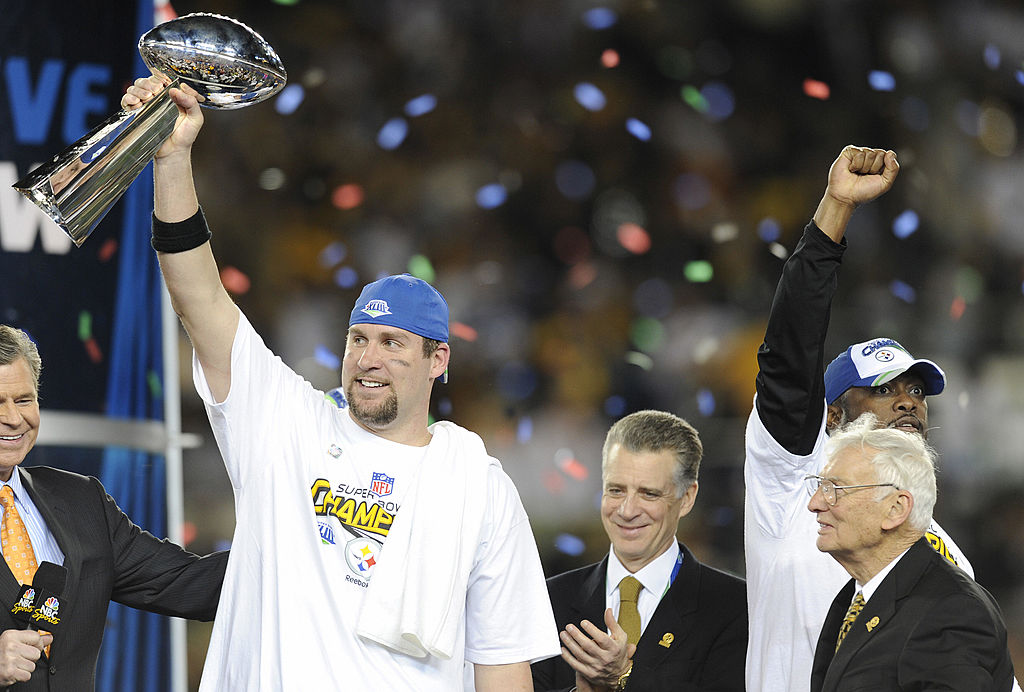 RELATED: How Ben Roethlisberger and Kirk Cousins Cost Dak Prescott More Than $3 Million
Because of all of Roethlisberger's success for the Pittsburgh Steelers, he has not only made a lot of money in his career, but he has also racked up a massive net worth.
In his career, Roethlisberger has earned over an estimated $227.2 million, according to Spotrac. The most he has earned in a season was in 2019, as he made an estimated $40 million. Roethlisberger also made over an estimated $35.2 million in 2015. In 2020, Spotrac estimates that Roethlisberger will make $26 million. 
With all of the money he has made, Roethlisberger's net worth is enormous. Celebrity Net Worth estimates that Roethlisberger is worth $100 million. That is a tremendous amount of money. 
Ben Roethlisberger has been a very successful quarterback in the NFL for the Pittsburgh Steelers. He has also helped the team continue to be one of the most respected organizations in the NFL. Because of everything he has done for the Steelers, he has earned a lot of money. Additionally, with all that he is supposed to make in 2020, Roethlisberger's net worth could only continue to grow too.
All stats courtesy of Pro Football Reference