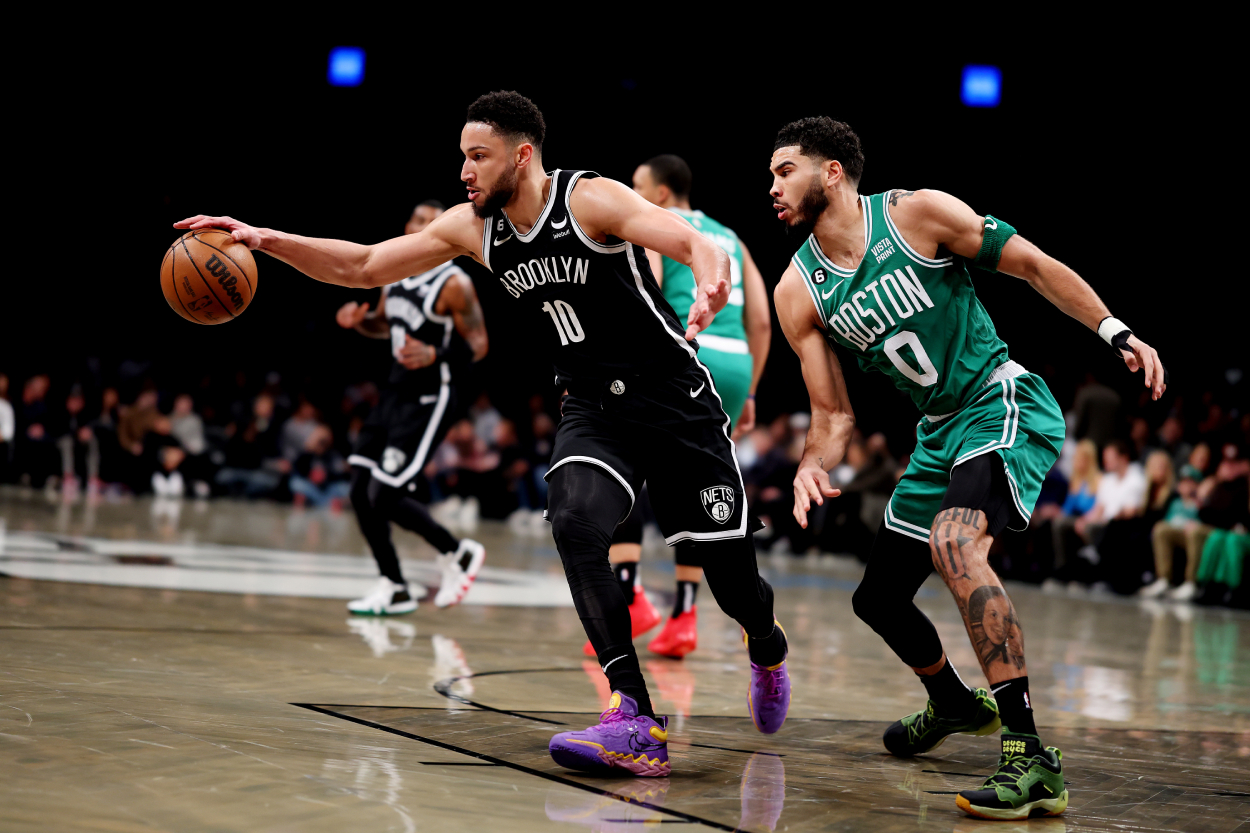 Ben Simmons Can Be Blasted for His Performance but Not for His Quote About the Boston Celtics
Ben Simmons was blasted for a quote he didn't say after Thursday's loss to the Boston Celtics.
Thursday night was the perfect time for Ben Simmons to shine. Playing without the injured All-Star Kevin Durant, the Brooklyn Nets needed to lean on their point guard a little more to pick up the slack in the scoring department during Thursday's nationally televised game against the Boston Celtics. Simmons finished with no points.
Simmons did lead the Nets with 13 assists but went 0-for-3 from the floor and never looked to score. While he could be criticized for not stepping up in Durant's absence, he shouldn't be blasted for a quote he didn't say about the Celtics after the 109-98 loss.
Ben Simmons goes scoreless in Nets loss to the Celtics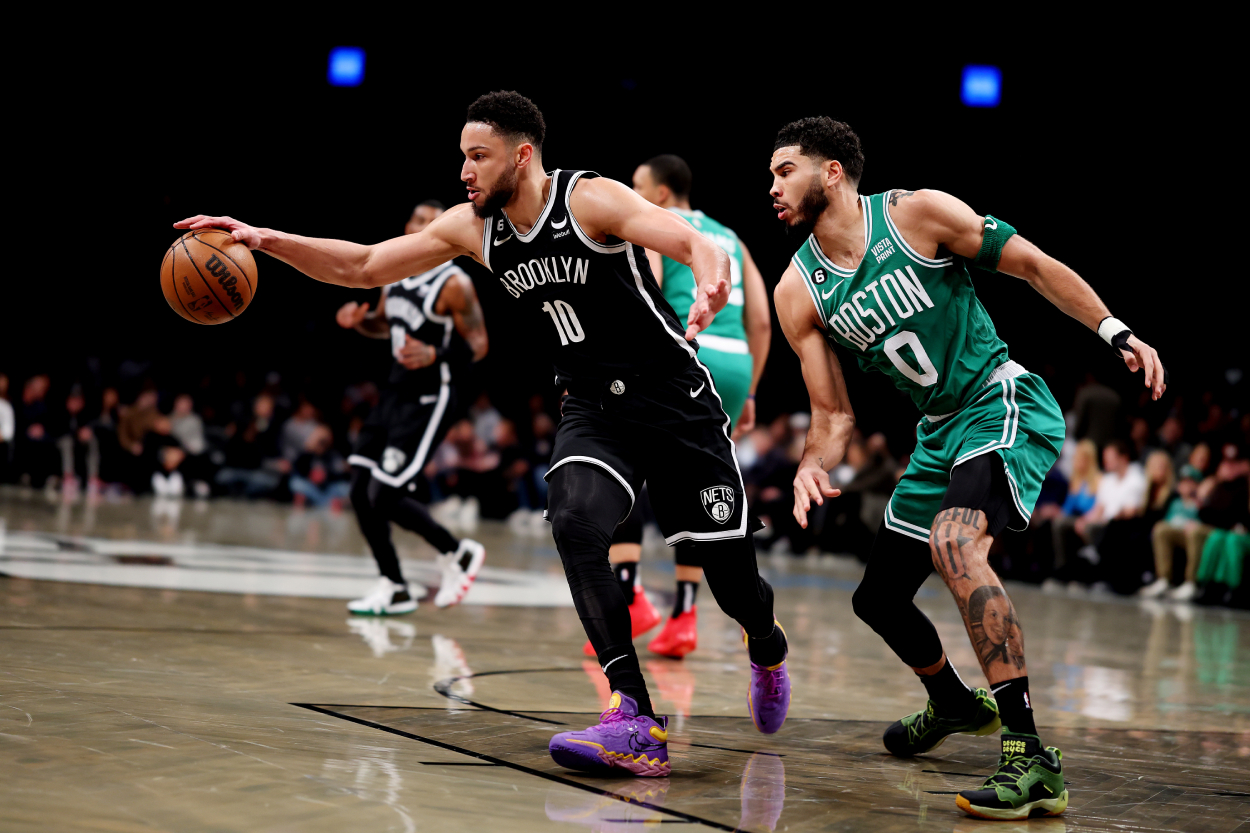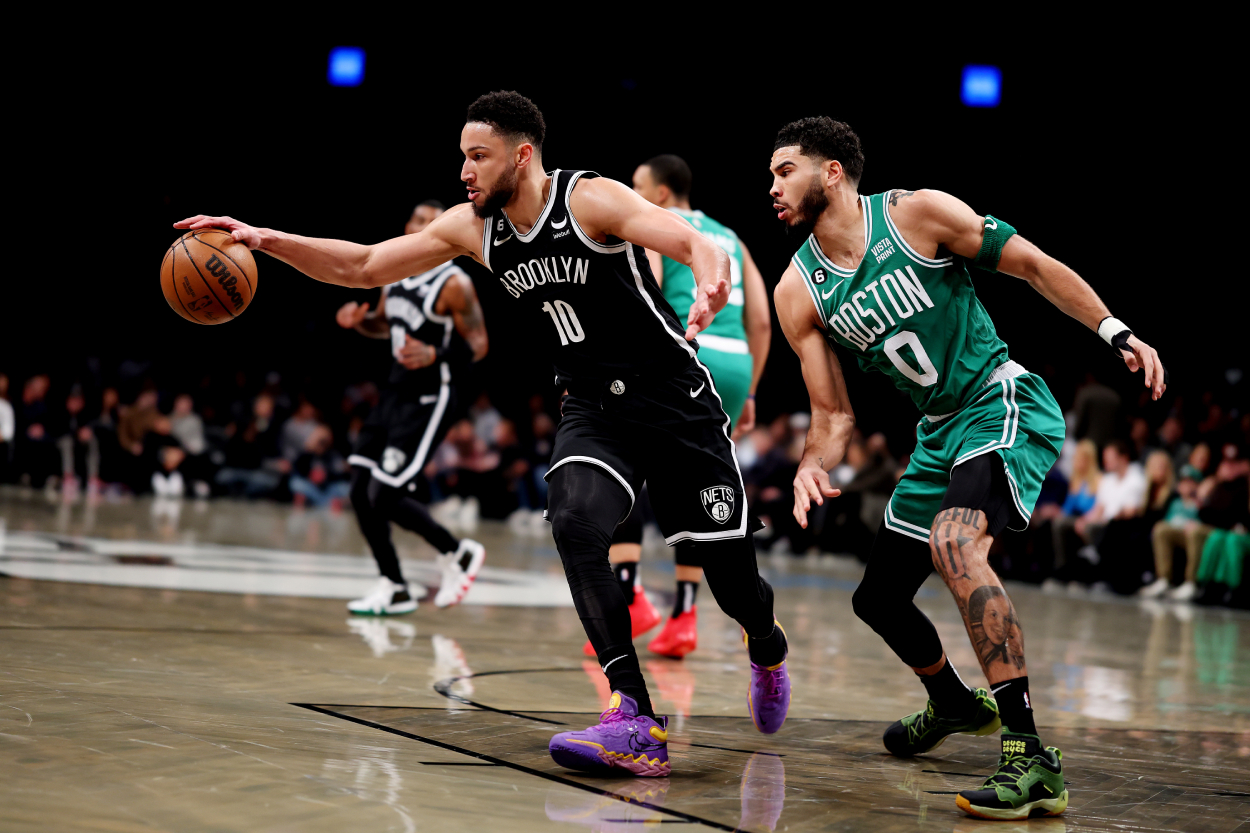 Simmons' scoring has come way down this season. In four years with the Philadelphia 76ers, he averaged 15.9 points per game. This year, he's putting up 7.5 points.
Thursday was his time to show he can score. With Durant sidelined, Simmons took three shots in 26 minutes and was held without a point for the second time this year. He did have nine rebounds and played some tough defense on Boston star Jayson Tatum, but he needed to step it up in the scoring column. He knows it.
"I think I'm giving the ball up way too many times when I know who I am, I know I need to get to the rim and get buckets," Simmons said after the game. "And that's also going to help my teammates and get them going."
Three shots with Durant out is unacceptable. Simmons said he understands he probably needs to be a little more selfish in these situations.
"Just pushing the ball, finding my guys, probably found them too much," Simmons said. "Probably need to get my own and get myself going, which I didn't."
The Celtics pulled away in the fourth quarter, and Simmons found himself on the bench in the final seven minutes because the Nets needed a scoring punch.
Simmons was also criticized for a quote he didn't make
During his postgame press conference, Simmons praised the Celtics. He gave them credit for playing team basketball, but several media reports reported a different version of his quote that sounded as if he didn't give any credit to Boston's stars.
"Coming in here and playing a team like that, that's fun," Simmons said. "You want to play the best team. The way they play, they're very together — defensively and offensively.
"They have some great individuals, but when you put it together, they play team basketball. They know their roles, they share the ball, they're very consistent."
Before Simmons spoke about the Celtics having great individuals, he appeared to head in another direction. He started his quote by saying, "I don't think it's a…" and then completely changed his thought. It came out as "I don't think it's a… They have some great individuals…"
Some outlets and fans quoted Simmons as saying, "I don't think they have any great individuals." Criticizing Simmons for not stepping up on the court is one thing, but ripping him for blasting the Celtics' stars is just wrong.