Ben Simmons Can Likely Cross One Trade Destination off His List Now That 2 Young Stars Have Been Deemed Nearly Untouchable
Until a deal finally happens, the trade rumors surrounding Philadelphia 76ers' star Ben Simmons will continue to roll. Simmons has made it clear he's done in Philly, but the franchise's general manager, Daryl Morey, is notoriously stubborn when negotiating trades. The Cleveland Cavaliers, though, have now all but taken themselves out of the running for the former LSU star as the organization has made it clear guard Darius Garland and rookie center Evan Mobley are close to untouchable in a trade.
There are another dozen landing spots for Simmons, but now Morey can cross at least one team off his list.
The Cleveland Cavaliers were rumored to be a landing spot for Ben Simmons
Cleveland actually has some attractive young pieces to offer. Center Evan Mobley was the third pick in the 2021 draft out of USC and is expected to develop into a modern superstar big with the ability to defend the rim and stretch the floor with a still-expanding offensive game.
Garland has improved in each of his first two NBA seasons and appears to be continuing on an upward trajectory.
The Cavs also have young players like Collin Sexton and Isaac Okoro to dangle in a Simmons offer, as well as expectantly high first-round picks as the team isn't likely to be competitive the next few seasons.
There have been several teams thought to be in the mix for Simmons. At one point, the list included as many as nine teams — Golden State, the Los Angeles Lakers, Minnesota, Toronto, Cleveland, Indiana, Sacramento, Portland, and San Antonio.
Some of those franchises are likely out of the running for different reasons, but now it appears the Cavaliers have removed themselves from the equation as well with a new development.
Darius Garland and Evan Mobley have been deemed nearly untouchable by the Cavaliers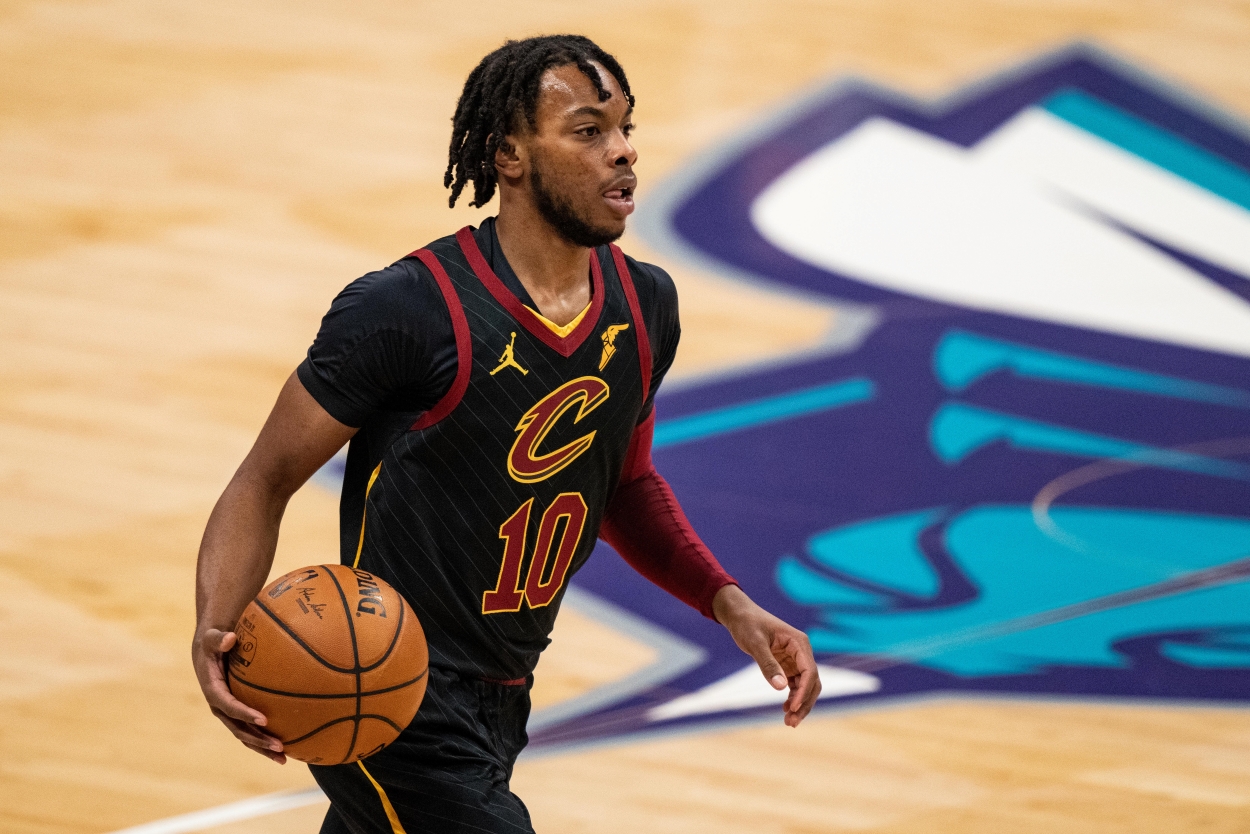 Without Garland and Mobley on the table — which it sounds like is the case, at least as of right now — the chances of a Simmons-to-Cleveland deal take a major hit. According to a piece on Cleveland.com, the organization doesn't have any legitimately "untouchable" pieces, but it considers Garland and Mobley to be near that level.
Those two are the best young players on the Cavs' roster and the franchise's most valuable assets. There's a reason they're almost untouchable to the organization's front office. But when piecing together trade scenarios involving other members of the team, things get a little bleak.
It seems unlikely Morey would be willing to accept a deal centered around Sexton or Okoro and a few first-round picks. Kevin Love, or possibly Ricky Rubio, would also have to be included in a trade for salary purposes. And it wouldn't be worth it for the Cavs to include more than a pair of first-rounders (Morey was originally asking for four).
Cleveland is now likely out of the running for Simmons
Philadelphia's disgruntled star is dead set on leaving the franchise. He's already said he won't report to training camp and told Sixers teammates not to visit him in California to try to convince him otherwise.
The situation has become a staring contest between Simmons and Morey. The relationship is over. Now it's just a matter of who blinks first.
But now that Garland and Mobley are suspected to be nearly untouchable in trade talks, it seems like there's one less landing spot for 2016's No. 1 overall pick.
RELATED: Ben Simmons Continues to Make Everything Worse, This Time Hilariously Telling the Philadelphia 76ers It's 'Not His Job to Fix His Trade Value'