Ben Simmons Continues to Make Everything Worse, This Time Hilariously Telling the Philadelphia 76ers It's 'Not His Job to Fix His Trade Value'
The Philadelphia 76ers-Ben Simmons drama train continues to roll. Now, the former franchise point guard shoveled some more coal into the engine by hilariously informing Philly that it's "not his job to fix his trade value."
Sixers general manager Daryl Morey has asked for a king's ransom in return for the No. 1 overall pick in 2016. But Morey's asking price has to be dropping every day Simmons remains with the franchise.
It's time to cut bait and finally say goodbye for the good of both parties, but now the former LSU star has made things even more difficult (again).
Ben Simmons reportedly told Philadelphia it's not his job to "raise his trade value"
In an interview on The Jump on ESPN, NBA reporter Brian Windhorst said he "highly doubts" Simmons and the 76ers can repair their relationship:
"One of the messages that Ben has sent back towards Philly is that it's not his job to fix his trade value. It's not his job to correct his trade value or raise his trade value."

ESPN's Brian Windhorst on the Ben Simmons-Philadelphia 76ers situation via Bleacher Report
Simmons also recently informed the franchise that he won't report to training camp if he's still with the team. Every message the 6-foot-10 playmaker sends out contradicts the last one.
If Simmons would have shown up in the 2021 playoffs, this wouldn't be an issue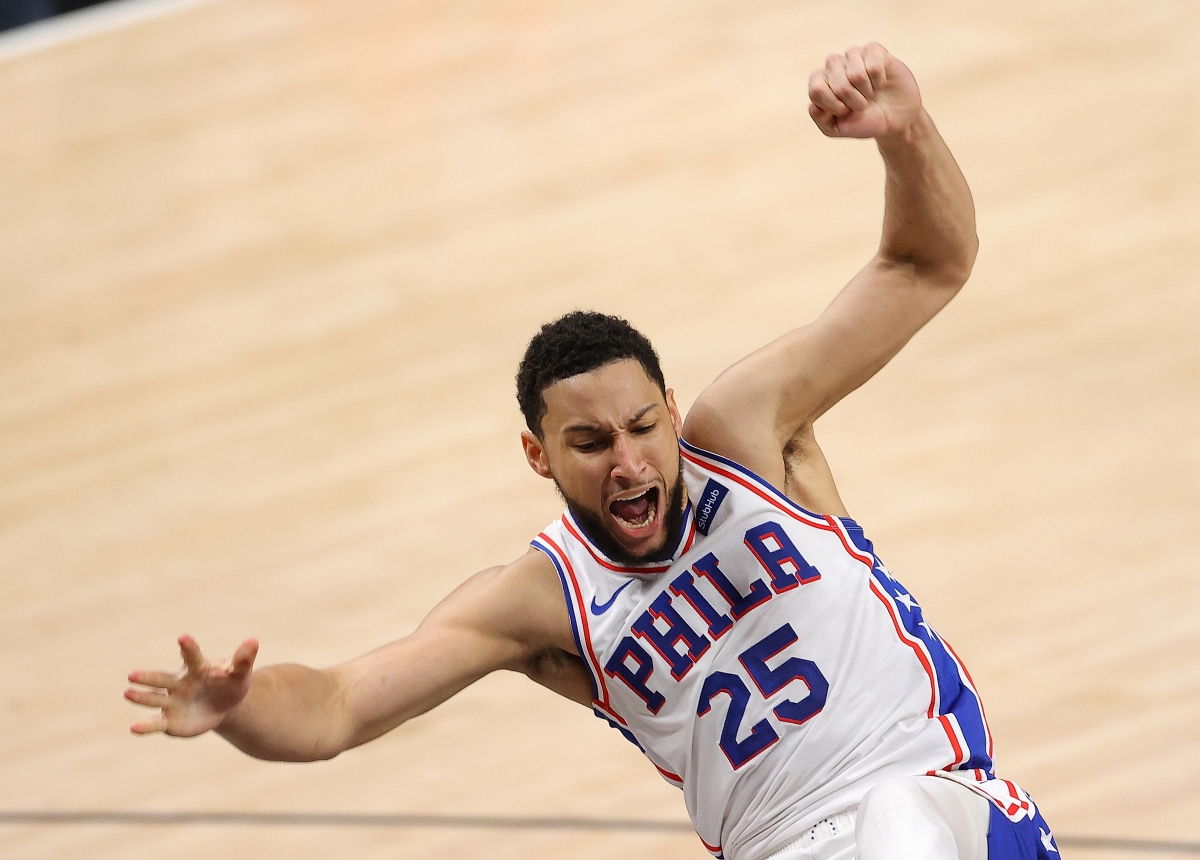 Before the 2020-21 season, Morey reportedly offered Simmons to the Houston Rockets in a trade that would have brought back James Harden to Philly. Simmons got wind of the deal, and the fallout between the two sides likely began there.
But the 2017-18 NBA Rookie of the Year was a no-show in last year's playoffs when the franchise had championship expectations. The two-time All-NBA defensive player passed up a wide-open dunk in Game 7 of the Eastern Conference semifinals as the Sixers lost to the Atlanta Hawks.
But that wasn't even the worst part of Simmons' playoff run.
Somehow, a former No. 1 overall pick and a supposed franchise cornerstone shot a total of three times in the fourth quarter of a seven-game series. Seven fourth quarters, three field-goal attempts. Simmons also shot a record-low 34.2% from the free-throw line on more than six attempts per game.
Had the three-time all-star shown up at all in the playoffs, this conversation may not be happening. But, alas, the relationship between Simmons and the 76ers is officially and completely fractured.
It actually is Simmons' job to increase his trade value, but he somehow continues to do the exact opposite
Simmons is a professional basketball player. If he played professional basketball well, his trade value wouldn't need fixing, even if he wanted out of Philly anyway. But he vanished in last season's playoffs, so his worth as an asset took a giant nose dive from where it was.
Simmons has the resume of an NBA superstar:
Rookie of the Year in 2017-18
All-NBA in 2019-20
All-Defense first team in 2019-20 and 2020-21
Three-time All-Star
Those accomplishments alone should have teams rioting over the chance to acquire a playmaker and defender of his caliber. But Simmons disappeared at the worst possible time, still hasn't improved his offensive game, and absurdly believes it's someone else's job to increase his trade value.
Once the team's franchise superstar, Simmons continues to put Philly in a bind. But it's apparently not his fault and is the Sixers' responsibility to make him look better so they can find a better deal. The whole situation gets more laughable by the day.
All statistics courtesy of Basketball-Reference
RELATED: Ben Simmons' Trade Demand Could Help the Philadelphia 76ers Score the Missing Piece of Their Championship Puzzle