Ben Simmons Could Be Getting Replaced on the Philadelphia 76ers
Ben Simmons has certainly been a really talented player for the Philadelphia 76ers. He, however, has also been disappointing at times, especially in the playoffs. Now, with the league resuming play at the end of this month, Simmons — who was injured prior to the league suspending its season — could be getting replaced at his typical position.
Ben Simmons has been good, but also disappointing, for the Sixers
In his lone season in college at LSU in 2015-16, Simmons was one of the best players in the country. He averaged 19.2 points per game, 11.8 rebounds, and 4.8 assists. 
His play ultimately led to the Philadelphia 76ers selecting him with the No. 1 overall pick in the 2016 NBA draft. Simmons did not play in his first season in 2016-17 due to injury, but he became a star in 2017-18. Simmons — who has primarily played at point guard for the Sixers — averaged 15.8 points per game, 8.1 rebounds, and 8.2 assists. He ultimately won the Rookie of the Year award too. 
The Sixers went 52-30 that season and reached the Eastern Conference Semifinals. However, Simmons was disappointing at times in the playoffs. He scored one point in a loss to the Boston Celtics in the semifinals. 
Simmons then improved his numbers in 2018-19. He scored 16.9 points per game to go with 8.8 rebounds and 7.7 assists. The Sixers ultimately went 51-31, but lost in the Eastern Conference Semifinals again as they lost in seven games to the Toronto Raptors. Simmons had multiple disappointing games against the Raptors too. He only scored six points in a Game 2 win and seven points in a Game 5 loss. 
This season, Simmons is averaging 16.7 points per game, 8.2 assists, 7.8 rebounds, and a league-leading 2.1 steals in 54 games. He was, however, out with a lower back injury before the league suspended its season, but is healthy now.
Shake Milton proved to be valuable for the Philadelphia 76ers
The Dallas Mavericks selected Shake Milton in the second round of the 2018 NBA draft. However, he spent last season on a two-way contract with the Sixers before signing a multi-year deal with them this offseason, according to ESPN. 
In 32 games this season, Milton is averaging 9.5 points per game and 2.2 assists. However, with Simmons injured, he started in the Sixers' final eight games before the NBA suspended its season. He averaged 17.9 points per game in those games to go with 4.4 assists. 
Additionally, in a six-point loss to the Los Angeles Clippers, Milton scored 39 points on 7-of-9 shooting from 3-point range. He also had five assists. 
Now, even with Simmons healthy, it looks like Milton could replace Simmons at the starting point guard spot. 
Shake Milton could replace Ben Simmons at point guard on the Sixers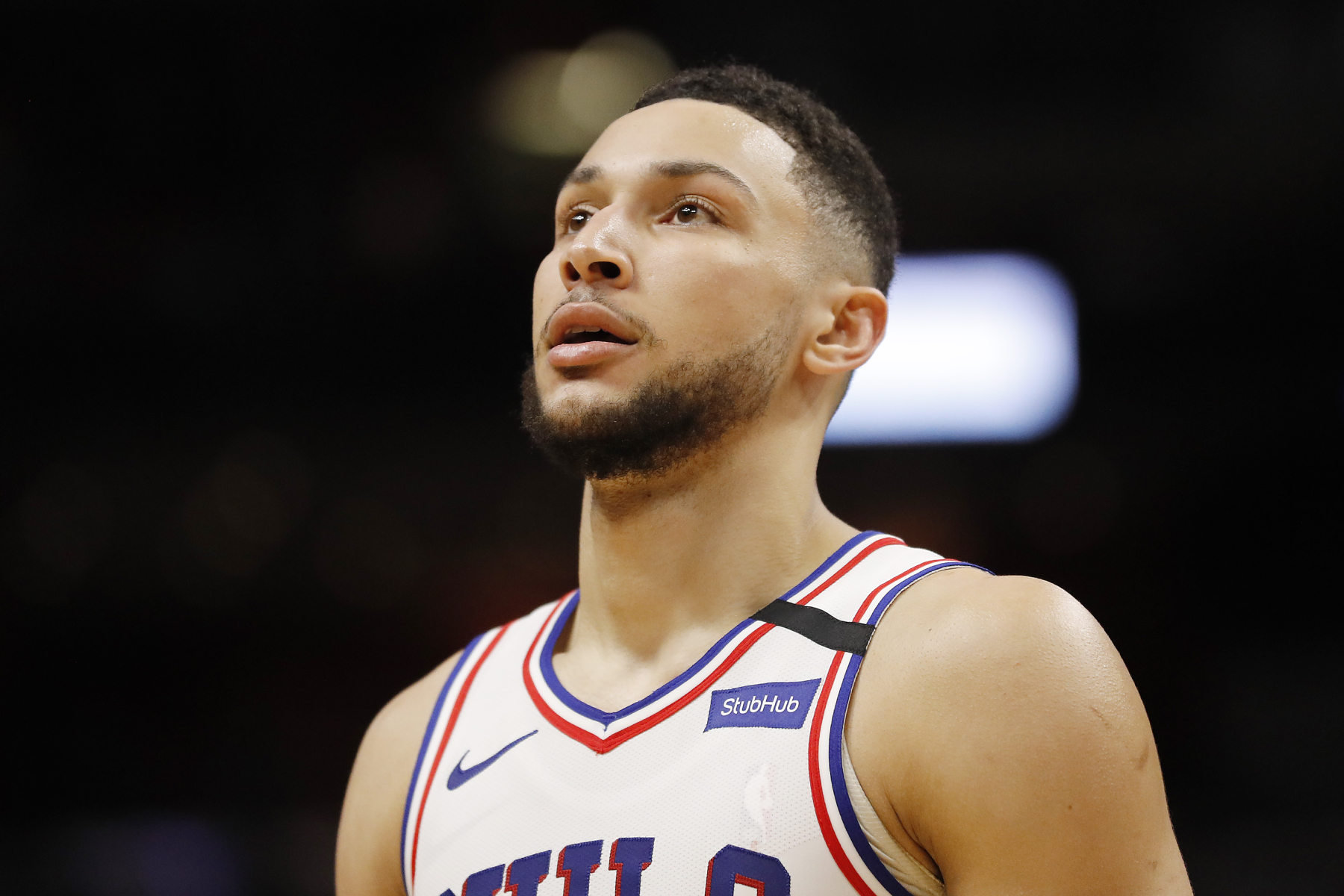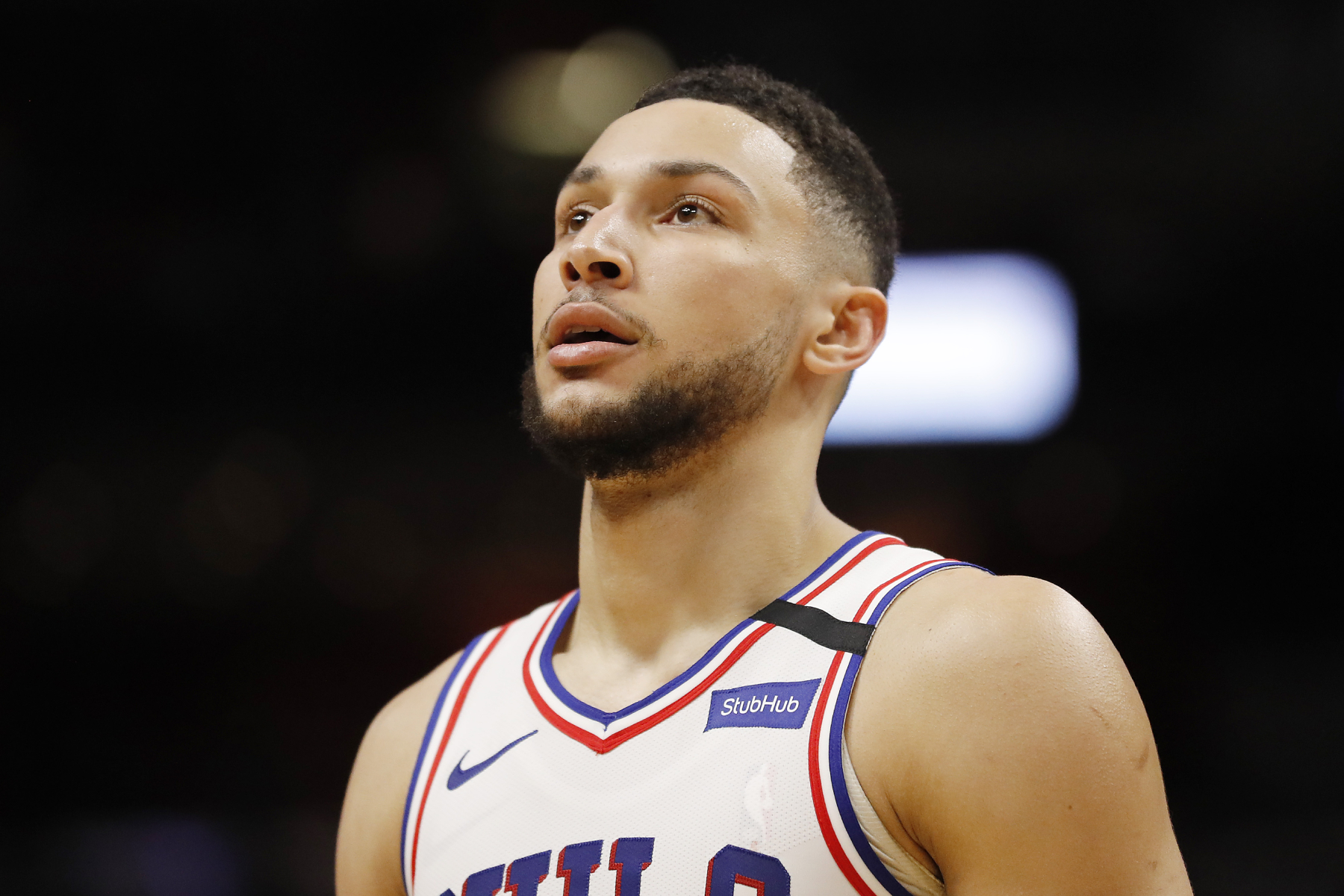 Simmons has always been a pretty tall point guard at 6-feet-10-inches. With him being so tall, and with Milton playing so great this year, Sixers head coach Brett Brown has been practicing Simmons "exclusively" at power forward, according to ESPN. 
"Watching him fly up the floor, watching him and Joel [Embiid] play off each other, has been a really good look. I think they've been fantastic together," Brown said, according to ESPN. 
Milton, on the other hand, has been the team's starting point guard at their practices at Disney.
"He's been amazing," star big man Joel Embiid said, according to ESPN. "He's been the starting point guard, and I think he has a huge opportunity to help us accomplish what we believe we can. He's been doing an amazing job and he's running the team and we're going to need him to knock down shots, which he did, before the league got shut down. He was on a roll so we're going to need him to keep it going. But it's great."
Not only does this seem to work size-wise (Milton is 6-foot-5), but Milton's shooting abilities work with this too. Milton is shooting 45.3% from 3-point range this season. Simmons, on the other hand, has only made two 3-pointers in his career. So, he is more used to scoring from inside the 3-point line, which is where he would primarily play as a power forward.
Ben Simmons has been a stellar player in the NBA. If playing at power forward ends up working out, he and Embiid could become the most feared big-man duo in the league.
Stats courtesy of Basketball Reference