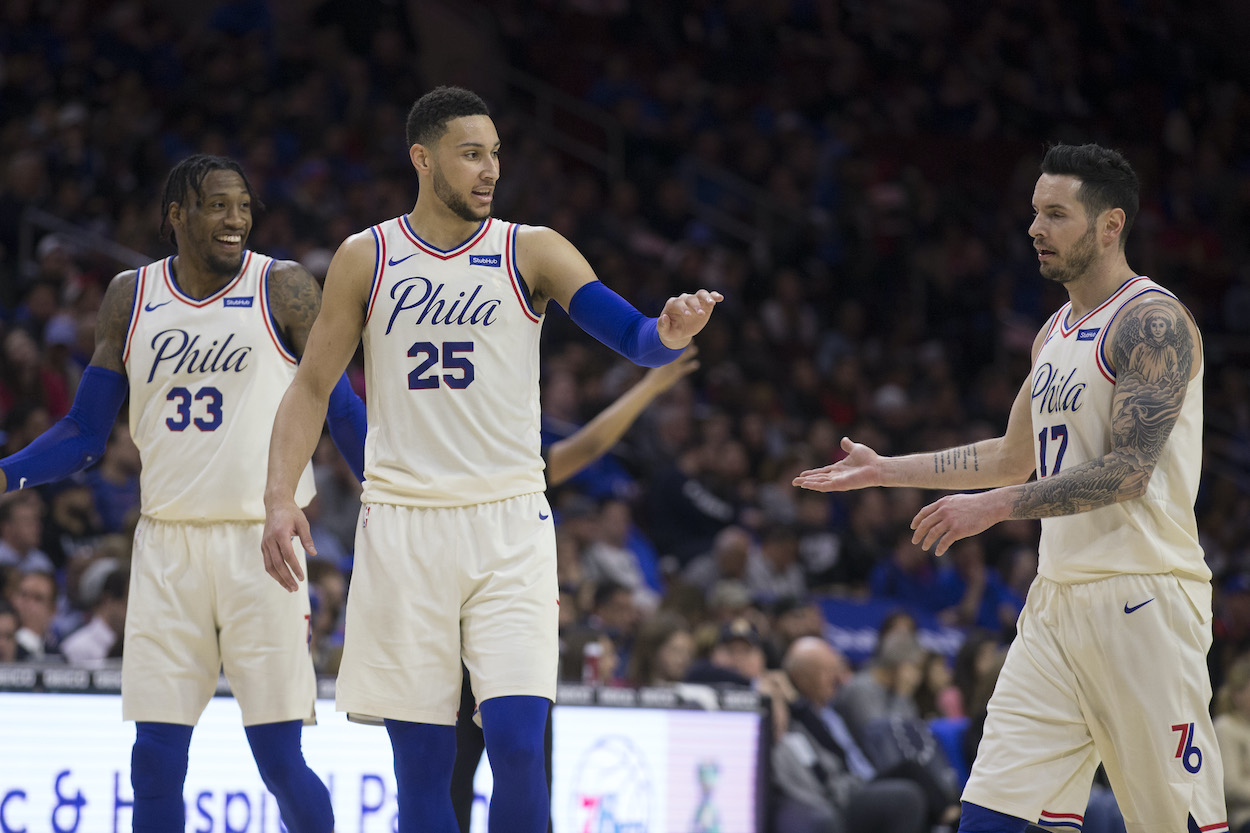 Ben Simmons News: JJ Redick Makes Shocking Revelation That Might Explain His Abysmal Shooting
JJ Redick says Ben Simmons is a natural righty who shoots lefty for some reason.
Ben Simmons' inability to shoot a basketball — and his sheer unwillingness to even try — has been a running joke in the NBA for years. The former Philadelphia 76ers point guard made only five three-pointers in four full seasons with the team, and his career free-throw percentage of 59.7% is frankly an embarrassment.
Many have speculated about what might be causing Simmons' shooting struggles, but the solution could be right in plain sight. According to his former teammate, JJ Redick, Simmons is a natural righty shooting with the wrong hand.
Ben Simmons is only getting worse as a shooter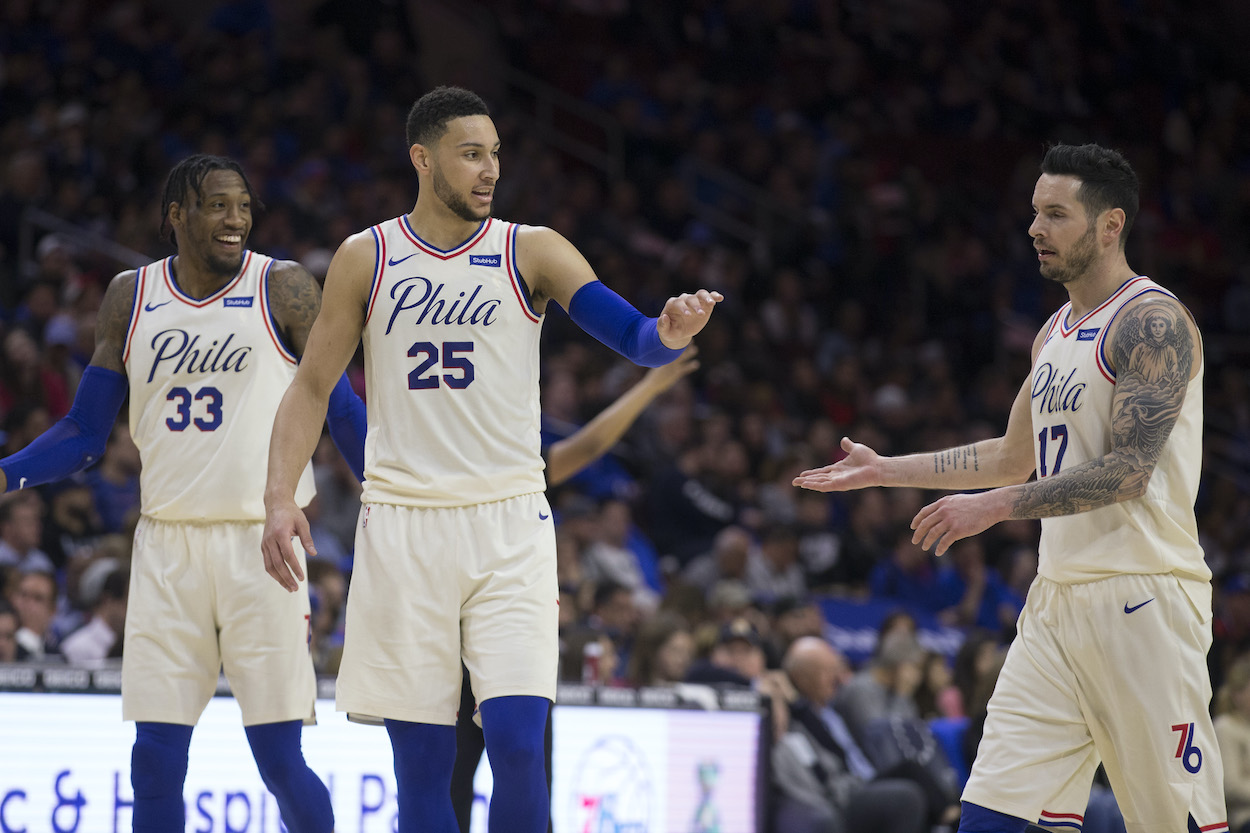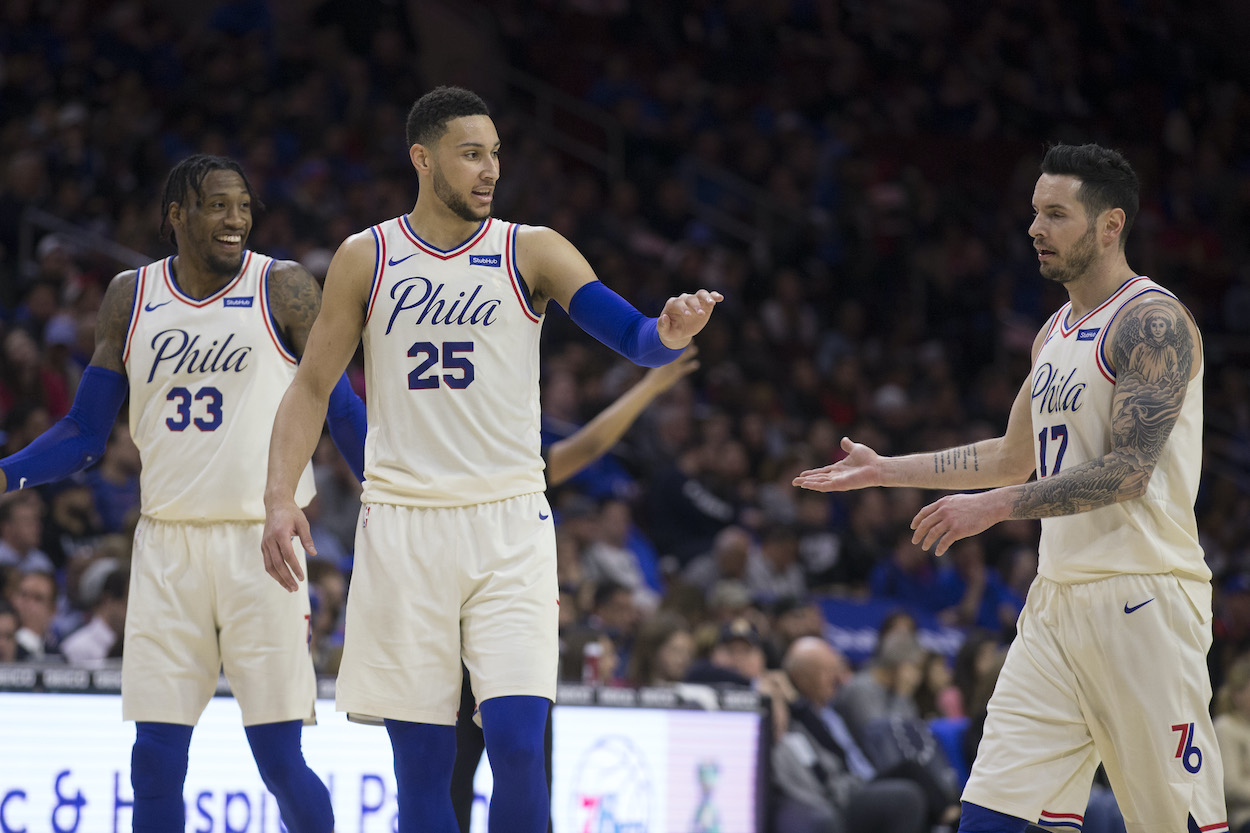 For young players who enter the NBA without a polished jumper, a large majority of them are able to improve year after year while working with the best coaches and trainers in the world. But Simmons has gone the opposite direction.
The former No. 1 overall pick shot 55.7% from the field last season, which was his worse mark since his first full year in the NBA. He also shot a dismal 61.3% from the free-throw line, which was a regression from 2020.
In the postseason, Simmons shot 34.2% from the stripe over two playoff series. 34.2%. That's almost impossible for a guard of his caliber.
His confidence in his jumper was completely destroyed in the 76ers' battle against the Atlanta Hawks, as he attempted just three combined field goals in the fourth quarter over the entire seven-game series. So not only has Simmons' lack of a jump shot exposed him on the offense end, but he also has no faith in his stroke and no urgency to fix it.
JJ Redick is convinced Simmons is shooting with the wrong hand
Redick played alongside Simmons on the 76ers for two seasons. He saw up-close how the point guard worked (or didn't) to improve his shot at practice every day. In a recent interview with Barstool Sports' Pardon My Take podcast, Redick said he's convinced Simmons is shooting with the wrong hand.
"He disagrees with me, but when I watch him write, he does it with his right hand. If I asked him to throw, he would do it with his right hand. Even when he jumps, not all of them, but a lot of his dunks, he jumps off his left foot. That's what a right-handed person does. And I've watched him shoot, and the form more resembles a proper shot than with his left hand.

I think he's a right-handed person that actually shoots the basketball left-handed."

JJ Redick
Redick compared Simmons' issue to DeAndre Jordan when he was trying to find his stroke at the free-throw line. Jordan shoots left-handed but does just about everything else right-handed, which seems to be the case for Simmons.
Even more evidence of a righty disguised as a lefty
Simmons has always been able to use both hands to put up off-balanced shots near the rim. In fact, he attempted more shots with his right hand than he did with his left hand in last year's playoffs, and the numbers weren't even close.
Over the offseason, Brian Windhorst of ESPN also appeared on SportsCenter and said making the switch to his right hand wasn't outside the realm of possibility.
"One of the things that I have been told is on the table — hasn't been decided but is on the table — is examining whether he changes his dominant shooting hand from left to right," Windhorst said. "Now that is a radical thing to do. He is ambidextrous. He does do some things in his life right-handed. It isn't insane."
We don't know if that was put into effect simply because Simmons hasn't taken the floor for any team this year. How absurd would it be if he made his debut with the Brooklyn Nets and immediately started draining threes right-handed? Sixers fans wouldn't know what to do with themselves.
Like Sportscasting on Facebook. Follow us on Twitter @sportscasting19.