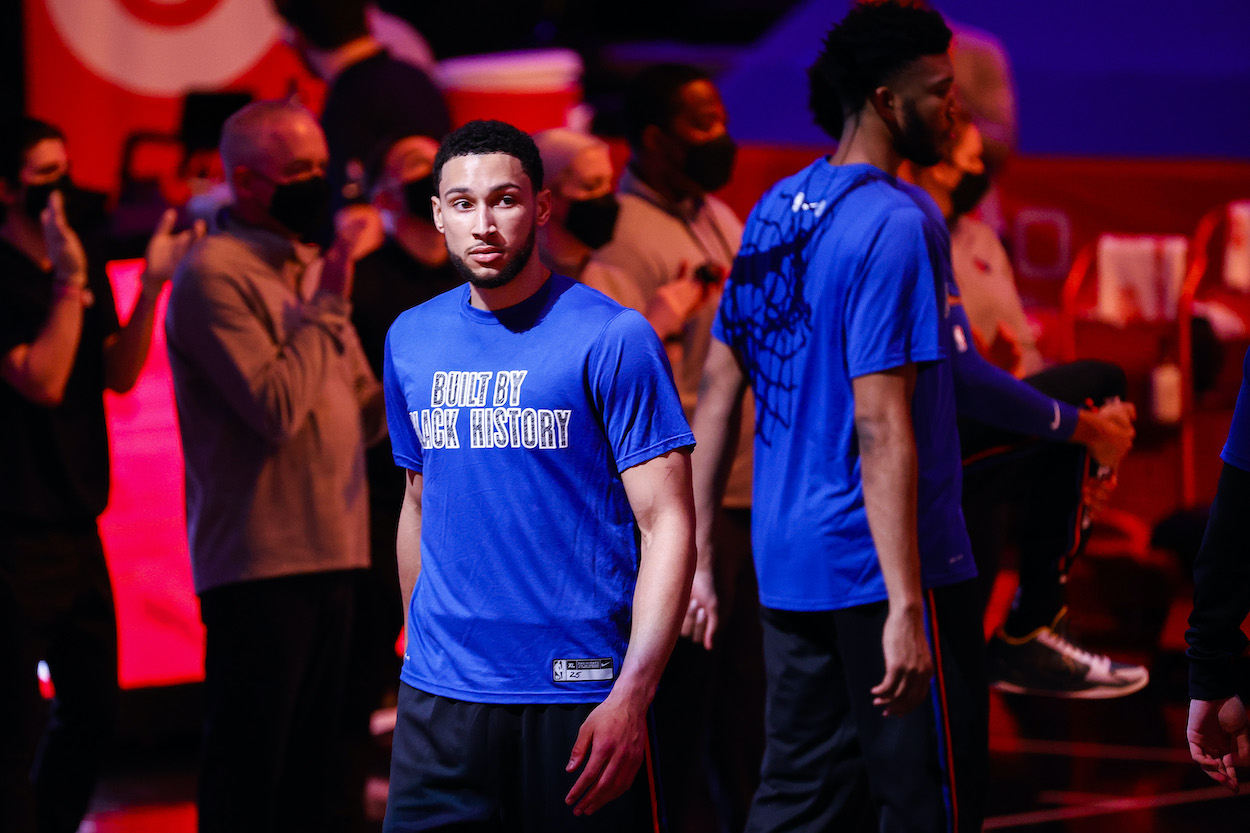 Ben Simmons Reportedly Expected to Carry Out His Spiteful Plan and Make the 76ers' Worst Nightmare Come True
Ben Simmons hasn't changed his mind about showing up for 76ers training camp.
The 2021-22 NBA season tips off in just three weeks, and Ben Simmons somehow remains on the Philadelphia 76ers' roster. After months of trade rumors, childish demands, and tons of drama, the Sixers still haven't been able to move their All-Star point guard for the right price.
That's created an intense staredown between Simmons and the front office. With just a week until training camp gets underway, Simmons has reportedly doubled down on his plan to hold out, and he doesn't intend to play another game in a 76ers uniform for the rest of his career.
The Ben Simmons saga has no end in sight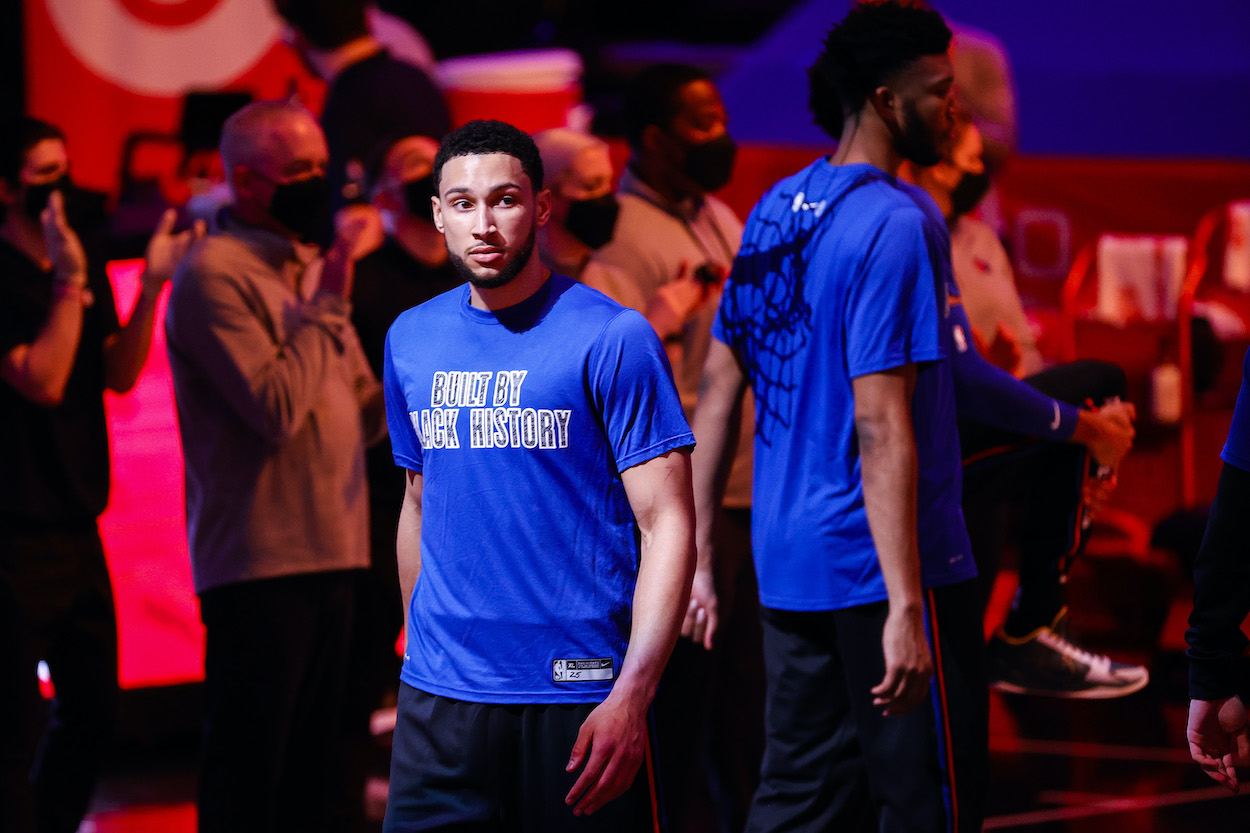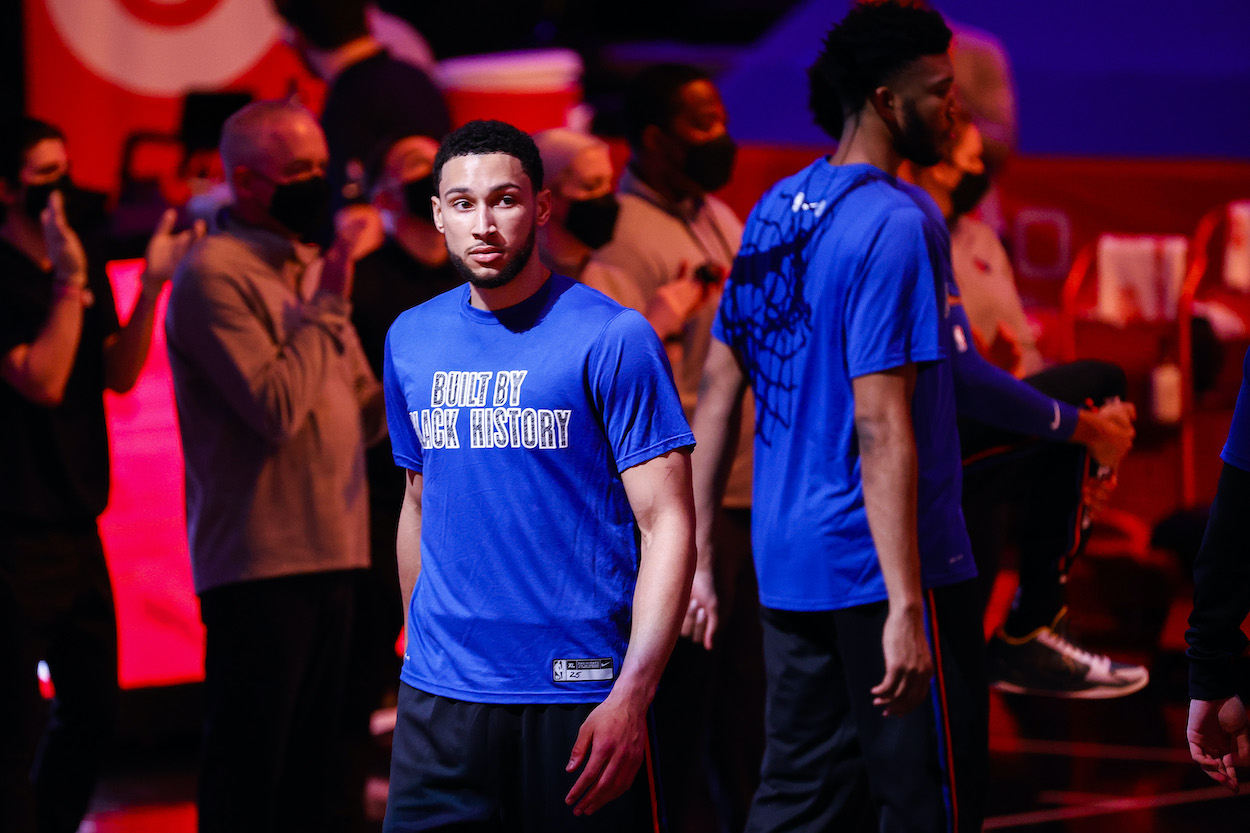 It's been a frustrating offseason to be a 76ers fan. After their star point guard cost them an Eastern Conference Finals appearance with an abysmal performance against the Atlanta Hawks in the playoffs, he went off the rails and started to blame the team and its fans for his downfall.
Heading into the 2021 NBA draft in July, many reporters and fans believed Simmons would be traded at some point during the night. But the draft came and went, and Simmons was still a 76er by the next morning.
In late August, the 25-year-old met with members of the front office and made his intentions clear. He demanded a trade before the 2021-22 season got underway, and if that didn't happen, he wasn't going to show up to training camp or the start of the season.
The Sixers have reportedly decided to call Simmons' bluff and hope he does show up to the team facility next week, but it turns out the disgruntled All-Star wasn't bluffing at all.
Ben Simmons reportedly doubling down on his spiteful plan
The 76ers have attempted to move on from Simmons all offseason long. President of basketball operations Daryl Morey has fielded offers and even proposed his own trade packages to interested teams, but he hasn't found a deal that would bring back enough value.
Because the Sixers have seemingly run out of options to trade Simmons, they have no choice but to keep him and simply hope he shows up to work this year.
But that apparently won't be happening.
Adrian Wojnarowski of ESPN reported in a tweet Tuesday that Simmons will not be reporting to training camp next week. Even worse, Wojnarowski also stated that Simmons "intends to never play another game with the franchise," and he hasn't spoken to the front office in a month.
This saga isn't going to end well.
The 76ers' worst nighmare is coming true
This is turning into a disastrous situation for the 76ers. Not only has their All-Star PG completely turned on the team and the city because of his own mistakes, but his trade value has now plummeted to unforeseen levels.
Interested trade partners know the Sixers are under immense pressure to deal Simmons, and because of his spiteful plan to hold out, those teams can low-ball Philadelphia knowing the franchise simply can't start the season with Simmons on the roster. It's becoming a harsh reality for the 76ers, but Simmons seems to have the advantage in this ridiculous staredown.
Philly might eventually be forced to cave to Simmons' demands and send him packing for a suboptimal trade package, but at least it would finally put an end to this nightmare.