Ben Simmons' Salary Next Season Is More Than His Total Career Earnings to Date
Ben Simmons entered the NBA as the second coming of LeBron James. He's become one of the NBA's best players. But the fundamental flaws in his offensive game keep from truly fulfilling his potential. Simmons' game delivers exhilarating highs and frustrating lows. Yet his upcoming contract will pay him like he's a superstar. So can Simmons play like one?

Ben Simmons thrilled fans as soon as he joined the NBA
There are stretches of games where Ben Simmons looks like an eventual MVP-level player. Other times, he looks like the main reason for the Philadelphia 76ers' underwhelming season prior to the coronavirus shutdown. The 23-year-old's potential has dazzled scouts and fans since he was a teenager, and it's easy to see why.
Even as basketball further emphasizes athleticism and ball-handling wings, Simmons' tools are a rarity. He's a 6-foot-10 bruiser who runs like a gazelle and has a preternatural passing vision. The fact that his one year in college was largely a disappointment or that his jumper was so broken that some suggested he switch hands had no impact on his appeal as a prospect.
Simmons' NBA career began with a false start — a broken foot forced him to sit out the 2016-17 season. But once he got on the floor, he lived up to the hype. Simmons combined with Joel Embiid to lead the Sixers to a three seed in the Eastern Conference playoffs, earning a controversial Rookie of the Year award in the process. 
It wasn't until the end of the season that Simmons' flaws rose to the surface. Philadelphia lost in five games to the Terry Rozier-led Boston Celtics in the second round, with Simmons' total lack of an outside game a key reason for why the series went the way it did. Despite his talent, those clear shortcomings continue to cloud the ceiling of what Simmons could be. 
How good can you be in the NBA without the ability to shoot?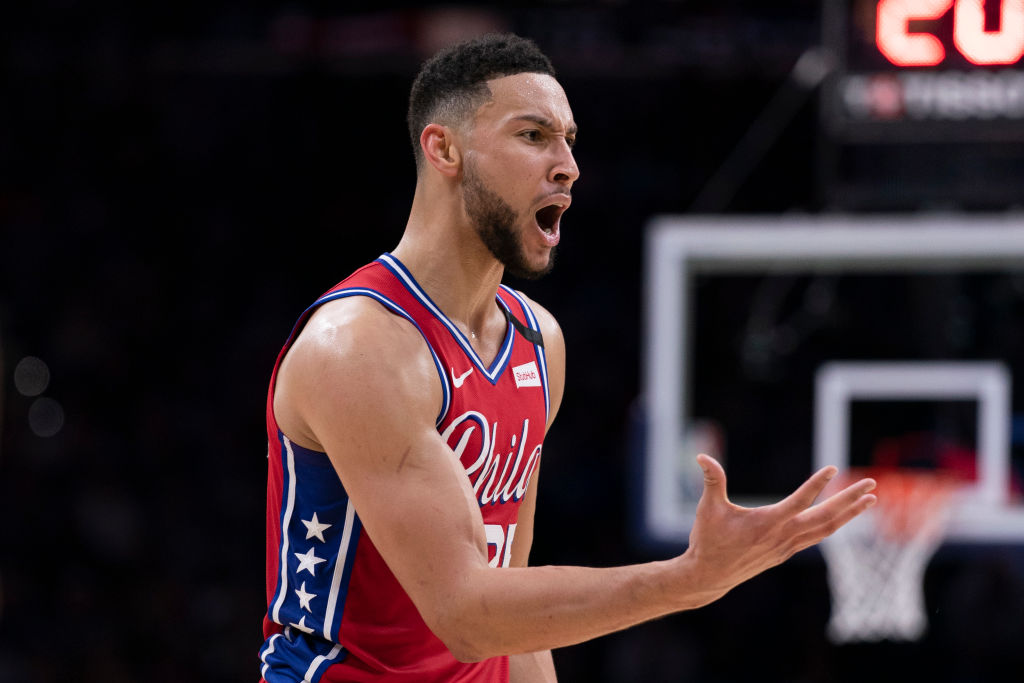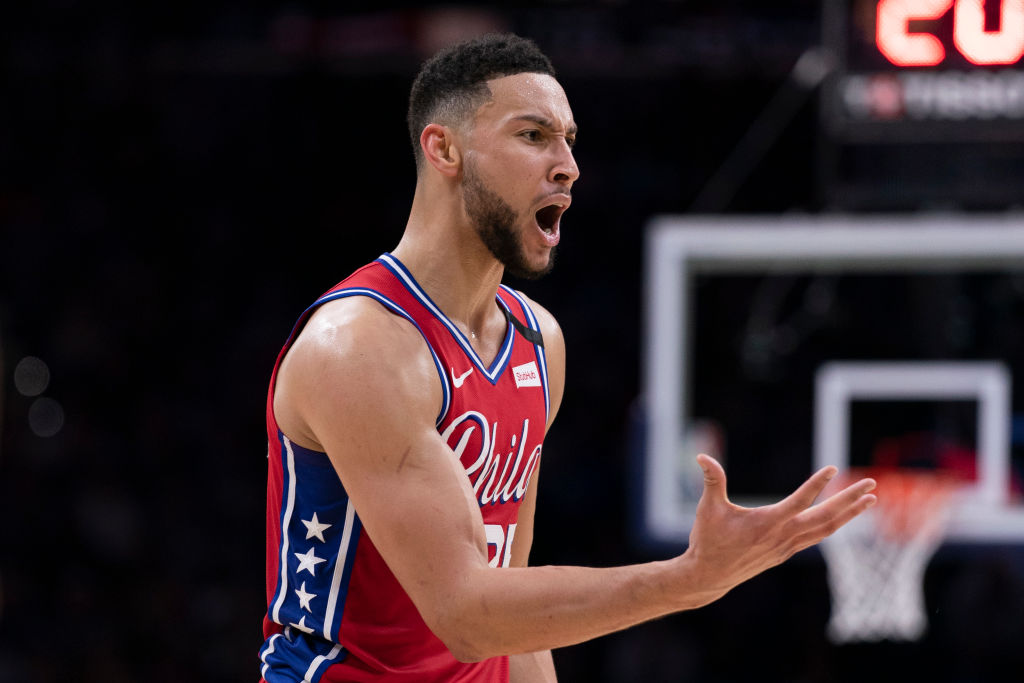 Simmons improves every season, but it's fair to question how much these slight improvements matter if he never shows any interest in shooting the basketball.  
His most marked transformation is on the defensive end of the floor. Simmons' size, speed, and intelligence make him an absolute terror for opposing teams. He's one of the few players who can legitimately guard all five positions. And he plays hard every night, something that counts more in Philadelphia considering Embiid's struggles to stay healthy and engaged throughout the season. 
But none of these skills disguise the fact that his ability as a shooter hasn't gotten any better since he became a pro. He sent NBA Twitter into a frenzy by hitting a three-pointer in games against the Knicks and the Cleveland Cavaliers during the season, but those cheers are the textbook definition of backhanded compliments. 
Simmons has taken a grand total of six shots from beyond the arc this year; four of them were heaves at the end of the quarter or shot clock. His refusal to even attempt shots from deep has driven Sixers coach Brett Brown and Embiid to essentially beg him to do so for the sake of the team.
Obviously, Simmons has not listened to the pleas of his coach to take more jumpers. His decision-making on this issue does not bode well for his, or the franchise's, future as a championship contender. 
Is Simmons worth his new deal?
The 76ers have a lot of problems that aren't Simmons' fault. Their roster doesn't make any sense in the modern NBA, Elton Brand seems in over his head as a GM, and their coach may have taken them as far as he can. 
But the days of tanking in Philadelphia are over. Sustained playoff success is the expectation for this group, and that may not be possible if Simmons continues to be a nonfactor from outside. 
Each playoff series where the Sixers came up short showed that Simmons' style isn't built for the postseason when teams can more specifically gameplan around his lack of range. In all likelihood, Simmons is not a good shooter right now. He's a 60% free throw shooter for his career, and his percentages fall of a cliff once he steps away from the rim.
But even becoming a mediocre shooter similar to Giannis Antetokounmpo would drastically improve spacing for himself and his teammates if he couldn't be completely disrespected from outside.
Simmons has long been viewed as a potential superstar. Last summer, he signed a five-year extension worth nearly $170 million, reports Hoops Hype. (He'll make more money in the 2020-21 season than he has in his entire career.) If Simmons wants to be as good as great as he says he does, he needs to expand his offense and be willing to take jumpers even if they're not falling.