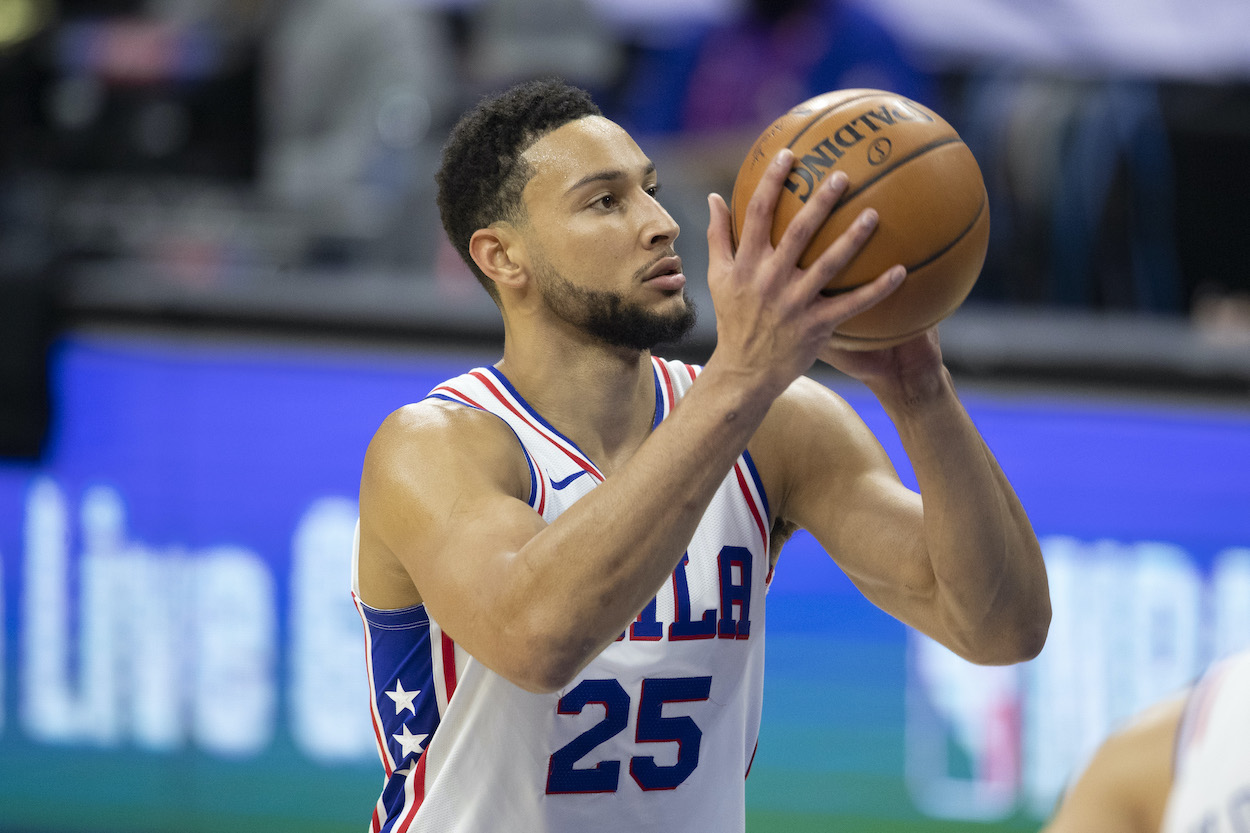 The Ben Simmons Trade Sweepstakes Has Reportedly Narrowed Down to 3 Teams
If Ben Simmons is traded before the February deadline, expect one of these three teams to be involved in the deal.
We're less than two months away from the NBA trade deadline, and Ben Simmons remains a member of the Philadelphia 76ers. You can bet the Sixers will be feverishly working the phones over the next few weeks in an effort to move their disgruntled All-Star. If they do, ESPN's Brian Windhorst believes three teams have emerged as the most likely players in a potential deal.
The 76ers are still looking to trade Ben Simmons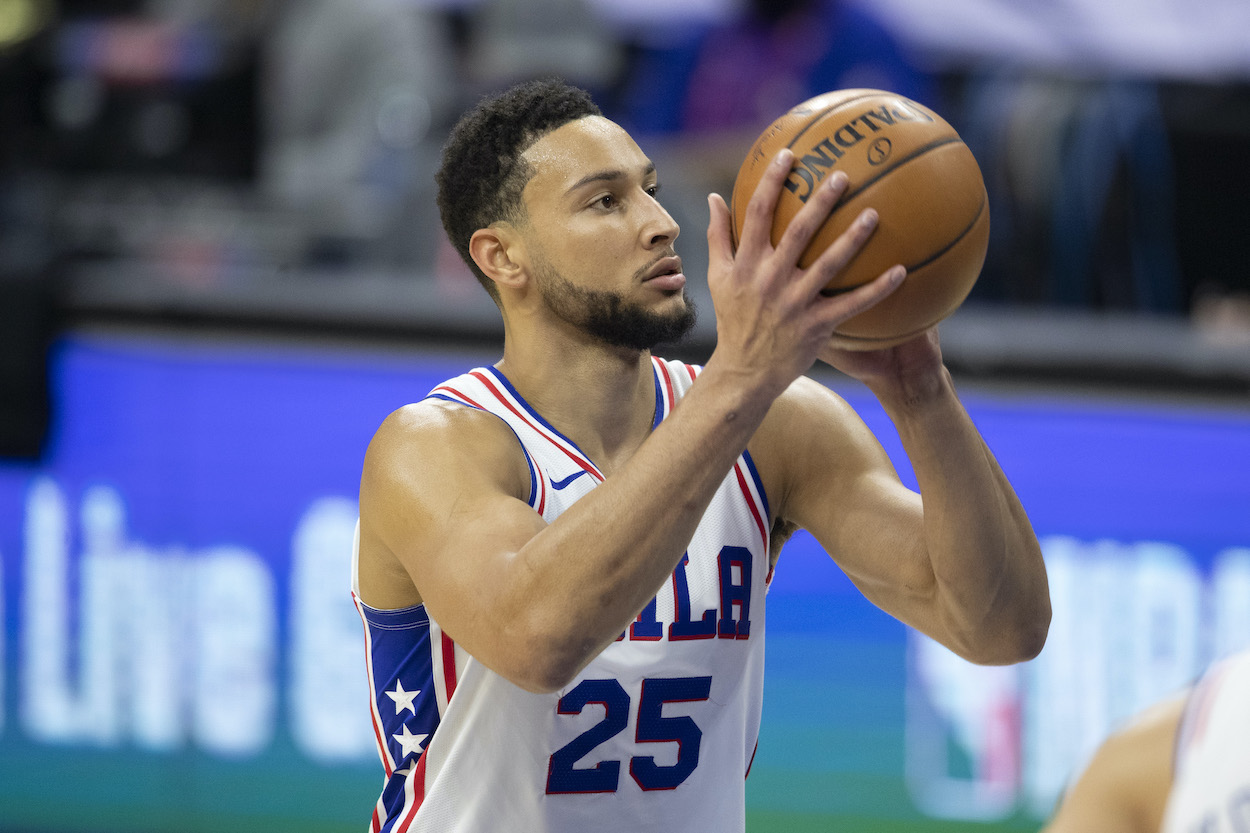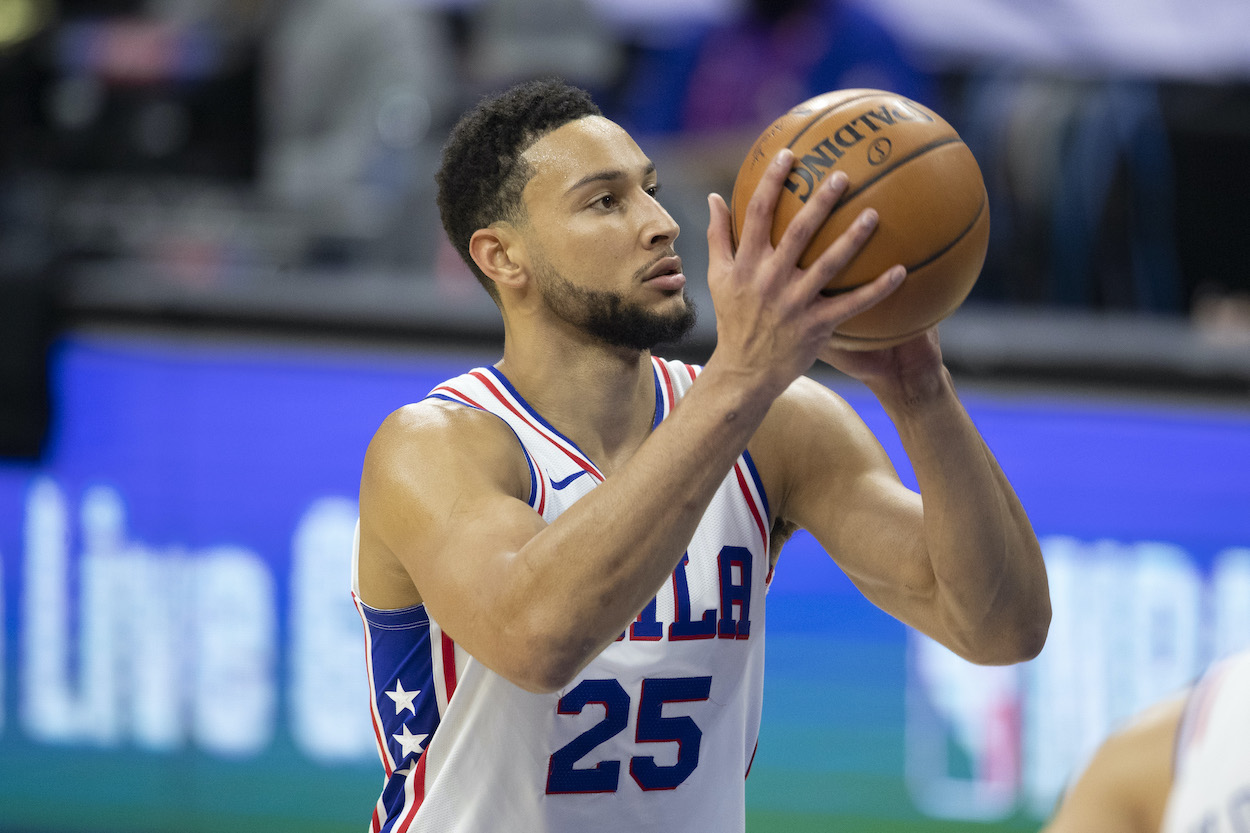 The 76ers have now played 30 games this season, and Simmons hasn't been present for any of them. At this point, it would be a shock if he suited up for the team ever again.
Simmons has made it clear he wants no part of the Sixers organization for the rest of his career. Philadelphia has tried to convince him to stay for the last few months, but that doesn't seem to be a realistic solution to his bizarre problem.
So, the 76ers have until February 10 to find a trade for their 25-year-old All-Star. President of basketball operations Daryl Morey is still holding out hope that he can land a superstar in exchange for Simmons, but he might have to settle for less to get the team's biggest distraction out of the building for good.
Simmons trade sweepstakes reportedly down to three teams
NBA fans and experts alike have been trying to predict Simmons' landing spot for months. Could he team up with Kevin Durant and James Harden on the Brooklyn Nets? Would the Golden State Warriors be interested in making a deal? What about the Portland Trail Blazers in light of all their issues?
But according to Brian Windhorst of ESPN, the Minnesota Timberwolves, Houston Rockets, and Sacramento Kings have emerged as the most likely players in a Simmons deal. He explained on a recent episode of The Hoop Collective podcast.
"There've been a number of rumors that've gone around the league in the last few weeks about Ben Simmons trades involving the Morey quadrangular. The Morey quadrangular would be the Philadelphia 76ers, Daryl Morey, general manager, president, whatever his title is; Minnesota Timberwolves, who are run now by Sachin Gupta, who worked for Daryl Morey; the Kings, who are run by Monte McNair, who worked for Daryl Morey; and the Rockets, who are run by Rafael Stone, while there's some scar tissue there, who worked for Daryl Morey.
"I am not going to tell you some of these preposterous scenarios that have been floated to me, but let's just say there's been a lot of discussion."
Keep your eyes on the Morey quadrangular
Windhorst's prediction makes perfect sense. Morey has probably been communicating with his old friends regularly over the past few months, and they might be the most likely to say yes to a deal.
"As you look at it, the Timberwolves really would like to get Ben Simmons. That is not a secret, that is not new.
"The Kings are really struggling and really want to be competitive, they've already fired Luke Walton, and they have surplus perimeter players. It's not news that Buddy Hield is available. 
"And then of course you've got the Rockets."
The Morey quadrangular could be the key to Simmons' eventual departure.
"I've had executives tell me that when Ben Simmons is traded, it will include one or more of the quadrangular. Not necessarily that that's where Ben Simmons would go, but that they would be involved in the trade. Because a Ben Simmons trade is likely to wind up being a multi-team deal."
Time is ticking, Daryl.
Like Sportscasting on Facebook. Follow us on Twitter @sportscasting19.