Ben Simmons Under Fire From Colin Cowherd for His Offseason Antics: 'Simmons Is Playing the Victim'
The talk of the town in Philly following the Philadelphia 76ers' premature postseason exit, the odds of Ben Simmons being traded before the start of the new season are increasing daily.
The Sixers are in the market for a new superstar-caliber talent to pair alongside Joel Embiid, and Simmons wants a fresh start. The two sides are closing in on a divorce — it's just a matter of an interested team meeting the Sixers' lofty asking price.
Thus far, a majority of the criticism has been directed in Simmons' way. A good number of Sixers fans (and general NBA fans) have been extremely critical of his unwillingness to shoot the basketball, especially during the closing moments of a playoff game.
With new reports surfacing that Simmons is willing to skip training camp to force a trade out of Philadelphia (likely out of pure frustration with the team), Colin Cowherd chimed in to call Simmons out on his behavior.
Colin Cowherd heavily criticized Ben Simmons for his current offseason behavior
Highlighting that there have been numerous NBA franchises who "failed" their star players in the past, Cowherd makes a point that the Sixers really aren't to blame in this specific instance. Instead, Cowherd claims Simmons should be the one carrying the most responsibility for the broken relationship that has occurred.
"Ben Simmons is out of his mind," said Cowherd. "He's mad at Philadelphia? Time out. OK, he's the one that can't hit a free throw."
Cowherd states that the Sixers have done an impressive job surrounding Simmons with above-average teammates and strong coaches/executives since arriving in the NBA. Jimmy Butler, Tobias Harris, Seth Curry, and president of basketball operations Daryl Morey were all deemed good acquisitions at one point in time.
Oh, and the Sixers gave Simmons a max contract extension as well. Don't forget that part of the equation.
Where is Simmons' frustration truly stemming from?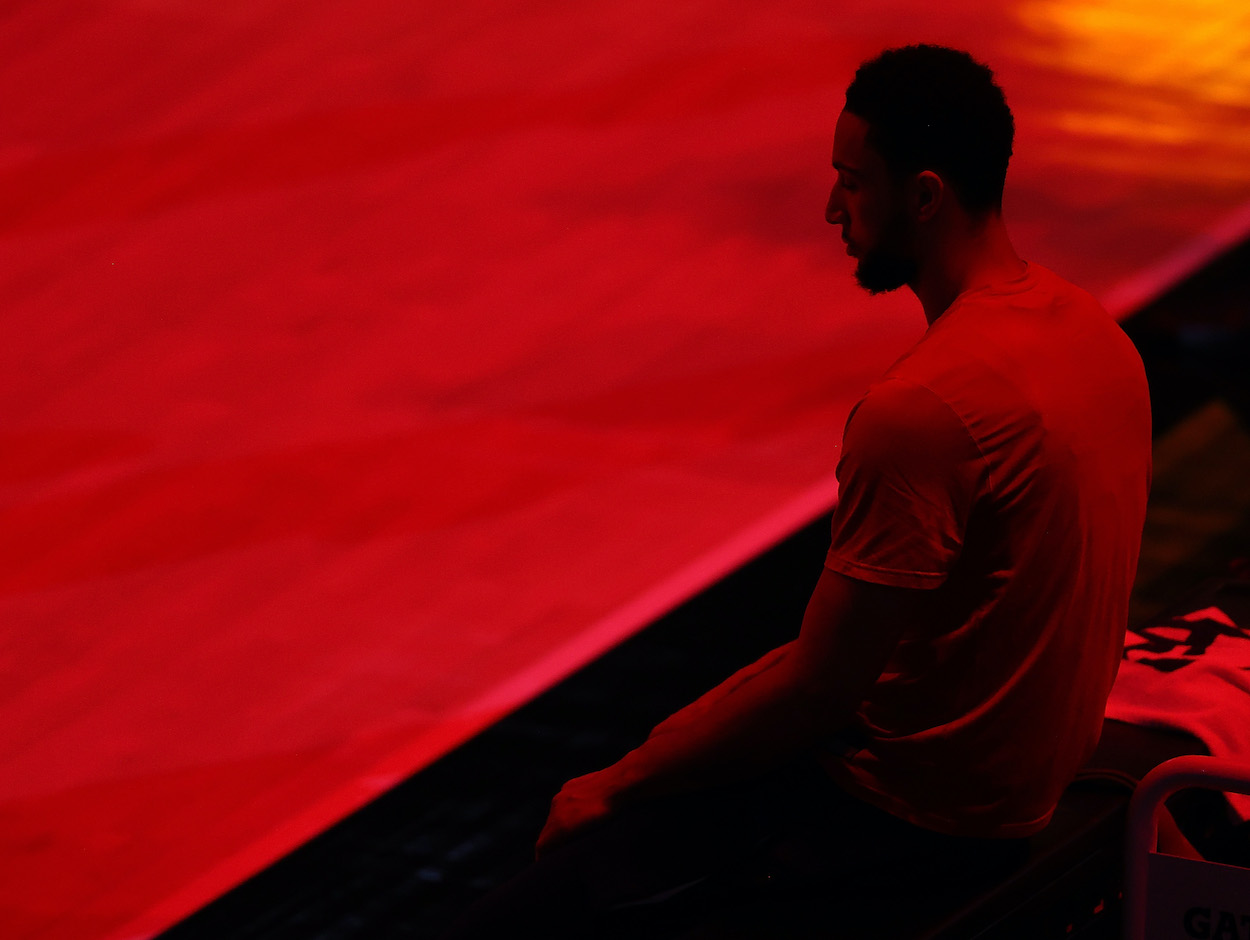 Later on in the segment, Cowherd delves into the fact that Simmons' frustration seemingly stems from an unknown root. Outside of little moments here and there, it's hard to pinpoint a specific instance in which Simmons truly was wronged by the Sixers organization.
Simmons and Butler reportedly didn't mesh all that well, but Philadelphia promptly parted ways with Butler after just half a season.
Cowherd compares Simmons' frustrations with Philly to Aaron Rodgers' situation in Green Bay. Sure, things might not be perfect, but there's no concrete example of Green Bay truly stabbing Rodgers in the back. They drafted a rookie quarterback in 2020, but that's not uncommon for teams to do as their current starter begins to creep up there in age (Jimmy Garoppolo in New England, for example).
It's a similar scenario to Simmons' in Philly. There's not been a clear-cut example of the Sixers drastically screwing him over one way or the other.
Joel Embiid and Doc Rivers took jabs at Simmons following the Game 7 loss to Atlanta, likely upsetting Simmons. Is that enough to justify skipping training camp and ignoring phone calls? Probably not.
At this point, both sides need a fresh start
While Morey and the Sixers remain insistent that they aren't opposed to bringing Simmons back to begin the regular season, things have clearly reached a stage where both sides need a fresh start.
For reasons still somewhat unknown to the public, Simmons has mentally checked out of his Philadelphia career and has already begun eyeing up future teams in California (Sports Illustrated).
The Sixers continue to monitor the Damian Lillard situation in Portland — finding a way to trade Simmons for Lillard at this stage of the offseason would be the best-case scenario (for the Sixers).