Cincinnati Bengals Cheerleaders Won Big Once They Sued the Team for Low Wages
Cheerleaders and dance teams add an excellent sideline presence across all sports. Unfortunately, those entertainers don't make as much money as the fans cheering them on would think.
Cincinnati Bengals cheerleaders didn't like what the team paid them. In return, the cheerleaders wound up suing the Bengals for a great deal of cash. Here's how that lawsuit turned out.
NFL cheerleaders don't make a ton of money
Cheerleaders have a long and rich history in the sports world. They add an entertainment value that spectators of all ages and backgrounds can enjoy.
That doesn't mean cheerleaders receive the best care from the teams that employ. Numerous professional sports teams have been sued in the past decade for the low wages and treatment they give cheerleaders.
NFL and NBA teams have historically viewed cheerleaders as independent contractors. That means they aren't required to receive yearly salaries or benefits in line with state or federal minimum wages.
Cheerleaders, for example, could be paid by game or by outing instead of weekly or biweekly. Eventually, cheerleaders realized the low compensation for all of the work they put in demanded change.
Cincinnati Bengals cheerleaders sued the team for their poor wages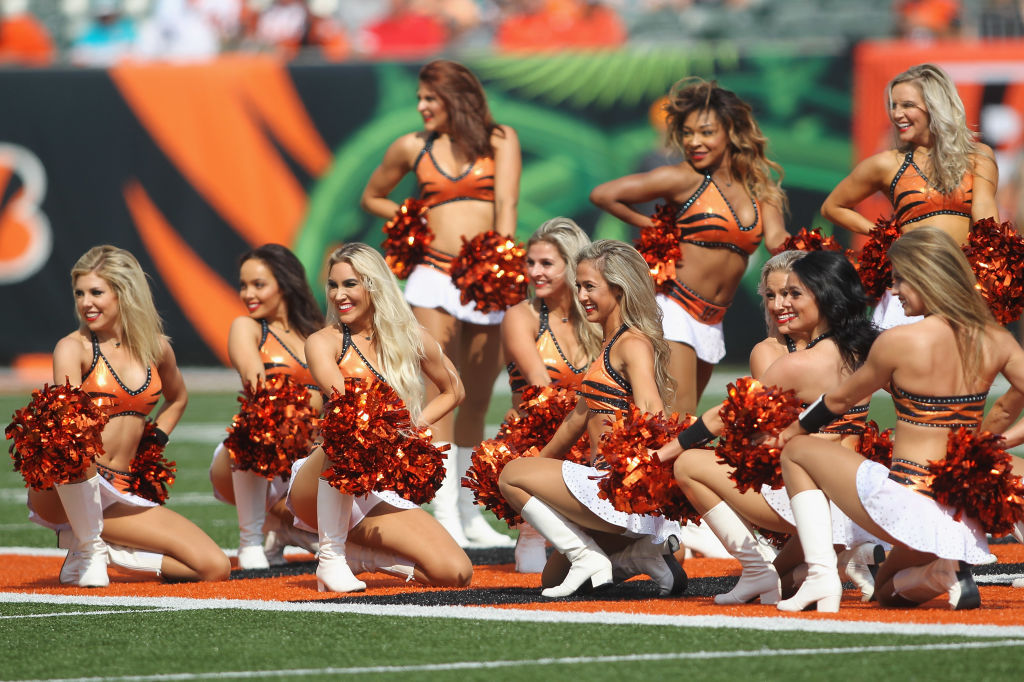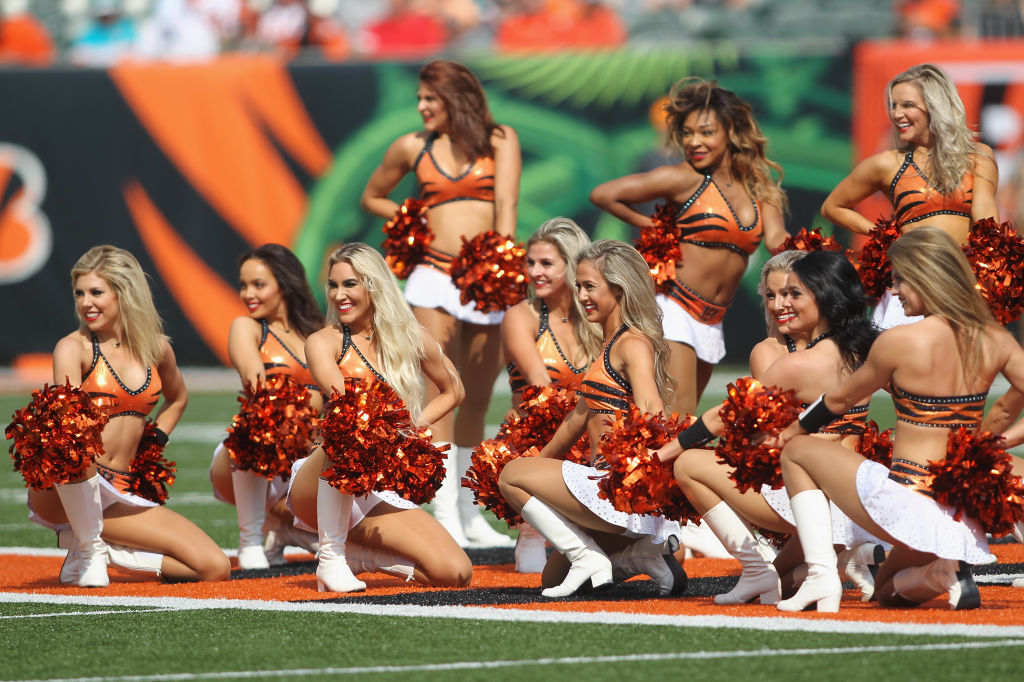 In hindsight, 2014 was the year of the cheerleader revolution. The Buffalo Bills, Cincinnati Bengals, New York Jets, Tampa Bay Buccaneers, and Oakland Raiders all found themselves in lawsuits with cheerleaders that year.
Former Bengals cheerleader Alexa Brenneman went public in 2013 and said she only made $90 per home game. She filed a class action lawsuit against the team on behalf of her and all Ben-Gals who worked for the team between 2011-13.
Brenneman said she received $2.85 an hour in 2013, a time when the Ohio minimum wage was $7.85, according to NBC. Brenneman added she was not paid for hours that she attended practice, promoted the team calender, and attended mandatory charity events.
The lawsuit claimed the Bengals violated the Fair Labor Standards Act and needed to properly compensate the cheerleaders, as well as their attorney fees and court costs.
Bengals cheerleaders made out great in the lawsuit
The Ben-Gals fought the law — or at least, football's law — and won. In October 2015, the Bengals agreed to a settlement with Brenneman, her lawyers, and the cheerleaders.
The Bengals agreed to pay cheerleaders a total of $255,000 in lost wages. Cincinnati also pledged to play cheerleaders more and noted they did so beginning in 2014, according to court documents.
Brenneman received an extra $5,000 from the Bengals as the lead plaintiff in the legal action.
Even in 2020, cheerleaders don't always earn the respect or financial compensation they deserve. But if not for women like Alexa Brenneman, cheerleaders would still make minimal money with no chance of increasing their wages.