Former Bengals Coach Marvin Lewis Landed on His Feet With Another Former NFL Coach
Marvin Lewis managed to remain the head coach of the Bengals for 16 seasons. He did that despite going winless in the postseason while having the combination of QB Andy Dalton and WR A.J. Green in their primes for a significant portion of his tenure in Cincinnati. The Bengals finally made a head coaching change after last season, relieving Lewis of his duties. He wasn't out of work for long, though. He didn't get another job with an NFL team, but another former NFL head coach recruited Lewis to help him out at the college level.

Marvin Lewis' coaching history
Before becoming the Bengals' head coach, Marvin Lewis worked as a defensive coordinator under Brian Billick, Ted Marchibroda, and Steve Spurrier. He was a linebackers coach under Bill Cowher in an NFL coaching career that began in 1992 after 11 seasons in the college ranks.

Lewis finally rose to the position of head coach in 2003, when the Bengals hired him for the position. Lewis became the first African-American head coach hired by an NFL team after the Rooney Rule was instituted in 2003. He led the Bengals to 8-8 records in each of his first two seasons, then had an 11-5 record and his first playoff appearance in 2005. The Bengals only had one winning season in the subsequent five years, with the low point coming in 2010 when the team went 4-12 — the worst record of Lewis' career.

Things got better in Cincinnati when the Bengals selected Dalton in the second round of the 2011 draft. They made the playoffs in five straight seasons from 2011-2015. .Things started to go downhill in 2016, the first of three straight sub-.500 seasons. During his tenure with the Bengals, Lewis led them to a 131-122-3 regular-season record. He was the winningest active coach for a long time, but he had an infamous 0-7 record in playoff games. He led the Bengals to four division titles in his time with the team, and he won the NFL Coach of the Year Award in 2009.

The Bengals finally had enough
Bengals owner Mike Brown finally had enough of Lewis after the 2018 season. After a 6-10 record, the Bengals fired him, with Brown issuing a statement that said "the team is very appreciative of all that Marvin has accomplished over the past 16 years" and thanking Lewis for "what he's meant to this franchise." Lewis recommended former Bengals head coach Hue Jackson, who was on his staff with the Bengals, as his successor, saying "he's more than qualified" and calling Jackson "an excellent football coach," but the Bengals ended up going with rookie head coach Zac Taylor, a 35-year-old at the time, who was on Sean McVay's staff with the Rams. Lewis reportedly was still interested in coaching but did not get another job in the NFL this offseason.

Marvin Lewis goes back to college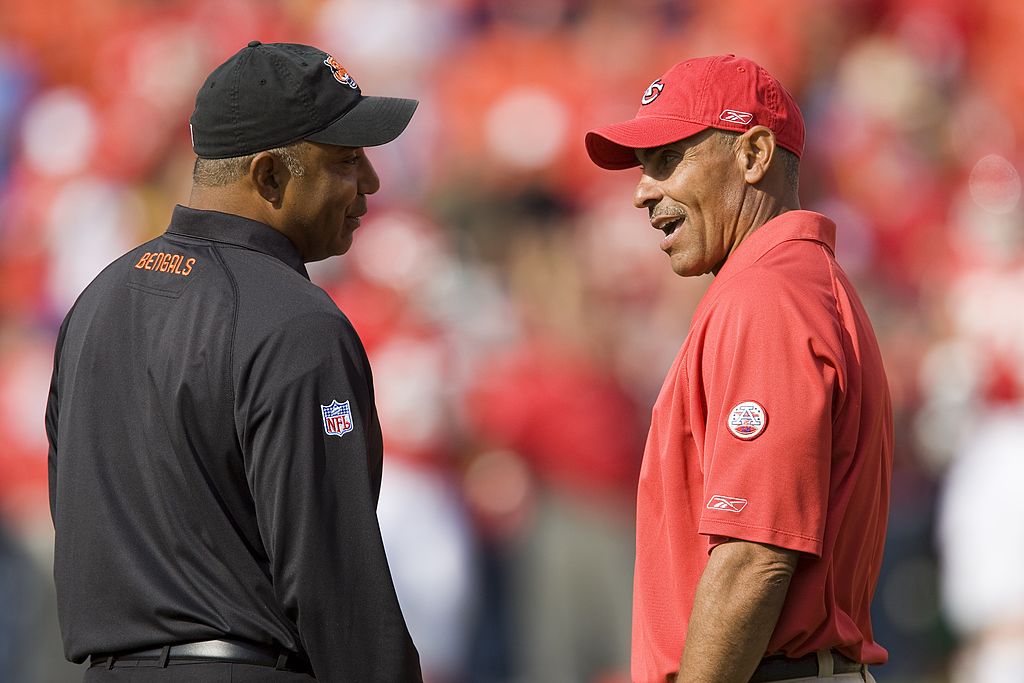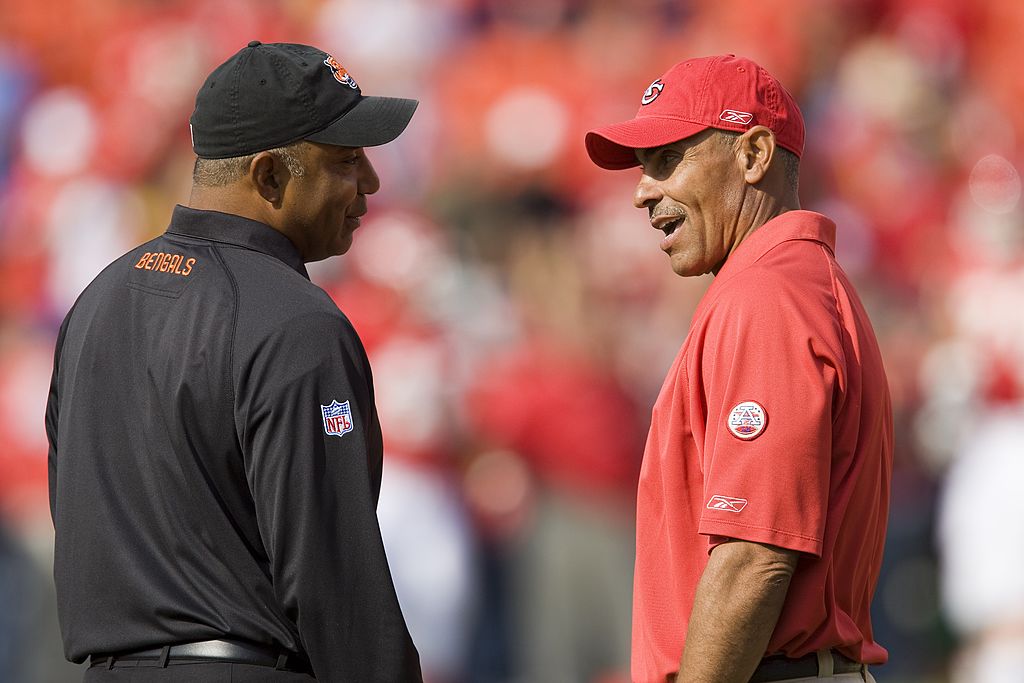 Arizona State head coach Herm Edwards, who had two stints as a head coach in the NFL, reached out to Lewis over the summer. Looking for some more experience on his coaching staff, Edwards hired Lewis as a special adviser, saying he told Lewis that he wants him to "help coach the coaches." This is Edwards' second season leading the Sun Devils. After a 7-6 record last season, he hopes Lewis — who hasn't had a job in college football since 1991 — can help the team improve upon that record.
At 65 and 60 years old, respectively, Edwards and Lewis are essentially starting over in college after spending years in the NFL and, in the case of Edwards, spending nearly a decade as an ESPN analyst after last coaching in the NFL in 2008.