Bengals QB Joe Burrow Couldn't Care Less About Playing in a Primetime Game on Thursday
After his incredible final college season at LSU, fans are very excited to watch Joe Burrow play in the NFL this season. Burrow is now the quarterback for the Cincinnati Bengals, and he played pretty well in his first NFL game, as he and the Bengals could have won if it wasn't for a missed field goal at the end of the game.
Now, Burrow and the Bengals are preparing for the Cleveland Browns, who they play on Thursday night in a primetime slot. However, it appears that Burrow couldn't care less about playing in a primetime game.
Joe Burrow was a primetime player at LSU
Burrow started his college football career at Ohio State but later transferred to LSU, where he ultimately became a superstar.
He had a decent season in 2018, throwing for 2,894 yards, 16 touchdowns, and five interceptions, and LSU played well. The Tigers went 10-3 and won 40-32 in the Fiesta Bowl over UCF.
However, Burrow was remarkable in 2019. He threw for a ridiculous 5,671 total yards to go with 60 touchdowns and only six interceptions. His play led to him winning the Heisman Trophy, and it helped lead LSU to the College Football Playoff.
In the College Football Playoff, Burrow threw for 493 yards and seven touchdowns in the semifinal against Oklahoma. Then, in the national championship game against Clemson, Burrow continued to dominate as he threw for 463 yards and five touchdowns. LSU ultimately won 42-25 in the game to win the national title and finish the season 15-0.
Burrow's play in 2019 was, in fact, incredible. However, it didn't just earn him a Heisman Trophy and a national championship. It also led to the Cincinnati Bengals selecting Burrow with the No. 1 overall pick in the 2020 NFL draft, bringing Burrow back to Ohio.
He played well in his first NFL game with the Cincinnati Bengals
Burrow and the Bengals played the LA Chargers in Week 1 of the 2020 NFL season. No, Burrow didn't put up massive numbers like he did in college, but he still played well for a rookie. He went 23-of-36 through the air for 193 yards and one interception. He also ran the ball eight times for 46 yards and a touchdown.
Burrow gave the Bengals a chance to win in the game too. The Bengals got the ball on their own 18-yard-line, down 16-13 with 3:08 left. Burrow then drove them down the field and ultimately connected with A.J. Green for the game-winning touchdown with just a few seconds left. However, Green got called for offensive pass interference, which took the points away.
Cincinnati still had a chance to force overtime, but Randy Bullock missed a 31-yard field goal, and the Chargers ultimately left with the 16-13 win.
Now, the Bengals must prepare for the Cleveland Browns.
Joe Burrow couldn't care less about playing in a primetime game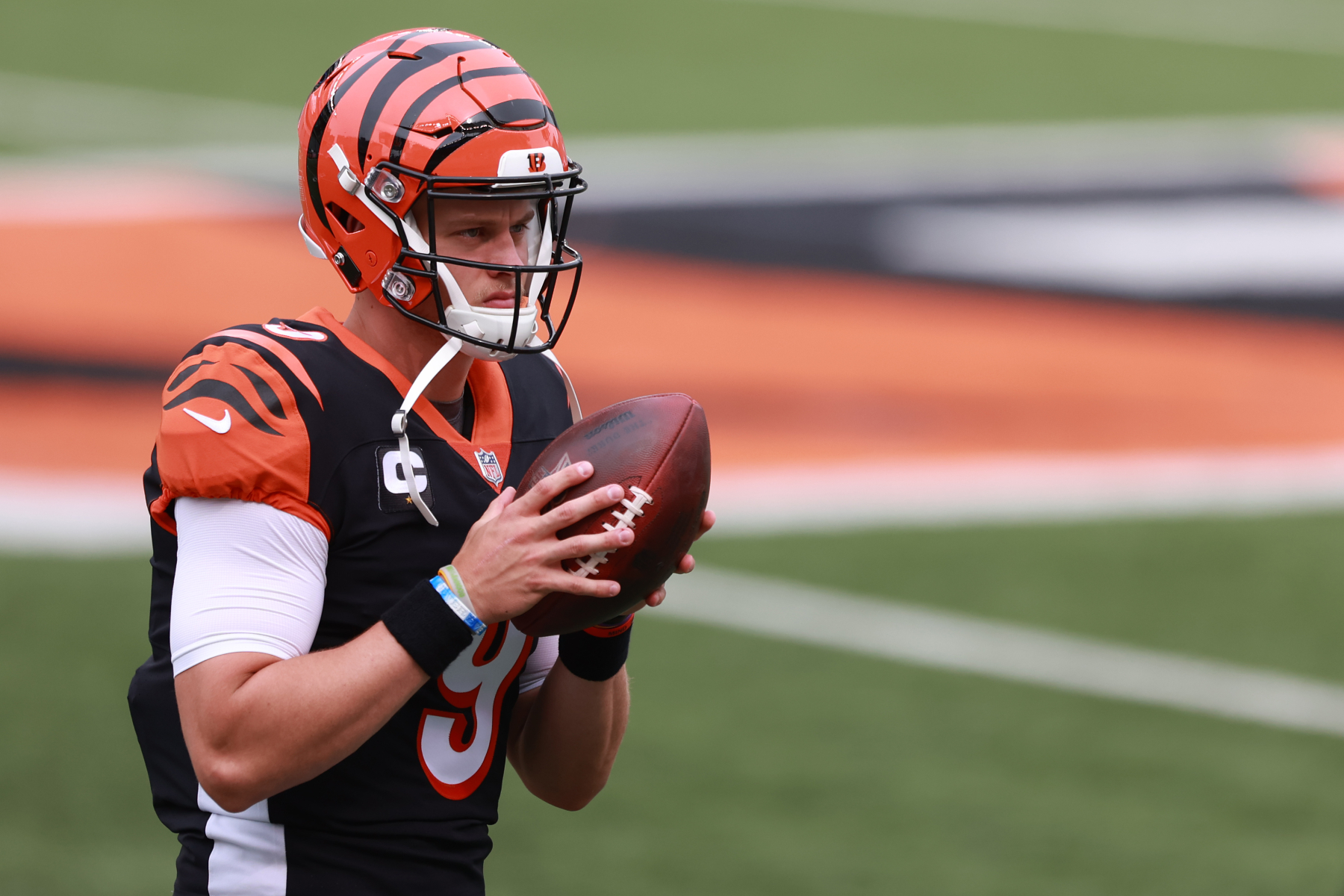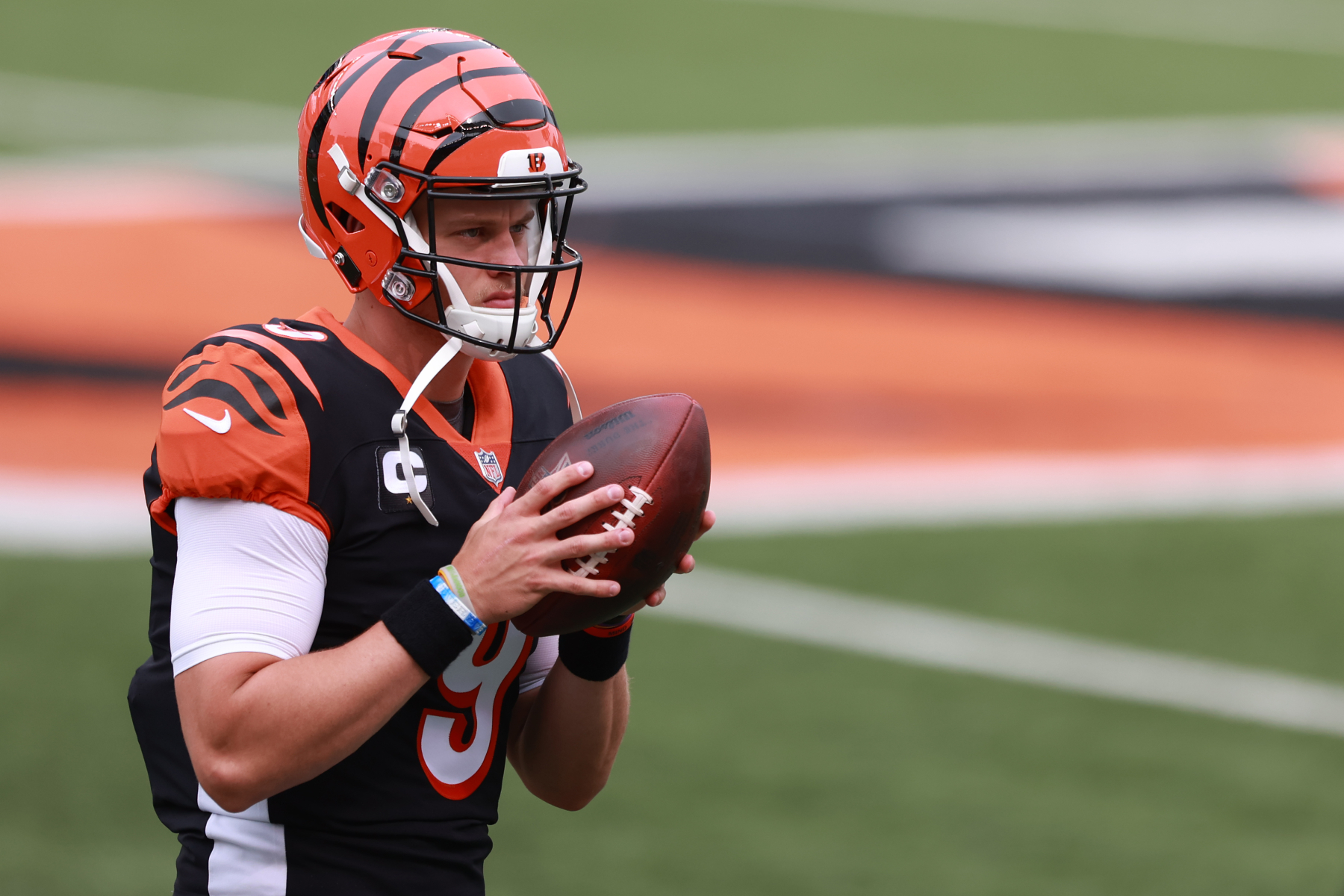 Burrow now must play in his first primetime NFL game as the Bengals and Browns face off on Thursday, Sept. 17 at 8:20 p.m. However, Burrow doesn't seem to care about playing in primetime.
According to Paul Dehner Jr. of The Athletic, Burrow recently got asked about whether "there is any more juice playing in primetime." Burrow then gave the perfect answer to that question.
"No. The best quarterbacks treat every game the same," Burrow said, according to Dehner.
That's precisely what you want to hear from your rookie quarterback, especially when you are getting ready to play a team like the Browns, who have a lot to prove this year, and want to bounce back after getting blown out by the Baltimore Ravens in Week 1.
After starting 0-1, the Bengals and the Browns would both like to get a win on Thursday. If Burrow can stay poised during a primetime game, though, then the Cincinnati Bengals might be able to improve to 1-1.
Stats courtesy of Sports Reference and Pro Football Reference