Bernie Ecclestone: Disenchanted Lewis Hamilton Not Returning to Formula 1 in 2022
Despite the reporting of Motorsport.com, which declared Lewis Hamilton will chase an eighth drivers' title in 2022, a counter-report suggests the Formula 1 icon has, indeed, had enough. 
Bernie Ecclestone attempted to discredit the report. The former F1 chief executive said Hamilton remained disenchanted with how the 2021 season ended. He added the seven-time champion would not return to Mercedes.
Everyone seems to be offering an opinion on Hamilton's future, except Hamilton, who could be considering other ventures. 
Bernie Ecclestone: 'I don't think he's coming back. His disappointment is too great'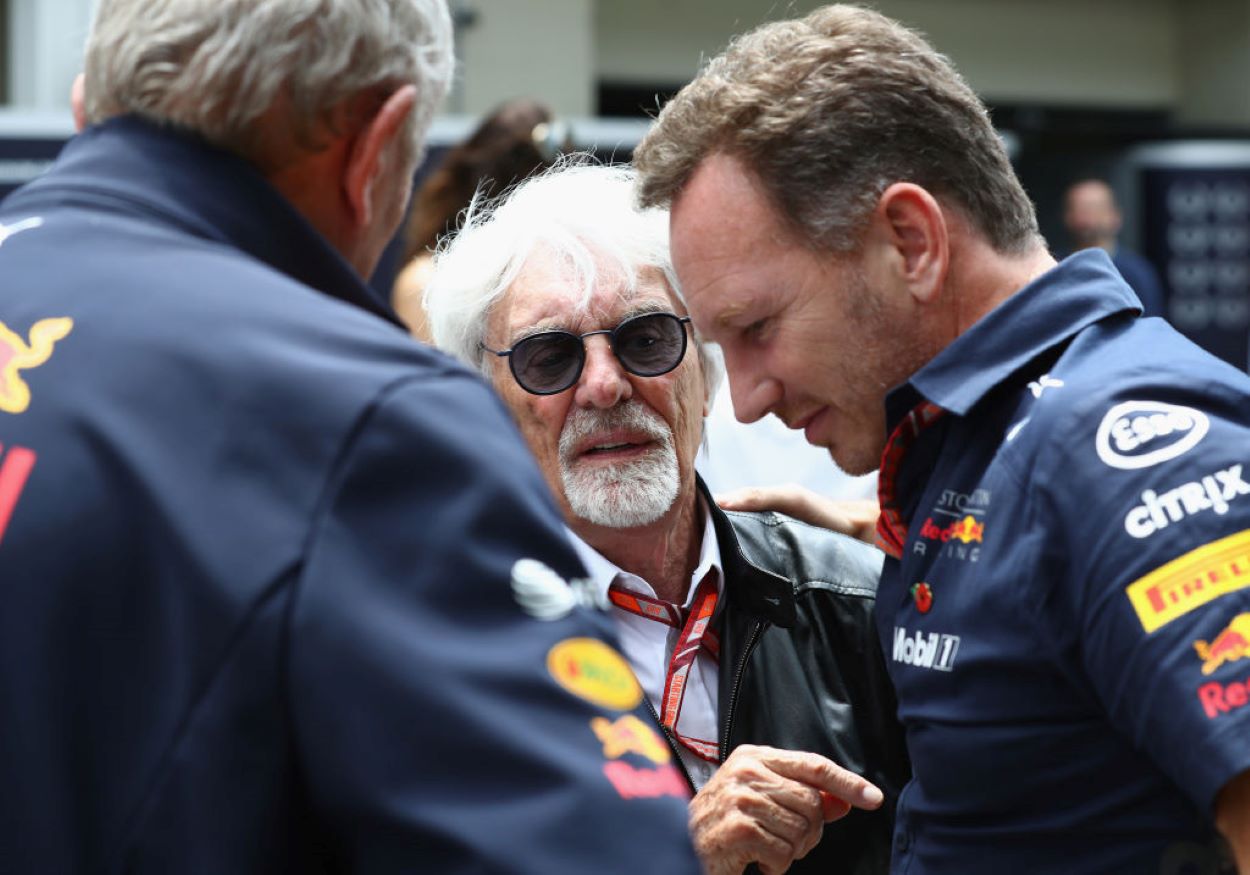 "I don't think he's coming back," Ecclestone told Blink, reported by planetf1.com. "His disappointment is too great. And you can understand that in a way. Now it would be time, with also seven World Championship titles like Michael Schumacher, to tackle his dream of becoming a fashion entrepreneur." 
Ecclestone admitted to not having direct correspondence with Hamilton but did speak to his father, Anthony, during the Abu Dhabi Grand Prix on Dec. 12. 
Part of Hamilton's disappointment stems from the way race director Michael Masi utilized the Safety Car in the late stages of the season-ending event. 
Hamilton dominated the race up to the late accident by Nicholas Latifi, who attempted to pass Haas driver Mick Schumacher and move out of last place. 
He didn't make it. 
Hamilton, Mercedes dispute the late-race decisions of F1 official Masi 
Latifi, who has been attacked via social media for causing the late caution period, lost control of his Williams Racing machine and crashed, prompting the season-turning chain of events. 
The late Safety Car gave eventual champion Max Verstappen an opportunity to pit for a new set of soft tires. He beat the pack before it bunched up. Hamilton, meanwhile, elected not to go with fresh rubber.  
Masi initially ruled not to allow lapped cars to pass the Safety Care before the restart but later (kind of) reversed the decision. Only the drivers of lapped cars between the front-runners, Hamilton and Verstappen, were permitted to advance, clearing Verstappen's path. 
At the restart, Verstappen utilized the grip of his new tires to overwhelm Hamilton on the fifth turn of the final lap, denying Hamilton his bid at a record eighth F1 title. 
Hamilton: 'We'll see about next year'  
Masi's use of the Safety Car sparked at least two protests by Mercedes, but both were denied. 
Hamilton skipped his obligation to attend the end-of-year F1 awards gala and has avoided the media since his postrace comments. 
"We'll see about next year," he said, per The U.S. Sun. 
Motorsport.com's Franco Nugnes reported Hamilton would return in '22.  Ecclestone, a respected voice in the F1 fraternity, said he will not. 
One voice has yet to speak on the subject: Hamilton. 
Like Sportscasting on Facebook. Follow us on Twitter @sportscasting19.