Bernie Ecclestone: Mercedes Missed Move that Could Have Saved Lewis Hamilton's Record Title Bid
Bernie Ecclestone has formed a few strong opinions about Mercedes and Lewis Hamilton. The former Formula 1 chief executive believes a disillusioned Hamilton will not return for another run at a record eighth drivers' championship. 
Ecclestone also thinks Mercedes missed a golden opportunity that would have prevented 2021 F1 champion Max Verstappen a chance at executing the last-lap pass to clinch the title.
The missed move could have saved Hamilton's season, possibly his career.
With Lewis Hamilton remaining silent, Bernie Ecclestone is speaking his mind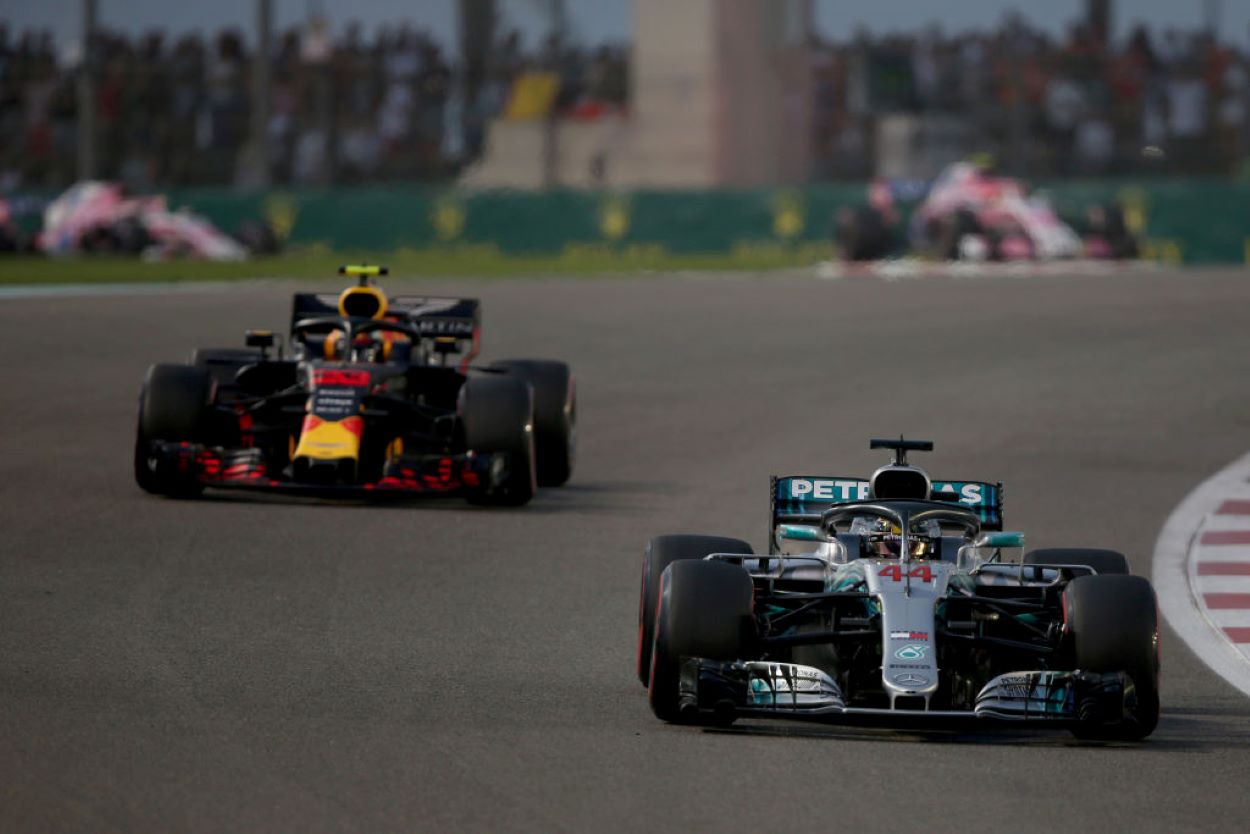 The setup for the final stages of the Abu Dhabi Grand Prix on Dec. 12 is well-documented. Hamilton passed pole-sitter Verstappen early and settled into the lead for much of the season-ending event.
In the late stages, it appeared Hamilton's machine was strong enough to hold back Verstappen. Then, Nicholas Latifi, attempting to pass out of last place, wrecked his Williams machine. The accident brought out the Safety Car and set off a series of events that altered the championship outcome.
Just before the final lap, FIA race director Michael Masi ruled only the five lapped cars between the leader Hamilton and P2 Verstappen could pass the Safety Car before the restart. The controversial call with one lap remaining cleared the way for Verstappen, with fresh tires on his Red Bull Racing machine, to pass Hamilton along the fifth turn. The loss sent the disgruntled seven-time champ into a social-media blackout. He hinted at retirement during a post-race interview but has remained silent ever since.
So Ecclestone spoke up.
Ecclestone: 'It would have been ideal to make sure the Safety Car stayed out, and the race wouldn't have been restarted'
Listed No. 891 on Forbes World's Billionaires List of 2021, Ecclestone's family has a net worth of approximately $3.4 billion. Since money talks, F1 fans listened to his theory of Mercedes missing a grand opportunity to help Hamilton earn his record eighth title.
Perhaps, Mercedes officials didn't wholly trust outgoing driver Valtteri Bottas. They elected not to involve Bottas to protect Hamilton at Yas Marina. Speaking to Blick, Ecclestone said that keeping Bottas out of the fight prevented Hamilton from capturing his fifth consecutive world championship.
Playing chess master, Ecclestone said Mercedes' brass could have contacted Bottas and ordered him to slow down. The game plan would have focused on forcing the Safety Car to remain on the track longer. That, in theory, would have caused the race to end under caution, handing the title to Hamilton, but team officials never made the call.
"Pretty clever," Ecclestone said, reported by planetf1.com. "I thought of that too, and it would have been ideal to make sure the Safety Car stayed out, and the race wouldn't have been restarted."
Ecclestone would have called for Valtteri Bottas to block for Hamilton
At the decisive moment of the drama-fueled F1 campaign, Mercedes missed the mark. First, the officials decided against changing the tires on Hamilton's machine right after the late Safety Car appeared. Second, they elected against using Bottas as a blocker.
The Bottas move likely would have created controversy.
"Many people would have been upset, but there wouldn't have been any changes to the final result," Ecclestone said.
Mercedes just missed its decisive move.
Like Sportscasting on Facebook. Follow us on Twitter @sportscasting19.