Bernie Williams Was the Secret Ingredient in the Yankees Dynasty
In the '90s and early 2000s, everyone knew the "Core Four" Yankees. Shortstop Derek Jeter, Andy Pettitte, Mariano Rivera, and catcher Jorge Posada are often credited with waking up the pinstripes. But, someone else made his MLB debut in 1991 with the team mid-season. Bernie Williams may not be remembered most, but Yankee fans knew him well.
Bernie Williams at the plate
RELATED: Mel Hall Went From the Yankees' Outfield to Serving Time in Prison
Williams deserves a lot more credit than he's received. The Core Four members began playing in the majors until 1995, the same time Williams started seeing batting success. According to FiveThirtyEight, "Williams's contributions to the Yankees' dynasty are seriously underappreciated."
Like Jeter, Posada, and Rivera, Williams was a Yankee for his entire career. Pettitte had a stint with the Astros from 2004-06, but returned to the Yankees and retired in 2013. The FiveThirtyEight article said, "Williams's contributions to the Yankees' dynasty are seriously underappreciated."
In 1991, Williams batted .238 earning 34 RBIs and stole 10 bases in 85 games total. By 1995, the switch hitter batted .307 and led the team in runs, hits, and stolen bases. It wasn't the only time Williams ended with a higher-than-seasonal .300 batting average. His high was .339 in 1998, the year when he became AL batting champion. Williams later earned a Silver Slugger Award in 2002. His overall average for his 16 years in the majors was .297. 
Williams in the field
Williams' success wasn't limited to the batter's box. He earned four consecutive Gold Glove Awards between 1997 and 2000. Williams also made five consecutive All-Star teams from 1997 to 2001. While he didn't have the strongest throwing arm, he was great at eyeing fly balls and line drives. 
Williams didn't always have an easy time of it. Before his breakout in 1995, team owner George Steinbrenner sought to have Williams traded a few different times. But, manager Buck Showalter fought hard to keep him in New York. By 1998, the Yankees and Williams signed one of the largest contracts within the MLB at the time — seven years at $87.5 million contract.
The Yankees' success with Williams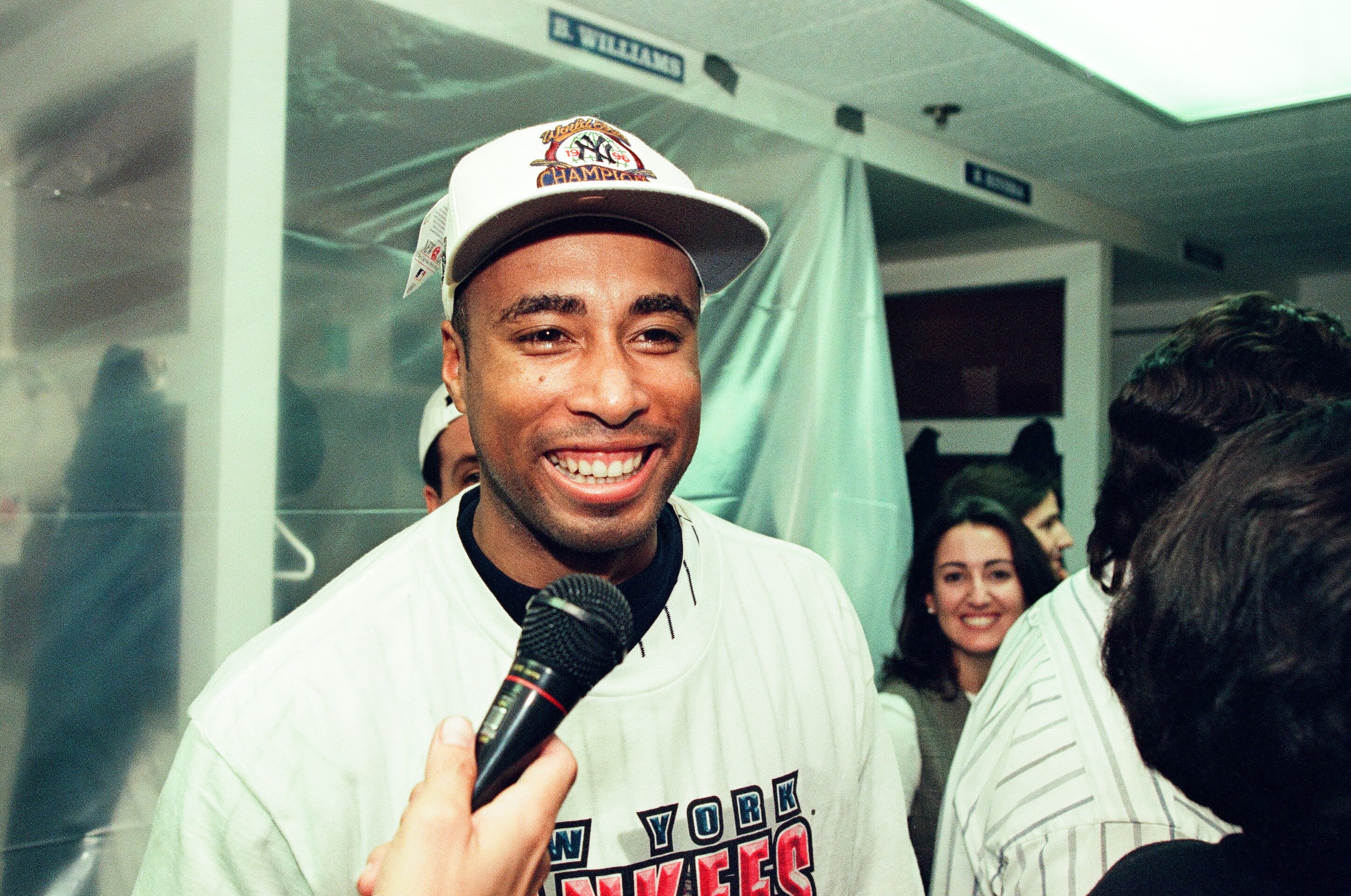 It was in 1993 that Williams started putting out for the team. "He was a key contributor (2.3 WAR) as the Yankees won 88 games in 1993," according to FiveThirtyEight. "By 1994 and 1995, Williams blossomed into a full-blown star."
In 1981, the Yankees earned an unsuccessful trip to the World Series and remained quiet until 1996, when they earned the title. That year, Williams was named the American League Championship Series MVP. The Yankees went on to win the World Series again in 1998, 1999, and 2000.
Williams retired from the MLB in 2006. His number, 51, was retired by the Yankees in 2015. In his 16 years of ball, he hit a total of 287 home runs and had 1,257 RBIs, reports Newsday.
According to FiveThirtyEight, "Without the strength of his performances, New York could very well have won fewer championships during its dynasty years — and thus, history might not have viewed it the same way."
Post-MLB Williams
RELATED: Golfer John Daly Loves Music So Much He's Released 2 Albums and Sang With Kid Rock
There was more to life than baseball for Williams growing up in San Juan, Puerto Rico. He also studied classical guitar. Upon his retirement from baseball, he has gone on to further his musical abilities. He feels there are many similarities between the two.
"The amount of pressure, the discipline and the commitment, the body of work and the work ethic that you need to have, all these things are common in both disciplines," Williams said during a March 2019 interview with Repeating Islands, a news source on Caribbean culture, literature, and the arts.
In 2003, Williams's first album was cut through Paul McCartney's publishing company, MPL Communications. His second album was released in 2009, for which he earned a Latin Grammy Award nomination. Williams went back to school and received his Bachelor's degree from the Manhattan School of Music in 2016.