The 10 Best Alabama Crimson Tide Players of All Time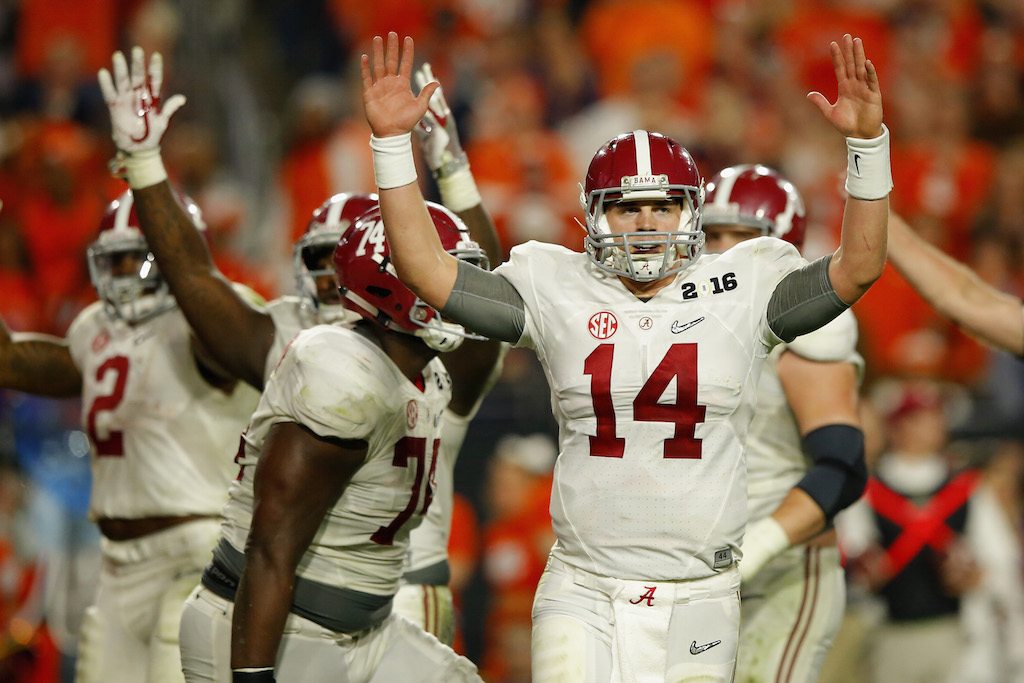 If it seems as if the Alabama Crimson Tide are always the favorite to win the college football national championship, there's a reason for that: They are. It's really that simple.
The program that head coach Nick Saban has built is as close to a modern-day dynasty as we've seen in quite some time. At Alabama, top high school recruits come in, are developed properly, and bust up the competition until another title makes it way back to Tuscaloosa, Ala. Then these players leave school, more prospects come in, and the entire process repeats.
That doesn't sound fair, does it? It's not, but that's just the way it is in the world of competitive college football. It's Alabama's world, and we're all just living in it.
Unfortunately, the notion of a dominant Alabama Crimson Tide football program is not a new concept. This school has a history of producing excellence, and it begins and ends with outstanding players. And while we could make the case for any number of individuals, in our opinion, these are the 10 best players to ever put on an Alabama Crimson Tide uniform.
10. Ken Stabler, QB
In the opinion of former Alabama quarterback A.J. McCarron, Ken Stabler is the greatest QB to ever suit up for the Crimson Tide. While the numbers from his time in Tuscaloosa (1965–67) aren't gaudy, it's hard to question McCarron's statement. The fact is, Stabler was the real deal.
During his three seasons at Alabama, the Tide went 28-3-2 and finished with a top-10 ranking each year. On top of that, in 1967, his last with the team, Stabler led the SEC in completions (103), completion percentage (57.9%), touchdown passes (nine), and total touchdowns (14). Clearly, "The Snake" could do it all.
9. Joe Namath, QB
While McCarron feels that Ken Stabler is the best Alabama quarterback, we respectfully disagree. For our money, that spot belongs to Joe Namath.
In three seasons with the Tide (1962–64), Namath completed 54.3% of his passes, had 2,714 passing yards and 24 touchdowns, and led Alabama to a national championship in 1964. Of course, if we're talking about great Namath seasons, we have to zero in on 1962; the year he led the SEC in passing yards (1,192), passing touchdowns (13), passing efficiency (139.1), and total touchdowns (17).
8. Dwight Stephenson, C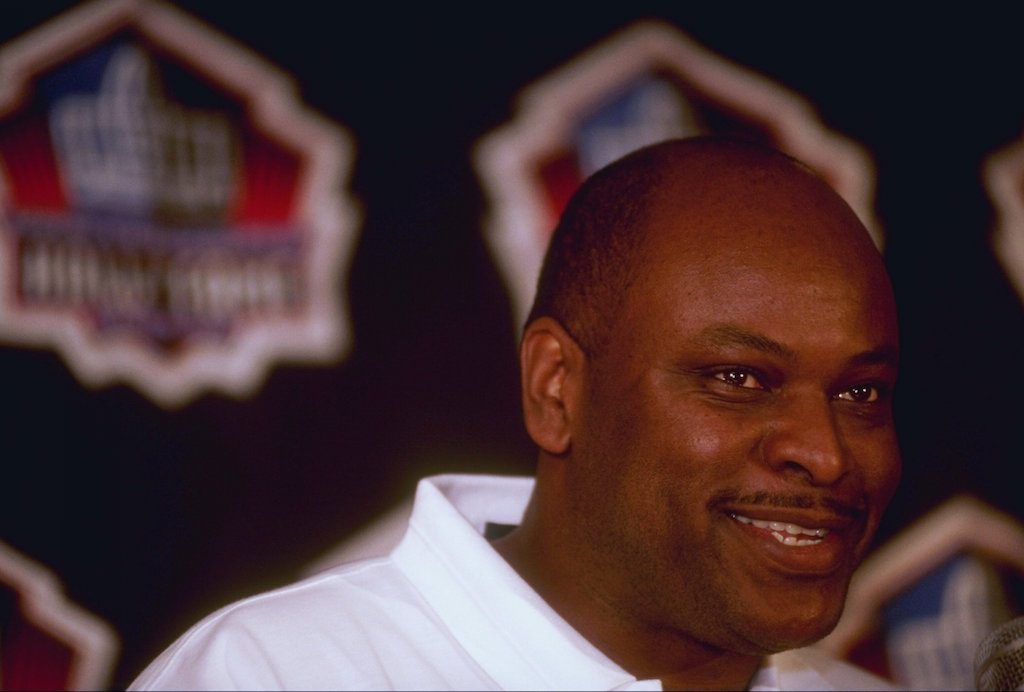 People don't always gives centers the credit they deserve, however, when the great Paul "Bear" Bryant calls one of them "the best player I ever coached," you tend to listen. This is why Dwight Stephenson is easily one of the 10 best players in Alabama history. While he never really got the credit he deserved during his stint with the Tide, Stephenson certainly made his presence known in the NFL, earning five trips to the Pro Bowl, becoming a four-time First-Team All-Pro, and being inducted into the Hall of Fame in 1998.
7. Chris Samuels, OT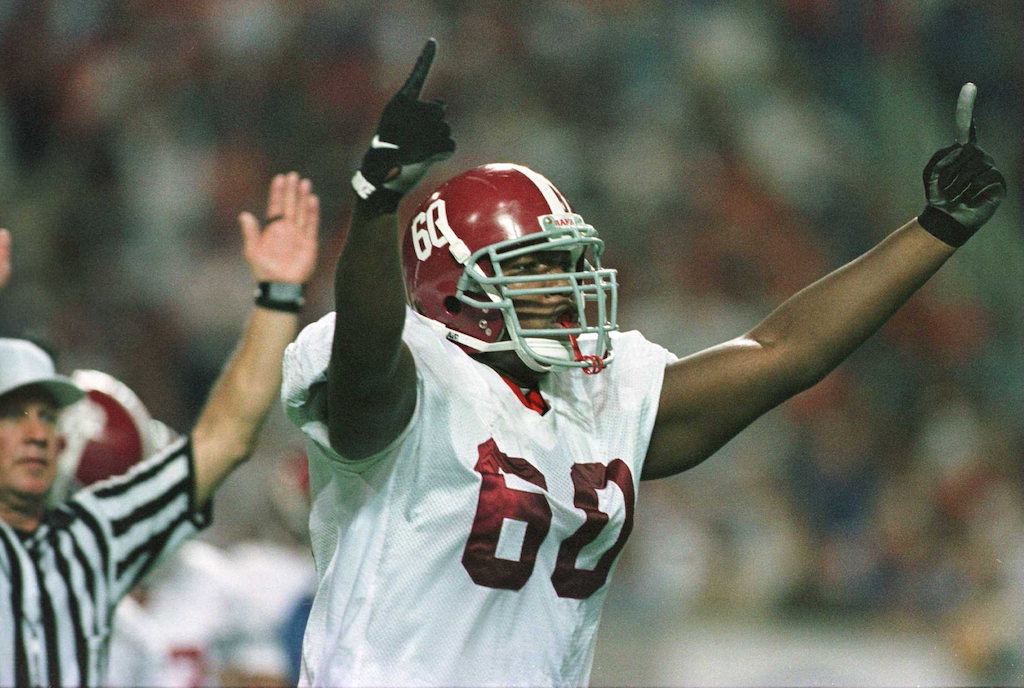 Chris Samuels is another one of the great — possibly greatest — offensive lineman to grace Tuscaloosa with their presence. Prior to being selected by the Washington Redskins with the No. 3 overall pick in the 2000 draft, where he would go on to make six Pro Bowls, Samuels was dominating at Alabama, earning All-American honors and winning the Outland Trophy in 1999. When it comes to protecting the Crimson Tide quarterback, no one was better than Chris Samuels.
6. Woodrow Lowe, LB
Woodrow Lowe is one of the greatest linebackers in Alabama history. He played for the Crimson Tide from 1972–75 where he became a three-time All-American, helped the Tide win four SEC titles, and only lost five games during his entire career. To this day, Lowe holds the single-season tackle record at Alabama with 134 (1973) and has the fourth-most career tackles in school history with 315.
5. Ozzie Newsome, TE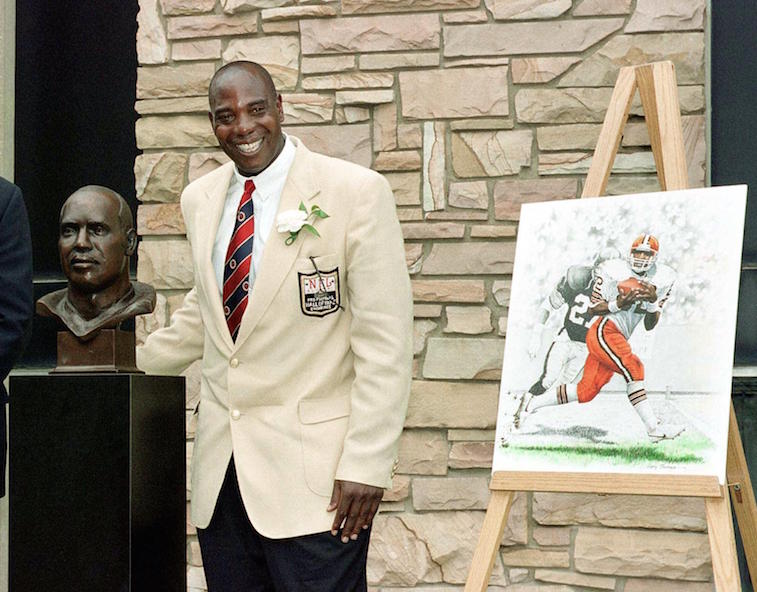 When we speak about Ozzie Newsome today, it's usually in reference to the best general managers in the National Football League. However, let's not kid ourselves, the guy was also an outstanding player.
As arguably the greatest tight end in Alabama history, Newsome finished his four-year career (1974–77) with 102 receptions, 2,070 receiving yards, and 16 touchdowns. He earned Consensus All-American honors in 1977 and went on to have a Hall of Fame career in the NFL with the Cleveland Browns. If you ask us, getting big things done as a member of that organization is an accomplishment in and of itself.
4. Cornelius Bennett, LB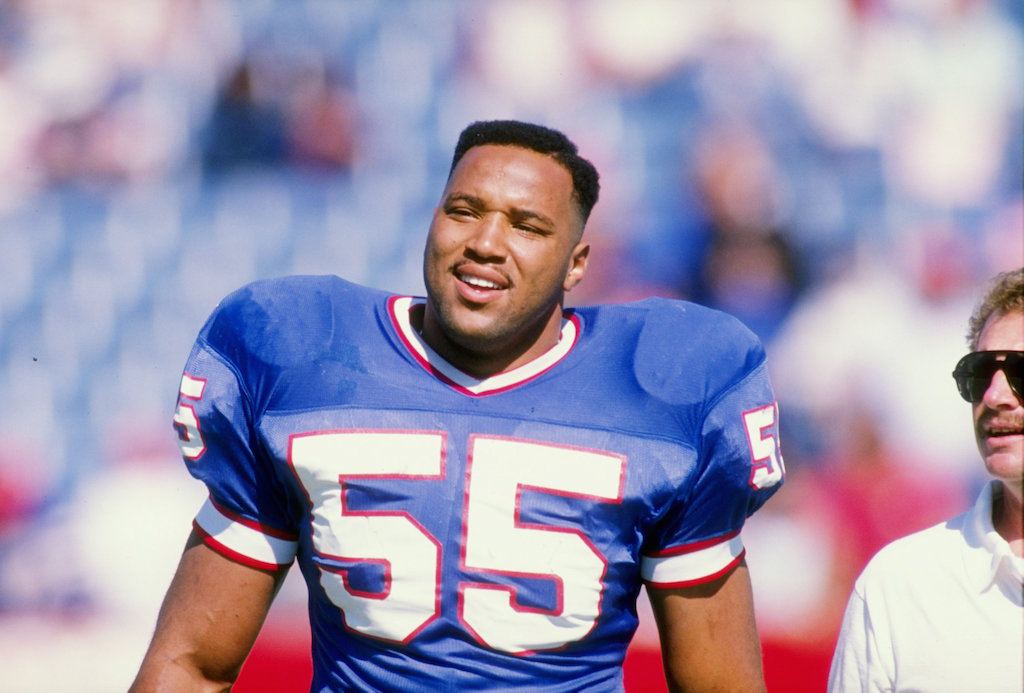 As a superstar linebacker at Alabama from 1983–86, Cornelius Bennett showed himself to be among the top talents to ever come through the program. His accolades are further proof.
During his time at Alabama, Bennett was named a First-Team All-American three times (1984, 1985, and 1986), won the Lombardi Award in 1986, and was chosen as the SEC Player of the Year (1986). For all these reasons, he was inducted into the College Football Hall of Fame in 2005.
3. John Hannah, OG
As you can see, the Alabama Crimson Tide have a history chock-full of phenomenal offensive lineman. John Hannah may be at the top of that list.
He was a Consensus All-American in 1972, became a member of the College Football Hall of Fame in 1999, and after being selected by the New England Patriots with the No. 4 overall pick in the 1973 draft, went on to make nine Pro Bowls, earn First-Team All-Pro honors seven times, and be selected to the NFL Hall of Fame in 1991.
2. Don Hutson, WR
Although the numbers might not necessarily reflect it, Don Hutson revolutionized the wide receiver position. In an era when passing was not a major part of the offense, Hutson changed that from a receiving standpoint, and in doing so, changed the game itself. Thus, earning All-American honors in 1934.
1. Derrick Thomas, LB
Derrick Thomas is the greatest player to ever wear an Alabama Crimson Tide uniform, and you'll have a hard time finding anyone who disagrees. To adequately describe Thomas, you need only one word: dominant.
During his stint with the Crimson Tide, Thomas had 68 total tackles for a loss (a school record), 52 career sacks (a school record), and had 27 sacks in the 1988 season alone (a school record). He was an unstoppable force of nature who had the ability to singlehandedly change the game. For that reason, among many others, Thomas earned Consensus All-American honors in 1988 and also took home the Butkus Award that same year.
Statistics courtesy of SR/College Football, AL.com, and RollTide.com.