These Athlete Movie Roles Are Some of the Best We've Ever Seen
We know about entertainers who like to play sports a la Justin Bieber, and we know some athletes like to try their hand at entertainment, such as Michael Jordan in Space Jam. Most of the time, each set falls flat when attempting to cross over, but some athlete movie roles make us wonder what would have happened if they stuck to film full time. These athletes were as good on the screen as they were on the field (including one at No. 11 obscured by a ton of makeup in his movie breakthrough).
We're not going to discuss LeBron James and other athletes who played themselves on the screen; that's not really acting. We're also leaving out some of the blink-and-you'll-miss-it athlete cameos, but we're sure you'll remember these athletes from their work on the big screen.
1. Shaquille O'Neal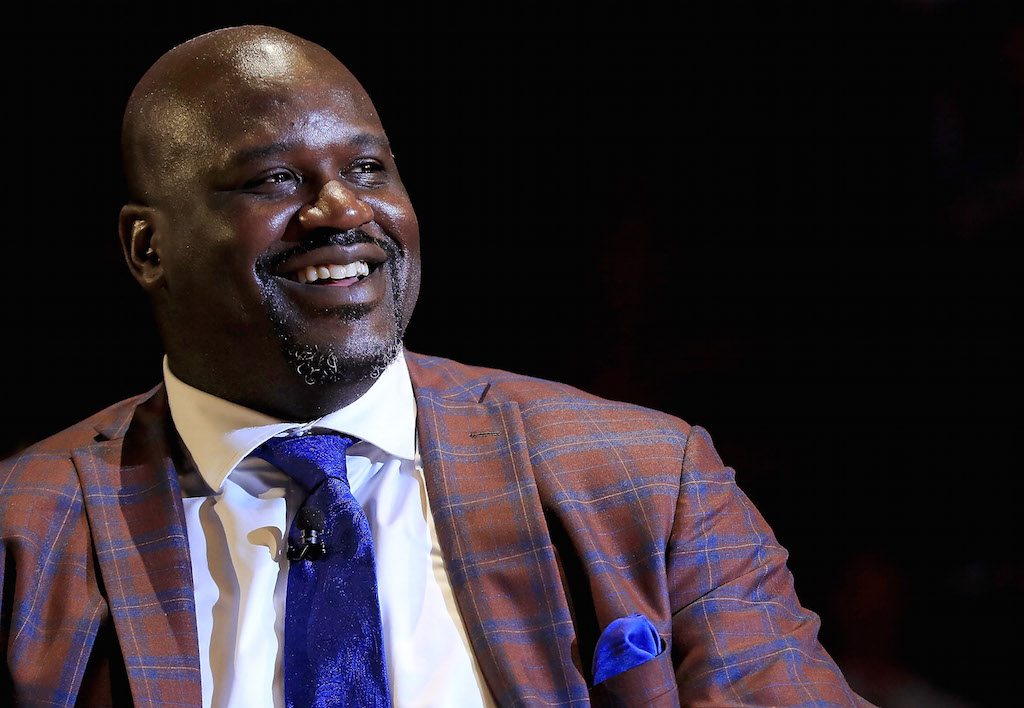 Sports league: NBA
Movie: Blue Chips
Character: Neon
Shaq might be the greatest teammate the NBA has ever seen, and basketball is how he made his name. However, his acting resume isn't too shabby, either. He made a smooth transition to the screen as a basketball recruit in Blue Chips, but Kazaam, Steel, two Smurfs movies, and 2018's Uncle Drew helped him accumulate a ton of movies roles over the years.
Next: Four wheels eventually took him to the silver screen.
2. Jason Lee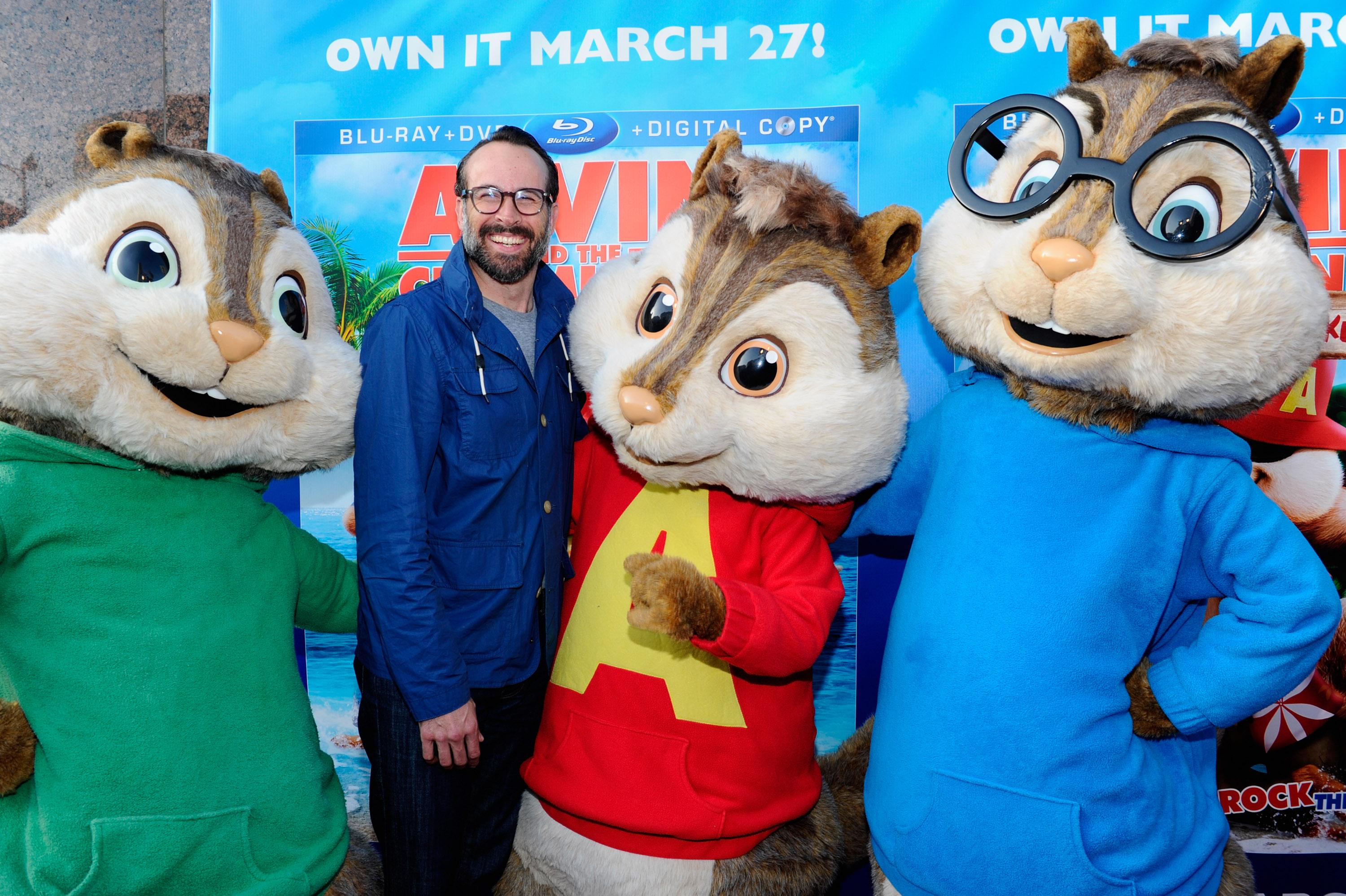 Sports league: N/A
Movie: Almost Famous
Character: Jeff Bebe
A former professional skateboarder, Jason Lee didn't compete in a league, but skateboarding is athletic, and he has some memorable movie roles to his name. His first major role was as Brodie in Mallrats, and he's starred in several other Kevin Smith features, but being in Cameron Crowe's Almost Famous made him a household name.
Next: Short but impressive resume.
3. Ray Allen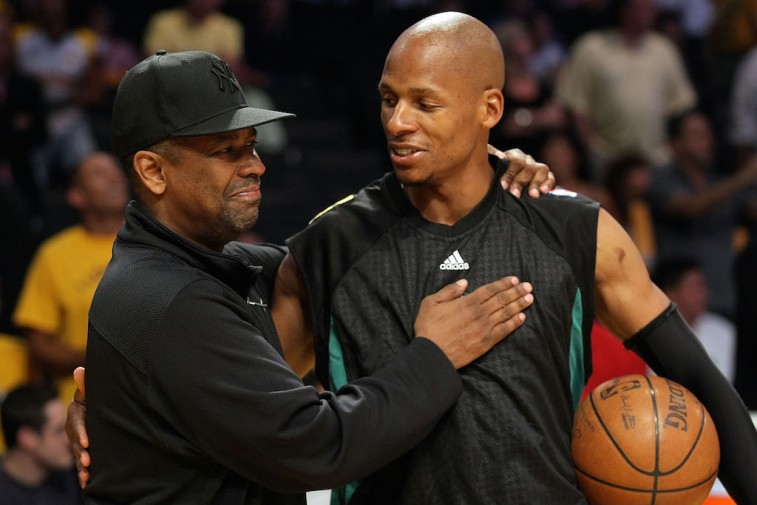 Sports league: NBA
Movie: He Got Game
Character: Jesus Shuttlesworth
Ray Allen's acting resume is short, but it's still impressive. It wasn't much of a stretch for Allen to play a standout basketball recruit, but he pulled his weight in He Got Game. It might not be an Oscar-worthy performance, but as Jesus Shuttlesworth, Allen has one of the best athlete movie roles ever.
Next: Lots of reasons to hate this man, but he was built for one role.
4. O.J. Simpson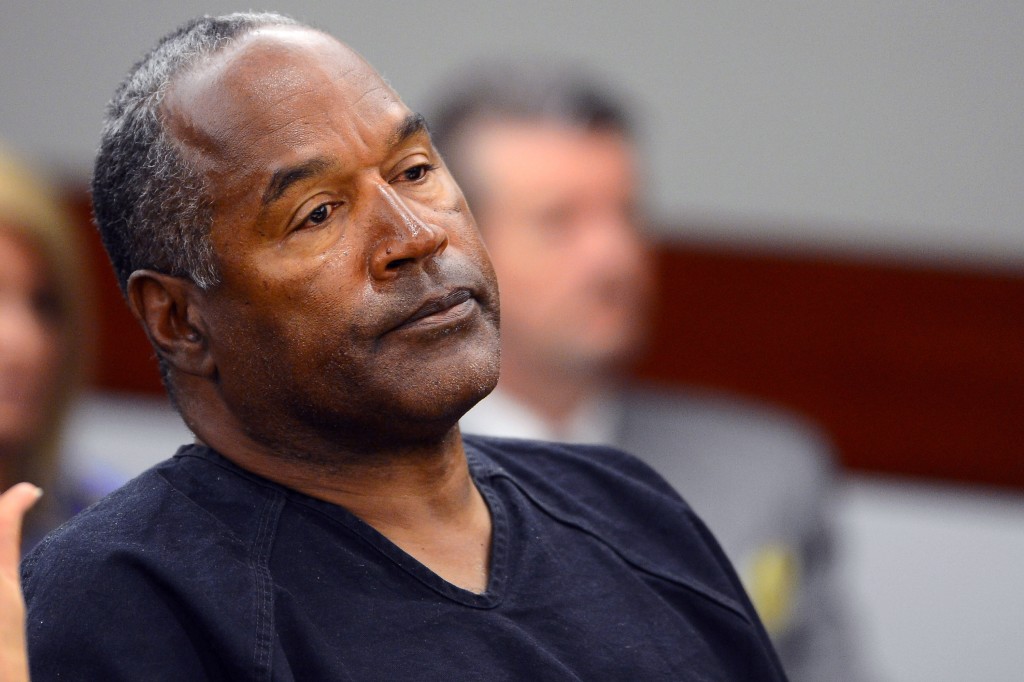 Sports league: NFL
Movie: The Naked Gun
Character: Nordberg
Look, we know there are a ton of reasons to detest O.J. Simpson, but leaving him off this list is disingenuous. He seemed built to play bumbling detective Nordberg in the Naked Gun series, and despite all the turmoil in Simpson's personal life, it's still a memorable role.
Next: A 20th-century renaissance man.
5. Jesse "The Body" Ventura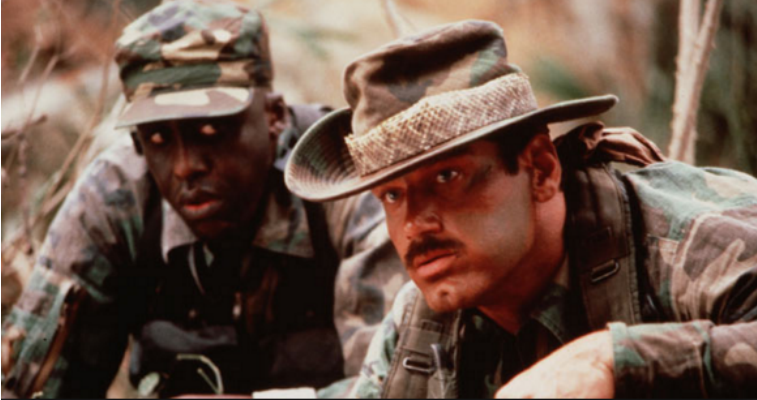 Sports league: WWF
Movie: Predator
Character: Blain
Jesse Ventura is the 20th-century version of a renaissance man. He was in the Navy, wrestled professionally, and served as Minnesota's governor. Oh, and he acted in a few blockbuster movies. Ventura starred alongside Arnold Schwarzenegger in The Running Man and Predator, both in 1987, and the latter is his most popular movie. He shared the screen with Sylvester Stallone in 1993's Demolition Man, too.
Next: He's not who you think he is.
6. Kareem Abdul-Jabbar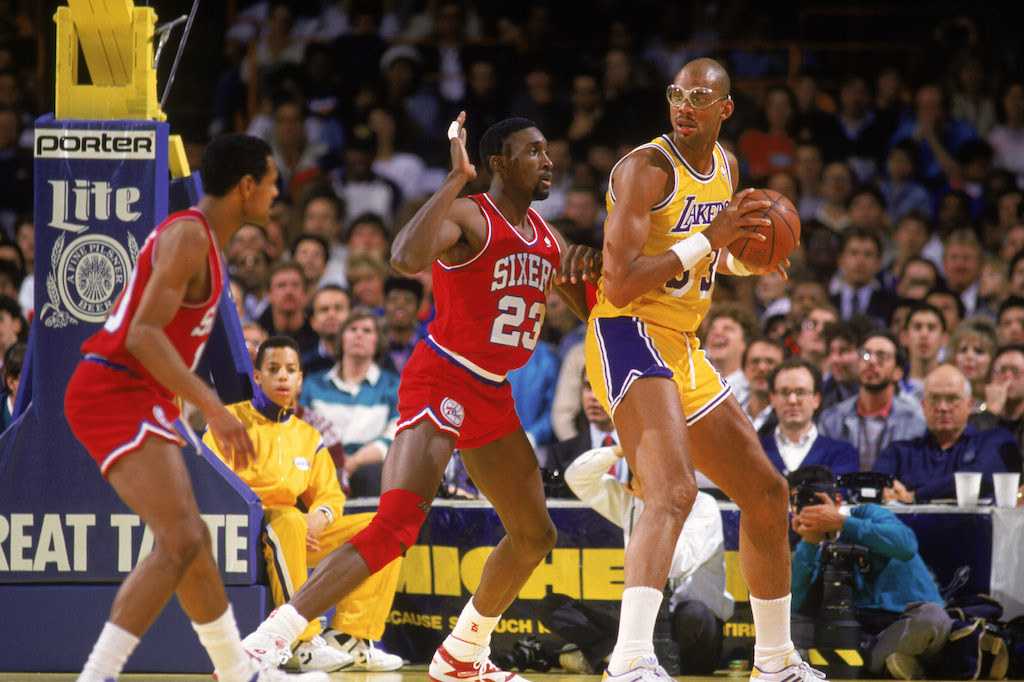 Sports league: NBA
Movie: Airplane!
Character: Roger Murdock
Kareem Abdul-Jabbar plays co-pilot Roger Murdock in the riotous comedy Airplane! No matter what Joey, the little boy visiting the cockpit, says, it's definitely Roger Murdock behind the wheel and NOT one of the greatest NBA big men of all time.
Next: An all-time great with some classic movies on his resume.
7. Jim Brown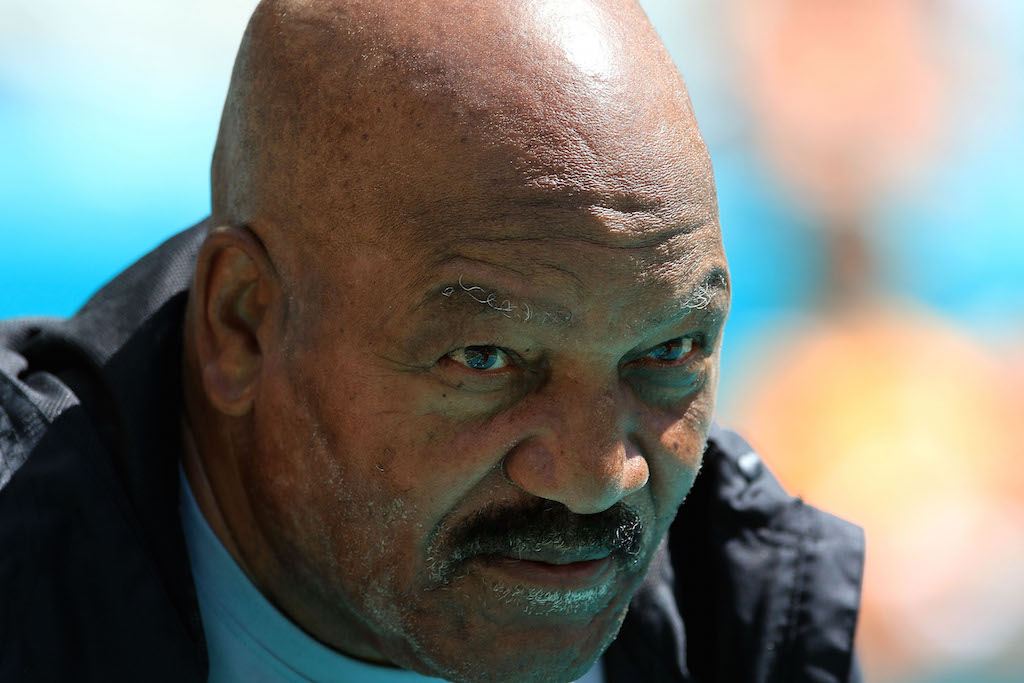 Sports league: NFL
Movie: The Dirty Dozen
Character: Robert Jefferson
Even though he's been out of the NFL for more than 50 years, Jim Brown remains one of the greatest running backs in league history. He also has some great movies to his name. He starred in Any Given Sunday, Mars Attacks, I'm Gonna Git You Sucka, and several other major films, but his turn as Robert Jefferson remains of the best athlete movie roles you'll see.
Next: His acting career surpassed his playing career a long time ago.
8. Carl Weathers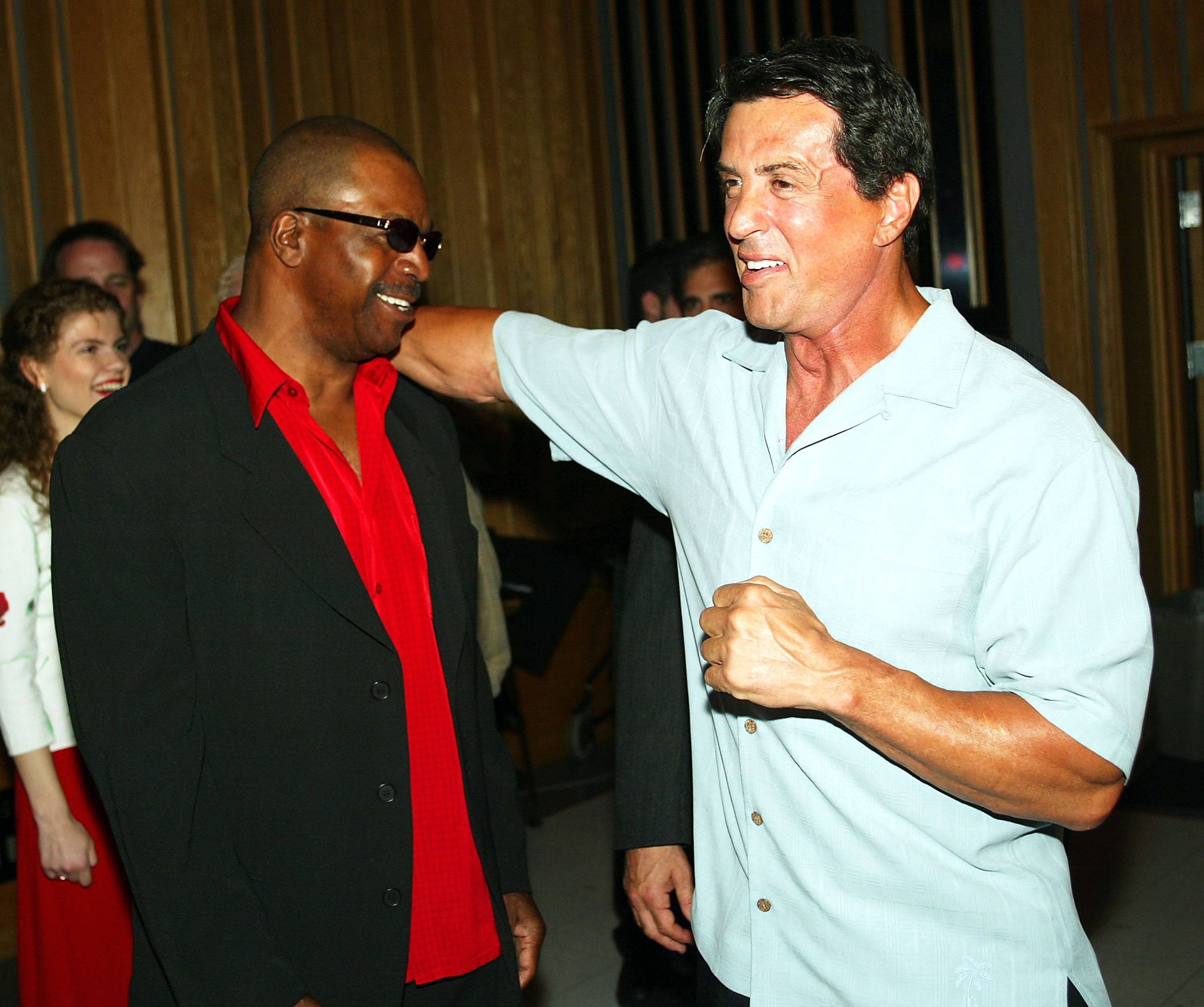 Sports league: NFL
Movie: Rocky
Character: Apollo Creed
Even though Carl Weathers played football in the NFL and Canadian Football League, no one thinks of him as an athlete. As Apollo Creed in the iconic Rocky movies, Weathers has one of the best athlete movie roles in history, but there's more to the story. He later starred in Predator and Happy Gilmore, and played a hilarious fictitious version of himself on the TV show Arrested Development.
Next: He starred in one of the great sports comedies ever.
9. Bob Uecker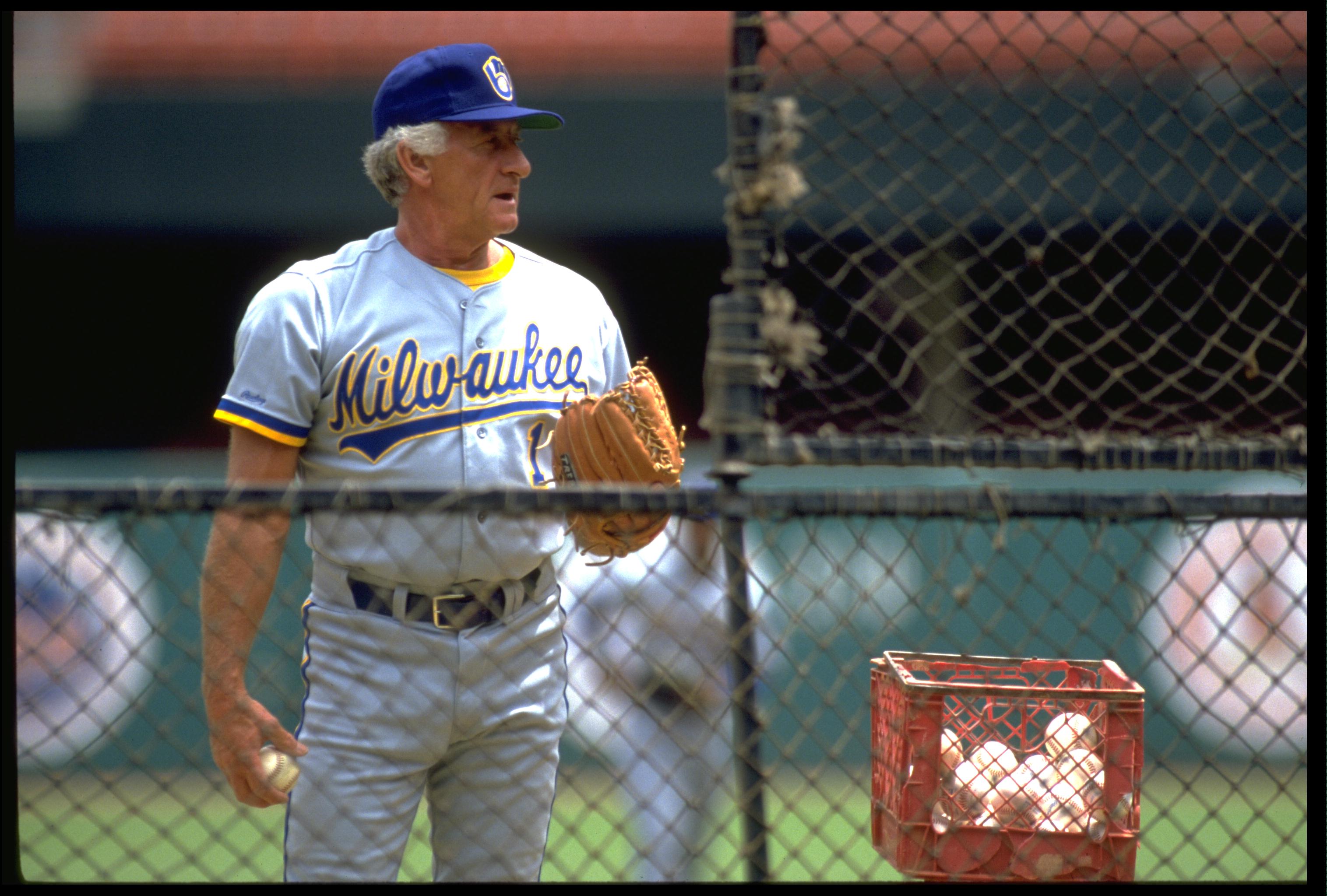 Sports league: MLB
Movie: Major League
Character: Harry Doyle
If you remember Bob Uecker as a backup catcher, good for you. For most people, his wisecracking play-by-play man Harry Doyle in the Major League movies is the pinnacle for all athlete movie roles. And don't forget that he also starred on the small screen as George Owens on Mr. Belvedere.
Next: A great on and off the field.
10. Alex Karras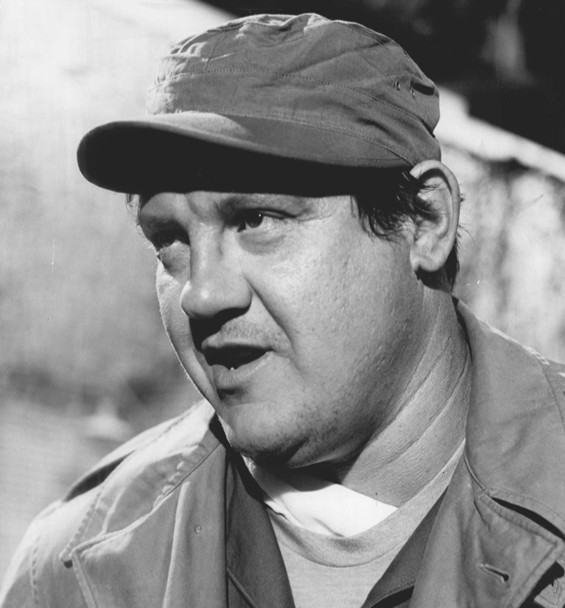 Sports league: NFL
Movie: Blazing Saddles
Character: Mongo
Alex Karras was a great player on the field and a solid actor off it. He's in the College Football Hall of Fame, and he's a four-time all-pro and pro-bowl player for the Detroit Lions in the NFL. Film buffs remember him as Mongo in Blazing Saddles, acting alongside Julie Andrews and James Garner in Victor Victoria, or starring on the TV show Webster in the 1980s.
Next: You probably didn't know it was him under all that makeup.
11. John Matuszak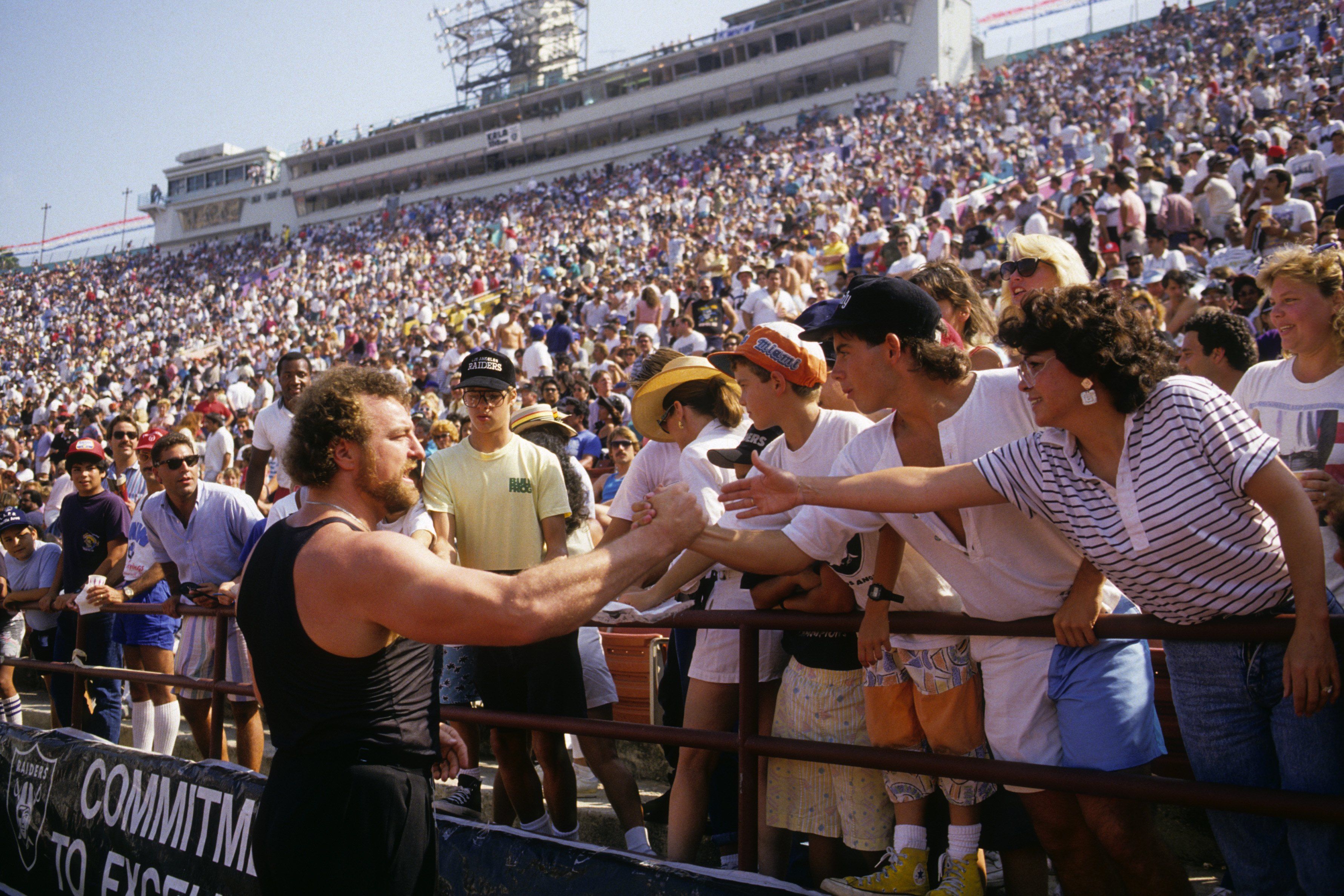 Sports league: NFL
Movie: The Goonies
Character: Sloth
John Matuszak compiled a pretty lengthy acting resume after a 10-year NFL career, but tons of makeup obscured his face in his breakout movie role. Even though he acted on the silver screen in North Dallas Forty and on TV shows such as M.A.S.H., The Dukes of Hazzard, and Perfect Strangers, you probably know him as Sloth from the cult classic movie The Goonies.
Next: His character had a fitting name.
12. Bubba Smith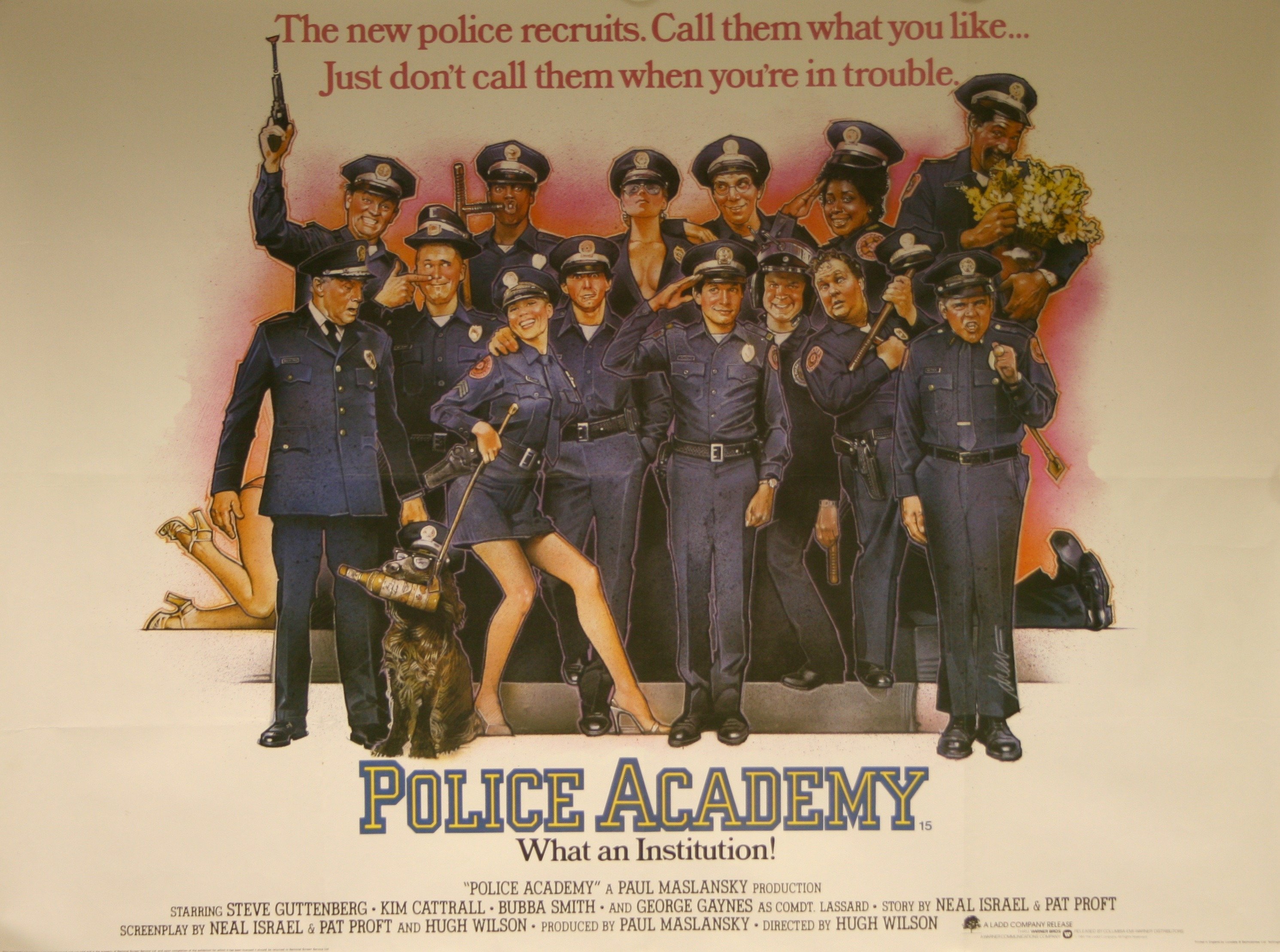 Sports league: NFL
Movie: Police Academy
Character: Lt. Moses Hightower
The 6-foot-7 Bubba Smith starred at Michigan State, was the No. 1 pick in the 1967 NFL draft, and became a two-time pro-bowl player for the Baltimore Colts. But film fans remember him as Lt. Hightower from the Police Academy series.
Next: One role endeared him to movie lovers.
13. André "The Giant" Roussimoff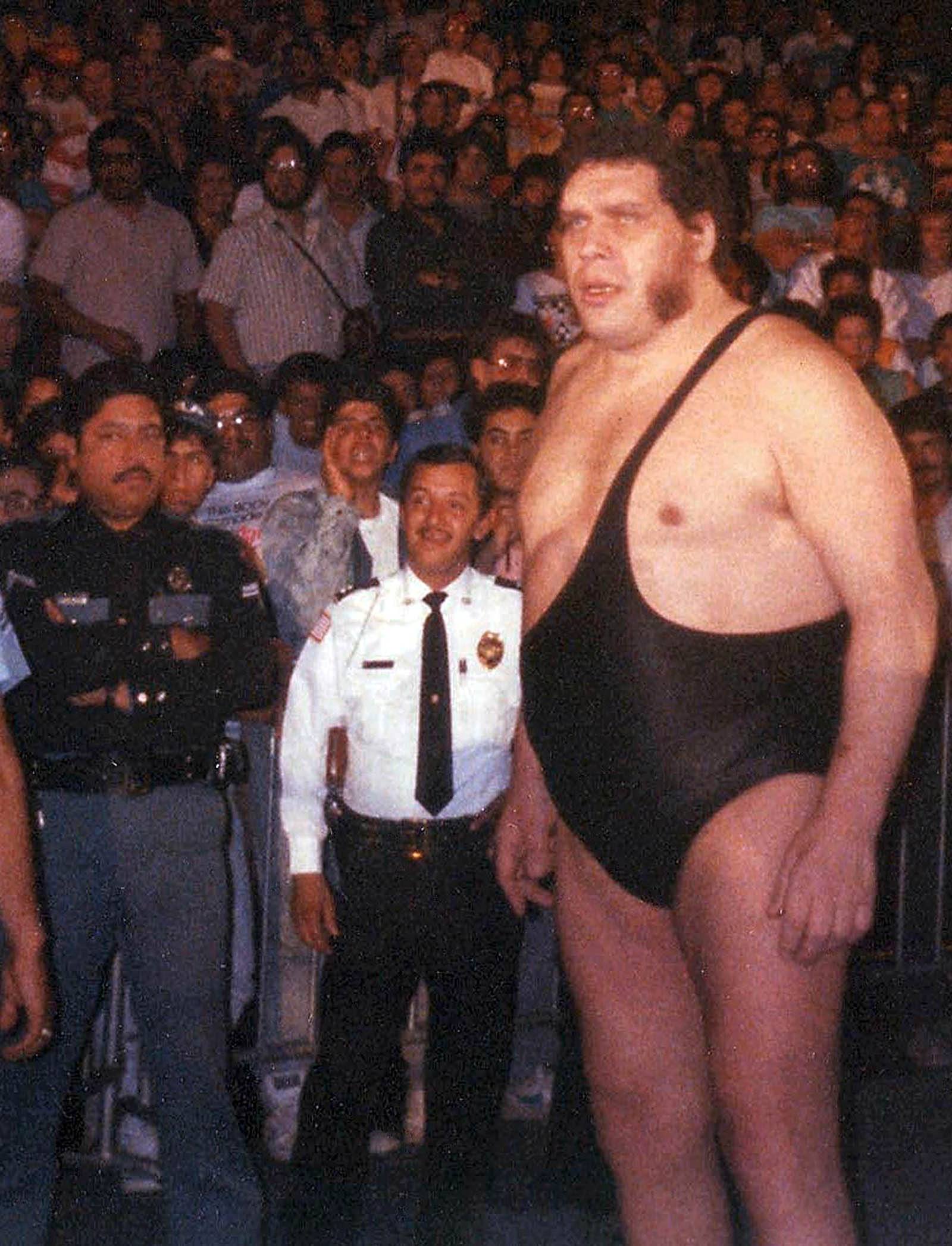 Sports league: WWF
Movie: The Princess Bride
Character: Fezzik
André René Roussimoff was one of the biggest stars in wrestling history in every way, but that's not why he shows up on this list. As Fezzik in The Princess Bride, he moved beyond the mat and endeared himself to movie lovers everywhere.
Next: He had some hits as soon as he jumped to the silver screen.
14. Vinnie Jones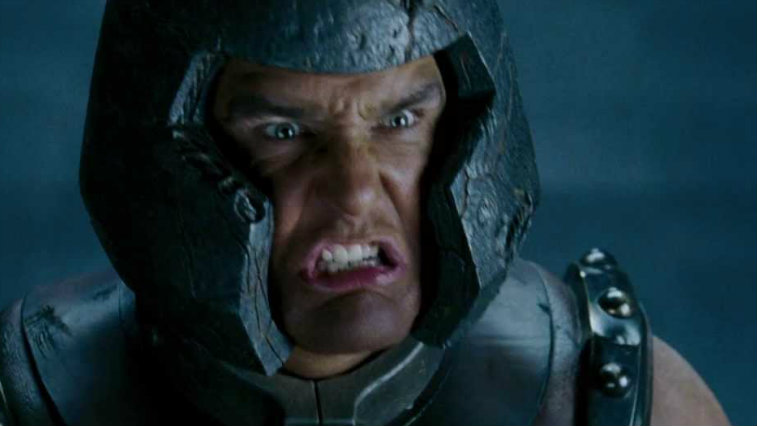 Sports league: English Premier League
Movie: Snatch
Character: Bullet-Tooth Tony
As his long-time soccer career, which saw him play for English clubs such as Queens Park Rangers, Chelsea, and Wimbledon, ended, Vinnie Jones made the jump to the silver screen. Now, he has some of the best athlete movie roles ever to his name. Big Chris in Lock, Stock and Two Smoking Barrels and Juggernaut in X-Men: The Last Stand are notable Jones movies, but Snatch and Gone in Sixty Seconds are probably his most popular films.
Next: There were hits away from the game, too.
15. Cam Neely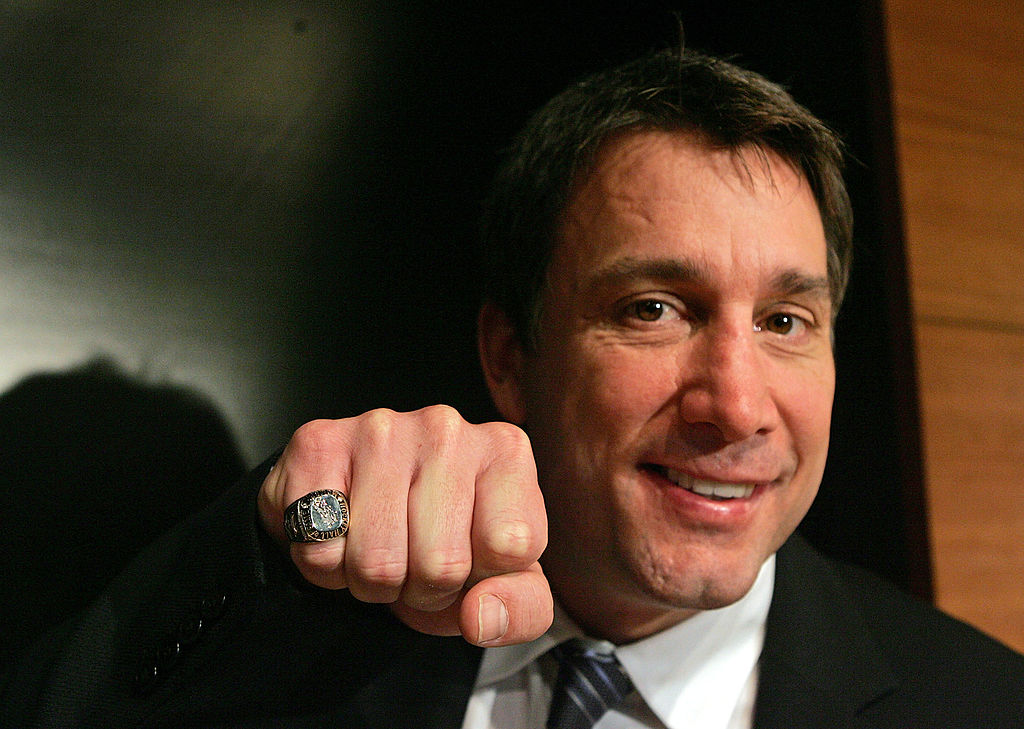 Sports league: NHL
Movie: Dumb and Dumber
Character: Sea Bass
Cam Neely played for the NHL's Vancouver Canucks and Boston Bruins for 14 years and later entered the Hockey Hall of Fame, but the Farrelly brothers helped him transition to film. Playing truck stop bully Sea Bass in Dumb and Dumber was his first credited role, and he appeared in four more Farrelly movies over the years.
Next: We're kind of thankful football didn't work out.
16. Dwayne "The Rock" Johnson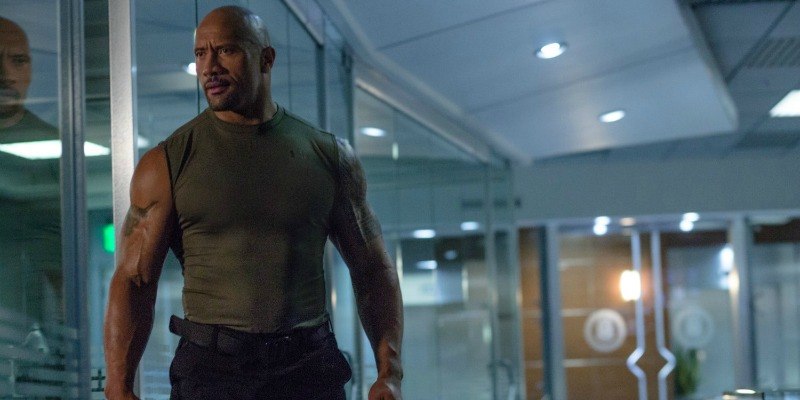 Sports league: WWF
Movie: Furious 7
Character: Hobbs
Everyone loves Dwayne Johnson for his short stint in the Canadian Football League, right? Just kidding. Considering he's one of the biggest action stars ever and the star of movies such as the Fast and Furious franchise, the Jumanji reboot, and Moana, we're kind of glad the football thing didn't work out
Read more: 15 Surprising Foods You Should Never Put in the Freezer, Revealed