12 Best Athletes to Retire as Champions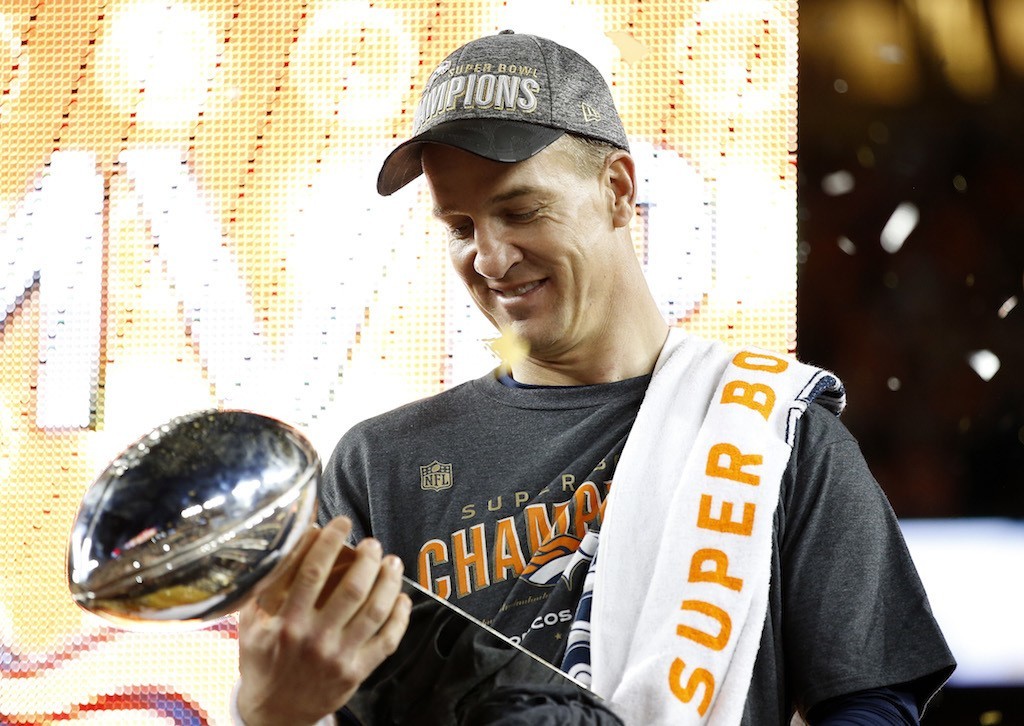 Here's an unfortunate truth: It doesn't matter how great a professional athlete is, if he is unable to deliver a championship, then there will always be an asterisk next to his name. In fact, it doesn't matter if we discuss the NFL, the NBA, or even the MLB, some of the greatest players in the history of their respective sports failed to win the "big one." Trust us, they'll never live it down.
For many individuals, however, that's not the case. Not only were some unbelievable athletes able to win on their sport's biggest respective stages, but they were also able to finish off their careers in sensational fashion — as world champions.
The way we see it, there is no better way for professional athletes to retire from a sport than by climbing to the top of the mountain in their last go-around. Not everyone is capable of such a feat. These 12 individuals, however, know exactly how it feels to end a career in style.
1. David Robinson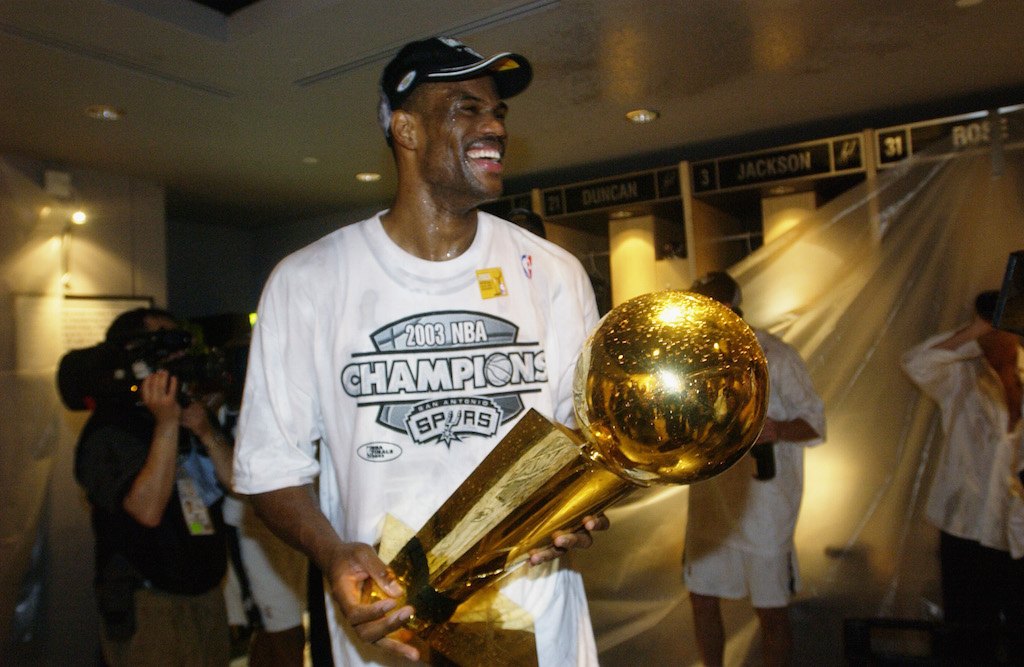 David Robinson didn't just spend his entire 14-year career with the San Antonio Spurs (who selected him with the No. 1 overall pick in the 1987 NBA Draft), he left the game as an NBA champion, when San Antonio handily defeated the New Jersey Nets four games to two in the 2003 NBA Finals. At 37 years of age and with two titles officially under his belt, The Admiral sailed away from the NBA in the best way possible.
2. Ray Bourque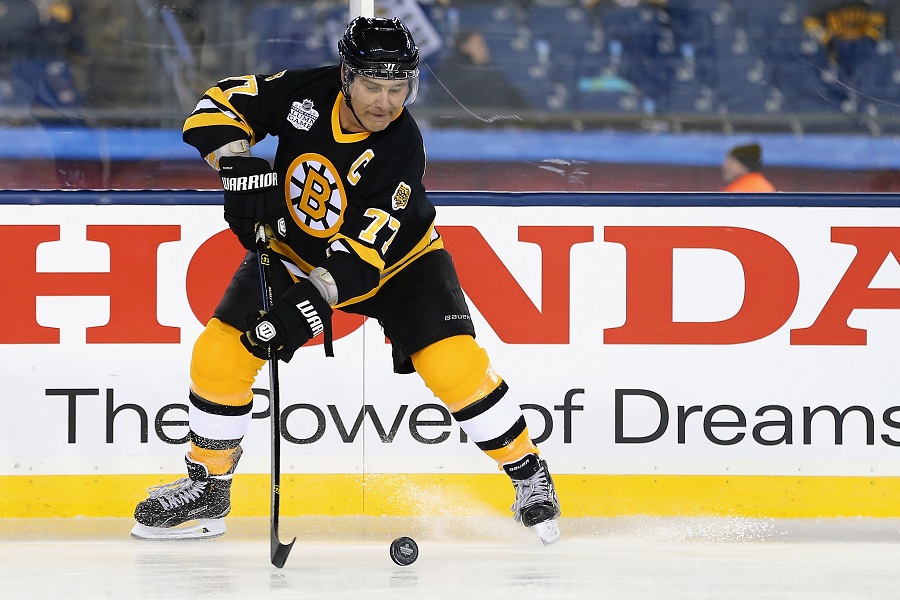 Despite being one of the greatest defenseman in NHL history, Ray Bourque spent the majority of his career with something missing from his sensational resume: a Stanley Cup victory. That all changed in 2001, when Bourque, as a member of the Colorado Avalanche, finally lifted Lord Stanley's Cup after his team defeated the New Jersey Devils in seven games. It took 22 seasons for the Hall of Famer to finally reach the pinnacle of his profession, but you better believe it was worth the wait.
3. Michael Strahan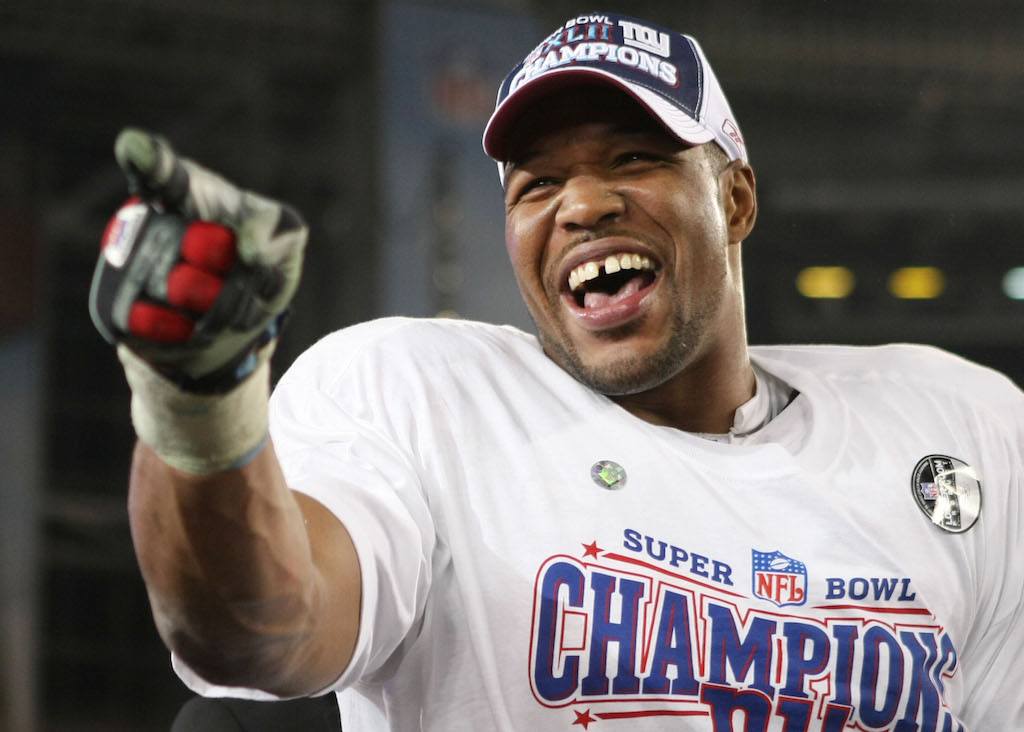 Although we remain convinced that Michael Strahan could strap on a helmet and take the field today, something tells us he's never even considered the idea of a comeback. After all, not only is he crushing it as a television personality, he also got to leave the game of football on top after the New York Giants shocked the world and defeated the then-undefeated New England England Patriots 17-14 in Super Bowl XLII. There's no way it could ever get any better than that.
4. Pete Sampras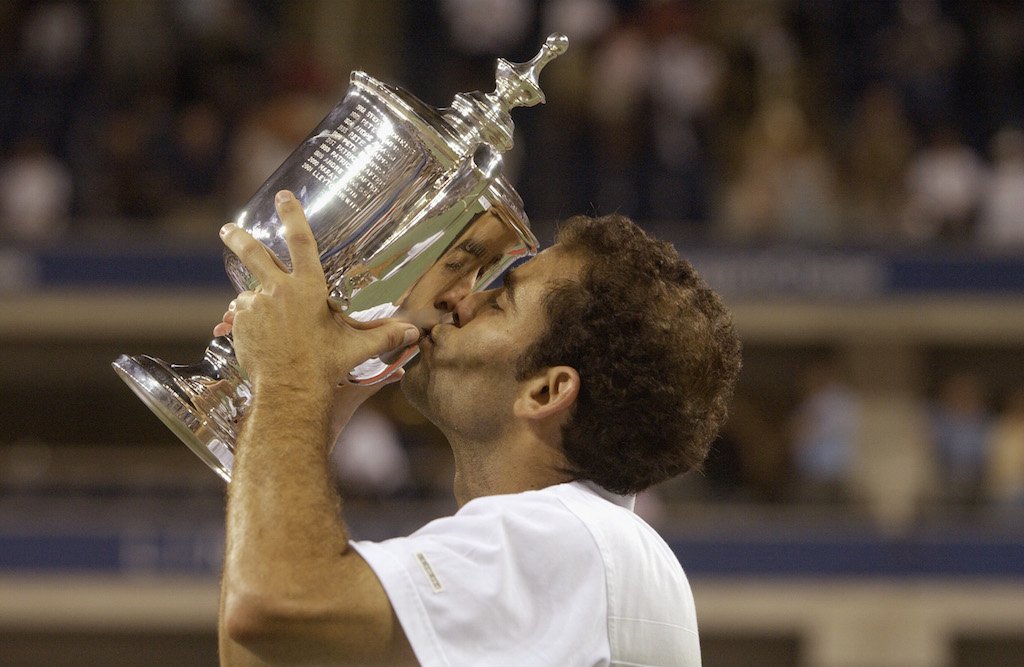 At 31 years old, Pete Sampras defeated Andre Agassi in the 2002 U.S. Open final, winning the 14th Grand Slam singles title of his storybook career. Little did anyone know at the time that this would be the last match the great Sampras would ever play. Now that's how you go out as a champion.
5. Jerome Bettis
In a 13-year career that saw him make six Pro Bowls and earn two First-Team All Pro selections, it wasn't until that final year in 2005 that Jerome Bettis was finally able to call himself a Super Bowl champion. As the Pittsburgh Steelers defeated the Seattle Seahawks 21-10 in Super Bowl XL, "The Bus" triumphantly hoisted the Lombardi Trophy and celebrated the achievement with his teammates. Talk about a fitting way to go out.
6. Sam Jones
Sam Jones may have won 10 NBA titles in his career, but in this particular case, we're only focusing on the last one. After the Boston Celtics defeated the Los Angeles Lakers 4-3 in the 1969 NBA Finals, the Hall of Famer, who was 35 years old at the time, decided his playing days were officially over.
With all those championships, along with five All-Star Game appearances and career averages of 17.7 points, 4.9 rebounds, and 2.5 assists per game, we can't blame him for making that call. His career was already plenty full at that point.
7. Dominik Hasek
At 43 years old, Hall of Fame goaltender Dominik Hasek finally retired from the National Hockey League. When he hung up his skates, Hasek had won six Vezina Trophies, two Hart Trophies, and been named to the All-Star Team on six separate occasions. More importantly, however, he was a two-time Stanley Cup champion, and got to leave the sport on top as his Detroit Red Wings defeated the Pittsburgh Penguins in 2007–08.
8. Ray Lewis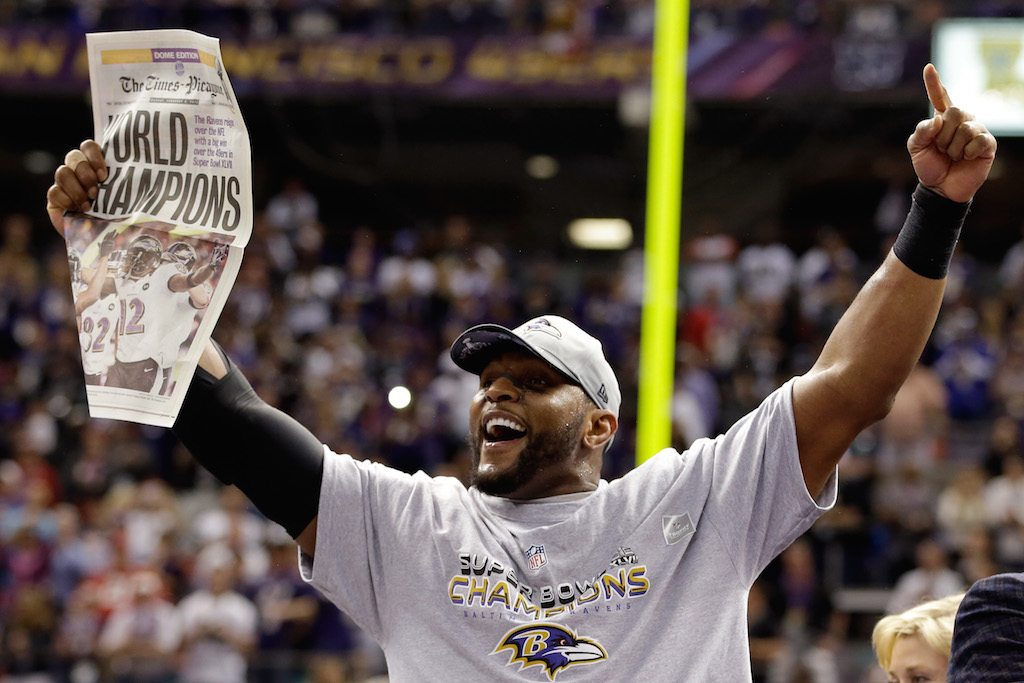 Although he was not the same player he once was, future Hall of Famer Ray Lewis did enough during Super Bowl XLVII to help his Baltimore Ravens defeat the San Francisco 49ers 34-31. For an individual who made 13 Pro Bowls, was a seven-time First-Team All-Pro selection, and played the game with unbelievable passion, toughness, and heart, we couldn't think of a better way to see his career come to an end.
9. Joe DiMaggio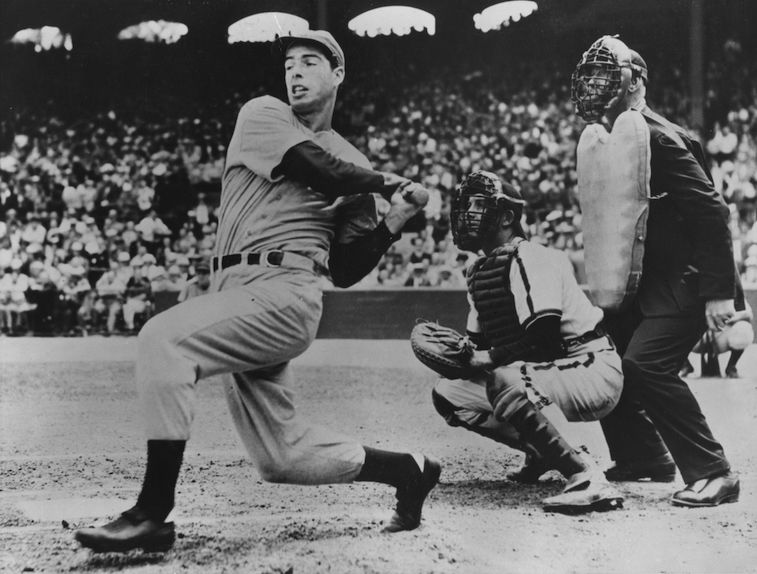 Joe DiMaggio finished his Hall of Fame career with a .325 batting average, three MVP awards, and 13 All-Star Game selections. He also won the World Series 10 times, including defeating the New York Giants in six games in 1951, the final year of his career. We've said it before, but we'll say it again: Joltin' Joe was one of a kind.
10. John Elway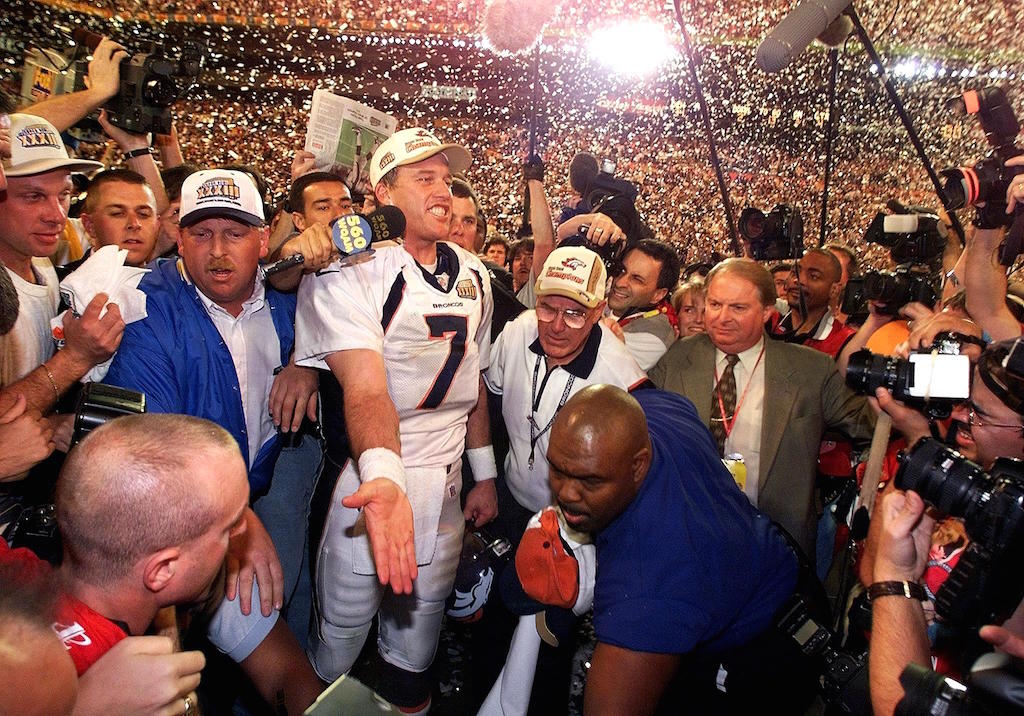 The final game of John Elway's career, Super Bowl XXXIII, saw the legendary quarterback complete 18 of 29 passes; throw for 336 yards, one touchdown, and one interception; and add another rushing score. In the end, this performance helped the Denver Broncos defeat the Atlanta Falcons 34-19 — giving the organization its second straight Super Bowl victory — and earned Elway MVP honors. Is it any reason he's so beloved in the city of Denver? We think not.
11. Bill Russell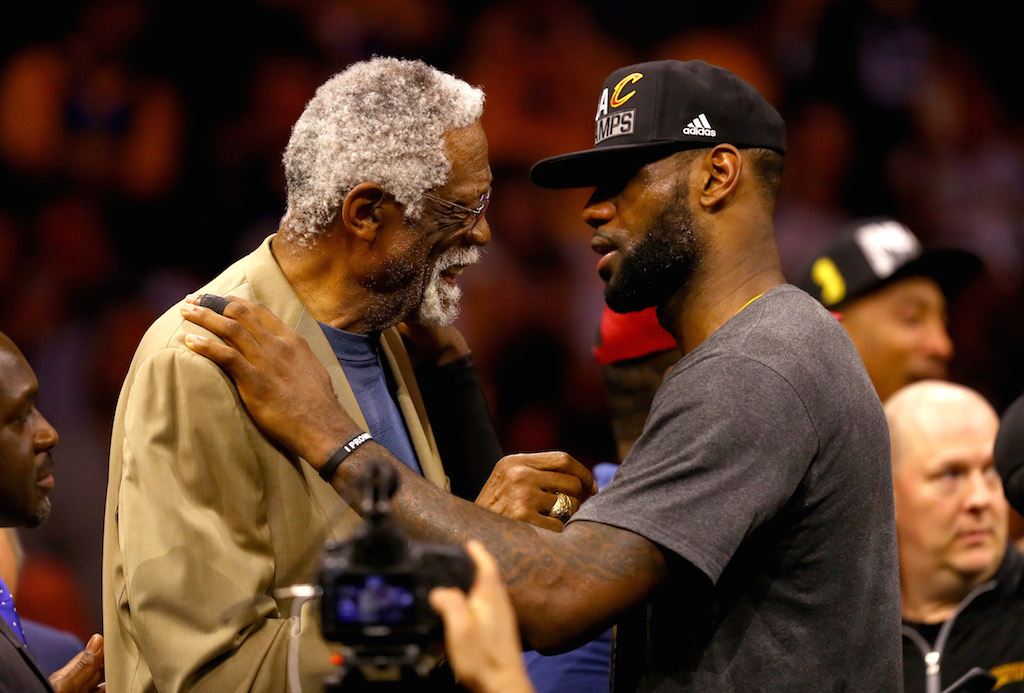 This picture perfectly encapsulates of the phrase, "game recognizes game." Of course, LeBron James would embrace Bill Russell; the former Boston Celtics is only the greatest winner in NBA history, collecting 11 rings during his Hall of Fame career, which includes helping the C's defeat the Lakers in his last trip to the Finals back in 1969. For the record, Russell was also a player-coach at the time.
12. Peyton Manning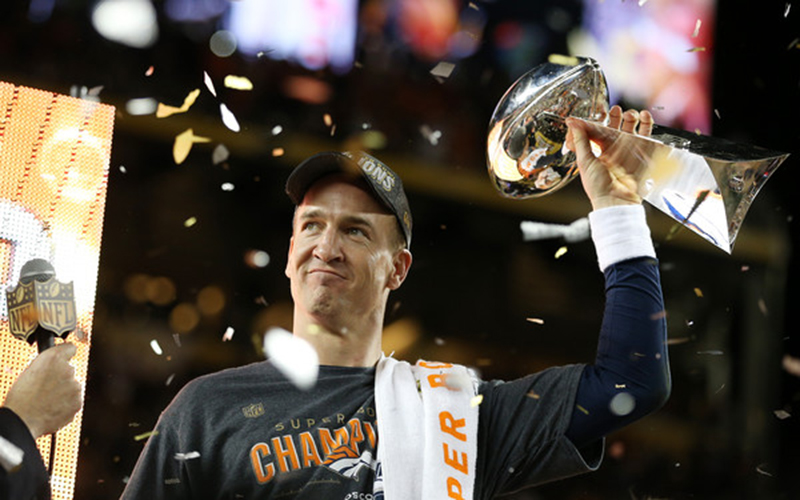 We've seen some big names retire from the NFL this past year, but none bigger than Denver Broncos quarterback Peyton Manning, who called it a career after 14 Pro Bowls, seven First-Team All-Pro selections, and five MVP awards. Fortunately for the Future Hall of Famer, he was also able to go out in style, following a 24-10 victory over the Carolina Panthers in Super Bowl 50. We dare anyone to question the extent of his greatness now.
Statistics courtesy of Sports-Reference and ESPN.