5 of the Best Backup Quarterbacks in the NFL
There is no position more important to an NFL team than that of the quarterback. They're the field generals, signal callers, and usually, the highest paid players. A great QB can lead a team to a championship, and a poor one can set a franchise back for years. Because of that, it also means that having a dependable backup QB is a critical component of being able to compete for a championship in case something goes wrong. Here are five of the best backup quarterbacks in the NFL.

5. Case Keenum, Washington Redskins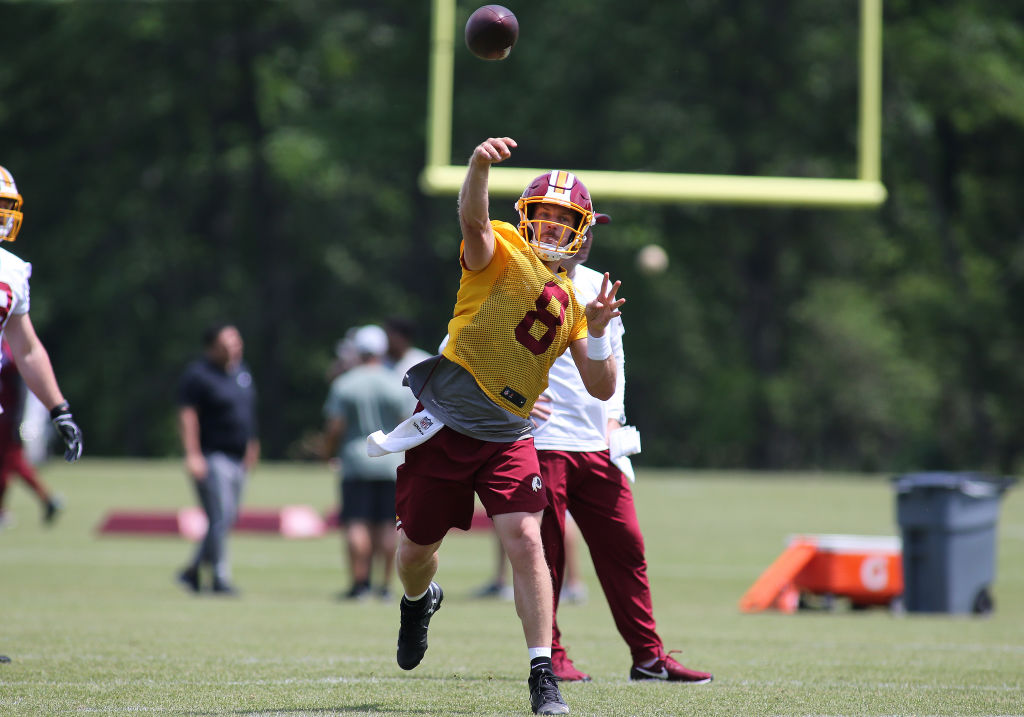 Prior to Washington picking Ohio State standout Dwayne Haskins in the NFL Draft, Keenum was the clear favorite to start for the Redskins in 2019. Now? It appears that he'll be in a backup role. Still, the Redskins could do a lot worse than Keenum. Over the course of his career, he's thrown for 12,661 yards and 64 touchdowns. Multiple teams have looked to him to start multiple games, including the Rams, Texans, and Vikings.

He was a mismatch for the system in Denver last year, but the previous year in Minnesota, he led the Vikings to the NFC championship game. With a system better suited to his talents, he should be more productive should he see any action this season.

4. Nick Mullens, San Francisco 49ers
While the 49ers underperformed last year, Mullens showed his value as one of the best backup quarterbacks in the league. He played admirably as a rookie in the absence of franchise QB Jimmy Garoppolo. In eight games, Mullens put up a QB rating of 90.8 with 13 touchdowns. He also completed 64.2% of his passes. To compete, the Niners will need Garoppolo to play and play well, but Mullens is a reliable hand as well.

3. Tyrod Taylor, San Diego Chargers
While Phillip Rivers is a Hall of Fame-caliber player, the man playing behind him is no slouch either. The former standout for the Virginia Tech Hokies has started significant games for Cleveland and Buffalo. He spurned an offer from the Dolphins, where he surely would have been able to start, to be the backup in San Diego. Taylor is the best type of backup — one any team would trust for stretches of several games at a time. He's started over 14 games three times. He has a career record of 23-21-1 – nothing spectacular, but impressive for a backup.

Should the Chargers need to turn to Taylor for a significant amount of time, they're not concerned about a massive drop off.

2. Teddy Bridgewater, New Orleans Saints
Prior to a freak injury in Minnesota, Bridgewater looked like the Vikings' QB of the future. He had a 17-11 record in his first two seasons there, and he showed definite promise, putting up 28 touchdowns.

After a stint in New York as the Jets' backup, he's now fully ensconced in New Orleans. Given what he did as a starter, Bridgewater has to be one of the best backup quarterbacks in the NFL. He's not expected to play much as Drew Brees has been one of the league's most durable QBs, but Brees is also getting up there in age. Should Brees get hurt — or in the next few seasons, retire — the Saints will be confident in handing Bridgewater the ball.

1. Ryan Tannehill, Tennessee Titans
Tannehill may have been a disappointment as the Dolphins' starting QB, but he was never outright horrible. In six seasons he passed for 20,434 yards and 123 touchdowns. His 42-46 record wasn't great, but he showed the ability to handle an offense. He also was reliable. Tannehill never missed a game for the first four seasons of his career, and he has never appeared in fewer than 11 in a season.

He slides into a situation with much less pressure in Tennessee. Starting QB Marcus Mariota is still "the man," and Tannehill is not expected to compete for the starting job. His experience as a starter means that like Bridgewater, Taylor, and Keenum, he'd be a fine replacement if Mariota were to miss multiple games due to injury.