6 Players With the Best Chance to Win NBA Rookie of the Year
We can talk about all of the (potentially) terrible decisions in the 2016 NBA Draft all we want, but the truth is, we won't truly know the consequences of these choices until the players take the floor. For all we know, everything we believed will turn out to be completely wrong; we accept full responsibility for that.
Either way, there's one thing we do know, the real work for this new crop of NBA talent has only just begun. Making it to the NBA is no small task, and these individuals should be commended for that. But they better prepare themselves to take their game up a notch, because at this level, the game is fiercer than anything they've experienced before.
Players are tougher, smarter, more physical, and ready to knock these rookies back down to Earth. This will be a challenge, and some first-year players will struggle — but not all of them. For some NBA rookies, the opportunity to go against the best players in the world will only motivate them to become better players faster.
Of course, while they will all earn recognition for this improvement, as well as for making strides during the Summer League, only one of them will be allowed to take home the hardware. While we're still a ways away from the start of the 2016–17 season, here's a look at the six players who are most likely to win NBA Rookie of the Year.
6. Denzel Valentine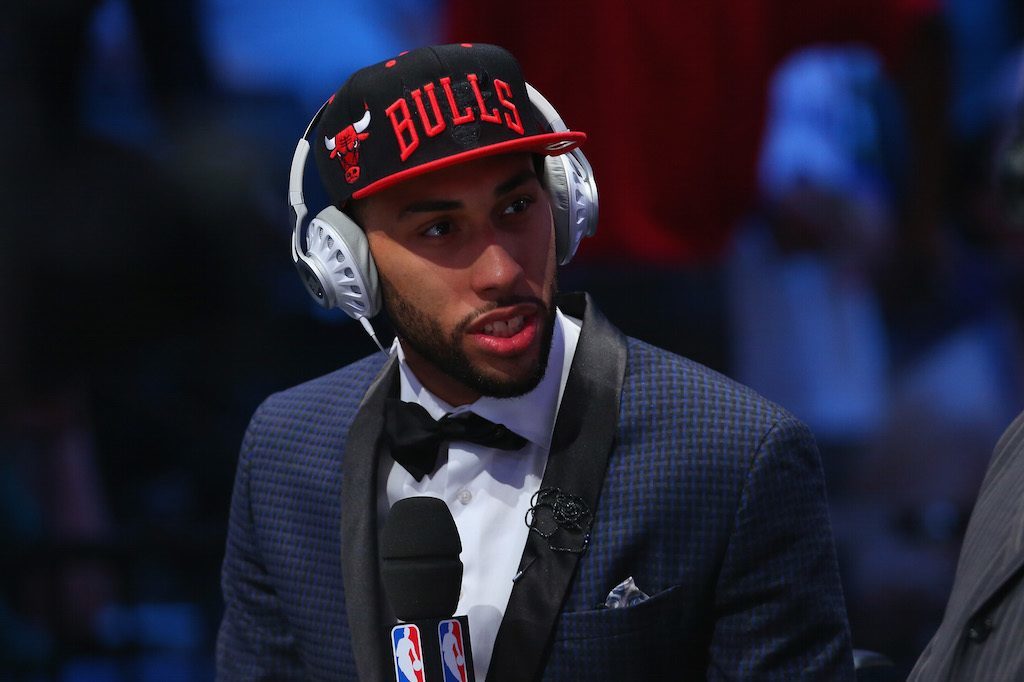 Odds: +1800
Although we didn't project Denzel Valentine to go this high in our final mock draft, we can't fault the Chicago Bulls for selecting the Michigan State senior with the No. 14 overall pick. After all, the former Spartan's final senior under Tom Izzo was nothing short of spectacular.
In 33 minutes a night, Valentine shot 46.2% from the field, knocked down 44.4% of his threes, and averaged 19.2 points, 7.5 rebounds, and 7.8 assists per game. He was named Big Ten Player of the Year, AP Player of the Year, and earned First-Team All-American honors. Given his maturity, growth, and experience, Valentine is more than prepared to thrive at the next level; something he showed throughout the Summer League. Chicago got itself a good one.
5. Buddy Hield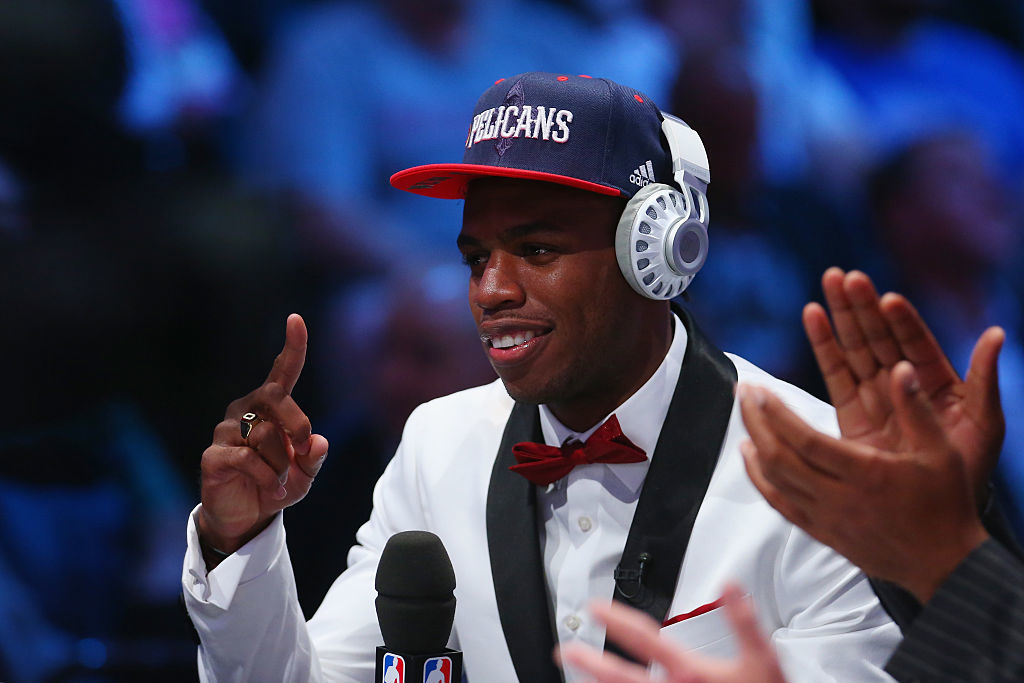 Odds: +1600
In Buddy Hield, the New Orleans Pelicans nabbed the ultimate gamer and one of the top scorers in the entire draft. With his million-dollar smile and affinity for dropping "Buckets," something tells us they will not regret this decision.
During his senior season at Oklahoma, Hield hit 45.7% of his three-point shots, put up 25 points per game, and was First-Team All-American and the Big 12 Player of the Year. Hield earned both the Naismith and Wooden Awards, and he will look great next to Anthony Davis.
4. Joel Embiid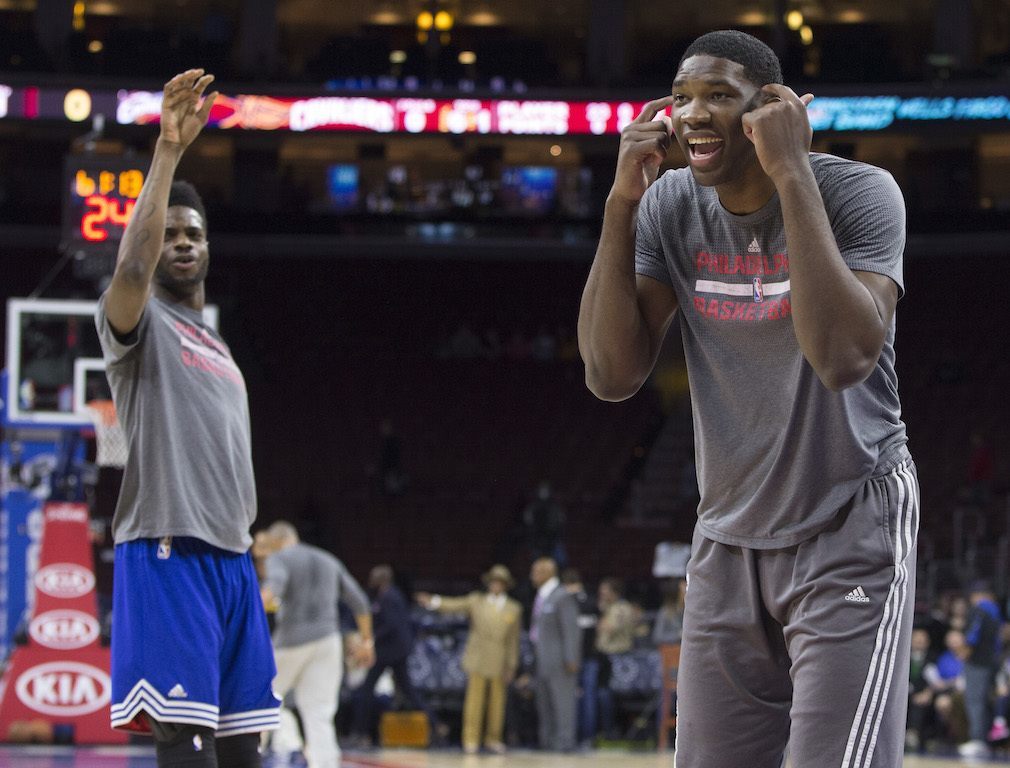 Odds: +900
After missing the past two seasons because of nagging foot injuries, the Philadelphia 76ers will finally see what they have in former Kansas center, Joel Embiid, whom the team selected with the No. 3 overall pick in the 2014 NBA Draft.
If he looks even half as good in his first year in the league as he does during his workouts, then it'll have been worth the wait. The Sixers are overloaded at the center position, yet Embiid projects to be the best of the bunch.
Should the 22-year-old be able to reach his full potential, Philadelphia is looking at cornerstone big with the ability to dominate on both ends of the floor. We can't wait to see him in action.
3. Kris Dunn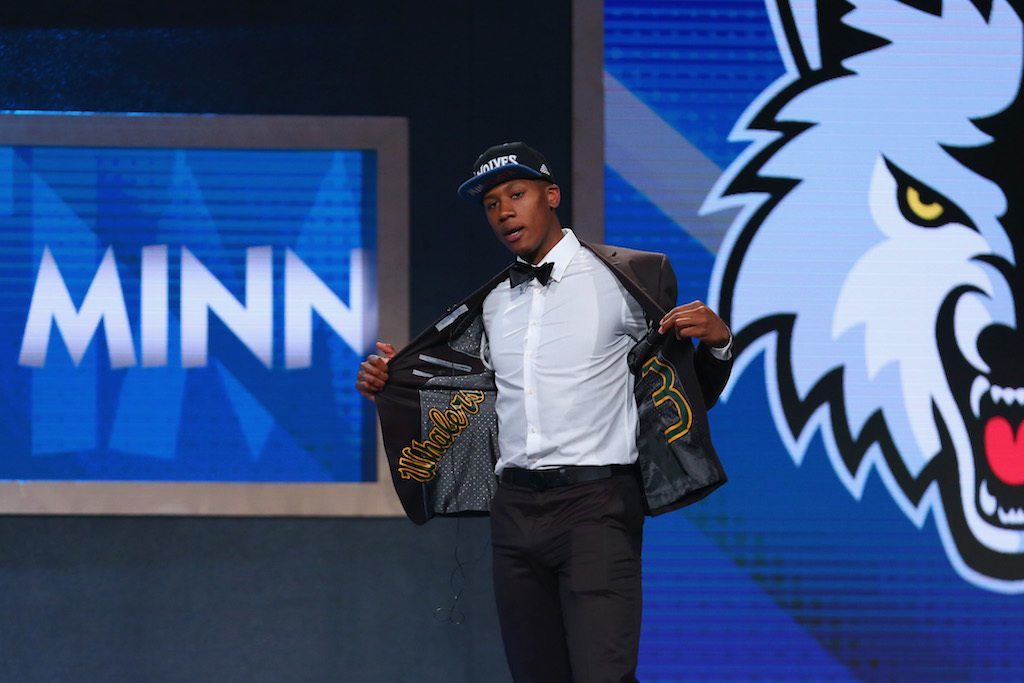 Odds: +700
We had Providence's Kris Dunn going as high as No. 3 in this draft, but trust us, you won't find the Minnesota Timberwolves complaining that he fell into their laps at No. 5. While opinions may vary, there is an argument to be made that the former Friar is the best guard in the entire class.
In 2015–16, Dunn put up 16.4 points per game, improved his three-point shooting percentage, showcased himself as a top-tier perimeter defender, and earned Big East Player of the Year honors for the second consecutive season. This is exactly the kind of player Tom Thibodeau loves — even if he did try to use him to land Chicago's Jimmy Butler.
2. Brandon Ingram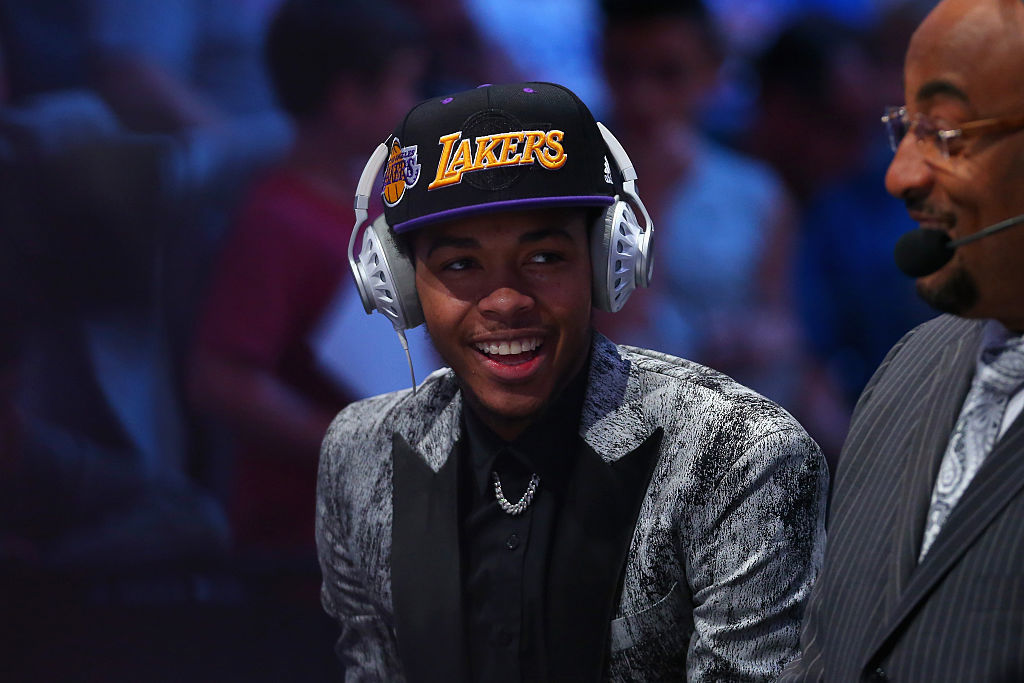 Odds: +650
As expected, the Los Angeles Lakers landed Duke's Brandon Ingram with the No. 2 overall pick. Again, it's not as if they're complaining. In Ingram, the Lakers get a 6-foot-9 small forward with a 7-foot-3 wingspan who can score (17.3 PPG), knock down the three (41%), and guard multiple positions.
Most importantly, the 19-year-old doesn't shy away from the moment and wants the ball in his hands with the game on the line. He may never turn into Kevin Durant, but once he gets a little bigger and puts on some weight, Ingram will be a star.
1. Ben Simmons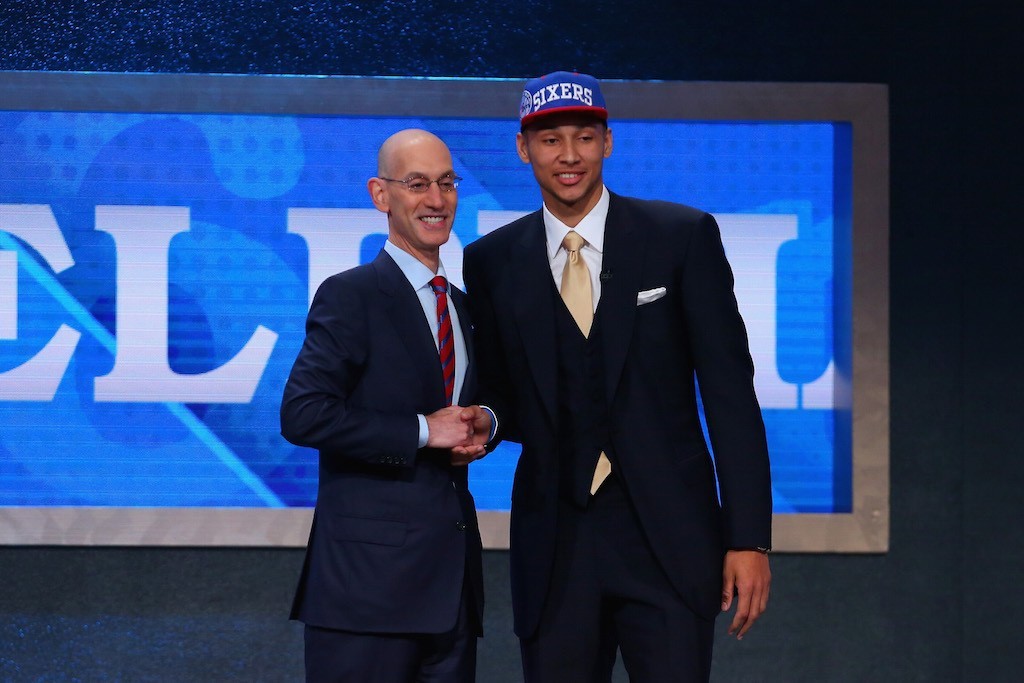 Odds: +150
After years of disappointment, the Philadelphia 76ers finally landed their man. And they should be extremely excited about what LSU's Ben Simmons brings to the table. Lackluster jumper aside, this Australian sensation is a point guard in a power forward's body.
Simmons' basketball IQ is off the charts, his court vision is second to none (check out these Summer League highlights), and he has the sort of handle that most people could only dream about. While his Tigers were nothing special last season, individually, Simmons dominated the competition, averaging 19.2 points, 11.8 rebounds, 4.8 assists, and 2 steals per game while being named a First-Team All-American.
Get hyped, Philadelphia, your franchise player — and the clear favorite to win NBA Rookie of the Year honors — is in the building.
Odds courtesy of Bovada via OddsShark.
Statistics courtesy of Sports-Reference and ESPN.