The Best College Baseball Programs in America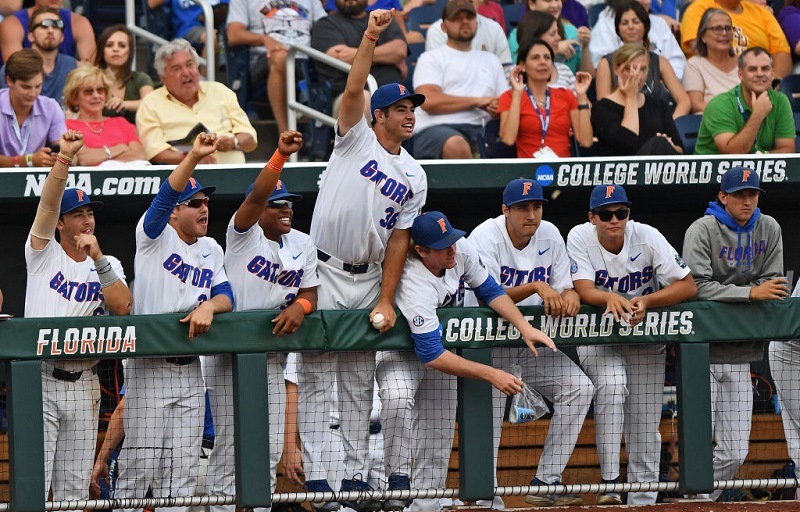 It takes more than a few national championships to make a great collegiate sports program. Over the course of attending a four-year university, MLB hopefuls might endure injuries (or perhaps a change of heart) while pursuing their dreams of playing pro baseball. When the journey ends, they want to make sure they got a great education while improving their skills around the diamond and on the mound.
Fortunately, high school students looking at prospective colleges have plenty of options when they want a great education and a shot at playing in the big leagues. Here are the 10 best college baseball programs in the country, ranked from least to most successful.
10. Rice University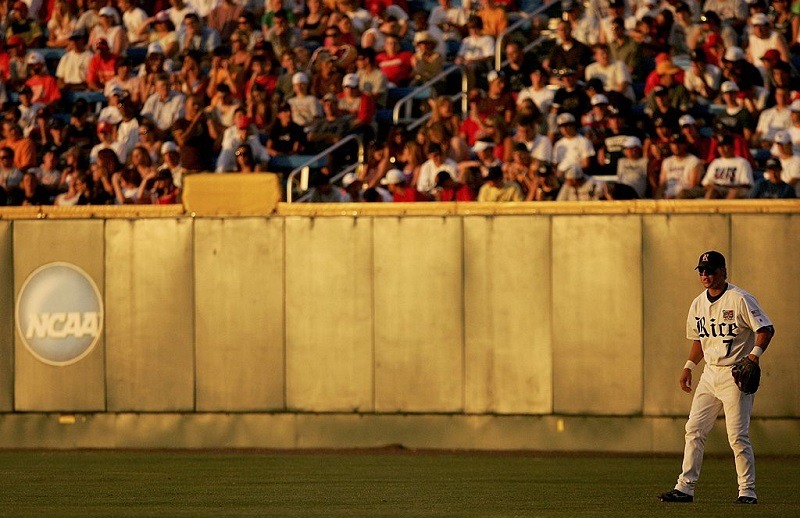 On the baseball side of things, Rice will not disappoint amateur players in the slightest. Under the direction of head coach Wayne Graham, the Owls have made 23 consecutive NCAA Tournament appearances, beginning with the 1995 season. This team's 2003 College World Series win was the school's first national title in any sport.
Academically, Rice is a highly respected school (especially in the sciences) that features an astounding 6:1 student-teacher ratio while boasting a 78% full-time teacher rate, per College Factual.
9. Tulane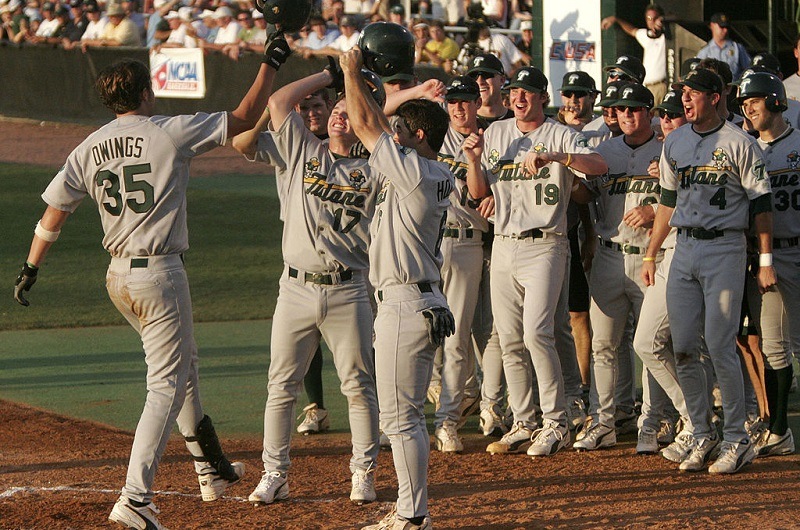 While Tulane might not be the big fish (alligator?) in Louisiana, the school consistently fields a terrific baseball team. As recently as 2016, the Green Wave (41-21) finished in the NCAA Division 1's top 25 teams. Meanwhile, the school has produced 29 Major League players over the years.
Academically, students get access to the school's solid (9:1) student-teacher ratio and overall top-40 rank from U.S. News & World Report. Between the baseball team, education, and cultural treasures of New Orleans, students can have it all at Tulane.
8. University of Florida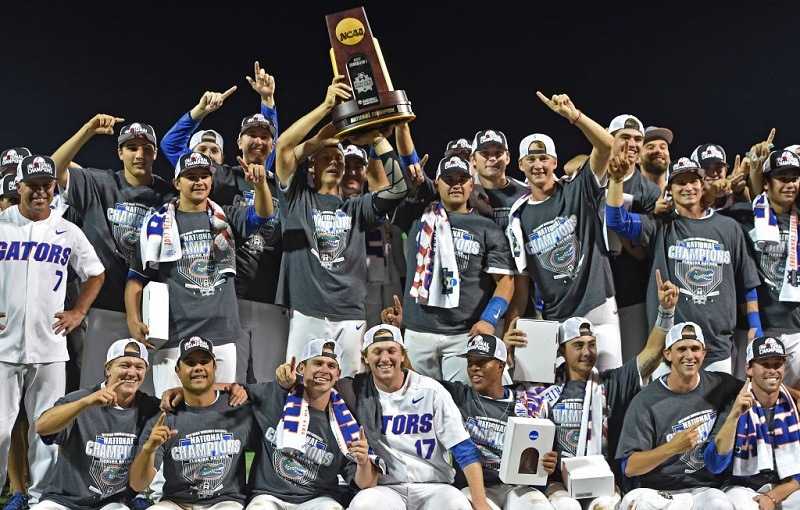 Until the 2018 tournament takes place, the University of Florida Gators will be the champions. The surprise winner of the College World Series took home its first title in 2017. However, the school has made 10 straight NCAA tourney appearances and lost the Series twice (most recently in 2011).
On the academic front, students have access to one of the best colleges for the money and most likely the top college in the state. More than two thirds of Florida students graduate on time.
7. University of Illinois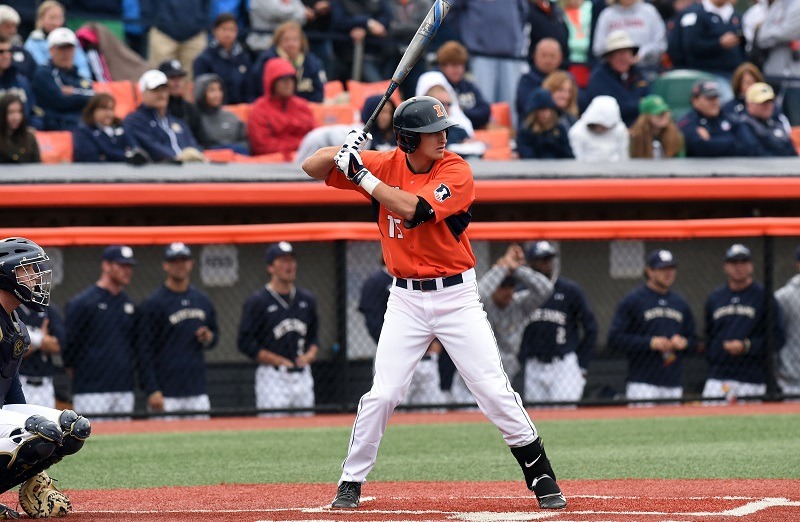 University of Illinois at Urbana–Champaign baseball has been a force in the Big Ten Conference for decades. The Fighting Illini have four conference championships, 11 NCAA Tournament appearances, and dozens of regular-season titles.
Scholastically, Illinois is a top school in the state with a 69% on-time graduation rate. Students who come to play baseball have a great chance of graduating with a degree at an affordable price. The one drawback is the higher (19:1) student-faculty ratio.
6. University of Texas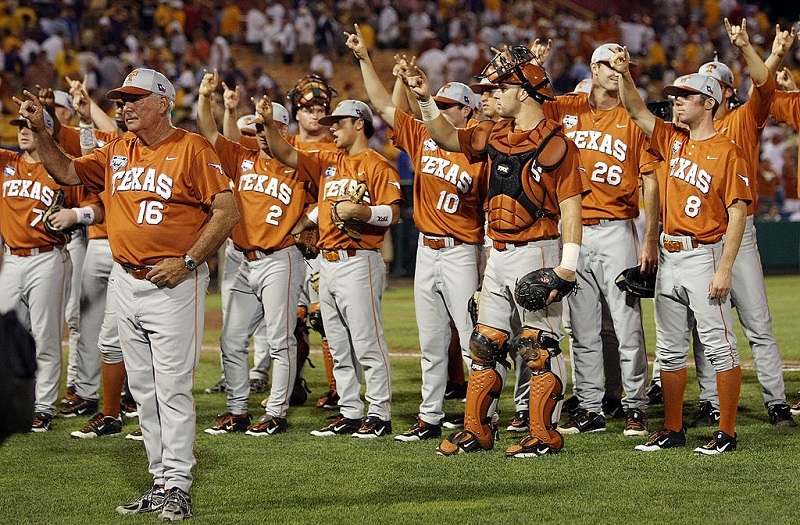 A six-time College World Series champion, the University of Texas baseball program is among the most successful around. Roger Clemens, Huston Street, and Spike Owen are a few Major Leaguers who attended over the years, and the 2005 club was its last championship squad.
As a school, University of Texas–Austin ranked No. 4 among colleges in the state. Its sports programs had a strong record of moving players toward degrees as well. Overall, Texas ranked ninth among 284 teams for student athletes.
5. UCLA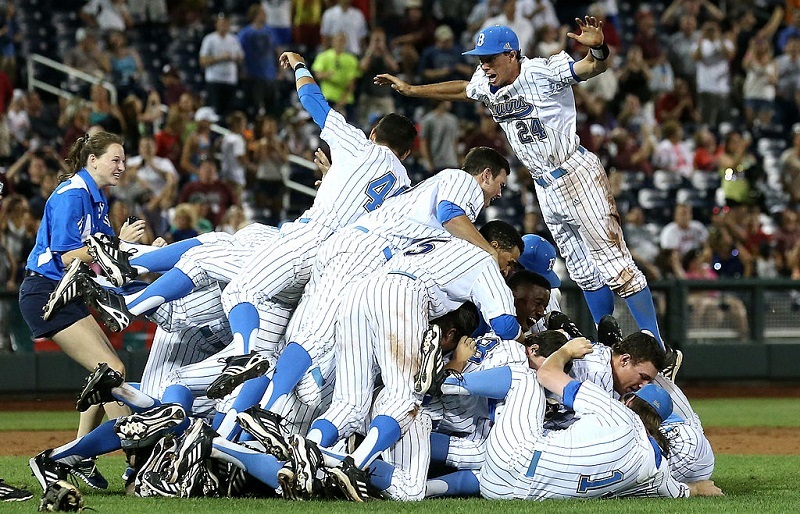 While the UCLA baseball team goes back many decades, the Bruins began to dominate in the 21st century. Since 2010, the UCLA Bruins appeared in two College World Series, winning the title in 2013. Chris Chambliss, Troy Glaus, and Trevor Bauer went to the big leagues from here.
On the academic side, UCLA ranks high in graduation rates, freshmen retention, and student-athlete services. In a state known for its strong schools, college baseball players have access to one of the top 10 in California.
4. Vanderbilt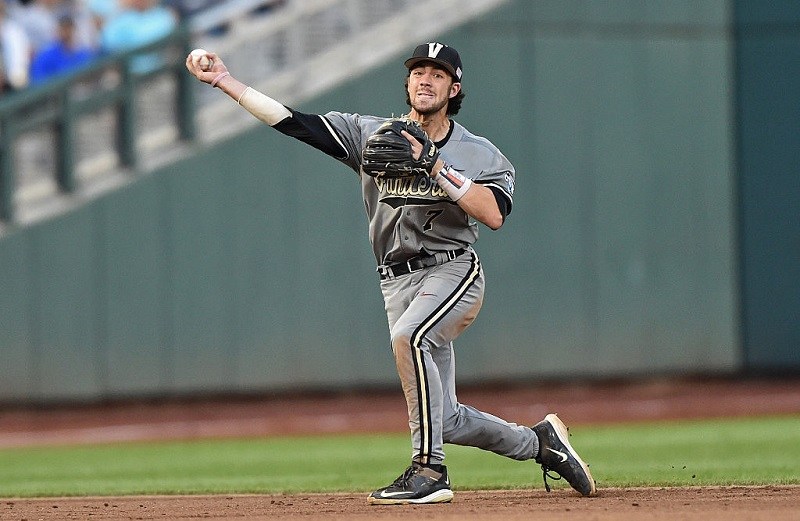 If you are talking about pitching in 2017, you have to discuss Vanderbilt graduates. Sonny Gray and David Price both launched their successful MLB careers here, and the team is a perennial NCAA Tournament team. In 2014, the Commodore club led by Dansby Swanson won the school's first national championship.
In terms of scholarship, student athletes can't ask for much more than Vanderbilt offers. The Nashville-based university ranks No. 1 in Tennessee and features an 8:1 student-faculty ratio.
3. University of Miami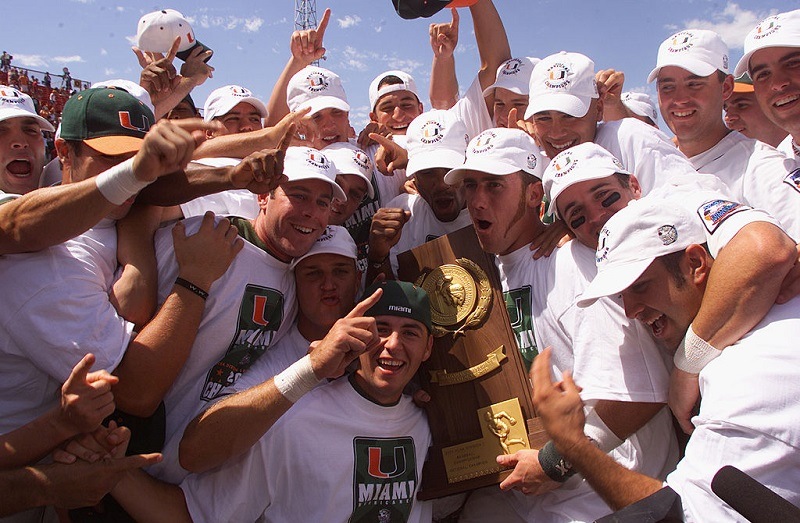 With dozens of NCAA Tournament appearances and four titles under its belt, the University of Miami is without question a heavyweight on the diamond. Hurricanes teams made back-to-back College World Series appearances in 2015–16 and went 32-27 in 2017. Among alumni in the Majors, Ryan Braun and Yasmani Grandal carry the most name recognition.
In the classroom, Miami ranks No. 3 for student athletes and 44th overall by U.S News & World Report.
2. University of Southern California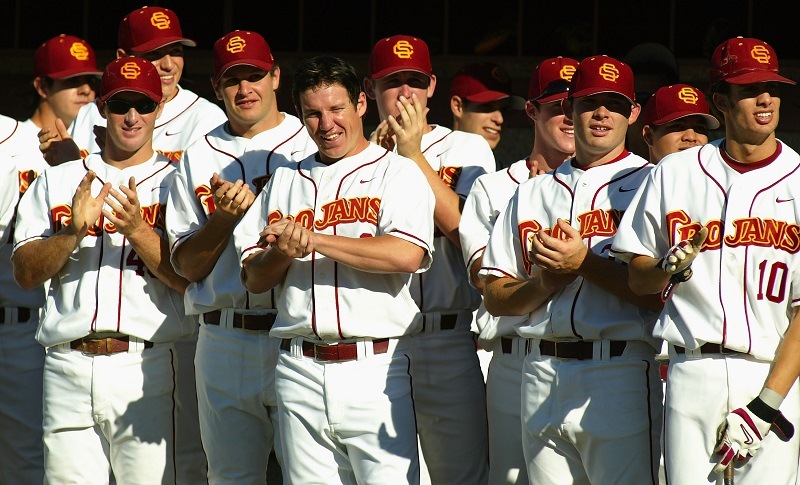 In terms of dominance on the baseball field, the University of Southern California has few equals. In fact, the Trojans' 12 national titles over the years give them the most among any Division 1 team. Through the 2017 season, USC carried a .637 winning percentage in over 4,300 games.
Academics remain a draw for ballplayers here as well, and its 9:1 student-faculty ratio speaks for itself. Overall, USC ranked 23rd among all U.S. colleges and sixth in California. No wonder Mark McGwire, Mark Pryor, and Ian Kennedy went here.
1. Louisiana State University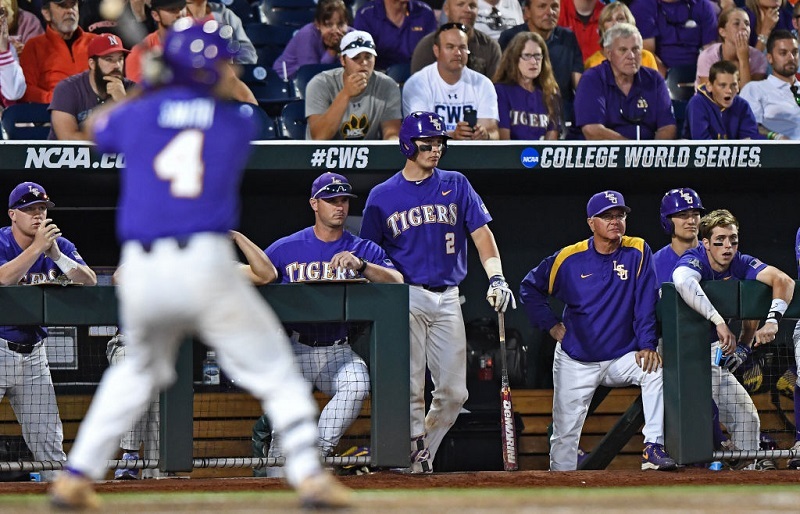 With six national championships and dozens of College World Series appearances, LSU fields a title contender nearly every season. In 2017, the Tigers fell just short in the final series to Florida, but no one doubts a team with 15 tournament appearances this century. Among the 57 MLB alumni to hail from LSU, players like Aaron Nola, Alex Bregman, and Kevin Gausman top the current crop.
Ballplayers do not have any letdown in the classroom. LSU ranked No. 2 among 286 schools for student athletes. It's the obvious call for Louisiana residents looking for a great value in one of the best baseball schools around.
Sources: U.S. News & World Report, Baseball America