The 15 Best College Basketball Schools in the Country
Cinderella stories, Sweet 16s, and swarms of bracket-busting upsets. There is an undeniable amount of surprise and excitement that surrounds the NCAA men's basketball tournament every year. Of course, certain schools survive March Madness more often than others.
To bring you the most comprehensive list of top–tier basketball programs, we analyzed programs that have the most tournament bids, have made the most Final Four appearances, and are top grossing (Not to mention having the most consecutive success). Here are the 15 best college basketball schools across the country.
15. Villanova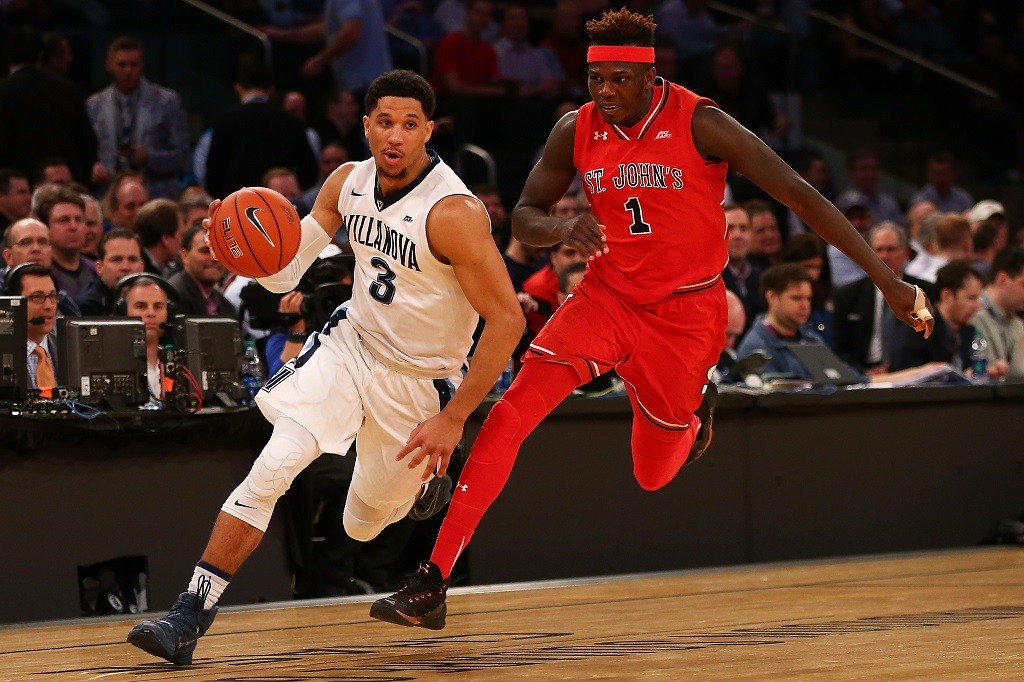 Naturally, last year's tournament champion was expected to put up a fight this March. But Villanova also has a rich history of tournament participation with 35 bids under their belt, tied for seventh-most in history. Their success in the NCAA tournament last year gives them more swag this time around, as they grind through the rest of the Big East competition. It's no wonder the AP likes their chances going into the 2017 NCAA festivities — and then broke everyone's brackets with a shocking loss to the Wisconsin Badgers.
14. University of Wisconsin, Madison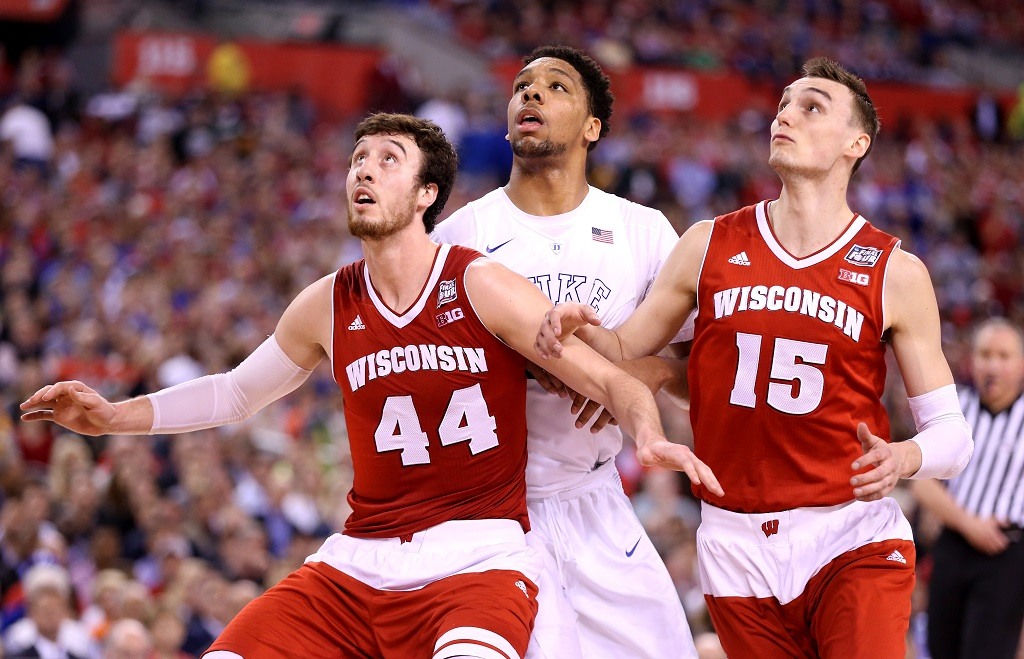 Even with the departure of Sam Dekker and Frank Kaminsky, and a tournament final loss to Duke two years back, the Badgers continue to put a strong product on the court. Whiskey is also one of the top valued teams in the NCAA, rounding out the top ten at a whopping $17.2 million.
13. Oregon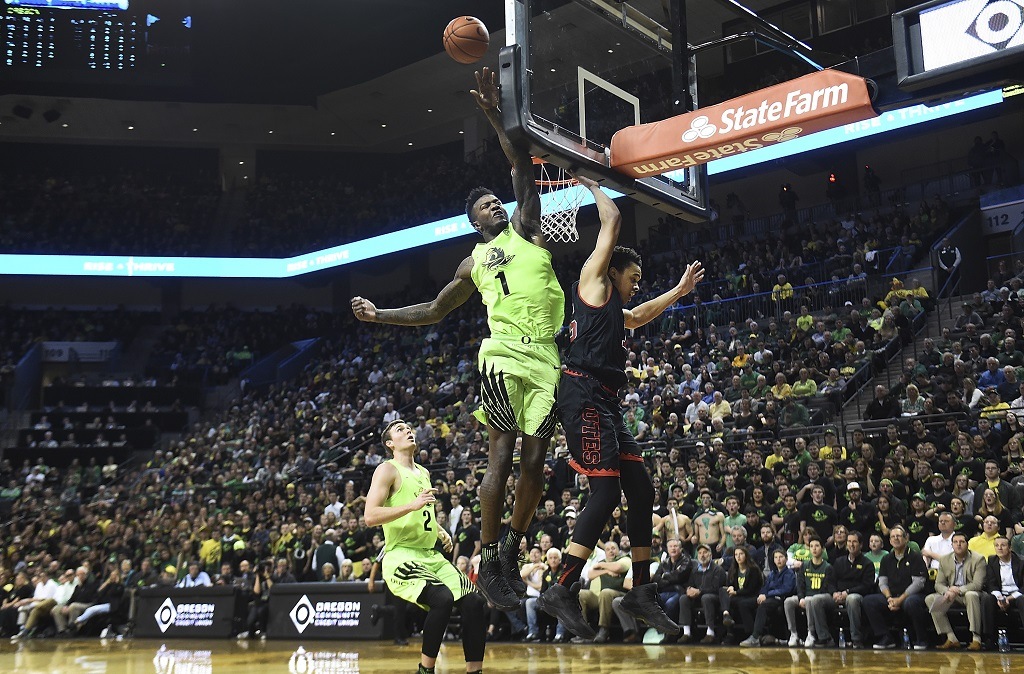 The Ducks are a kind of up-and-comer in the hoops world, and not just because they dress in highlighter yellow, which makes them impossible not to watch. The school known over the last several years for its football teams has an ever-evolving hoops squad that has made a lot of racket in the Pac-12 by adjusting to adversity as games progress. With a solid record this past season (27-4) and convincing play in the current conference tournament in Las Vegas, it makes sense that the AP has them ranked so high in their bracket projections.
12. Gonzaga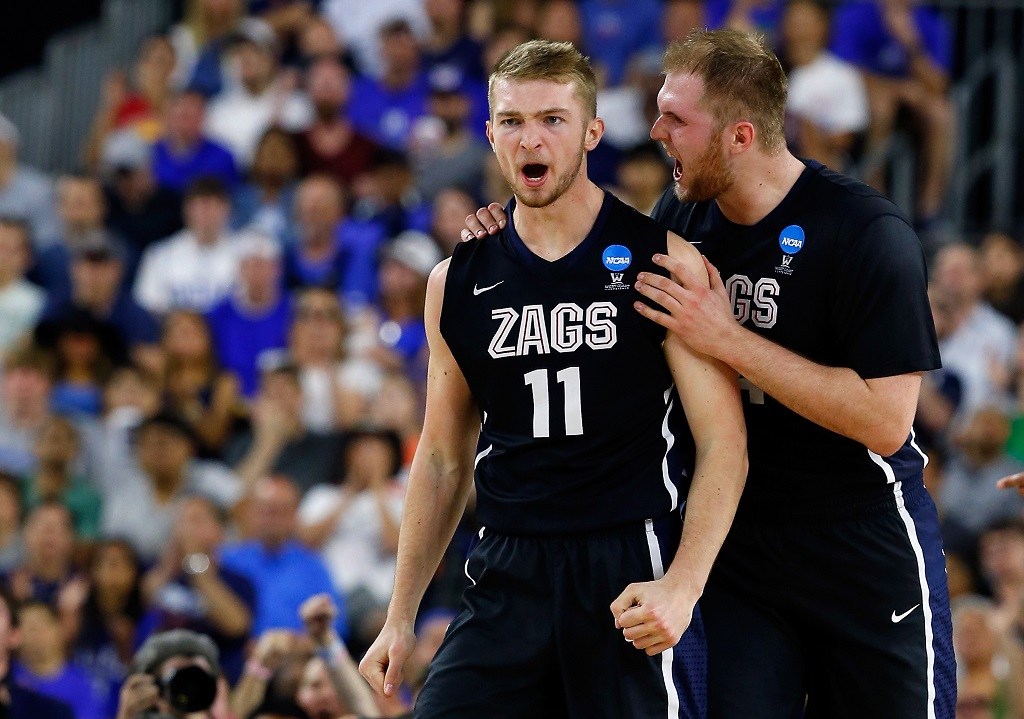 Spokane, Washington's finest are still sort of the new kid on the block, becoming a competitive threat on the NCAA tourney scene within the last couple of years. However, the Bulldogs have been WCC titans for some time, having won over 10 conference tournaments dating back to the mid-'90s. And since their Elite Eight bid in 2015, they have been a fore to be reckoned with in the month of March. Reigning head coach Mark Few and the Zags are considered a title contender for the 2017 tournament. After concluding a heavily-debated and down-to-the-wire win over favored Northwestern, there's no telling how far they might go.
11. Syracuse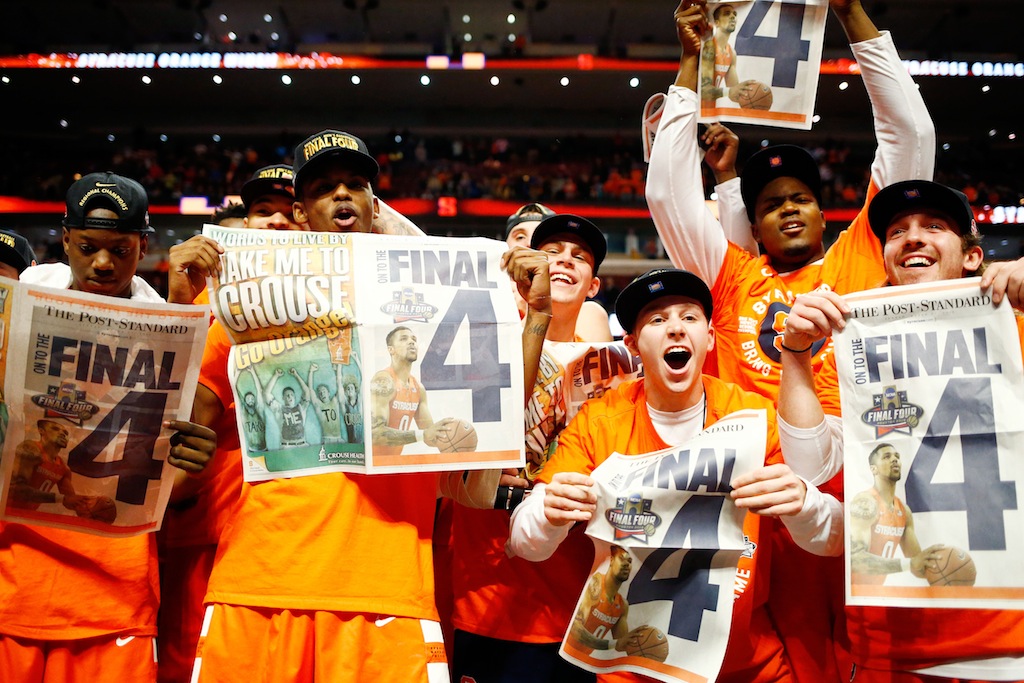 It's easy to forget with that self-imposed postseason ban back in 2015. And considering the fact they quickly fell out of bracket projections following a conference loss to Miami before failing to make the NCAA tournament all together. But the Orange are March Madness regulars, having made 34 tournament bids and having a lone championship under their belt.
According to Sports Reference, head coach Jim Boeheim and Syracuse have reached the 20-win mark 34 times through 36 of his seasons in charge. Unfortunately, Boeheim's recent antics have cast a bit of a shadow. But it is unlikely that the tam will be down and out for long.
10. Michigan State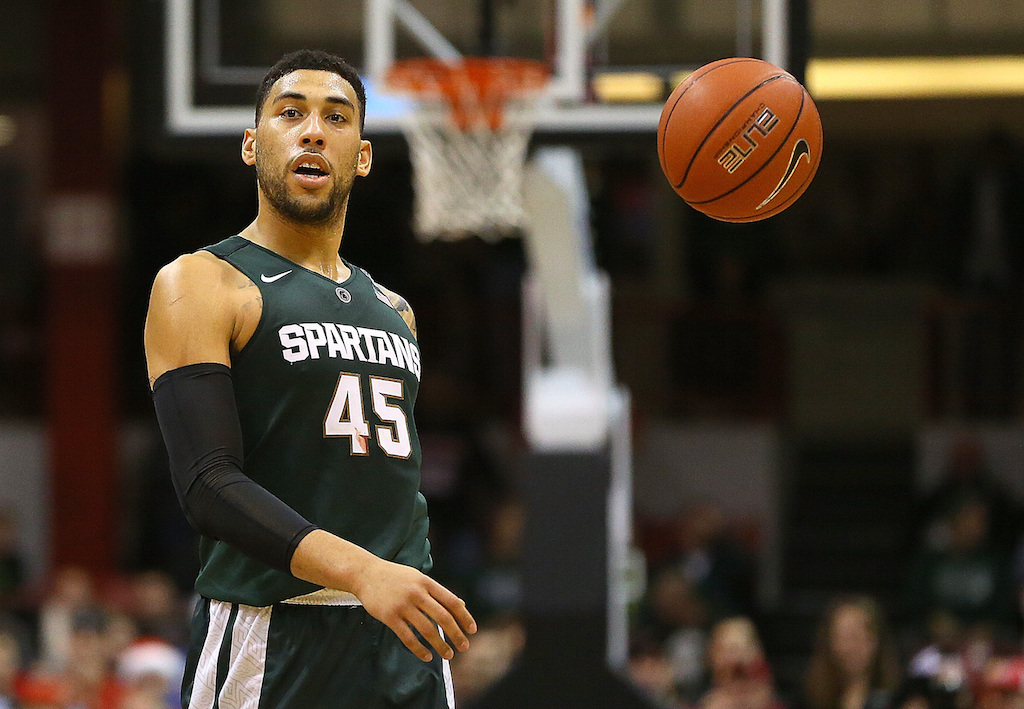 Coach Tom Izzo, one of the Big Ten's best, has built a winning program since arriving in East Lansing in 1995. The Spartans have a NCAA tournament streak spanning nearly two decades and won their second championship in 2000. Every year it seems like Michigan State climbs the NCAA's ranks as the season progresses, and that's the result of Izzo's coaching ability and players wanting to play for him. It doesn't hurt the Breslin Center is one of college basketball's loudest venues, either.
9. UCLA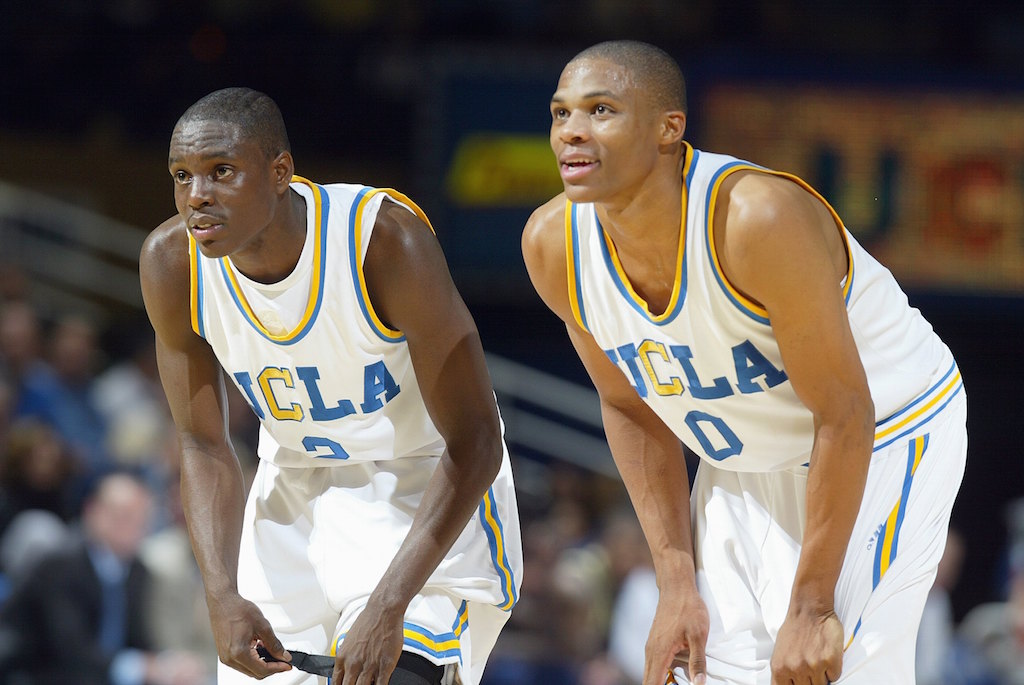 For starters, you can't talk about this Pac-12 program without discussing Hall of Fame coach John Wooden. Wooden turned the Bruins into a college basketball dynasty second to none, winning 10 national championships in a 12-year stretch between 1963 and 1975. Four times he recorded undefeated seasons — this has also never been matched.
While the Bruins haven't had the same consistency or success since Wooden's retirement, they have continued to churn out NBA talent like NBA All-Stars Kevin Love, Russell Westbrook. They made NCAA tournament headlines in 2015 when a missed goaltending call gave the Bruins the late win over SMU.
8. Indiana
Hoosier basketball is the end-all, be-all of the state of Indiana, and it has been for a long time. Which is beyond understandable, given their 39 tournament bids and eight Final Four appearances. Granted, Indiana took a nose dive following the 2000 season, when legendary coach Bobby Knight left under turmoil. (In his 30 years at the helm, Knight led the Hoosiers to an impressive three national championships.) Tom Crean took over in 2008 however, and brought the Hoosiers back to relevancy in the Big Ten.
7. Arizona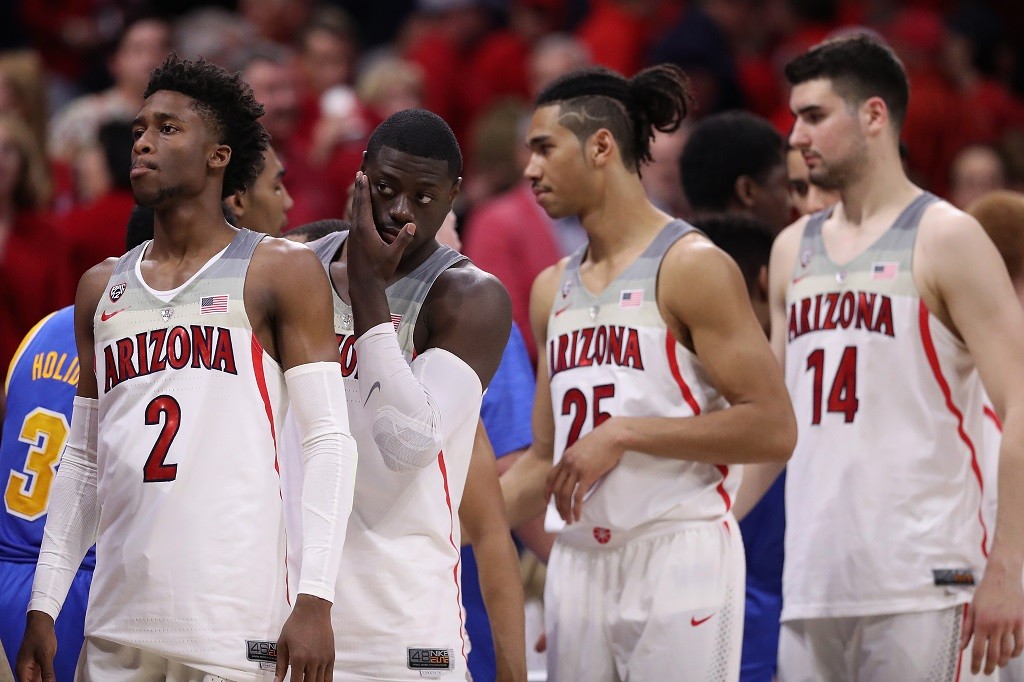 Look at the Pac-12's recent history, and the Arizona Wildcats' prowess is a main fixture. The program has churned out some well-known talent like Sean Elliott and Damon Stoudamire (who is ranked third all-time at UA for assists and three-point shots). Granted, Arizona's 2016-17 campaign was a bit rocky, with their four losses coming at the hands of stiff competition—Oregon, Butler, UCLA, and Gonzaga—but appear to be treating those losses more like stepping stones than failures. They currently sit with the AP's top ten poll.
6. UConn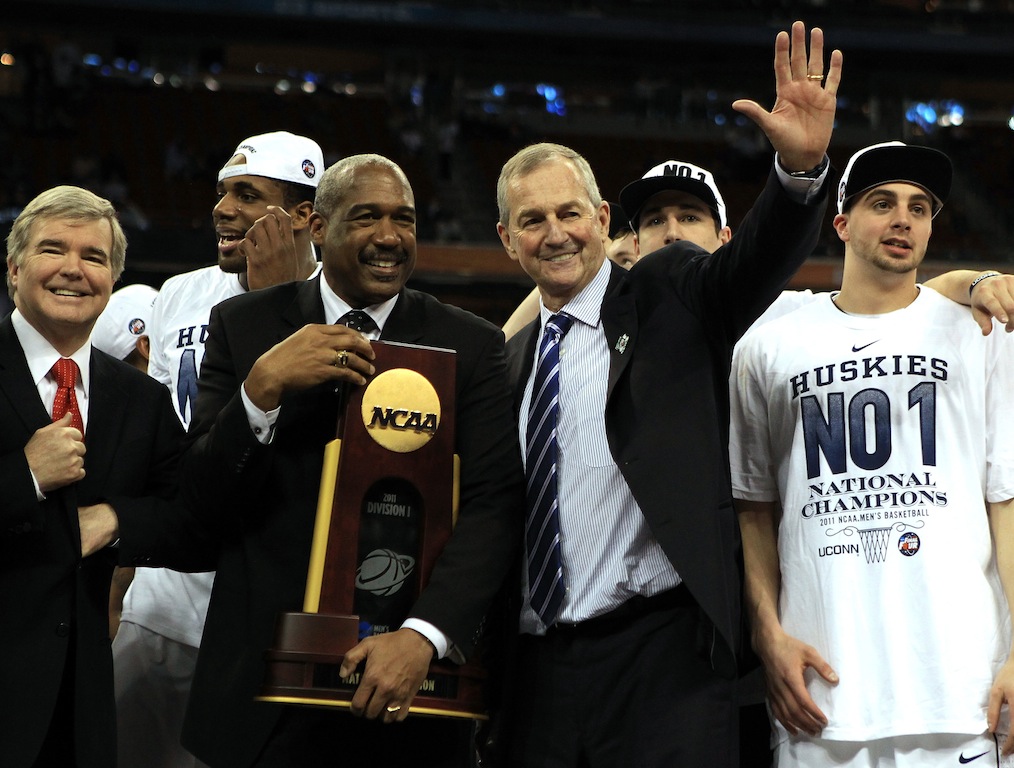 With four national championships over the last two decades, (1999, 2004, 2011, and 2014) the Huskies are as relevant a team as they come. Whether it was coaching the likes of Ray Allen, Richard Hamilton, or Kemba Walker, former head coach Jim Calhoun used recruiting and good coaching to bolster the UConn program. They also have fan base that rivals many other in intensity — just look at their celebration following the 2011 national championship game.
5. Louisville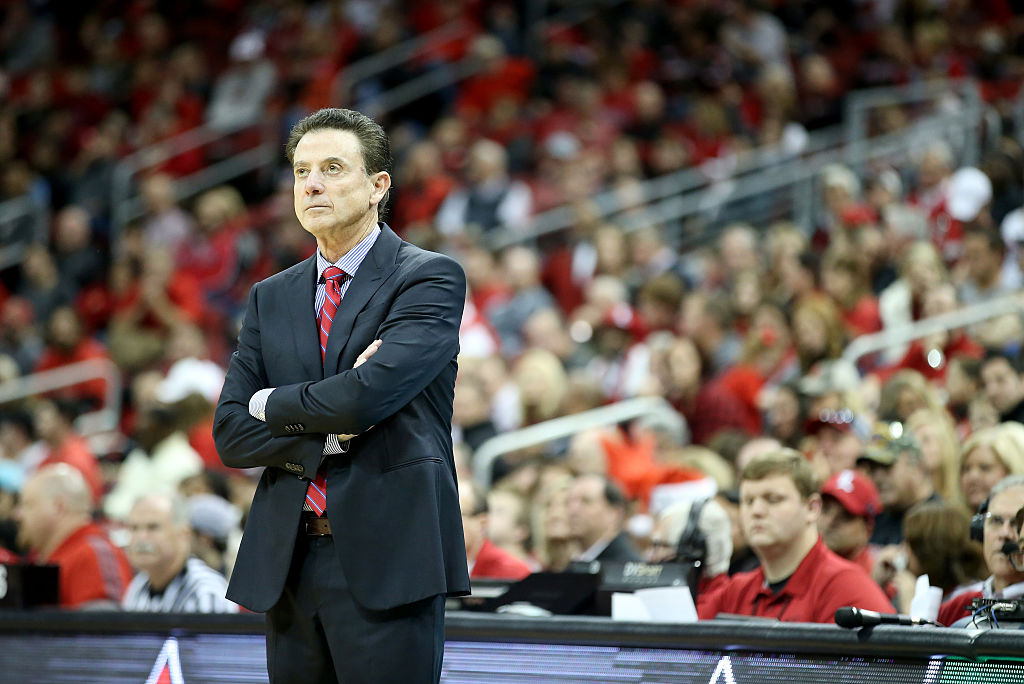 The Cardinals won a national championship in 2013, ending a 26-year championship drought. Although, Louisville emerged as a threat before that, when current coach Rick Pitino took over in 2001 after a short NBA coaching stint. (Which of course caused quite a stir in a predominantly basketball state, since Pitino had previously coached at Kentucky.)
Though Pitino-led Louisville have only one championship and three Final Four appearances, they boast 10 Final Four appearances over their 41 tournament bids. They are also the highest valued team at $36.1 million.
4. Kansas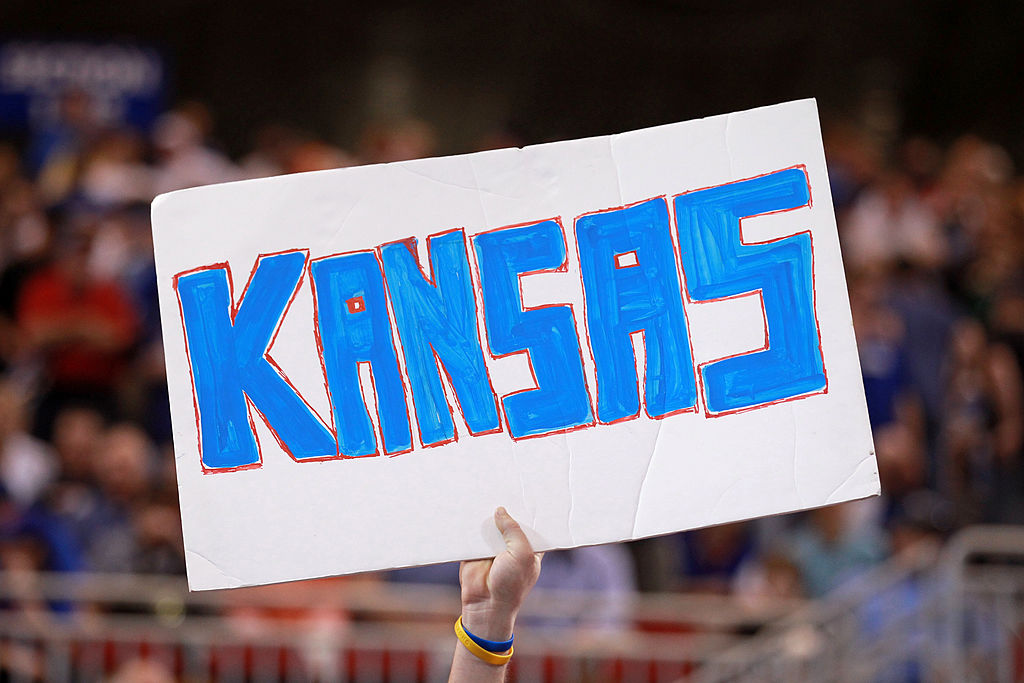 Kansas has dominated the Big 12 for too many years to count. Head coach Bill Self has not once failed to take his team to the tournament, while also winning one of the team's three championships in 2008. But the Jayhawks' history goes a little deeper than the past few decades.
Kansas's first coach, in 1898, just happened to be the founding father of the game of basketball: Dr. James Naismith. While Naismith wasn't very successful as a coach, he kick-started the sport we know and love today. It doesn't hurt that Kansas has also been a very successful program, making 45 total tournament appearances and 14 Final Four appearances.
3. UNC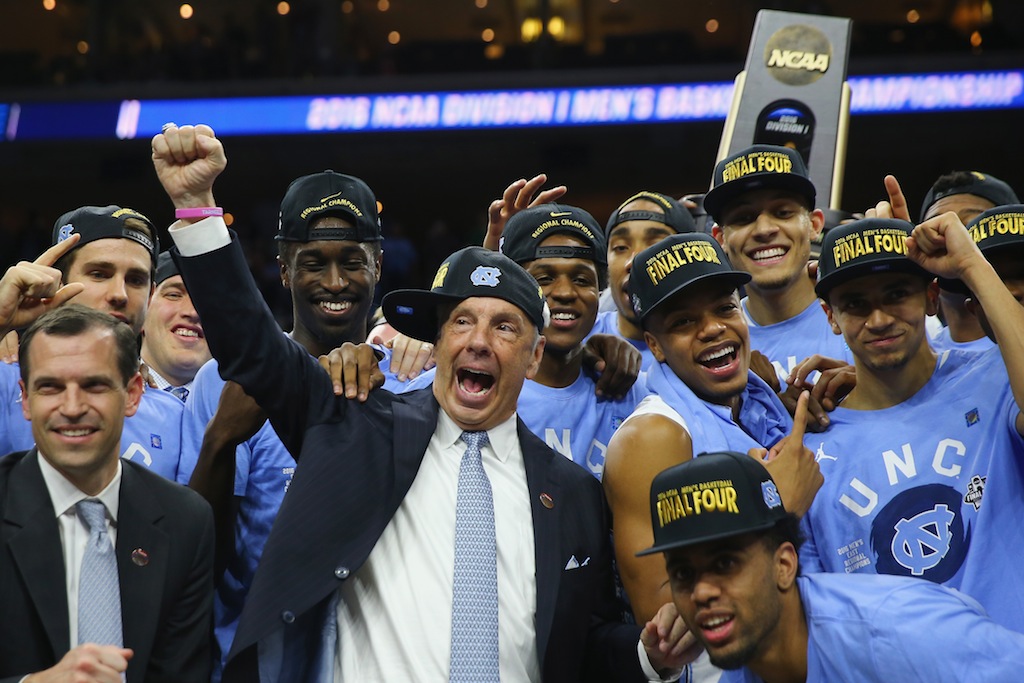 It's hard to know where to start when describing the history and success that the Tar Heels have. You could start with the multiple championships under Hall of Fame coach Roy Williams, with the most recent coming in 2009. Or you could talk about the legends that have graced their court, like coach Dean Smith and Mr. Basketball himself, Michael Jordan. Or perhaps it is their 18 Final Four appearances that catches the attention.
And let's not forget that their fan base at Chapel Hill is as devoted as any. As long as Williams keeps a solid track record for churning out winning teams, nothing will change anytime soon for the boys in Carolina blue.
2. Kentucky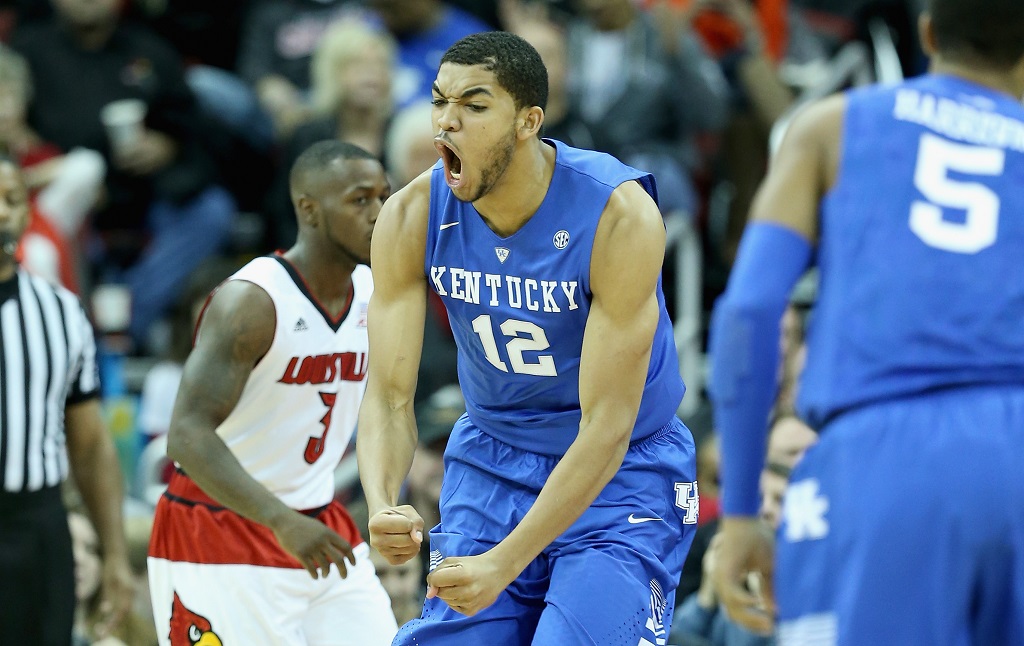 The Wildcats have one of the most storied programs in the history of the NCAA, and have all the accolades and stats to back it up. They've won eight titles, have appeared in the NCAA tournament all but twice since 1992, Kentucky also tops the list of most valued programs at $36.1 million. (Which is probably helped by the fact that they have the biggest college basketball venue – Rupp Arena — of its kind.)
Kentucky has built up its current powerhouse identity thanks to John Calipari. The electric head coach has worked with some of the best recruiting classes in his eight years at the helm of this Kentucky program. Not only has the one-and-done culture changed the face of college basketball, but the program has also churned out more draftees than any other NCAA D1 hoops program.
1. Duke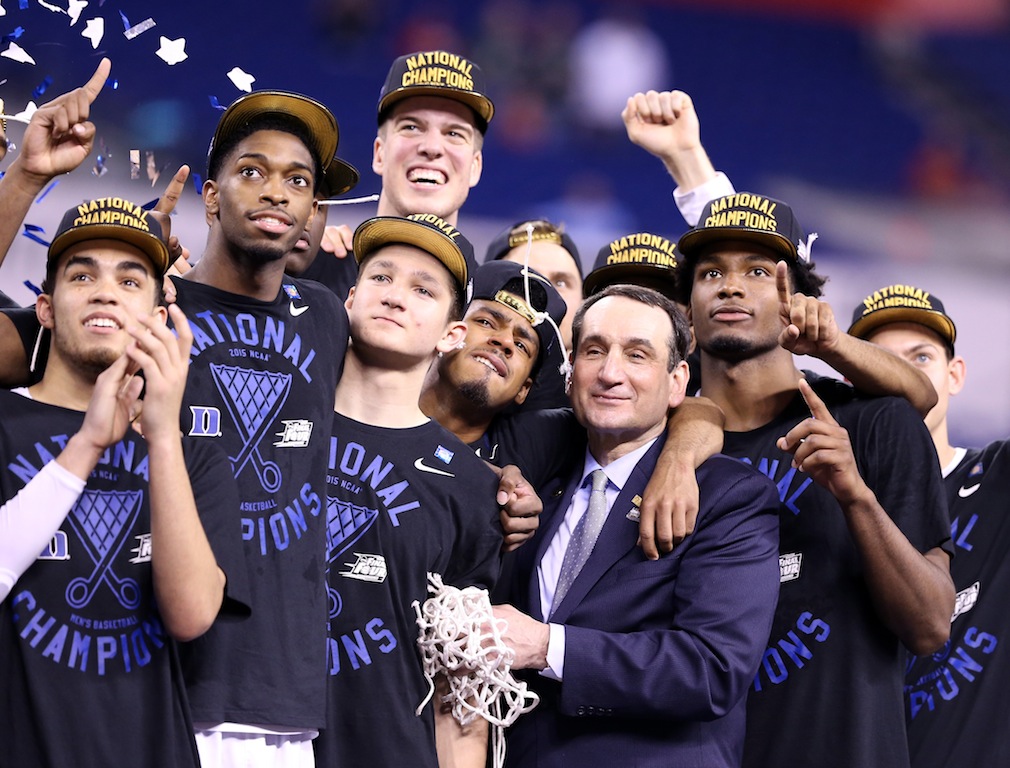 Sure, Duke wasn't a powerhouse before Mike Krzyzewski arrived in Durham to take over the Blue Devils in 1980. But it has been ever since. More than a few former and current National Basketball Association players have played for Coach K — Grant Hill, Christian Laettner, and Shane Battier, to name a few — and prospered under his tutelage. The Blue Devils last missed the NCAA tournament in 1995, which says enough about their dominance these past few decades.
Krzyzewski  became the winningest coach in the history of men's NCAA basketball in 2011 and has single-handedly made Duke one of the best teams every year. Whether it's the five championships he has coached the Blue Devils to (1991, 1992, 2001, 2010 and 2015) or Coach K's ridiculous 12 Final Four appearances, he has become to college basketball what Bear Bryant was to college football.
Statistics courtesy of ESPN.
Michael Laurila also contributed to this piece.