The 10 Best Dallas Cowboys Players of All Time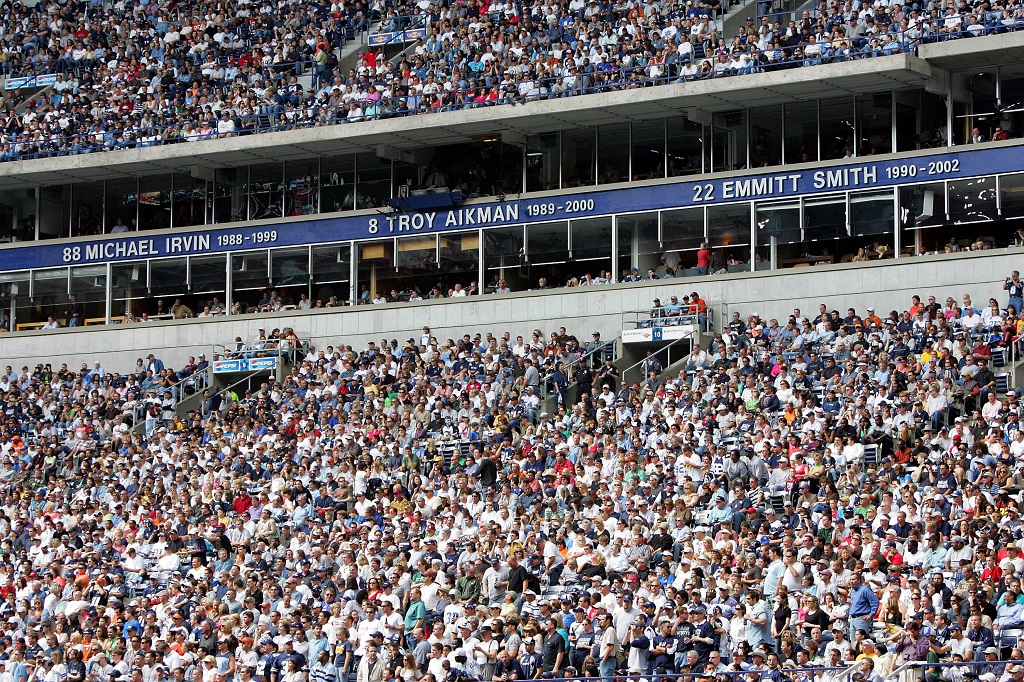 The Dallas Cowboys, nicknamed "America's Team," may be the most popular NFL franchise in the world. They have made 30 playoff appearances, won eight NFC titles and been Super Bowl champions five times. Founded in 1960, the Cowboys have had 11 players inducted into the Pro Football Hall of Fame.
In 2014, former legendary Cowboys quarterback Tony Romo suggested that his long-time favorite target, tight end Jason Witten, might be the "best Dallas Cowboy of all time." People have hotly debated this statement ever since. It got us thinking: Does Witten even crack the top 10 best Dallas Cowboys players of all time?
To make a top 10 greatest Dallas Cowboys of all time list, you already have to leave off at least one Pro Football Hall of Fame inductee. When you throw Witten and other current players into the mix, things get more convoluted. In compiling this list, we considered statistics, All-Pro selections, team success, and longevity (sorry, Deion Sanders). Here is a look at the top 10 best Dallas Cowboys players ever.
10. Jason Witten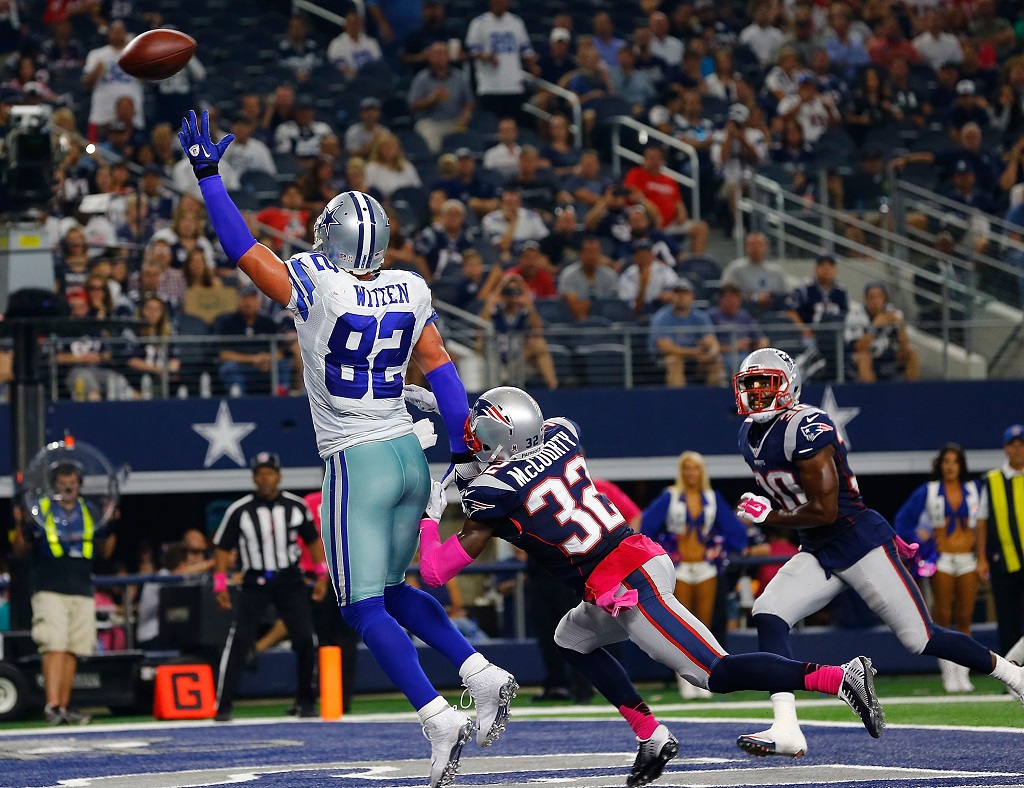 This spot came down to Witten and DeMarcus Ware. Had Ware finished his career with the Cowboys, he may have received the nod here. But you simply cannot ignore Witten's statistics (1,020 receptions, 11,215 yards, 60 touchdown catches), longevity (13 seasons) with the franchise, and overall consistency throughout his career. Witten remains one of the premier tight ends in today's game, and unlike some of the other elite tight ends in the NFL today, he takes great pride in his blocking ability.
9. Tony Dorsett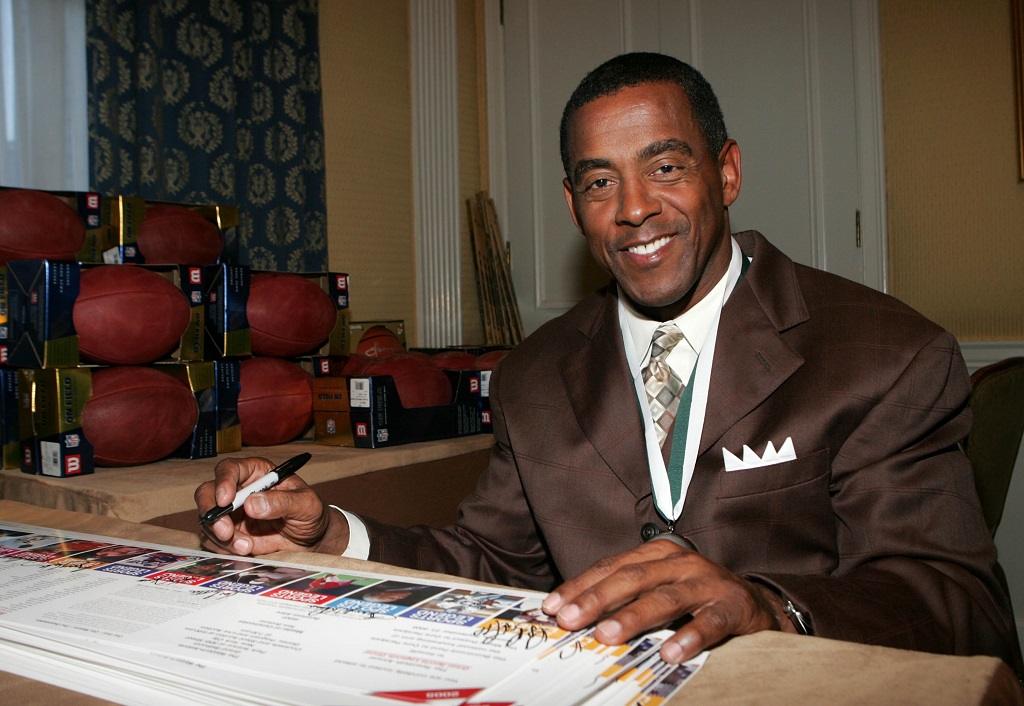 The Cowboys selected Dorsett with the second overall pick in the 1977 NFL Draft and proved to be a great selection. Dorsett played 11 years in Dallas (and one season in Denver), rushing for a total of 12,739 yards and 72 touchdowns, and catching 382 passes for 3,432 yards and 13 touchdowns for his career. He was inducted into the Pro Football Hall of Fame, selected to four Pro Bowls and three All-Pro teams, won the 1977 Offensive Rookie of the Year award and helped lead the Cowboys to a Super Bowl victory in Super Bowl XII.
8. Michael Irvin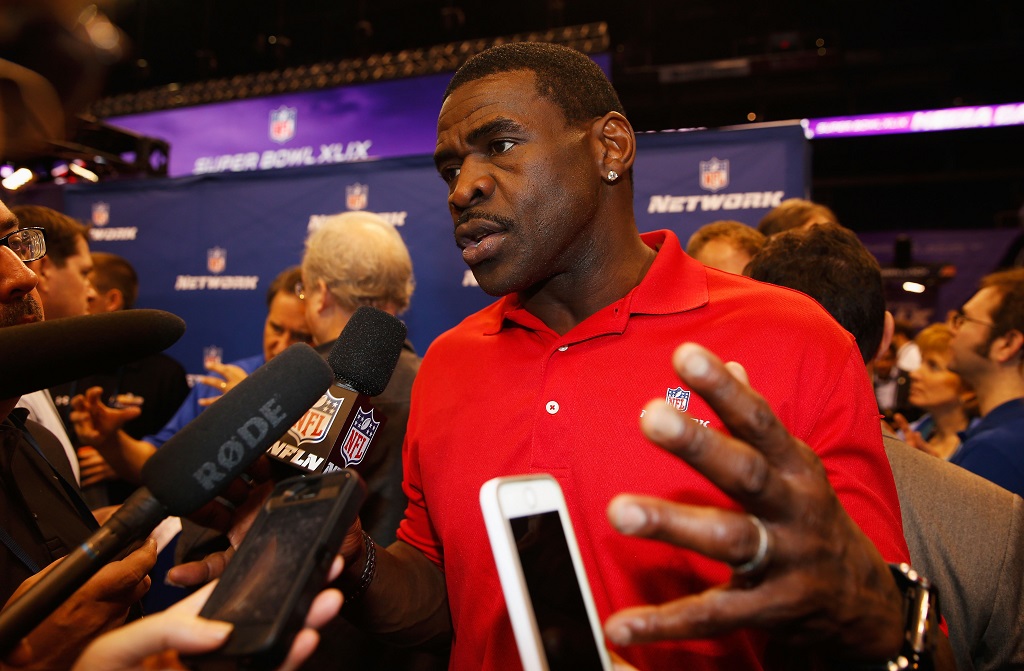 Irvin earned his nickname the "Playmaker" for good reason during his 12 seasons as a Cowboy. During the Cowboys' dominant run of the 1990s, Irvin was arguably the best wide receiver in pro football. During that time, the Cowboys won three Super Bowl titles and Irvin racked up three All-Pro selections while catching 750 passes for 11,904 yards and 65 touchdowns. The "Playmaker" is also a member of the Pro Football Hall of Fame.
7. Troy Aikman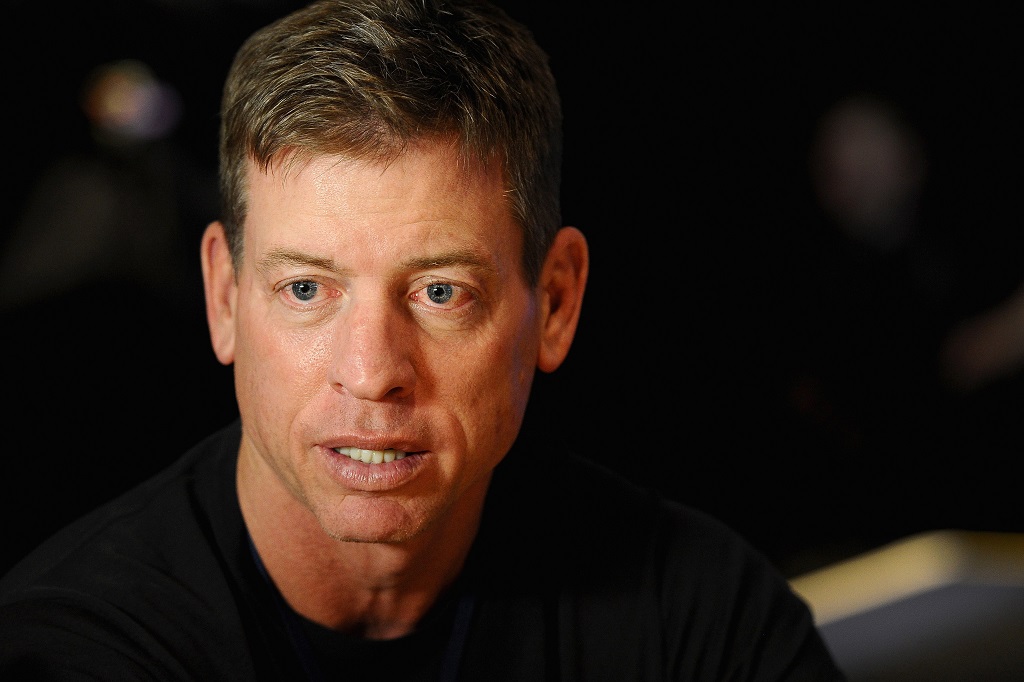 Aikman's statistics do not justify his place on this list, but his contributions and role in possibly the most dominant dynasty of the last 25 years certainly do. The number one overall selection in the 1989 NFL Draft played 12 seasons for the Cowboys and retired as the franchise leader in passing yardage with 32,942 yards. More importantly, Aikman quarterbacked the Cowboys to three Super Bowl championships earning six Pro Bowl Selections and 1993 All-Pro honors along the way. In 2006, Aikman entered the Pro Football Hall of Fame.
6. Larry Allen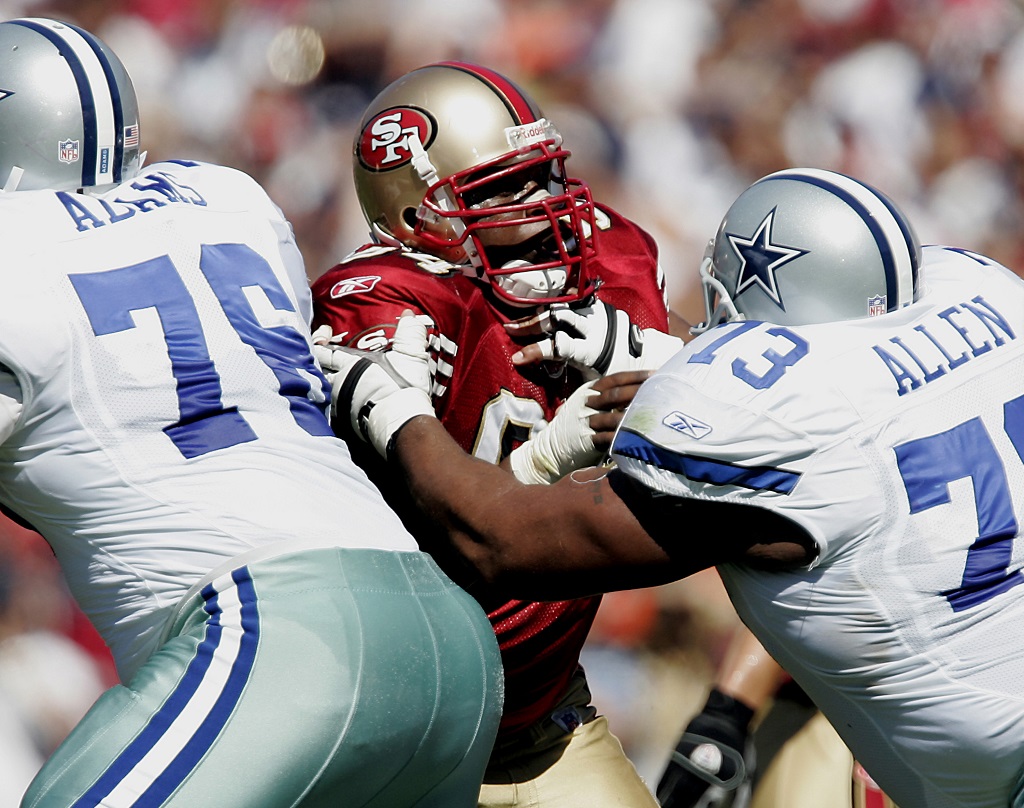 Allen is among the best interior offensive linemen to ever play the game of football. He opened holes for the running back with the most rushing yards in NFL history and protected a Hall of Fame quarterback. The 2013 Hall of Fame inductee participated in the Cowboys' Super Bowl XXX winning team and joined 11 Pro Bowls and seven All-Pro teams.
5. Mel Renfro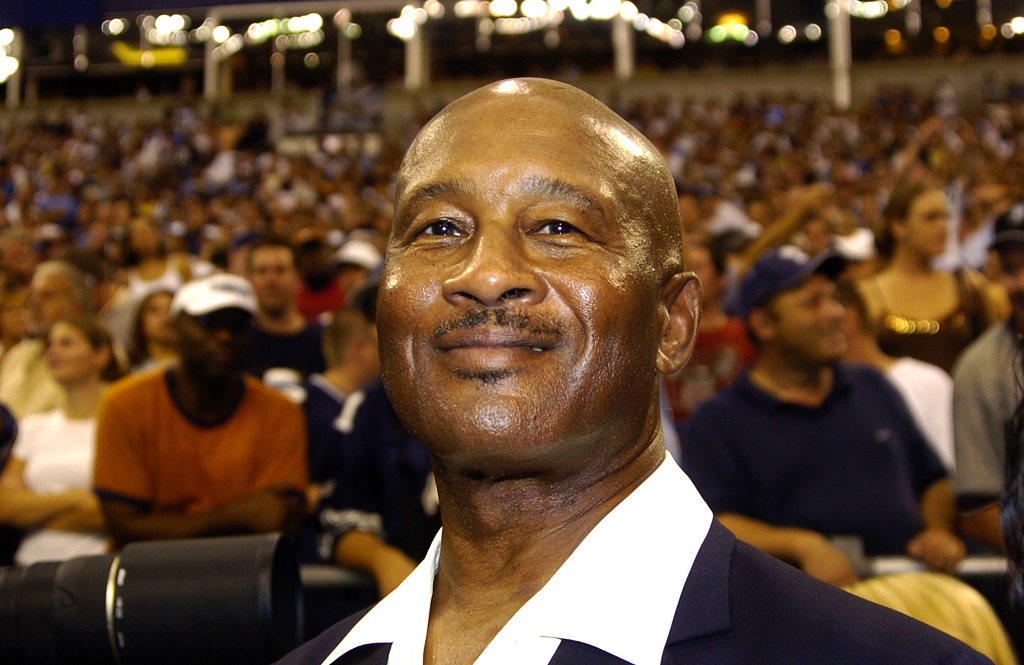 Renfro was a highly decorated offensive player in college. Then Cowboys' coach Tom Landry saw something in him and surprisingly moved him to the defensive side of the ball. The move paid off big time. Renfro helped the Cowboys win two Super Bowl titles; he participated in 10 Pro Bowls and five All-Pro teams; and he entered the Pro Football Hall of Fame in 1996.
4. Randy White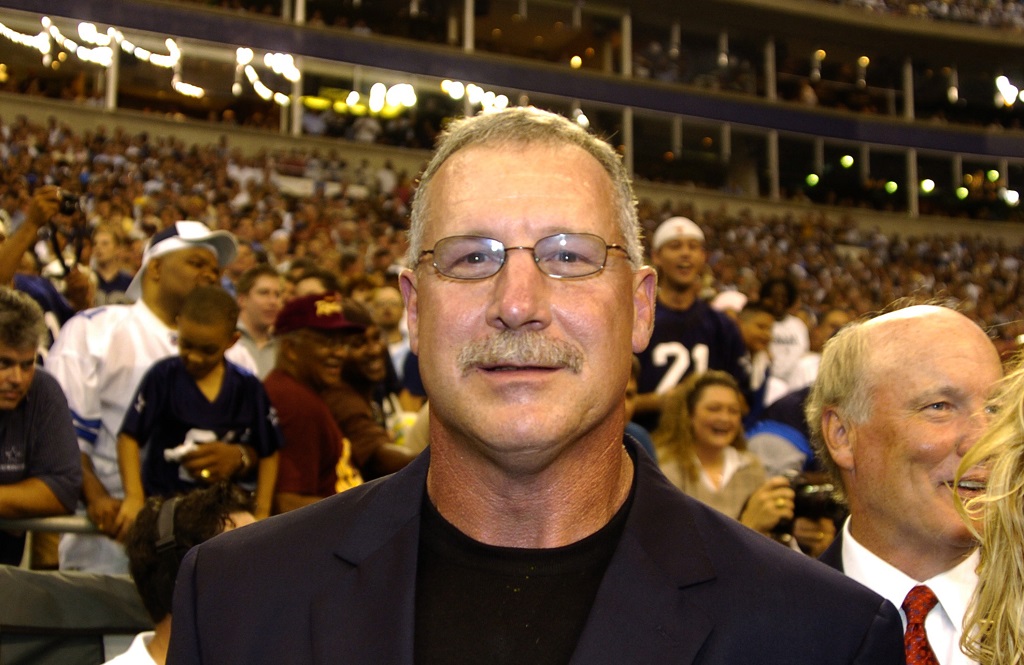 White was a dominating defensive force for the Cowboys during his 14 years in Dallas. Originally drafted as a linebacker, White moved to defensive tackle after his first two seasons and developed into the Hall of Fame player everyone now remembers. The "Manster," as teammates knew him, totaled 52.5 sacks in his career to go with nine Pro Bowl selections and nine first-team All-Pro selections. He helped the Cowboys win Super Bowl XII where he received Co-Super Bowl MVP honors.
3. Bob Lilly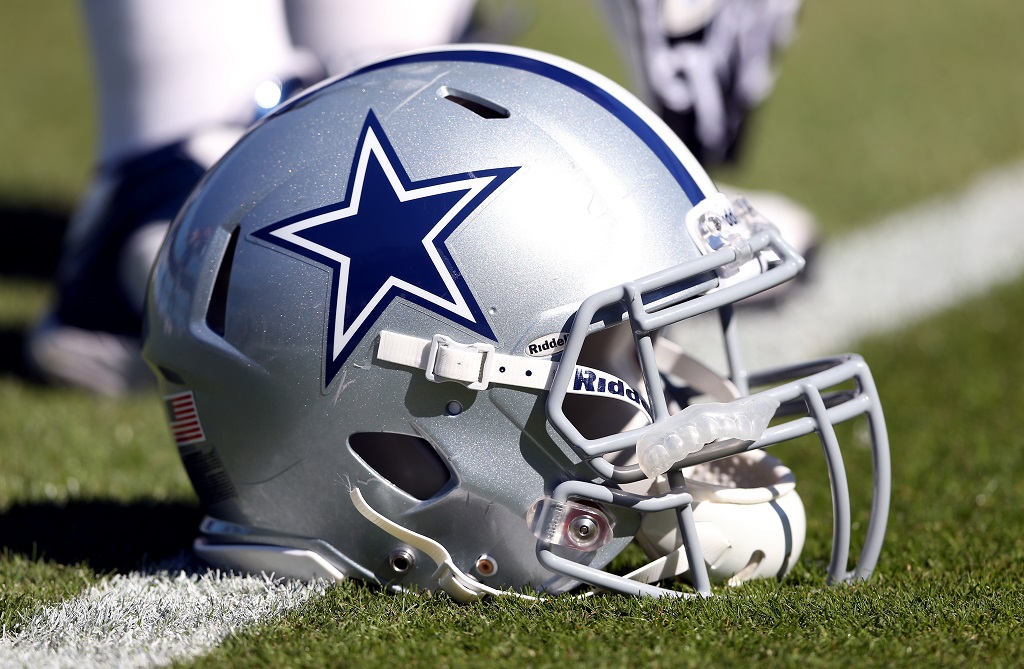 Lilly was the best player on the notoriously dominant "Doomsday Defense" of the Dallas Cowboys in the 1960s–1970s. Lilly was nearly un-blockable in his 14 seasons as a Cowboy and helped lead them to victory in Super Bowl VI. The 1980 Pro Football Hall of Fame inductee was selected to 11 Pro Bowls, nine All-Pro teams, and had 94.5 sacks in his career.
2. Emmitt Smith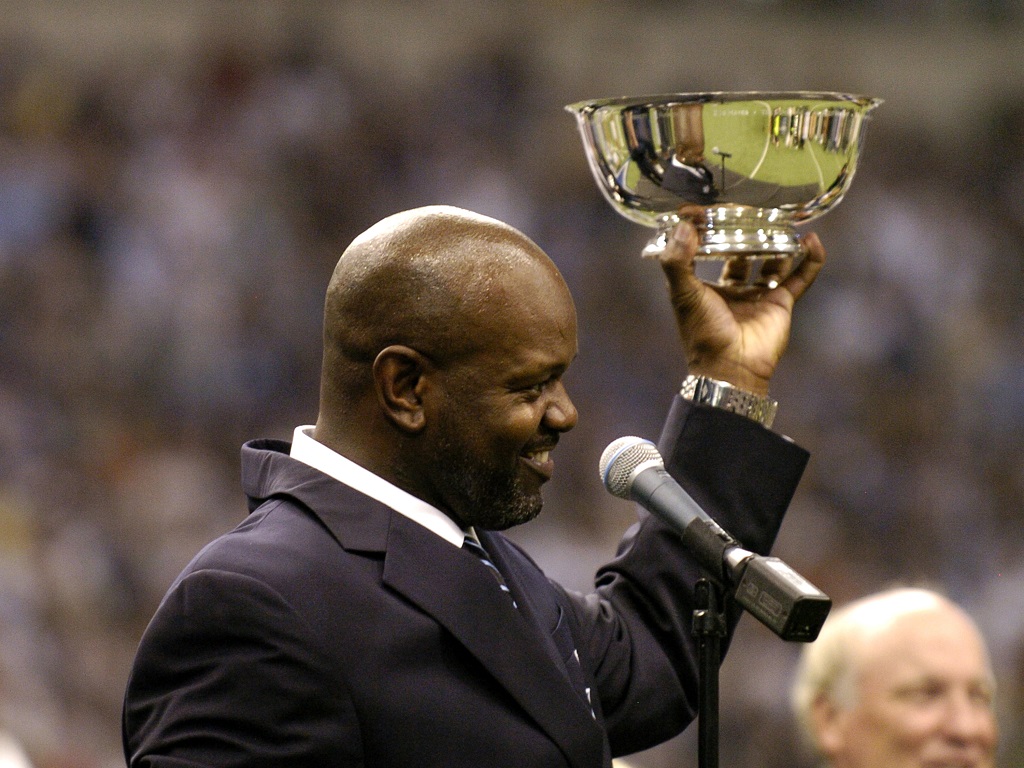 It's hard to imagine that the NFL's all-time rushing yardage leader is the product of the Cowboys' system. However, that's exactly what Smith's critics will tell you. It's no coincidence that the 2010 Pro Football Hall of Fame inductee put up the numbers that he did in his 13 years with the Cowboys. Smith was consistent, broke a lot of tackles, was deceptively fast, and rarely missed a game. That's how he ran for 17,162 yards and 153 touchdowns in his Cowboys career. Smith was selected to eight Pro Bowls, five All-Pro teams, and led the NFL in rushing four times. He participated in three Super Bowl-winning Cowboys squads and received Super Bowl XXVIII MVP honors.
1. Roger Staubach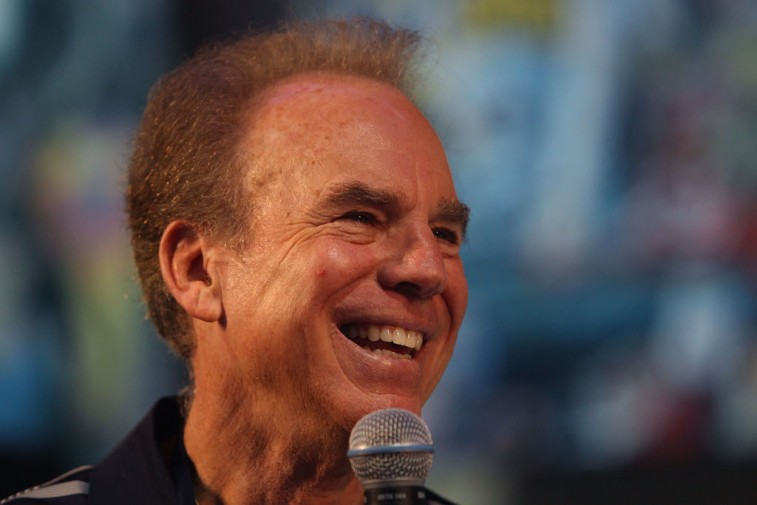 Roger "the Dodger" Staubach comes in as the best player in Cowboys history. Staubach led the Cowboys to two Super Bowl titles and five NFC Championships. The 1971 NFL MVP was a six-time Pro Bowl selection and Pro Football Hall of Fame inductee in 1985. At the time of his retirement, Staubach was the second highest rated passer of all time with a career quarterback rating of 83.4. Staubach became known for his sometimes wild playing style and his knack for leading the Cowboys to improbable comeback wins.
Statistics courtesy of Pro-Football-Reference.