The 10 Best Defensive Players in the NBA
In the NBA, fancy dunks and big three-point shots get you on the highlight reels. Offense is preferred by media and fans alike, but defense can make the difference between winning and losing. Stats like Defensive Rating (DRtg) use a formula to help narrow down the best overall defenders to a simple number, with the lower numbers signifying the best defenders. Here are the 10 best defenders in the NBA, going back to the beginning of the 2015–16 season and accounting for DRtg (minimum of 2,000 minutes played).
6. Kent Bazemore (tie)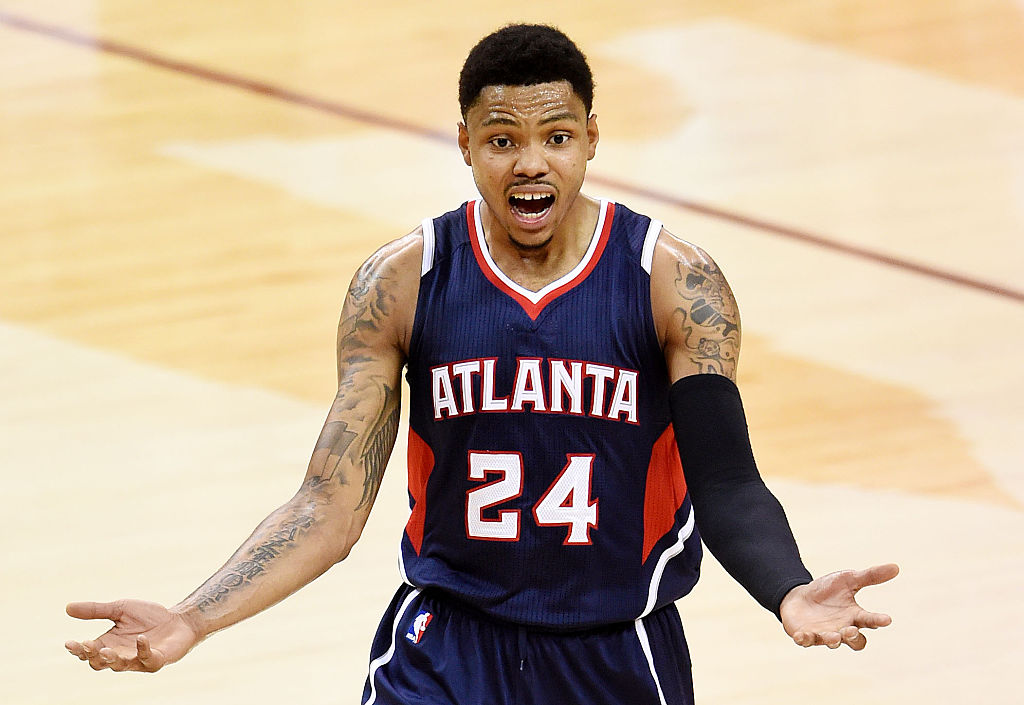 DRtg: 100
There's a big reason why the Atlanta Hawks gave guard Kent Bazemore a four-year, $70 million dollar contract. Coming into the offseason last year, Bazemore had career averages of 6.4 points and 16.5 minutes per game. The best year of his career came the season prior, averaging 11.6 points for the Hawks. So what exactly makes him worthy of such a big contract? Bazemore is an exceptional defender and a big part of what makes the Hawks one of the better teams in the Eastern Conference.
6. LaMarcus Aldridge (tie)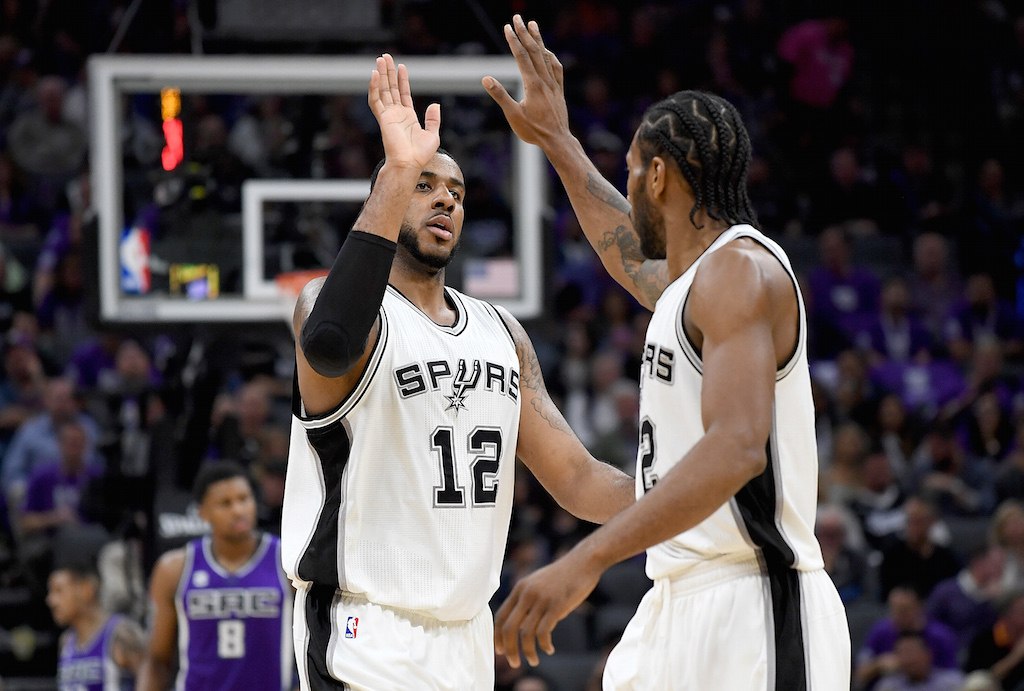 DRtg: 100
While people didn't know LaMarcus Aldridge as a great individual defender during his time with the Portland Trail Blazers, he has improved some in that category lately. Aldridge had a decent year in his final season in Portland, with a DRtg of 102, followed by an excellent DRtg of 99 in his first season in San Antonio. That was possibly based on the benefit of playing next to Tim Duncan, who since retired. This year, in a small sample, Aldridge's DRtg has jumped to 106.
6. Draymond Green (tie)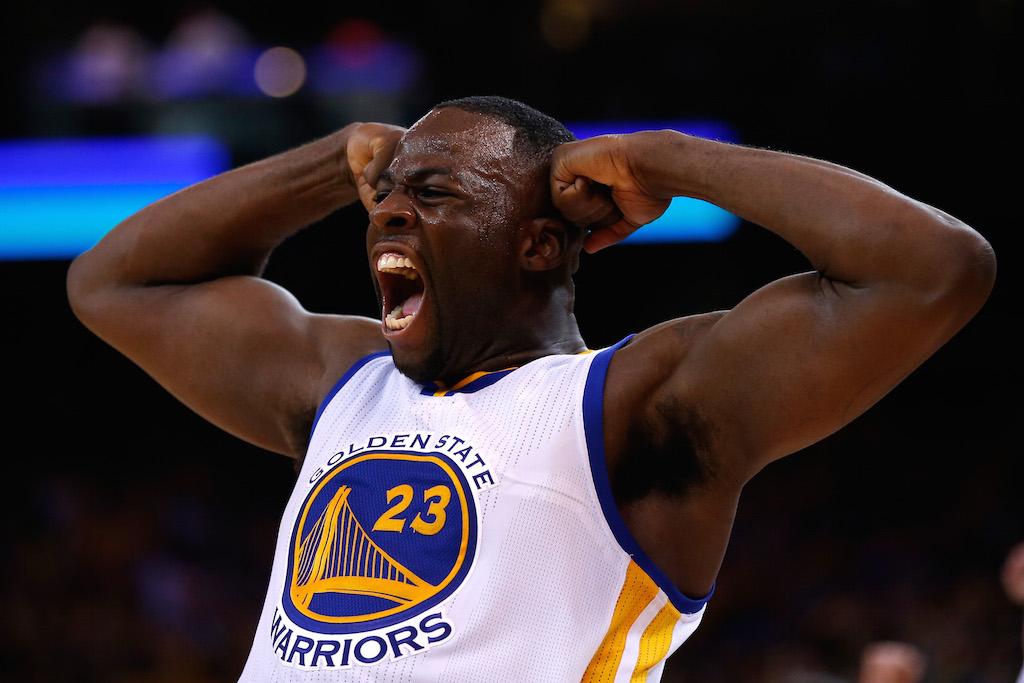 DRtg: 100
It shouldn't surprise anyone who watches the NBA that the Golden State Warrior' Draymond Green is on this list. Since coming into the NBA in 2012–13, Green has a DRtg of 99 and a career-best of 97 in 2014–15 when the Warriors won the NBA championship. This season, the forward is averaging 1.9 blocks and 2.3 steals per game and has developed into one of the better overall players in the NBA. That's not bad for a guy who most overlooked in the draft until he fell to the Warriors with the 35th overall pick.
5. Thabo Sefolosha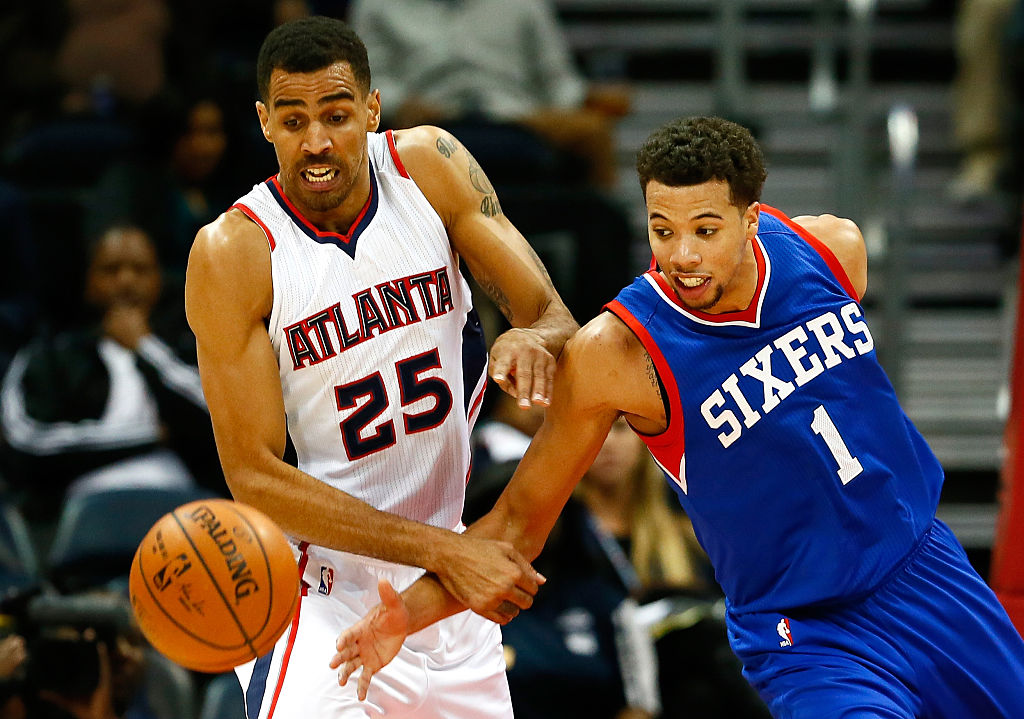 DRtg: 99
Atlanta Hawks guard Thabo Selolosha has been a defensive specialist for pretty much his entire career, playing 11 years in the NBA despite pretty subpar offensive numbers. In playing for the Hawks, Oklahoma City Thunder, and Chicago Bulls, Sefolosha has averaged 5.9 points and 3.9 rebounds on five shot attempts per game. But he also has a DRtg of 99 since the beginning of the 2015–16 season, and this year is averaging a career-best two steals per game.
4. Rudy Gobert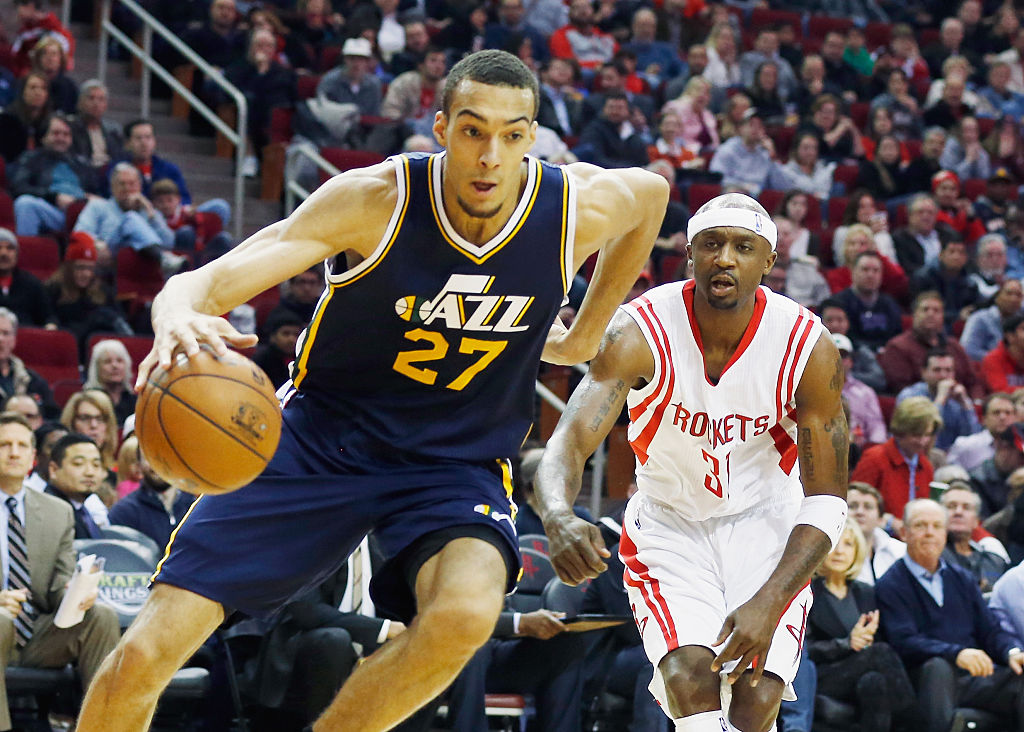 DRtg: 98
Utah Jazz center Rudy Gobert has developed into one of the more feared defensive players in the league. He's a shot-blocking machine, averaging a career-best 2.5 blocks this year. He's also averaged 11 rebounds and a 98 DRtg since the start of last season — really good numbers for a center. He's not big on the offensive side of the ball, but he has skills and is averaging double-figures in points and shooting 62.9% from the field. The Jazz taking steps to become one of the best teams in the Western Conference has a lot to do with the development of Gobert.
3. Kawhi Leonard (tie)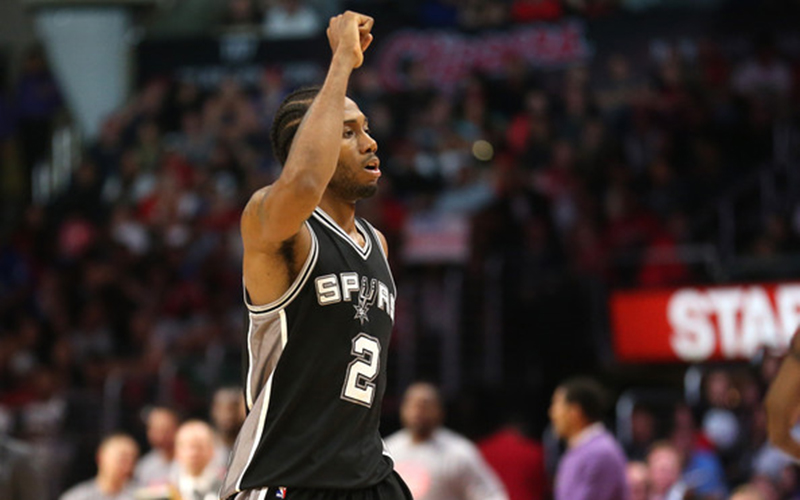 DRtg: 97
The San Antonio Spurs hit big when they drafted Kawhi Leonard with the 15th overall pick in the 2011 NBA Draft. The small forward has not only become the leader on one of the most storied franchises in league history, but he's a star on both ends of the court. On offense, he's averaging 24.8 points per game in 17 games so far this year, and on defense he has 2.1 steals per game and a DRtg of 103. His DRtg last year was 96, which was one of the best in the league, and his career DRtg comes in at an excellent 98.
3. DeAndre Jordan (tie)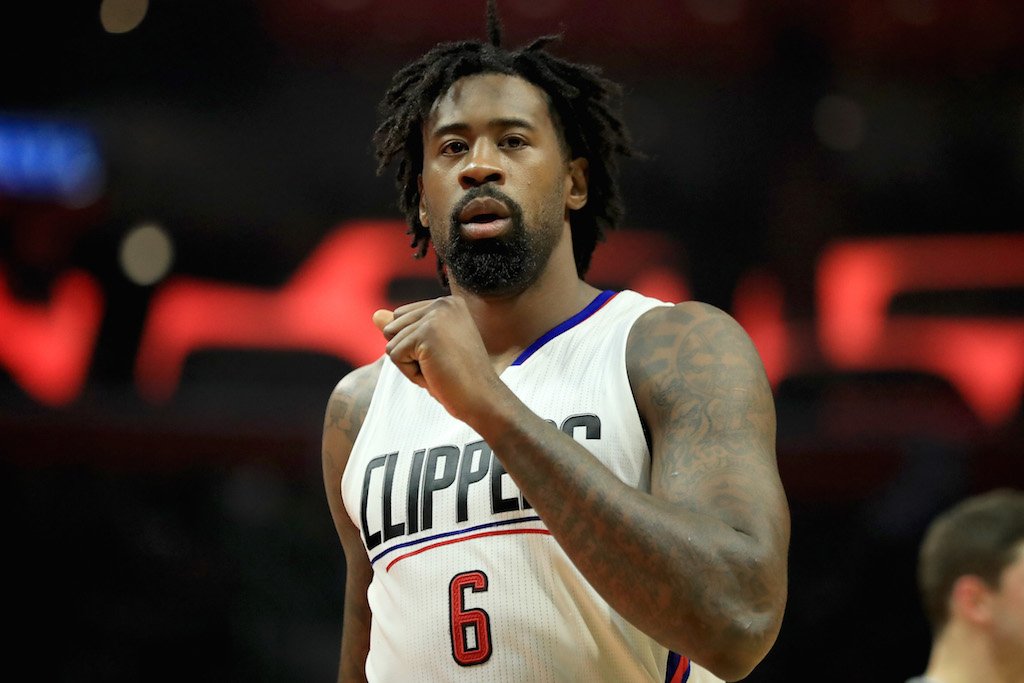 DRtg: 97
Much like Green, Los Angeles Clippers center DeAndre Jordan was a second–round pick who most teams looked past in the draft. But unlike Green, Jordan was a bit a late bloomer. But he's become one of the best defensive players in the NBA, averaging 14 rebounds and 2.3 blocks per game over the last four seasons. He has a DRtg of 97 since the start of the 2015–16 season and is been a big reason why the Clippers have become one of the best teams in the NBA.
3. Andre Drummond (tie)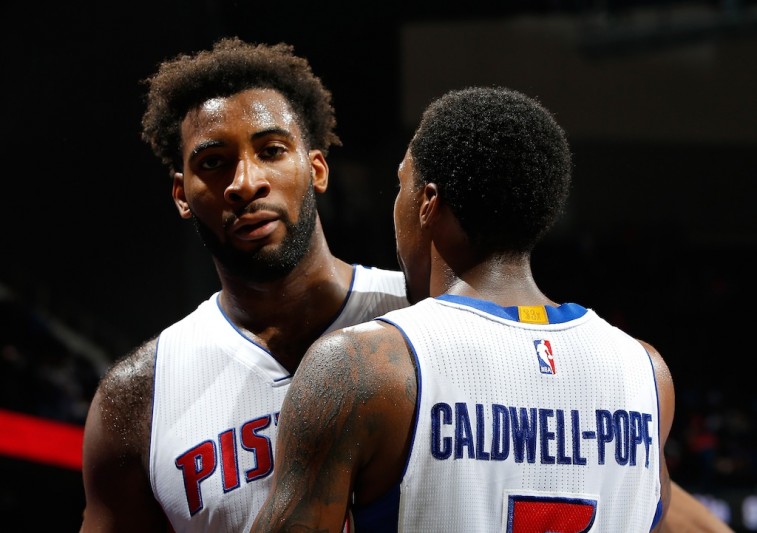 DRtg: 97
The Detroit Pistons took center Andre Drummond with the ninth overall pick in 2012 and they've built their team around him for the last few years. For his career, Drummond is averaging 12.6 rebounds and 1.6 blocks per game with a DRtg of 100. His biggest struggle is staying on the court during games, averaging under 30 minutes per game for his career due to frequently getting into foul trouble and having an inability to shoot free throws. But he's been great so far this year, leading the NBA with a DRtg of 93.
2. Paul Millsap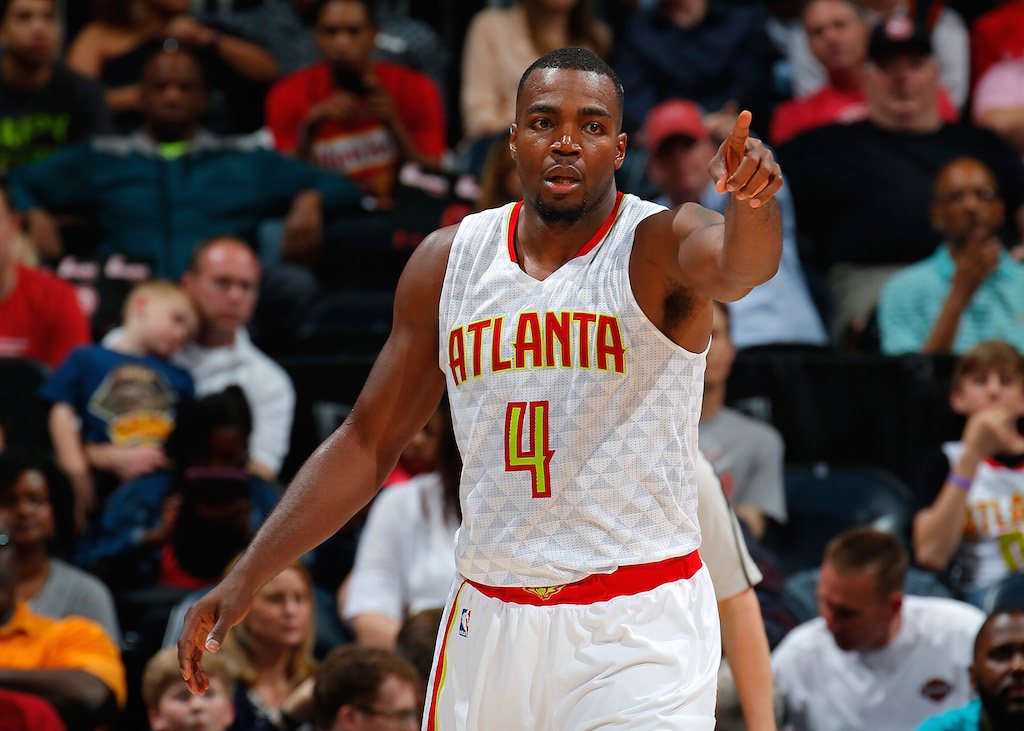 DRtg: 96
Yet another Atlanta Hawks player makes this list, which tells you why they're one of the best defensive teams in the NBA and rated No. 1 as a team in DRtg this year. Power forward Paul Millsap has become a good defender the last few years, with his best season coming last year when he lowered his DRtg to 96. With Dwight Howard on the team with him this year, he's having yet another solid season with a DRtg of 98, averaging 8.1 rebounds and 1.6 steals per game.
1. Hassan Whiteside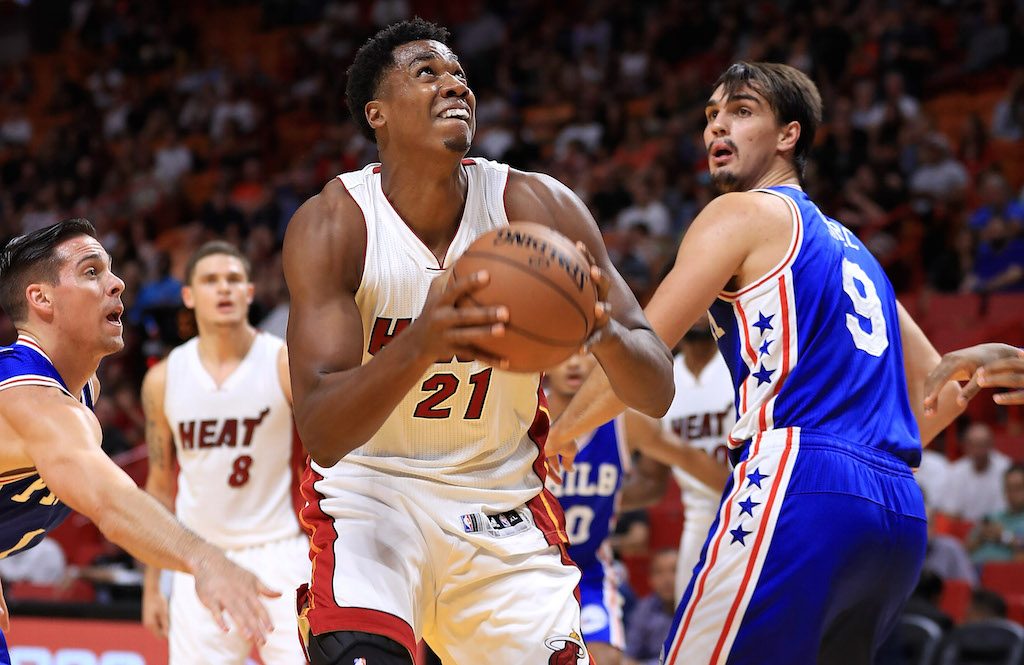 DRtg: 95
The best defensive player in the NBA over the last year-plus must be Miami Heat center Hassan Whiteside. This guy came out of nowhere, playing briefly for the Sacramento Kings before being completely out of the league in 2012. He reemerged with the Heat in 2014–15, working his way into a starting role that has now seen him become a star. This year, he's leading the NBA with 15.1 rebounds per game. He averages 3.5 blocks per game and has a DRtg of 95 since the start of the 2015–16 season.
Statistics courtesy of ESPN and Basketball-Reference.