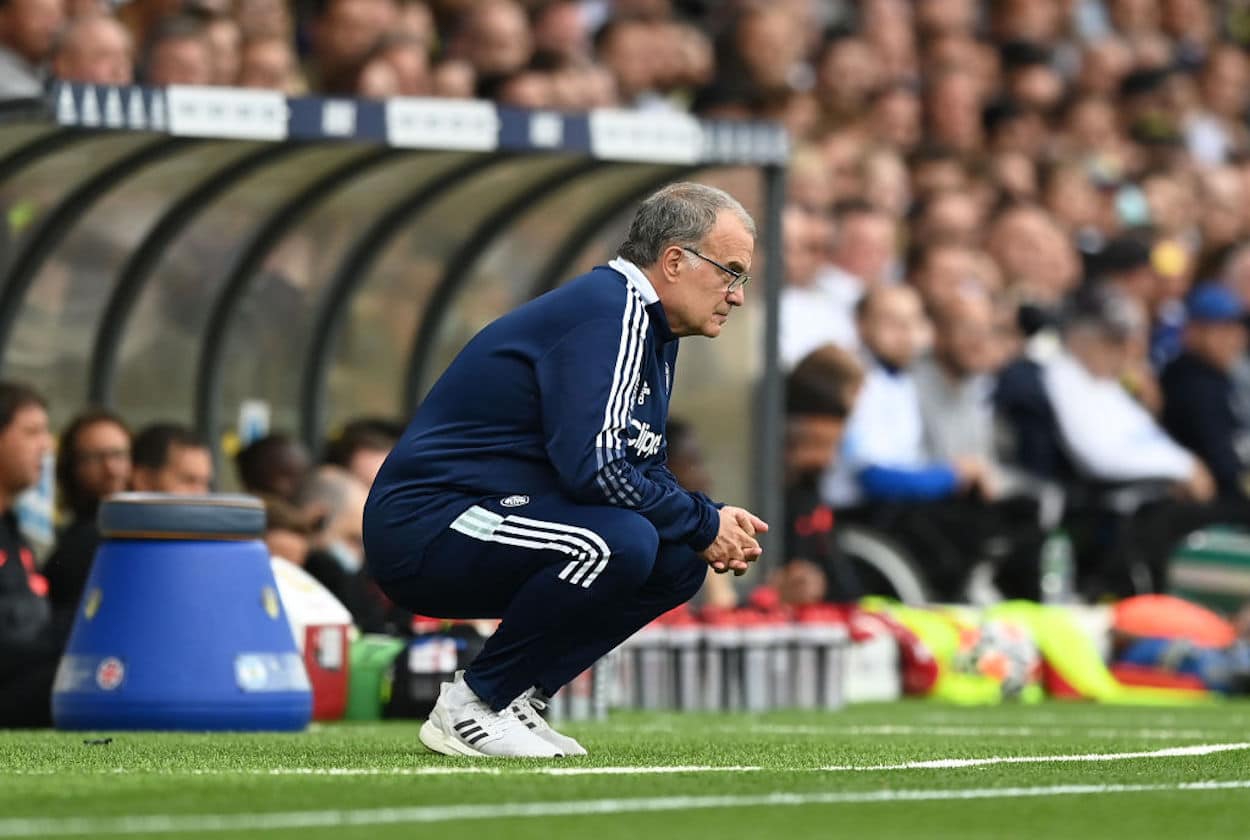 The Best Marcelo Bielsa Stories: Hand Grenades, Murderball, and Mauricio Pochettino's Legs
While many managers try to play things close to their chest and avoid making headlines, Marcelo Bielsa only knows one way to do things.
The sports world is full of characters, and soccer is no exception to that rule. Take Marcelo Bielsa as a perfect example of that. While the Argentine manager is regarded as a tactical genius — Pep Guardiola has previously praised him as being the best around — that's only a part of his appeal. "El Loco," as he's affectionately known, is something of a footballing mad scientist, always doing things his own way.
Want further proof of that? How about the time he fended off angry fans with a hand grenade? Alternatively, consider the way he pushes his players to the brink in training.
Sound unbelievable? You haven't heard anything yet.
Marcelo Bielsa had an interesting way of dealing with some upset supporters
While his career has taken him all over the footballing world, Marcelo Bielsa has plenty of experience dealing with fired-up fans. The most unconventional incident came in his native Argentina, though.
As recounted by OneFootball.com, this story traced back to 1992, when the manager was in charge of Newell's Old Boys. After the team lost a match 6-0, a group of ultras assembled outside Bielsa's house. If they were looking to send a message, the group was in for a surprise.
"Legend has it that when he opened the front door, Bielsa was holding a grenade in his hand and he threatened to pull the pin if the fans did not leave," the piece recounted. "When the supporters did flee, Bielsa then chased them down the street and shouted 'Do you still want to talk?' whilst in his pyjamas."
It's safe to assume that they no longer wanted to talk.
Using 'murderball' to get his teams in shape
Without delving too far into the nuts and bolts of his tactics, Bielsa demands that his teams play with an incredible intensity for the entire match. That requires a high level of fitness, even by professional soccer standards. In order to make sure everyone's up to par, there's plenty of running.
"During lockdown the staff had us running every day, and then once a week we'd have a match simulation, where you basically have to run 12k at home as if it was a match," Leeds striker Patrick Bamford told TalkSport. "Now we're back at the training ground, a typical week would be double gym sessions and running on our second day of recovery after a game. Then the training sessions are more technical … apart from Wednesday, which is murderball."
Yes, you read that correctly. There's a training session that's known as murderball.
In essence, that training entails playing a non-stop 11-on-11 match. Stoppages were limited; if the ball went out of play, everyone had to sprint back to a designated spot before the session would restart. And, when once things were underway, no one could play at anything less than 100%.
That's the real blowout of the week and I'm not joking you, that's about ten times harder than a game," Bamford said. "It might be six blocks of five minutes but playing at full throttle. Everyone is screaming and shouting, you can't stop, you have to press all the time and when the ball goes out of play it's just straight back in. There's no rest whatsoever, and between the blocks there's only a short break to have a drink. It's hectic!"
He's interviewing you, you're not interviewing him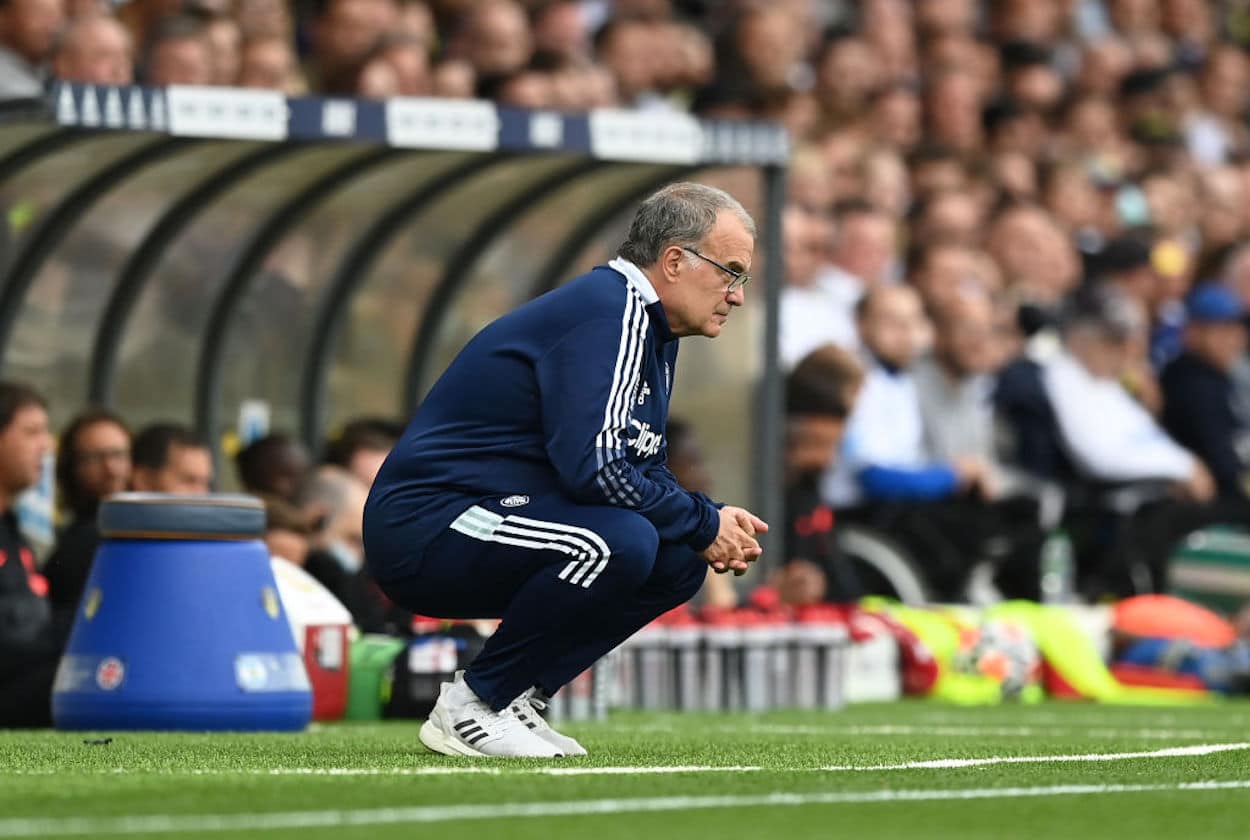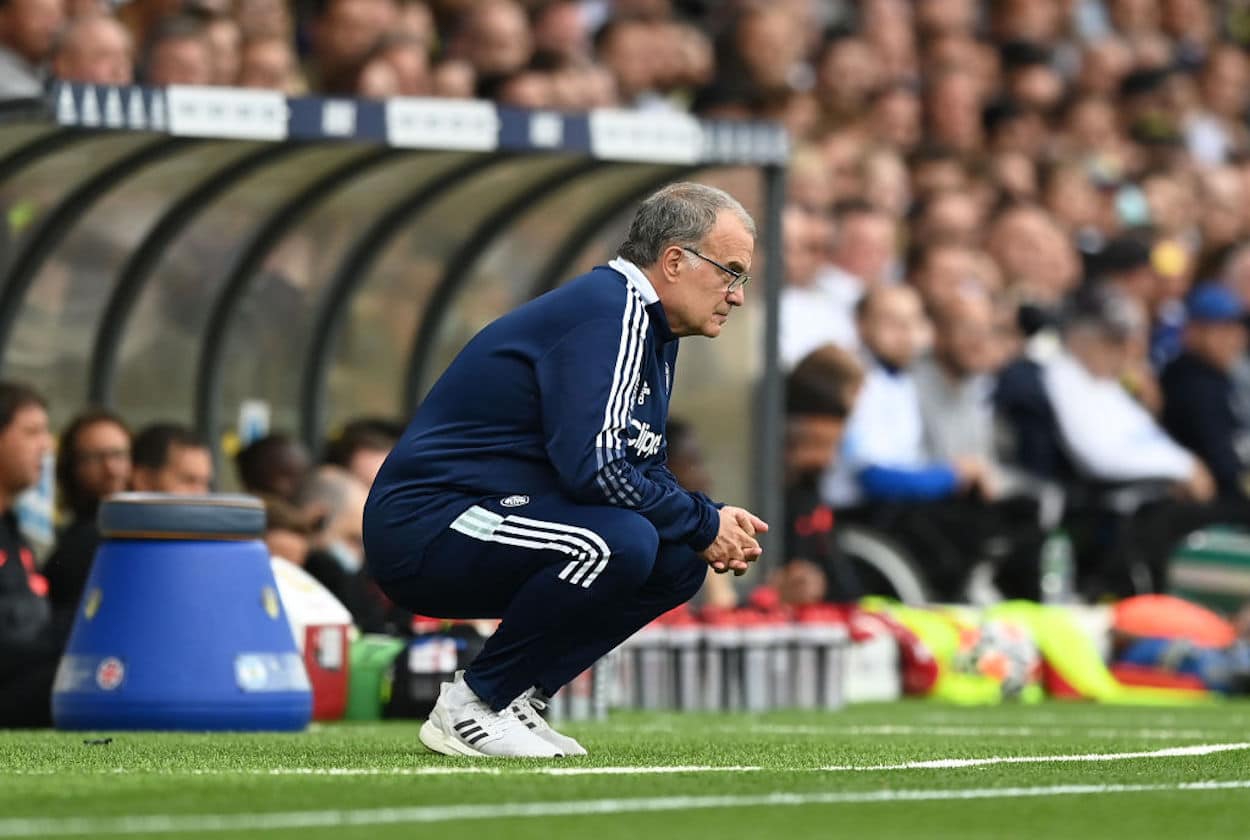 It's somewhat of a cliche to say that a job interview is a two-sided conversation to see how both parties fit with each other. If you're dealing with Marcelo Bielsa, however, that's exactly what happens.
Take, for example, how Leeds hired the enigmatic manager. As recounted in The Athletic, Bielsa wasn't going to fly to England. If you wanted to speak with him, you were coming to his turf.
"Leeds sensed that Bielsa asking for a meeting in far-off Buenos Aires was his way of establishing whether they were serious," Phil Hay wrote. "If they genuinely intended to hire him (bearing in mind that this was a Championship team trying to recruit a tactician regarded as one of football's most influential), they would come and speak to him in person. If they were chancing their arm, they would probably not bother."
And what happened when the two parties finally met?
According to Victor Orta,  Leeds' director of football, the meeting room was "like NASA. There were about five computers spread about. Marcelo was ready to start. My first thought was, 'Help us!'".
And what did that meeting entail? Bielsa apparently presented Leeds' delegation with land registry documents and blueprints for their own training ground. He had already identified things that could be improved.
Adjusting everything from the parking lot to the position of outlets
Once Bielsa was hired by Leeds, he got to work modernizing the club's training ground. While some updates were obvious, like reviving the swimming pool that had fallen into disrepair, other touches were a bit more minute.
"Bielsa asked for dormitories for the players to sleep in and was so particular about the design of them that he asked electricians to refit plug sockets to make sure they were positioned perfectly between the beds," The Athletic explained. "He wanted a new camera system to record sessions, more parking spaces to reduce the morning stress of arriving at a facility that had nowhere near enough of them, small hills to be flattened to change Thorp Arch's aesthetic look, a mothballed swimming pool to be revamped."
Beyond that, the manager also updated the amenities provided for player relaxation. He pushed his squad to the brink on the pitch, but there was also room to wind down after work.
"New relaxation facilities were created for the first-team squad, a room with a pool table, a dartboard, and a wooden fire that the players were expected to light and tend to each day," the story continued. "One of the very few things Leeds refused to say yes to was his request for a putting green — something else to fill free time."
Bielsa took a late night visit to inspect Mauricio Pochettino's legs
These days, Mauricio Pochettino is one of the many managers belonging to Bielsa's coaching tree. Before heading to the sidelines, however, he played under El Loco. The recruiting pitch, however, seems to have been rather unconventional.
"One night, at one in the morning, he came to my house, knocked on the door and wanted to see a 13-year-old boy," Pochettino told ESPN Brasil's Natali Gedra, according to OneFootball."
Bielsa was there with a purpose: He wanted to convince the teenager's parents to allow their son to travel 200 kilometers away to Rosario and join his club.
In order to make that happen, the manager wanted to if see Pochettino had the physical tools to cut the metaphorical mustard.
"He wanted to see my legs," the future Tottenham and PSG boss recounted. "At this time of the morning … he had to make my parents dream. … Then he said: 'These legs look like those of a very good player.'"
That compliment brought Pcchettino under Bielsa's wing. If the two hadn't paired up, it's possible that the younger man's managerial career would have looked a bit different.
Winning his team over by ignoring their collective opinion
In sports, it's cliche to say that a coach can't lose the dressing room. During his time with the Argentine national team, Marcelo Bielsa avoided that fate by ignoring the players' collective preference.
"When he took the Argentina job, at the end of his first training session Bielsa handed the players a pencil and a little slip of paper," Tim Vickery explained in a BBC piece. "He wanted them to write down whether they wanted to line up with a back three or a four. He went through all the replies."
The team preferred a back three, which was something that clashed with the manager's philosophy. While that could be an issue for some, it didn't concern El Loco.
"'Back four, back four, back four… This clearly shows your preference for a line of four,'" Vickery continued. "'But I'm telling you that from now on we're going to be playing with a back three. See you tomorrow,' he said as he turned and walked off."
The players weren't offended. If anything, they appreciated his conviction.
"And he won them over, bringing them round to his way of thinking," Vickery concluded.
Following up his 'Spygate' scandal with a PowerPoint and an hour-long presentation
If you're an American football fan, you know all about Spygate. While the New England Patriots tried to keep things largely under wraps, Bielsa did the opposite.
During Leeds' time in the Championship, a story broke that the manager had sent someone to observe Derby's training sessions. Rather than deny it, the Argentine put all his cards on the table.
As documented by Jonathan Wilson of The Guardian (there's also a full transcript available from TalkSport), Bielsa held an impromptu press conference. He explained why he did what he did and how those observations turned into analysis. He showed journalists his PowerPoints and his spreadsheets of data. Perhaps most strikingly, though, he admitted that he was wrong, even if he didn't technically violate any rules.
In a way, that incident perfectly sums up El Loco. Is he willing to take things to an extreme degree in order to pursue his football ideals? Yes, but that doesn't make him an evil villain scheming for every extra advantage. Hard training sessions are accompanied by new relaxation amenities and outlets placed in the perfect position. A misstep is followed by a shockingly transparent explanation. Bielsa might not be your cup of tea, but he isn't a mad scientist trying to create a footballing Frankenstein. If anything, he's more of an ascetic monk, pushing to create the fullest work he can without compromising his principles.
Those principles might not be for everyone, but they make Marcelo Bielsa who he is. And, if you ask football fans in Leeds, Chile, Argentina, and countless other locations, he's pretty special.