MLB
The 10 Best MLB Players Still Getting it Done at 35 Years Old
Professional sports tend to be the domain of the young. Players enter in their early 20's, the average career lasts a handful of years, and by 30 the majority are searching for new jobs. There are rare outliers, however, and MLB, in particular, has several players over 35 who still contribute to their team's success. Here are the 10 best MLB players getting it done at 35 years old (and older).

10. Fernando Rodney, Oakland A's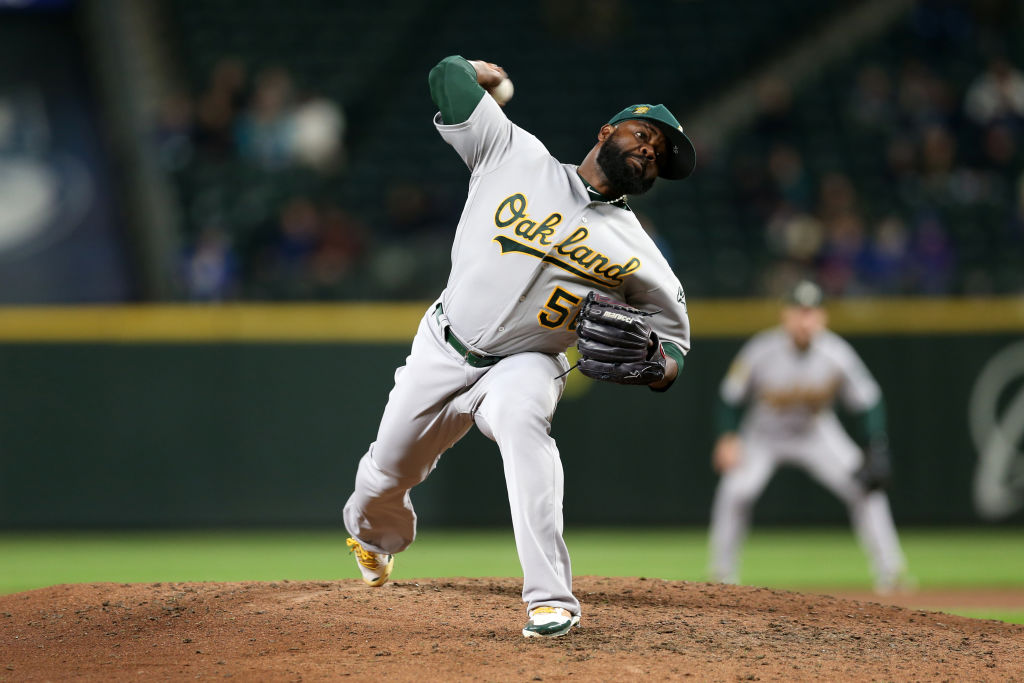 Fernando Rodney has been around a long time. How long? He's 42 years old, and the 2019 campaign is his 17th season. At one time, he was one of the league's best closers. He led the league in saves with 48 in 2014, and he tallied 39 as recently as 2017. Now he's a reliable part of one of the best bullpens in all of baseball with Oakland. He had a 3.36 ERA 64-1/3 innings pitched last season.

9. Steve Pearce, Boston Red Sox
It seems like everyone in Boston had a great season last year, but Pearce especially had a year to remember. Despite a relatively quiet regular season as a part-time player with both Boston and Toronto, Pearce exploded in the postseason. He hit three home runs with eight RBIs to take home the World Series MVP Award, and he turns 36 early in the 2019 season.

8. JA Happ, New York Yankees
Now in his 13th season, Happ was an average pitcher up until 2016, when he won 20 games. He won 17 games last year split between Toronto and the Yankees with a 3.65 ERA. After a 7-0 run in pinstripes, the Yankees decided to bring him back once he hit free agency. Few MLB players produce like that at any time, let alone late in their careers.

7. Ian Kinsler, San Diego Padres
The 36-year-old Kinsler still has the ability to play at a high level even though 2019 is his 14th pro season. Last year the Red Sox traded for him prior to the deadline to help shore up their infield, and he was a big part of their World Series run. Kinsler isn't quite the hitter he once was, but he can still field the ball cleanly. He won a Gold Glove last year with a .983 fielding percentage and 10 defensive runs saved.

6. Ben Zobrist, Chicago Cubs
At 37 years, Zobrist has been around for quite some time. Still, he is one of the most productive MLB players of any age. He debuted in 2006, and Rays fans may remember him as an important cog in their 2008 AL Championship team. As a big part of the Cubs recent success since 2016, Zobrist is still quietly productive. In 2018 he hit .305 in 139 games with an above league average .378 on-base percentage.
5. Shin-Soo Choo, Texas Rangers
Choo is still going strong in his fifteenth season. He's never led the league in any statistical category, outside of hit-by-pitch, and he only made his first All-Star team last season. But the steady Choo has been the picture of productivity over his career, including last year in which he got on-base at a .377 clip.

4. Yadier Molina, St. Louis Cardinals
There are three things you can count on in St. Louis: Death, taxes, and Yadier Molina playing catcher for the Cardinals. Showing remarkable stamina and longevity for someone playing such a physically taxing position, the 36-year old Molina enters his 16th season as the Cardinals' catcher after hitting .261 with 20 home runs last year. MLB players of any age dream about those kinds of numbers. For an elder statesman of the game to do it is even more impressive.

3. Edwin Encarnacion, Seattle Mariners
He's played for multiple teams throughout his long career, but the Mariners' first baseman can still hit for power. Last year in Cleveland, Encarnacion hit 32 home runs with 107 RBIs. He's also among the current active leaders in career grand slams. Encarnacion has logged 500 or more plate appearances every year since 2011 when he was 28. If he keeps it up, he could be one of the oldest and most productive MLB players we've ever seen.

2. C.C. Sabathia, New York Yankees
His fastball may not be able to hit the heights it did when he was in Cleveland or earlier in his Yankee career. The win totals might not be there, either. But C.C. Sabathia has become a control artist, reinventing his career in the last few seasons as he heads into his final campaign. His last two seasons in 2017 and 2018, his age 36 and 37 campaigns, Sabathia had 3.69 and 3.65 ERA numbers with 1.27 and 1.31 WHIPs.

1. Justin Verlander, Houston Astros
Verlander had an unbelievable career before getting to Houston. A 2017 World Series ring and 2018 Fall Classic appearance may have moved him into the "one of the all-time greats" category of pitchers. The best pitchers of the future are by and large young aces, but Verlander is making his case with a late-career resurgence. He's been roughed up a bit early in 2019, but he was second in the AL Cy Young voting in 2018, which is why we're still calling Verlander one of the best pitchers in 2019.