The Best MLB Players on Every Team in 2016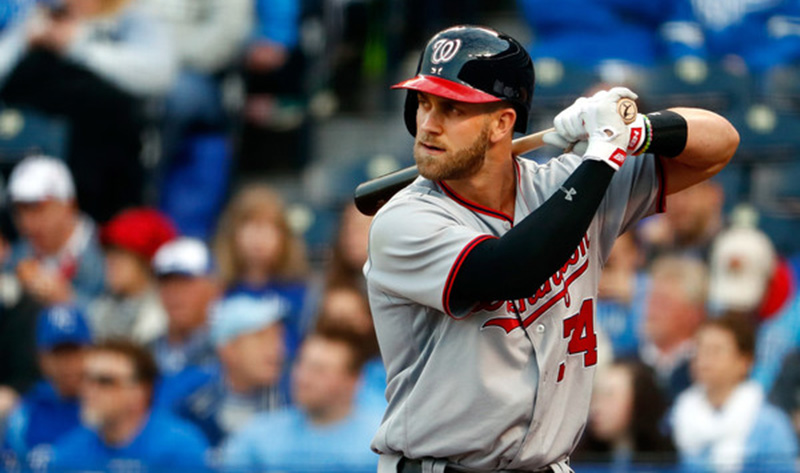 With the 2016 season having come to a close, and the Chicago Cubs winning their first World Series since 1908, it's a good time to look back at the best of the best. That doesn't mean just the recipients of the MVP, Cy Young, and Rookie of the Year awards, but also looking at the best players from each individual team. Here are the top performers for every major league team, based on Wins Above Replacement (WAR).
1. Arizona Diamondbacks – Jean Segura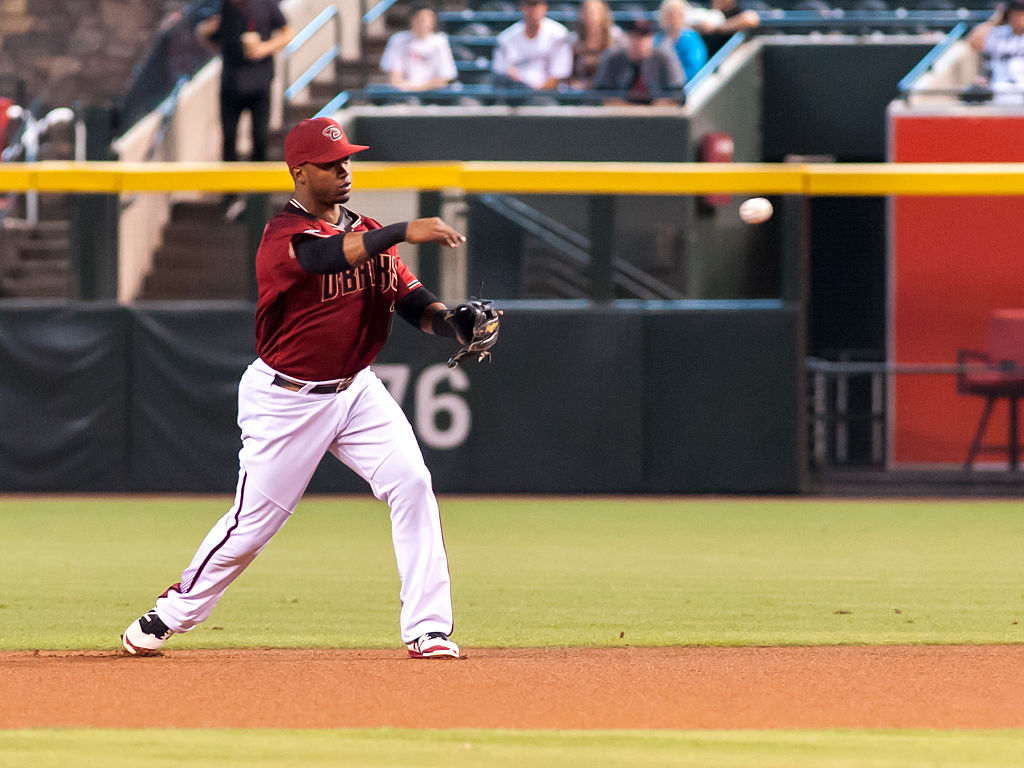 The Arizona Diamondbacks had a massively disappointing season. After splurging in free agency and on the trade market to bring in starting pitchers Zack Greinke and Shelby Miller, the D-backs saw the expected performance from their pitchers fall off and their win total drop to 69. The good new? New shortstop Jean Segura out-performed expectations, hitting .319 with a career-high 20 home runs and 203 hits. He finished the season with a team-best 5.7 WAR.
2. Atlanta Braves – Freddie Freeman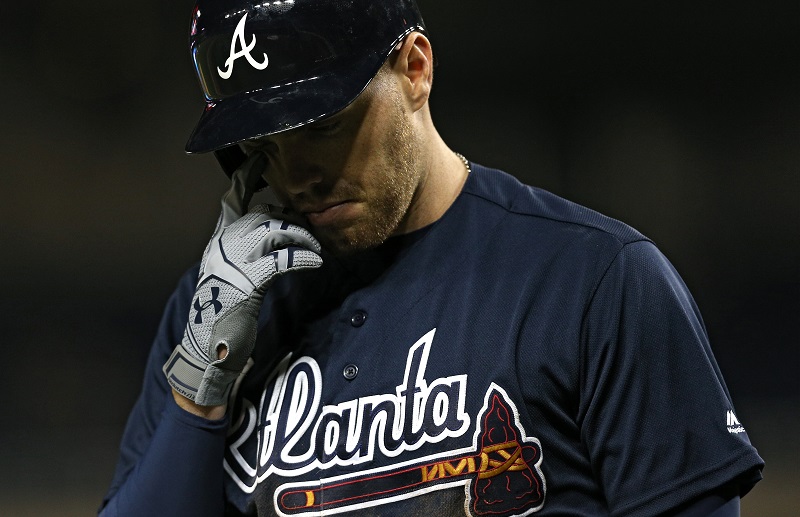 It was another tough rebuilding year for the Atlanta Braves, but there is reason for hope. They have some good young players, one of whom is 26-year-old first baseman Freddie Freeman. It was his seventh year in the big leagues with Atlanta in 2016, but Freeman had his best year as a pro. He hit 34 home runs and posted a slash line of .302/.400/.569 and accumulated 6.5 WAR. As the Braves move closer to building a contender, Freeman will become more of a household name in the near future.
3. Baltimore Orioles – Manny Machado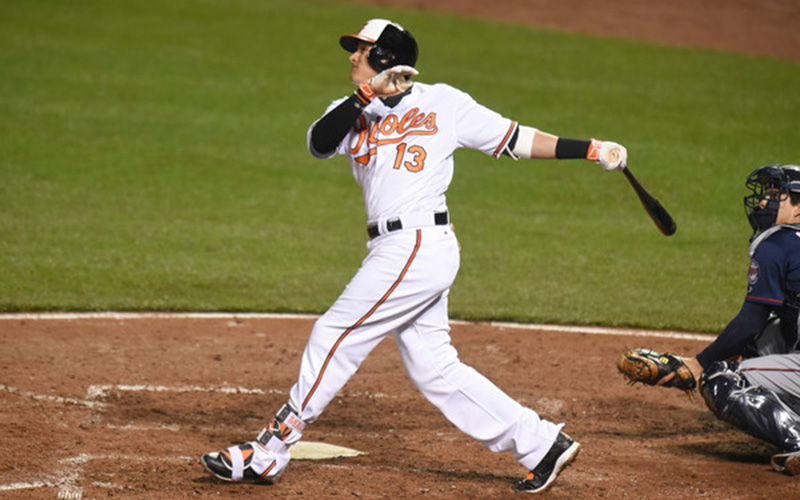 23-year-old Manny Machado had an interesting season for the Baltimore Orioles. He got off to a blazing hot start, but tapered off later in the season — he had a 1.107 OPS on May 12 but just a .814 OPS from that point forward. Still, it was good enough for him to post 6.7 WAR and a slash line of .294/.343/.533 with 37 home runs. Machado's performance was a big factor in the Orioles' long-run to the American League wild card game that most predicted would never happen.
3. Boston Red Sox – Mookie Betts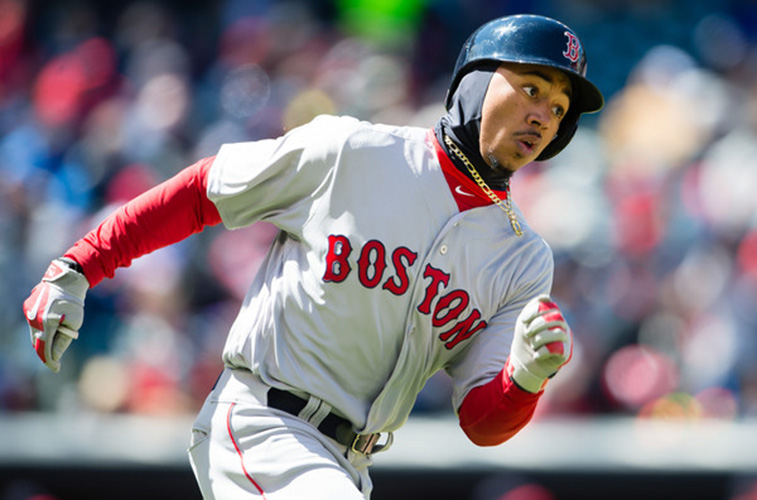 The Boston Red Sox had a magnificent year, winning the AL East and posting the best record in the American League. That was due in large part to outfielder Mookie Betts. The 23-year-old made his first All-Star team in 2016, posting a slash line of .318/.363/.534 and hitting 31 home runs. Betts also put together an outstanding 9.6 WAR, thanks to his tremendously valuable defense in the outfield. There's no doubt that Betts transformed into one of the best players in all of baseball this season.
4. Chicago Cubs – Kris Bryant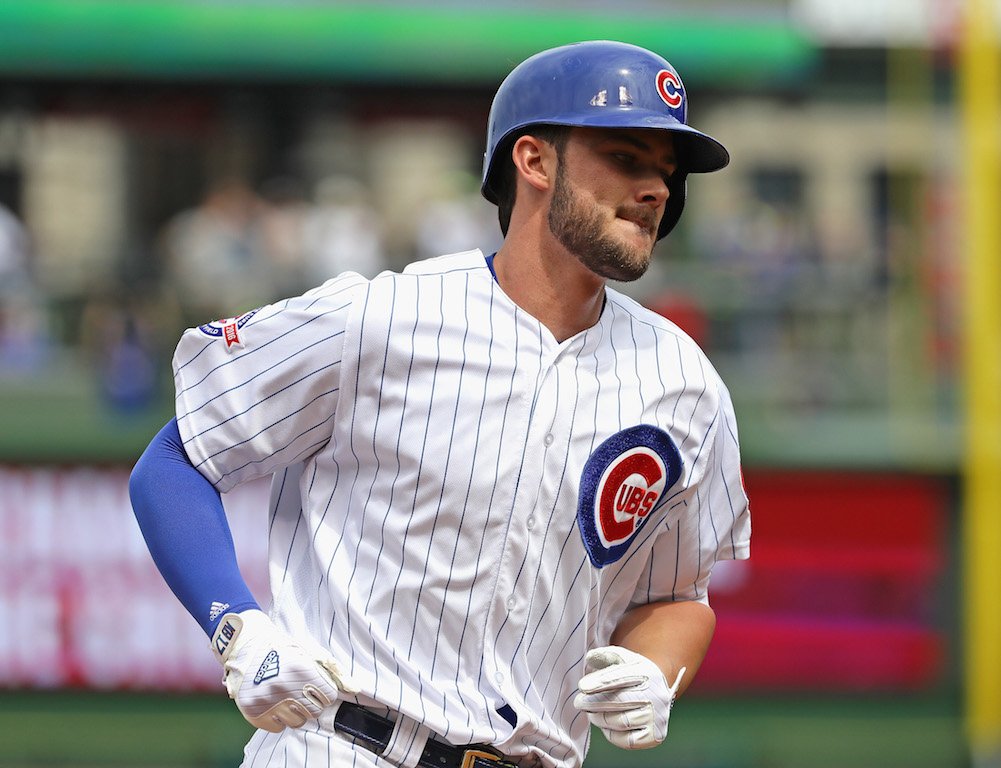 It might be pretty fair to say that third baseman Kris Bryant helped the Chicago Cubs have their best season in over 100 years. The Cubs won 103 games in the regular season, the NL Central, the pennant, and their first World Series since 1908. Bryant was a major part of that, hitting .292 with a .939 OPS, 39 home runs, 102 RBI, and a league-leading 121 runs scored. He also played above average defense at third, helping him to an outstanding 7.7 WAR in just his second season in the big leagues.
5. Chicago White Sox – Adam Eaton
When the White Sox made a deal with the Arizona Diamondbacks prior to 2014 to acquire outfielder Adam Eaton, it was pretty unknown what the Sox would be getting out of it. Just three years later, Eaton is already one of the best and most valuable players on the team. He posted a .792 OPS last year, but because of a shift from center to right field, his overall value spiked — he's worth 6.2 WAR as a 27-year-old that's still just entering his prime baseball years.
6. Cincinnati Reds – Joey Votto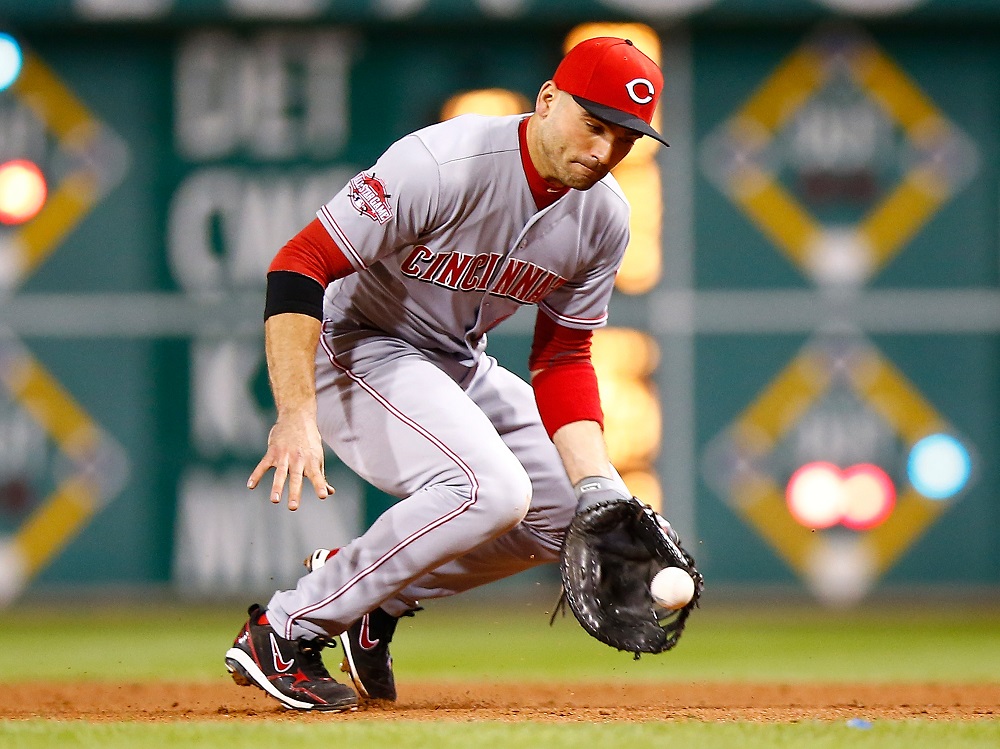 For the last 10 years, first baseman Joey Votto has not only been the best player on the Reds, but also one of the best players in all of baseball. He's the active leader in OBP at an excellent .425, and he finished the 2016 season with 29 home runs, 97 RBI, and a slash line of .326/.434/.550 and 4.0 WAR. He's entering his post-prime, which still could be pretty darn good, but has seven years, $182 million left to be paid on his massive contract.
7. Cleveland Indians – Corey Kluber
Starting pitcher Corey Kluber has transformed into one of the premiere starters in all of baseball. He won an American League Cy Young award in 2014 and was nominated again in 2016. Kubler finished the year with a 3.14 ERA, three complete games, two shutouts, and 6.5 WAR. He led the Indians all the way to Game 7 of the World Series, with a 1.83 ERA in six postseason starts.
8. Colorado Rockies – Nolan Arenado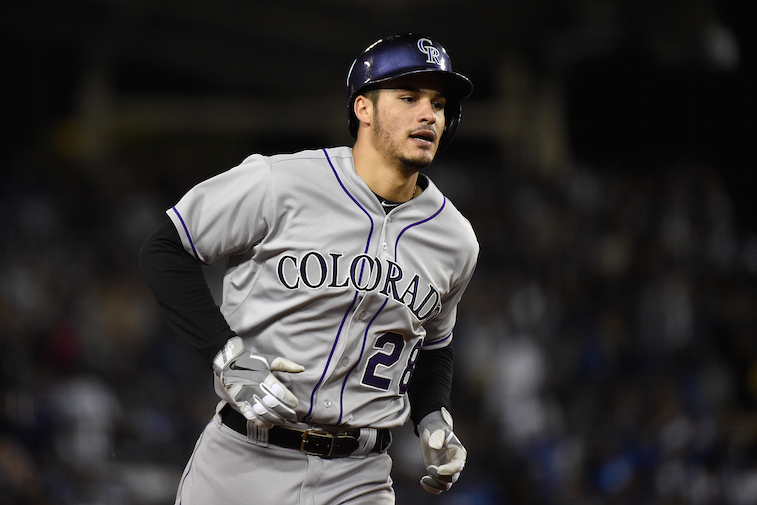 Third baseman Nolan Arenado is one of the best, young talented players in the game today. At just 25 years old, he has three Gold Gloves (and counting) and has hit more than 40 home runs in a season twice. This year, he hit 42 home runs with 133 RBI — leading the league in both categories — and finished with 6.5 WAR. He gets looked at more skeptically because he plays his home games at Coors Field, but there's no doubting what a great player Arenado has been.
9. Detroit Tigers – Justin Verlander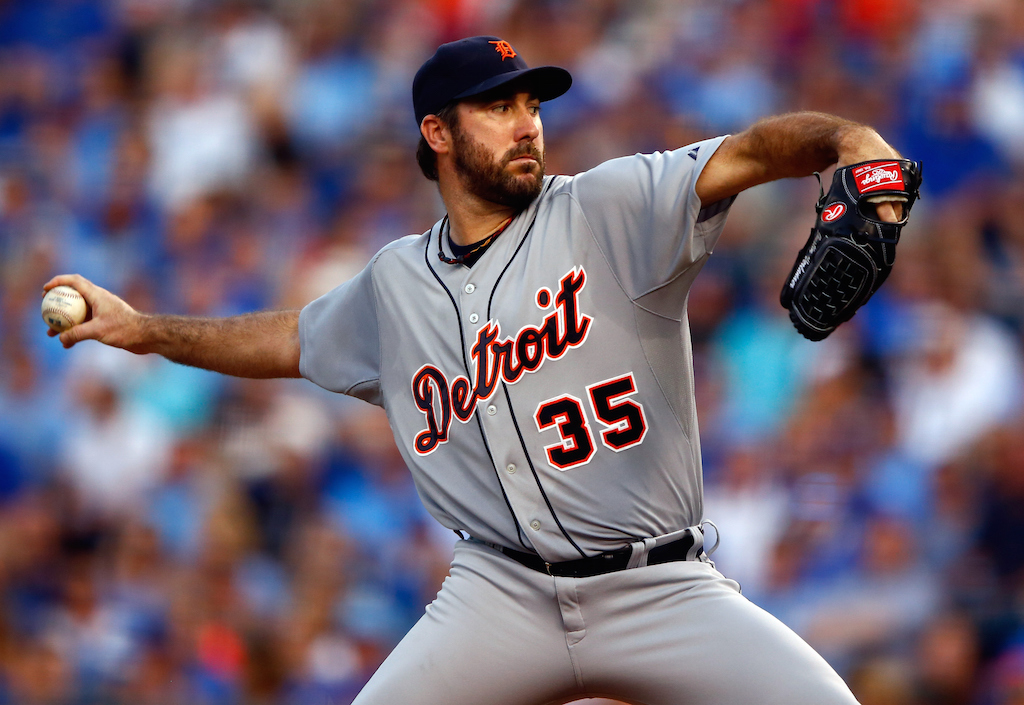 After a few years of not really performing like an ace and seeing his strikeout numbers take a huge dive, it was a bit surprising to see Justin Verlander have a season like he had for the Detroit Tigers in 2016. He started 34 games, pitched 227 2/3 innings, leading the American League in strikeouts with 254, and finishing with 6.6 WAR. It remains to be seen where his future is, but at 33 years old, he just had one of the best seasons of his career.
10. Houston Astros – Jose Altuve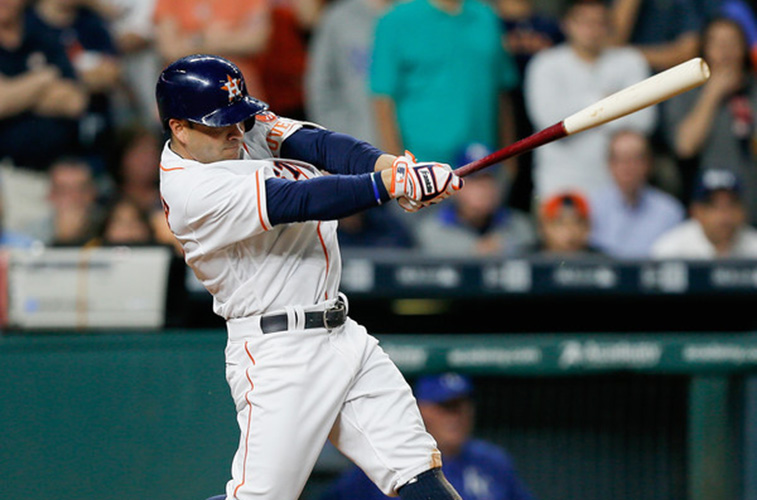 Houston Astros second baseman Jose Altuve had his best year yet, hitting .338/.396/.531 with a career-best 24 home runs and a .928 OPS. He played in 161 games and amassed 717 plate appearances, coming up with 7.7 WAR and putting himself in the conversation for the American League MVP award. He didn't end up as the winner, but Altuve was one of the best players on one of the best teams and was certainly deserving of being discussed.
11. Kansas City Royals – Danny Duffy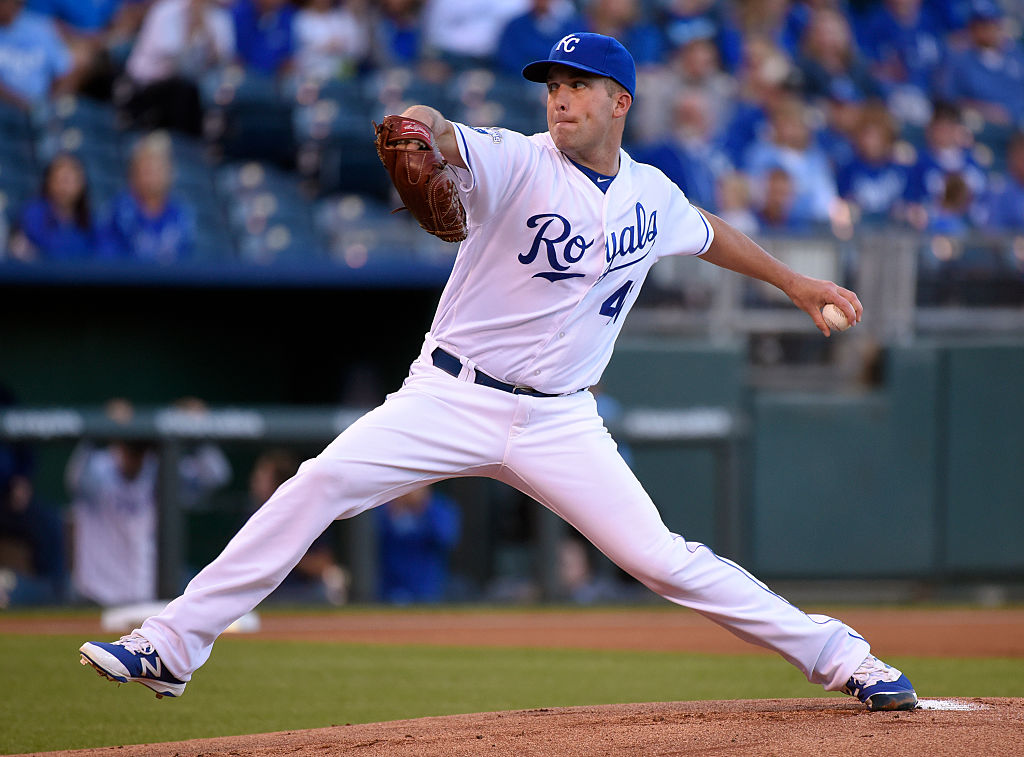 The Kansas City Royals left-hander ended up being their best player this season, and that says quite a bit about how their season went. Danny Duffy wasn't even in the starting rotation for the entire year, making 26 starts and 16 relief appearances and posting an ERA of 3.51 with 188 strikeouts in 179 1/3 innings pitched. Duffy ended up with a solid 4.2 WAR, and had a really great stretch of pitching from mid-May until mid-August, with a 2.61 ERA over 19 starts.
12. Los Angeles Angels – Mike Trout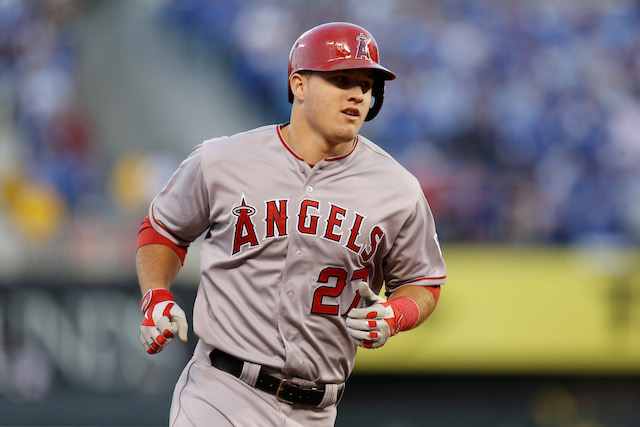 Is there any surprise that outfielder Mike Trout is the best player on the Los Angeles Angels? As the 2016 American League MVP winner, the fact that he was the top performer in all of baseball shouldn't be a surprise either, with 9.9 WAR in 159 games played. Trout hit .315/.441/.550 with 29 home runs and 30 stolen bases, but the Angels were yet again one of the worst teams in baseball — missing the playoffs for the fifth time in Trout's six-year career. It's a real shame that the consensus best player in the game has only 12 plate appearances in the postseason, on the biggest stage.
13. Los Angeles Dodgers – Corey Seager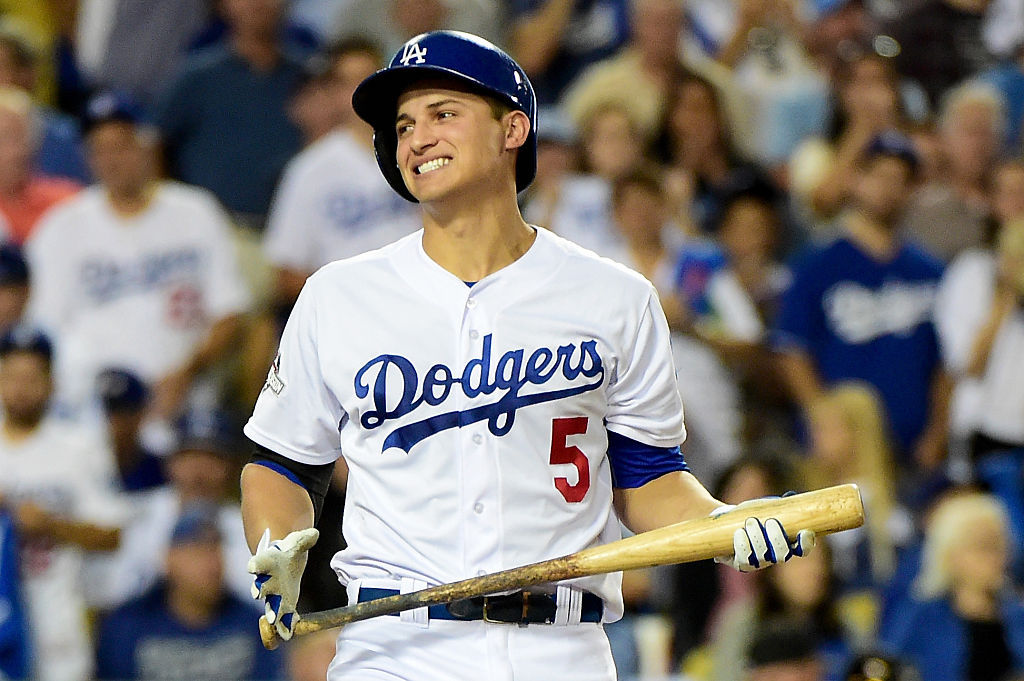 The Los Angeles Dodgers' rookie shortstop had a pretty great season. Corey Seager had 6.1 WAR and a slash line of .308/.365/.512 with 26 home runs, making his first All-Star team and running away with the National League Rookie of the Year award. Seager was also instrumental in leading the Dodgers to the NLCS against the Chicago Cubs, which they lost in six games. Seager hit two big home runs against the Washington Nationals in the NLDS.
14. Miami Marlins – Christian Yelich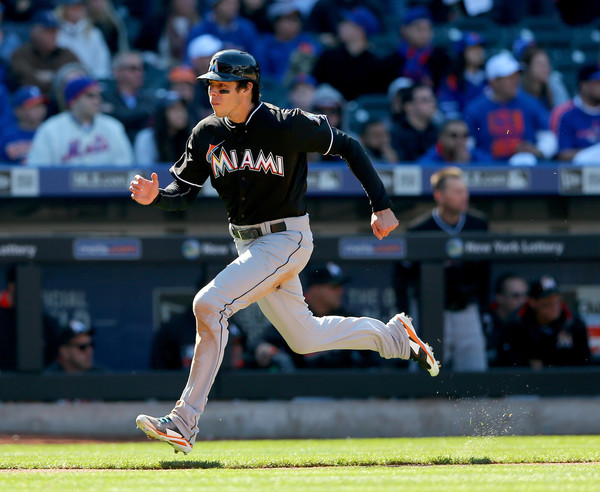 The Miami Marlins' 24-year-old left fielder found his power this year, as Christian Yelich eclipsed his previous career-high in home runs (which was nine) and clubbed 21 in 2016. He also put up a slash line of .298/.376/.483, drove in 98 runs, and finished with 5.3 WAR. The Marlins had a tough year, missing out on the playoffs and losing star pitcher Jose Fernandez in a tragic boating accident.
15. Milwaukee Brewers – Ryan Braun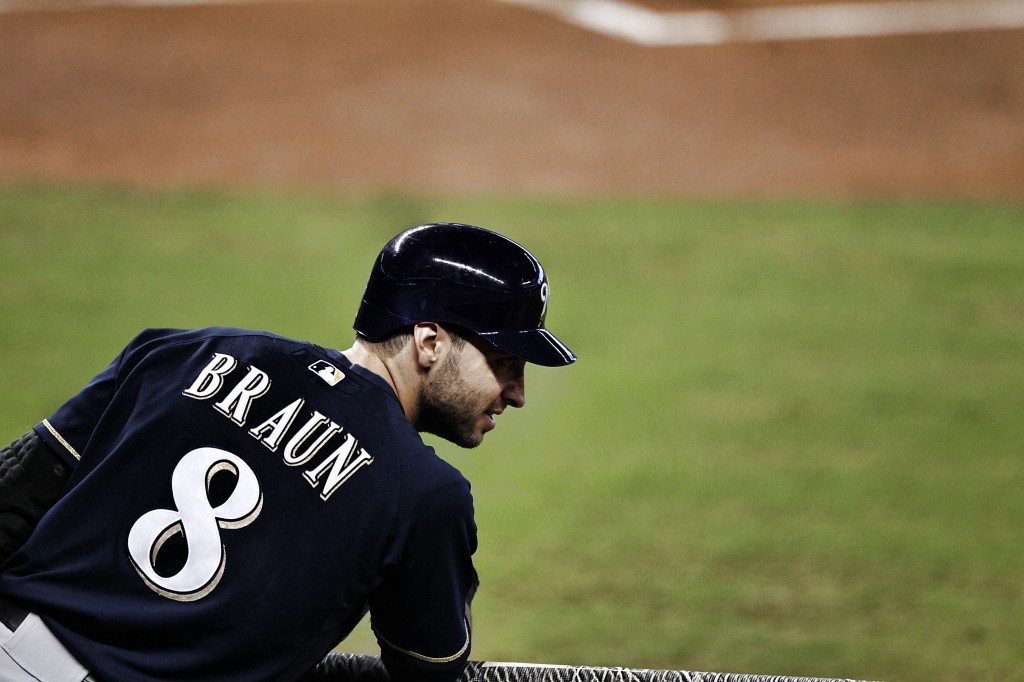 He's been with the team since 2007, and certainly has had some ups and downs. Braun was the MVP award winner in 2011, but has twice tested positive for banned substances and even served a long suspension in 2013. He had a strong bounceback season in 2016, however, hitting .305/.365/.538 with 30 home runs and 91 RBI. He's not a very good defender at this point in his career, but he was good enough to be able to put together a 4.4 WAR season.
16. Minnesota Twins – Brian Dozier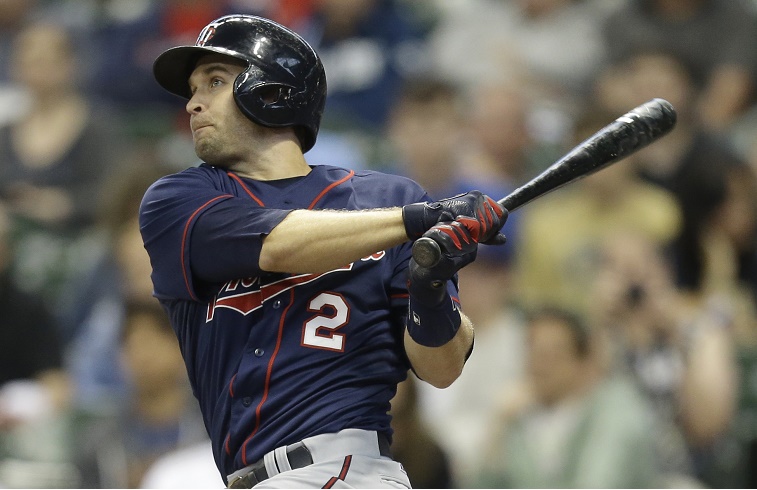 Because he plays for the Minnesota Twins, people probably completely overlook Brian Dozier for what he was in 2016 — one of the best power-hitters in Major League Baseball. The Twins second baseman crushed 42 home runs in his fifth season in the big leagues, putting up a .886 OPS. He was worth 6.2 WAR in 155 games, becoming a bright spot for a team that had a pretty dull season. At 29 years old, Dozier probably still has a few more prime years left.
17. New York Mets – Noah Syndergaard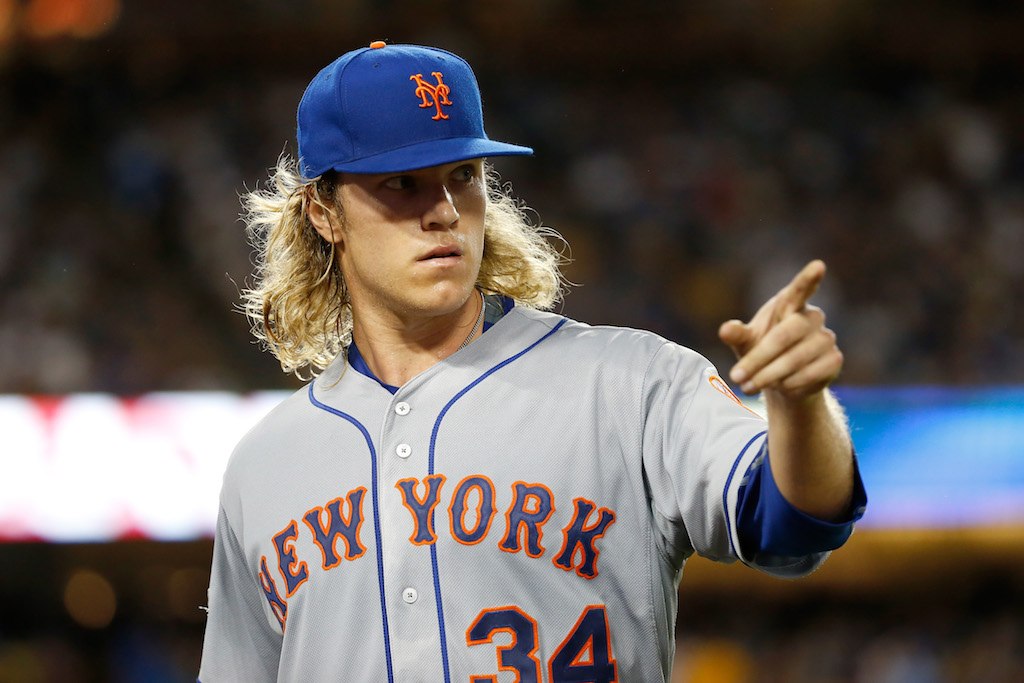 The New York Mets dealt with a ton of major injuries, leading to them battling for a wild card spot instead of contending in the NL East with the Washington Nationals. But one of the major bright spots of the season was starting pitcher Noah Syndergaard. "Thor," as he's known because of his last name and long blond hair, started 30 games and tossed 183 2/3 innings with a 2.60 ERA, 2.29 FIP, and 10.7 K/9. Those are crazy numbers, but unfortunately not good enough to outduel Madison Bumgarner in the wild card game.
18. New York Yankees – Masahiro Tanaka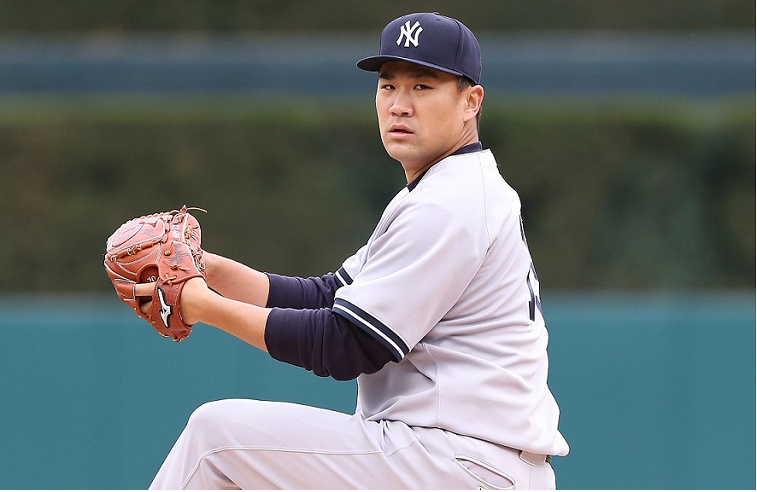 In his third season with the team, 28-year-old starting pitcher Masahiro Tanaka had his best and most healthy season for the New York Yankees. Although New York is in a transition, moving some of the older and more expensive players off the roster in favor of young talent, Tanaka fits with the retooling Yanks going forward. In 31 starts and 199 2/3 innings, Tanaka had a 3.07 ERA and 5.4 WAR this season.
19. Oakland Athletics – Kendall Graveman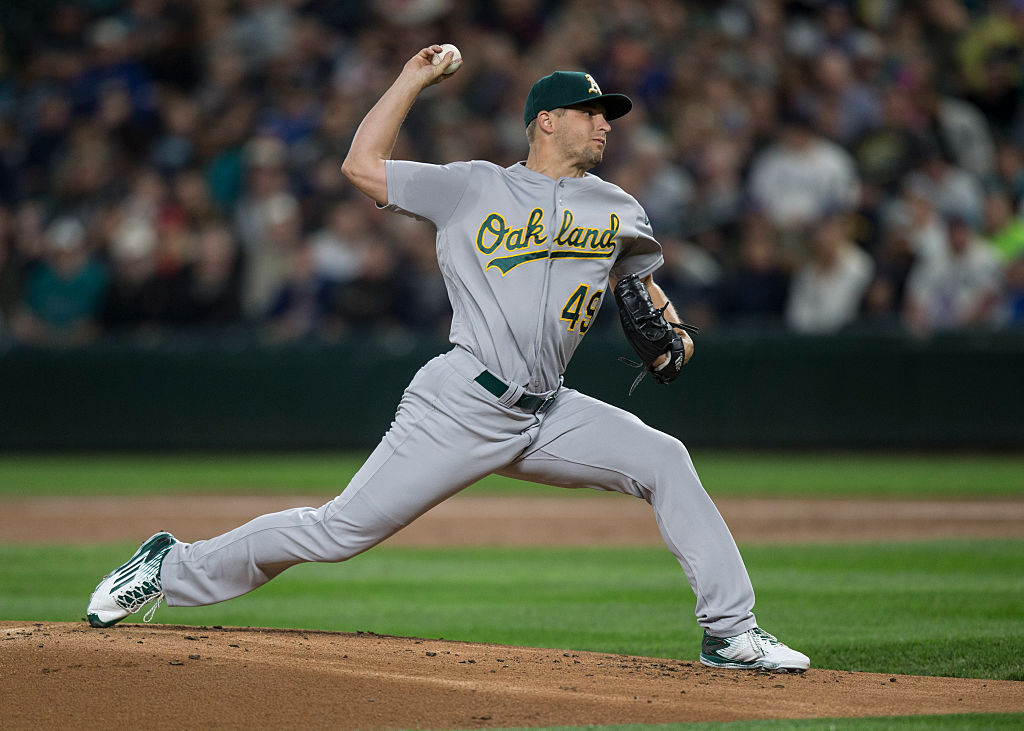 The best player on the Oakland A's this year was starting pitcher Kendall Graveman, which is somewhat telling of where they are as a franchise. Graveman had an okay season in his first full year in the big leagues, with a 4.11 ERA in 186 innings and 31 starts. But he doesn't strike out too many batters, with just a 5.2 K/9 — and that doesn't stack up well against his 2.3 BB/9, either. Graveman did pitch well enough to have a 3.2 WAR, but the fact that it leads the team is a bit troublesome for A's fans.
20. Philadelphia Phillies – Odubel Herrera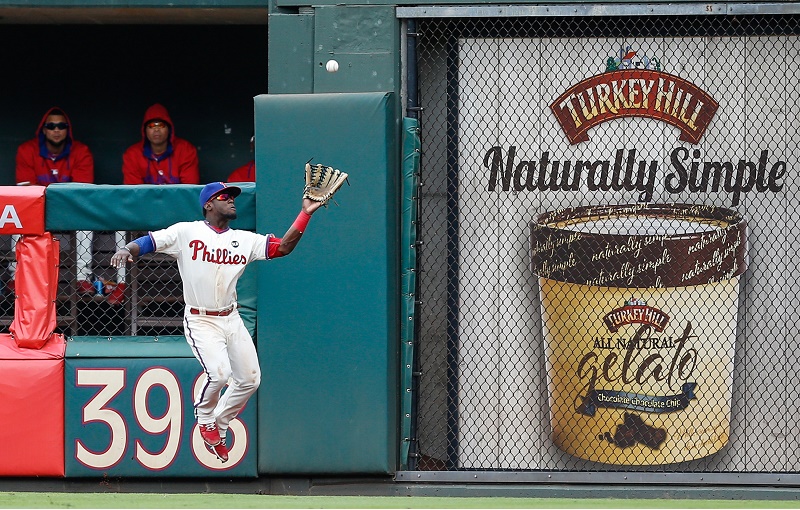 24-year-old outfielder Odubel Herrera had another good year for the Philadelphia Phillies in 2016, topping off his excellent rookie campaign from 2015. Herrera had a .286 batting average with a .781 OPS, hitting 15 home runs and stealing 25 bases. He's an excellent defensive center fielder, which helped Herrera to post 4.2 WAR on the season, and Herrera also made the first of what might be many All-Star games in his career.
21. Pittsburgh Pirates – Starling Marte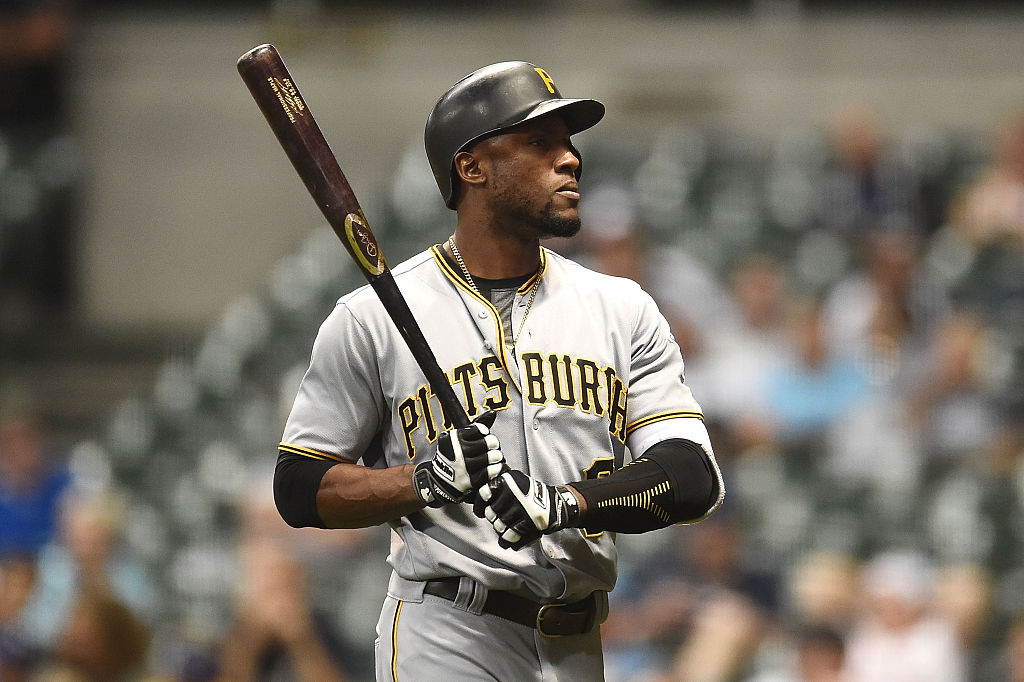 In his fifth season in the big leagues, Pittsburgh Pirates outfielder Starling Marte finally busted out. He made his first All-Star team, hitting a career-best .311 with a .818 OPS, nine home runs, and 47 stolen bases. A left fielder on the Pirates, Marte is easily one of the top defensive outfielders in the game — he would probably play center field on just about any other team. He compiled 4.9 WAR on the year.
22. San Diego Padres – Drew Pomeranz
The San Diego Padres had a bad enough year that the guy who ended the season as their best player actually hadn't been on the roster since July. Left-handed starting pitcher Drew Pomeranz started 17 games, throwing 102 innings, with a 2.47 ERA and 115 strikeouts. That was good enough to earn him a 3.4 WAR at the time that the Padres dealt him to the Boston Red Sox, where he had a somewhat mediocre finish to the year — a 4.59 ERA in 68 2/3 innings.
23. San Francisco Giants – Madison Bumgarner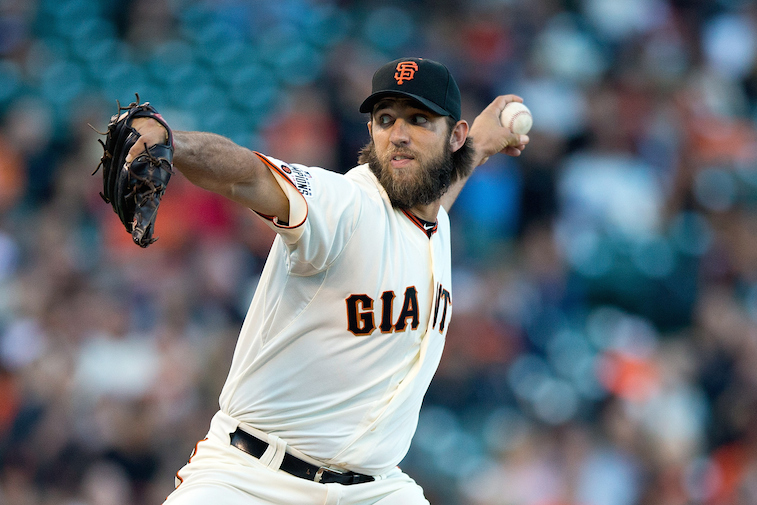 The long-time ace of the San Francisco Giants (or at least it feels like it's been a long time) was their best performer in 2016. Madison Bumgarner had another extraordinary season, posting career-bests in ERA (2.74), innings pitches (226 1/3), and K.9 (10.0). He threw four complete games, including one shutout, and helped lead his team to the wild card game, which he started and won. Bumgarner's postseason hero reputation came to an end in the NLDS, where the Giants lost to the Chicago Cubs.
24. Seattle Mariners – Robinson Cano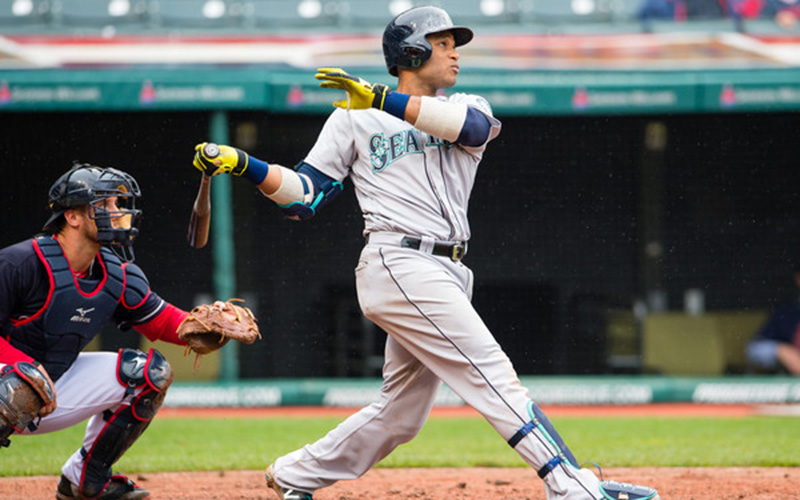 33-year-old second baseman Robinson Cano had a great year in 2016 for the Seattle Mariners. He had a .298 batting average with a .882 OPS, posting a career-high in home runs at 39. It was a nice bounceback after a down year in 2015 that had many questioning how much longer he was going to be a viable major league hitter. Cano even had a pretty good year in the field, and was good enough to put together a 7.3 WAR season overall.
25. St. Louis Cardinals – Carlos Martinez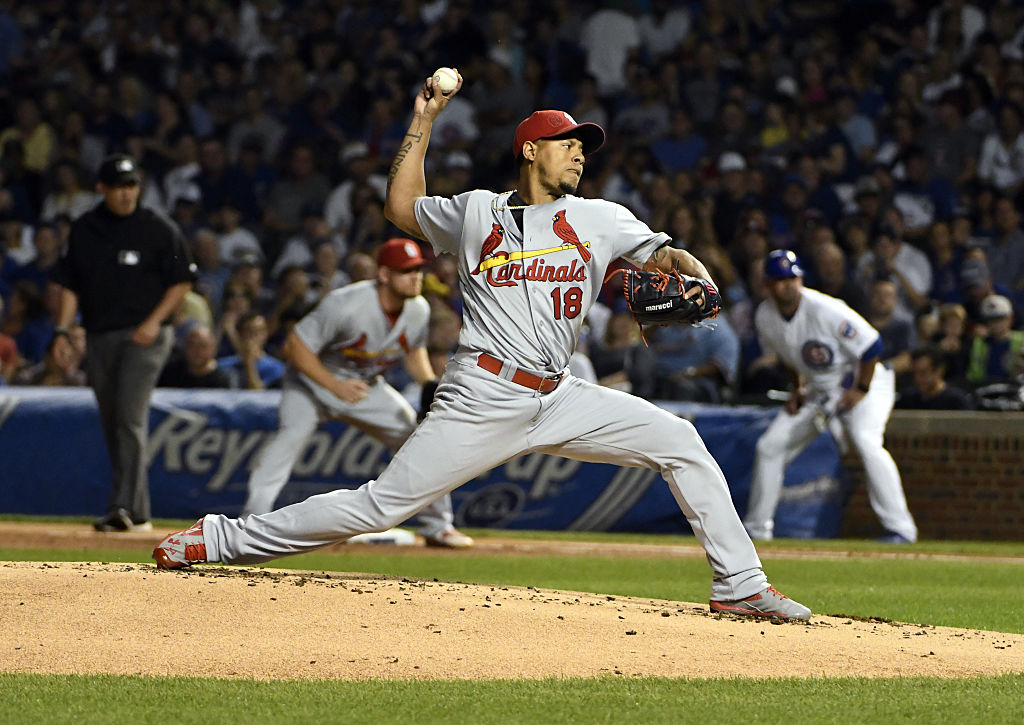 Still just 24 years old, 2016 was starting pitcher Carlos Martinez's best and most healthy season so far in his career. He started 31 games with a career-high 195 1/3 innings, putting up a 3.04 ERA and 3.61 FIP with 8.0 K/9 and 3.2 BB/9. He's the unquestioned ace of the St. Louis Cardinals' staff, with Adam Wainwright moving into the downside of his long Cardinals career. Martinez was worth 5.4 WAR and is under team control for three more seasons.
26. Tampa Bay Rays – Kevin Kiermaier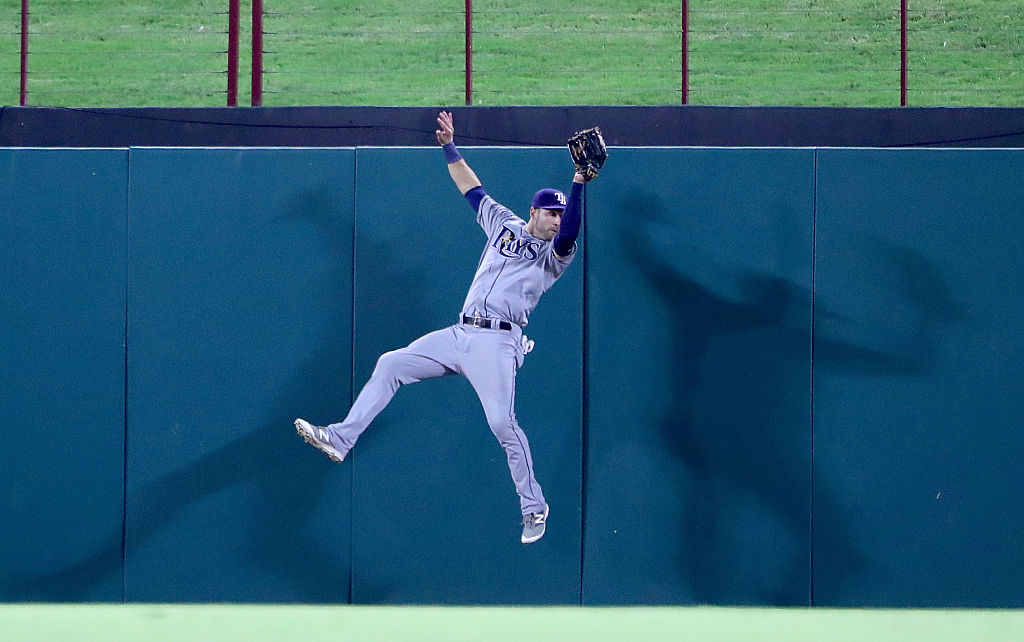 The 26-year-old outfielder isn't the greatest offense player, but the Tampa Bay Rays' Kevin Kiermaier is one of the best defensive players in all of baseball. That's why, despite a mediocre-looking slash line of .246/.331/.410 with just 12 home runs in 105 games, Kiermaier was good enough to put up 5.5 WAR. He actually had a similarly tepid slash in the season prior, but played in 46 more games, giving him a 7.3 WAR for the 2015 season.
27. Texas Rangers – Adrian Beltre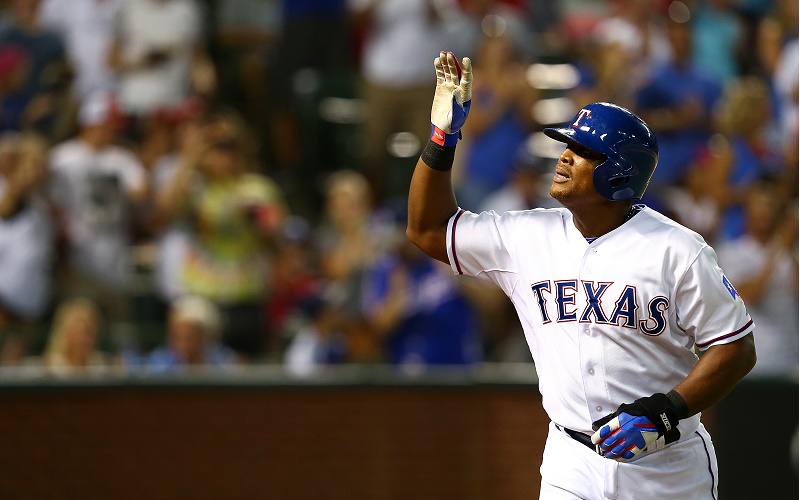 Third baseman Adrian Beltre just continues to produce solid numbers, and it may find him in the Hall of Fame once his career is over. The 37-year-old played his 19th season in Major League Baseball for the Texas Rangers, hitting 32 home runs and hitting .300 with an OPS of .879. He was the best player on the team with the best record in the American League, and had 6.4 WAR — his seventh consecutive season with at least five WAR.
28. Toronto Blue Jays – Josh Donaldson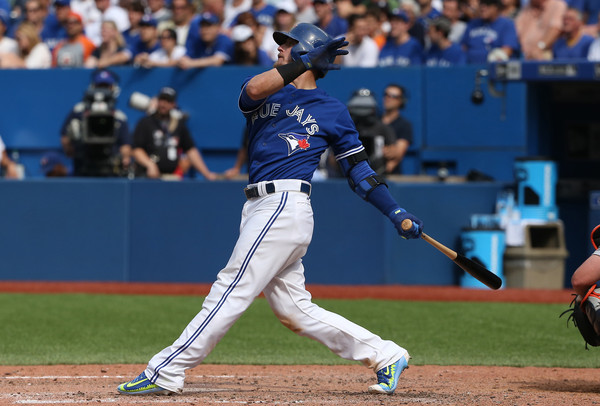 The 30-year-old third baseman for the Toronto Blue Jays had another great season, and continues to make Billy Beane look foolish for letting him go. Josh Donaldson hit 37 home runs, got on base at a .404 rate, and had a career-best .953 OPS this year. He may not repeat as the American League MVP, but he was an All-Star and put together an outstanding 7.4 WAR season. Donaldson is one of a handful of the best players in the game.
29. Washington Nationals – Max Scherzer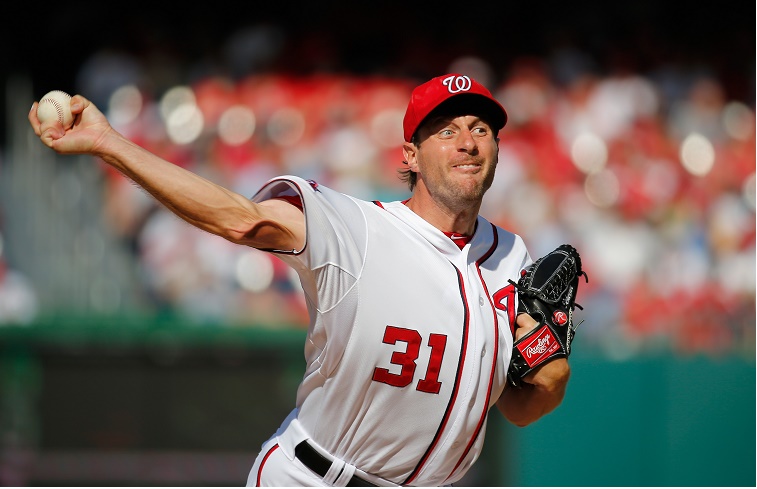 After a great season from Bryce Harper in 2015, Max Scherzer unseated his teammate from the spot for the top performer on his own team in 2016. Scherzer led the National League in games started (34), innings pitched (228 1/3), and strikeouts (284). He also allowed 31 home runs, which was the most in the league, but that didn't stop him from having a 2.96 ERA and 6.2 WAR. Scherzer was one of the three finalists for the 2016 National League Cy Young award.
All stats courtesy of baseball-reference.com.