The 5 Best MLB Players Under 25 Years Old
The prime for most Major League Baseball players comes when they're around the age of 27. So players in their early- and mid-20s typically haven't yet reached the peak of what they can accomplish in their careers, whereas players in their 30s are usually on the downturn. Here's a list (in alphabetical order) of the best MLB players under age 25, which means they probably have some unrealized potential.

One note: players who still have rookie eligibility are excluded because it's hard to classify a player as among the "best" with such a small sample size in the majors.

Ronald Acuna Jr., OF, Braves
Reigning National League Rookie of the Year Ronald Acuna Jr. signed a mega contract with the Braves during the opening days of this season. The eight-year, $100 million agreement includes two club options that could keep the 21-year-old in Atlanta until he's 30. What led the team to give him a nine-figure contract after just one season? How about a .293 average with 26 home runs in 111 games last season. Through the first 30 games of his sophomore season, Acuna hit .283 with six home runs and 20 RBI. If that doesn't qualify as one of the best young MLB players, we don't know what does.

Cody Bellinger, 1B/OF, Dodgers
Cody Bellinger probably was a fringe candidate to appear on this list during the offseason, but his performance through the early part of 2019 solidified his place as one of the best MLB players under 25. He hit 39 home runs as a rookie in 2017, and he hit .260 with 25 home runs last year while playing in all 162 games.

He's off to a scorching start this season, already more than halfway to his home run total from 2018 and on pace to surpass his career-high total from his rookie campaign. Bellinger was hitting .425 with 14 homers, 38 RBIs, and a 1.367 OPS in his first 32 games. He is an early favorite to win the National League MVP, and he won't be 24 until July.

Carlos Correa, SS, Astros
Carlos Correa barely makes this list because he'll turn 25 in September. He hit at least 20 home runs in each of his first three seasons in the majors, from 2015-2017, with a .315 batting average in the last year of that span. Injuries slowed Correa the last two seasons, and he played in just 109 games in 2017 and 110 in 2018. He hit just .239 with 15 home runs last season. However, he is healthy this season and off to a strong start. Correa had a .296 average with six home runs through 28 games.

German Marquez, SP, Rockies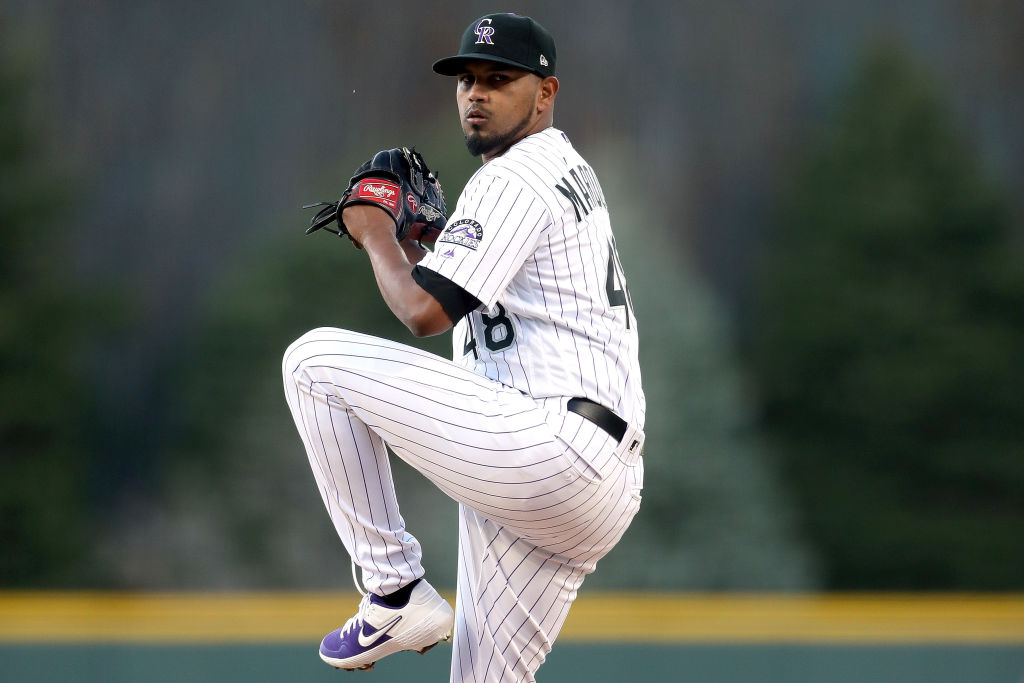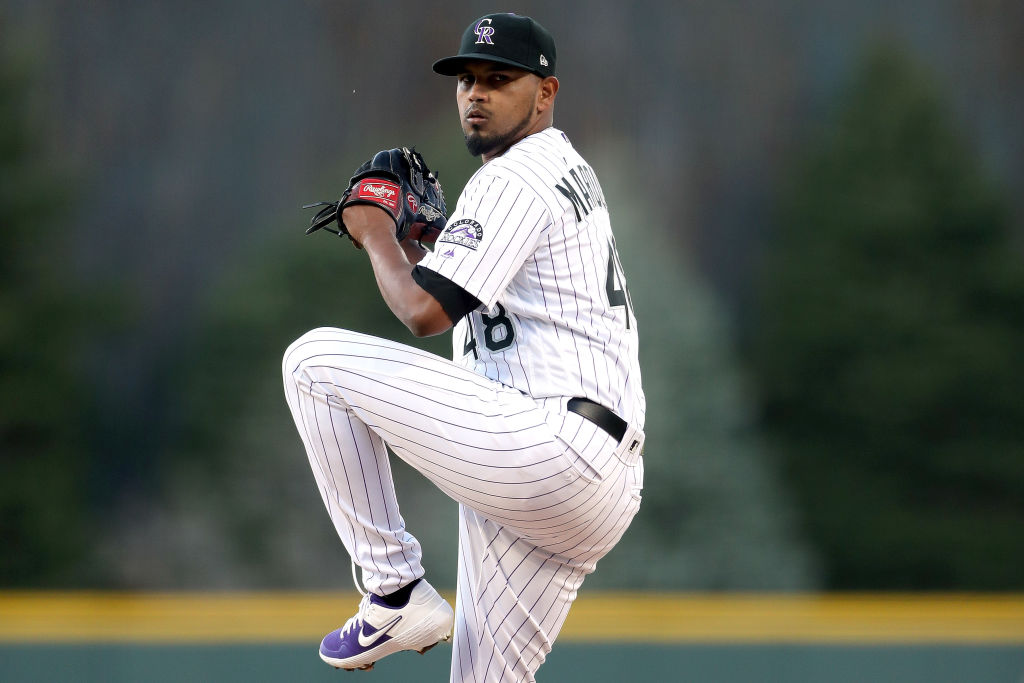 The sole pitcher on this list, German Marquez shattered his career high in strikeouts last season with 230 whiffs in 33 starts. His ERA was a bit high at 3.77, but that is to be expected for a Rockies pitcher who makes about half of his starts at hitter-friendly Coors Field.

In his first seven starts of 2019, he threw 46 innings and posted a 2.93 ERA with 43 strikeouts. He enjoyed the best game of his career on April 14, going this distance in a one-hit complete-game shutout at the Giants. Marquez struck out nine batters with nary a walk in that gem. While his ERA may not always look great since he pitches at elevation a lot, if Marquez can keep his strikeout totals up and his walks down, he should be a star in the making. And at 24 years old, there's still a chance for him to get better.

Juan Soto, OF, Nationals
Juan Soto had a tremendous rookie season for the Nationals in 2018, with a .292 average, 22 home runs, 70 RBIs, and a .923 OPS in 116 games. Perhaps most impressive of all, he did all of that as a teenager; he didn't turn 20 until October. Soto's average isn't as good through the first month of this season, but he's on pace to hit 25 or more homers. Based on his rookie stats and the potential he has, Soto deserves a spot on this list.