NBA: 5 Best Defenders According to Advanced Stats
Offense reigns supreme in the NBA; the highlights on SportsCenter are often dunks, three-pointers, and slick crossover moves. But there are two ends of the floor, and the old cliche says that defense wins championships. But measuring defensive value based on what you can see on the court is difficult to do. One good way to assess value is with advanced defensive statistics.
For that, we have two: defensive rating (DRtg) and defensive win shares (DWS). DRtg was created by Dean Oliver and is a calculation that involves individual defense, taking into account blocks, steals, and defensive rebounds and relating it per 100 possessions. With DRtg, the lower the number the better. DWS is related to DRtg but also takes into account wins by a team, doling out win shares based on defensive contribution. Here are the five best NBA defenders from the 2015–16 season, according to the advanced defensive statistics.
1. Andre Drummond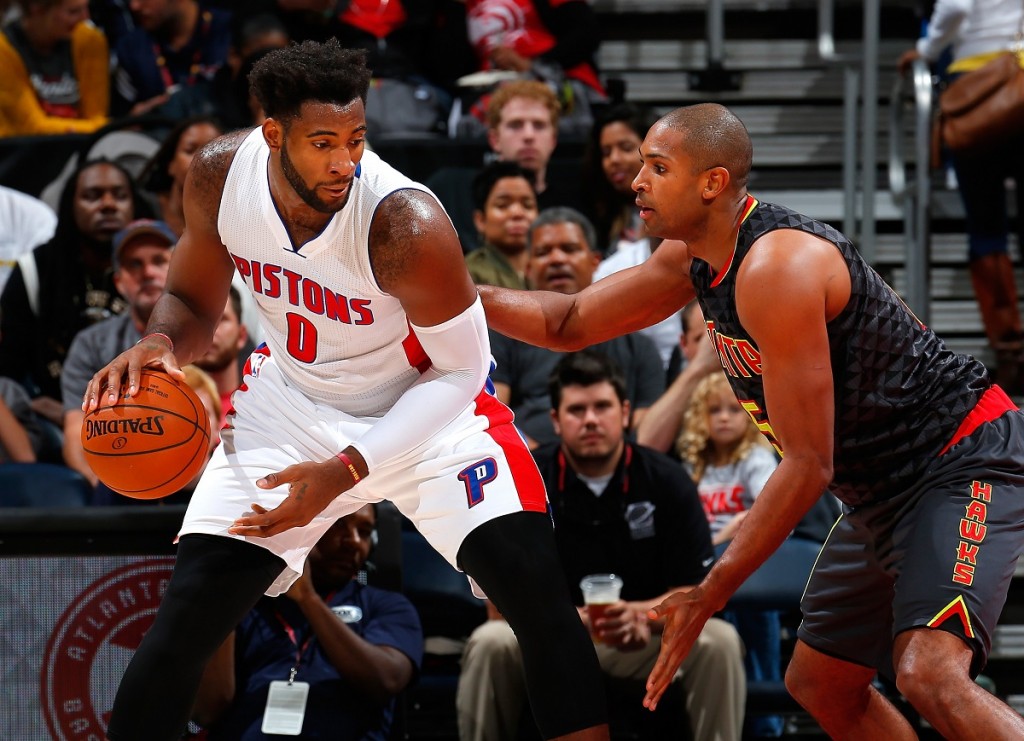 DRtg: 98
DWS: 5.5
Andre Drummond has developed into one of the best young centers in the NBA. He's still only 23 years old, and last season he upped the scoring to 16.2 points and led the league with 14.8 rebounds per game. It was good enough to lead the Detroit Pistons to the postseason for the first time in eight years.
Drummond is well-known for being a defensive stalwart, and he was a big part in lowering the team defensive rating. The Pistons were the No. 12-rated defensive team in the NBA this last season after being rated 19 the season before. Drummond is the Pistons' franchise player, and the team gave him a five-year max deal last offseason to stick around and continue to be one of the best NBA defenders.
2. DeAndre Jordan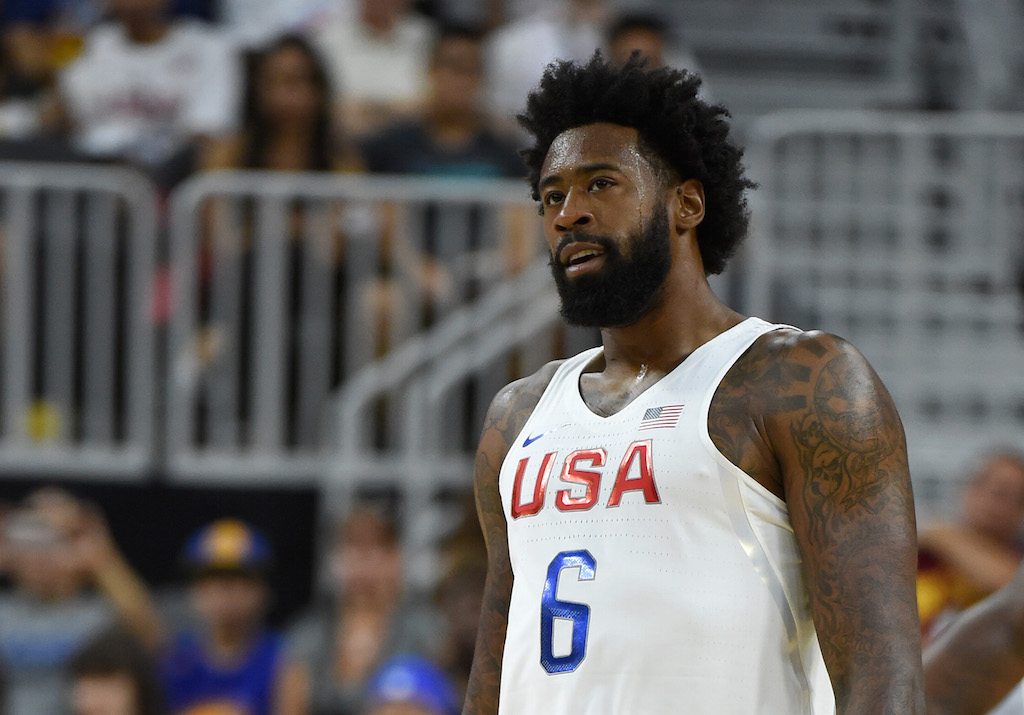 DRtg: 98
DWS: 5.5
DeAndre Jordan was nearly a member of the Dallas Mavericks just a year ago. But he was brought back with the Los Angeles Clippers, and he had an outstanding season in 2015–16. Jordan led the league in shooting percentage for the fourth year in a row, posting a 70.3% mark from the field. He also set a career high with 12.7 points per game and brought down 13.8 rebounds.
Jordan is also a rock on defense for Los Angeles, putting together an outstanding defensive rating of 98 last year and three consecutive seasons of five defensive win shares or more — including leading the league in 2014–15. As great as he has been in the regular season, he was even better in the postseason for the Clippers (albeit only in six games last year). Jordan grabbed 16.3 rebounds per game in the playoffs to go along with 2.7 blocks. He'll only be 28 going into next season, so he could be one of the elite defensive centers in the league for years to come.
3. Kawhi Leonard
DRtg: 96
DWS: 5.5
The San Antonio Spurs got a bit of a surprise when they took Kawhi Leonard with pick No. 15 in the 2011 NBA Draft. He only averaged 7.9 points in 24 minutes per game in his rookie season in San Antonio, but since then he has developed into a true star player on both ends of the court. Last season, Leonard averaged 21.2 points, 6.8 rebounds, and 1.8 steals per game, leading the Spurs to the second-best record in the NBA.
It's quite possible that he's still an underrated player. Leonard had a defensive rating of 96 last season, the same number he had the year prior when he led the league. His 5.5 DWS set a career high for him, up from 4.4 the year before. At just 25 years old coming into the 2016–17 season he's one of the up-and-coming superstars of this generation of NBA players. The Spurs are the model franchise of the last 25 years in the NBA, transitioning seamlessly from David Robinson to Tim Duncan and now Leonard.
4. Paul Millsap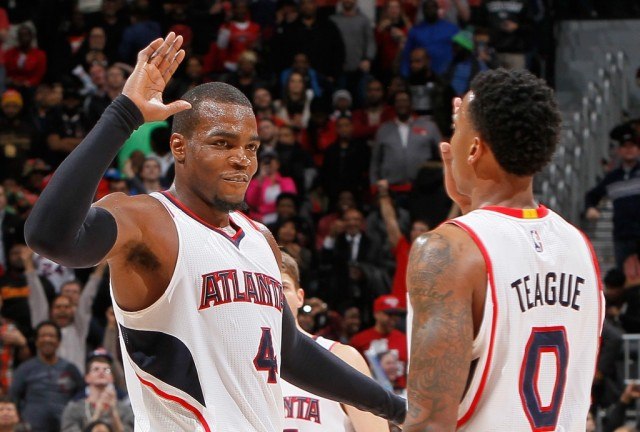 DRtg: 96
DWS: 6.0
One of the late bloomers of the NBA stars, Paul Millsap has developed on both ends of the court during his time in Atlanta. Originally drafted by the Utah Jazz in the second round back in 2006, Millsap earned his minutes on the court and formed a successful career as a backup power forward in his first four years as a pro. He budded into a serious, borderline All-Star as he took over in the starting lineup for the departed Carlos Boozer in 2010–11, and finally made his first All-Star team upon arriving in Atlanta with the Hawks in 2013–14.
But last season, Millsap made the biggest strides of all. Just by looking at his regular stat line, you might not know much was different. He actually played the exact same minutes per game as the season prior, with a similar point-per-game average. But his rebounds went from 7.8 to nine, his blocks per game went from 0.9 to 1.7, and he improved massively as an overall defender. After getting about four defensive win shares for the first time two years ago, he made an incredible leap to lead the league in DWS in 2015–16 and drop his defensive rating from 108 back in 2011 all the way down to 96 last season.
5. Hassan Whiteside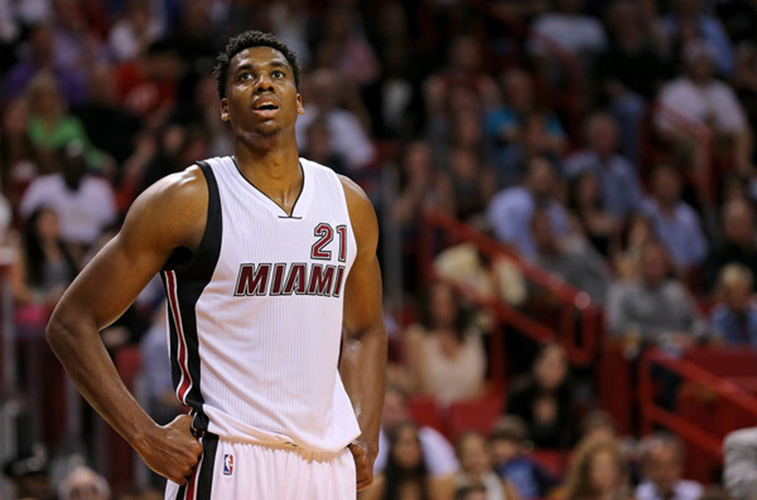 DRtg: 95
DWS: 5.3
Hassan Whiteside came pretty much out of nowhere to become a defensive star for the Miami Heat. He signed in mid-November 2014, worked his way into the lineup, and eventually became a starter last season. Whiteside started 43 games for the Heat last season, playing 29.1 minutes per game and scoring 14.2 points. He also grabbed 11.8 rebounds and led the league in blocks and block per game, averaging 3.7 per night.
All of that was good enough to make Whiteside the defensive player in the league last season, according to DRtg. With Dwyane Wade leaving Miami and heading to Chicago to play with the Bulls, the Heat went all in on Whiteside last offseason. They signed him to a four-year, $98 million contract to be the anchor in the middle on defense. It's not bad for a former second-round pick who was out of the league for over two full years.
Follow Ryan on Twitter @RyanDavisBP
Statistics courtesy of ESPN and Basketball-Reference.