Where the NBA's Best Free Agents Are Signing This Year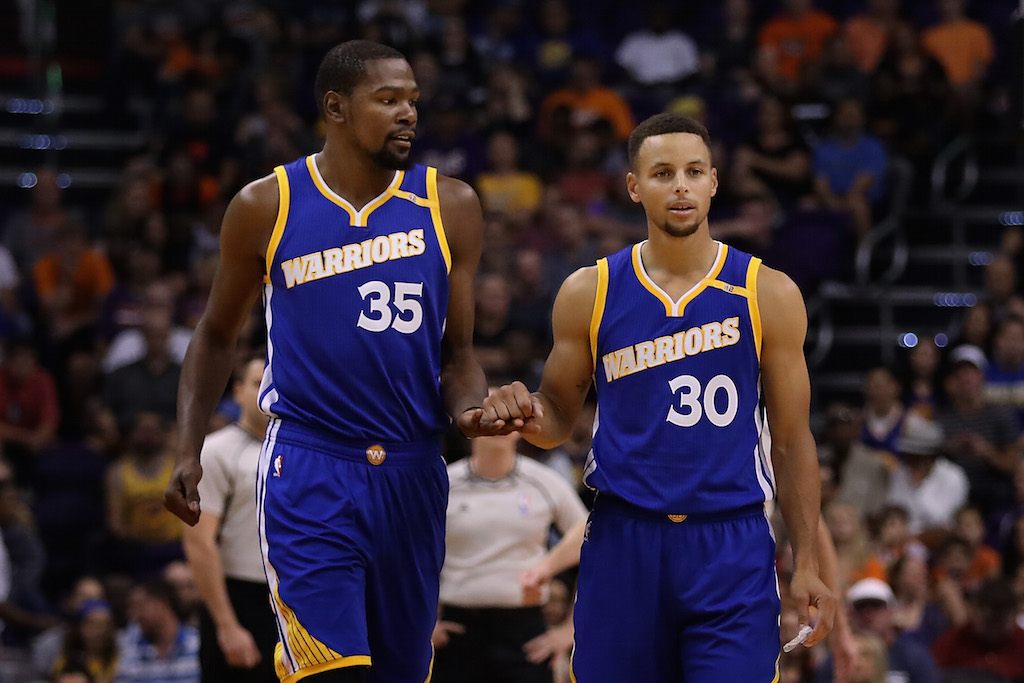 Free agency. It's where NBA players go to get paid, and where both the lives of individuals and the future of a franchise can change in an instant. Plenty of teams will dole out awful contracts this offseason, while other teams will end up giving raises to players who deserve them.
With the salary cap continuing to rise because of the influx of money into the NBA via its television deal with ESPN, more and more players are opting out of pre-existing contracts to become a free agent. That means lots of stars to watch. But who will sign where? We put together a list of the 25 best free agents who will likely hit the open market, with a prediction of where each one will end up.
25. Ersan Ilyasova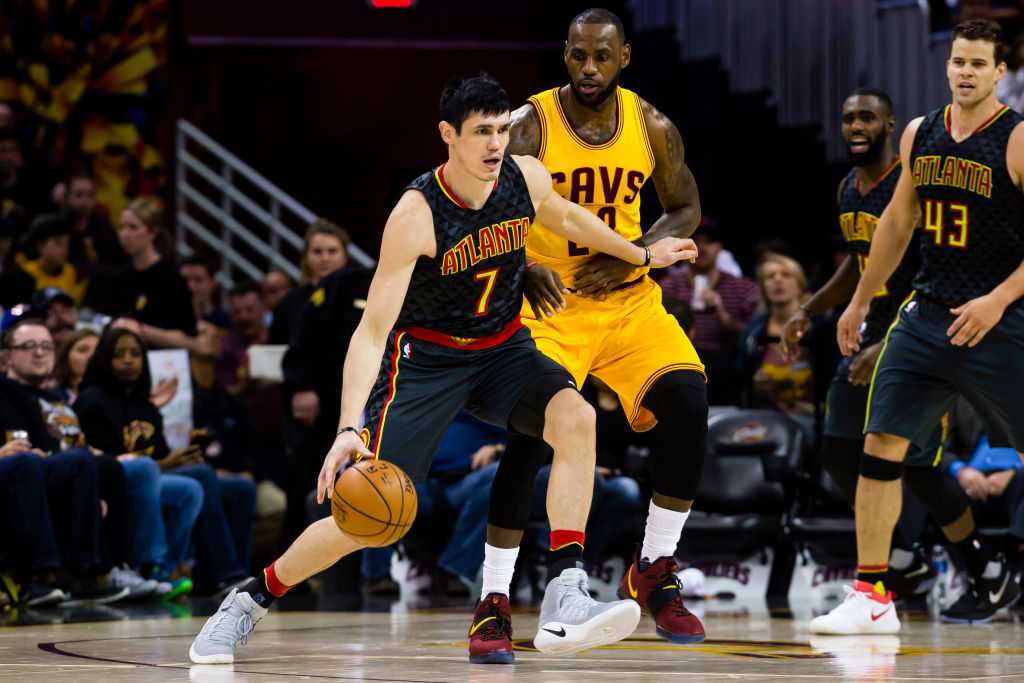 Since June 2015, forward Ersan Ilyasova has been with six different NBA teams, and they've traded him five times. So, either teams really don't want him, or his skills are extremely useful. The fact is, as a stretch-four who knocked down 142 three-pointers in 2016–17 between three teams, Ilyasova is a useful player. He'll be 30 years old next season and probably won't break the bank with his free agent deal. However, he'll be a nice fallback option for the Atlanta Hawks if Paul Millsap decides to take a contract elsewhere.
Prediction: Los Angeles Lakers
24. Tyreke Evans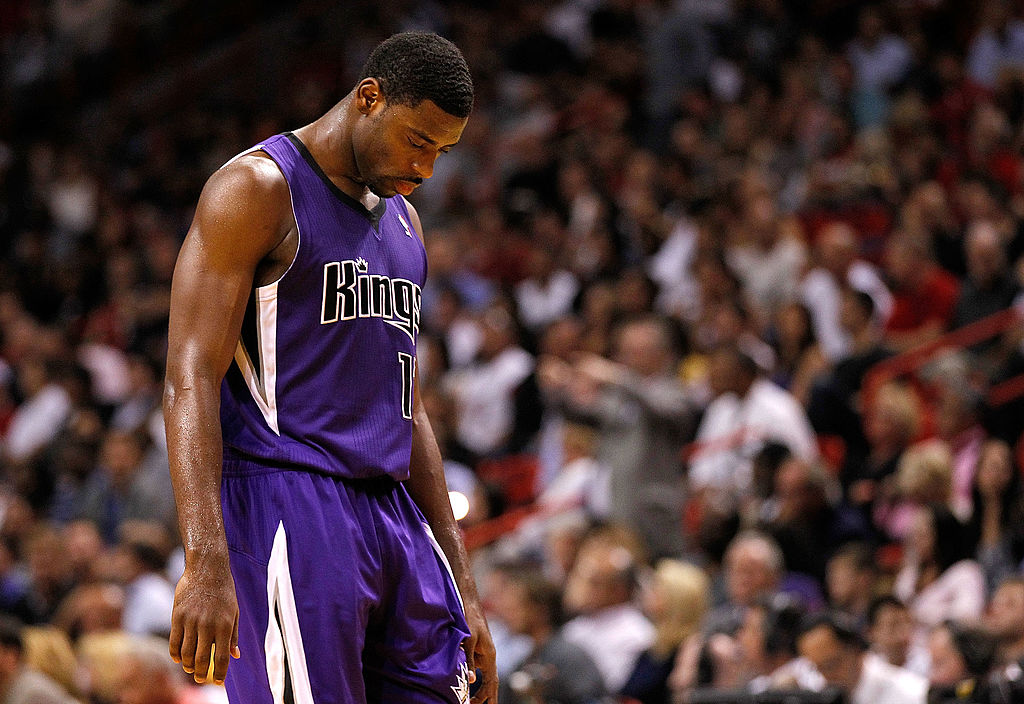 Injuries took a major toll on guard Tyreke Evans, who has played just 65 games in the last two seasons combined. He returned to the Sacramento Kings in the DeMarcus Cousins deal, playing in 14 games while averaging 11.6 points per game.
The talent is still there, but Evans needs to remain healthy and stay on the court to get back to the kind of player he once was (16.8 points, 5.2 assists, 4.9 rebounds from 2010–15). He probably won't get a long-term deal. Look for a team to shell out a decent amount of money on a one- or two-year contract.
Prediction: New York Knicks
23. Derrick Rose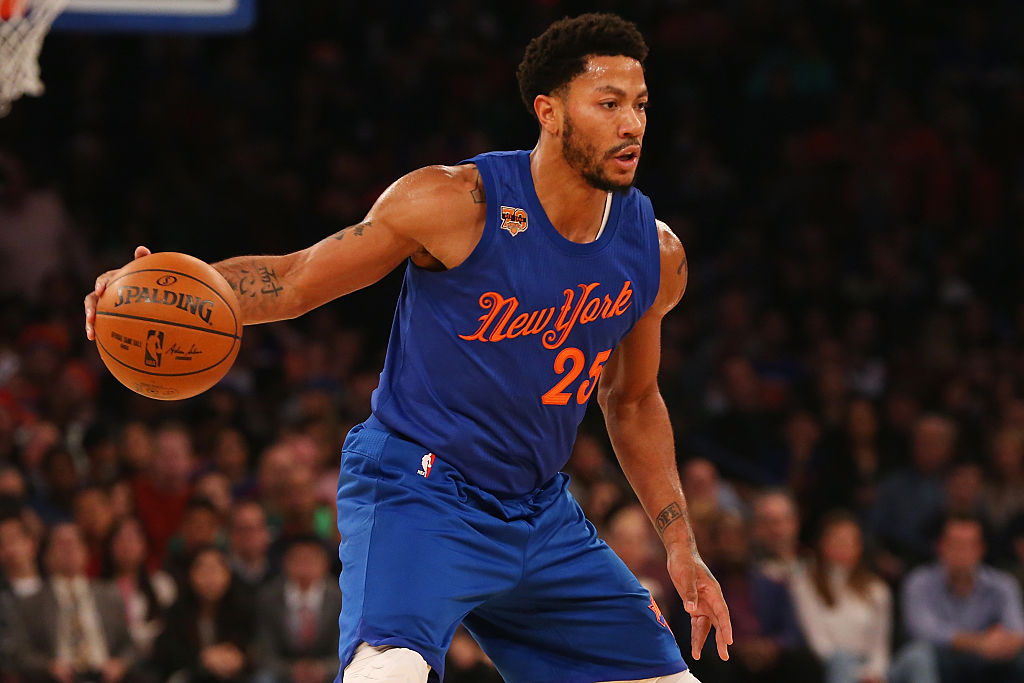 It's been a rough few years for the point guard who was once the youngest MVP in NBA history. For most of his first season with the New York Knicks, Derrick Rose actually played pretty well and stayed relatively healthy, all things considered. He averaged 18 points per game on 47.1% shooting from the field, while getting on the court in 64 games.
But at the very end of a completely lost season for the Knicks, Rose tore his left meniscus. This guy just can't catch a break. There are a lot of point guards on the free agent market, so expect New York to shop around a bit. If Rose can't get the Knicks to commit, maybe a nearby team with plenty of cap space will take a chance.
Prediction: Brooklyn Nets
22. Taj Gibson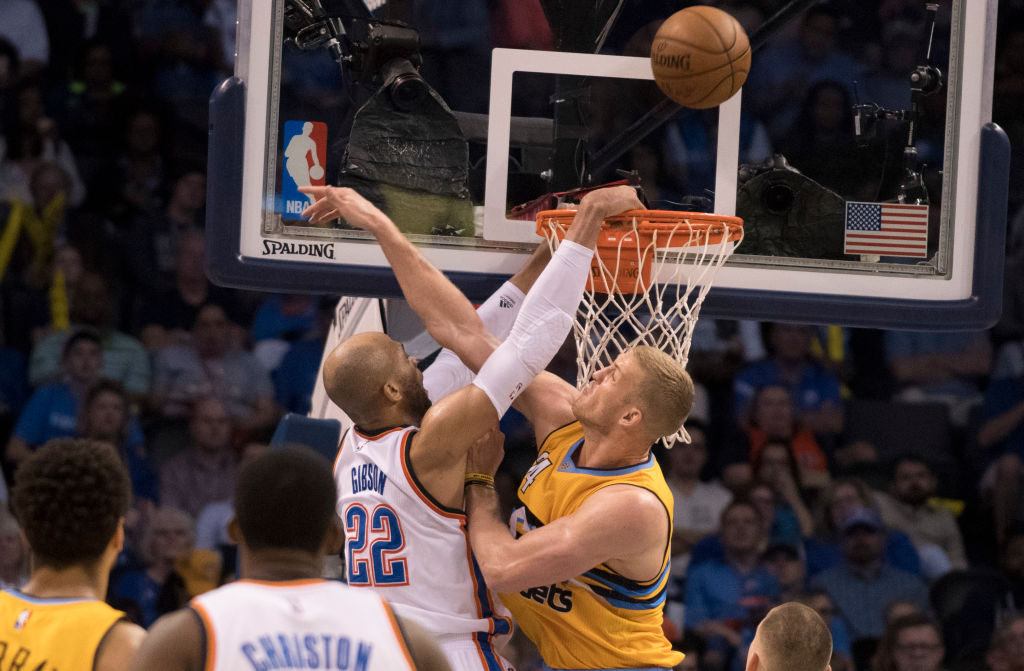 Power forward Taj Gibson is in a tough spot heading into free agency. His Oklahoma City Thunder are hitting the salary cap hard. With quality big men such as Domantas Sabonis, Steven Adams, and Enes Kanter on the roster, it might spell the end of Gibson's short-lived time with the team.
He's 32 years old with a solid mid-range jumper but little else on the offensive end. For his reputation, you'd think Gibson would be a better rebounder (6.3 rebounds per game in his career). That said, he's an excellent defender and a consummate professional. He'll receive a contract with a team that's looking for a quality first big off the bench.
Prediction: Indiana Pacers
21. Nikola Mirotic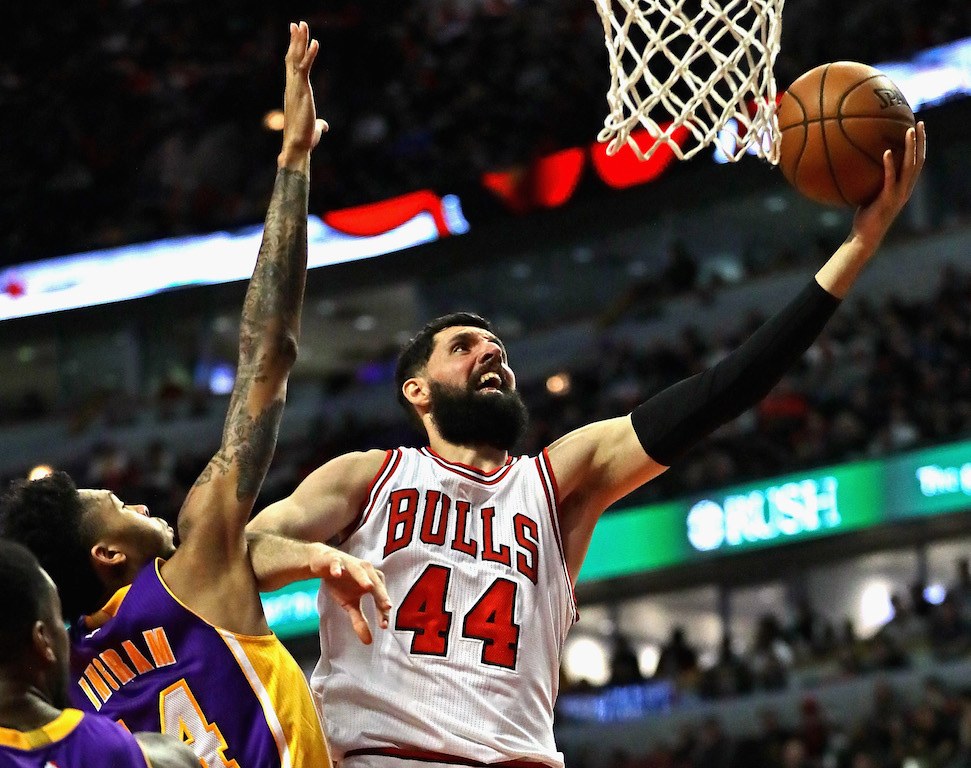 When Nikola Mirotic came to the NBA in 2014, he was considered a potential future star. In three seasons with the Chicago Bulls, he's been nothing but inconsistent. Mirotic has averaged 10.8 points and 5.3 rebounds in 22.8 minutes per game, shooting just 40.9% from the field and 35% from three-point range — while launching 4.8 of his 8.5 shots per game from beyond the arch.
There's still plenty of talent in the 25-year-old forward, but it's difficult to tell whether or not he'll ever come close to realizing it. At times, Chicago seems ready to move on, but Niko found his way back into the starting lineup with a solid finish to the regular season.
Prediction: Chicago Bulls
20. Patty Mills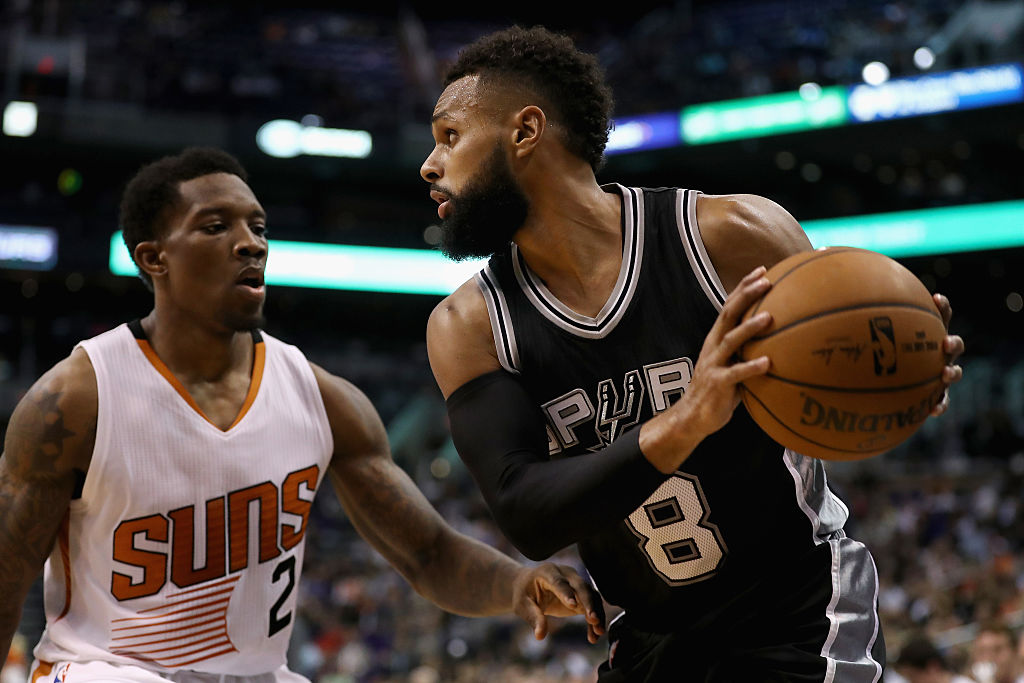 The salary cap situation with the San Antonio Spurs may force sharp-shooting backup point guard Patty Mills to find a new home this offseason. Mills averaged 9.5 points in 21.9 minutes per game this year, shooting 41.3% from three-point range and knocking down a career-best 147 long-balls.
For his career, Mills shoots 39.5% from beyond the arch; that will be very attractive for many teams. At 29 years old, he could find a starting job on a lesser team. Expect Mills to end up getting paid a surprising amount of money.
Prediction: Chicago Bulls
19. Andre Iguodala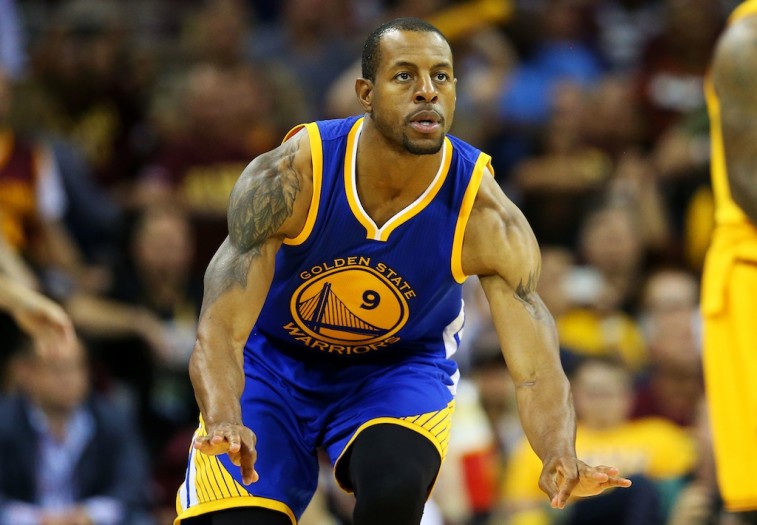 At 33 years old and entering his 14th season in the NBA, Andre Iguodala is no longer the athletic scorer he once was. From 2007–13, the Golden State Warriors forward averaged 16.4 points, 5.8 rebounds, 5.5 assists, and 1.8 steals per game and developed into one of the best two-way players in the NBA.
But he's been relegated to the job of a role player on the Warriors, averaging just 7.6 points in 26.8 minutes per game in 2016–17. The cap situation, as well as some high-profile free agents, will push Iggy out unless he's willing to accept a major pay cut to stick around.
Prediction: Philadelphia 76ers
18. Rudy Gay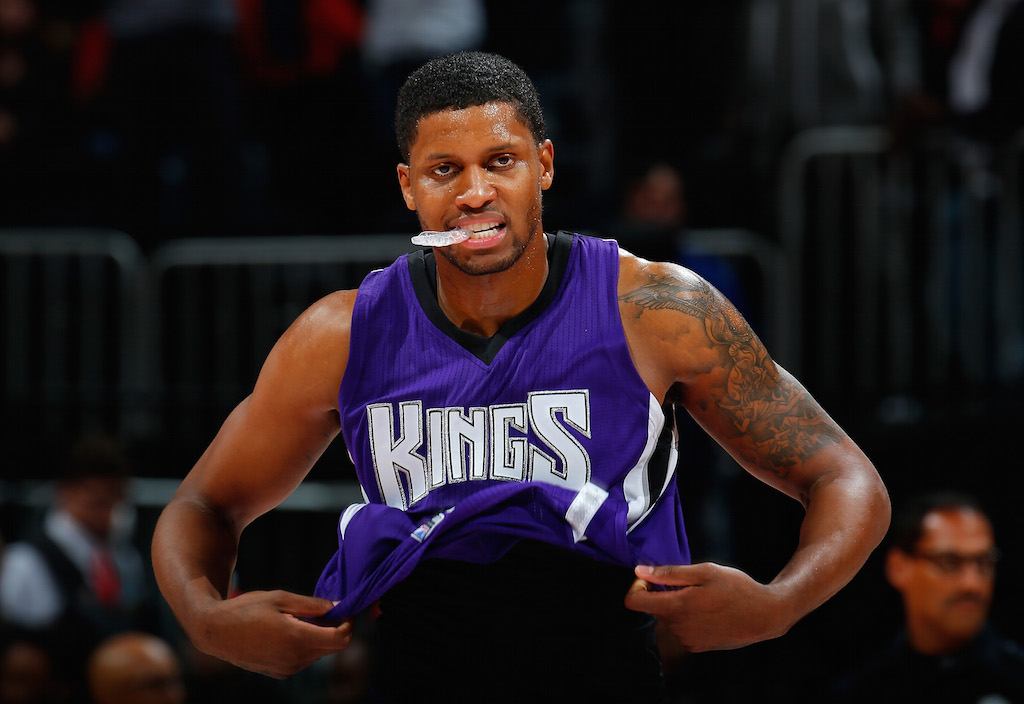 Forward Rudy Gay has an opt out clause, which he informed the Sacramento Kings he intends to exercise this summer to be a free agent. The fact that he tore his ACL complicates things, but Gay should be back on the court near the start of the 2017–18 season. He'll be 31 years old, but he has a history of being a solid scorer and defender.
Gay averages 18.4 points and 5.9 rebounds per game in his career. We're going on the assumption that he does, indeed, opt out and gets a new deal with a team desperate for help.
Prediction: Orlando Magic
17. Mason Plumlee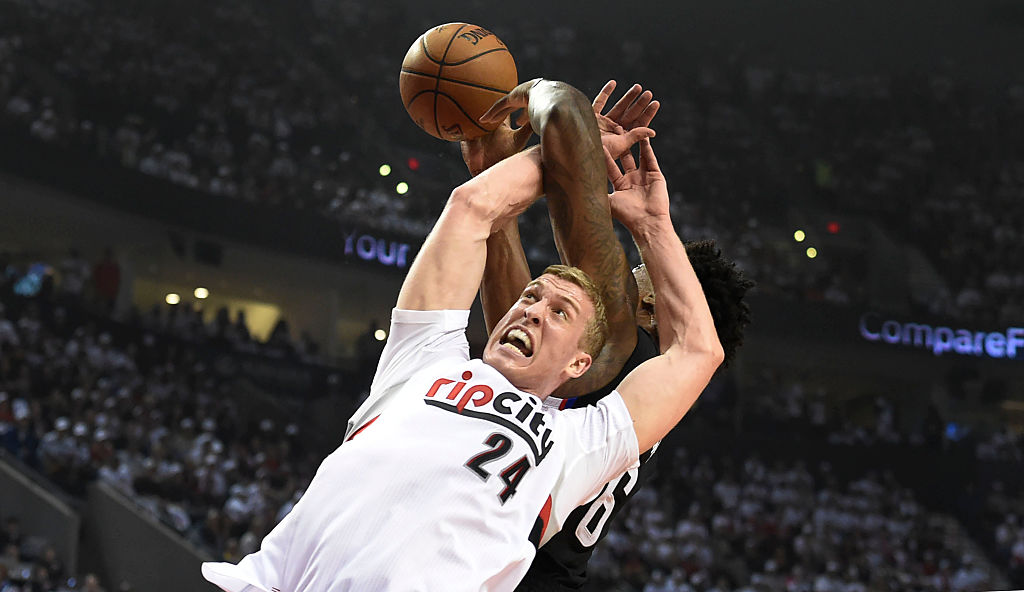 Center Mason Plumlee, traded from the Portland Trail Blazers to the Denver Nuggets, is a restricted free agent. The Nuggets really liked Plumlee when they traded Jusuf Nurkic for him this season, so there's probably no way they'll let him get away. Pairing Plumlee with Nikola Jokic gives the Nuggets a lot of flexibility in the front court. We expect Denver to match any offer he receives.
Prediction: Denver Nuggets
16. Nerlens Noel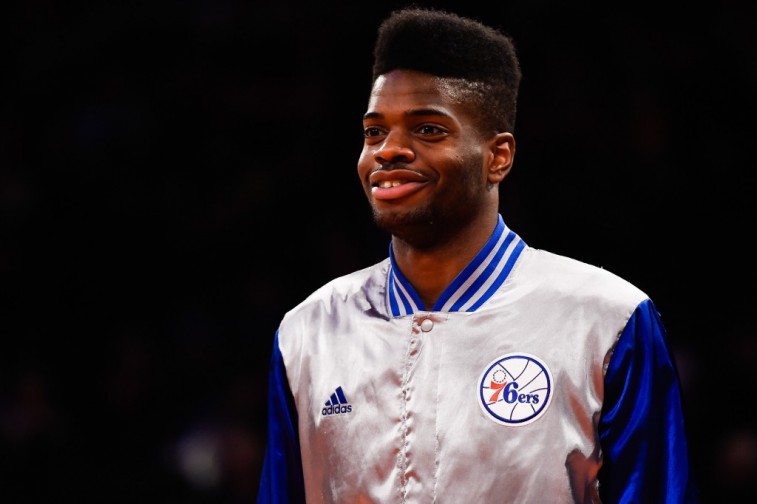 Much like Plumlee, Nerlens Noel is both a restricted free agent and a player who was traded away at midseason. The 22-year-old forward has a lot of talent, and the Dallas Mavericks gave up two second-round draft picks to acquire him. They didn't go through the effort to get Noel just to let him walk away a few months later. Just like Plumlee, his team will match any offer Noel receives.
Prediction: Dallas Mavericks
15. Kentavious Caldwell-Pope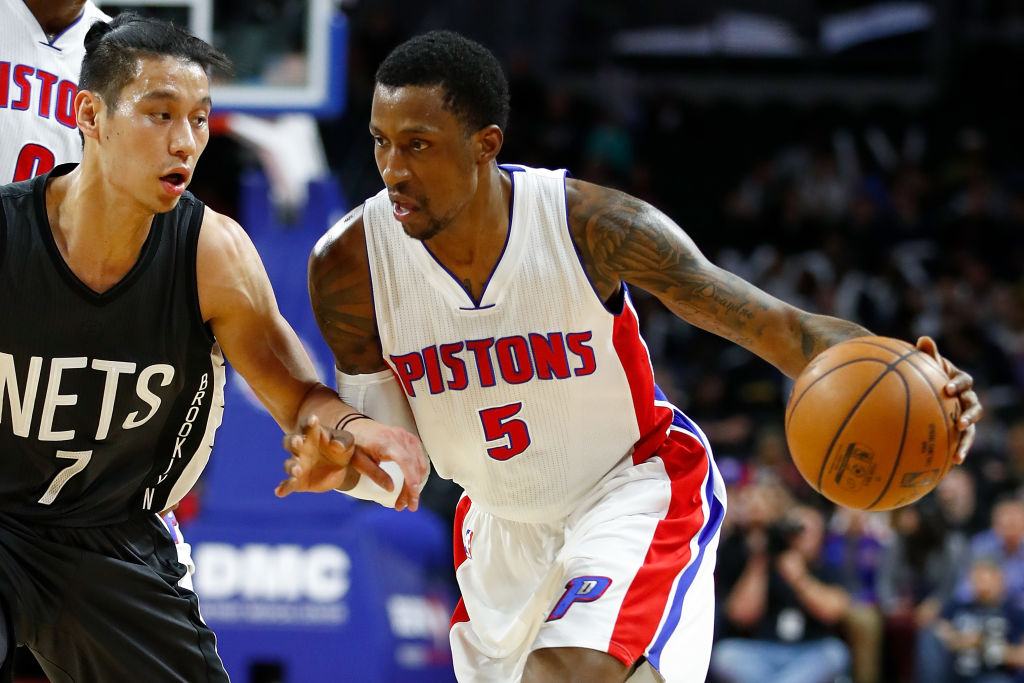 Detroit Pistons guard Kentavious Caldwell-Pope is yet another restricted free agent on our list. In his third season as a pro, Caldwell-Pope broke out with 14.5 points per game and 42% shooting from the field. While Detroit expected him to take a step toward realizing his potential in 2016–17, he really didn't. Caldwell-Pope's shooting percentage dropped to 39.9% while his point average dropped to 13.8 points. He'll be 24 years old next year, and like most restricted free agents, the Pistons don't really want to let him go.
Prediction: Detroit Pistons
14. J.J. Redick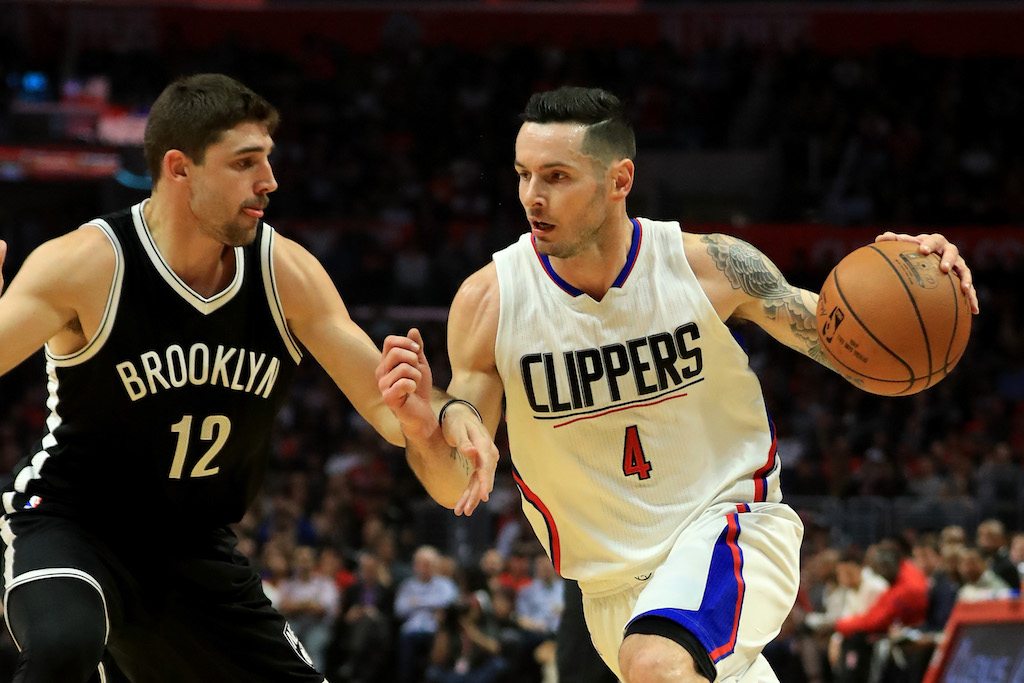 Any team that wants a scoring guard who shoots lights out from outside can have it with J.J. Redick. Over the last three years with the Los Angeles Clippers, Redick has averaged 15.9 points while shooting 44.6% from three-point range and playing for one of the best teams in the Western Conference. Redick is no star, and he'll be 33 years old — well beyond the average prime age of an NBA player. But someone will pay for a great shooter. With the complicated situation in Los Angeles, it probably won't be the Clippers.
Prediction: Los Angeles Lakers
13. Jeff Teague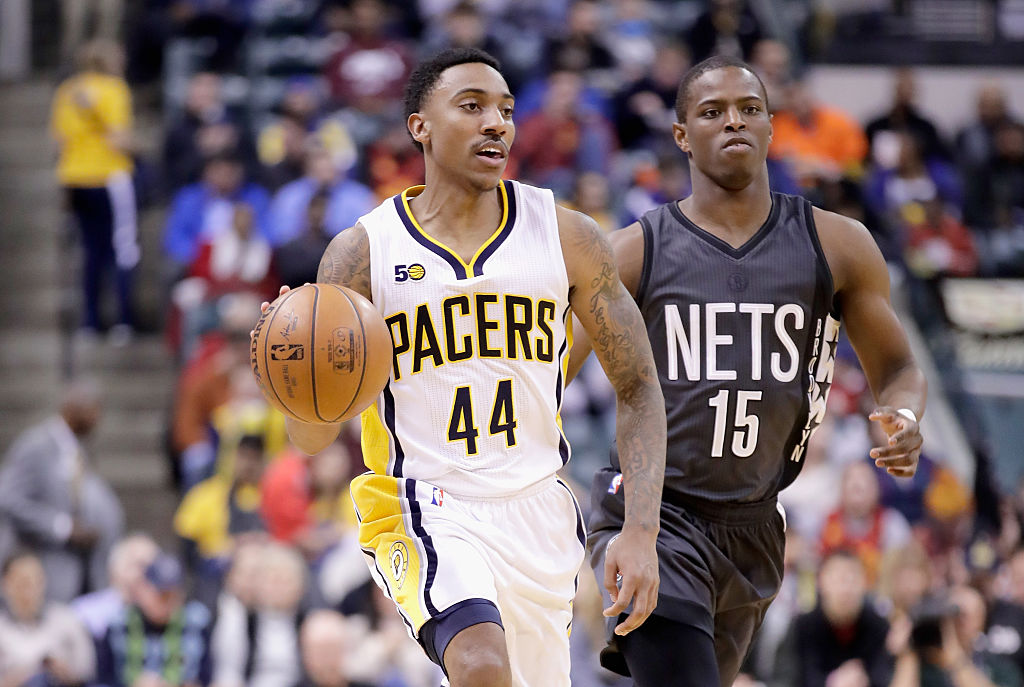 The Indiana Pacers gave up point guard George Hill in their three-team deal last offseason to bring in 28-year-old point guard Jeff Teague. In reality, Teague had a predictable season. He averaged 15.3 points and career-highs in both assists (7.8) and rebounds (four). He'll get a substantial raise over his $8.8 million that he made last year. But the point guard market is absolutely saturated. The Pacers will look into other options; the major switch you can expect them to make, however, will be looking into dealing Paul George.
Prediction: Indiana Pacers
12. Otto Porter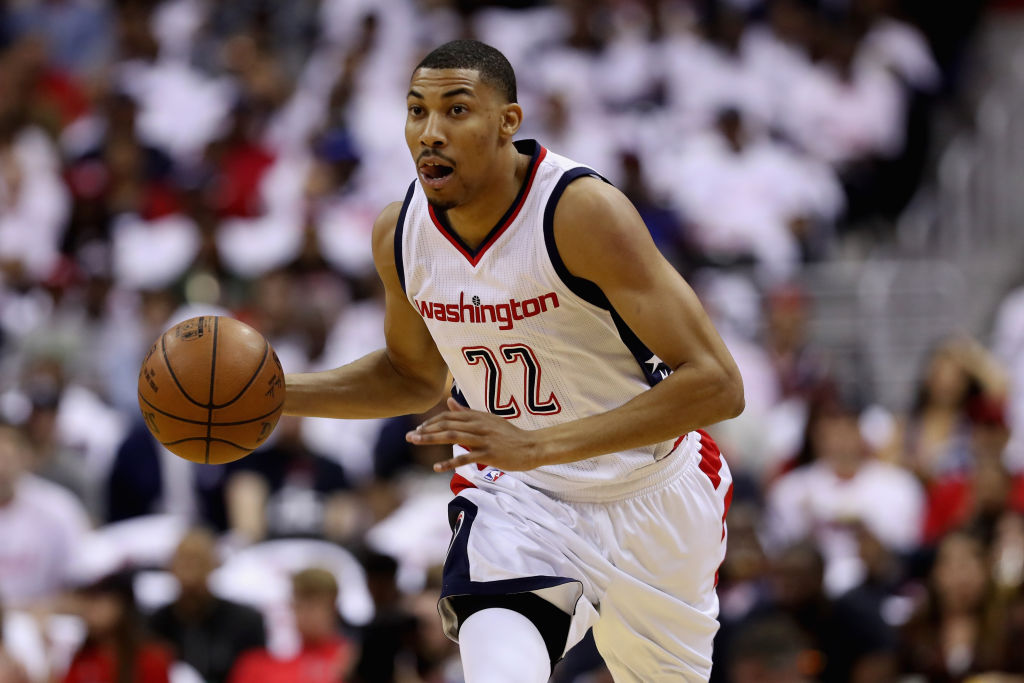 After two mediocre seasons when he didn't really play much to start his career with the Washington Wizards, Otto Porter has really busted out the last two years. The jury is still out on whether he's a future star or just a great role player, but at 23 it's a risk the Wizards are willing to take. Porter upped his three-point shooting percentage to 43.4% this year, knocking down 148 three-balls and becoming a serious outside shooting threat. The Wizards won't let Porter walk away after all the time they put into developing him.
Prediction: Washington Wizards
11. Serge Ibaka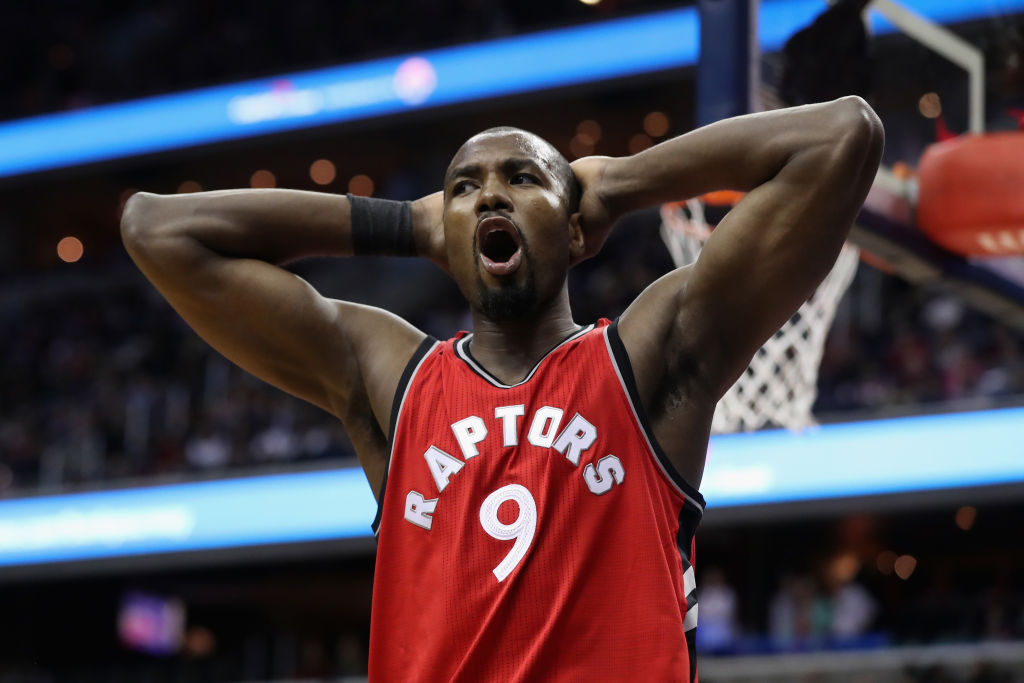 After spending the first seven years of his NBA career with the Oklahoma City Thunder, power forward Serge Ibaka was traded to the Orlando Magic last offseason. Then, after 56 games with the Magic, they flipped him to the Toronto Raptors in exchange for Terrence Ross and a first-round pick.
That's a lot to give up for a player who's about to be a free agent if you don't intend to re-sign him, but that will be complicated for Toronto because of their payroll creeping closer to the luxury tax. Even still, Ibaka won't go anywhere, barring someone getting crazy and giving him a max deal.
Prediction: Toronto Raptors
10. Danilo Gallinari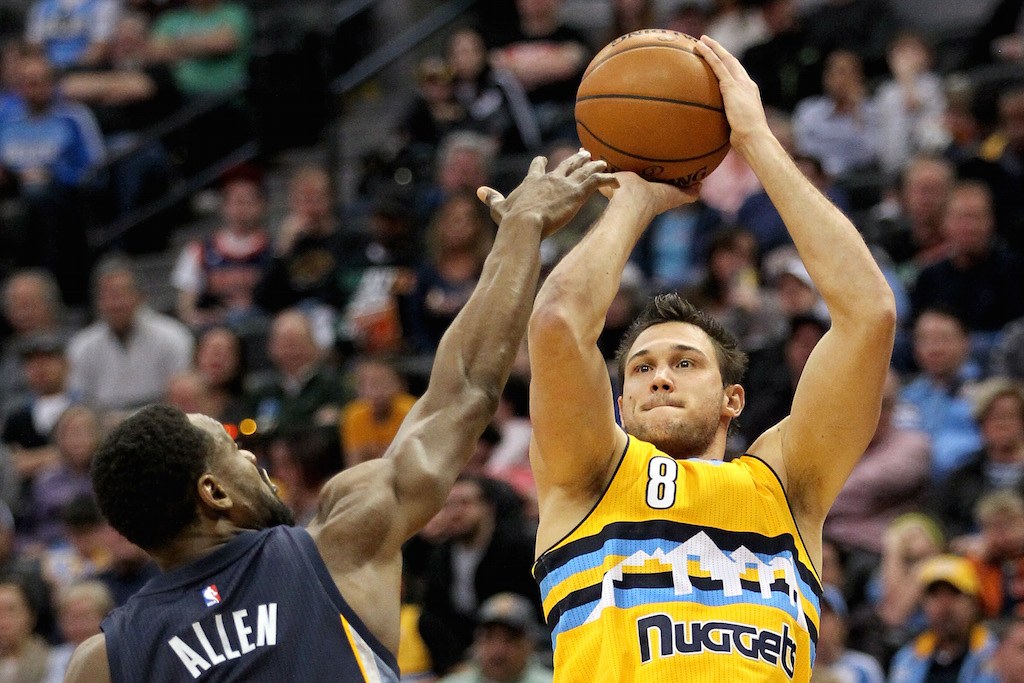 One of the more underrated players on the market is forward Danilo Gallinari of the Denver Nuggets. He averaged 18.2 points while shooting 44.7% from the field and 38.8% from three-point range last season, which isn't anything special on the surface.
But Gallinari was forced into the role of being the best player on the Nuggets, something that he's not equipped to handle. Being the third-best player on a good team, operating without the ball in his hands? That could be his sweet spot. The Boston Celtics could sign Gallinari and still have enough flexibility to deal for another star.
Prediction: Boston Celtics
9. George Hill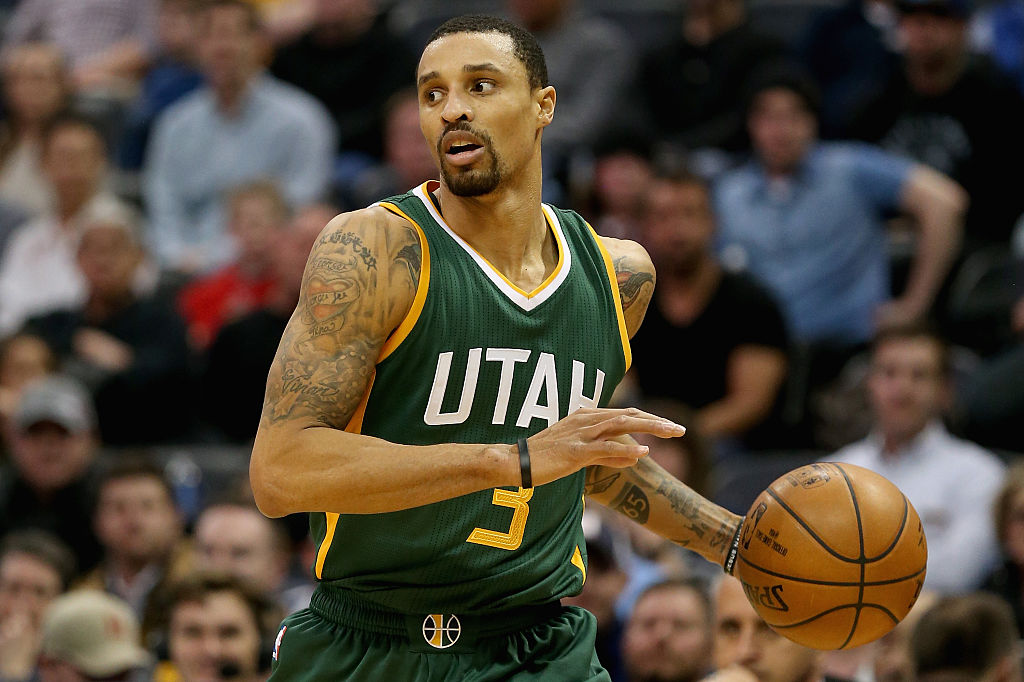 The Utah Jazz acquired point guard George Hill in that three-team deal with the Atlanta Hawks and Indiana Pacers, giving up first-round pick Taurean Prince in return. Hill had a great year for the Jazz despite being injured and only getting into 49 games. He averaged 16.9 points and 4.1 assists, shooting 47.7% from the field and 40.3% from three-point range.
Hill is due for a raise from his $8 million salary from last season. The Jazz will have other priorities, plus guys like Dante Exum and Shelvin Mack are ready to step up and take over.
Prediction: New York Knicks
8. Jrue Holiday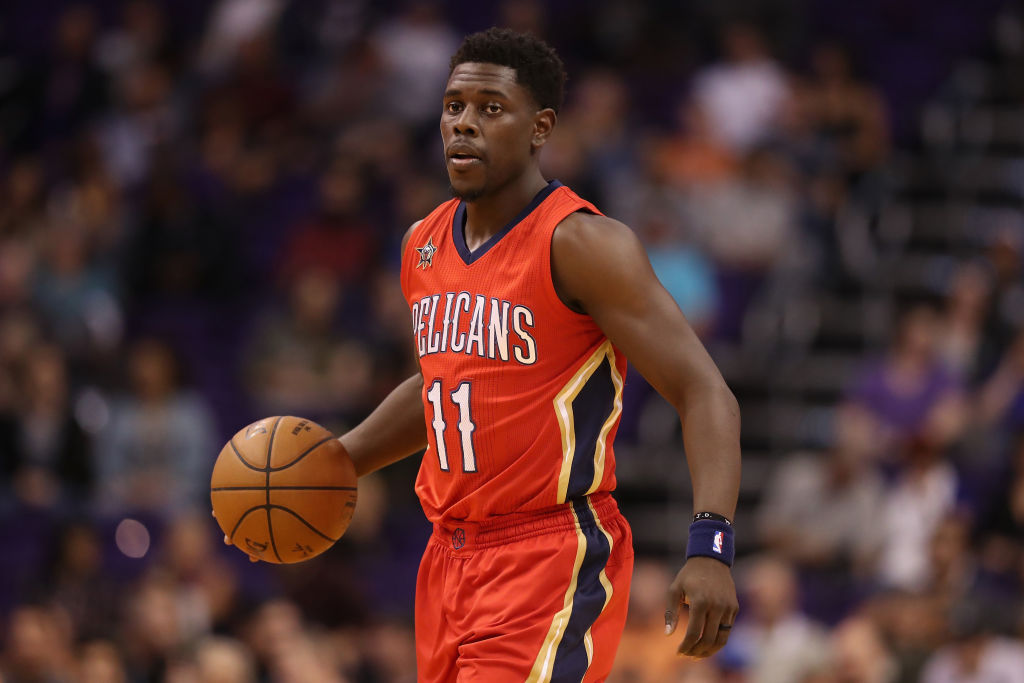 New Orleans Pelicans point guard Jrue Holiday had another solid year, averaging 15.4 points and 7.3 assists in 32.7 minutes per game. Those numbers jumped to 16.5 and 7.5 from the last week of January through the end of the season — and Holiday is still only 26 years old. Prior to trading for DeMarcus Cousins, there was a reasonable chance that the Pelicans could've let Holiday go. But after trading assets for a center to pair with Anthony Davis, there's no way they could let Holiday walk away for nothing.
Prediction: New Orleans Pelicans
7. Paul Millsap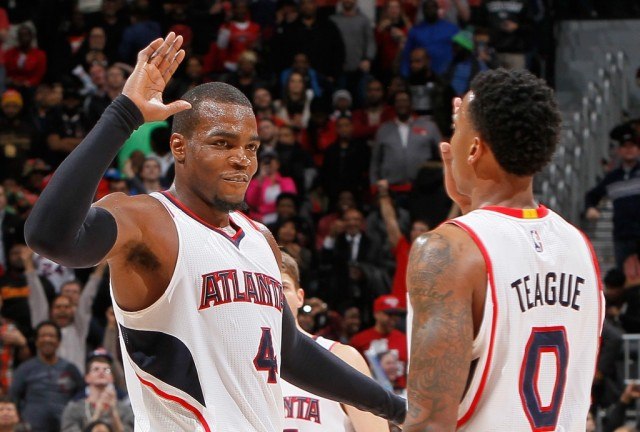 Power forward Paul Millsap is a four-time All-Star who's headed toward free agency this summer. After rumors that they might end up trading him away, the Atlanta Hawks held onto Millsap at the trade deadline and saw him set a career-high in points per game (18.1) this season.
He'll be 32 years old next year, which makes anyone giving him a new contract susceptible to major risk. That said, if the Hawks had the intention of letting him get away they'd probably have dealt him. Expect Atlanta — who can offer Millsap the most money — to pay handsomely.
Prediction: Atlanta Hawks
6. Gordon Hayward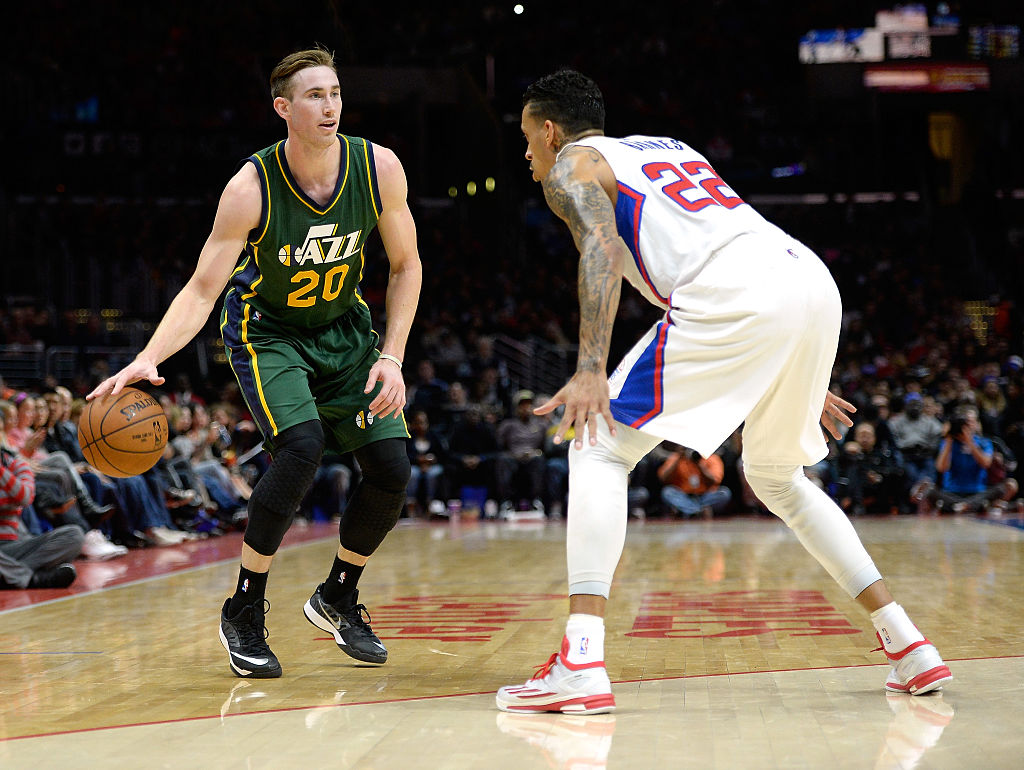 The success of the Utah Jazz this season came in large part due to the breakout year of forward Gordon Hayward. He set career-highs in points, rebounds, shooting percentage, and shots per game, making his first ever All-Star team at the age of 26 and leading the Jazz to the No. 5 seed in the Western Conference.
Hayward will likely receive a max contract, which could make things tricky given the amount of young talent on the roster (such as Rudy Gobert) that will look for big paydays soon enough. But don't expect the Jazz to let their best player walk away.
Prediction: Utah Jazz
5. Kyle Lowry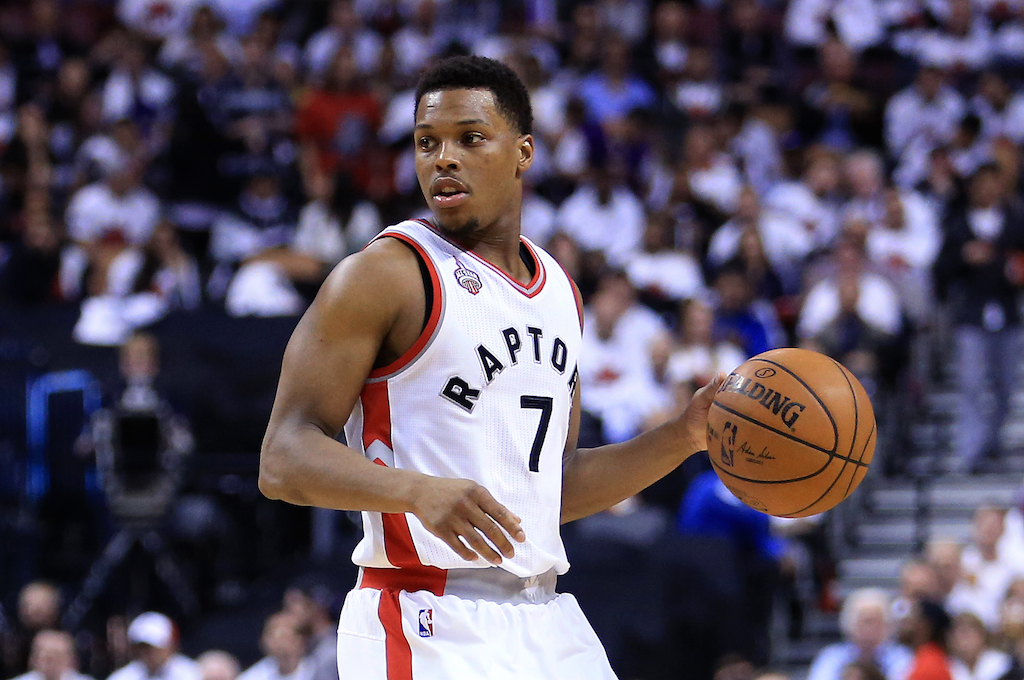 Another player who complicates things for the Toronto Raptors is star point guard Kyle Lowry. Make no mistake; DeMar DeRozan may be the team's leading scorer, but their best player is Lowry. He averaged a career-best 22.4 points per game this season with seven assists and 4.8 rebounds per game.
Lowry is the ultimate late-bloomer, but he's been the key to their success as a team the last few years. There will be plenty of teams that check in on Lowry. But we expect the Raptors to pay up in a big way to keep him north of the border.
Prediction: Toronto Raptors
4. Blake Griffin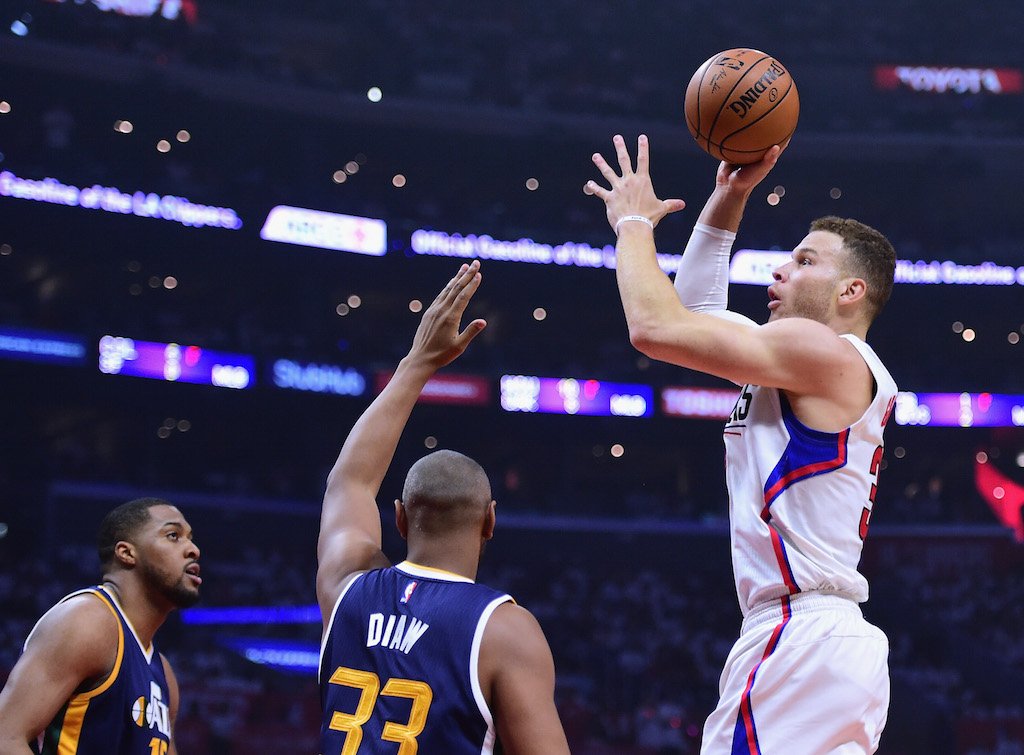 Los Angeles Clippers forward Blake Griffin is one of the best, most athletic players at his position. He's missed some time over the last two years, playing in just 96 combined games in that period, but he's still well worth max money. Griffin averaged 21.6 points, 8.1 rebounds, and 4.9 assists in 61 games played this season. His value was seriously felt by Los Angeles when they lost him for the remainder of the playoffs due to a toe injury against the Utah Jazz. Other teams, such as the Boston Celtics, will certainly try their best to sign him.
Prediction: Los Angeles Clippers
3. Chris Paul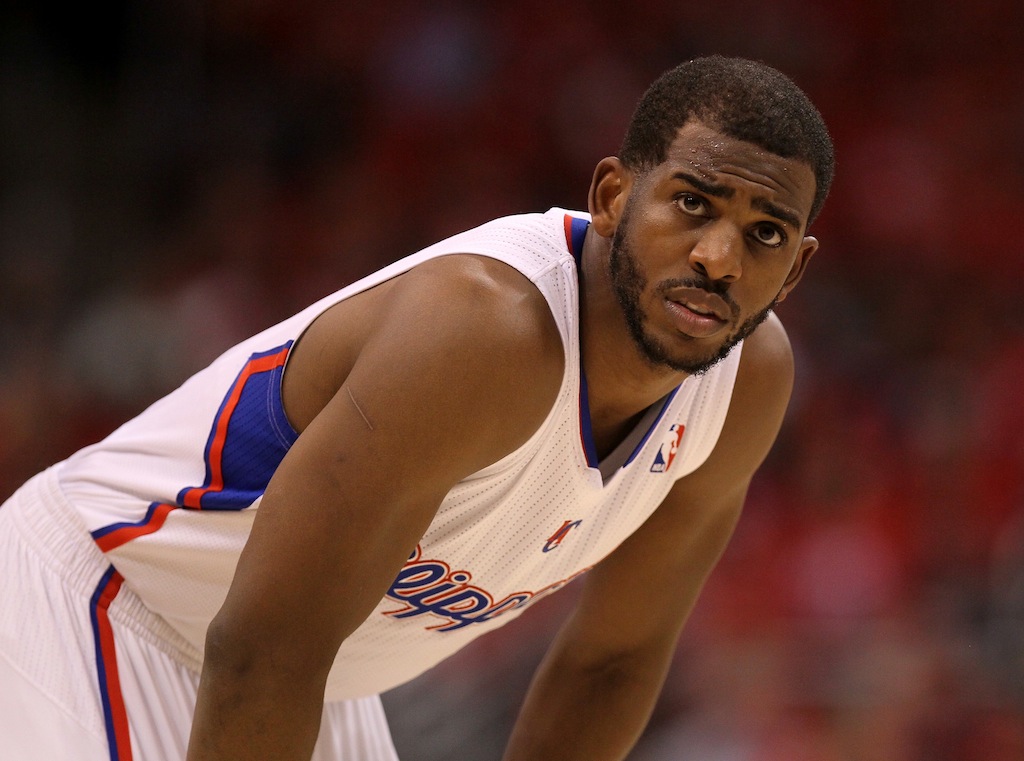 The same goes for Clippers point guard Chris Paul. A lot could hinge on Griffin for Paul, and vice versa. A big part of what makes the Clippers an attractive destination for these two star players is the fact that they have a legitimate chance to build a contender, and if one chooses to sign elsewhere the other may follow suit. Paul is trying to ink what may be his final big contract at the age of 31, so he'll definitely take his time and think it through. He averaged 18.1 points, 9.2 assists, and five rebounds per game this season and doesn't appear to be slowing down.
Prediction: Los Angeles Clippers
2. Kevin Durant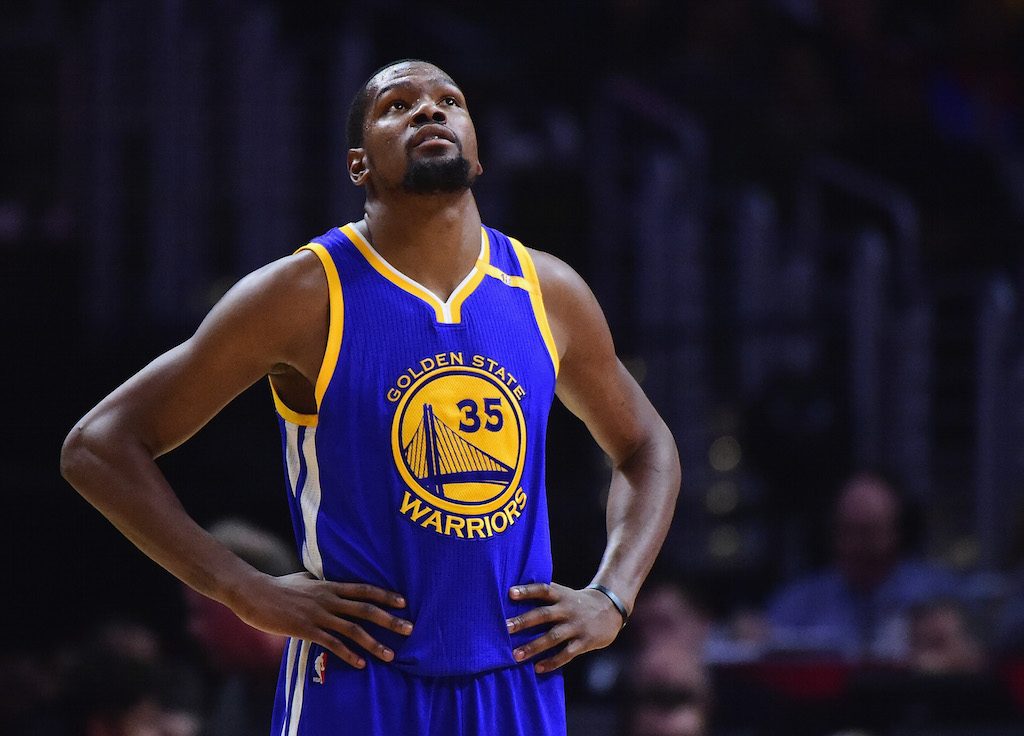 Remember when we pointed out that the Golden State Warriors may have to make a tough decision and allow Iguodala to walk? That's in part because Kevin Durant can opt out of his second season with the team and get more money.
Because of NBA rules regarding Durant's amount of time with the team, the Warriors must use actual cap space if they want him to return. That means renouncing the rights to a ton of their free agents, including Iguodala, Shaun Livingston, Zaza Pachulia, and others. The bottom line, though, is that you do whatever it takes to sign Durant.
Prediction: Golden State Warriors
1. Stephen Curry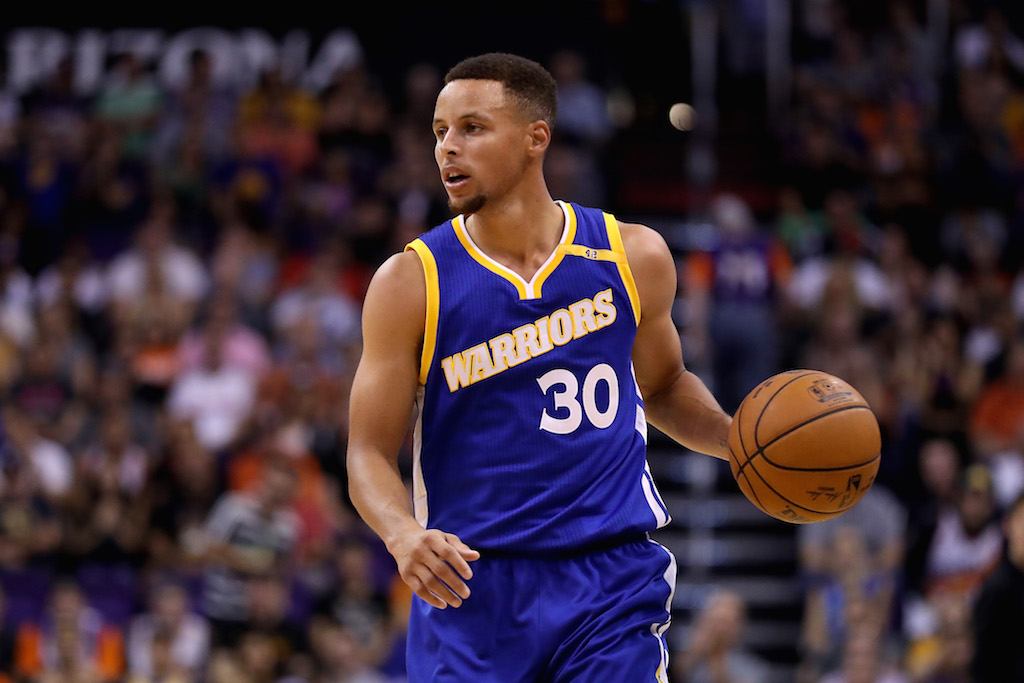 When you do whatever it takes to sign Durant, you also do whatever it takes to sign Stephen Curry. The former two-time NBA MVP and NBA champion hasn't received a lot of attention for his pending free agency, mostly because it's assumed he'll be back with the Warriors — the team that drafted him and the place he's spent his entire career. While every team will certainly try to sign Curry, expect that Golden State will do plenty of salary cap acrobatics to fit in a max deal for the star who put them on the map.
Prediction: Golden State Warriors
Statistics courtesy of ESPN, Spotrac, and Basketball-Reference.