The 5 Best NBA Players to Become Head Coaches
If you looked around the NBA, you'd find that a vast majority of head coaches in the league are former players. Probably more so than any other professional sports league, you'll see that teams look to hire younger coaches, such as Steve Kerr, Derek Fisher, or Jason Kidd, rather than just continuing to recycle the same old coaches like Major League Baseball tends to do.
Most frequently, you find that the best NBA players aren't really interested in the day-to-day grind as a coach. Michael Jordan, for example, is happier in the executive suite than he is drawing up plays on a whiteboard. But on rare occasions — like how players will stay on the court a little too long — even the best of the best can't get away from the sidelines. Here are five of the best NBA players to try their hand at coaching.
1. Jerry Sloan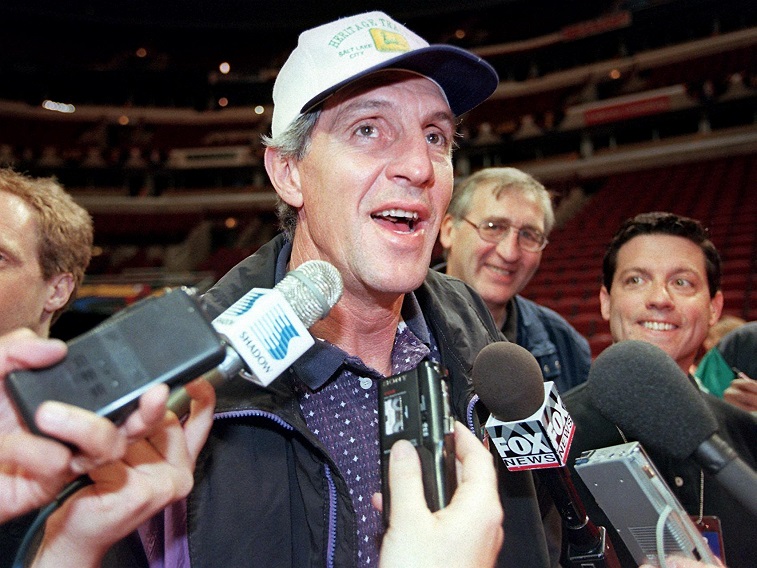 Shooting guard Jerry Sloan may be the only former player on this list who's better remembered as a head coach than as a player. But he was once a very, very good guard playing for the Chicago Bulls. A 6-foot-5, Sloan was a fantastic rebounder for his height — averaging 7.4 per game in his career. He also was a decent scorer, putting up a career best 18.3 points per game to go along with 8.8 rebounds in 1970–71.
Sloan was a good enough basketball player to get his No. 4 uniform retired by the Bulls, and he went on to take his first head coaching gig with Chicago in the early '80s. Sloan was let go after a disappointing 19-32 start to the 1981–82 season, and after four years as an assistant coach in Utah, he took over as head coach of the Jazz. That's where he became a Hall of Fame head coach, compiling a 1,809-1,127 record in 23 seasons before resigning in 2011.
2. Isiah Thomas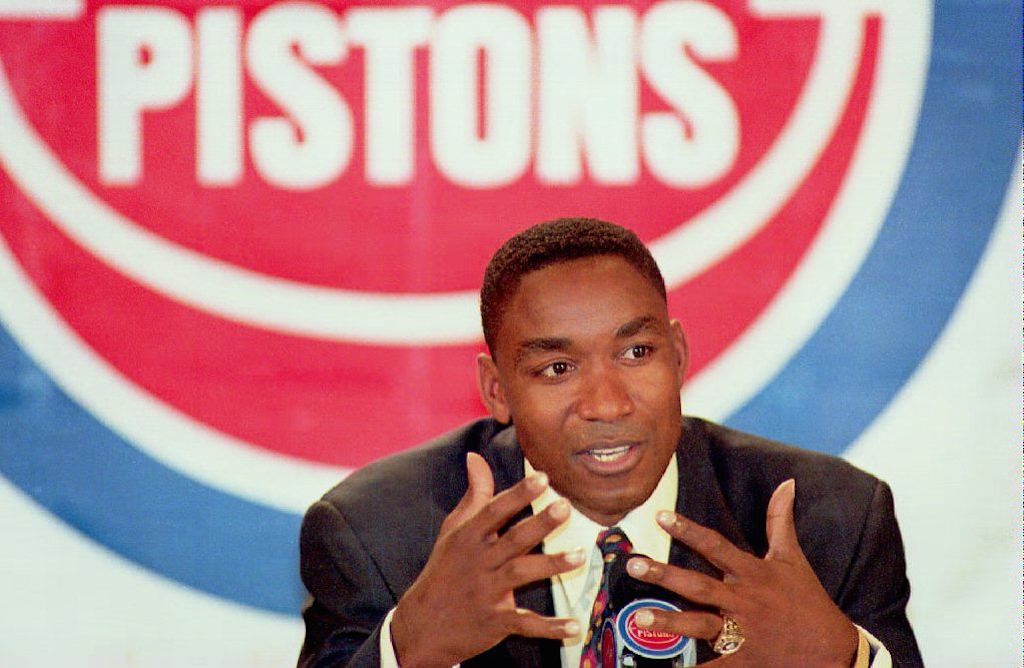 Isiah Thomas is one of the best guards to ever play the game, combining his skill in both scoring and facilitating the offense to build a Hall of Fame career in Detroit with the Pistons. He had his best season at the age of 23 in 1984–85, scoring 21.2 points with 13.9 assists per game. He led the Pistons to three consecutive appearances in the NBA Finals, winning back-to-back titles in 1989 and 1990. Thomas ended up having his career cut short with injury issues, and he retired at just 32 years old.
His early retirement made Thomas one of the younger head coaches in the NBA. He was 39 years old when he became the head coach of the Indiana Pacers in the 2000–01 season, taking over a team that had just lost to the Los Angeles Lakers in the NBA Finals. At the time, Thomas was just two months older than Sam Perkins, who was the starting center on his team. Thomas's greatness on the court, however, didn't translate to coaching success; he compiled a 187-223 record in five seasons coaching the Pacers and New York Knicks.
3. Bill Russell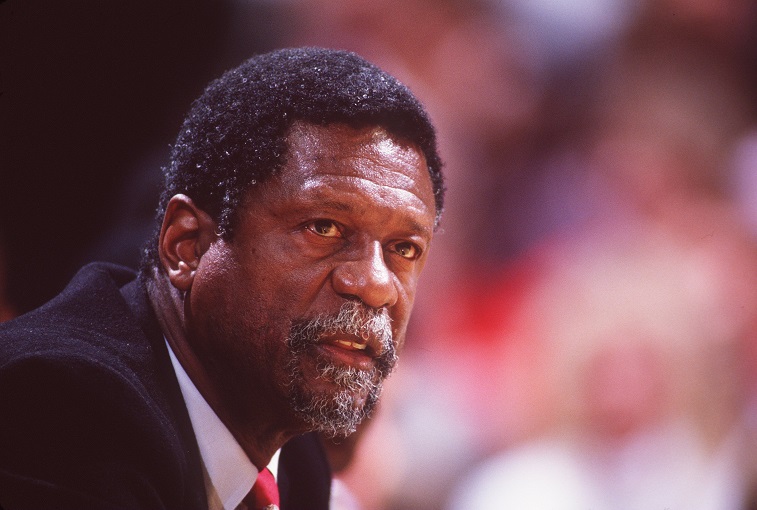 Center Bill Russell is well-known as one of the greatest and most successful players in NBA history, at a time when he and Wilt Chamberlain were two of the few truly dominant centers. Russell had an insane 22.5 rebound per game average for his career to go along with 15.1 points. He even averaged 4.5 assists per game, with athleticism that draws comparisons to being the LeBron James of his era.
Russell led his Celtics to 11 NBA championships in his 13 professional seasons. He actually first became a coach back in 1966–67, taking over for Red Auerbach while he was still playing for the team. Russell continued as a player/coach through the end of his playing career in 1969 before getting another chance as a coach with the Seattle SuperSonics in the mid-'70s. He received one more shot as a head coach in the NBA, leading the Sacramento Kings to a 17-41 record in 1987–88 before being fired. Russell finished his coaching career with a 179-207 record — not counting the years with the Celtics.
4. Larry Bird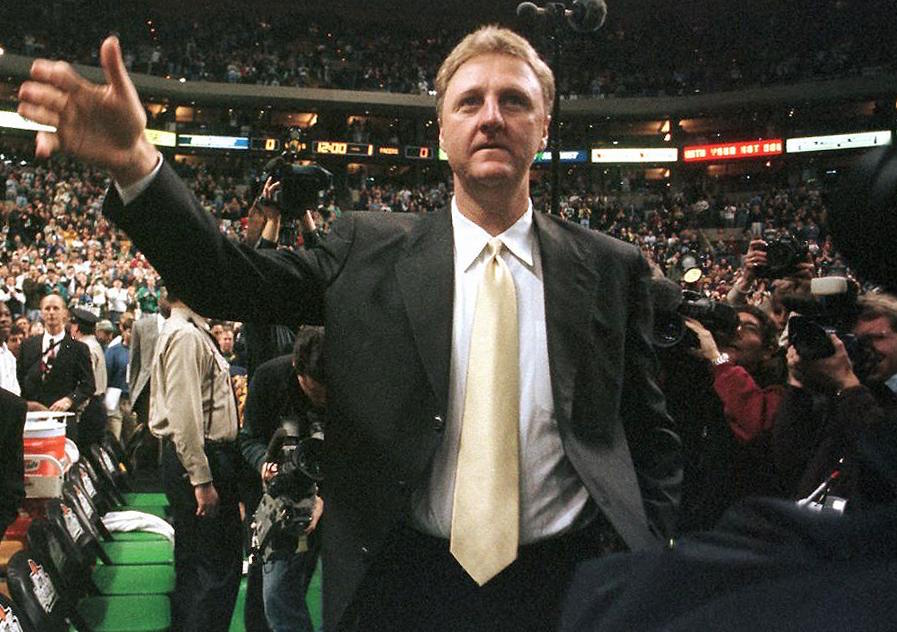 Former Celtic Larry Bird is one of the best small forwards to ever play the game and one of the most memorable winners. He led Boston to a championship in just his second year, winning three NBA titles over the course of his 13-year career. Bird was a great scorer and rebounder, and even developed into one of the best three-point shooters in the league — averaging 39.8% from beyond the arc in the final seven seasons of his career.
Bird became the head coach of the Indiana Pacers just five years after his last game in a uniform, coaching the team at 41 years of age in 1997–98. They made the Eastern Conference Finals three years in a row, losing to the Bulls, Knicks, and then the Lakers in the NBA Finals in 2000. Bird stepped away from coaching and took a role with the team as an executive, leaving behind a 147-67 record as a head coach in the NBA.
5. Magic Johnson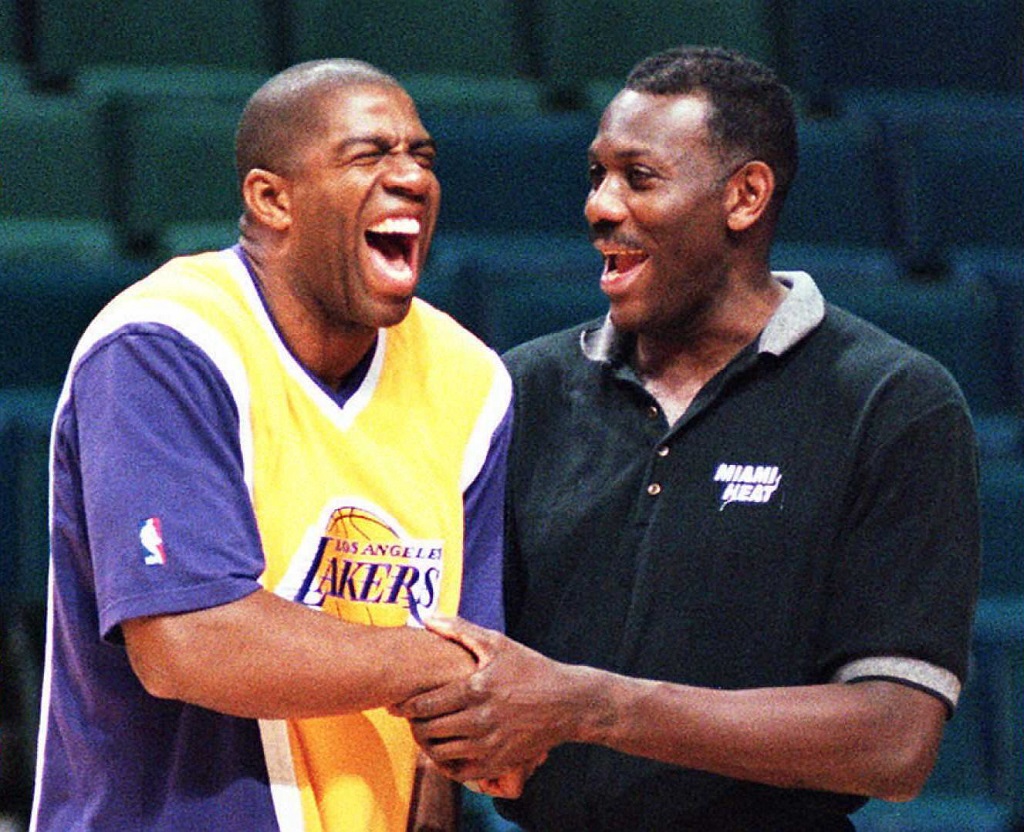 Magic Johnson is one of the most special players to ever play in the NBA, becoming one of the best point guards in league history despite being 6-foot-9 tall. Johnson won five championships in his first nine years in the league, averaging 19.5 points, 11.2 assists, and 7.2 rebounds per game. After losing the 1991 NBA Finals to the Bulls, Johnson was forced to retire at just 31 due to illness after contracting HIV. He played in the 1992 All-Star game and the Olympics with the Dream Team before shifting his focus to coaching.
Johnson took over as head coach of the Lakers with 16 games remaining in the 1993–94 season. The team was full of good, young talent, with Vlade Divac, Nick Van Exel, Elden Campbell, Anthony Peeler, Doug Christie, and George Lynch all 25 years old or younger. Things did not go well, and Johnson's career as a head coach ended with a 5-11 record. He would return to the court as a player, however, in 1995–96 — averaging 14.6 points, 6.9 assists, and 5.7 rebounds in 32 games before retiring again for good.
Follow Ryan on Twitter @RyanDavisBP
Statistics courtesy of ESPN and Basketball-Reference.