25 Best NFL Free Agent Signings of 2017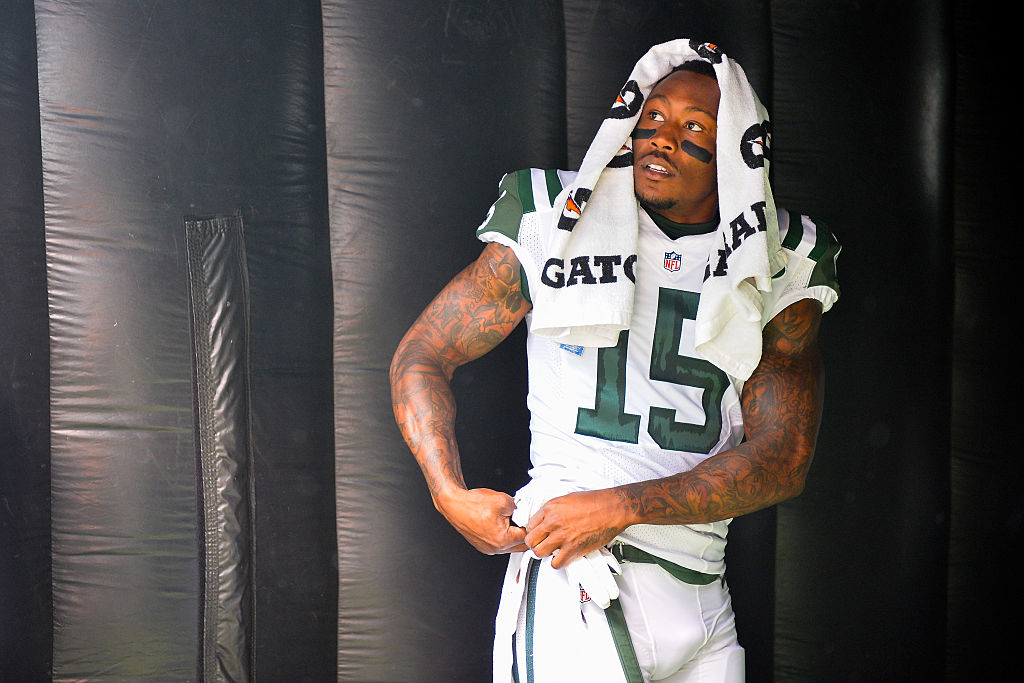 With the 2016 NFL season over and the New England Patriots reigning supreme over the league, everyone else has started to look toward next season. While the NFL Draft remains the best way to build a winner on the field, teams still lean heavily on free agency to fill holes and supplement the existing roster. We took a look at the activity during the offseason and came up with the 25 best free agent signings of 2017, considering ages, talent, fit, and contract details for each player.
25. John Simon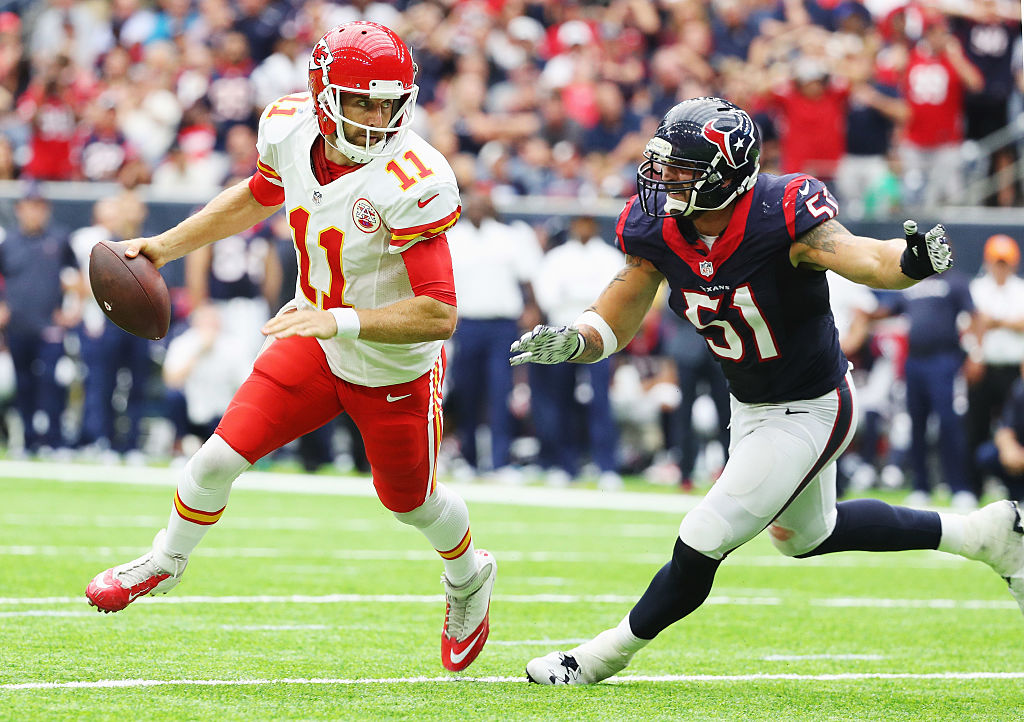 Over the past two seasons with the Houston Texans, 26-year-old defensive end John Simon started a total of 12 games and collected 8.5 sacks. This doesn't jump off the page at you, but there's some reasonable upside in this fifth-year player.
Simon signed a three-year deal with the Indianapolis Colts that's worth $13.5 million, a nice rais that adds to the depth on the defensive line for the Colts, who were 23rd in the NFL in rushing yards allowed last season. Simon is a bit of a gamble, but the money invested is low enough to make the risk worthwhile.
24. Kenny Britt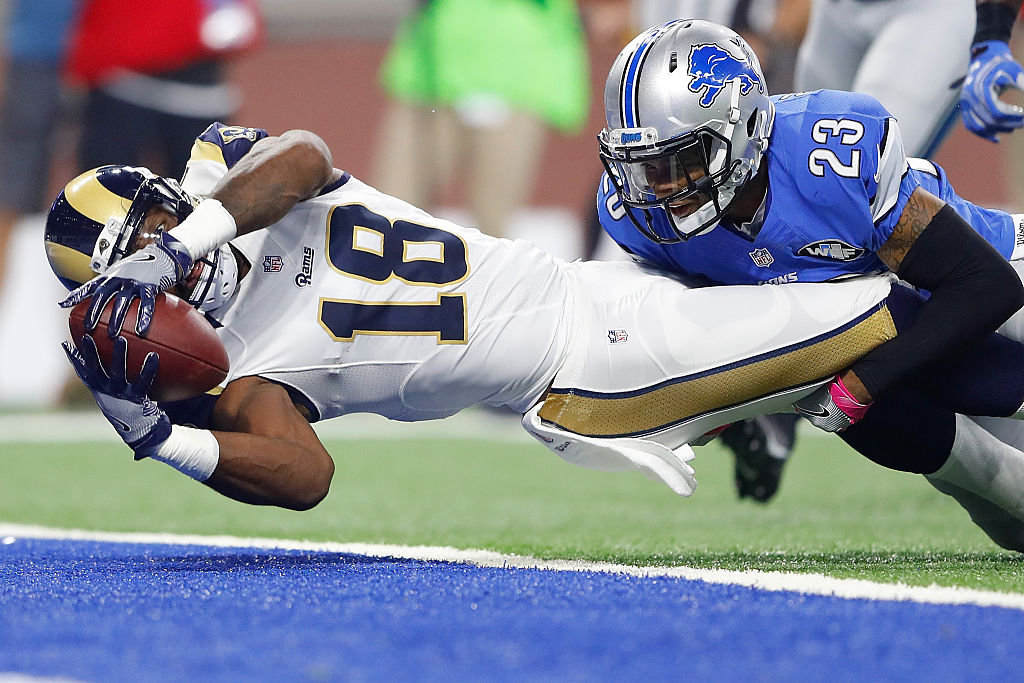 The Cleveland Browns signed former St. Louis, then-Los Angeles Rams wide receiver Kenny Britt to a four-year, $32 million deal. Once a talented but frustratingly unhealthy player for the Tennessee Titans, Britt found his way to staying on the field the last several years with the Rams. He had a career-year in 2016, starting 15 games and catching 68 passes for 1,002 yards and five touchdowns.
Even still, this kind of money for a 29-year-old Britt when the player he's replacing — Terrelle Pryor — is a year younger and put up similar performances… it's just not good. And it's especially frustrating when you see what kind of money Pryor got. But it fills a hole on the Browns' offense, so Britt makes the back end of the list.
23. Ricky Wagner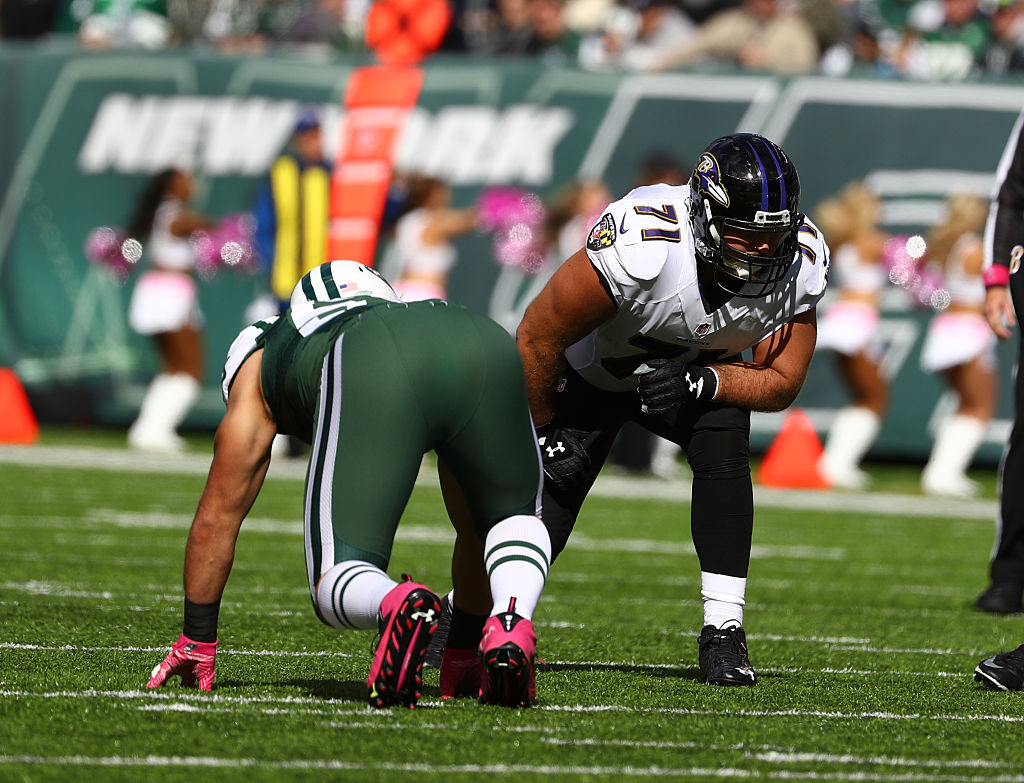 There are some things to like about the Detroit Lions signing offensive tackle Ricky Wagner. First, the Lions needed a right tackle. Second, Wagner is a decent right tackle. But the Lions made him one of the highest-paid tackles in the NFL, which is something that the 27-year-old hasn't quite earned in his four seasons with the Baltimore Ravens.
Wagner gets a five-year, $47.5 million deal, and he makes the list because he didn't get as much money as former Lions right tackle Riley Rieff received to go to the Minnesota Vikings — and the production will probably be similar over the life of the two deals.
22. Kendall Wright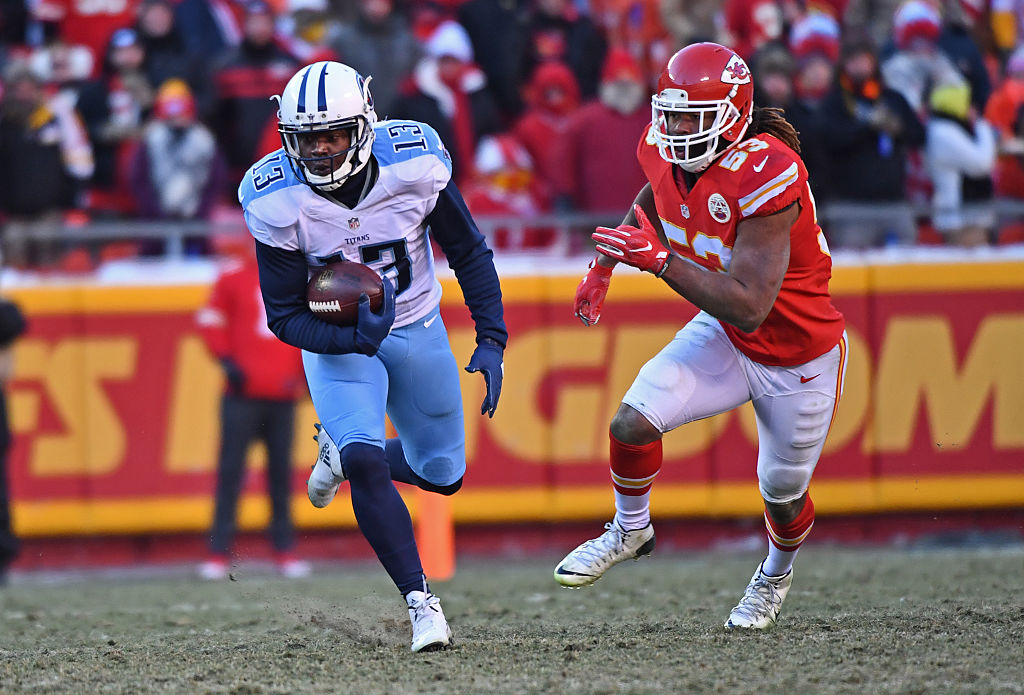 The Chicago Bears let wide receiver Alshon Jeffery go as a free agent. While the signing of former Tennessee Titan Kendall Wright won't come close to making up for that lost production, it does help a bit. Wright broke out with the Titans in 2013, playing in all 16 games and corralling 94 catches with 1,079 receiving yards. He's struggled to stay on the field since then, accumulating 122 receptions and 1,539 yards in 24 games started.
Wright signed a one-year, $4 million deal with the Bears to pair up with unproven third-year receiver, Kevin White.
21. A.J. Bouye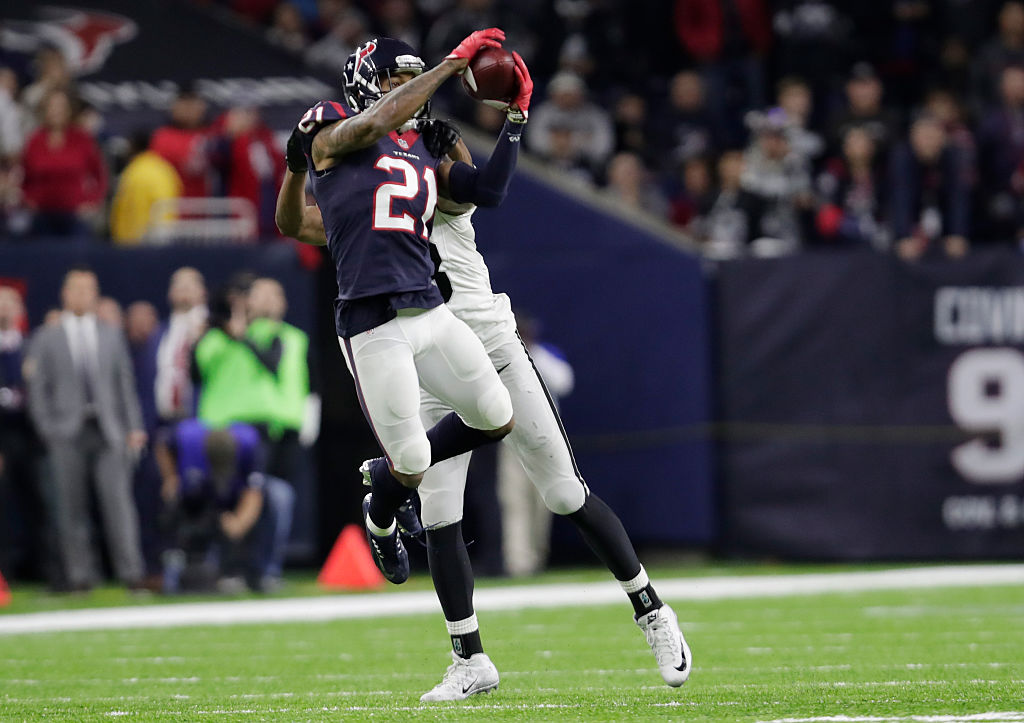 Back in 2013, the Houston Texans picked up undrafted rookie cornerback A.J. Bouye out of Central Florida. He impressed the team, making the roster and sticking around for four years — eventually working his way into the regular starting lineup in 2016.
Now 25, soon to be 26, Bouye has cashed in to play in the backfield for the Jacksonville Jaguars. He received a five-year, $67.5 million deal, which is a big part of why he's not higher on this list. There is obvious talent in Bouye but a lack of track record, and that's a lot of money to commit to an unknown.
20. Barry Church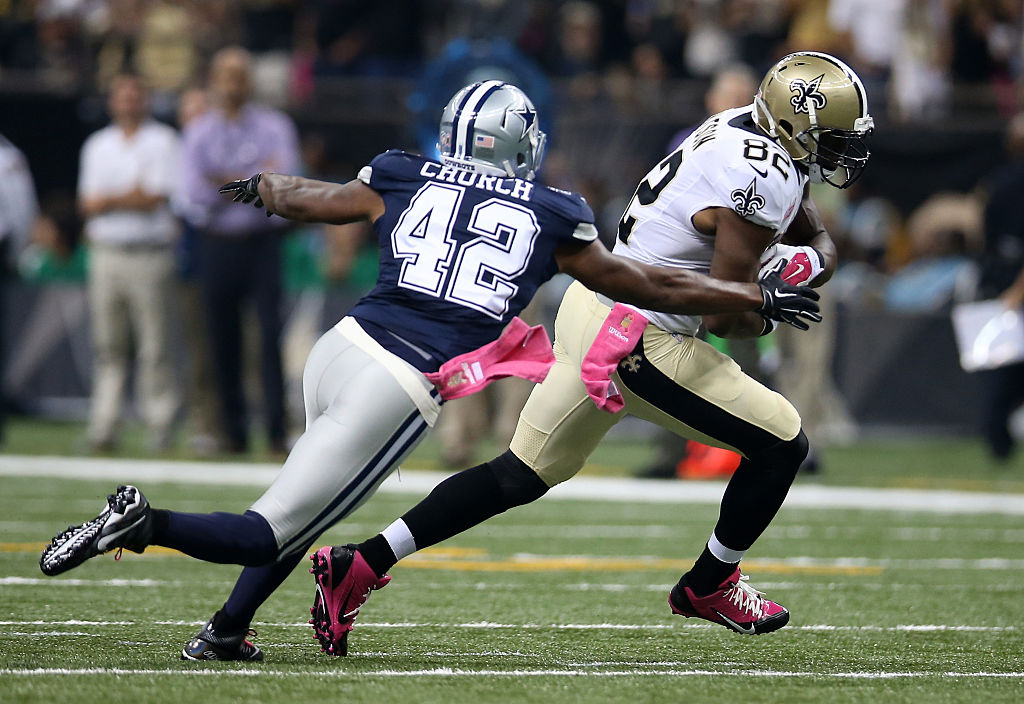 A former safety for the Dallas Cowboys, Barry Church was signed to a four-year, $26 million deal by the free-spending Jacksonville Jaguars. Church will likely take over for previous strong safety Jonathan Cyprien, a second-round pick of the Jags and the regular starter at the position for the last four years.
Church is a couple years older and will be 29 next season, so there is risk involved here. But the potential for upgrade is certainly worth the move, which attempts to rebuild one of the worst overall defenses from 2016.
19. DeSean Jackson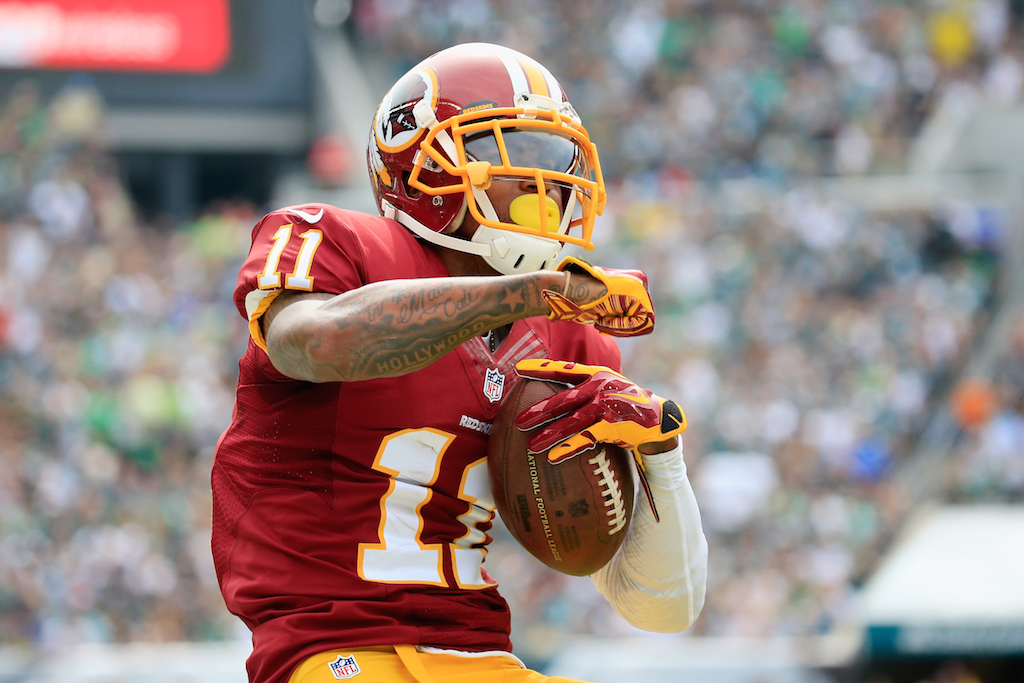 Believe it or not, wide receiver DeSean Jackson has already been in the NFL for nine seasons. His 10th year will come with the Tampa Bay Buccaneers, who gave him a three-year, $35 million deal. That's a bit of a risk for a 31-year-old, but he's been healthy for most of his career and crossed 1,000 receiving yards in three of the last four years on the field.
Last season, Jackson caught 56 passes with Washington for four touchdowns and 1,005 yards. Expect that he'll take up a healthy role with Jameis Winston and the Buccaneers' offense.
18. Kevin Zeitler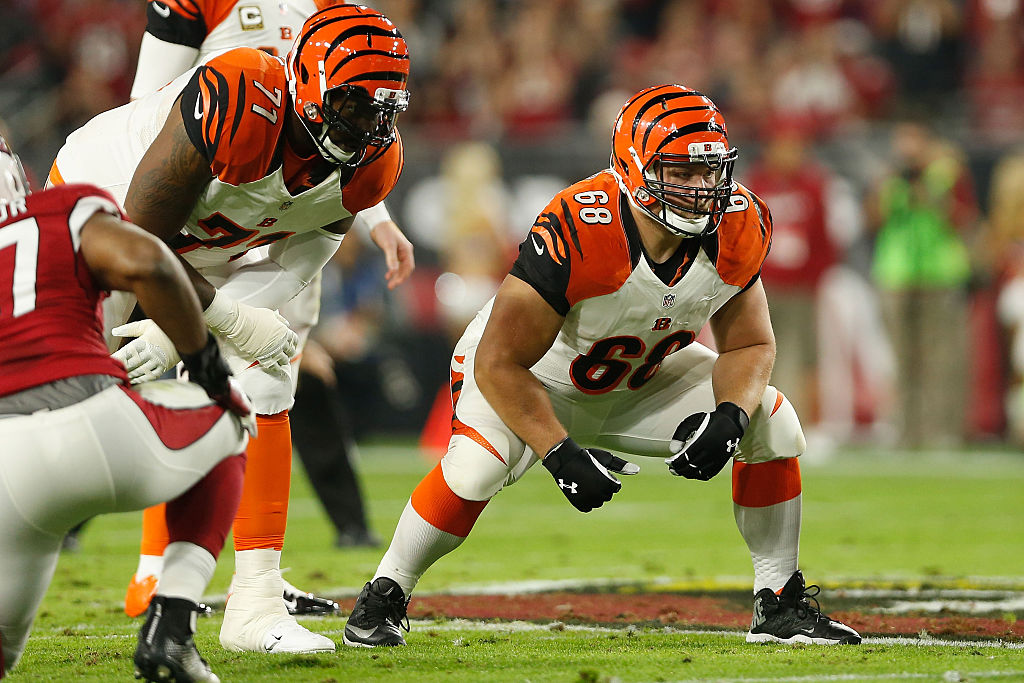 A starter for the last five seasons with the Cincinnati Bengals, right guard Kevin Zeitler got a massive contract from the Cleveland Browns. A former first-round pick, Zeilter has yet to make his first Pro Bowl but is widely considered to be a quality protector. Zeitler was given a five-year deal worth $60 million to be part of a recreated offensive line. He'll join mainstays Joe Thomas and Joel Bitonio to try to make one of the few good things about the Browns — the offensive line — even better next season.
17. Tony Jefferson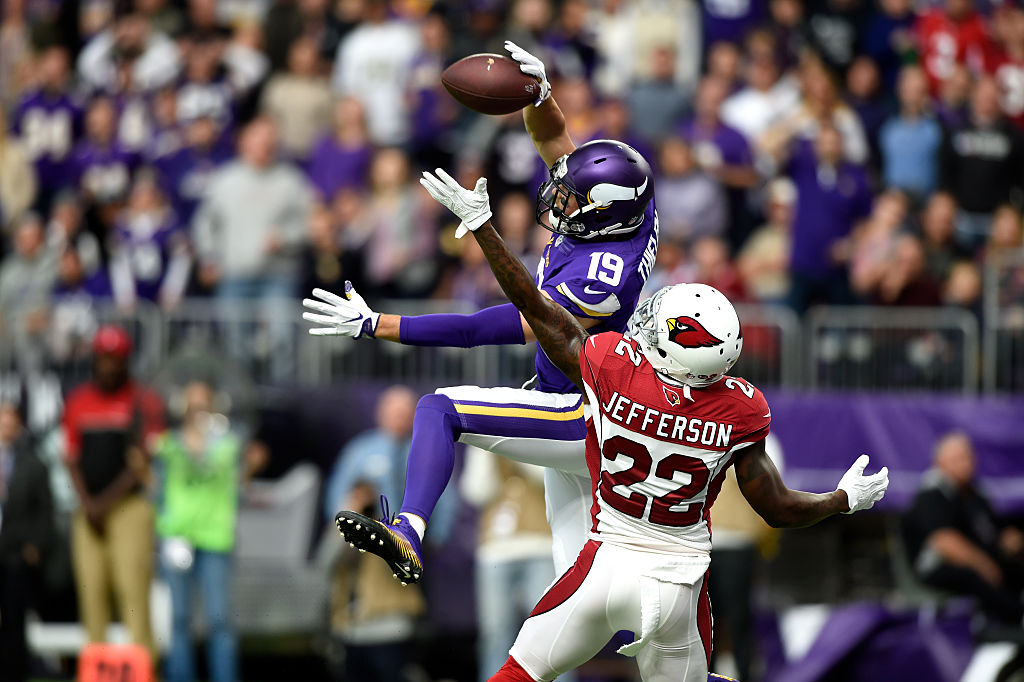 Twenty-five-year-old safety Tony Jefferson played the first four seasons of his career with the Arizona Cardinals after going undrafted in 2013. He moved into the regular starting lineup for the Cardinals in 2016, and he performed reasonably well with two forced fumbles, two sacks, and 74 tackles.
That was enough for the Baltimore Ravens to take a chance on Jefferson, signing him to a massive four-year, $36 million deal. He'll pair up with current Ravens safety Eric Weddle on defense, giving the Ravens a solid middle of the field.
16. T.J. Lang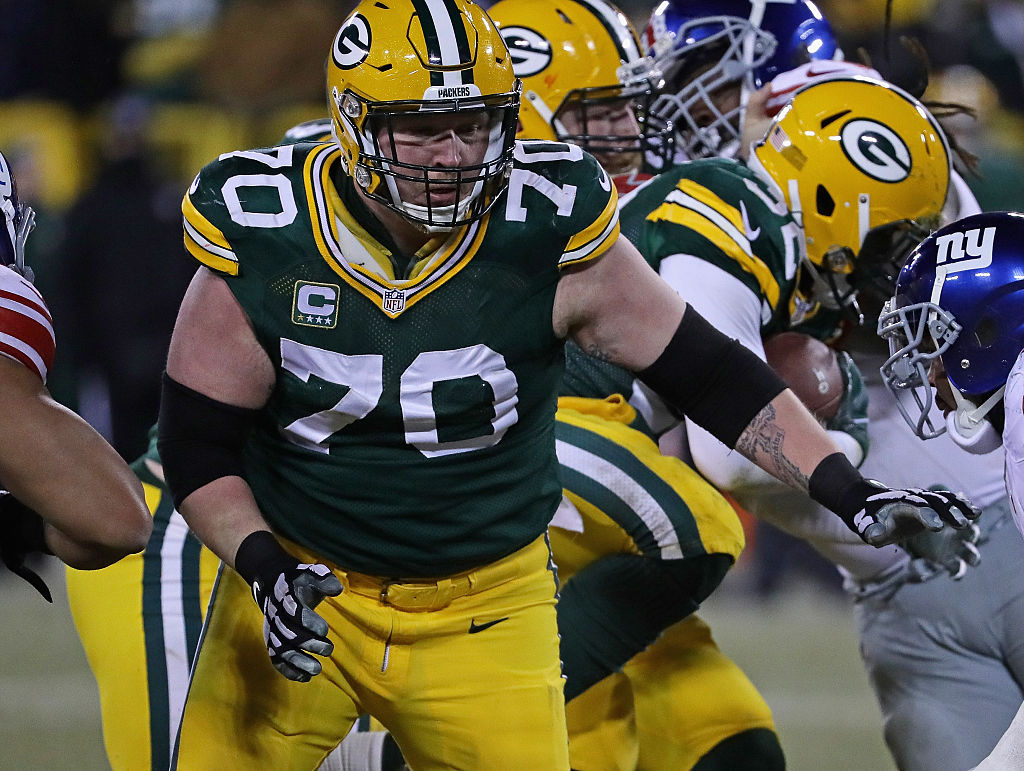 Former Green Bay Packers right guard T.J. Lang cashed in big time this offseason, signing a three-year, $28.5 million deal with the Detroit Lions. This works to the Lions' favor for a couple of reasons.
First, Lang was a Pro Bowler at the age of 29 last season for the Packers, which means the chances are high the money was well-spent. The second, and possibly best reason this signing is good, is because Detroit effectively made their roster better while simultaneously harming one of their chief division rivals. Great deal, all around.
15. Logan Ryan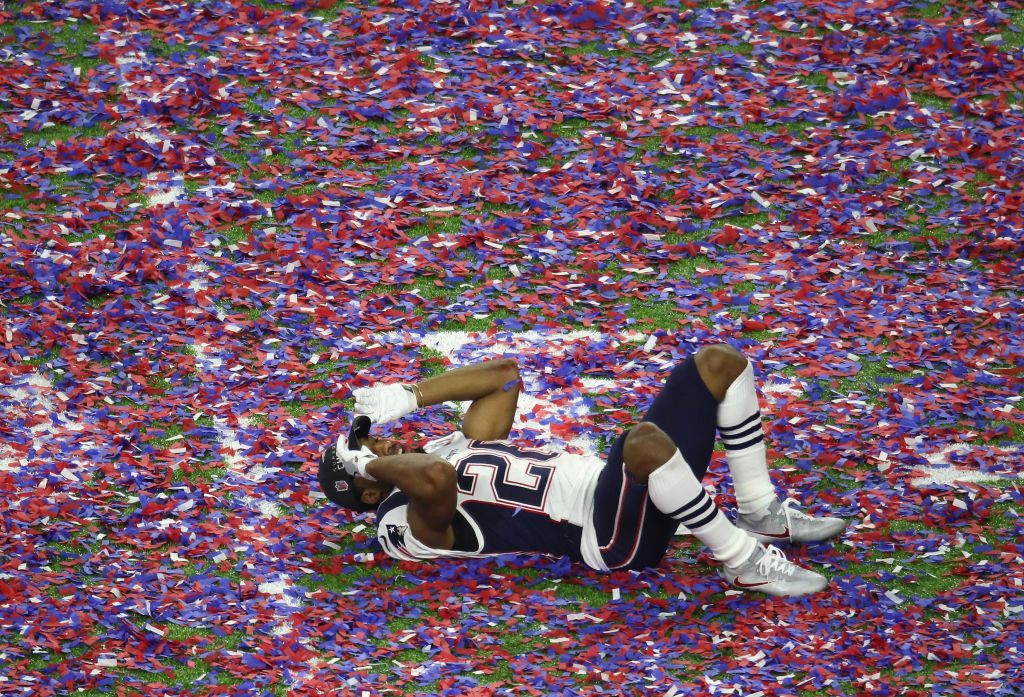 A former third-round pick of the New England Patriots, cornerback Logan Ryan signed a three-year, $30 million deal with the Tennessee Titans. Ryan has been a regular starter the last two years and has been remarkably healthy throughout his career with the Pats, appearing in all 16 games every season of his four-year career.
For a player who has two Super Bowl rings, a reasonable amount of experience and track record, and is still just 26 years old, ponying up the money makes all the sense in the world. For his career, Ryan has 13 interceptions.
14. Ronald Leary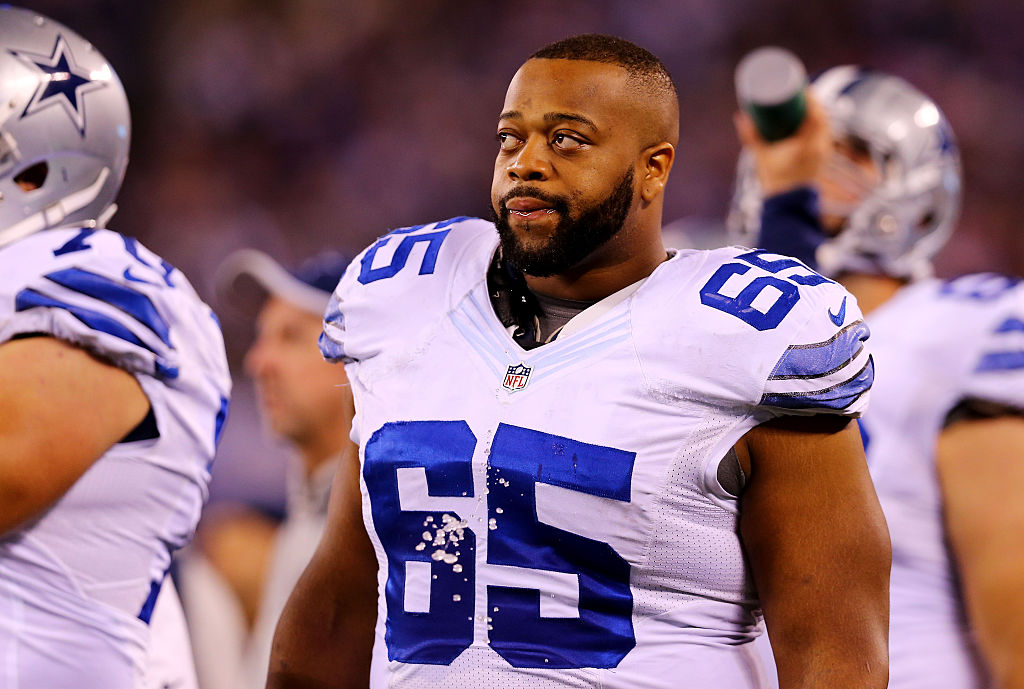 Twenty-nine-year-old left guard Ronald Leary received an excellent deal with the Denver Broncos this offseason, signing for four years and $35 million. He's not of the same kind of caliber as other guards on this list, such as T.J. Lang or Kevin Zeitler, but the average annual value for Leary is lower on the deal and the production isn't that big of a drop-off. In the long run, Lang may end up being the best signing, considering he only costs three years, but Leary is our pick for now.
13. Russell Okung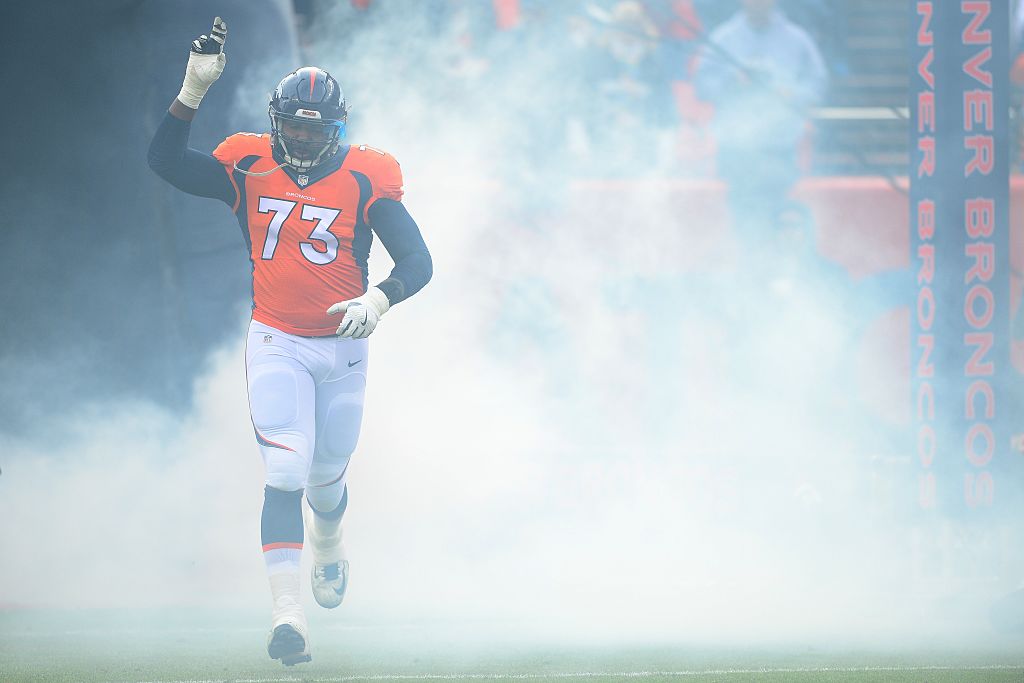 A former first-round pick of the Seahawks, tackle Russell Okung spent the first six years of his career in Seattle — winning a Super Bowl ring in the process — before moving on to play one year with the Denver Broncos in 2016. The former Pro Bowler was healthy all last year, appearing in and starting all 16 games.
The San Diego Chargers gave Okung a four-year, $53 million deal to help protect Philip Rivers from opposing defenses, but there is a strong case to be made that Okung may not survive the entirety of the contract. He'll be 30 years old this season and has already missed chunks of a few seasons with injuries in his seven-year career.
12. Stacy McGee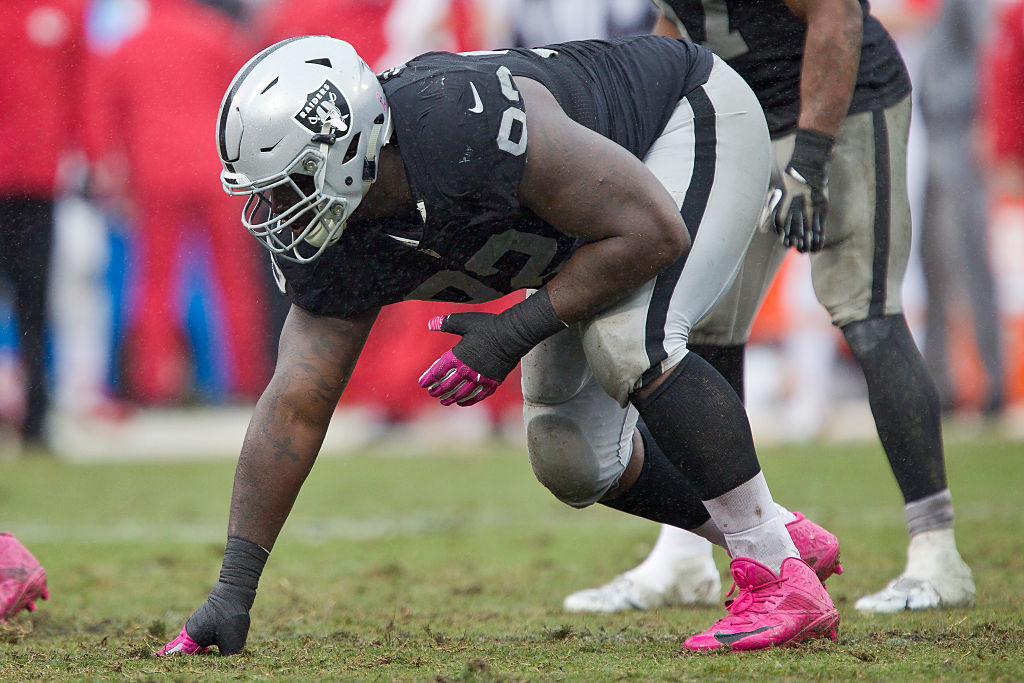 With defensive lineman Chris Baker on his way out, the Washington Redskins needed to find a replacement. Although he's struggled with injuries and started just nine games in 2016, Stacy McGee was the one that Washington ended up with.
He's just 27 years old and the potential for performance is high for this former sixth-round pick. McGee was an underrated part of the defensive attack of the Oakland Raiders last year, and he's getting a five-year, $25 million deal with the Redskins. If he can stay healthy, this will be an excellent signing.
11. Brandon Marshall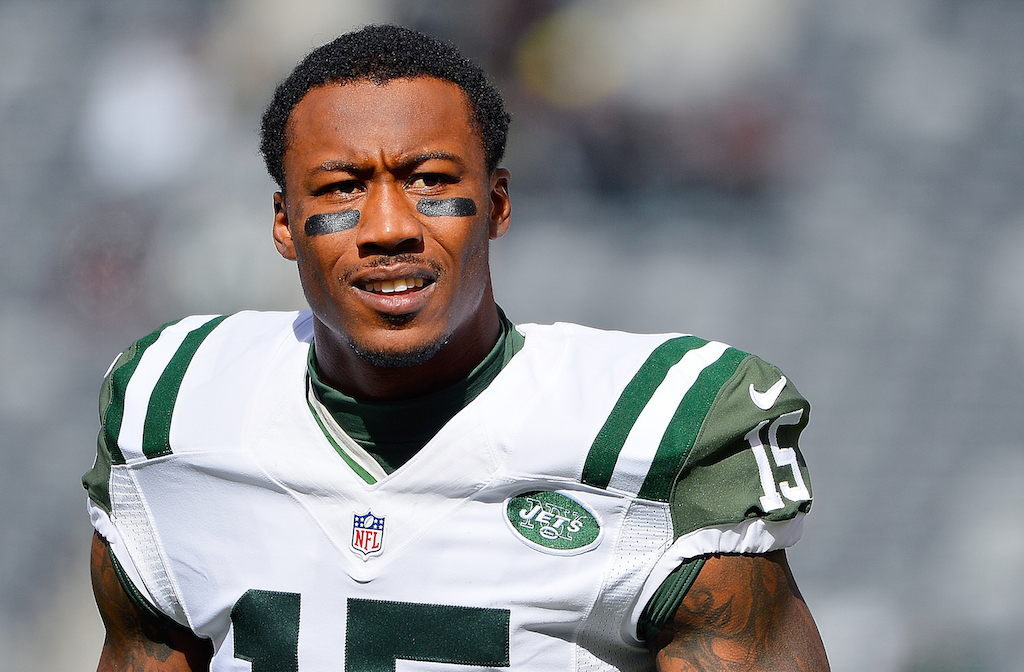 This could end up being one of the better signings in the NFL — or it could be a massive bust. It's hard to know right now. Former New York Jets wide receiver Brandon Marshall is sticking around in New York; just changing from green to blue with the Giants. Marshall was healthy in his two seasons with the Jets, missing just one game and putting up solid numbers in 2015. But he had a major drop-off in 2016, from 109 receptions to 59; 1,502 receiving yards to 788; and 14 touchdowns to just three. Given that the deal for the 33-year-old is just two years and $11 million, it's worth the gamble that he may give the Giants one more really good year.
10. Calais Campbell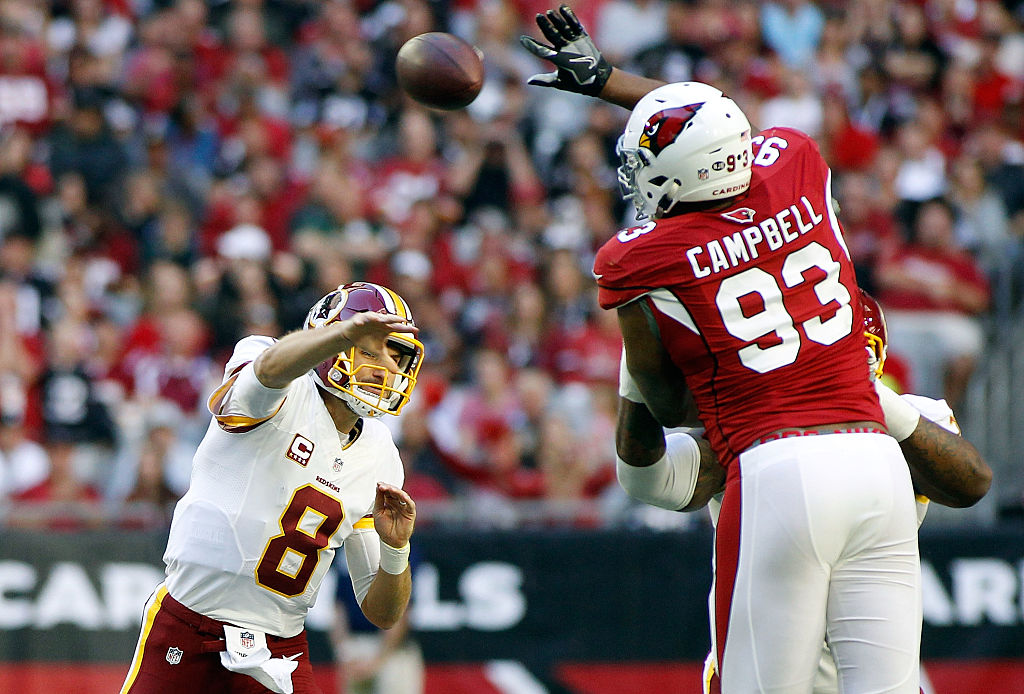 The Jacksonville Jaguars made another big free agent splash, bringing in former Arizona Cardinals defensive lineman Calais Campbell. It's a big hit for the Jags, who badly need help on defense.
Campbell is 31 but he made the Pro Bowl in 2014 and 2015 and is coming off a year in which he had eight sacks, two forced fumbles, and started all 16 games. In fact, he's been relatively healthy for most of his career, missing just two games over the last four years in Arizona. Campbell signed a four-year, $60 million deal with Jacksonville.
9. Connor Barwin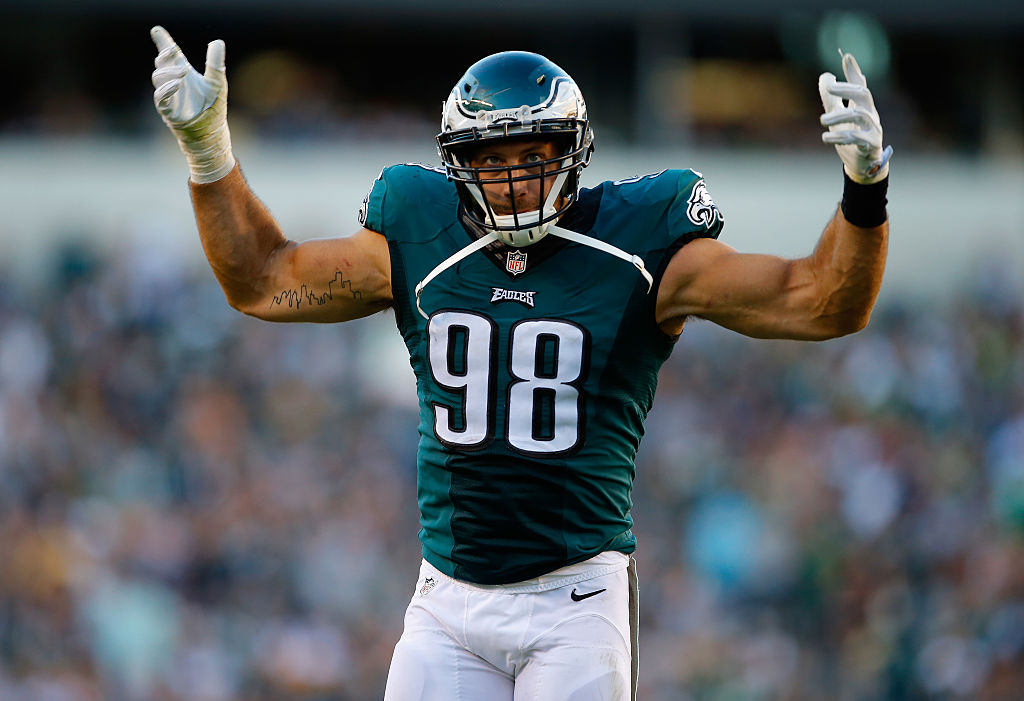 The Los Angeles Rams grabbed former Philadelphia Eagles lineman/linebacker Connor Barwin, which on the surface doesn't look like much of a big deal. But the move is a total bargain, with Barwin agreeing to a one-year, $3.5 million deal. He's remained healthy, playing in all 16 games each season going back to 2011 with the Houston Texans.
In 2014, Barwin made the Pro Bowl with 14.5 sacks. But he was an average player the last two years, with just 12 total sacks following it up. Even if Barwin doesn't really work out, it's no harm, no foul on this signing for Los Angeles.
8. Terrelle Pryor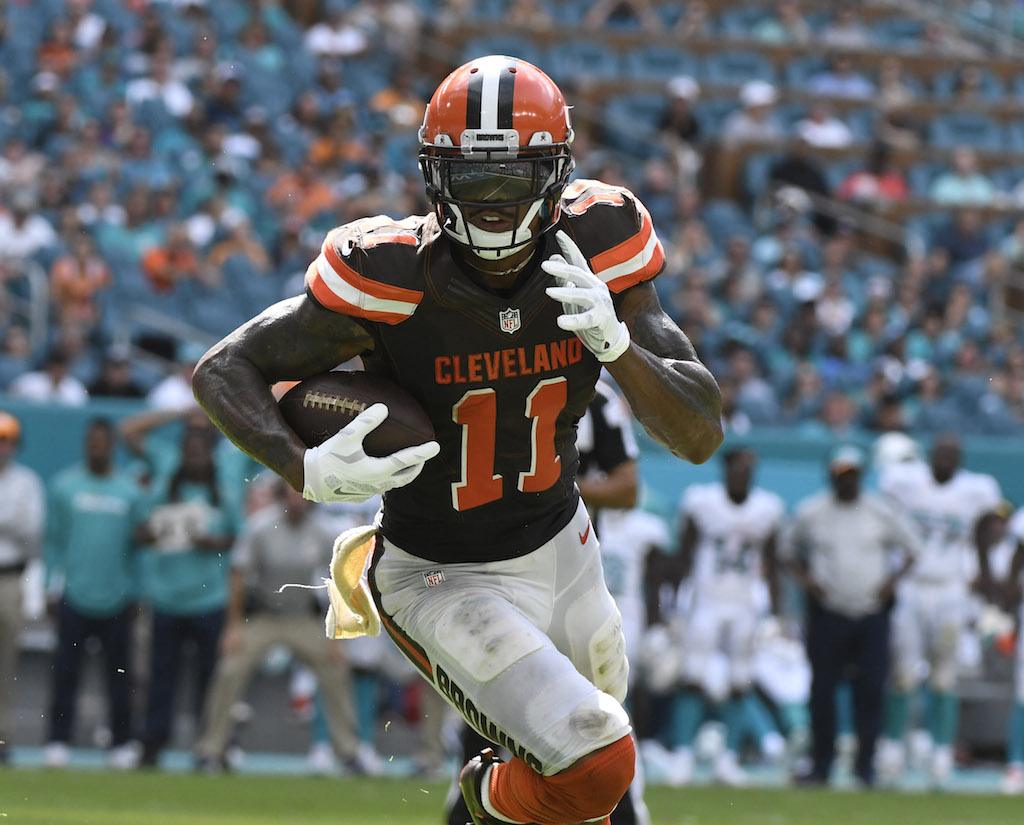 The former quarterback, turned wide receiver, has made himself into quite the weapon on the offensive side of the ball. Last year, Terrelle Pryor caught 77 passes for the Cleveland Browns for 1,007 yards and four touchdowns, breaking his previous career high of one pass caught for 42 yards and zero touchdowns. He's already 28 years old, but there's still some promise here. The Browns let him go, which is a gain for the Washington Redskins.
Even better than landing Pryor? The fact that it only cost them a one-year, $8 million deal to do so. Now think back to the Kenny Britt signing and you realize how the Browns really messed this one up.
7. Stephon Gilmore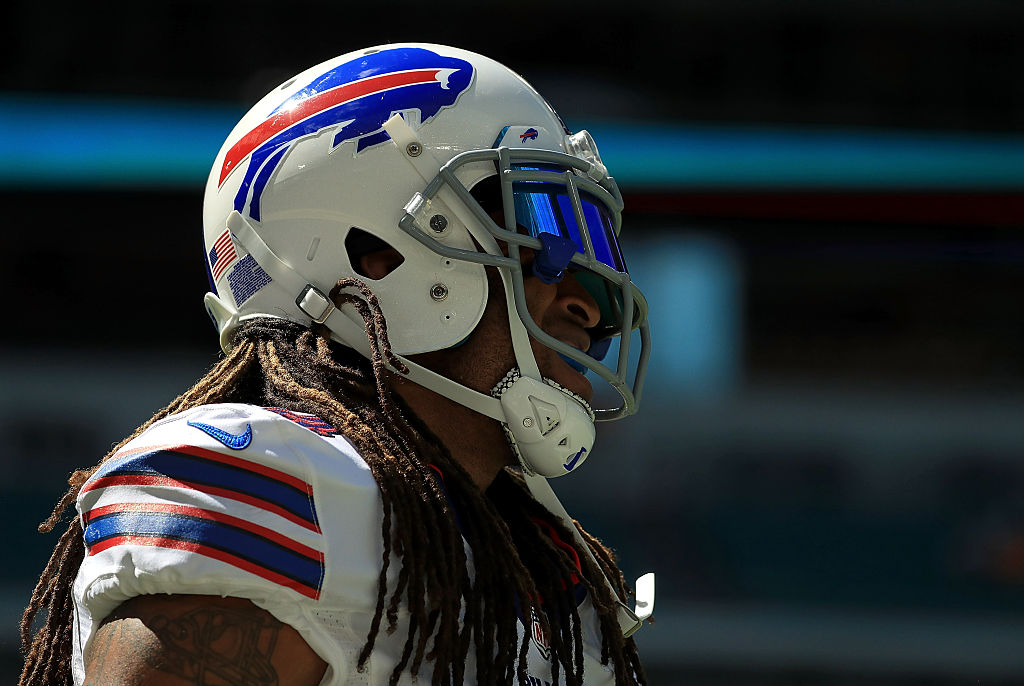 Cornerback Stephon Gilmore had the best season of his young career with the Buffalo Bills in 2016. He started 15 games, set a new career best with five interceptions, and made his very first Pro Bowl at the age of 26. He was rewarded in free agency by the Super Bowl champion New England Patriots, signing a big five-year, $65 million contract.
Gilmore replaces Logan Ryan — who performed well for the Pats but departed for the Tennessee Titans — and presumably will play alongside another excellent corner in Malcolm Butler (a restricted free agent). The money is big, but it's well-spent.
6. Chris Baker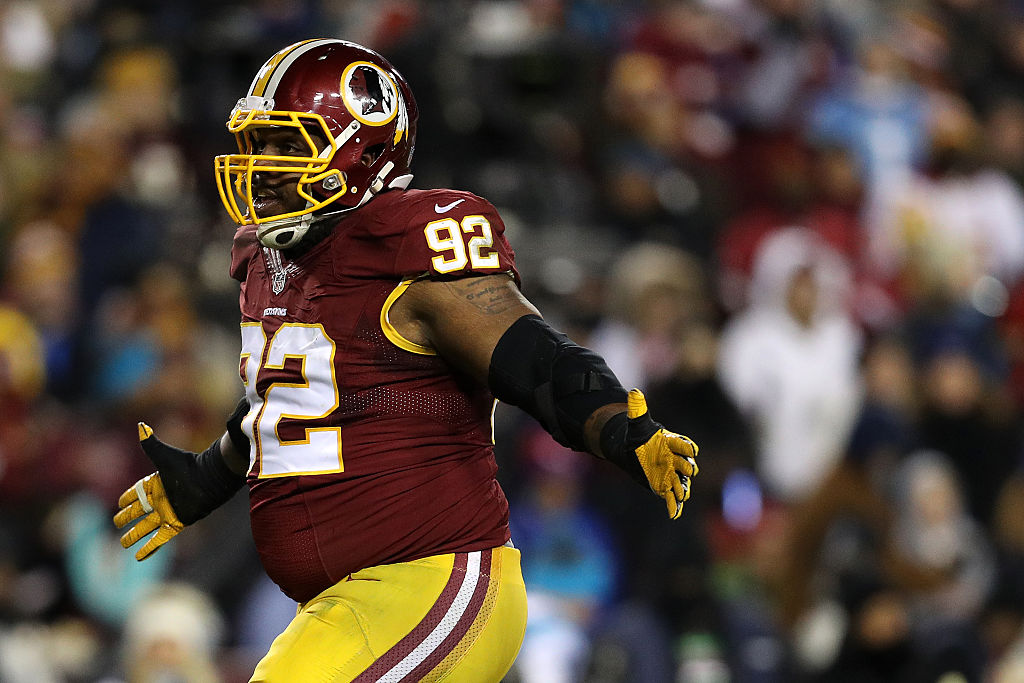 After finally breaking through and getting consistent playing time with the Washington Redskins the last two years, defensive end Chris Baker put up some solid numbers. He has 10.5 sacks in 27 starts since the start of the 2015 season, and the addition is a nice way for the Tampa Bay Buccaneers to shore up what has been a weak defensive line. Baker is not a star and it's really nothing spectacular, but at three years and $15.8 million on the deal, it's hard not to like the value that the Buccs get here.
5. Larry Warford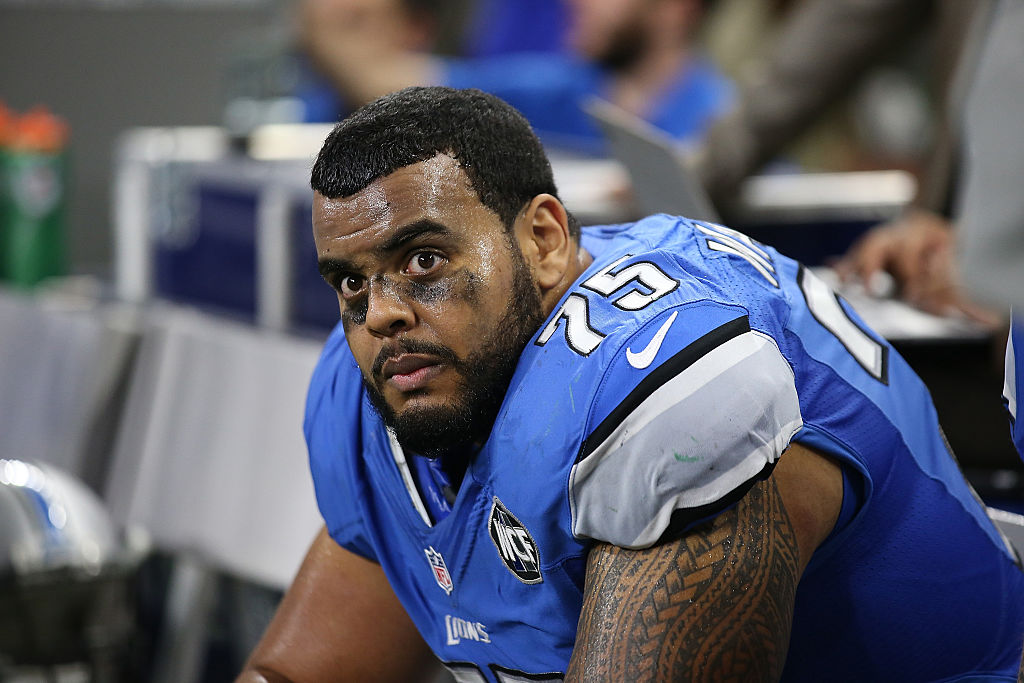 The New Orleans Saints really, badly needed a new right guard this offseason. That's exactly what they got with former Detroit Lion Larry Warford. The upside is that Warford has been a starter since his rookie year in Detroit, a total of four years. He's started at least 13 games in every season, missing just a total of seven games in his career. And next season, he'll be just 26 years old.
Considering all these factors, it's no surprise that New Orleans gave him a four-year contract worth $34 million. That's a lot of money for a guard, but it's an upgrade no matter how you split it.
4. Andrew Whitworth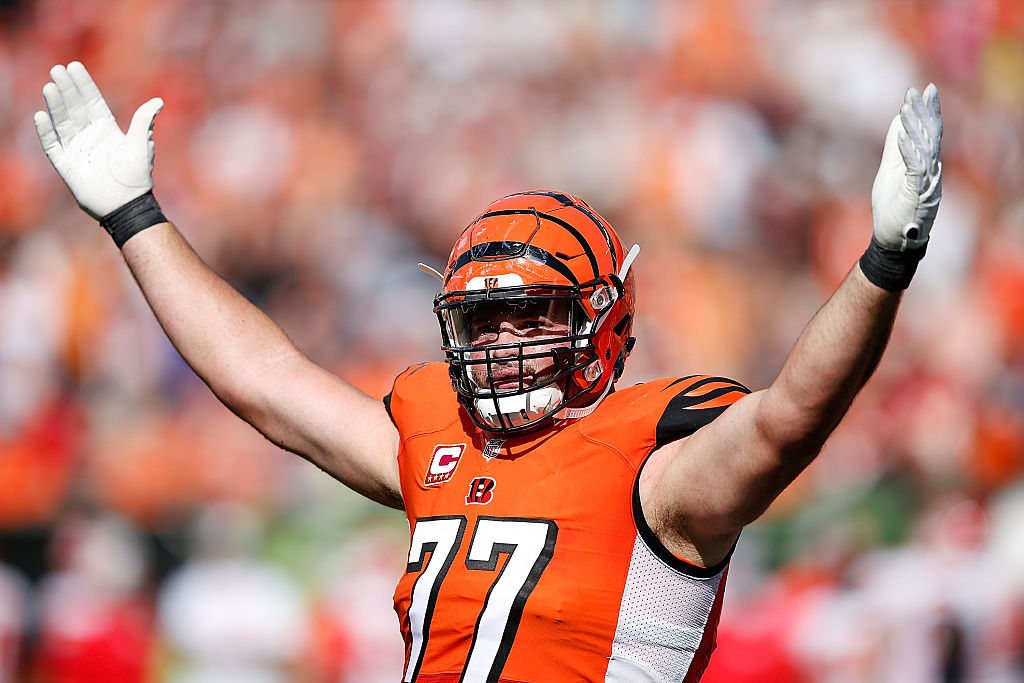 While he may be heading toward 36 years old, former Cincinnati Bengals left tackle Andrew Whitworth has been one of the very best in all of football the last few years. He's missed just two games going all the way back to 2010, staying remarkably healthy for a guy that's tasked with protecting the quarterback's blind side.
Whitworth's best seasons on the field have come in the last two years, which makes the investment slightly less risky despite his age. The Los Angeles Rams signed him to a three-year, $36 million contract.
3. Torrey Smith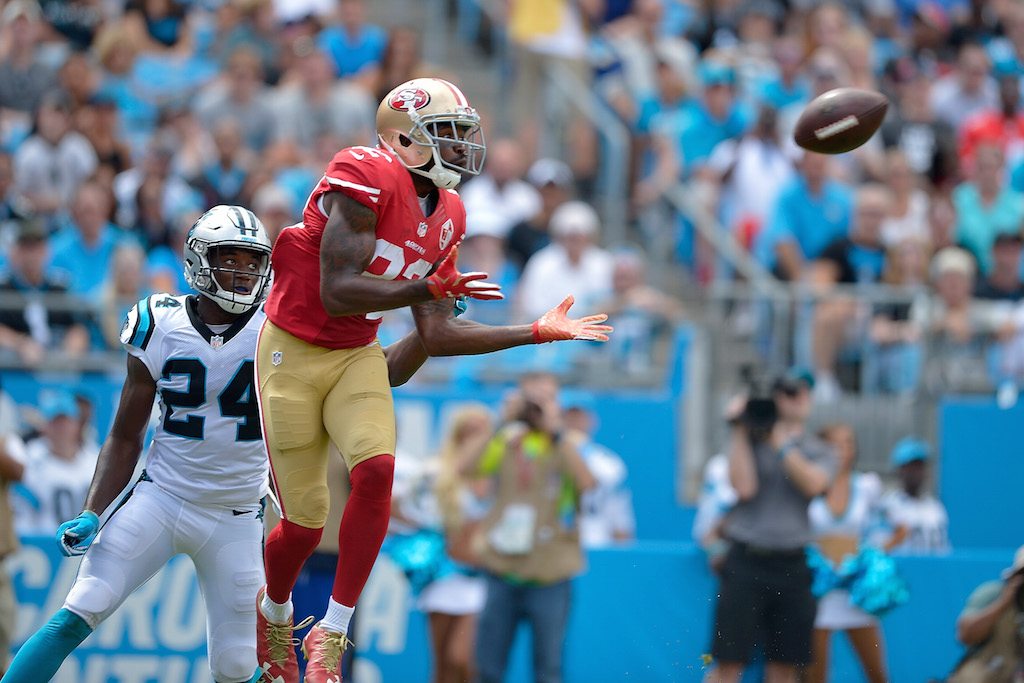 Wide receiver Torrey Smith makes it further up on this list not because of how great his production is — spoiler: it's not — but because his deal is a massive bargain. For a refresher, Smith played the last two years with the awful and directionless San Francisco 49ers. He caught 53 passes for 930 yards and seven touchdowns … in total.
But at 28 years old, Smith is still a quality deep threat for a team with a solid quarterback, which is what the Philadelphia Eagles have in Carson Wentz. Smith isn't the best wide receiver the Eagles signed (more on that later), but he's a good fit and a great deal at three years, $15 million.
2. Martellus Bennett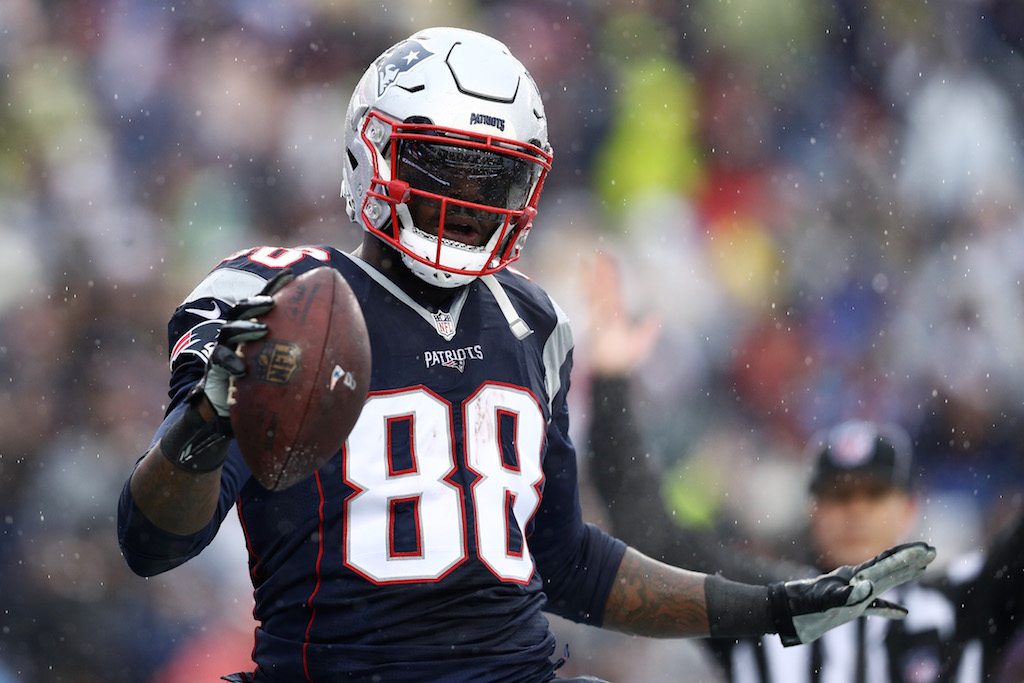 Tight end Martellus Bennett has a track record of production throughout his career, which makes it somewhat curious that he's on to his fifth team in 10 years. After the Chicago Bears traded him to the New England Patriots — he won a Super Bowl in the process — Bennett has agreed to a three-year, $20.5 million deal with the Green Bay Packers. He caught a career-best seven touchdowns with Tom Brady last year; the 30-year-old should have a few more great seasons in him as one of the primary targets of Aaron Rodgers.
1. Alshon Jeffery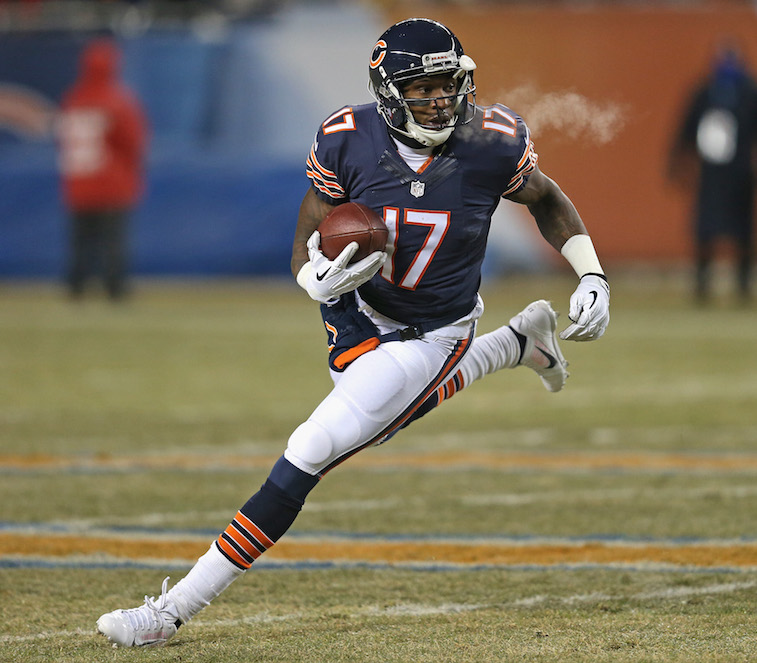 There are two schools of thought on Alshon Jeffery's free agency deal with the Philadelphia Eagles. First, he's an extremely talented, big wide receiver who's only 27 years old and has the potential to be a No. 1 receiver on a good team. Second, he's sometimes disinterested and has had problems staying on the field in his career.
But the main reason he's so high up on the list is because the Eagles stole him for a one-year, $9.5 million deal. The idea is that Jeffery could perform well and earn a massive deal next offseason, but that scenario would be perfectly fine with the team.
Statistics courtesy of ESPN, Sportrac, and Pro-Football-Reference.