The 25 Best NFL Players Who Will Be Free Agents in 2018
The 2017 NFL season is still underway, but it's not too early for teams and their fan bases to start looking forward to next offseason. The harsh reality of the situation is that, at this point, the number of legitimate Super Bowl contenders in 2017 can be counted on one hand. Fortunately for the teams that aren't quite there yet, the 2018 class of NFL free agents projects to be full of All-Pro-caliber talent.
A lot can (and will) change over the next several months; multiple players on this list will either sign hefty contract extensions or get slapped with the franchise tag by their current teams. For now, here are the 25 best NFL players who will be free agents in 2018.
1. Drew Brees, QB, New Orleans Saints
On paper, Drew Brees's contract technically runs through the 2020 NFL season. However, the final three years of the deal (2018–20) are all just a salary cap smokescreen. In order to gain some cap flexibility, the Saints structured Brees' contract so that it voids automatically after the 2017 seasons. This allowed the team to spread out Brees' signing bonus over five years instead of two.
When it comes down to it, we expect New Orleans to lock up Brees before he hits the open market. They have yet to draft a viable replacement, and the 10-time Pro Bowler is hands down the best player in franchise history.
2. Le'Veon Bell, RB, Pittsburgh Steelers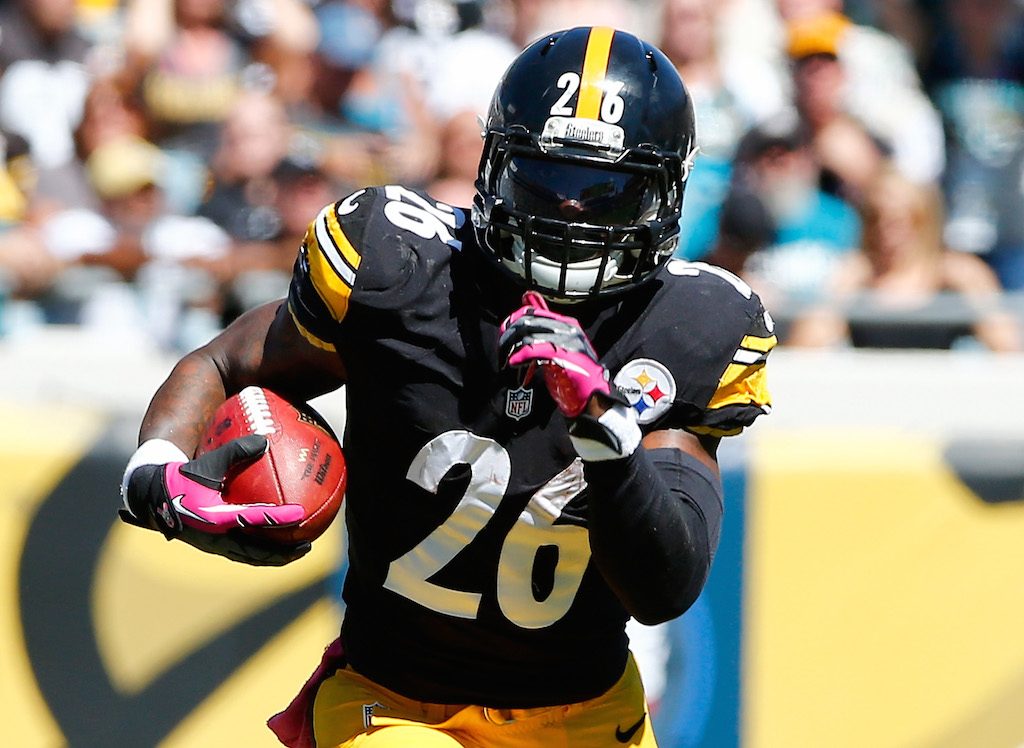 Running back Le'Veon Bell is set to play out the 2017 season on the Steelers' franchise tag (valued at $12.12 million) in what amounts to a one-year prove-it deal. The two-time All-Pro really has nothing left to prove on the field (he is arguably the best all-around running back in the league). However, he does have to prove that he can stay healthy and out of trouble before the Steelers commit to giving him a massive, long-term contract extension.
We fully expect Pittsburgh to lock Bell up toward the end of the 2017 season before he hits unrestricted free agency.
3. Matthew Stafford, QB, Detroit Lions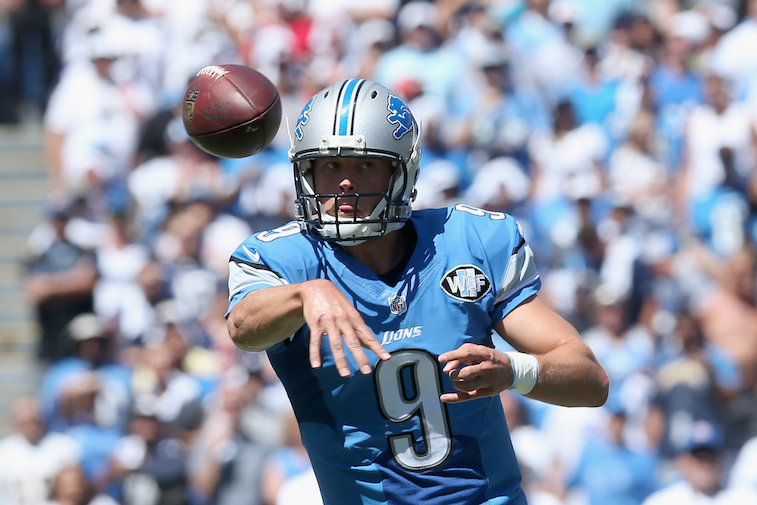 This one is fairly simple. Barring any unforeseen developments, Matthew Stafford will likely land another $100 million contract extension from the Lions sometime this fall. There is virtually no chance that he will actually become an unrestricted free agent next offseason.
4. Jimmy Graham, TE, Seattle Seahawks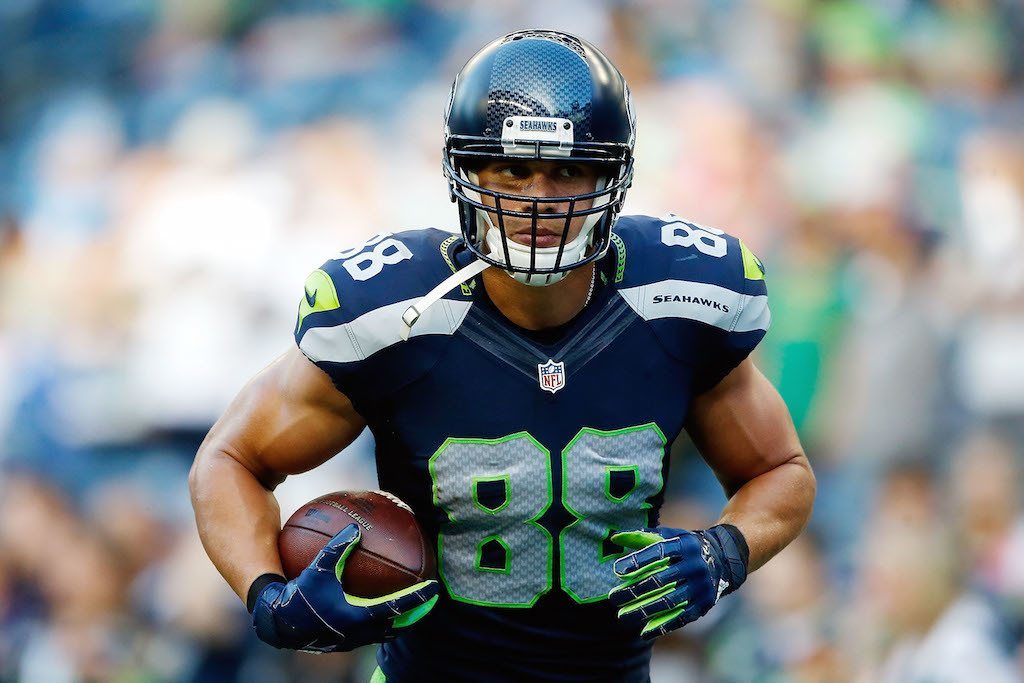 We fully expect Jimmy Graham to hit the open market next offseason. At one point, the former Miami Hurricane was one of the premier offensive weapons in the NFL. But thanks to injuries and a less-than-ideal fit scheme-wise, Graham hasn't been the game-changing player the Seahawks thought they received when they traded for him prior to the 2015 season. Look for Graham to sign a fairly large contract next offseason with a team that is a both a Super Bowl contender and a more ideal scheme fit.
5. Derek Carr, QB, Oakland Raiders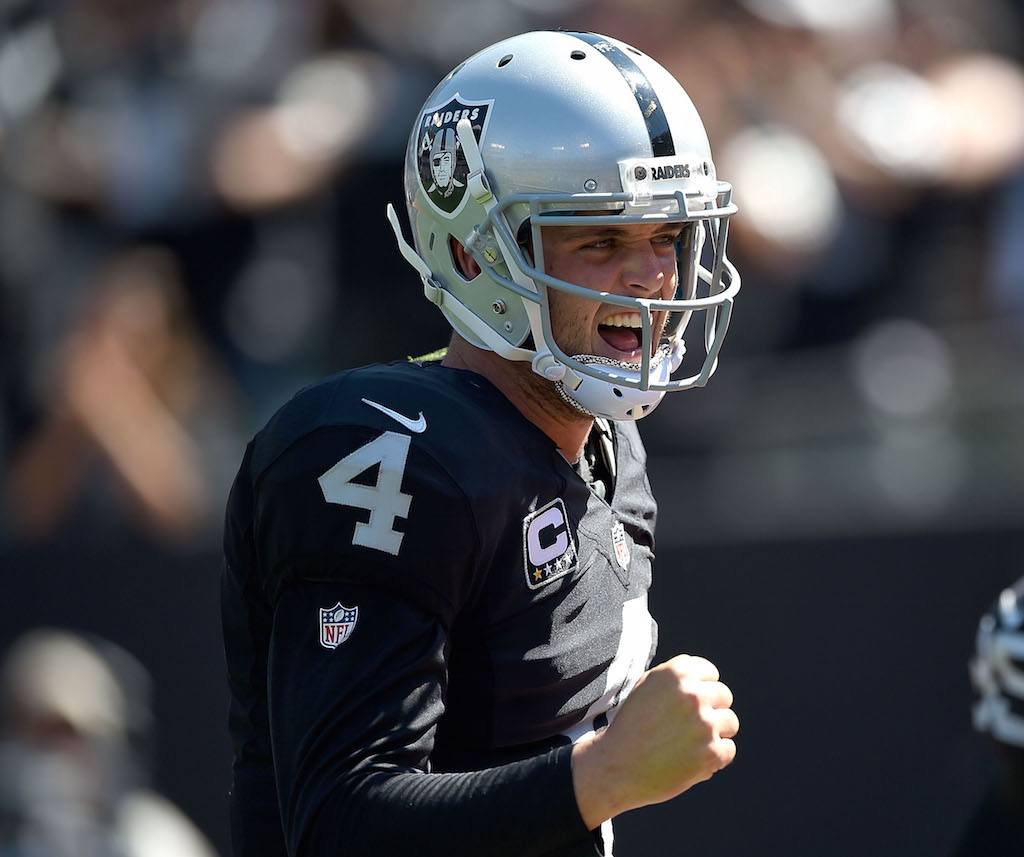 It's only a matter of time until the Oakland Raiders and Derek Carr come to an agreement on a record-breaking contract extension. The two-time Pro Bowler is one of the premier young quarterbacks in the league. His second contract should be similar to the mega-deal Andrew Luck signed last offseason.
6. Julian Edelman, WR, New England Patriots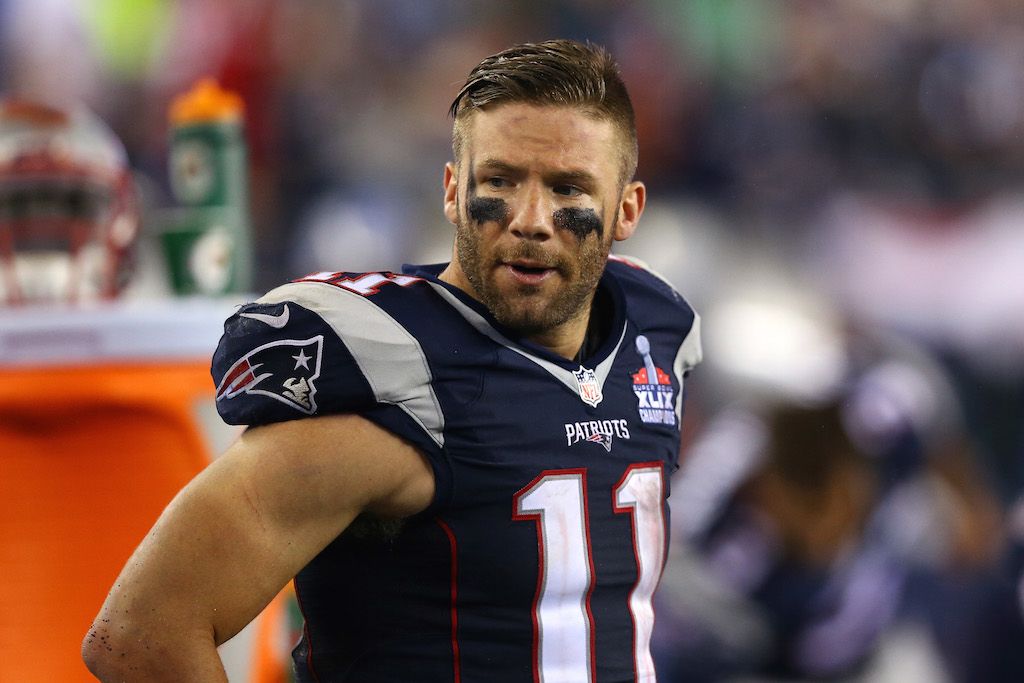 After eight seasons and two Super Bowl titles with the Patriots, Julian Edelman is set to become an unrestricted free agent following the 2017 season. There is still a good chance that he'll sign an extension to remain in New England. But, as we all know, Bill Belichick will not overpay for an aging veteran (Edelman recently turn 31 years old).
On that note, we should point out that throughout his career, Edelman has been (and remains) one of the more underpaid NFL players. If he wants to maximize his earning potential, Edelman will likely sign with a new team next offseason. That said, the former college quarterback clearly values winning championships and playing with Tom Brady and the Patriots. Our guess is Edelman will take less money to remain with New England.
7. Devonta Freeman, RB, Atlanta Falcons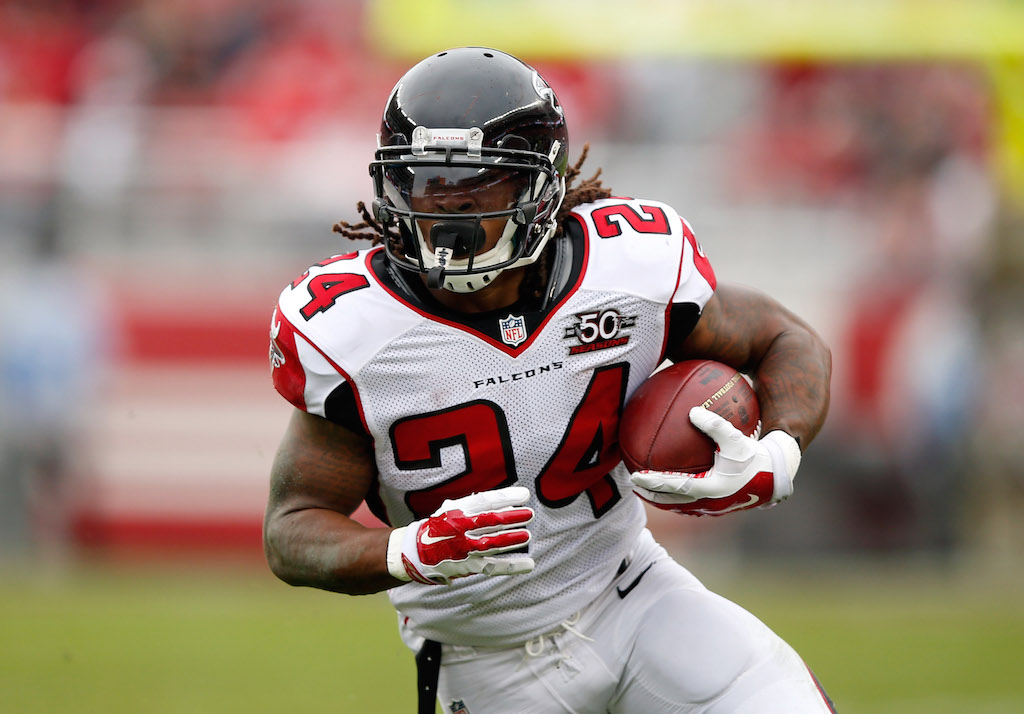 Devonta Freeman is entering the final year of the rookie contract he signed as a fourth-round pick in 2014. During his first three NFL seasons, the two-time Pro Bowler took home salaries that were very close to the league minimum. As a direct result, Freeman is now looking for a contract that will pay him in line with the best running backs in the game.
Atlanta has repeatedly said that they want to extend Freeman's contract, but with minimal cap space available and a viable replacement (Tevin Coleman) already in place, the 25-year-old running back could end up hitting the open market next offseason.
8. Malcolm Butler, CB, New England Patriots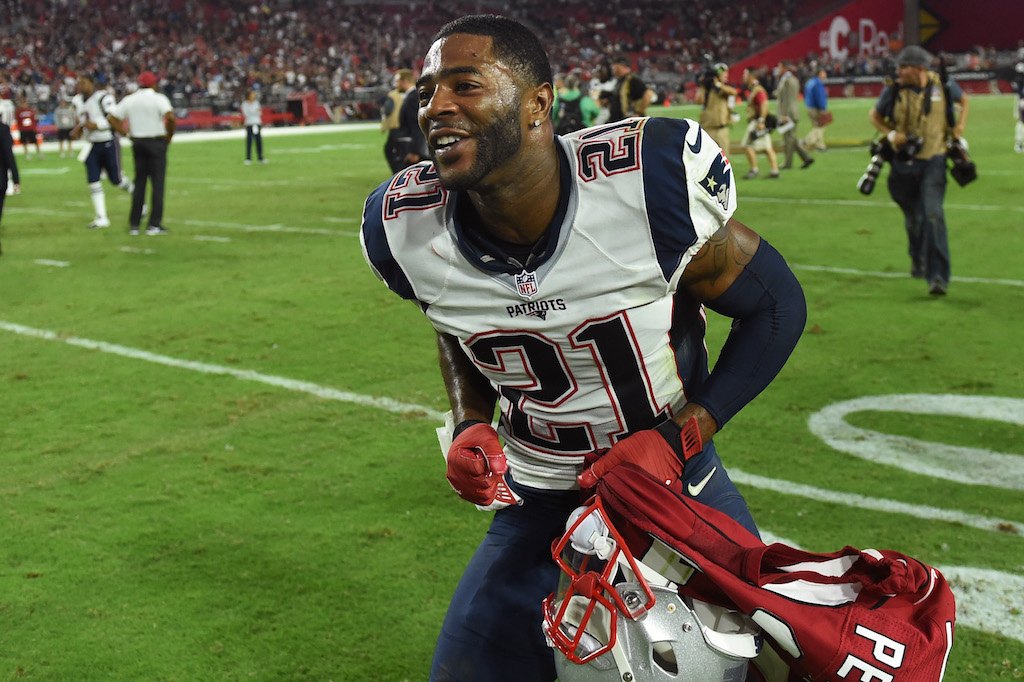 One way or another, Malcolm Butler is in line for a massive pay raise next offseason. After entering the league as an undrafted free agent in 2014, Butler has emerged as one of the best cornerbacks in the league.
As of today, it's unclear how committed the Patriots are to locking up the 27-year-old cornerback for the long-term. They could still use the franchise tag on Butler in 2018, but that could lead to a lengthy (and potentially ugly) holdout situation — especially if the 5-foot-11, 190-pounder has another All-Pro-caliber season this fall. Our guess is the Patriots will ultimately lock Butler up (they have the cap space to do it) to ensure that they continue to have one of the premier secondaries in the league.
9. Larry Fitzgerald, WR, Arizona Cardinals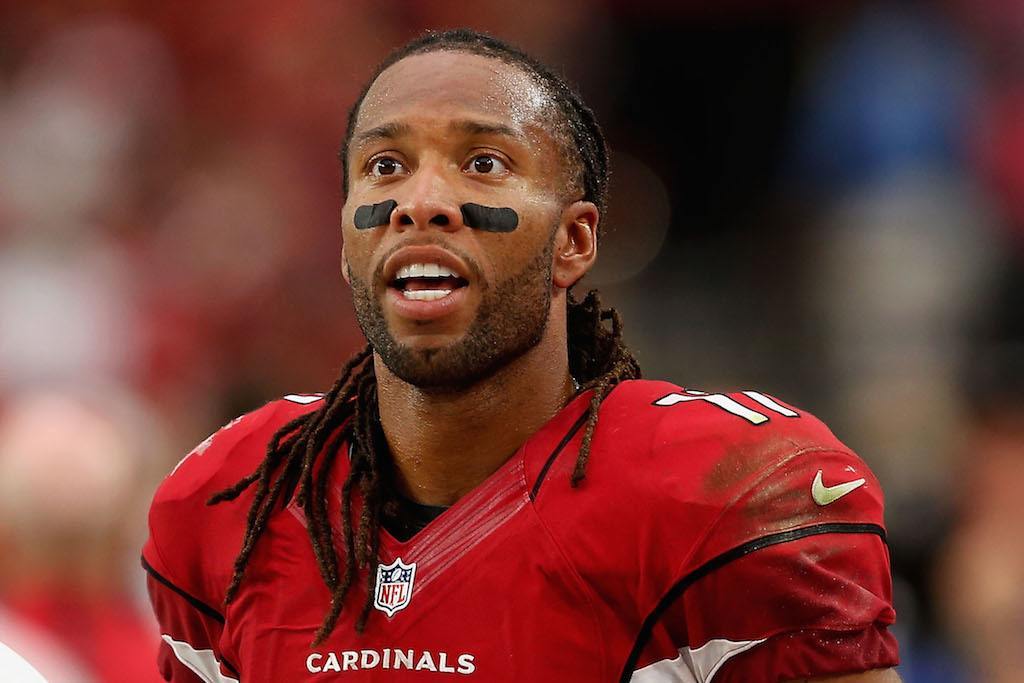 The simple truth of the matter is that Larry Fitzgerald will likely only play one or two more seasons beyond 2017 if he continues his career at all. Nonetheless, the future Hall of Famer is set to become an unrestricted free agent next offseason. Our guess is that Fitzgerald will only have eyes for the Cardinals. However, the allure of winning a Super Bowl title could result in him being interested in a team like the New England Patriots or Pittsburgh Steelers next offseason.
10. Kirk Cousins, QB, Washington Redskins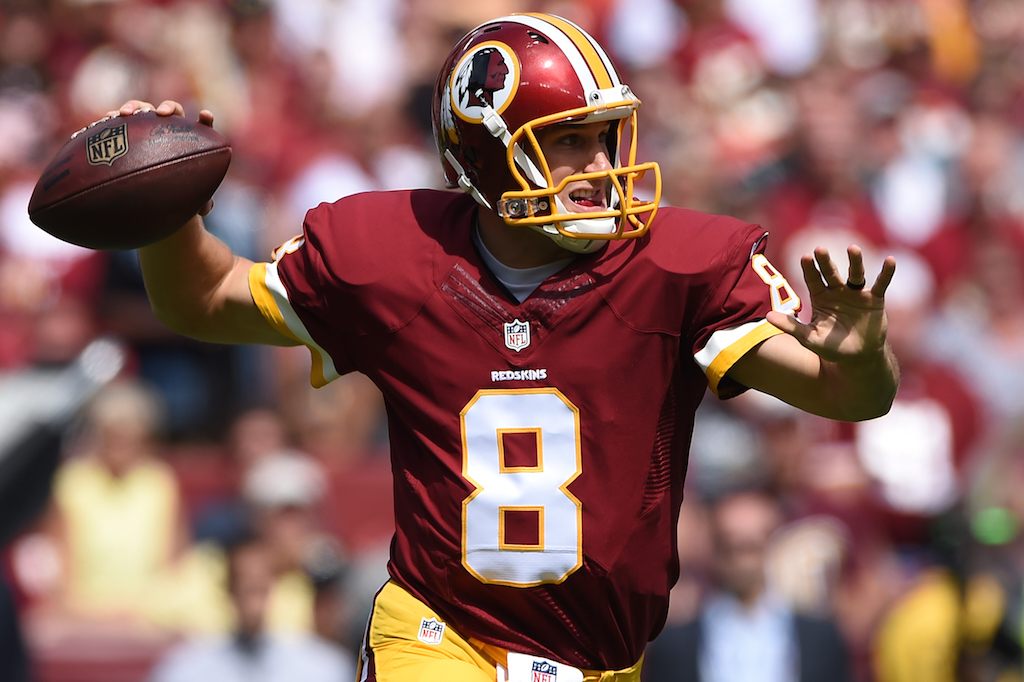 For the second season in a row, Kirk Cousins will play on the Redskins' franchise tag. He will earn a fully guaranteed $23,943,600 this fall, but all signs point toward his run of franchise tag contracts ending following the 2017 season. The Skins technically have the right to franchise Cousins for a third season, but it would come at a cost of $34.47 million (fully guaranteed). And it means that Cousins would make over $75 million in three years.
The more likely scenario is for the two sides to come to an agreement on a long-term extension, or for Washington to trade Cousins to another franchise. At the end of the day, we just don't see the Redskins allowing Cousins to leave during free agency next offseason without getting something in return — unless he has an awful season in 2017.
11. DeAndre Hopkins, WR, Houston Texans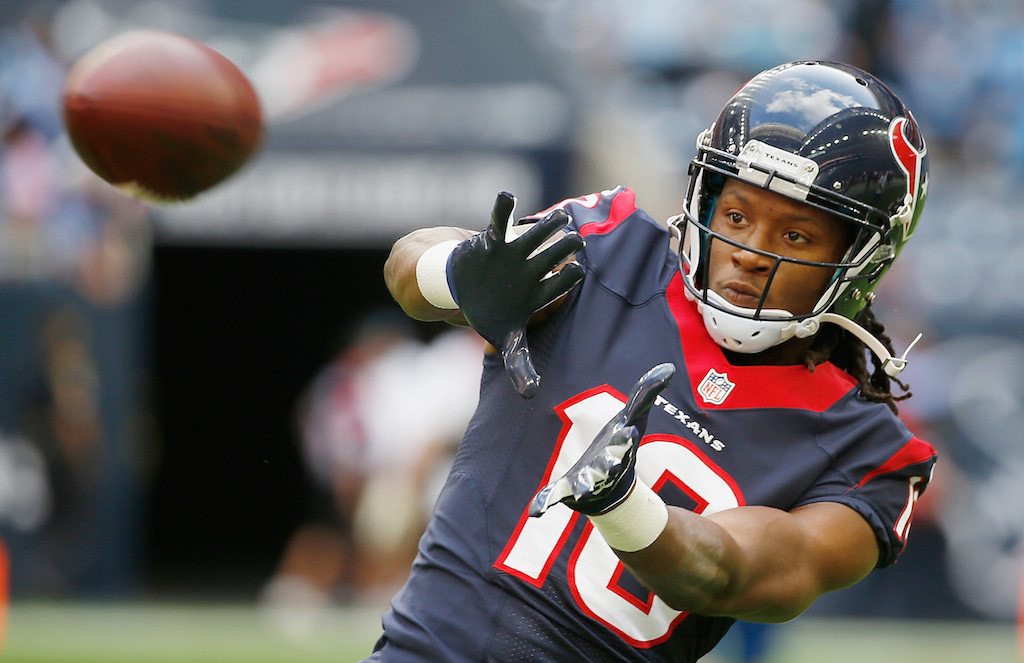 DeAndre Hopkins managed to establish himself as one of the league's premier wide receivers despite playing his entire career with below average quarterbacks. The former Clemson Tiger is currently in the fifth-year of his rookie contract, which means the 2017 season is, for all intents and purposes, a contract year for Hopkins.
The Texans could opt to use their franchise tag on Hopkins, but given their tight salary cap situation, it would make more sense to sign their star wide receiver to a long-term contract extension (likely coming with a lower cap hit in 2018). On that note, we don't see any way Hopkins actually hits the open market.
12. Jarvis Landry, WR, Miami Dolphins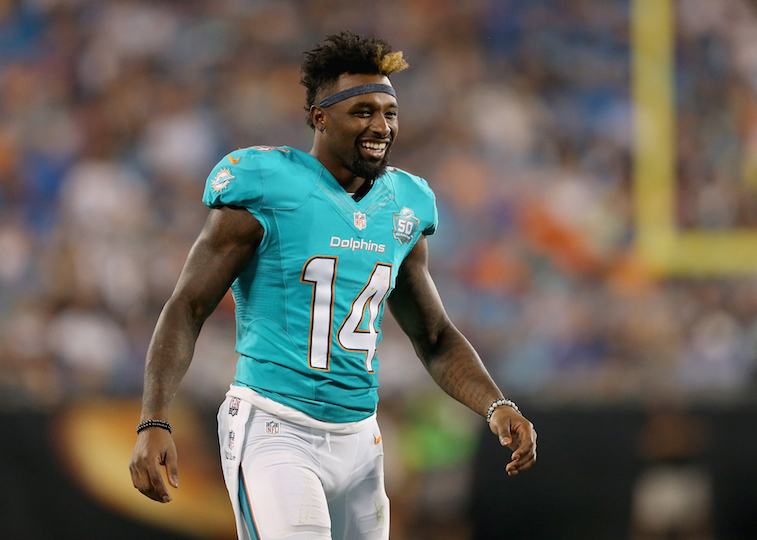 Make no mistake about it; Jarvis Landry has his sights set on landing a contract that will pay him No. 1 wide receiver money. In reality, it's easy to see why. In his three NFL seasons, Landry has emerged as arguably the top slot receiver in the game (288 receptions for 3,051 yards and 13 touchdowns). He also proves he has the ability to torch opposing secondaries from the outside.
The Dolphins don't have a lot of salary cap space to work with in 2018, but we fully expect them to sign Landry to a long-term contract extension before he hits free agency next offseason.
13. Kam Chancellor, S, Seattle Seahawks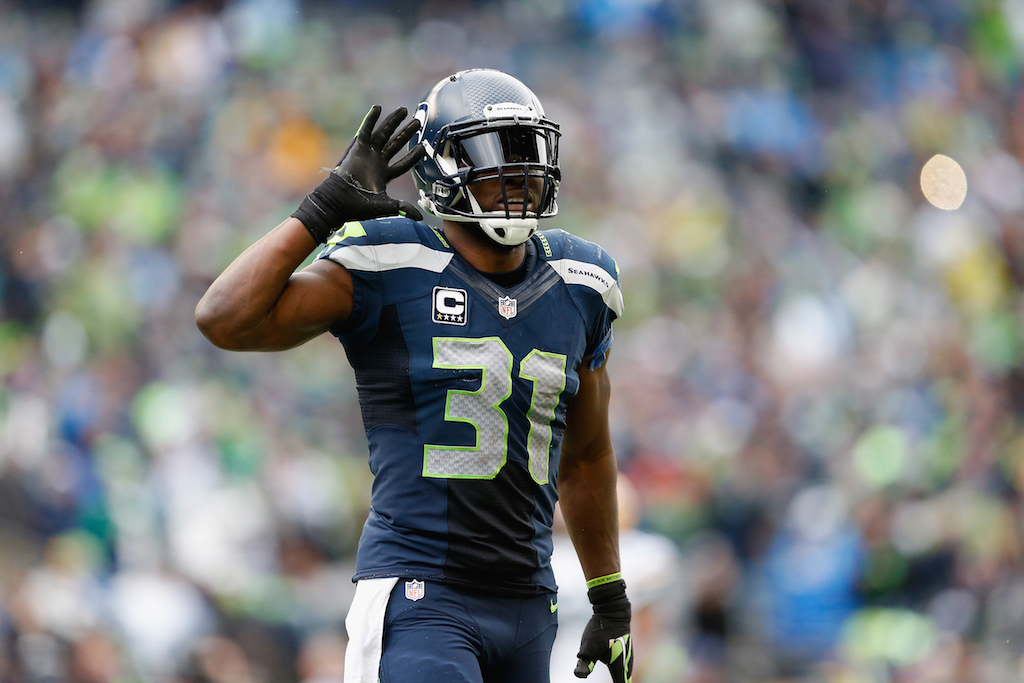 Kam Chancellor is still one of the best — and quite possibly the most physically imposing — safety in the NFL. After trying to renegotiate his current contract for the last couple of years, the former Virginia Tech star is now in a position where he knows a hefty payday is on the horizon. We expect the Seahawks to work toward a contract extension with Chancellor throughout the 2017 season. That said, we don't expect the two-time All-Pro to give Seattle a major discount.
14. Terrelle Pryor, WR, Washington Redskins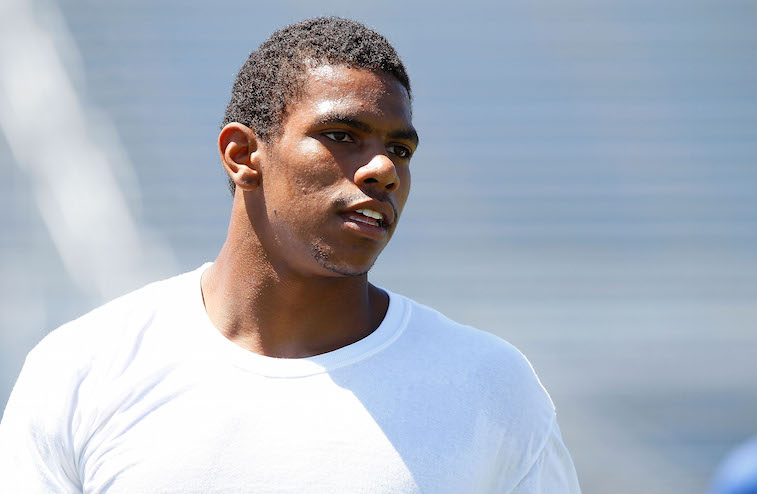 We were mildly shocked that Terrelle Pryor didn't land a hefty contract last offseason. We're even more shocked that the Cleveland Browns allowed the former Ohio State star (and Ohio high school legend) to depart as a free agent. Either way, Pryor stands to cash in this coming offseason if he continues to establish himself as a game-changing wide receiver with the Redskins in 2017.
15. Sheldon Richardson, DE, New York Jets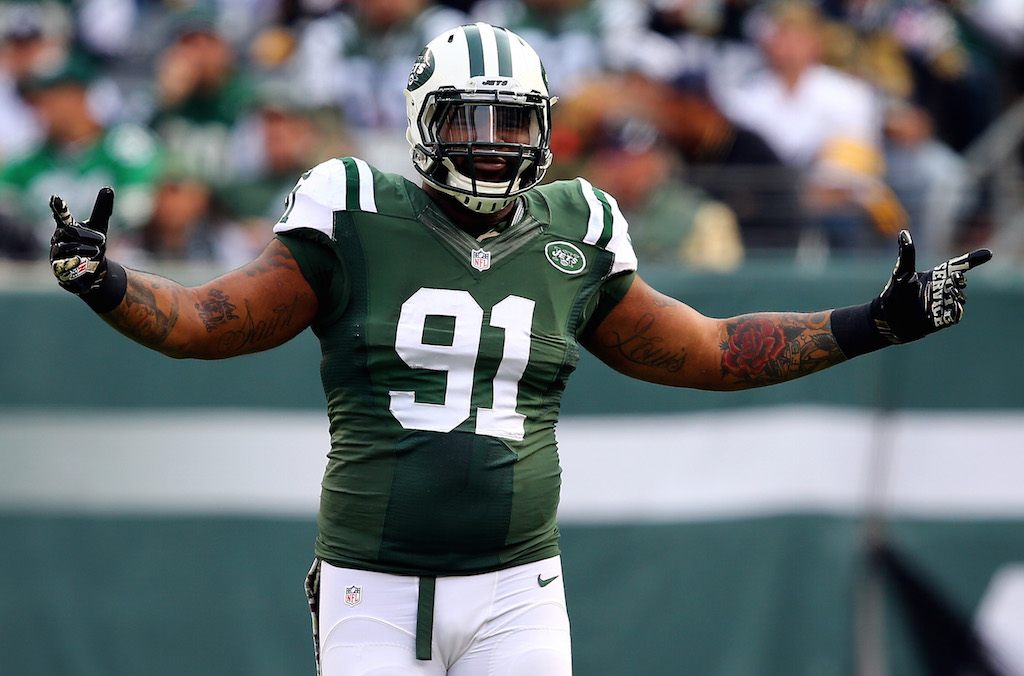 Sheldon Richardson wants a big-time contract. When he's healthy and focused with his head screwed on, Richardson is an All-Pro-caliber player. Unfortunately, the former Missouri star continues to battle immaturity issues both on and off the field. Look for the 2013 Defensive Rookie of the Year to have an excellent season (he knows this is his contract year, after all). With all of Richardson's troubles in the past, we wouldn't be surprised if the Jets opt look elsewhere next offseason.
16. Ezekiel Ansah, DE, Detroit Lions
When it comes to raw physical ability, there aren't many players in the league on Ezekiel Ansah's level. At 6-foot-5, 271-pounds, the former BYU standout is faster than several NFL wide receivers and defensive backs (he ran a 4.56-second 40-yard dash at the 2013 NFL Combine), and his length makes him an absolute menace for opposing offensive tackles.
Ansah, who is in the fifth year of his rookie deal, comes off a down year in 2016. However, he proved that he can play at an All-Pro level in 2015 when he registered 14.5 sacks. With a strong season this fall, Ansah will command a contract that pays him north of $15 million per season next offseason.
17. Gabe Jackson, OG, Oakland Raiders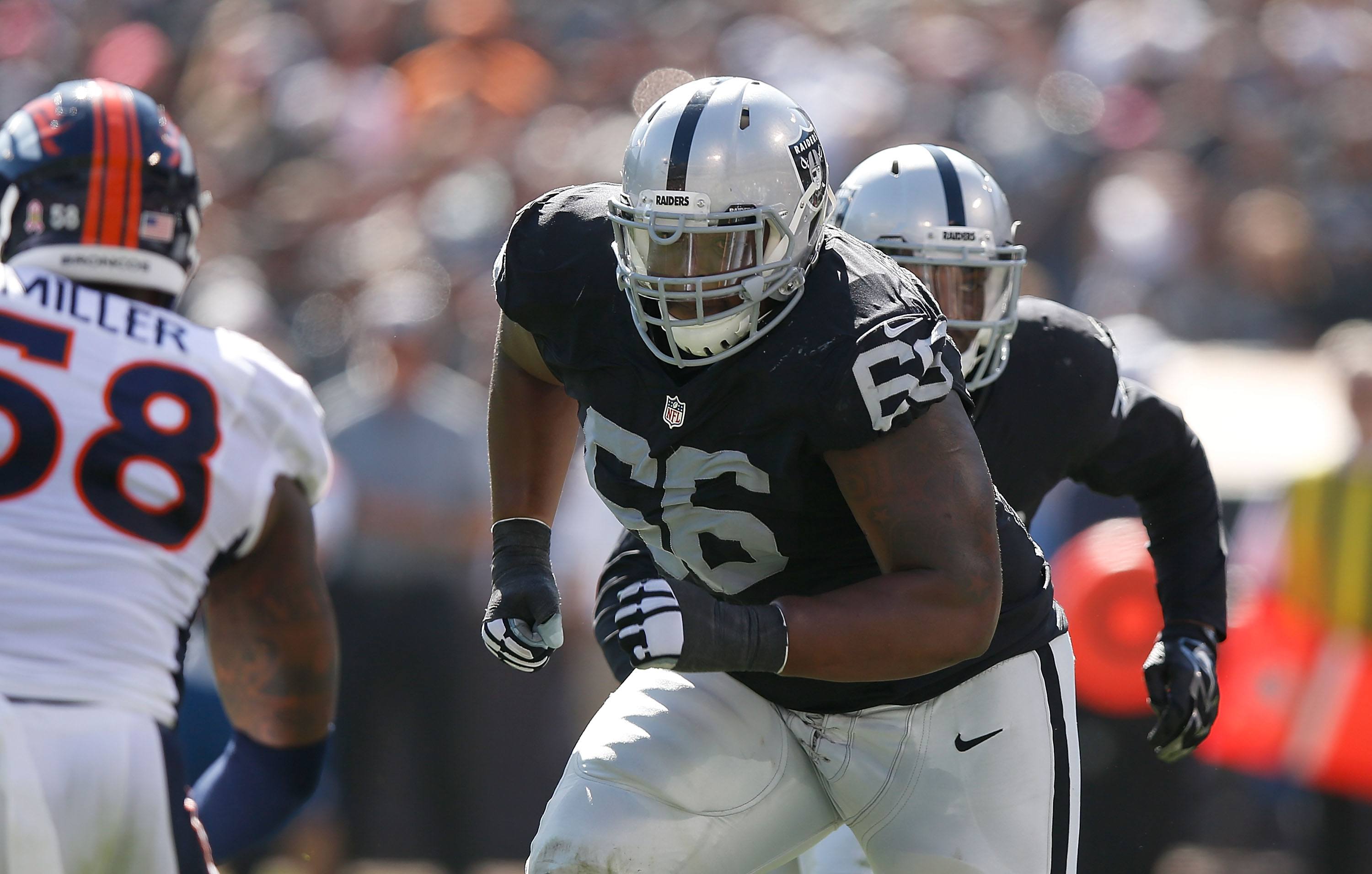 The market for elite offensive guards has exploded thanks to Jackson's teammate (Kelechi Osemele) and new Cleveland Brown Kevin Zeitler. You can bet that none of this slips past Gabe Jackson. While he isn't on the same level as guys like Osemele, Zeitler, or Marshall Yanda of the Baltimore Ravens, Jackson is definitely a Pro Bowl-caliber player. With contract extensions looming for Carr, Khalil Mack, and Amari Cooper, the Raiders will likely lose Jackson to free agency next offseason.
18. Melvin Ingram, OLB, Los Angeles Chargers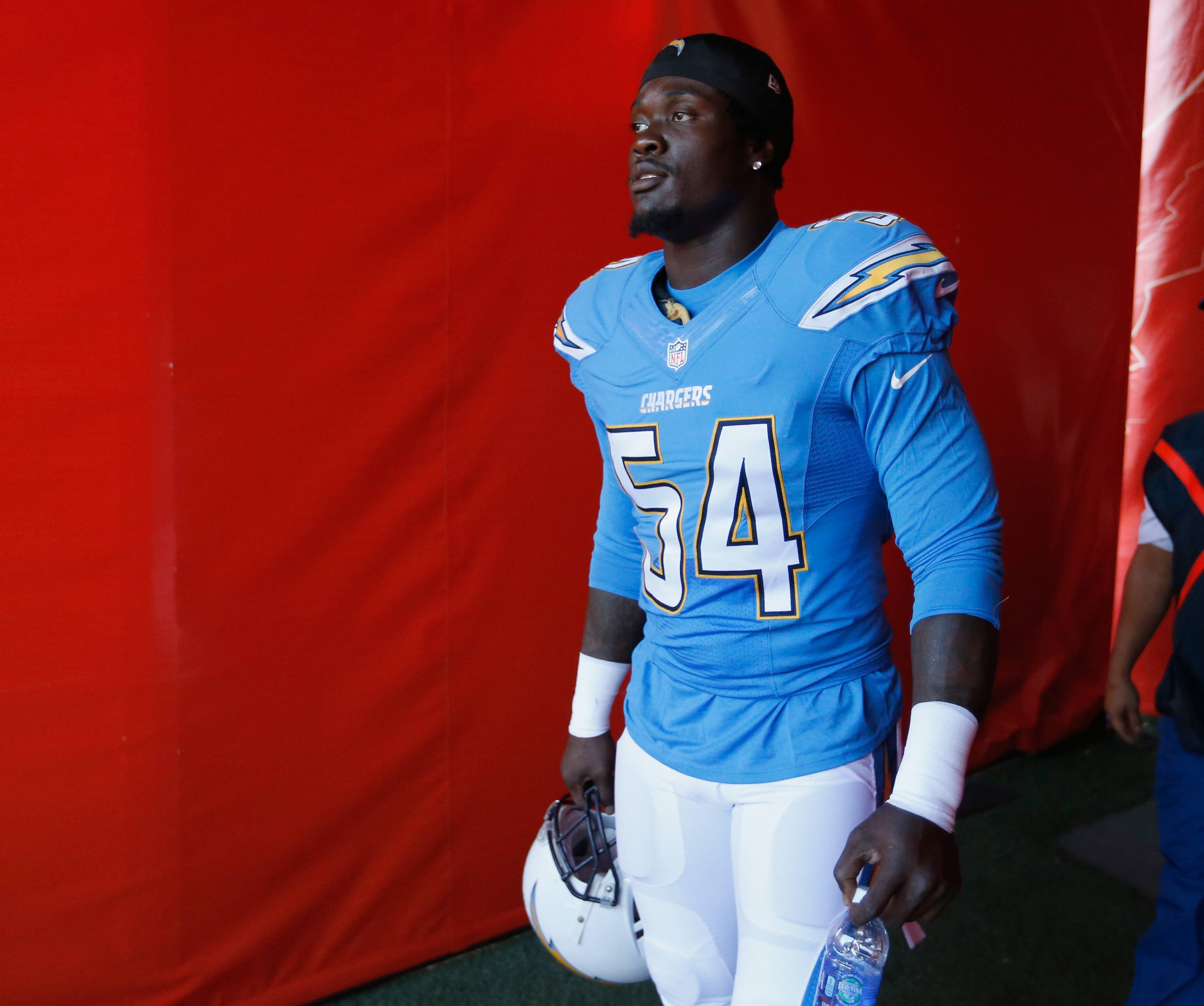 Outside linebacker Melvin Ingram has quietly developed into one of the better edge defenders in the league over the last couple of seasons. If he can replicate his level of play from the 2015 and 2016 seasons this fall, the former South Carolina Gamecock will likely land a massive contract next offseason. We expect the Chargers to make a play to keep Ingram paired with rising star Joey Bosa going forward.
19. Nate Solder, LT, New England Patriots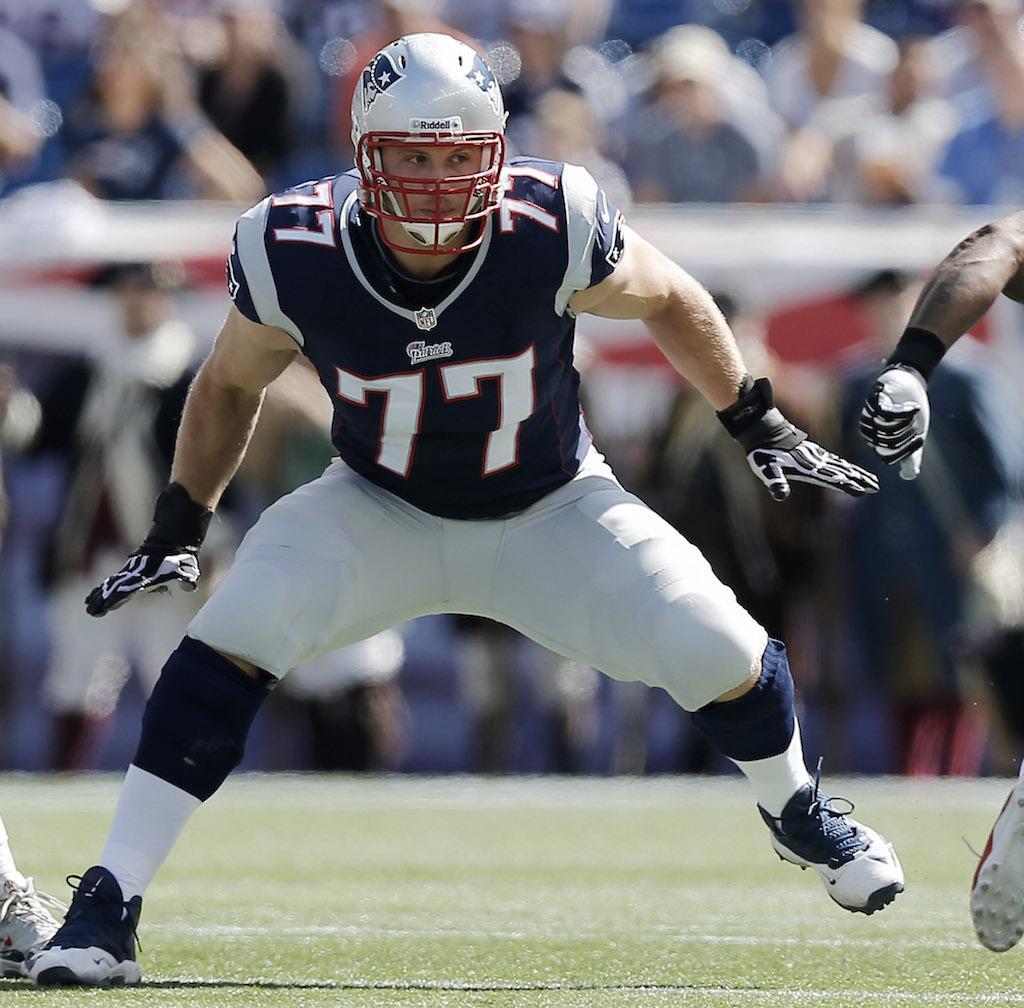 Nate Solder has been a steady performer for the Patriots ever since they drafted him in the first round of the 2011 NFL Draft. He's not on the same level as guys like Jason Peters, Joe Thomas, Andrew Whitworth, and Trent Williams, but he is undoubtedly a good (not great) NFL left tackle. The 6-foot-8, 325-pounder will be an unrestricted free agent next offseason, but we expect the Pats to sign him to an extension before then.
20. Shaquil Barrett, OLB, Denver Broncos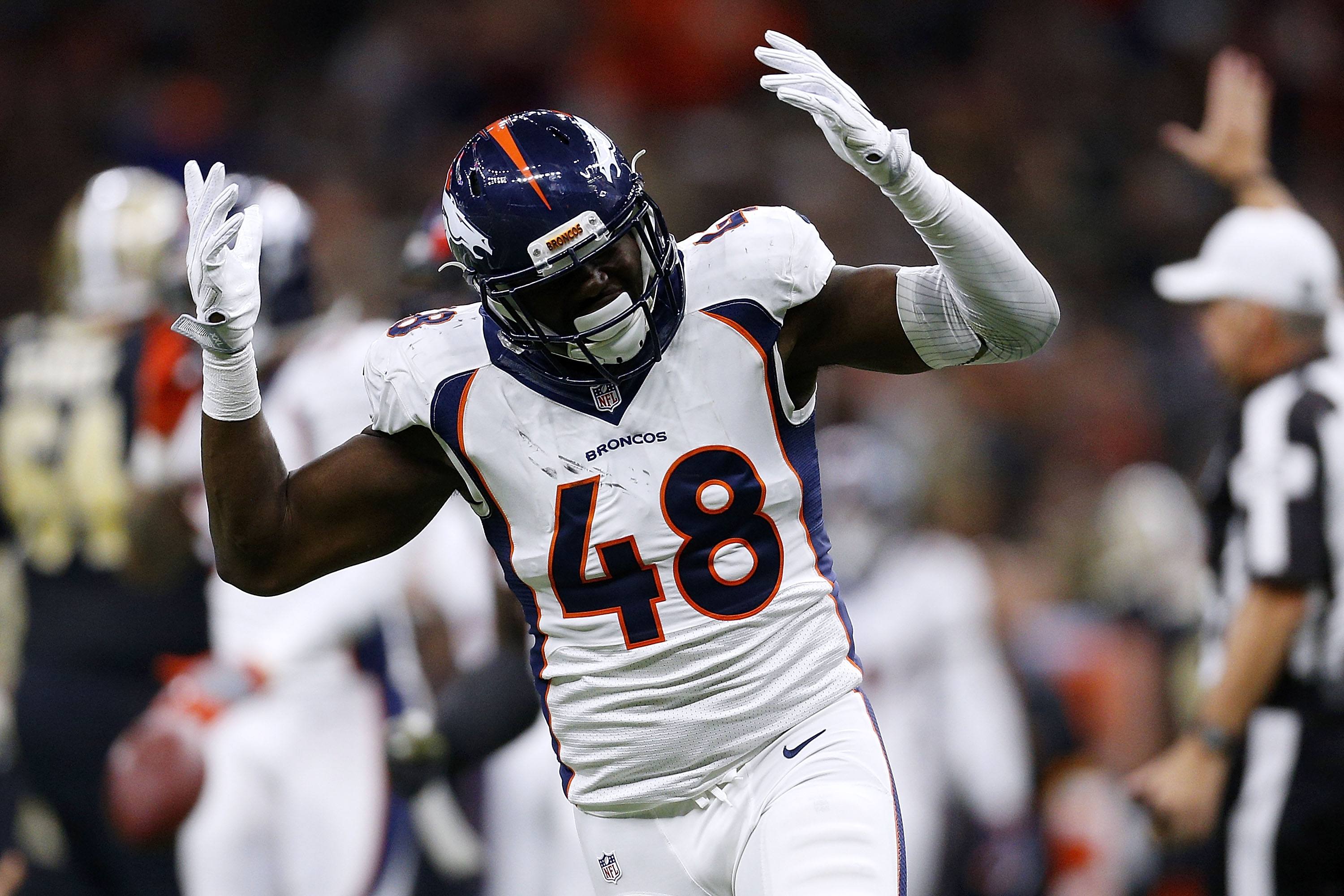 Most casual NFL fans likely have no clue who Shaquil Barrett is. The truth of the matter, though, is that the former Colorado State standout would be a household NFL name if he weren't playing behind the likes of Von Miller, DeMarcus Ware, and Shane Ray for the last two years.
Barrett recently suffered a hip injury that will keep him out of action for a few months, and he is still another year away from unrestricted free agency. But if he can come back from his injury and have a strong season this fall, Barrett could entice another team to make a strong run at him (and risk having to send the Broncos draft pick compensation) next offseason.
21. Alshon Jeffery, WR, Philadelphia Eagles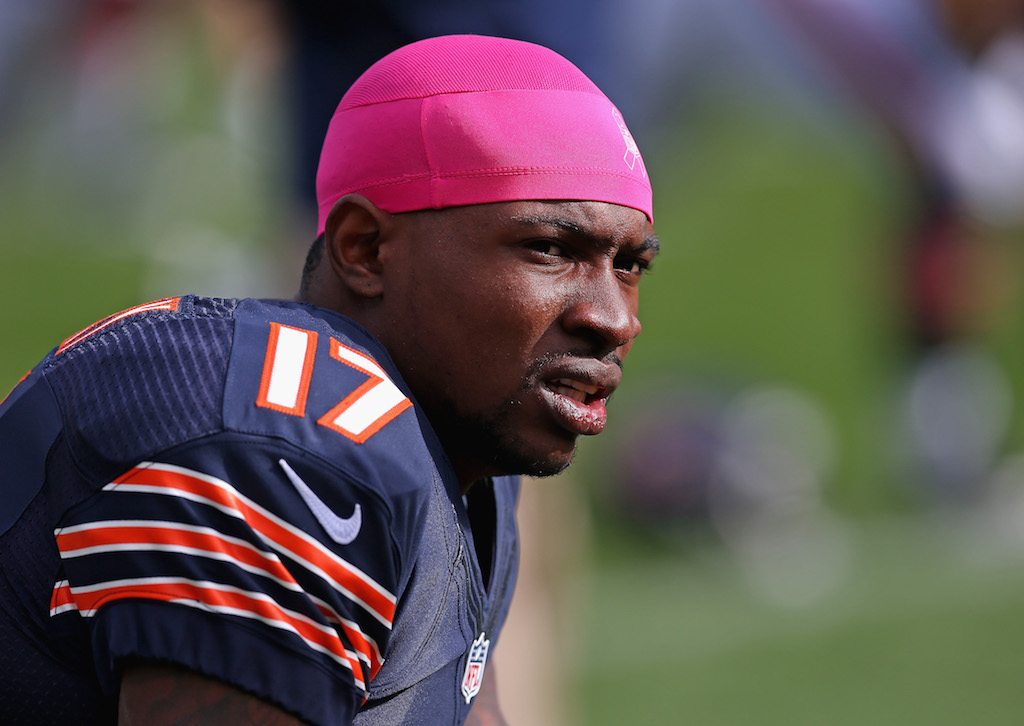 When Alshon Jeffery is completely healthy, he has All-Pro-caliber talent. The former South Carolina Gamecock signed a one-year prove-it deal with the Eagles this offseason, which will allow him to test the open market again next year. If things work out in Philly, though, Jeffery will likely land a hefty extension from the Birds.
22. Weston Richburg, C, New York Giants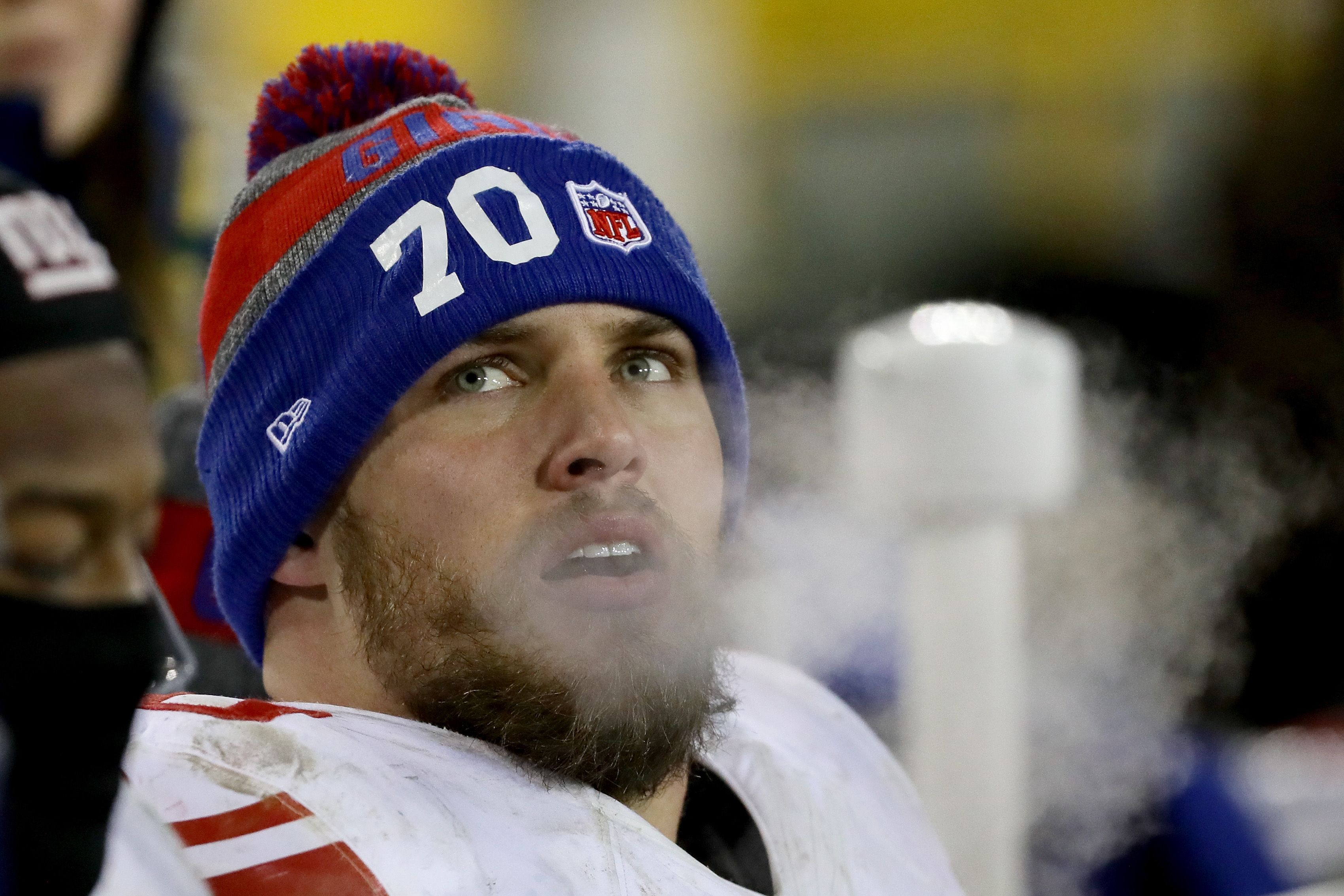 Centers often fly under the radar in the NFL, which is why Weston Richburg is a relatively unknown player to most fans. The former Colorado State star has developed into one of the better centers in the league. He's one of the only offensive linemen the Giants have consistently counted on over the last couple of seasons. So, we just don't see the Giants allowing Richburg to test the open market when he becomes a free agent next offseason. Look for the two sides to come to an agreement on a long-term extension in the near future.
23. Jimmy Garoppolo, QB, New England Patriots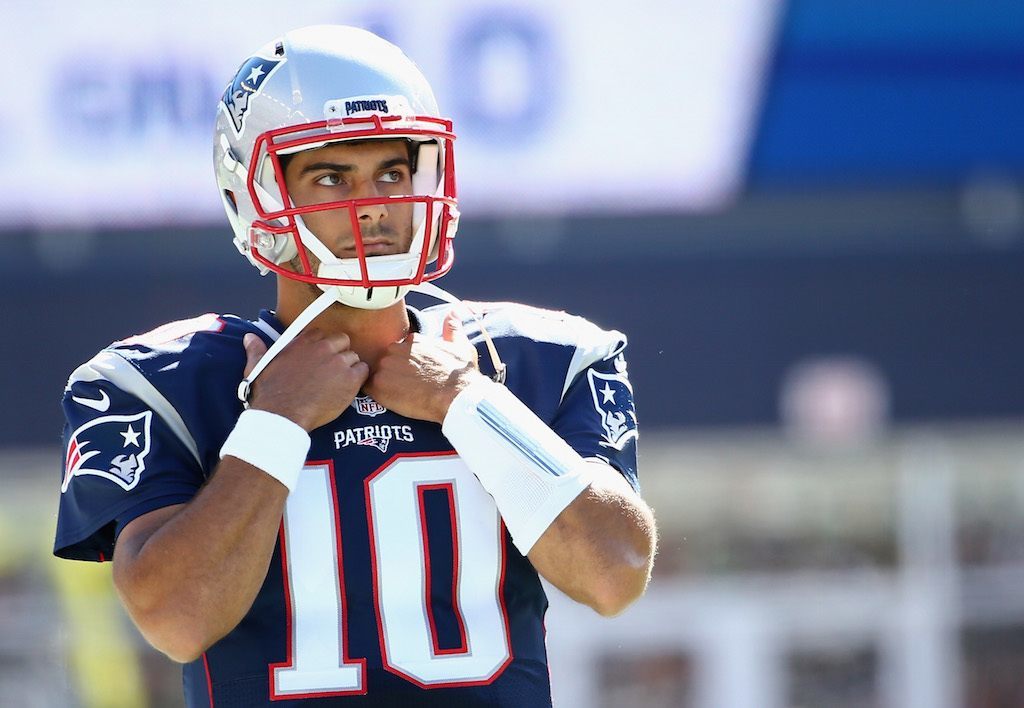 Backup quarterback Jimmy Garoppolo will be one of the most discussed NFL players until there is some sort of resolution to his situation. If the Patriots choose not to trade the 25-year-old quarterback or use their franchise tag on him, he will become an unrestricted free agent next offseason. If they hang on to him for another year (by using their franchise tag), Garoppolo will have to wait for another year (or for Brady to retire) before he gets his shot as a full-time starter.
24. Tyler Eifert, TE, Cincinnati Bengals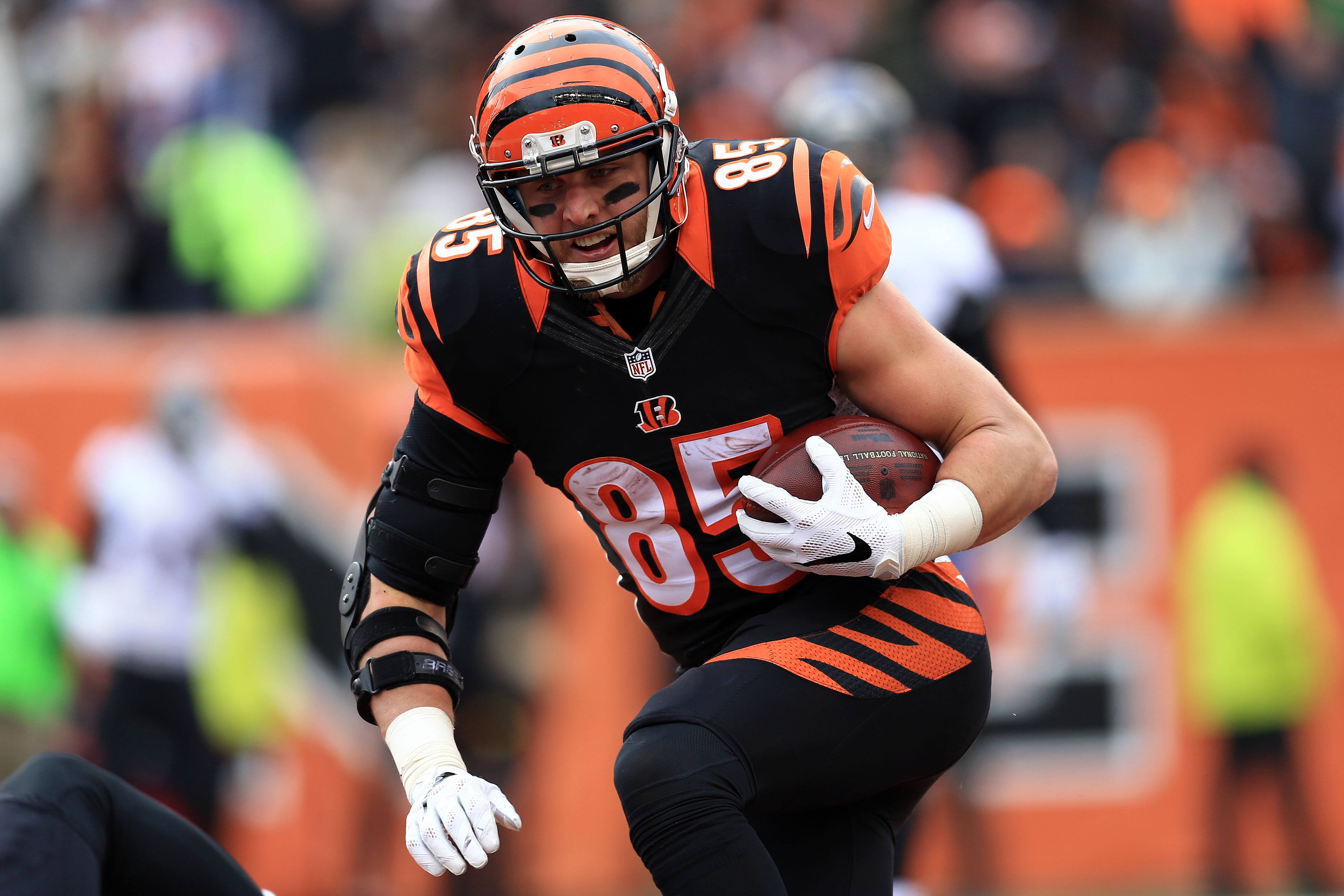 When healthy, Tyler Eifert is undisputedly one of the best tight ends in the NFL. Unfortunately, the former Notre Dame standout has yet to play a full 16-game season since entering the league as a first-round pick in 2013. We believe this situation will play out simply. If Eifert stays healthy in 2017, he will land a long-term extension from the Bengals. If not, he'll likely get to test the open market.
25. Trumaine Johnson, CB, Los Angeles Rams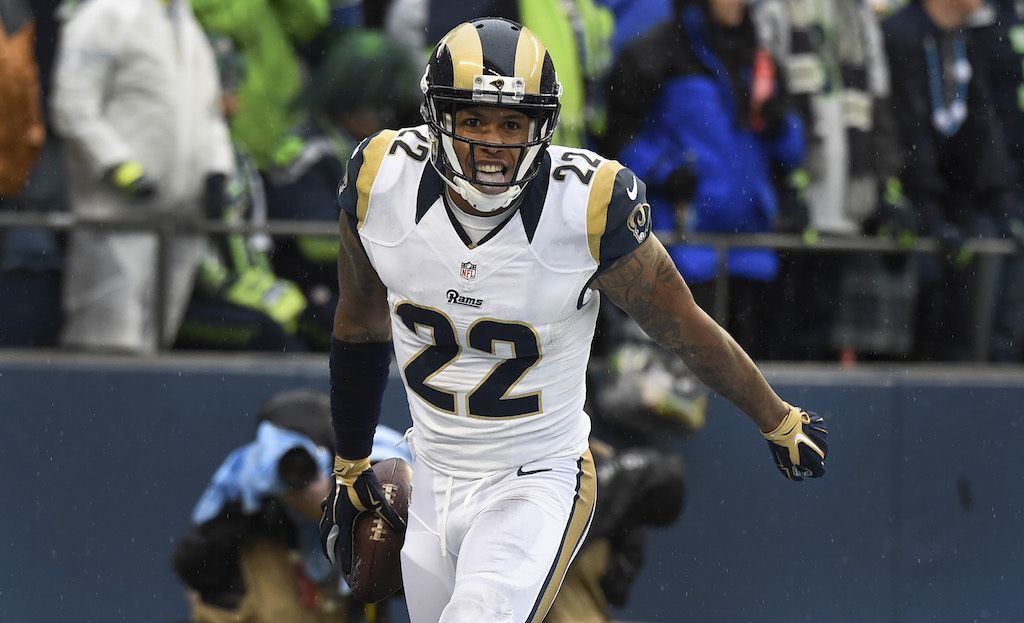 We absolutely see Trumaine Johnson hitting the open market next offseason. Earlier this offseason, the Rams used their franchise tag on the former Montana cornerback for the second consecutive year, and we just don't see the two sides ever reaching an agreement on a long-term deal. Expect to see Johnson land a contract similar to the deal Stephon Gilmore signed with the New England Patriots this past offseason.
Statistics courtesy of Pro-Football-Reference. Contract and salary cap data courtesy of Spotrac.