12 Best NFL Players to Perform on 'Dancing With the Stars'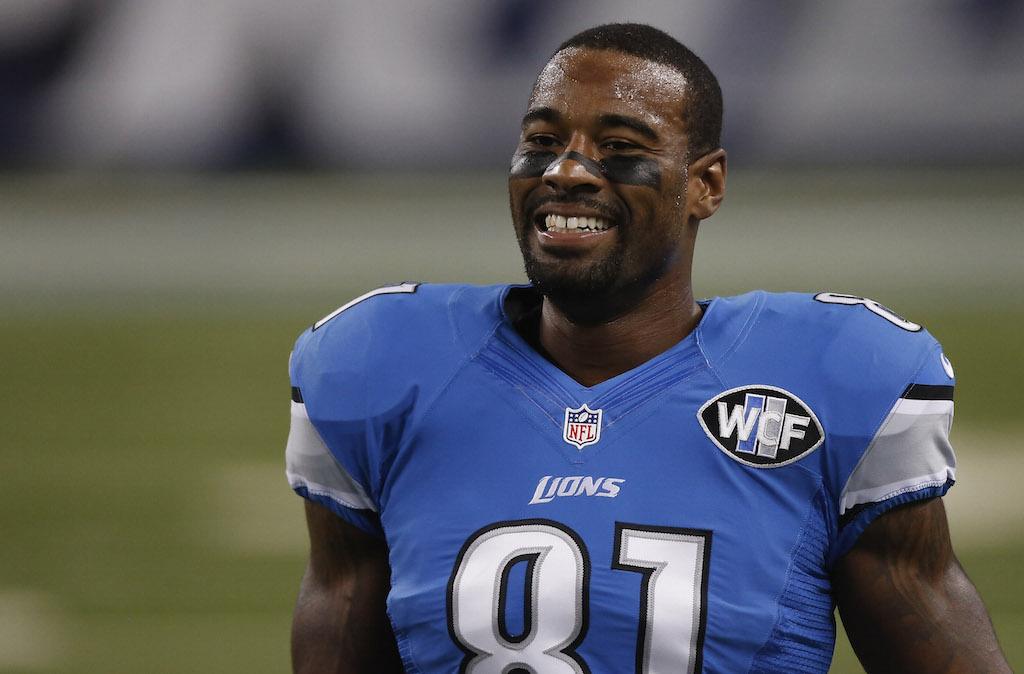 If you're an athlete looking to revamp your image after an unflattering scandal, there are plenty of ways, aside from the necessary apology, to redeem yourself. You can give back to the community, you can do charity work, you can even donate money to a good cause. But if all else fails, there's one avenue that seems to be available to the embattled superstar: Dancing With the Stars.
After creating a mess of things (and that's putting it gently) with a fabricated robbery tale in Rio, it's hardly a surprise that American Olympic swimmer Ryan Lochte opted to exchange his swim trunks for a pair of dancing shoes, and hit the stage as one of the participants in the show's 23rd season. Everyone saw this move coming. But that doesn't mean they saw every move coming.
On the complete opposition side of the spectrum, you know, the shocking decisions, it's safe to say that no one expected — especially his once-teammates — former Detroit Lions wide receiver Calvin Johnson to throw his hat in the ring for Dancing With the Stars. Said Lions wideout T.J. Jones when he heard the news: "To me, he's not much of a dancer at all. I've never seen him moving his shoulders, so for me, it's like, 'I'll believe it when I see it.'" Which, as we all know, happened.
As crazy as it was to see the man they call "Megatron" dance his way into the public's hearts (he finished third in the competition), it's not as if he was the first NFL player — past or present — to hit the Dancing With the Stars stage. In fact, there have been many. And these 12, in our opinion, are the best of the bunch.
1. Chad Johnson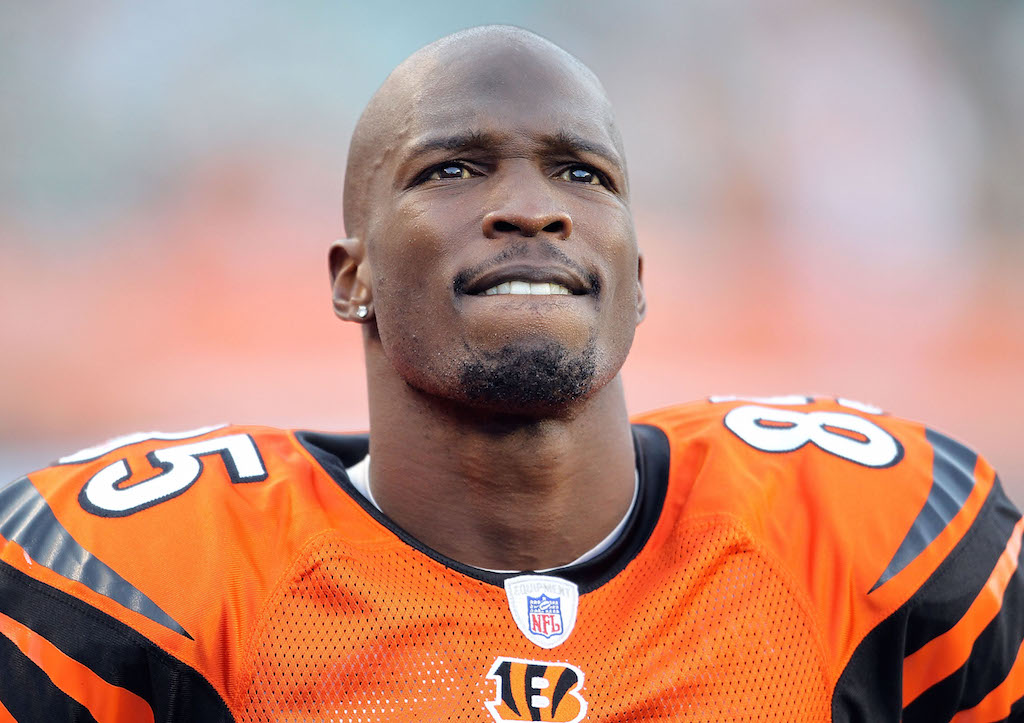 During his 11-year career in the NFL, wide receiver Chad Johnson made quite a name for himself. Whether he was talking immense trash to the opposition or legally changing his name to "Chad Ochocinco," Johnson never failed to entertain. On top of that, he had the numbers to back it up — compiling 11,059 receiving yards and 67 receiving touchdowns for his career. In he end, No. 85 made six Pro Bowls and earned First-Team All-Pro honors on two separate occasions. Unfortunately, his time on the 10th season of Dancing With the Stars wasn't as successful, as the brash superstar only snagged fourth place.
2. Hines Ward

Known for his toughness, sure hands, and blocking ability, Hines Ward carved out quite a career for himself with the Pittsburgh Steelers. In 14 seasons in the Steel City, Ward earned four trips to the Pro Bowl, won two Super Bowl rings, and received MVP honors during Super Bowl XL. It wasn't until 12th season of Dancing With the Stars, however, that we learned something else about No. 86; he had the moves.
In a season featuring everyone from Sugar Ray Leonard to the "Karate Kid" himself, Ralph Macchio, it was the longtime Steelers wide receiver who came away with the ultimate prize. Following his victory, Ward had this to say: "Winning means a lot. When I first agreed to do the show, I was nervous. My goal was just not to be voted off first. Winning gives me the satisfaction of knowing that I could conquer a fear, that I could do something I knew nothing about, because I had never danced before." Mission accomplished.
3. Warren Sapp

Although Warren Sapp fell just short of capturing DWTS glory, finishing in second place in Season 7, he won't say the same about his NFL career. In 13 NFL seasons, Sapp made seven Pro Bowls, received First-Team All-Pro honors four times, and lifted the Lombardi Trophy as a member of the Tampa Bay Buccaneers in 2002. For his efforts, Sapp joined the Pro Football Hall of Fame in 2013.
4. Kurt Warner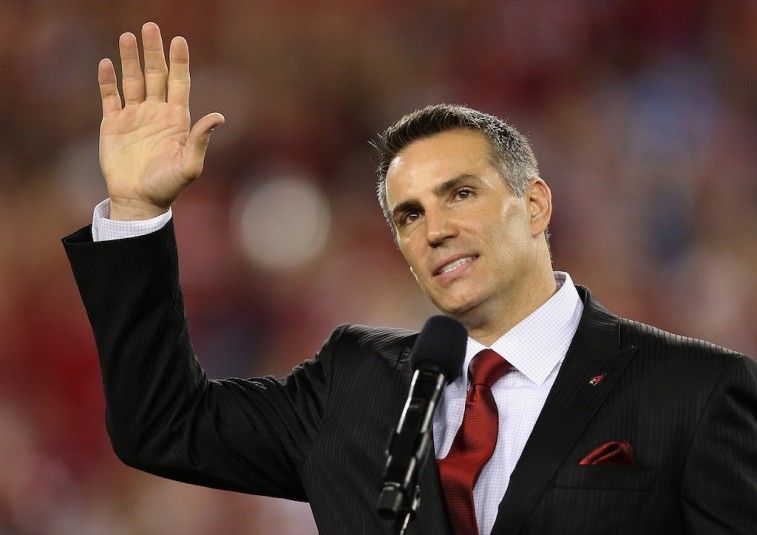 The legendary Kurt Warner is probably the greatest undrafted quarterback in NFL history. During his 12-year career, Warner threw for 32,344 passing yards and 208 touchdowns while averaging 260.8 passing yards per game. He also went to four Pro Bowls, earned First-Team All-Pro honors twice, received league MVP honors twice, and won the Super Bowl as a member of the 1999 St. Louis Rams. His stint on Dancing With the Stars… not as fulfilling.
Warner was a contestant during the 11th season of the show and came in fifth place. In all fairness, however, the eventual winner of that season was Jennifer Grey. As we all know, no one puts her in the corner.
5. Antonio Brown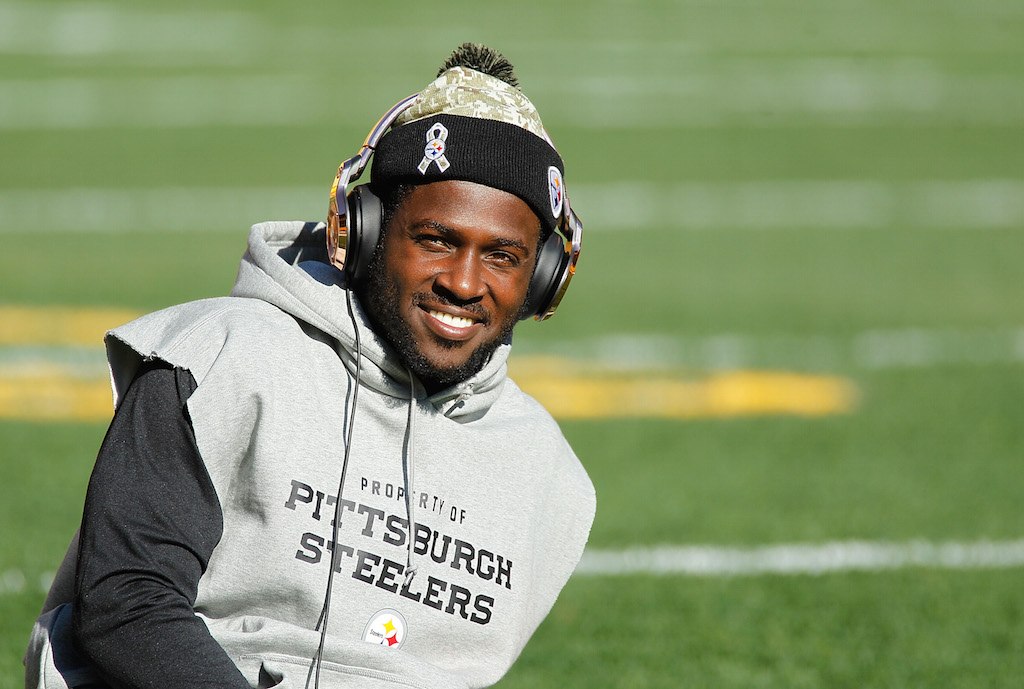 Pittsburgh's Antonio Brown is currently one of the top wide receivers in the NFL. In seven seasons in the league, the former Central Michigan superstar has led the NFL in receptions twice and receiving yards once, made five Pro Bowls, and earned First-Team All-Pro honors on three separate occasions. He's also sported some of the best hair in the game; making him a perfect contest for Dancing With the Stars.
Unfortunately, in the end, all the flash in the world wasn't good enough to keep him from getting eliminated prior to the Season 22 finals. Luckily for Brown, he has a day job to fall back on.
6. Von Miller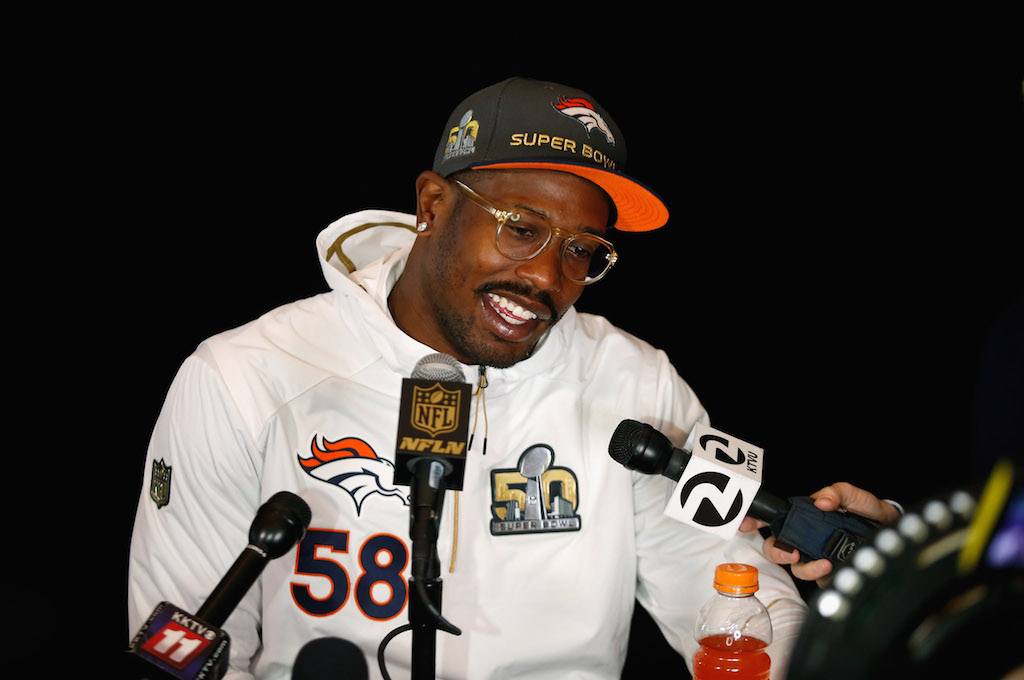 Tight end and Super Bowl MVP Von Miller didn't last as long as Antonio Brown in Season 22 of Dancing With the Stars, yet when you're able to do what the five-time Pro Bowler does to the competition on Sundays, no one really cares about a dancing competition. In six NFL seasons, Miller already has 73.5 sacks, a Super Bowl ring, three First-Team All-Pro honors, and earned the largest contract for a defensive player in NFL history. If we were in his shoes (wouldn't that be something?), there's only one time you'd find us dancing — on our way to the bank.
7. Lawrence Taylor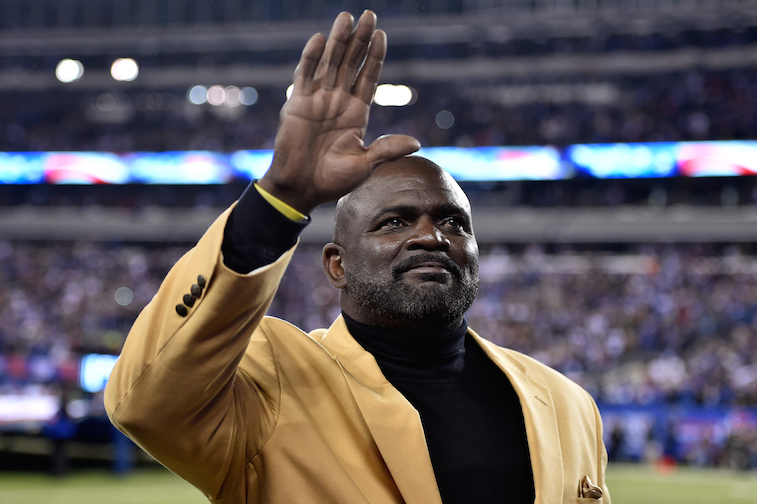 Just because you're one of the greatest, if not the greatest, defensive players in NFL history, that doesn't mean you're going to cut it on Dancing With the Stars. For Hall of Famer Lawrence Taylor, who was cast in the show's eighth season, everyone discovered this fairly quickly. Despite making 10 Pro Bowls, earning eight First-Team All-Pro honors, and winning the MVP award in 1986, L.T. only danced well enough to finish in seventh place. So close (not really), yet so far.
8. Emmitt Smith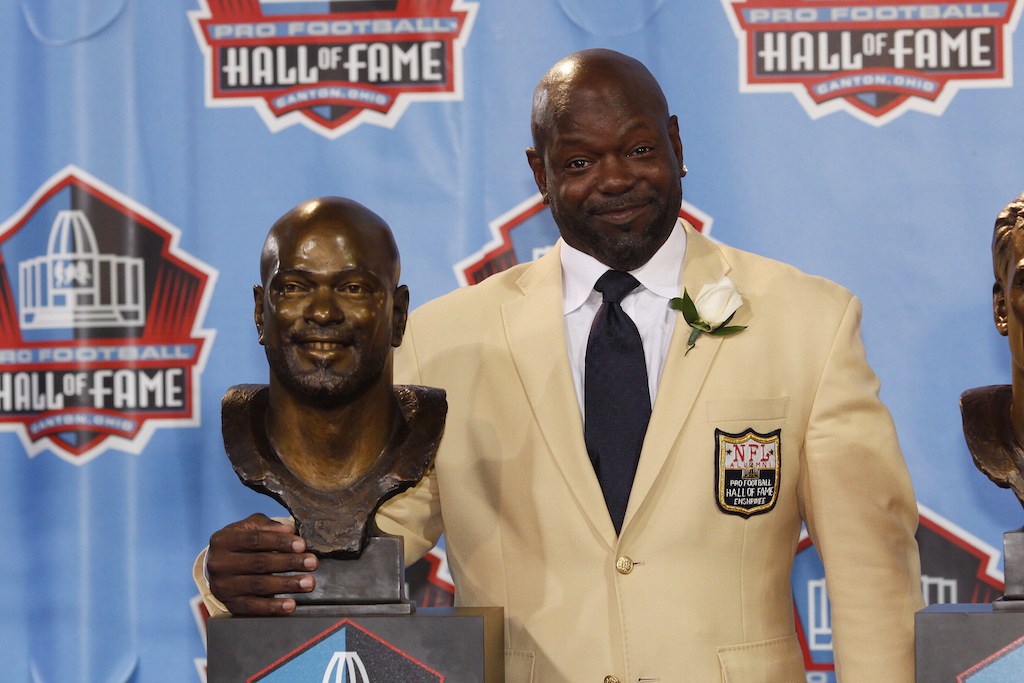 During his 15 years in the NFL, Emmitt Smith built quite the resume. The Hall of Fame running back made eight Pro Bowls, was a First-Team All-Pro selection four times, won three Super Bowls, and was the MVP during the 1993 season. Simply put, he was one of the best to ever play the running back position. Unlike many past NFL greats, Smith could translate his skills on the football field to the DWTS stage. With Cheryl Burke as his dancing partner, the great Dallas Cowboys running back stormed into Season 3 of Dancing With the Stars, stole the show, and came away with the title. Classic Emmitt Smith.
9. Donald Driver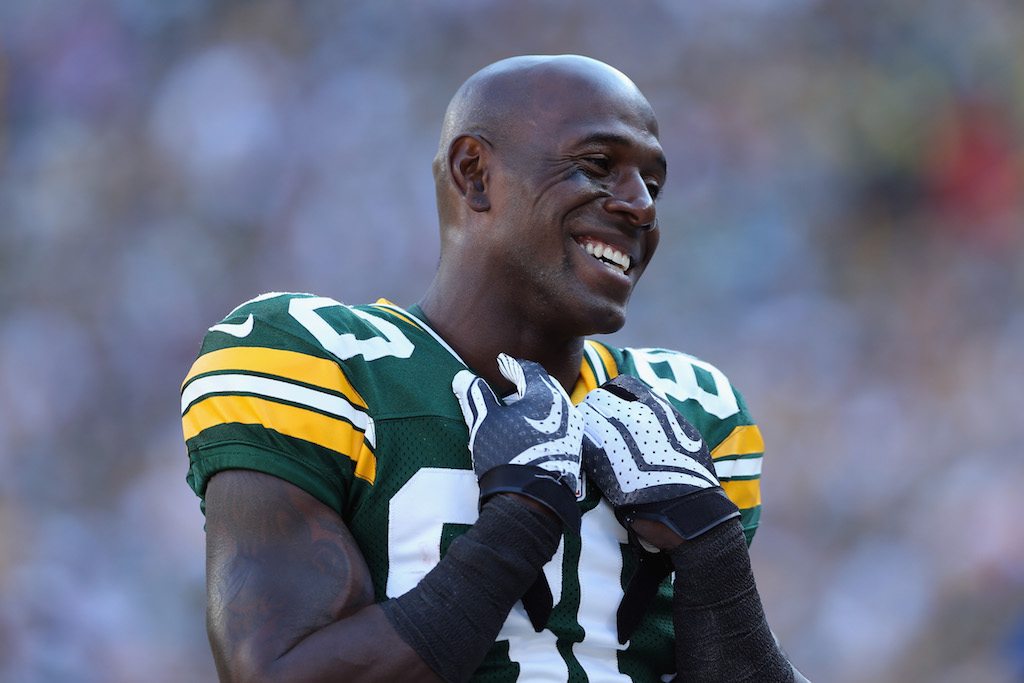 Donald Driver is arguably the least famous player on this list, but that doesn't mean he didn't get the job done on the gridiron. The former Green Bay Packers wideout, who put together a respectable 14-year NFL career, caught 743 passes for 10,137 receiving yards and 61 touchdowns, made three trips to the Pro Bowl, and won a Super Bowl during the 2010 season. His skills on the field also translated to the Dancing With the Stars stage. Big time.
Driver didn't just participate in the show's 14th season, he danced past the competition and won the whole thing. Following his victory, Driver had this to say: "I went into it just to have fun. Of course, I went into it to win it. But I wanted to have respect for the other dancers and just have a good time." He definitely checked off all three of those boxes.
10. Jason Taylor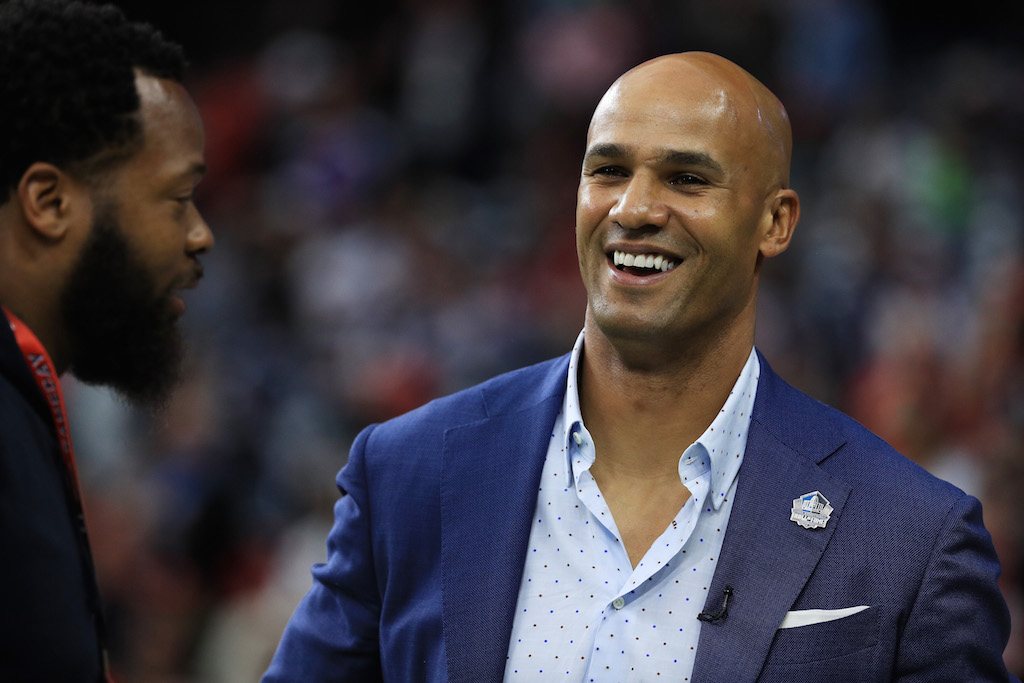 During his time in the NFL, Jason Taylor amassed 139.5 sacks, made six Pro Bowls, earned three First-Team All-Pro honors, and was inducted into the Hall of Fame in 2017. As you can see, the defensive end definitely made the most out of his 15-year playing career. The same can be said about his stint on Dancing With the Stars. Participating in the show's sixth season, Taylor danced his way into a second-place finish, gaining loads of fans who loved his dancing almost as much as they loved his looks. Some players just have it better than others.
11. Michael Irvin

Given his Hall of Fame career in which he caught 750 passes for 11,904 yards and 65 touchdowns, made the Pro Bowl five times, was a First-Team All-Pro selection in 1991, and hoisted the Lombardi Trophy on three separate occasions, we're used to seeing former Dallas Cowboys wideout Michael Irvin in a victorious position. Unfortunately, that was not the case during his stint on Dancing With the Stars, as the Cowboys great ended up in seventh place in the show's ninth season. Not exactly a crowning achievement.
12. Jerry Rice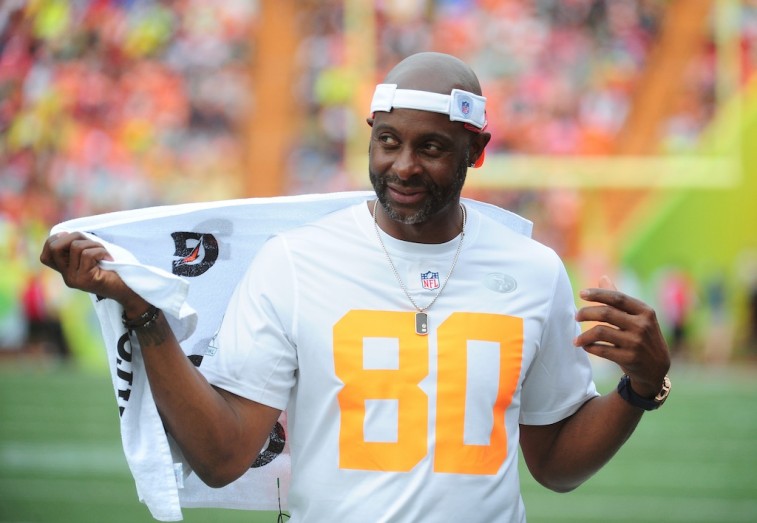 Sports fans know Jerry Rice as the greatest wide receiver in NFL history. This shouldn't be up for discussion; his numbers speak for themselves. But if you're an entertainment buff, then you might know Rice from a completely different arena — the dance floor. Although Rice didn't come away with the ultimate prize, he was good enough to finish as the runner-up in the show's second season. If you ask us, that's a victory in and of itself.
Statistics courtesy of Pro-Football-Reference, Yahoo, ESPN, and NFL.com.