The Best NFL Players Under 25 Years Old
In the National Football League, greatness doesn't happen overnight. To become one of the top players in the game it takes practice, discipline, hard work, and an extraordinary desire. It's not difficult to recognize greatness; fans of the sport know it when they see it. While the league continues to get younger and younger, that hasn't done anything to limit the overall talent level.
Over the next few seasons, we'll begin to see many of the sport's premier veterans hang up their helmets and pass the baton to the next generation. While it's been said that "youth is wasted on the young," considering the bounty of all-world talent under the age of 25, we don't believe that sentiment applies to the NFL. With that in mind, here's a look at 15 of the youngest NFL players.
1. Ezekiel Elliott, RB, Cowboys (age 21)
Everyone knew running back Ezekiel Elliott was special, yet somehow he's managed to exceed even the highest expectations. Since being selected by the Cowboys with the No. 4 overall pick in the 2016 draft, all Zeke's done is rush for 13 scores and lead the league in carries (310), rushing yards per game (110.8), and total rushing yards (1,551). Did we mention he's done all this in just 14 NFL games? Something tells us this won't be the last time he makes the Pro Bowl.
2. Odell Beckham Jr., Giants (age 24)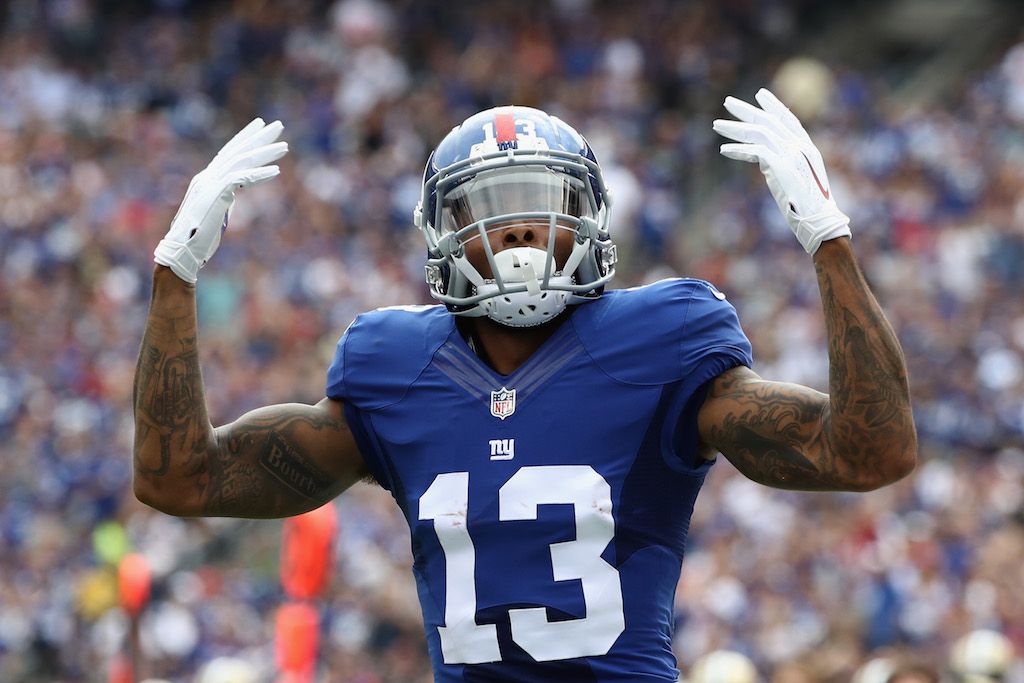 You may not enjoy his antics, but there's no denying that Odell Beckham Jr. is a once-in-a-generation talent. In just his third NFL season, the New York Giants wideout continues to torch defenses at will, becoming the first wideout in history with at least 80 catches and 1,000 receiving yards in each of his first three seasons. Considering he's just 24 years old, there's no telling how good Beckham can be. We can't wait to find out.
3. Derek Carr, QB, Raiders (age 25)
In just his third NFL season, Derek Carr has established himself as one of the best young quarterbacks in the game. Carr earned a trip to the Pro Bowl in 2015 with a stellar sophomore campaign, and he's only gotten better in year three, completing over 63% of his passes and leading Oakland to an 11-3 mark entering Week 16. With Carr under center, not only are the Raiders relevant again, but they have the look of a legitimate Super Bowl contender as well. Not bad for a guy who wasn't selected until the second round of the 2014 draft.
4. David Johnson, RB, Cardinals (age 24)
Arizona's David Johnson can do it all. The second-year back out of Northern Iowa is a force running the ball (he currently has 1,138 rushing yards in 2016), is invaluable in the receiving game (he currently has 800 receiving yards in 2016), and has an uncanny ability to find the end zone (he currently leads the NFL in rushing and receiving touchdowns with 17). With his insane versatility, Johnson has what it takes to top the NFL's yards from scrimmage list on a yearly basis; he's doing this as we speak. Something tells us the best is yet to come for the Cardinals running back.
5. Dak Prescott, QB, Cowboys (age 23)
Few would have predicted Dak Prescott to end up on this list just three months ago, but here he is. After earning the right to be the Dallas Cowboys' starting quarterback as a rookie, the former Mississippi State product has been nothing short of brilliant, completing 67.7% of his passes and throwing 20 touchdowns to just four interceptions. It's hard to believe he ever lasted until the fourth round of the 2016 NFL Draft. 
6. Khalil Mack, DE, Raiders (age 25)
The Oakland offense has received plenty of attention in 2016, but Khalil Mack deserves a boatload of credit for having the Raiders in the mix at the top of the AFC. Since entering the league (out of Buffalo) with the No. 5 overall pick in the 2014 draft, Mack has asserted himself as one of the most disruptive forces in the National Football League.
Following a 2015 season that saw him make his first career Pro Bowl while earning First-Team All-Pro honors at two positions, Mack returned in 2016 and continues his individual dominance; he joined the Pro Bowl for a second consecutive season. The Raiders have a special player in No. 52.
7. Aaron Donald, DT, Rams (age 25)
Joining the league in 2014, many believed Pittsburgh's Aaron Donald was too undersized to be an effective NFL interior lineman. Three years later, that's certainly not the case. The Los Angeles Rams superstar was just named to his third straight Pro Bowl, already has one First-Team All-Pro on his resume, and is easily one of the best in the business. Who's laughing now? 
8. Jameis Winston, QB, Buccaneers (age 22)
In just his second NFL season, former No. 1 overall pick Jameis Winston has shown the poise, pocket awareness, footwork, and work ethic necessary to achieve greatness at the quarterback position. With the former Heisman Trophy winner leading the way, the Tampa Bay Buccaneers are a playoff contender and a franchise on the up and up. What more could you ask for?
9. DeAndre Hopkins, WR, Texans (age 24)
Down year aside, DeAndre Hopkins remains one of the brightest young wideouts in the game today. In 2015, his third NFL season, the former Clemson standout was selected to his first Pro Bowl and had 111 receptions, 1,521 receiving yards, and 11 touchdowns. As long as the Houston Texans can find a reliable starting quarterback (easier said than done, we know), Hopkins will continue to torches defenses at will.
10. Le'Veon Bell, RB, Steelers (age 24)
Le'Veon Bell is one of the most dynamic backs in the National Football League. Whether it's steamrolling a team for 200-plus yards on the ground or causing headaches as an effective member of the passing game, there is nothing this Pittsburgh Steelers Pro Bowler can't do. As long as Bell is able to stay on the field, his potential is off the charts. History will reflect that.
11. Joey Bosa, DE, Chargers (age 21)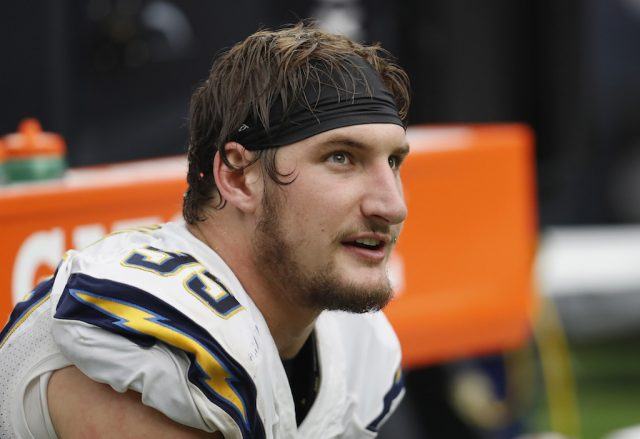 Joey Bosa may have missed the beginning of his rookie 2016 season due to a contract dispute, but once he got on the field, it didn't take long to see why the Chargers selected him with the No. 3 overall pick. In 10 games, the defensive end out of Ohio State has been an absolute terror, racking up 31 combined tackles, 7.5 sacks, and one forced fumble. This kid is a star in the making.
12. Mike Evans, WR, Buccaneers (age 23)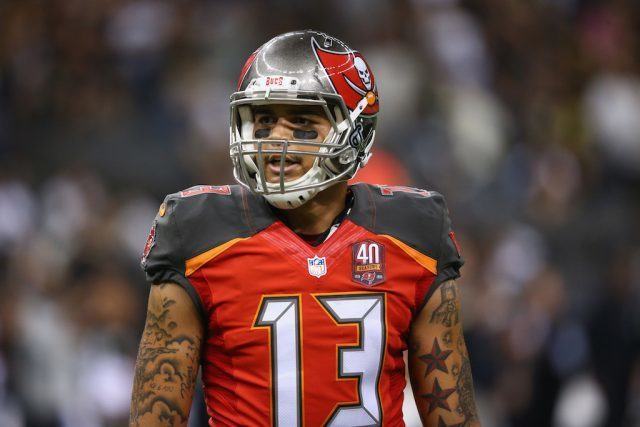 At 6-foot-5, 231 pounds, wideout Mike Evans is a matchup nightmare. Since the Tampa Bay Buccaneers took him with the No. 7 overall pick in the 2014 draft, the former Texas A&M All-American has put together three straight 1,000-plus yard receiving seasons and was recently named to his first Pro Bowl. As Evans continues to build an even greater rapport with Winston (it's scary to think about), you can expect his individual numbers to only get more outrageous.
13. Tyron Smith, OT, Cowboys (age 25)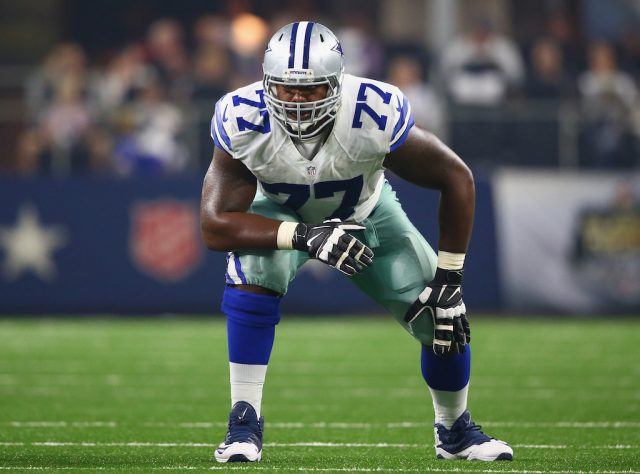 Standing 6-foot-5, 320 pounds, Tyron Smith is a force of nature. At just 25 years old, the former USC Trojan has quickly established himself as the top left tackle in the game. As long as Smith continues to anchor the best offensive line in football, the Dallas Cowboys can be sure that their blind side will always be secure.
14. Keanu Neal, S, Falcons (age 21)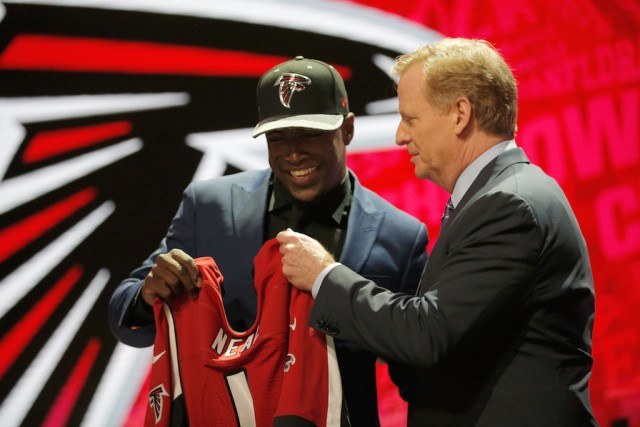 The Atlanta Falcons selected Keanu Neal with the No. 17 overall pick in the 2016 draft, and you better believe they're happy they did. In 12 games, the standout safety has 98 combined tackles, four forced fumbles, and the look of a bona fide game-changer in the secondary. "The Matrix" is clearly ready to leave his mark. 
15. Amari Cooper, WR, Raiders (age 22)
In a league chock full of gifted young receivers, Oakland's Amari Cooper is easily near the top of the list. At 22 years old, the former Alabama All-America's career is off to an incredible start thanks to two straight 1,000-plus yard receiving seasons and two selections to the Pro Bowl. With Carr and Cooper on the offensive side of the ball, the Raiders have one of the scariest one-two punches in the game. That doesn't bode well for the rest of the league.
Statistics courtesy of Pro-Football-Reference and NFL.com.