The 5 Best NFL Quarterbacks to Enter the League Since 2009
There is perhaps no better insurance policy for an NFL team's future than drafting a quality quarterback. While every other position is important and the correct pick at any position can prove vital to a team's success, there is a mythology to the quarterback who gets drafted by his team, goes through all the growing pains that come with being a young NFL player, and brings their team to prominence. Several players have joined the ranks of NFL quarterbacks since 2009, but not all of them are verified superstars.

It's as easy to recall all-time draft busts such as JaMarcus Russell and Ryan Leaf, but that's not why we're here. We're here to discuss the five best quarterbacks who entered the league over the past 10 years.

5. Nick Foles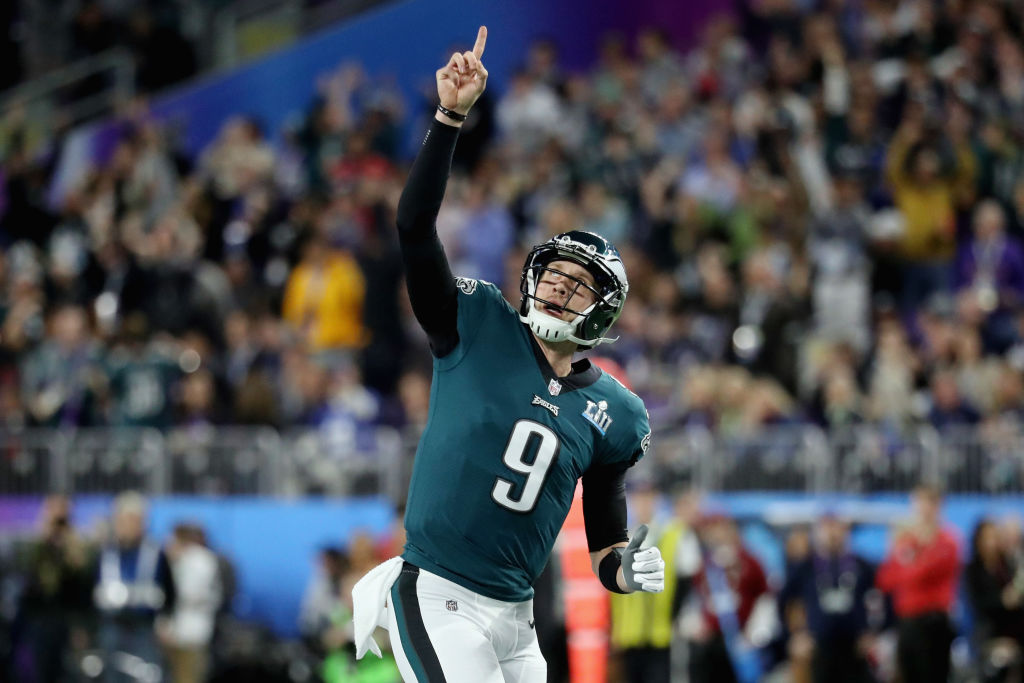 Perhaps the fifth spot on this list could go to a handful of players, but Nick Foles's unusual path to victory deserves some recognition. He has struggled to stay healthy, traveled around the league, and served as a backup more often than not, but when he is given the opportunity to succeed, he has consistently been able to put up winning numbers.

He signed with Jacksonville this offseason on one of the best free agent deals of 2019, but his return to Philadelphia after two years away was successful yet unconventional. Foles has a knack for success as long as health and opportunity have gone in his favor, and Jacksonville could be the next big step in his career. It might be the first stop where he gets the keys to a team that actually lets him succeed for a prolonged amount of time. Based on his persistence and his knack for winning when he starts, we're calling Nick Foles one of the best NFL quarterbacks to enter the league in the last 10 years.
4. Cam Newton
Cam Newton has had an up-and-down career. At his best, he has shown the ability to be a Super Bowl quarterback. He is a three-time Pro Bowler (including a selection during his rookie season), but his seasons have been wildly inconsistent. Every time he has a good year, it seems that the next season yields disappointing results as far as wins and losses go. However, wins and losses rarely tell the full story.

Cam Newton was not one of the quarterbacks who had to fight for a starting spot and keep it. He started his first game as a rookie in 2011, and he has not come off the bench since. The wins and losses don't always reflect how good he is, but he has consistently shown that he has a good arm and winning mentality.
3. Andrew Luck
Luck was either destined to fail or succeed in the NFL. After Peyton Manning's Colts career ended, the team had a choice to make — keep their aging quarterback around, or hand the keys off to the next generation. They chose the latter. Manning went on to win a Super Bowl in Denver, but Luck has consistently been one of the premier NFL quarterbacks since being drafted No. 1 overall in 2012.

After three 11-5 seasons, Luck struggles with injuries in 2015 (seven games) and 2017 (missed season), and while the recovery was in question, he appears to have come back nicely. If Luck can stay healthy for a few more years, he appears as though he can continue with the dominant play that highlighted his first three years.

2. Russell Wilson
As a relatively undersized third-round pick in the 2012 NFL draft, everything about Wilson's career seemed unlikely. That includes his status as a Pro Bowler in five of his first seven seasons, his Super Bowl in just his second year, or his massive contract this offseason which could send waves throughout the league.

Like Tom Brady before him, Wilson seemingly came out of nowhere to succeed as one of the best QBs of his generation, and his consistent winning ways make him a clear favorite as one of the best NFL quarterbacks of the last decade.

1. Patrick Mahomes
You knew Mahomes was going to make our list, right? When you're discussing the best NFL quarterbacks to enter the league in the last 10 years, you have to include Mahomes.
He has just one season as a full-time starter, but Mahomes has taken the league by storm. With a 13-4 record through his first 17 games, an astounding 65.9 % completion rate, and 50 touchdowns against just 12 interceptions in 2018, he appears to be able to do everything that the previous guys on this list can do, and then some. Not many QBs are All-Pro players and MVPs in their second seasons in the league, but Mahomes was both in 2018.

Putting him this high may be risky, but Mahomes has shown few weaknesses in his young career, so if he reaches his potential he won't just be a star, he will be a superstar.