15 Best NFL Quarterbacks Who Have Never Won a Super Bowl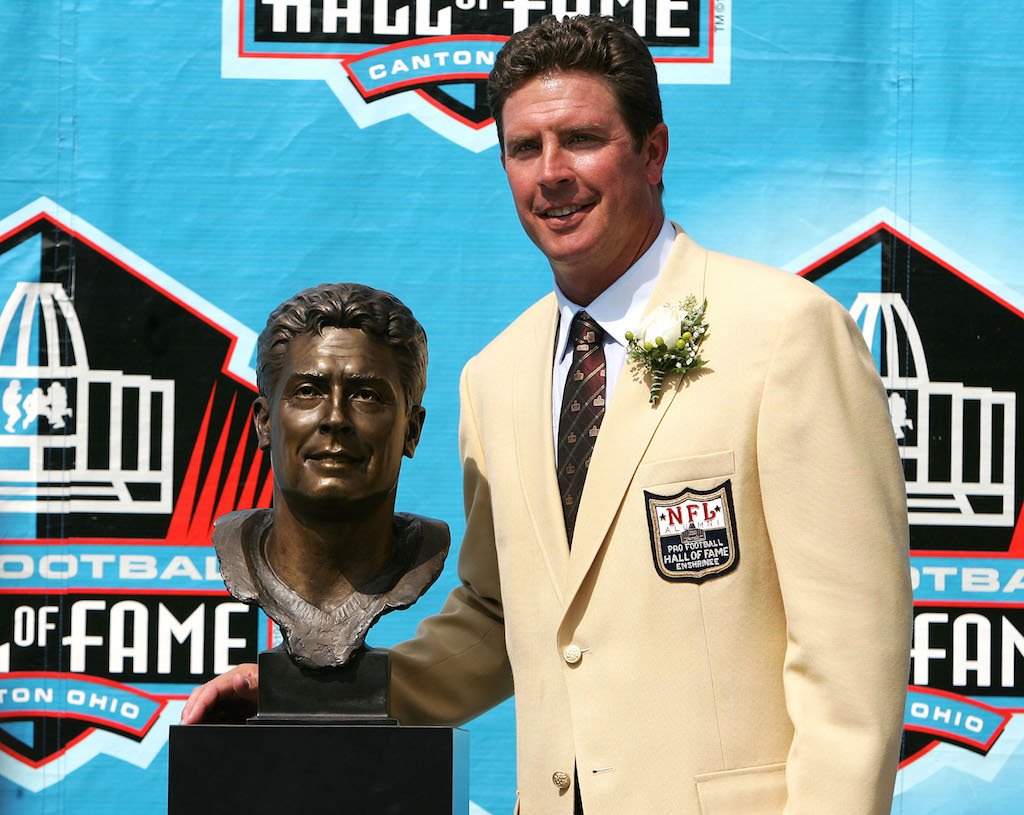 NFL quarterbacks are judged not only by their statistics, but also by whether or not they have a Super Bowl ring. For example, former Miami Dolphins great Dan Marino put up huge numbers — evident by the fact that he retired with virtually every major passing record in league history (Brett Favre and Peyton Manning since broke his records) — yet he seemingly never gets mentioned as one of the best quarterbacks to ever play simply because he retired without winning a Super Bowl title.
A handful of current, potential Hall of Fame NFL quarterbacks may fall victim to the same shortcoming as Marino. While some will eventually get the Super Bowl monkey off their backs, the majority never will. Here is a look at the 15 best (current) NFL quarterbacks who have yet to win a Super Bowl ring — in no particular order.
Note: We only considered NFL quarterbacks who have at least 16 career starts
1. Derek Carr, Oakland Raiders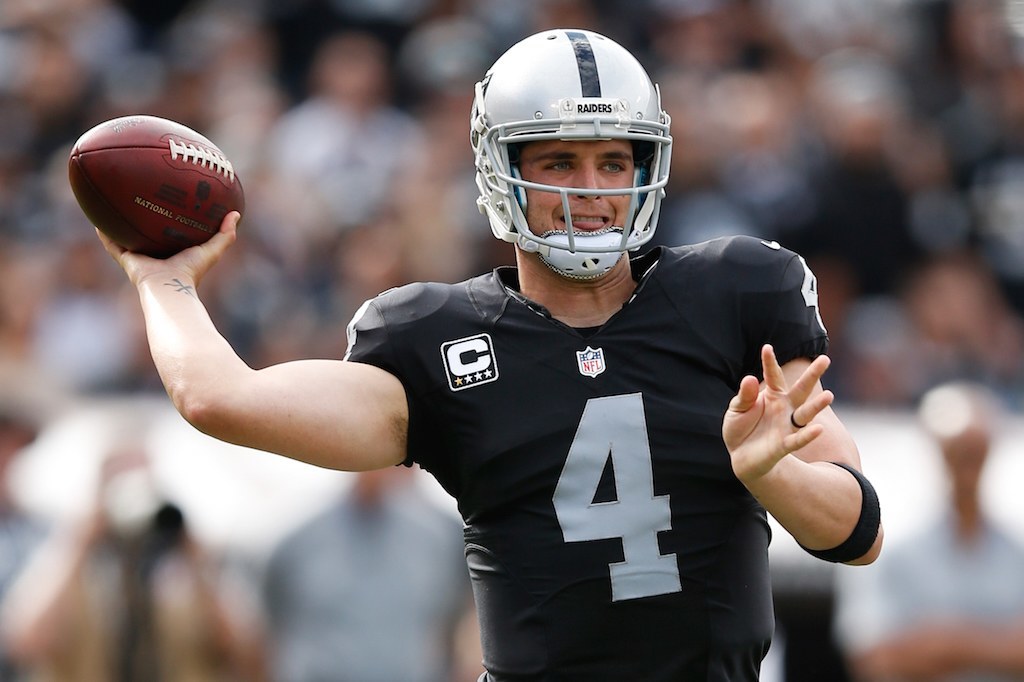 Career Record: 
21-25
.457 winning percentage
Career Statistics: 
60.8% completion percentage
10,962 passing yards
78 touchdown passes
31 interceptions
87.3 quarterback rating
In his third NFL season, Derek Carr has emerged as a legitimate franchise quarterback. After two seasons full of up and down play, everything has come together for the former Fresno State signal caller. The Raiders already clinched a spot in the AFC Playoffs with an 11-3 overall record, and Carr is a serious contender to take home the NFL MVP award in January.
At only 25-years-old, Carr is just starting to scratch the surface of his potential as one of the more talented NFL quarterbacks. With the supporting cast the Raiders surround him with, there is a good chance that Carr could be in position to compete for a Super Bowl title within the next two or three years.
2. Marcus Mariota, Tennessee Titans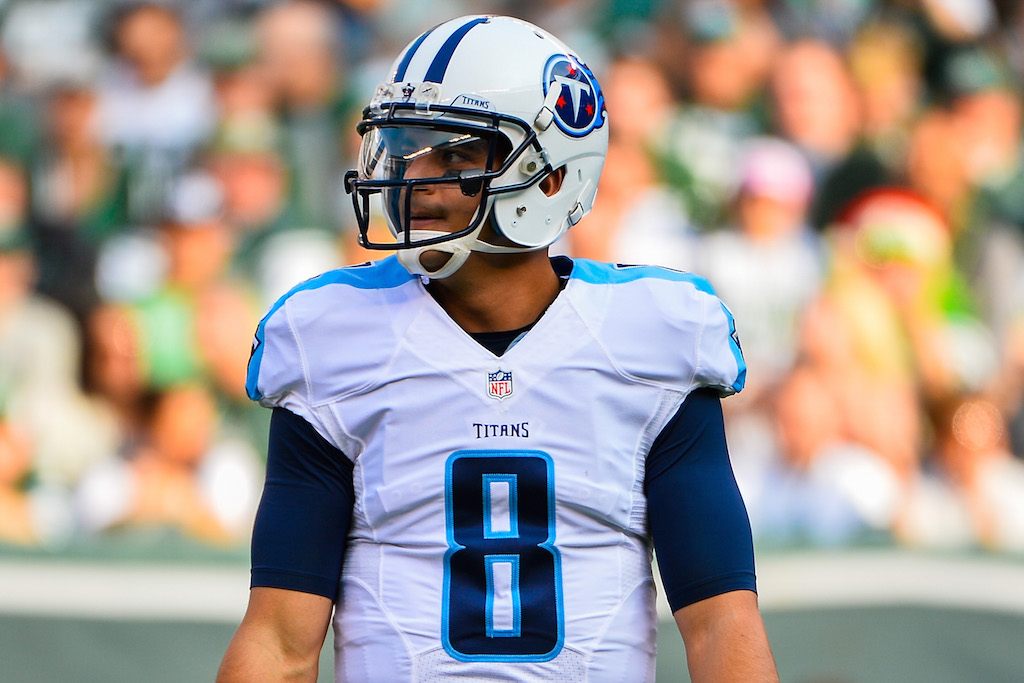 Career Record: 
11-15
.423 winning percentage
Career Statistics: 
62.2% completion percentage
6,145 passing yards
44 touchdown passes
19 interceptions
94.3 quarterback rating
Marcus Mariota quickly proves to be fully deserving of the hype he entered the league with as the No. 2 overall pick in the 2015 NFL Draft. After experiencing a fairly steep learning curve as a rookie, the 2014 Heisman Trophy winner has been outstanding. The Titans still have a lot of work to do before we can consider them legitimate Super Bowl contenders, but with Mariota under center, they are well on their way to becoming one of the premier teams in the AFC.
3. Tyrod Taylor, Buffalo Bills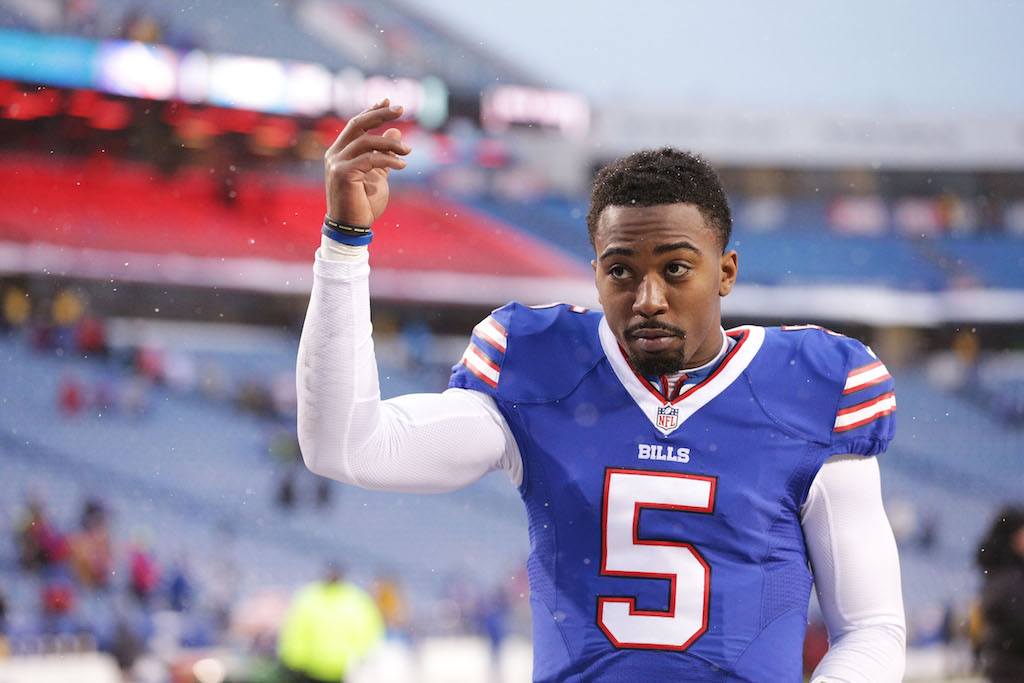 Career Record: 
14-13
.519 winning percentage
Career Statistics: 
62.1% completion percentage
5,928 passing yards
34 touchdown passes
14 interceptions
91.0 quarterback rating
Tyrod Taylor has been in the league since 2011, but didn't lock his first full-time starting job until the 2015 season. Based on what we've seen from the former Virginia Tech Hokie, the Bills appear to have finally found their franchise quarterback (they signed Taylor to a five-year, $90 million contract extension last summer).
If he continues to improve his game inside the pocket, Taylor could ultimately become a perennial Pro Bowler. However, for him to win a Super Bowl, he will need to be substantially better and get some help from the rest of his team.
4. Jameis Winston, Tampa Bay Buccaneers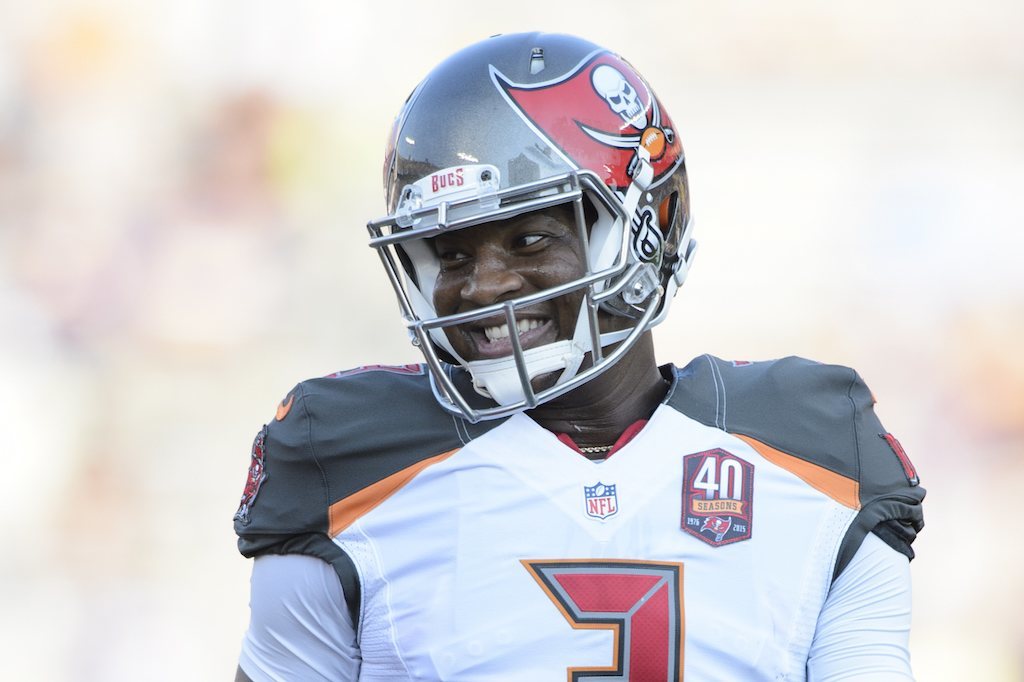 Career Record: 
14-16
.467 winning percentage
Career Statistics: 
59.5% completion percentage
7,653 passing yards
47 touchdown passes
30 interceptions
85.6 quarterback rating
Jameis Winston is making the Buccaneers look incredibly wise for selecting him with the No. 1 overall pick in the 2015 NFL Draft. The former Florida State standout has the Bucs back in contention for a spot in the NFC playoffs, and he is just starting to get comfortable at the professional level. If Tampa Bay can continue to effectively build their team around him, we can totally see Winston winning a Super Bowl ring some time in the next decade.
5. Alex Smith, Kansas City Chiefs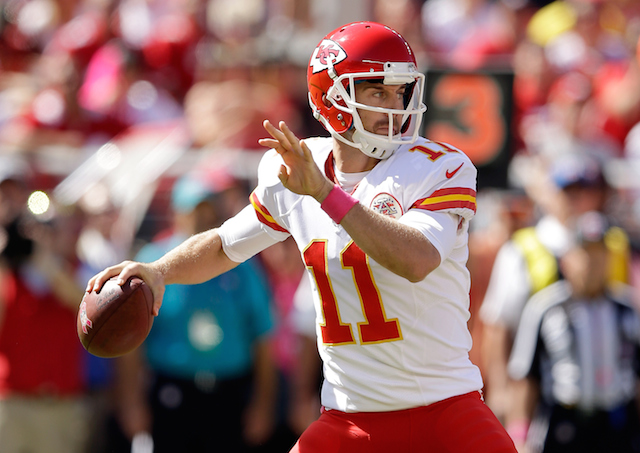 Career Record:
77-56-1
.579 winning percentage
Career Statistics:
61.6% completion percentage
27,338 passing yards
154 touchdown passes
89 interceptions
85.1 quarterback rating
The former No. 1 overall pick in the 2005 NFL Draft has resurrected his career in Kansas City, yet Alex Smith remains somewhat of a long shot to win his first Super Bowl title as a starting quarterback anytime soon. The Chiefs have a solid team, and have the capability to beat any team in the AFC when they play well.
But in the end, there is little chance that they can get by the likes of the New England Patriots and Pittsburgh Steelers in the postseason for the right to represent the AFC in Super Bowl LI next February.
6.  Kirk Cousins, Washington Redskins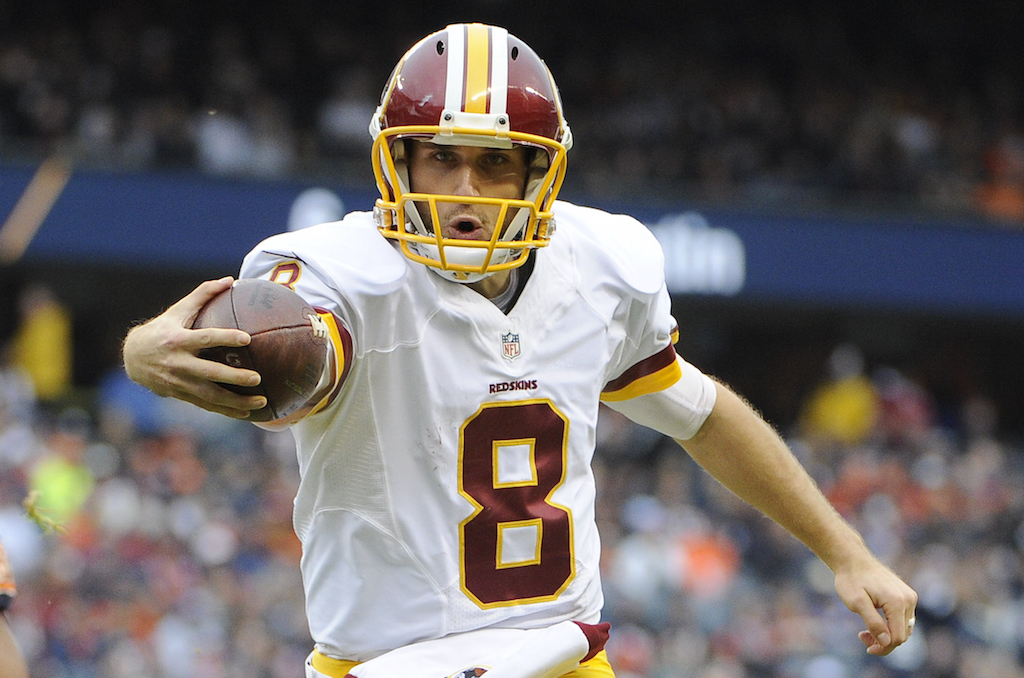 Career Record:
18-20-1
.474 winning percentage
Career Statistics:
66.0% completion percentage
11,556 passing yards
70 touchdown passed
40 interceptions
93.8 quarterback rating
Kirk Cousins came out of nowhere to lead the Redskins to the NFC East division title in 2015. In his first full season as the Redskins' starter, the former Michigan State standout played at a Pro Bowl level and made everybody in Washington quickly forget how disappointing Robert Griffin III's career with the team turned out. And Cousins has followed that up with an equally impressive performance in 2016.
The Redskins will likely sign Cousins to a long-term extension this offseason, but for them to have a realistic chance at winning a Super Bowl title, they will have to continue to fill the holes on the rest of their roster.
7.  Cam Newton, Carolina Panthers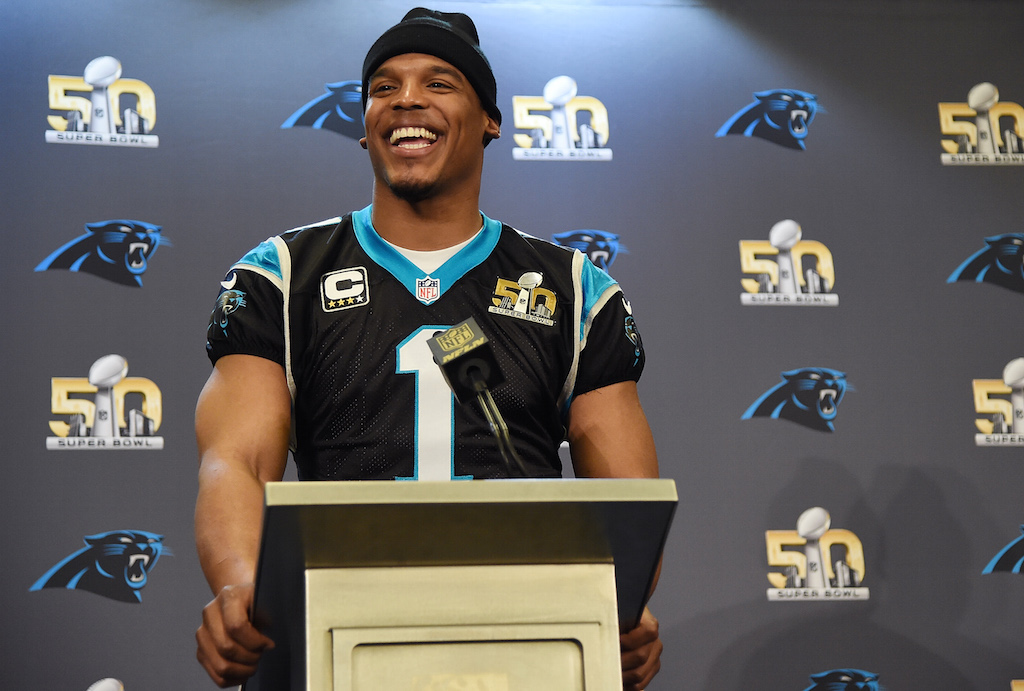 Career Record:
51-38-1
.573 winning percentage
Career Statistics:
58.7% completion percentage
21,337 passing yards
134 touchdown passes
73 interceptions
87.1 quarterback rating
Cam Newton has a rare athletic ability as well as the ability to overcome immaturity issues that slowed his development early in his career. The 2010 Heisman Trophy winner is the reigning NFL MVP and the face of the Panthers franchise. Newton came within one win of capturing his first Super Bowl title in 2015, but the 2016 season was a massive disappointment for Carolina.
If Newton can regain his 2015 form and the rest of the Panthers roster can recapture their swagger, we fully expect to see the 6-foot-6, 260-pounder win a Super Bowl title before hanging up his cleats.
8.  Matthew Stafford, Detroit Lions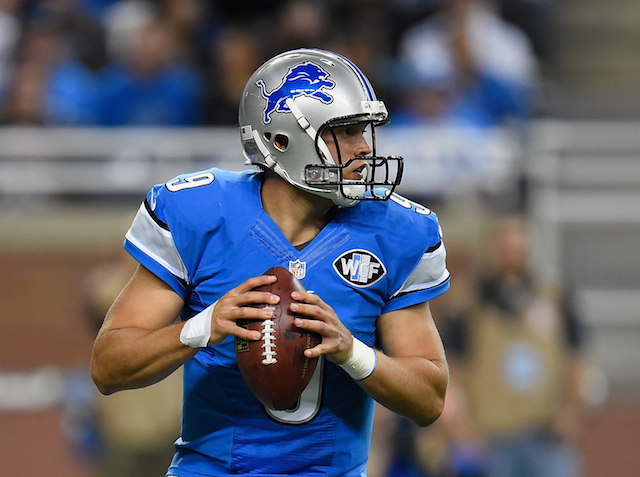 Career Record:
51-56
.477 winning percentage
Career Statistics:
61.5% completion percentage
29,696 passing yards
185 touchdown passes
106 interceptions
87.0 quarterback rating
Matthew Stafford was the No. 1 pick by the Lions in the 2009 draft. While the Lions have been dreadfully bad at times during most of his NFL career, the former Georgia Bulldog has developed into one of the best pure passers in the league.
In 2016, Stafford officially established himself as an elite NFL quarterback — despite losing All-Pro wide receiver Calvin Johnson to retirement. While we aren't ready to call the Lions Super Bowl contenders, we really wouldn't be surprised to see them make a deep playoff run if Stafford continues to play at his current level.
9.  Carson Palmer, Arizona Cardinals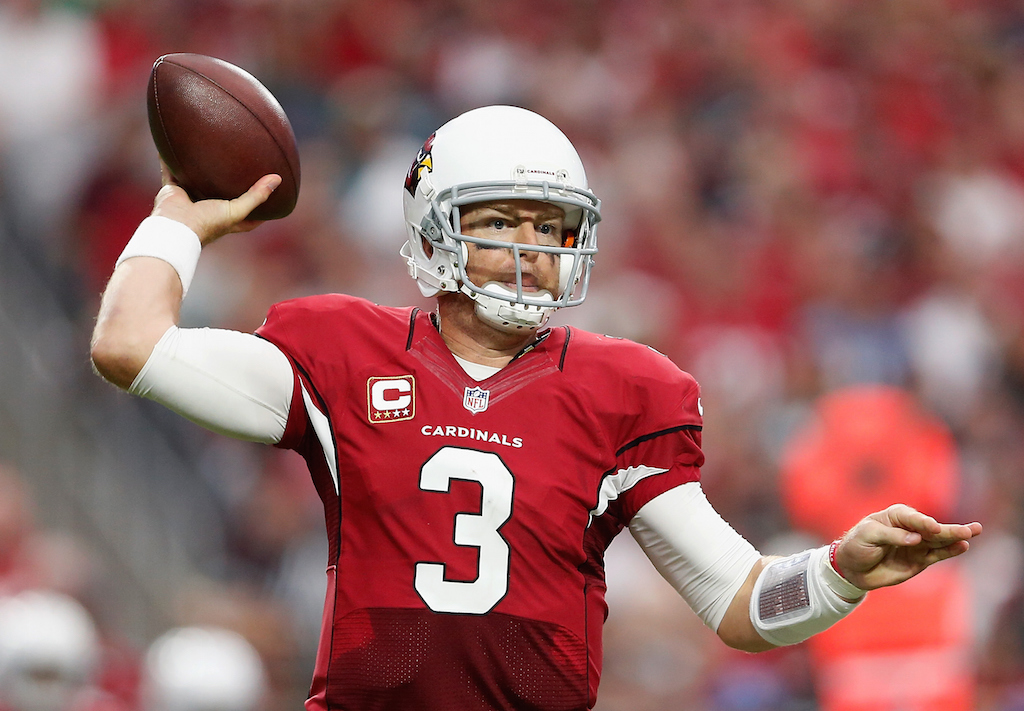 Career Record:
87-84-1
.509 winning percentage
Career Statistics:
62.6% completion percentage
43,730 passing yards
281 touchdown passes
179 interceptions
87.9 quarterback rating
Early in his career, Carson Palmer looked like the next great NFL quarterback. After a rough patch during his final years with the Cincinnati Bengals and his disastrous two-year stint with the Oakland Raiders, the 2002 Heisman Trophy winner looked like he had settled in nicely with the Arizona Cardinals.
In 2015, Palmer played at an All-Pro — and borderline MVP — level while guiding the Cardinals to the NFC Championship Game. The 2016 season was a different story though. The Cardinals missed the NFC Playoffs altogether in 2016, and Palmer's time with the franchise could come to an end if the team can find a viable replacement this offseason.
10.  Matt Ryan, Atlanta Falcons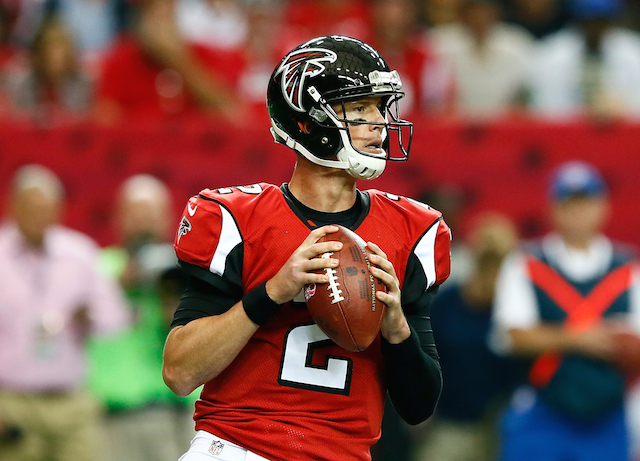 Career Record:
83-57
.593 winning percentage
Career Statistics:
64.7% completion percentage
37,093 passing yards
234 touchdown passes
114 interceptions
93.1 quarterback rating
Heading into the 2016 season, Matt Ryan was at a bit of a crossroads in his career. He had flashed signs of brilliance in his first five seasons, but from 2013–15, the former Boston College signal–caller struggled mightily with inconsistency issues. However, in 2016, Ryan silenced all of his critics, earning the unquestioned distinction of being an elite NFL quarterback.
As the Falcons continue to improve defensively, their legitimacy as Super Bowl contenders will also continue to increase. Based on what we've seen this year, Atlanta is one or two players away from having a complete enough roster to win a world championship.
11.  Tony Romo, Dallas Cowboys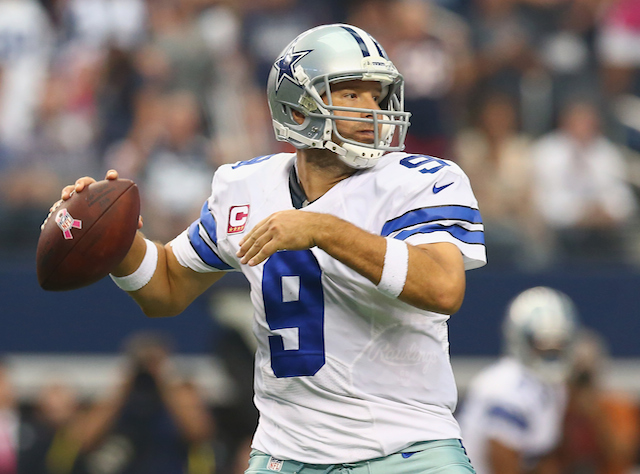 Career Record:
78-49
.614 winning percentage
Career Statistics:
65.3% completion percentage
34,154 passing yards
247 touchdowns
117 interceptions
97.1 quarterback rating
Tony Romo's days as the Cowboys' starting quarterback are over. But you can't deny that he is still one of the better signal callers in the league when healthy. There was a decent chance that Romo could have won a ring as Dallas' backup. Even though he didn't, the 36-year-old should have a chance to compete for a world championship as a starter in 2017. We fully expect Romo to land with a franchise that already has a Super Bowl-caliber roster in place.
12.  Andy Dalton, Cincinnati Bengals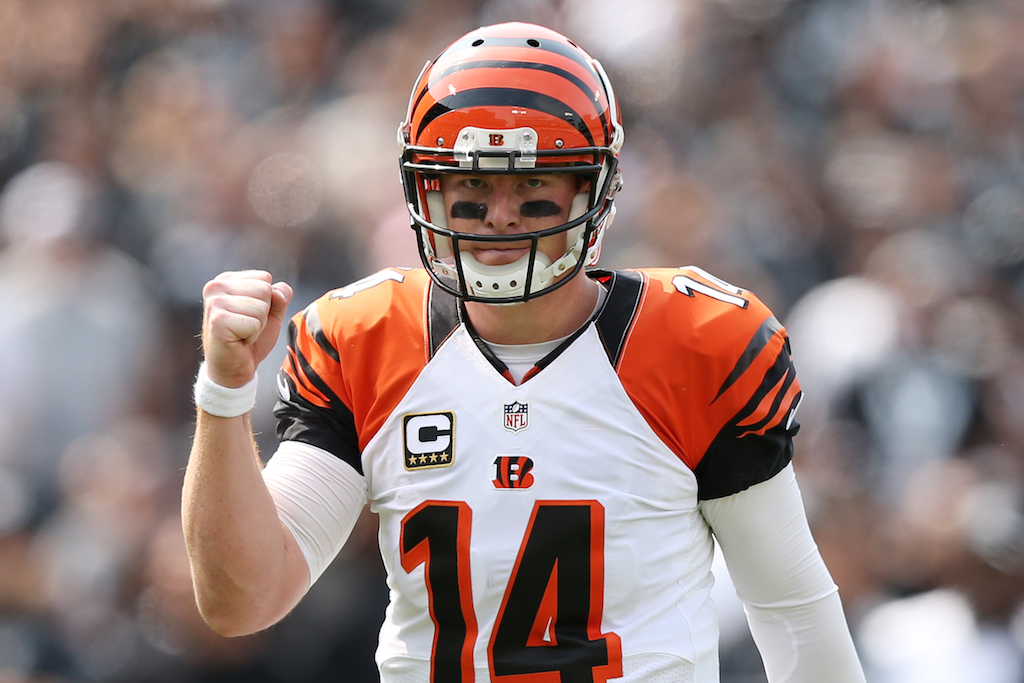 Career Record:
55-34-2
.618 winning percentage
Career Statistics:
62.7% completion percentage
21,720 passing yards
140 touchdowns
80 interceptions
89.0 quarterback rating
In 2015, before he got hurt, Andy Dalton reached a point where most people around the NFL considered him a legitimate MVP candidate. The 2016 season wasn't as kind to the former TCU signal caller, but we cannot ignore the fact that the Bengals are almost always competitive with Dalton under center. That said, while he proves to be one of the better regular-season NFL quarterbacks, Dalton currently has a career postseason record of 0-4.
13.  Philip Rivers, San Diego/Los Angeles Chargers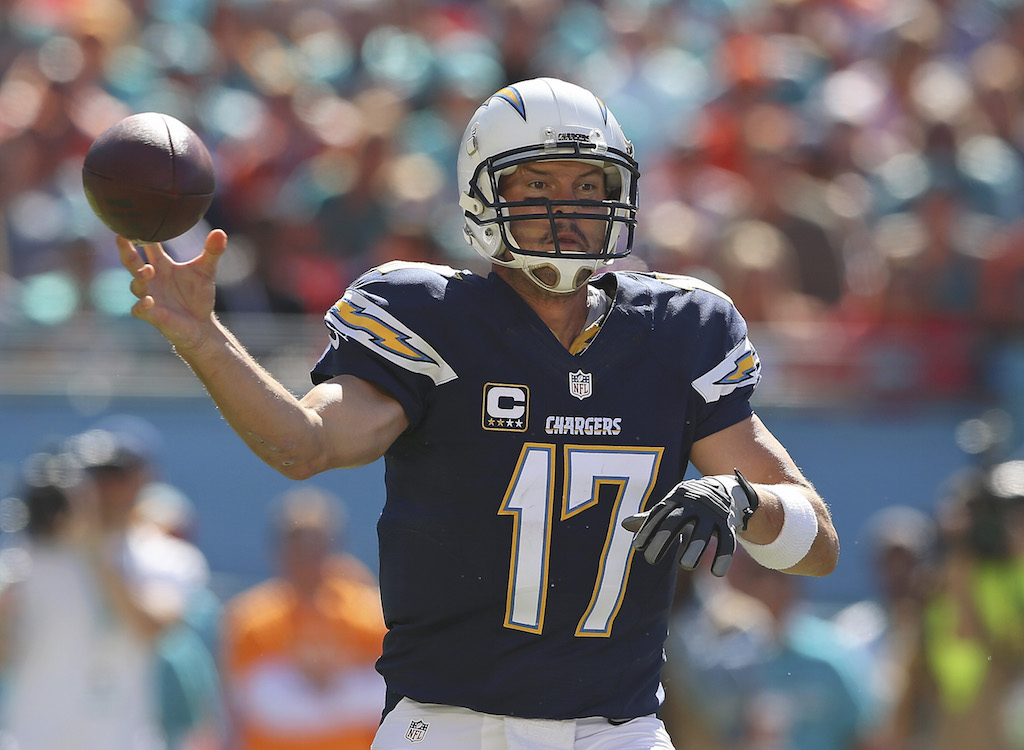 Career Record:
97-77
.558 winning percentage
Career Statistics:
64.6% completion percentage
45,242 passing yards
310 touchdowns
153 interceptions
95.0 quarterback rating
When Philip Rivers eventually retires, he will do so with a Hall of Fame-caliber statistical resume. With that being said, it's hard to envision a scenario where the Chargers have a strong enough roster to have a legitimate chance at competing for a Super Bowl title before Rivers hangs up his cleats.
14.  Andrew Luck, Indianapolis Colts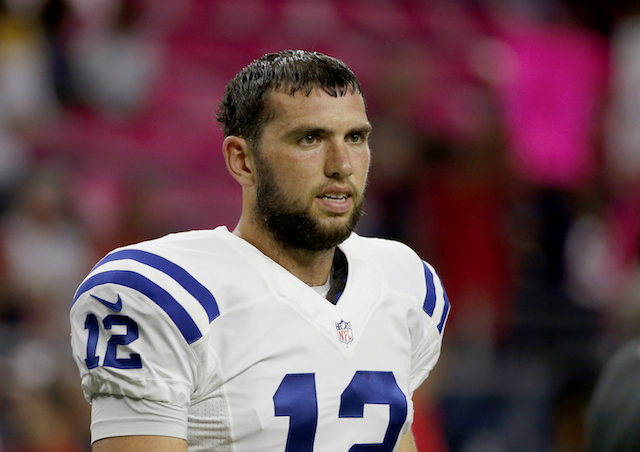 Career Record:
42-26
.618 winning percentage
Career Statistics:
59.1% completion percentage
18,469 passing yards
128 touchdowns
65 interceptions
87.2 quarterback rating
Andrew Luck is one of the premier NFL quarterbacks today. He is now the highest-paid player in NFL history. When he is healthy and at the top of his game, Luck is a bona fide MVP candidate. The former Stanford Cardinal has singlehandedly carried the Colts to wins throughout his four-year NFL career, and he will continue to improve with time.
With Luck, the Colts have the most important building block of a potential Super Bowl-ready roster already in place. However, for Indy to ever have a chance at winning a world championship, they must be substantially better on defense and along their offensive line.
15. Teddy Bridgewater, Minnesota Vikings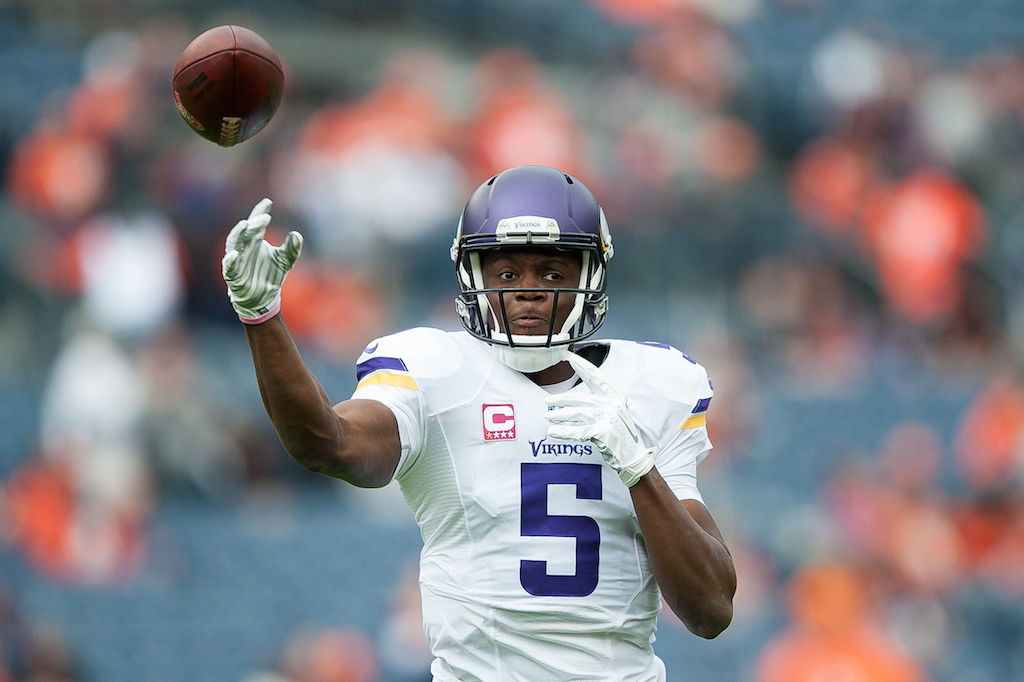 Career Record: 
17-11
.607 winning percentage
Career Statistics: 
64.9% completion percentage
6,150 passing yards
28 touchdown passes
21 interceptions
87.0 quarterback rating
When he's healthy, Teddy Bridgewater has the look of a budding franchise quarterback. He may not be as flashy as some, but the former Louisville signal caller has excellent pocket awareness, a great command of Minnesota's offense, and the unquestioned respect of his teammates.
Only time will tell if he is able to come back from the gruesome knee injury he suffered last summer. If he does, the Vikings already have a championship-caliber defense in place, which means a Super Bowl title isn't out of the realm of possibilities for Bridgewater.
Statistics courtesy of Pro Football Reference.