The 5 Best Pitchers Available in MLB Free Agency
As MLB free agency gets underway with the winter meetings in Washington D.C. just around the corner, a few players will really cash in this winter. With the market somewhat bare for major talent, especially on the pitching side, teams scramble to overpay high-risk, high-reward arms and starters who are past their prime. Here are the five names to watch during free agency; they best represent pitchers currently on the market, ranked from least to most talented.
5. Andrew Cashner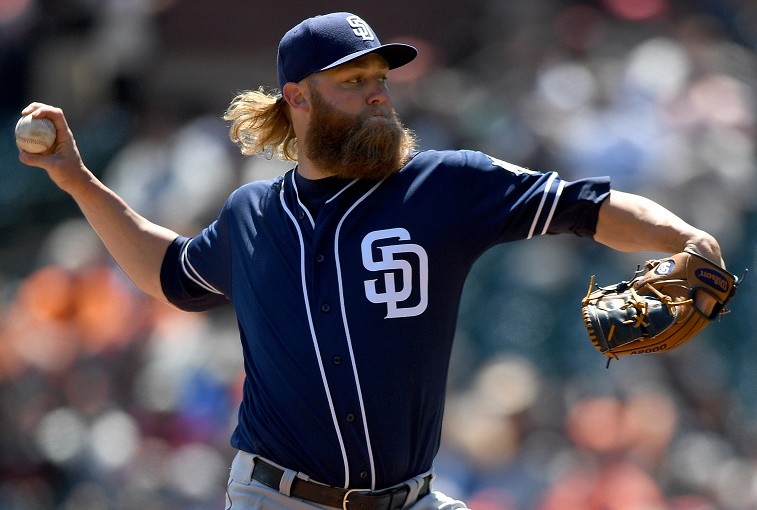 This is how far the talent pool drops off; Andrew Cashner is the fifth-best starter available. The Texas native has struggled with injuries and production in his career, throwing only 483 1/3 innings from 2013 through 2015 but holding on to a 3.43 ERA. He stayed healthy enough to make 27 starts in 2016, but he only threw 132 innings and posted a 5.25 ERA.
Cashner will be 30 years old next season, which means he's no longer a young pitcher. However, what makes him potentially attractive to teams desperate for pitching is his history of throwing well for the San Diego Padres. Although only in 19 starts, he had a 2.55 ERA during the 2014 season for San Diego. Cashner probably won't get a long contract or a huge dollar amount, but he'll receive decent money somewhere.
4. Doug Fister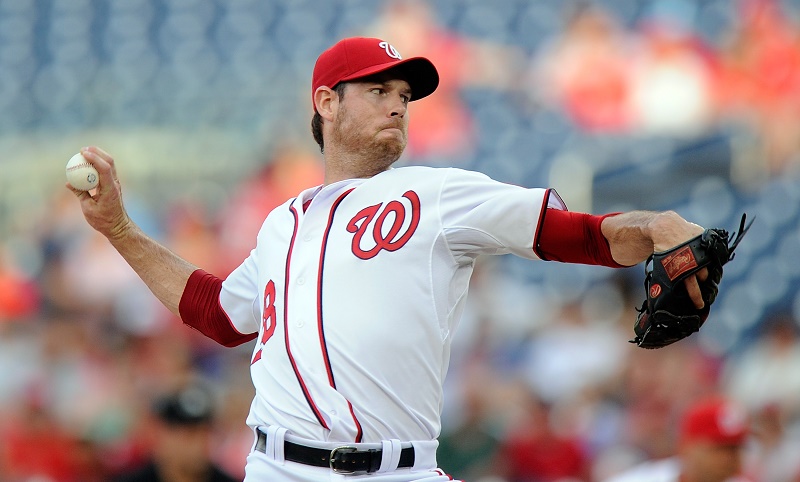 Right-handed starting pitcher Doug Fister lands on this list based on the hope that he can regain some of his past magic. The 32-year-old was one of the better pitchers in the National League in 2014, with a 2.41 ERA for the Washington Nationals in 164 innings pitched. From 2011 through 2014, Fister put together a 3.11 ERA overall in 750 2/3 innings. But an injury-plagued 2015 season knocked his value down, and he signed a one-year deal with the Houston Astros.
Fister stayed healthy in Houston, pitching 180 1/3 innings this last year and starting 32 games. However, he finished with a 4.64 ERA and was hit hard throughout the season — allowing a career-high 24 home runs. Fister is a reach as he doesn't strike out many batters. However, the status of the market and the fact that Fister is healthy indicates that someone will likely give him another contract.
3. Jason Hammel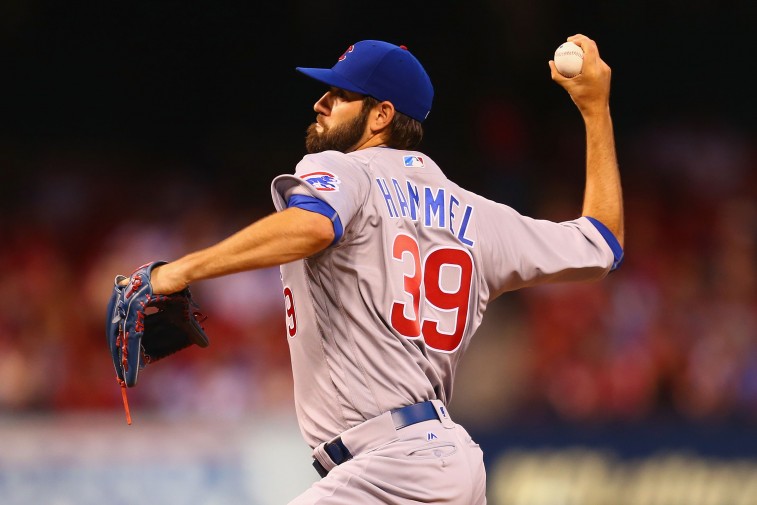 After spending most of the last three seasons with the Chicago Cubs, the team declined starting pitcher Jason Hammel's option for the 2017 season, making him a free agent — and one of the best available pitchers on the market. Hammel had a 3.59 ERA in 446 innings with the Cubs since the start of the 2014 season (not including being traded to the Oakland A's for a few months).
The 34-year-old showed signs of a decline throughout each of the last two seasons. But that said, he's been good for around 170 innings every year but two going all the way back to 2009. Hammel is reliable, if not noteworthy, and will probably continue to provide solid results to the team that gives him a contract this offseason.
2. Jeremy Hellickson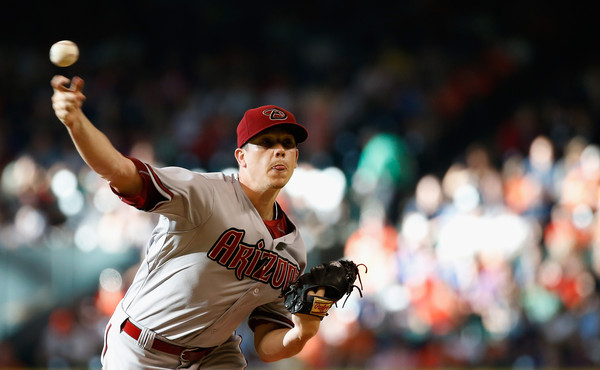 Formerly of the Philadelphia Phillies, starting pitcher Jeremy Hellickson picked the right time to have a strong season. After posting a 4.86 ERA in 383 2/3 innings over the last three seasons, Hellickson pitched 189 innings with a 3.71 ERA for the Phillies in 2016, which aligns with the kind of numbers he experienced in his first few major league seasons with the Tampa Bay Rays.
Hellickson will be 30 years old next season. His fairly mediocre career — with one good year serving as the outlier — gives teams a lot of trepidation. The Phillies gave him the qualifying offer as well, which can't be discounted in how it might affect a team's decision to sign him. (The QO really killed Dexter Fowler's value on the market last year.) Even still, Hellickson might be one of the best available options.
1. Rich Hill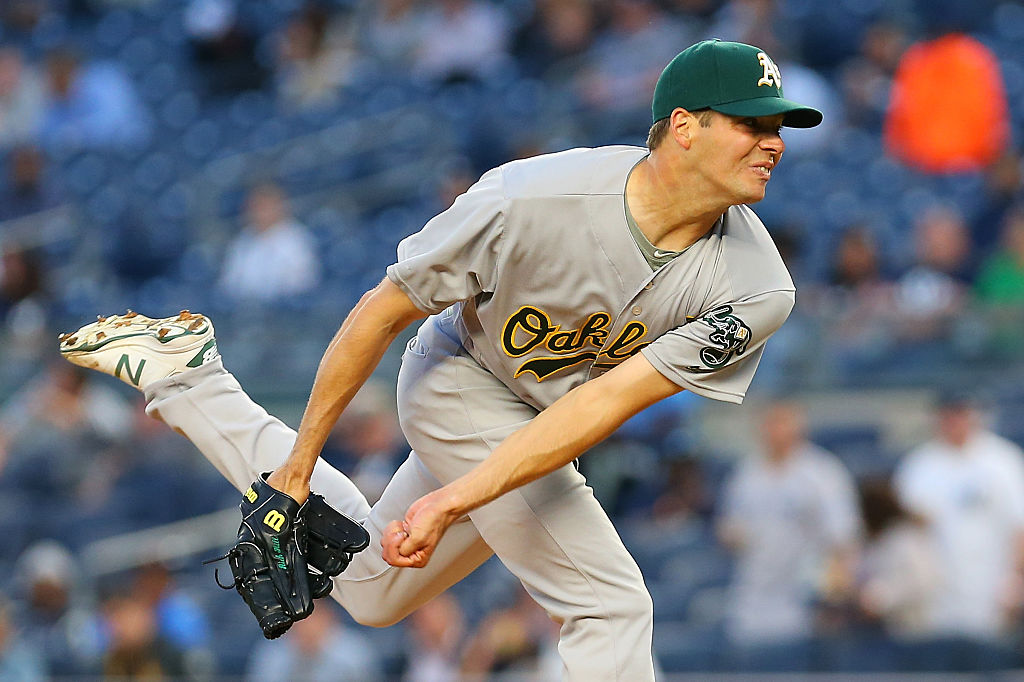 By far, the best performer available is resurgent left-hander Rich Hill. After essentially bouncing back and forth between Triple-A and the major leagues as a low-leverage reliever for five years, Hill returned to the big leagues as a starter in September 2015 with the Boston Red Sox. Since then, he has a 2.00 ERA in 24 starts, giving a combined 139 1/3 innings to the Red Sox, Oakland A's, and Los Angeles Dodgers.
Hill will be 37 years old next year, and some teams will be cautious about the sample size of his performances. But the talent was always there, as Hill was a highly regarded pitching prospect with the Chicago Cubs back from 2005–07. He lost the ability to consistently throw strikes — something he overcame fairly successfully. Hill will probably receive a short deal, but it will be worth a solid amount of cash.
Statistics courtesy of ESPN and Baseball-Reference.