The 8 Best Players in Los Angeles Clippers History
The Los Angeles Clippers haven't had the most storied history, making the playoffs just 10 times since moving to LA from San Diego back in 1985. Six of those 10 playoff appearances occurred in the last six seasons. So far, they've won just four total playoff series during this time and have never made it to the Western Conference Finals. But they're off to a great start this year, making the playoffs once again. Here are the eight best players to put on a Los Angeles Clippers uniform.
1. Lamar Odom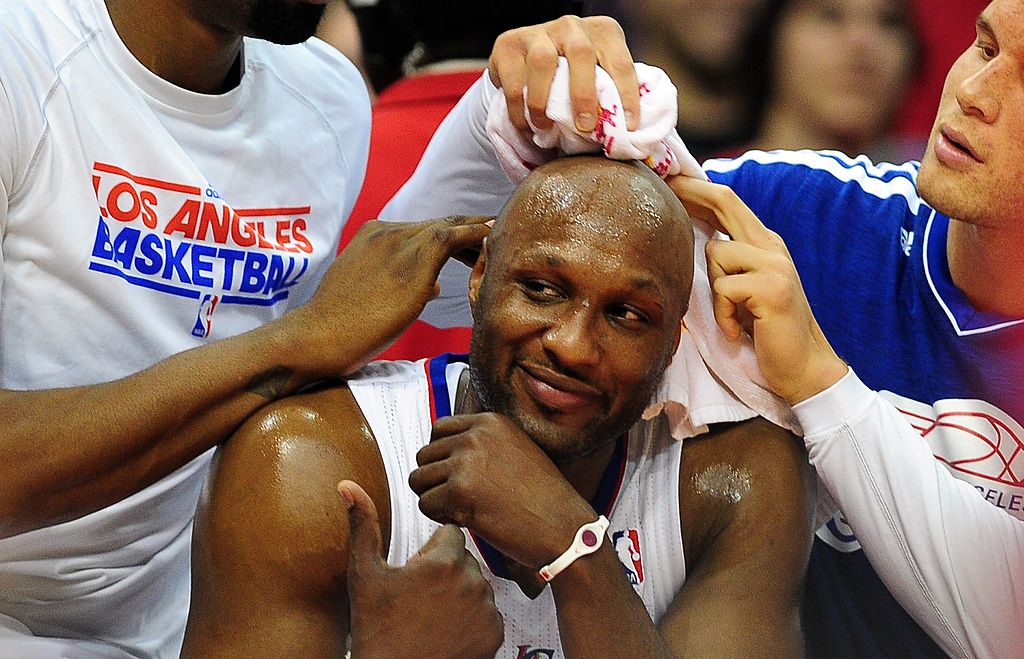 A tall and thin small forward with guard-like ball-handling skills, Lamar Odom was taken with the No. 4 overall pick in the 1999 NBA Draft by the Los Angeles Clippers. The 20-year-old had a great rookie year, averaging 16.6 points, 7.8 rebounds, and 4.2 assists per game. He became the best player and leader on the floor for a team that was pretty bad overall.
After four years he signed as a restricted free agent with the Miami Heat, playing one season before they traded him back to Los Angeles to play for the Lakers. Odom played the season of his career with the Clippers, competing in all 82 games in 2012–13.
2. Corey Maggette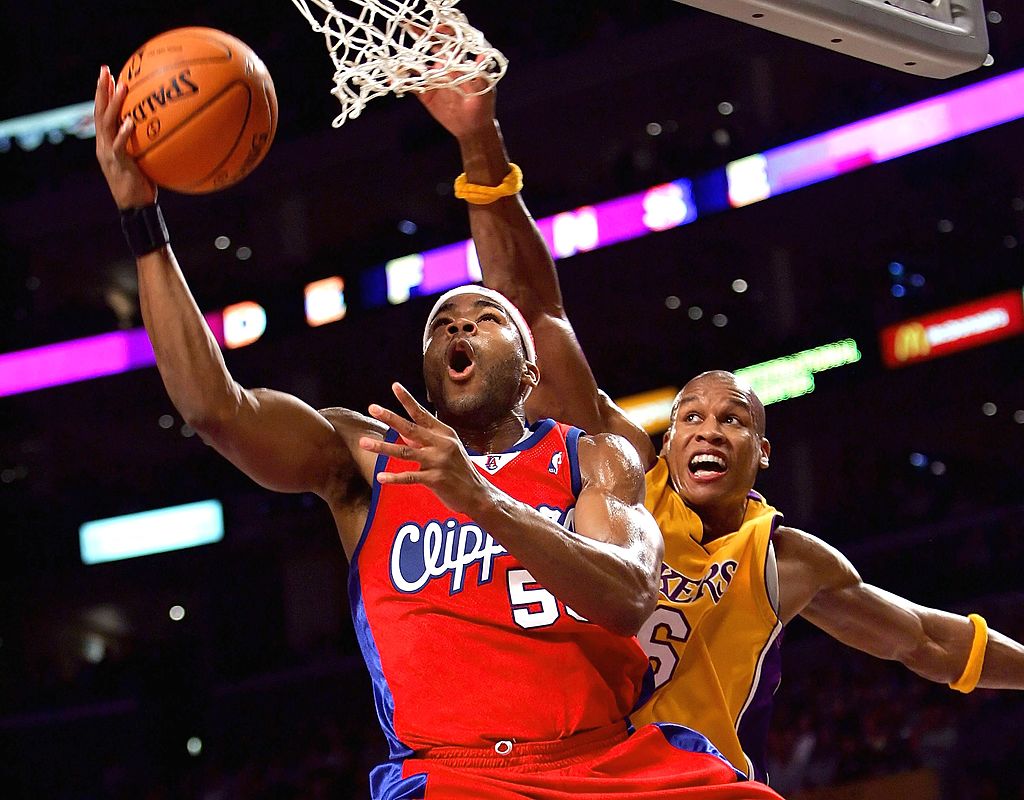 Along with Odom, shooting guard Corey Maggette was part of the poor early-2000s Clippers teams. After his rookie season with the Orlando Magic, Maggette moved with two other players in a trade to Los Angeles. He developed into a solid scorer during his time with the Clippers, averaging a career-best 22.2 points per game in 2004–05.
Overall in eight seasons in Los Angeles, Maggette averaged 17.3 points in 30.8 minutes per game. But before his tenure with the Clippers ended, he got to be a part of the first Clippers team to win a playoff series—beating the Denver Nuggets in 2005–06.
3. Ron Harper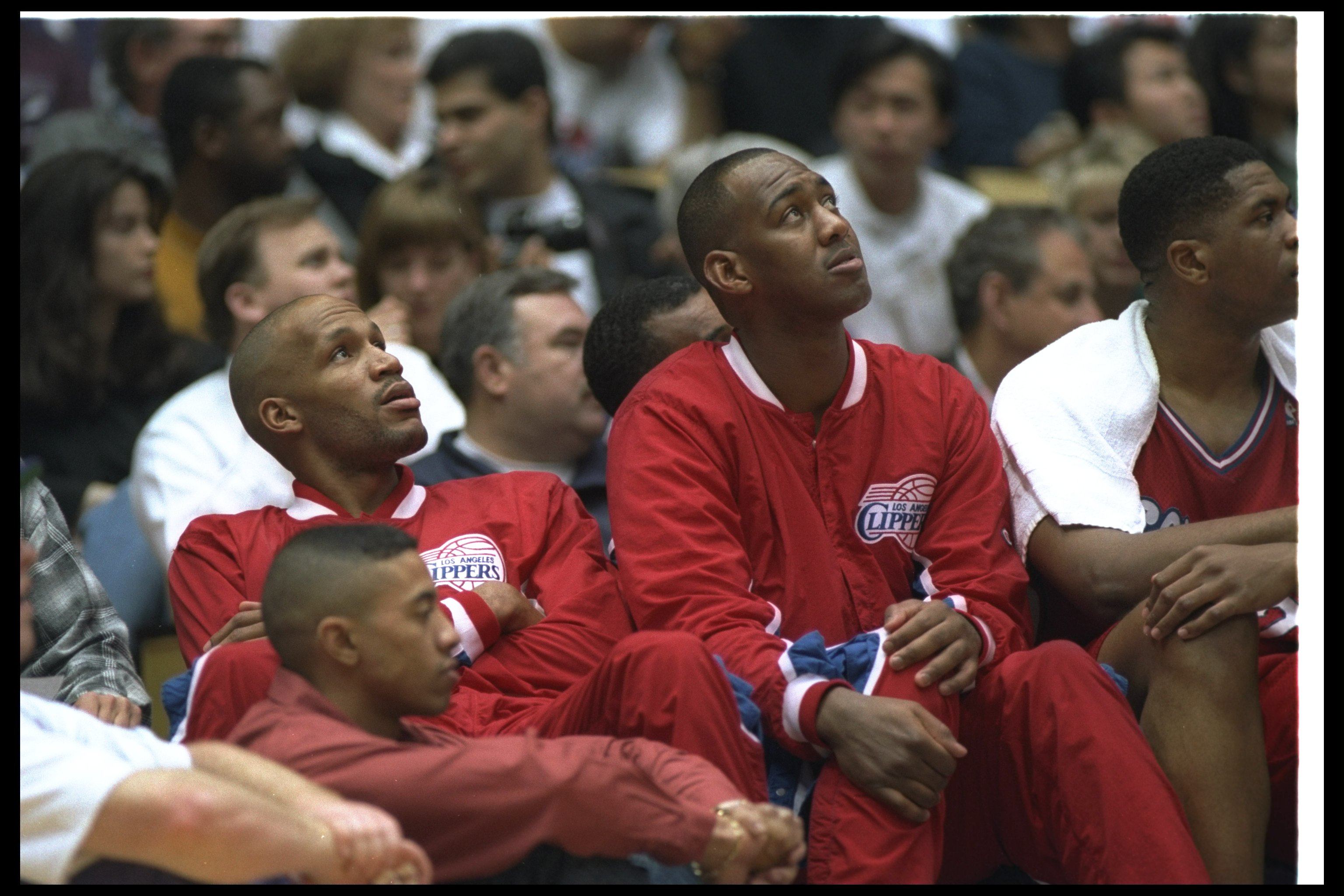 When people think of Ron Harper's playing career, the first thing that comes to mind is his role as a defensive-first guard on the floor next to Michael Jordan, and later Kobe Bryant, in winning five championships. Prior to all of that, Harper was a big-time scorer with the Clippers. They traded him to Los Angeles in the middle of the 1989–90 season from the Cleveland Cavaliers, and he played five seasons there, making the playoffs twice. Harper averaged 19.3 points in a Clippers uniform, including 23 points per game in 28 games after arriving from Cleveland in 1990.
4. Danny Manning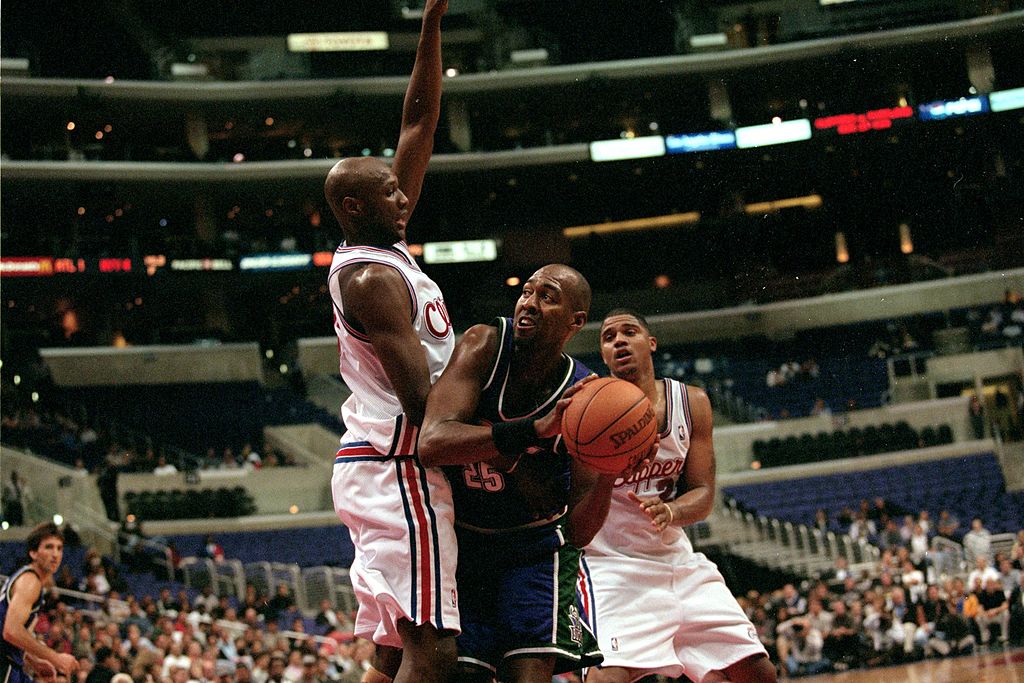 Along with Harper, forward Danny Manning was one of the better players on those early-'90s Clippers teams. He was drafted No. 1 overall by the Clippers in 1988, developing immediately into one of the better forwards in the league. Injuries took a toll on his career, but he had some pretty great seasons in Los Angeles. He averaged 22.8 points and 6.6 rebounds in 1992–93, making the first of back-to-back All-Star appearances. He played six seasons with the Clippers in his career, averaging 19.1 points and 6.4 rebounds.
5. DeAndre Jordan
Originally the Clippers' second-round pick back in 2008, center DeAndre Jordan has made a nice career for himself. He's worked his way into the starting lineup, developing into a decent scorer while becoming one of the best defense and rebounding centers in the game. He's led the league in rebound average twice, has been on the All-Defensive team the last two seasons, and is shooting 68% from the field since the start of the 2012–13 season.
Jordan is not only one of the best players in Clippers history, but he's becoming one of the best rebounders in NBA history.
6. Blake Griffin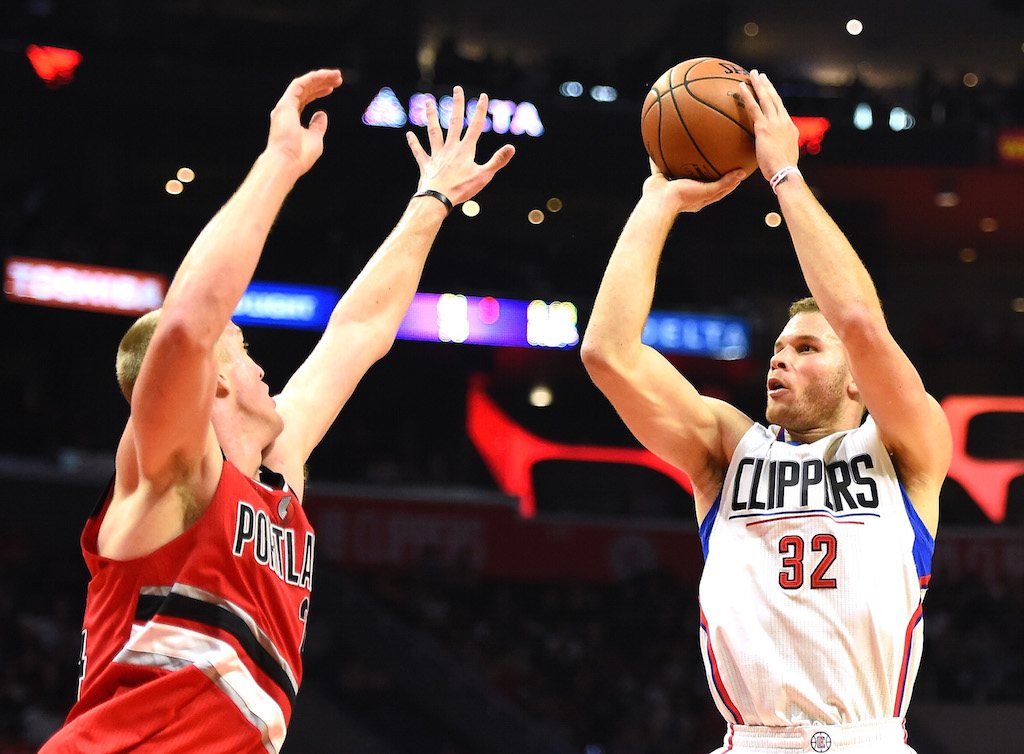 The Clippers drafted high-flying power forward Blake Griffin No. 1 overall back in 2009, but he missed his whole first season due to a knee injury. That didn't slow him down once he was actually able to return to the court, as he averaged 22.5 points and 12.1 rebounds per game in his official rookie year, winning the Rookie of the Year award.
Griffin has developed into one of the best in the game at his position, averaging 21.5 points and 9.6 rebounds per game in his seven-year career to date. He's a major part of why the Clippers are one of the best teams in the NBA.
7. Chris Paul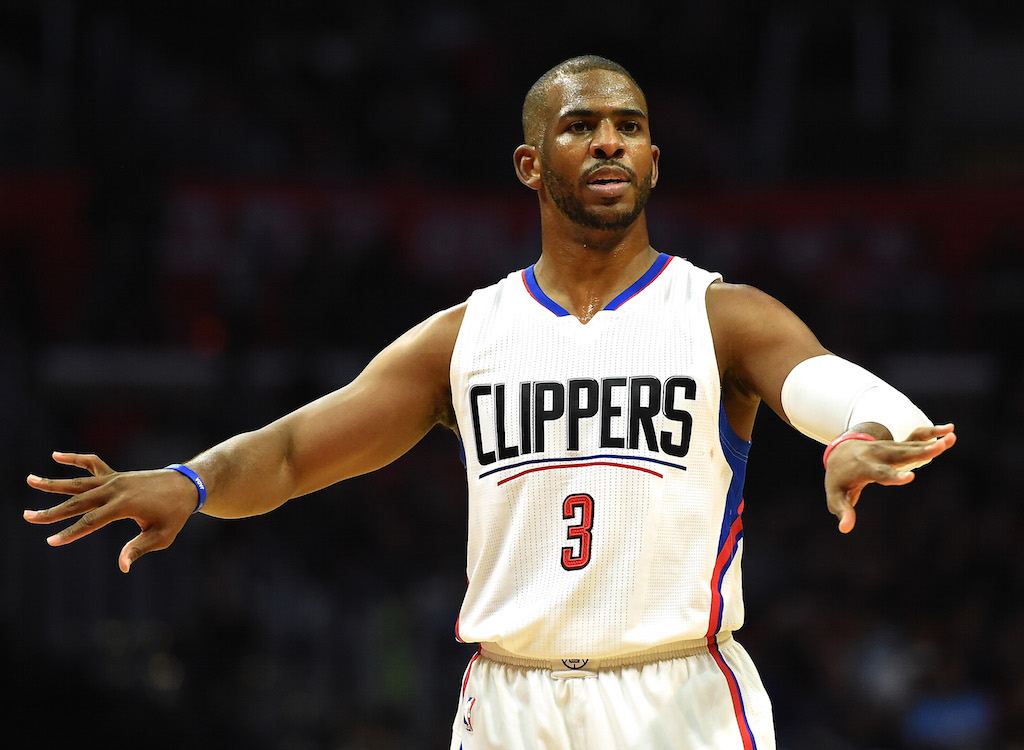 Another huge part of why the Clippers are so good: point guard Chris Paul. He arrived in Los Angeles after a deal with the New Orleans Hornets prior to the 2011–12 season, and he's led the league in assists per game twice and steals per game three times in his five full seasons with the Clippers. Overall, the 31-year-old Paul has averaged 18.9 points, 9.9 assists, and 2.3 steals per game in his Clipper career, and he's well on his way to the Hall of Fame if he can keep up this level of production for a few more seasons.
8. Elton Brand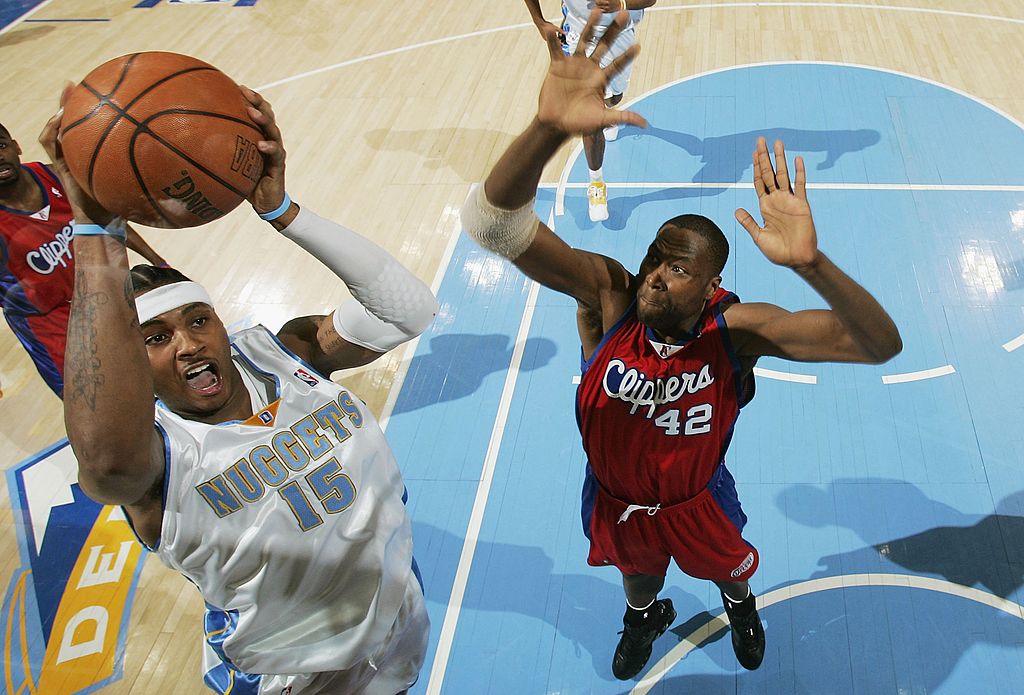 After playing the first two years of his career for the Chicago Bulls, Elton Brand was traded to the Los Angeles Clippers in a draft day deal for center Tyson Chandler in 2002.
Brand continued to put up steady production with Los Angeles until his age-26 season, when he averaged 24.7 points and 10.0 rebounds — the best year of his career and the year the Clippers advanced to the Western Conference Semi-Finals for the first time in franchise history. Brand was the statistical leader of that team. In seven seasons with the Clippers he averaged 20.3 points, 10.3 rebounds, 2.3 blocks, and made two All-Star teams.
Statistics courtesy of ESPN and Basketball-Reference.