The Best Players to Lose at Least 4 NBA Finals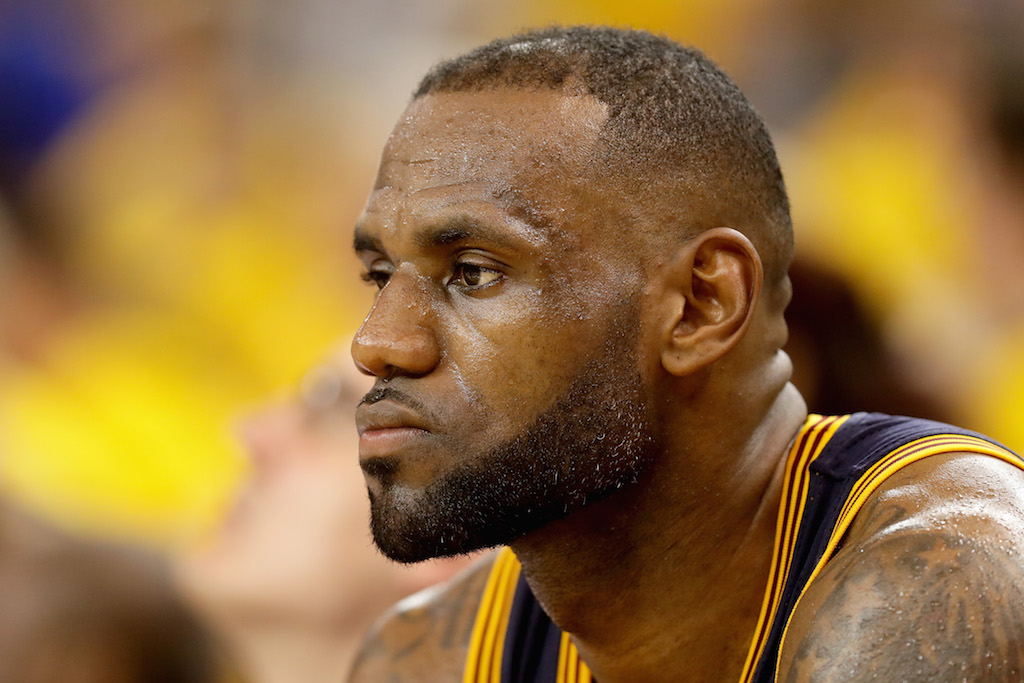 The 2016 Finals was supposed to be a slugfest between two of the top teams in the NBA, yet the first three games of the series were blowouts, and the fourth very nearly qualifies. Heading into Game 7, one more loss will give the Cavaliers yet another season without a championship.
Unsurprisingly, if the Cavaliers did lose in Game 7, the blame for this group's shortcomings would have fallen squarely on the shoulders of LeBron James. As the most dominant force in the game today, James is supposed to be the great equalizer.
Sure, the Warriors won 73 regular-season games and are the best team in the NBA, but LBJ is the King; a one-man wrecking crew who's all-around beastliness should be enough to tip the scales and give his team a fighting chance. And that's why the Cavaliers would ultimately come away withe the 2016 Larry O'Brien Trophy.
As we once again witnessed (sorry) in these 2016 NBA Playoffs, having the best player on the court doesn't guarantee a victory. Entering the eighth Finals appearance of his NBA career, James helds a disappointing 2-4 mark.
In the history of the league, only three players have ever lost at least five Finals. However, for all the abuse James takes for his record on the biggest stage, it should be noted that plenty of other all-time greats have lost this many times (four) in the Finals — and we have the list to prove it.
Wilt Chamberlain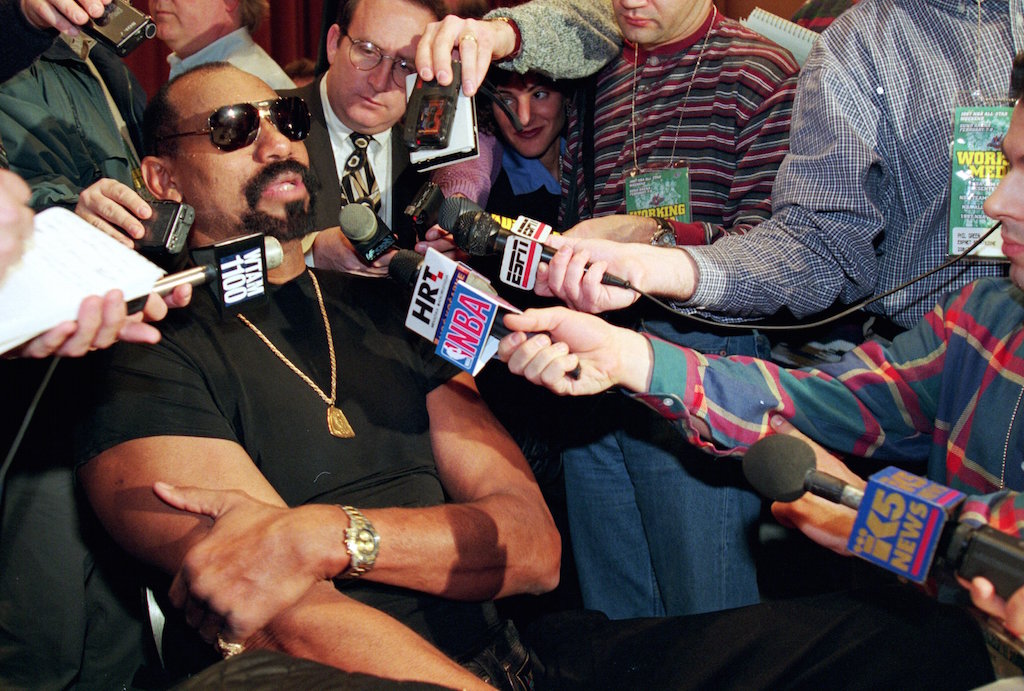 Finals losses: 4
At 7-foot-1, 275 pounds and with career averages of 30.1 points and 22.9 rebounds per game, Wilt Chamberlain is easily one of the most commanding and physically imposing players the NBA has ever seen. Yet, in the Big Dipper's case, just as we currently see with James, individual dominance doesn't always equate to more championships.
While Chamberlain finished his career with 15 All-Star appearances and two titles (1966–67, 1971–72), he also fell in the NBA Finals on four separate occasions (1963–64, 1968–69, 1969–70, 1972–73). Although none of this takes away from the fact that he's the league's all-time rebounding leader and No. 5 on the all-time scoring list, going 2-4 in Finals appearances still had to hurt — at least a little bit.
Magic Johnson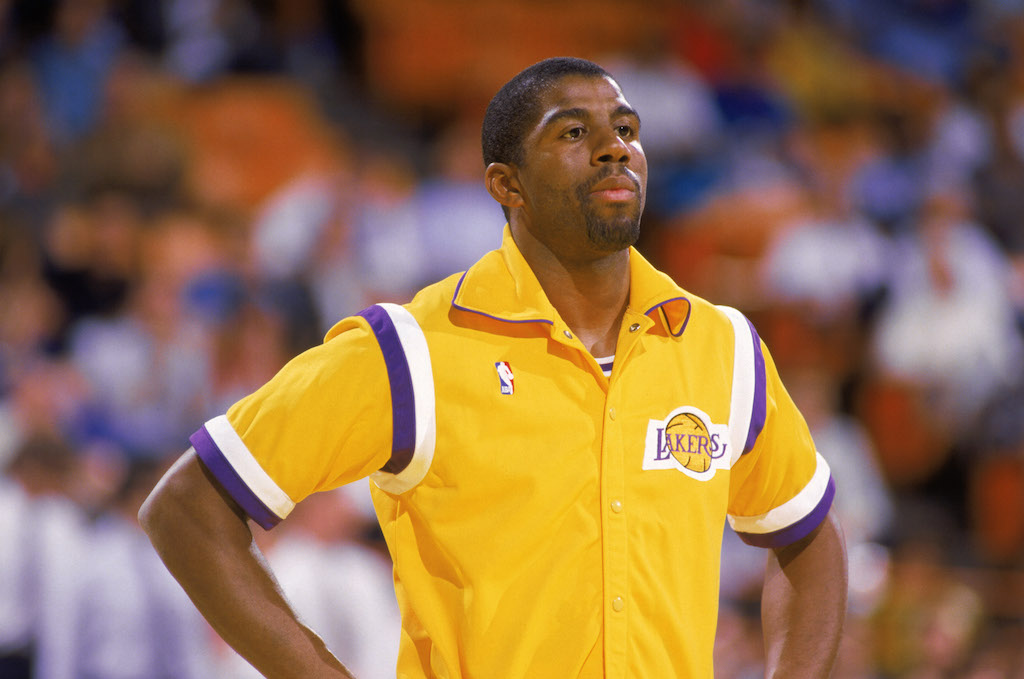 Finals losses: 4
As one of the greatest players to ever sport purple and gold, Magic Johnson made 11 All-Star Games, notched 10,141 career assists (No. 5 all time), and brought Show Time to Hollywood, leading the Los Angeles Lakers to five NBA championships. When he ran the show, the City of Angels saw plenty of good fortune.
Unfortunately, it endured its fair share of disappointment. Not all of Johnson's trips to the NBA Finals were magical. In fact, he lost almost as many times as he won, falling a total of four times during his Hall of Fame career. Still, just because Magic went 5-4 in Finals appearances, you won't hear anyone claim he's any less of an all-time great. Hopefully, James gets the same treatment one day.
Kareem Abdul-Jabbar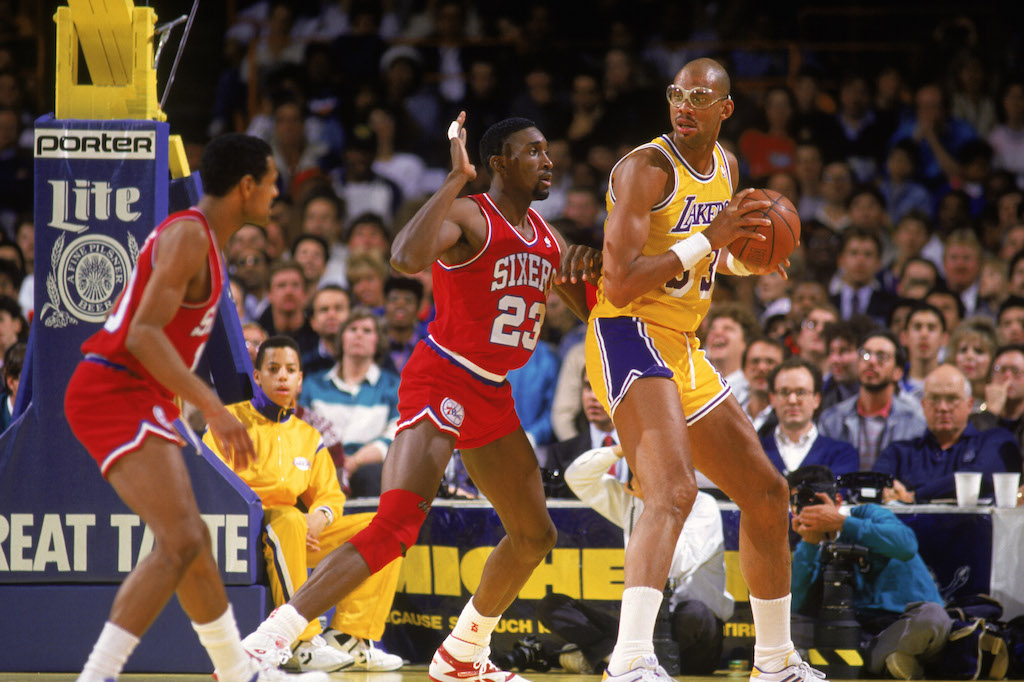 Finals losses: 4
In a magnificent 20-year career, Kareem Abdul-Jabbar made 19 All-Star appearances, averaged 24.6 points and 11.2 rebounds per game, and became the NBA's all-time leading scorer with 38,387 points. He also used that unstoppable hook shot to help lead two separate teams — the Bucks and the Lakers — to a combined six NBA crowns.
But just so we're on the same page, the Big Fella was far from perfect on the game's biggest stage. Despite playing a major role in bringing glory to the purple and gold, Jabbar was also on multiple teams that fell just short of climbing to the top of the NBA mountain; four to be exact. That being said, Jabbar's 6-4 Finals record won't prevent us from putting him on the Mount Rushmore of NBA greats — we're not that foolish.
Jerry West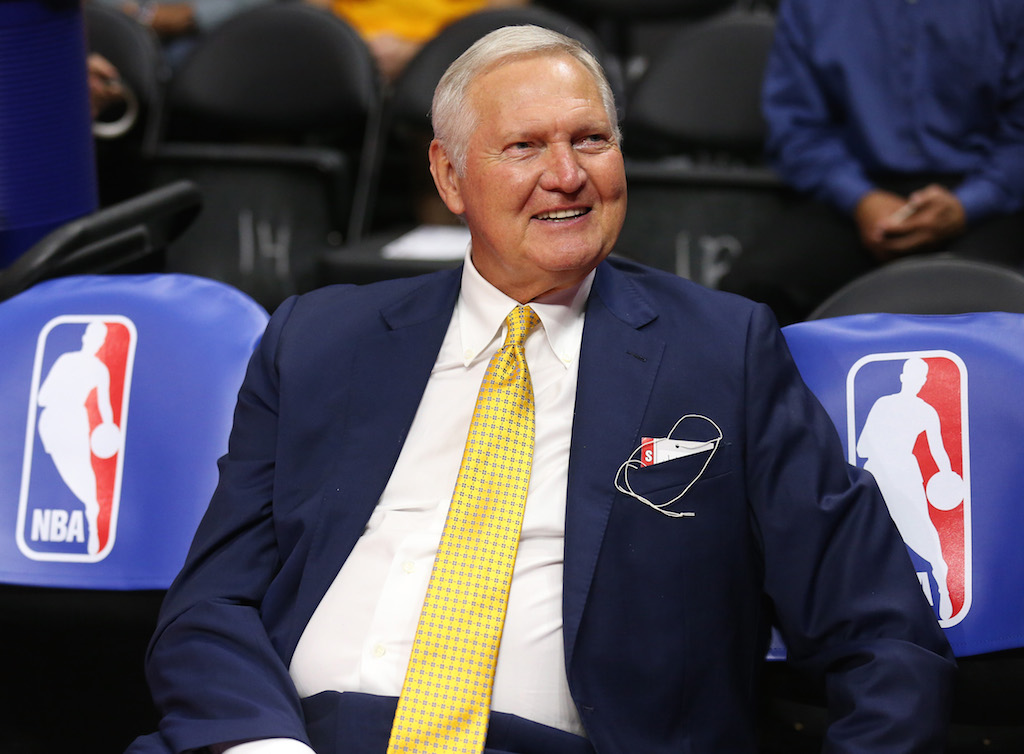 Finals losses: 8
Many people have criticized James for his current 2-4 mark in NBA Finals. Warriors executive Jerry West is not one of them; he has been among the King's biggest defenders. For, if there's anyone who recognizes that greatness is not be defined by one's record in the Finals, it's The Logo.
West is one of the greatest shooters the game has ever seen, a 14-time All-Star, a clutch performer, and an NBA champion. He's a Hall of Famer through and through. And yet, even with all these accomplishments to his name, West also has eight Finals losses — tied for the most in NBA history.
While many tend to hold this against him, we'd like to note that Mr. Outside averaged 29.1 points per game in the postseason, essentially proving that one man is not enough to win a championship. Is it any wonder he's got James' back?
Elgin Baylor
Finals losses: 8
Many assume that the great Elgin Baylor ended his Hall of Fame career without earning a championship ring. That turned out not to be the case, as Mr. Inside got one from the '72 Lakers despite playing in just nine games that season.
Still, when it comes to Baylor and the NBA Finals, all anyone tends to remember are the losses. A high-flyer known for playing above the rim, Elg had career averages of 27.4 points and 13.5 rebounds per game, yet can't escape the fact that he, like West, lost eight NBA Finals.
Once again, this is a case of one of the game's all-time greats being criticized for something he hasn't done, rather than being revered for what he has done. Unfortunately, like the pain that comes with losing on the game's grandest stage, sports can be so cruel.
Statistics courtesy of Basketball-Reference.com and ESPN.com.