9 Best Basketball Players Who Never Made It to the NBA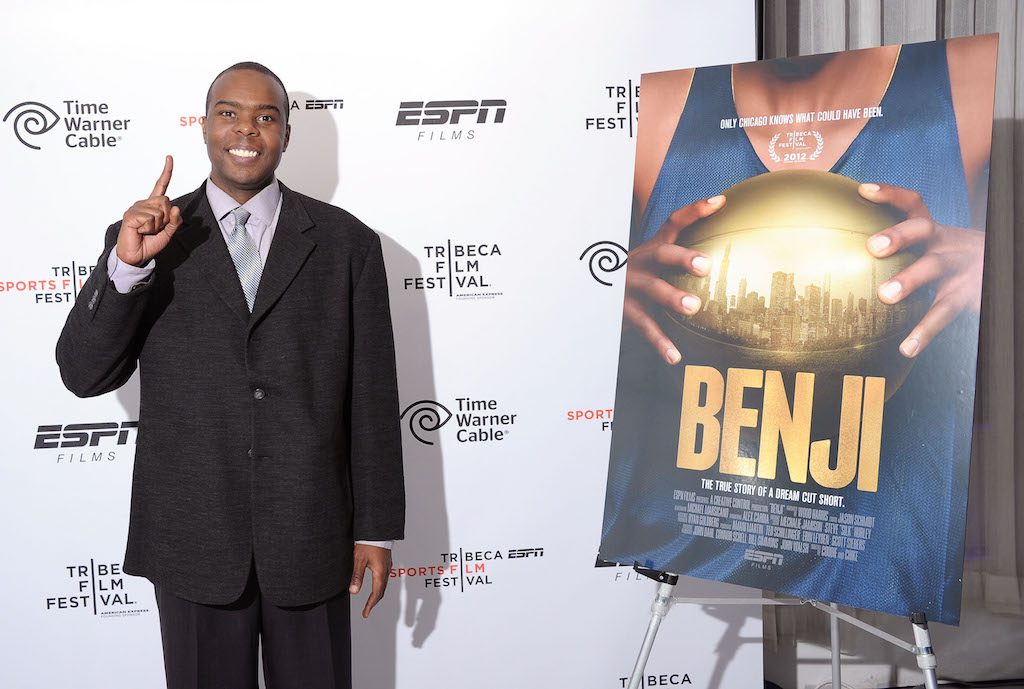 The National Basketball Association is known for its history of phenomenal players. These individuals have broken records, displayed otherworldly talent, and taken the game itself to new heights. These are players we continue to talk about; continue to use as a measuring stick for any and all players who take the hardwood at the game's highest level. Yet, for all the incredible individuals who left their mark on the NBA, there are those who, while talented enough to play in the league, never got the chance.
Unless you're a diehard basketball fan, you probably don't know about the majority of these players. Some of them are legends of the playgrounds; others are individuals whose lives were cut way too short. Either way, while these talented basketball players never made it to the National Basketball Association, they certainly had the game required to do so. With that in mind, here's a look at the nine best players who fit this description.
1. Marques Haynes
The NBA has been home to plenty of elite ball handlers, but in all fairness, point guard Marques Hayenes was on another level. When it came to dribbling the basketball, Haynes was a revolutionary; considered by many to be the greatest dribbler in the history of the game. Although he never strutted his stuff in the NBA, Haynes played in two separate stints for the Harlem Globetrotters, mesmerizing the crowd with his style, pizzazz, and insane handle. He died of natural causes back in 2015 at the age of 89.
2. Raymond Lewis
The Philadelphia 76ers selected Raymond Lewis with the No. 18 pick in the 1973 draft, yet on account of a contract dispute, Lewis never played a single game in the NBA. Which is a shame because the guy was insanely talented. Although he played college ball at Cal State LA, Lewis is most notable for being arguably the greatest California streetball legends of all time.
In fact, in a summer league game, Lewis dropped 52 points against a bunch of Los Angeles Lakers — he was still in high school at the time. Said former Lynwood coach Bill Lee: "I've seen Jerry West, Oscar Robertson, and Michael Jordan and I've never seen anyone better with the basketball. Offensively, there is nobody like him."
3. Joe "The Destroyer" Hammond
Despite never playing high school or college ball, Joe "The Destroyer" Hammond was perhaps the greatest basketball player to ever come out of Harlem. He was so skilled that the Lakers even selected him in the NBA's 1971 hardship draft. Unfortunately, while Los Angeles offered Hammond $50,000 to sign as a rookie, there was just one problem: Hammond was making more money than that on the street, dealing drugs and shooting dice. A legend of Rucker Park, Hammond "destroyed" opponents with his thunderous jams and smooth shot. If only he could've put basketball before everything else.
4. Pee Wee Kirkland
Pee Wee Kirkland, another legend of Rucker Park, made a name for himself in two highly distinct ways: as a drug kingpin and superstar basketball player. He played college basketball at Norfolk State and was even drafted by the Chicago Bulls in 1968, yet chose to "return to the more lucrative operations he ran in Harlem." Considering he is often credited with inventing the cross-over as well as the spin move to the bucket, we truly wish he had chosen the other life.
5. Demetrius "Hook" Mitchell
Demetrius "Hook" Mitchell may have only been 5-foot-9, but the man who could jump over a Volkswagen was a legend on the playgrounds of Oakland. Unfortunately, instead of showcasing his abilities in the NBA, Mitchell was seduced by a life of crime and ended up in prison.
In the documentary, Hooked: The Legend of Demetrius "Hook" Mitchell, former NBA superstar and current Milwaukee Bucks head coach Jason Kidd said the following: "Hook could jump over a building. He was by far the best player to come out of Oakland. There is no comparison to me, Gary Payton, Antonio Davis, Greg Foster or Brian Shaw."
6. Ben Wilson
We've watched our fair share of ESPN's '30 for 30′ documentaries, yet few affect us as much as, "BENJI," the story of Ben Wilson, Chicago's pride and joy and the best high school basketball player in the country. On the day before his senior year at Simeon High School, Wilson was shot and killed, sending shockwaves through the city of Chicago and the rest of the country. How good could Wilson have been? We'll never know.
7. Hank Gathers
In three seasons at Loyola Marymount, 6-foot-7 forward Hank Gathers averaged 28 points and 11.1 rebounds per game and was one of the most dominant forces in college basketball. Unfortunately, Gathers also had an abnormal heartbeat — and it proved to be something even he couldn't overcome.
Seconds after throwing down a vicious alley-oop during the 1990 West Coast Conference tournament championship game, Gathers unexpectedly collapsed. He was pronounced dead later that evening at Daniel Freeman Marina Hospital.
8. Earl "The Goat" Manigault
Earl Manigault was a legendary basketball player with unbelievable hops. Aside from throwing down monster dunks, he was also known for blocking the shots of opponents much bigger than him. Unfortunately, like many of the other NYC playground talents, Manigault's life was destroyed by drugs.
Some say his nickname, "The Goat," came about from a mispronunciation of his last name, others claim it's an acronym for the "Greatest of All Time." Either way, Manigault was another example of wasted talent.
9. Len Bias
During his four seasons at Maryland, Len Bias averaged 16.4 points and 5.7 rebounds per game, was a two-time ACC Player of the Year, and earned All-American honors in 1984–85 and 1985–86. Eventually, the Boston Celtics selected him with the No. 2 overall pick in the 1986 draft — and that was as close to the NBA as Bias would ever get. Two days after being taken by the Celtics, Bias died of a cardiac arrest brought on by a cocaine overdose. Oh, what could have been.