Who is the Better Ball Brother — Lonzo or LaMelo?
When most people think of basketball and the Ball name, one of two things pop into their minds. They either think of Lonzo Ball, who has been drawing a great deal of attention since his days playing college ball, or they think of the controversial Big Baller Brand shoes. Few spare a thought for the younger Ball brother, LaMelo, though that's changing. Lately, basketball fans have been taking more of an interest in LaMelo's career, an interest that big brother Lonzo is encouraging.

Who is LaMelo Ball?
There has never been any doubt that LaMelo Ball is a talented basketball player. Those who were lucky enough to catch one of his high school games were awestruck by his performance. That being said, he's never attracted as much attention as he probably should have simply because his youth career didn't follow the standard patterns. He failed to appear in many of the leagues and games such as the Nike Hoop Summit that most future NBA stars play in.

Instead, he traveled to Lithuania, where he had a sporadic playing record. He also starred in LaVar Ball's JBA League and was involved with the SPIRE Academy's basketball program. While all of that playing has given him a great deal of experience on the court, it has made it difficult for those who follow up and coming basketball stars to track his fledgling career.

It's likely that LaMelo would be completely flying under everyone's radar but for the fact that he's current NBA star Lonzo Ball's youngest brother. With Lonzo putting in solid games with the New Orleans Pelicans, everyone is curious about whether the youngest Ball will also play in the NBA. Lonzo not only expects him to play but believes he might be one of the best players in the league.

LaMelo Ball could soon join Lonzo Ball in the NBA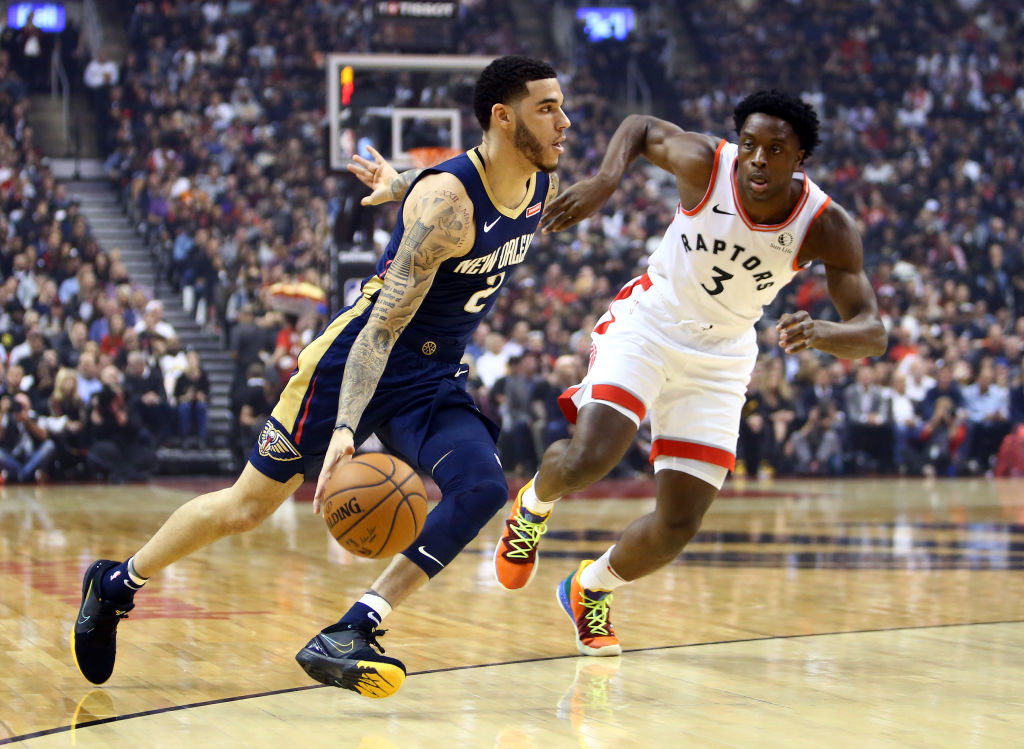 Recently, LaMelo Ball has started to look like a person with a possible future in the NBA. He's grown into himself and currently stands 6-foot-6 with long arms and good coordination skills all the best basketball players have. He also has a great deal of support from at least one member of his family, older brother, Lonzo Ball, who not only thinks his brother has what it takes to be one of the early draft picks in the 2020 NBA draft, but is also the better player of the two.

When interviewed by Shams Charania for The Athletic, Lonzo Ball had this to say about his younger brother.

"Melo has a chance to be a better player than me, for sure. I feel at the same age, he's better than me. In real time, I don't think he's better than me."

Lonzo isn't the only person who believes that LaMelo has what it takes to make it to the NBA. Scouts have been checking out LaMelo's skills and appear to be interested to learn if he'll enter the 2020 NBA draft. There are many out there that believe if the only thing NBA teams look at is talent, LaMelo is will easily be one of the first ten players drafted this spring. The like that he displays a great deal of court vision and that he's a point guard who shows a remarkable knack for defense.

There are concerns with LaMelo
While some are confident LaMelo will play at the NBA level, some, including ESPN's Mike Schmitz, have reservations. The NBA is only interested in players who not only perform well but who are capable of keeping their focus on the game and not being distracted by outside sources. When Lonzo was drafted, no one was fully prepared for just how big a distraction his father, LaVar Ball, would prove to be. Some are worried that LaVar and his overpowering presence has the potential to be such a big distraction that it will cause some NBA teams to avoid adding LaMelo to their roster.

It will be interesting to see if LaMelo can overcome the issues connected to LaVar Ball and become a top draft pick. It's obvious that his older brother would like to meet up with him in the NBA.