Who Was the Better Formula 1 Driver: Ayrton Senna or Michael Schumacher?
Formula 1 has a long and storied history. But only a handful of drivers can be considered for the discussion of the greatest. Two drivers in that conversation are Ayrton Senna and Michael Schumacher. But which one of them was better? Let's look at both athlete's Formula 1 careers and attempt to definitively answer this question: Which one was the better driver?
Ayrton Senna's Formula 1 career
Senna's prime started before Schumacher's, and a tragedy robbed the F1 world of one of its greatest drivers. In 1994, he crashed his car at the San Marino Grand Prix in Italy, and he passed away. Before that, his career was one of legend. The Brazilian competed on the F1 circuit for 11 years. During that time, he cemented his claim as one of the sport's top drivers of all time.
Senna had 41 wins in 162 total races, winning three F1 championships before the untimely end of his run. Senna was perhaps best known for his rivalry with his own teammate, Alain Prost. Despite being on the same racing team, the duo was fiercely competitive and combined for one of the great rivalries in racing history.
To get a snapshot of the pair's dominance, one only needs to look at F1 results between the years 1988 and 1993. In that time frame, the two won all but one F1 World Championships. 
Michael Schumacher's Formula 1 career
Schumacher's debut came in 1991 when Senna was still active and in his prime. He retired in 2012 after completing one of the sport's greatest careers. According to Britannica, Hamilton's career is defined by two records he held previously. (Both have since been either tied or eclipsed.) Schumacher set the record for F1 Grand Prix victories with 91, a feat later surpassed by current star Lewis Hamilton. Schumacher also set the record for F1 series championships with seven, a marker that Hamilton has since tied. 
Records are made to be broken, and Hamilton's achievements don't make Schumacher's any less impressive. The fact of the matter remains: Few have dominated any sport the way Schumacher did in F1. Schumacher's success on the track also allowed him to make quite a financial killing off of it. An estimate during one year of his career had Schumacher making over $100 million in a calendar year. 
Who was the better Formula 1 driver: Ayrton Senna or Michael Schumacher?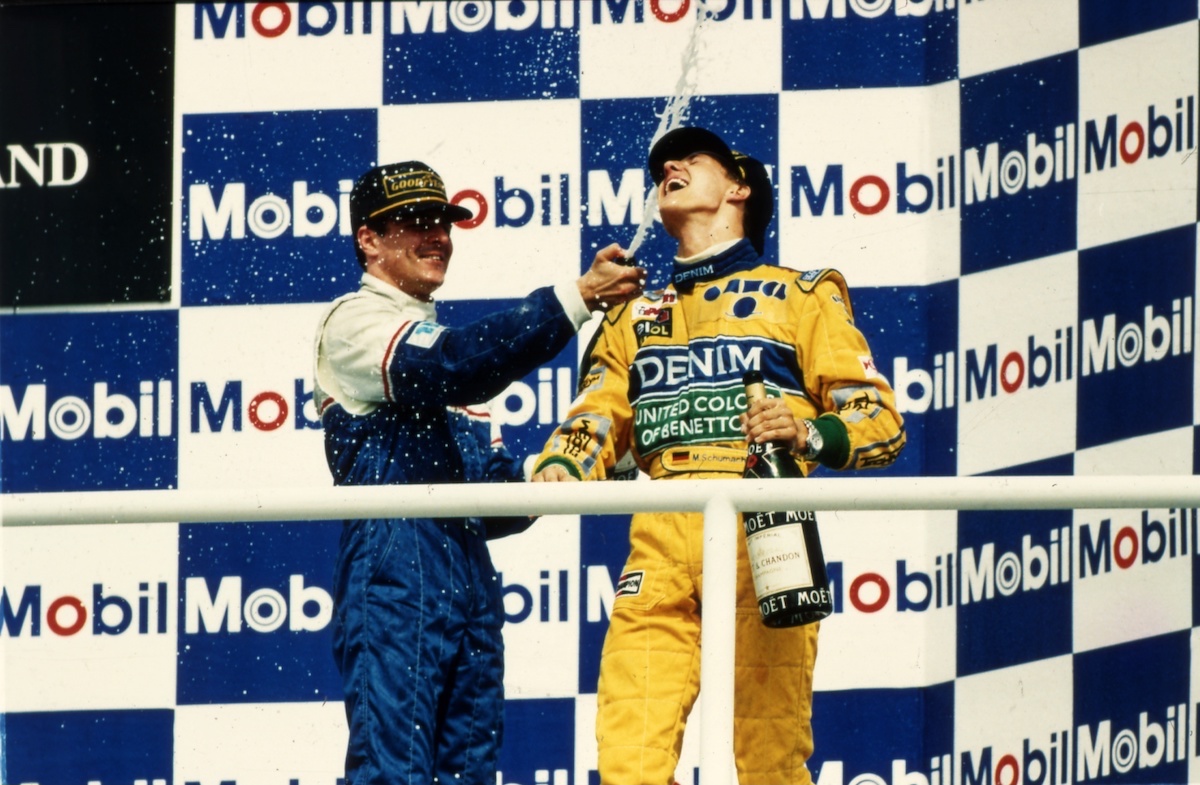 Sadly, F1 fans will never see prime Senna race prime Schumacher again. One has passed on while the other has been retired for the better part of a decade. Still, part of what makes sports so fun is the ability to endlessly compare players or competitors of different eras. There may never be a definitive answer, but F1 fans can certainly debate each drivers' merits. 
One thing you can throw out immediately involves Schumacher's advantages regarding series titles and race victories. Yes, he has more, and it's impressive. And it may be true that Schumacher was the better driver. But it wasn't because of the sheer numbers. Senna was only 34 years old at the time of his tragic crash. Schumacher raced well into his forties. Senna likely had at least five to seven high-quality years left in him at the time of his crash, finishing with better career statistics. 
Both were artists on the track, but there's one major reason why Senna may have been better: his contemporary and rival, Prost. Senna's teammate pushed him considerably. Schumacher can't claim to have anyone of Prost's caliber who really did the same for him during his prime. Senna's time on top may have been shorter, but his flame burned brighter while he was there.