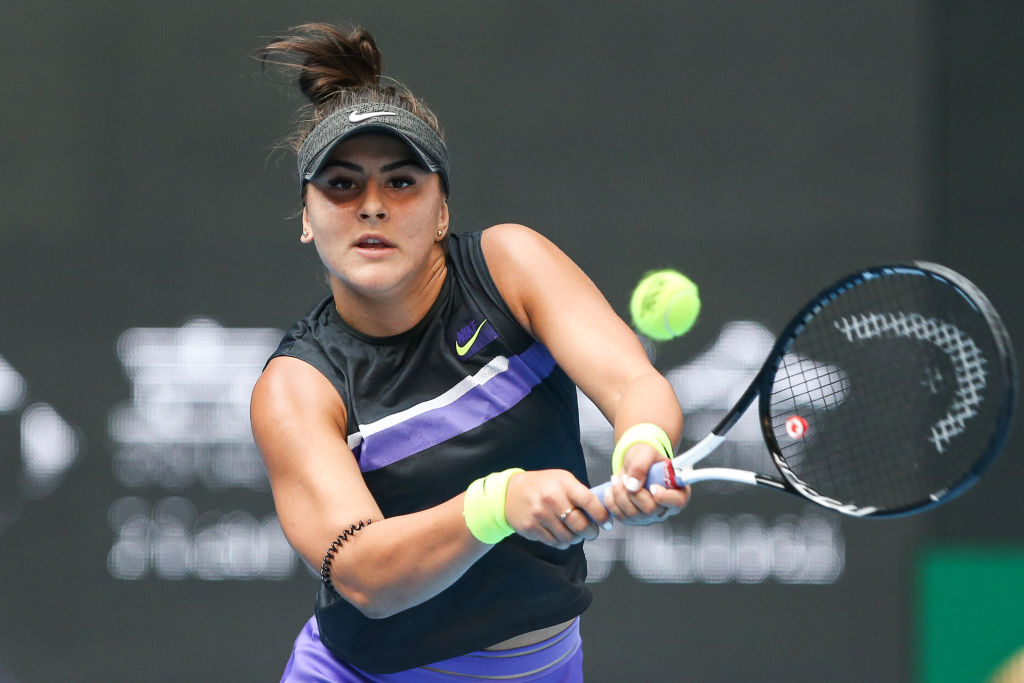 Bianca Andreescu Shows Her US Open Title Was No Fluke
After her US Open championship, Bianca Andreescu is out to prove that she isn't a one-hit wonder.
The breakout star of this summer's US Open was undeniably Bianca Andreescu. The Canadian teenager burst onto the global tennis scene with a barnstorming run to the title. She capped off her summer with a famous victory over Serena Williams in the tournament final, making her the first Canadian tennis player to win a Grand Slam.
Andreescu isn't resting on her laurels, though. She's already back on the court and proving that her Major victory wasn't a fluke.
Making tennis history at the US Open
Andreescu arrived in Queens, New York as the 15th seed in the Women's Singles bracket. She entered the tournament on a hot streak and kept the ball rolling immediately, winning her first three matches in straight sets. Things got a little tougher against Taylor Townsend, Elise Mertens, and Belinda Bencic, but quickly found herself in the final, facing one of the sport's all-time greats.
Anyone would be intimidated facing Serena Williams, but Andreescu didn't flinch. She dictated play for most of the match, claiming a fairly comfortable 6–3, 7–5 victory. The 2,000 WTA points Andreescu received for winning the tournament catapulted her into the top-five of the world rankings; she's since dropped to sixth place but is still in a great spot for a teenager.
A challenge at the China Open
On Wednesday, October 2, Andreescu and Elise Mertens met again on the court, albeit on the other side of the world. The two US Open quarterfinalists faced off at the China Open, with the Canadian coming out on top 6-3, 7-6 (6) and claiming her 16th straight victory.
While the win shows Andreescu's ability to defeat top players didn't magically vanish after winning her first Grand Slam, it also showcased her pure will to succeed. The match was littered with testing moments—Mertens could have pulled away in the second set while Andreescu missed several opportunities to claim victory—but the teenager survived a tough tiebreaker to come out on top.
"We both kept fighting. It was a really tough battle," Andreescu explained. "The match could have gone either way. I'm just happy with my never-giving-up attitude."
What's next for Bianca Andreescu?
While it's never easy to get inside the head of any athlete, Andreescu's top priority at the moment is presumably keeping up her momentum at the China Open. The world's top players go into every tournament expecting to win and there's no time like the present for Bianca to establish her reputation as someone you don't want to be drawn against.
After this tournament, the next major event is the WTA Finals, which will take place in Shenzhen, China at the end of October; Andreescu is one of four women who have already qualified for the event. After that, all eyes will turn towards the Australian Open. While there are a variety of lead-up tournaments, Andreescu played entered the Auckland Open during the 2019 season.
Sports projections are always volatile, given the multitude of factors that come into play; a single freak injury, for example, can permanently derail a career. Barring a scenario like that, however, Bianca Andreescu is clearly on a path to success. She moves well on the court and hits with plenty of power, but also seems to have something extra in her locker. If she's able to hold onto her "never-giving-up attitude," there's no telling how many titles she can claim for Canada.