Big 12 Expansion: Which Schools Would Be a Good Fit?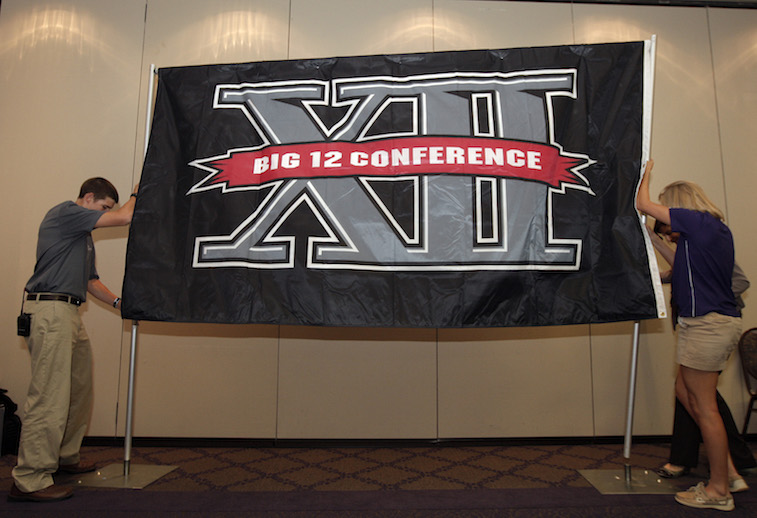 The Big 12 Conference has finally reached a verdict on whether or not to expand to become a 12 or 14 team conference. Back in July, the current presidents from every Big 12 institution met and unanimously voted in favor of expansion. This decision will not only bring a conference championship game back into the mix for football – something that would have been incredibly valuable to the league this past season — but it will also put the Big 12 on the same level in terms of marketability as the other four Power 5 conferences around the country. Their other option was to stay put as a 10-team league with minimal geographical reach. Five years ago, it would have been a no-brainer decision to stay with the traditional conference configuration. But in today's college football landscape, the choice is equally as easy, but with a completely different outcome. The harsh reality of the matter is that the Big 12 had to either expand, or run the risk of disappearing.
As Jake Trotter of ESPN pointed out, as we near the end of the current College Football Playoff contract and the Big 12's current television contract, it would become increasingly easier with every passing year for rival conferences to swoop in and poach teams from the Big 12 in their efforts to form even larger super-conferences. And let's be honest, only a fool would believe that there is a conference that would scoff at the thought of adding Texas or Oklahoma to their league. And if that weren't enough to motivate the Big 12 to consider expanding, there is also a pro-rata clause in the league's current television contract that will protect it's member institutions from losing a portion of their revenue share to new members, which was a major concern in past expansion discussions.
Now that the Big 12 is officially preparing for expansion, we decided to put together a list of potential schools that would be a good fit. In compiling this list, we considered factors such as athletic success, academics, geographic locations, facilities, fan bases, and television markets. With that being said, here is a look at the eight schools that we believe are the most-deserving of an invitation to join the Big 12 Conference.
1. Brigham Young University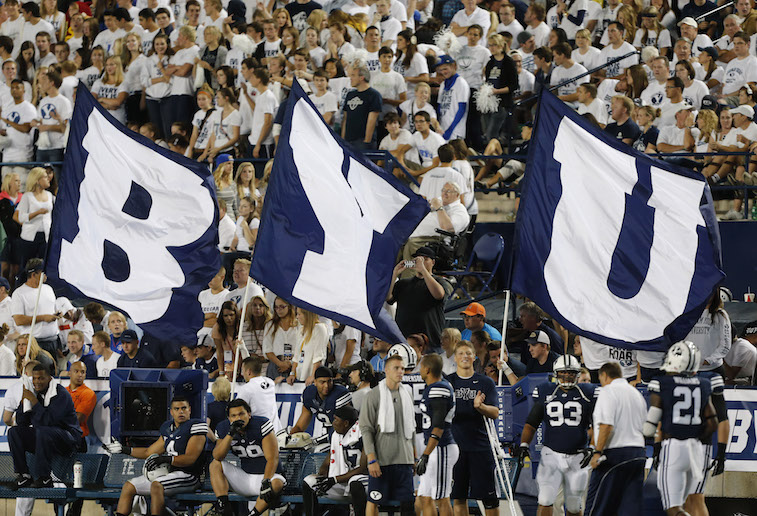 BYU is currently playing football as an independent (no conference affiliation), and they play basketball as a member of the West Coast Conference. Not only do the Cougars have strong programs in the revenue-producing sports of football and basketball, but they also have one of the strongest national followings in all of college athletics. The geographical location of BYU's campus could cause a bit of snag, but the fact that their fan base is loyal and willing to travel bodes well for their chances of landing an invite to join the Big 12. With that being said, the administration at BYU may be perfectly content staying independent and having the ability to schedule any team they please on a yearly basis.
2.  University of Houston
The biggest factor in support of the Cougars is the fact that the UH campus is located right in the heart of Big 12 country. Their football program has also enjoyed a decent amount of success over the last decade. They did, after all, serve as stepping stone jobs for Baylor head coach Art Briles and Texas A&M head coach Kevin Sumlin during that time.
In 2015, they posted a 13-1 overall record, which included a win over Florida State in the Peach Bowl, in head coach Tom Herman's first year on the job. And as a result, things look incredibly promising for the Cougars' football program going forward.
Both the men's and women's basketball programs could be better, but the concept of adding another team from a major market in Texas may be too great for the Big 12 to pass up.
3.  Colorado State University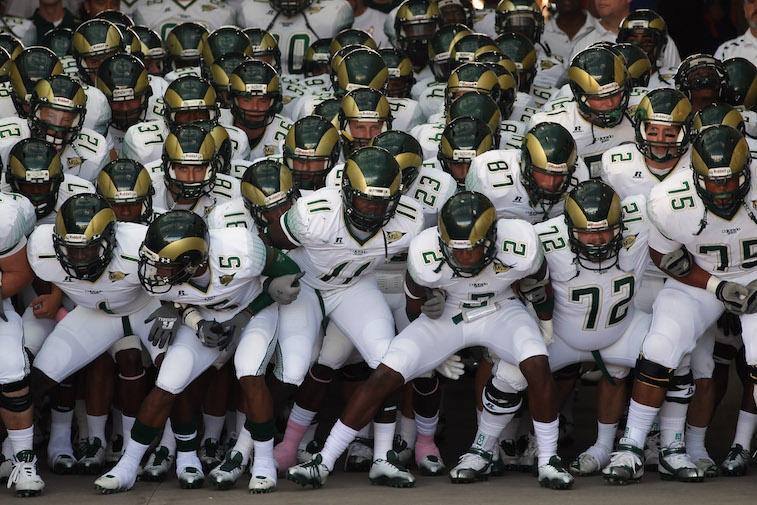 Colorado State has quietly been home to one of the most successful athletic departments in the country over the last few years. Their football program has posted three-straight bowl game appearances, and has had four players selected in the third round or higher of the NFL Draft over the last three years. Their men's basketball team has won 20 or more games in three of the last five seasons, and has two NCAA Tournament appearances over that stretch. Likewise, their women's hoops team has developed into a perennial conference title contender, and the Rams also have one of the premier women's volleyball programs in the entire country. That said, the biggest draws to CSU for the Big 12 are likely their geographical location, facilities – they are set to break ground on a new $200 million football stadium this fall — and their ties to the Denver television market. It is worth pointing out, however, that CSU has a less than stellar attendance record. If they performed better in that regard, the Rams would be a slam-dunk choice to receive an invitation to join the Big 12.
4.  Boise State University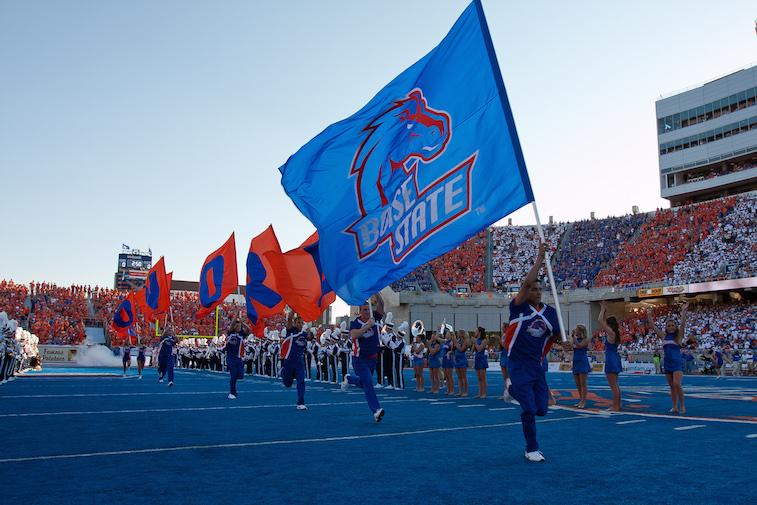 It wasn't long ago that Boise State was known for nothing more than being the school with the blue football field. They were playing football at the Division I-AA level, and their basketball programs struggled to consistently compete within their own conference. That all seems like a distant memory at this point. Since the 1999 season, their football team has won 10 or more games 13 times, and has made bowl game appearances in 14 consecutive years. Additionally, their men's basketball team has won 20 or more games in each of the last four seasons, and earned NCAA Tournament bids in 2013 and 2015. Unfortunately for the Broncos, the Big 12's decision won't be based solely on athletic performance. Boise, Idaho isn't exactly an attractive geographical location, and their television market doesn't really fit the mold for being in a Power 5 conference. Nevertheless, the allure of adding another premier football program to the league may bode well for Boise State's chances of landing a Big 12 invite.
5.  University of Central Florida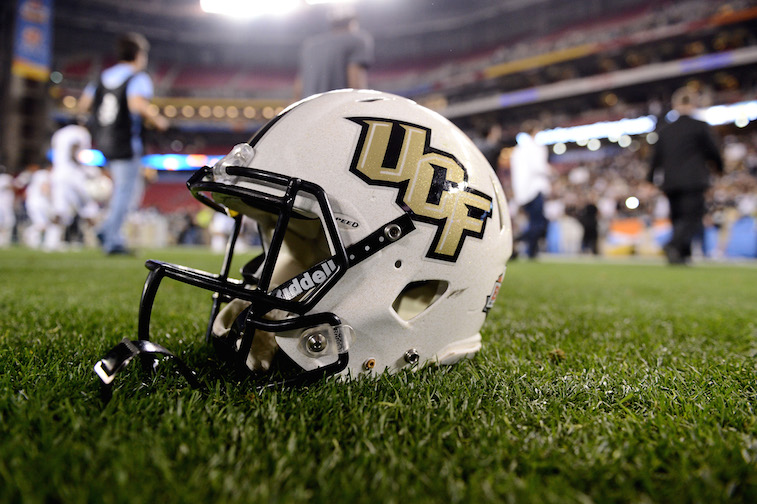 If the Big 12 is looking to expand towards the east coast and into Florida, expect to see UCF land a conference invitation. Their football program already fits the bill, and their men's and women's basketball programs are trending upwards. More importantly, though, the addition of the Golden Knights would give the conference a presence in the state of Florida, which is one of the biggest football and basketball recruiting hotbeds in the country. On top of that, UCF is located in the heart of Orlando, one of the biggest television markets in the southeastern part of the country. Don't be surprised if UCF is a member of the Big 12 at some point within the next two or three years.
6.  University of Cincinnati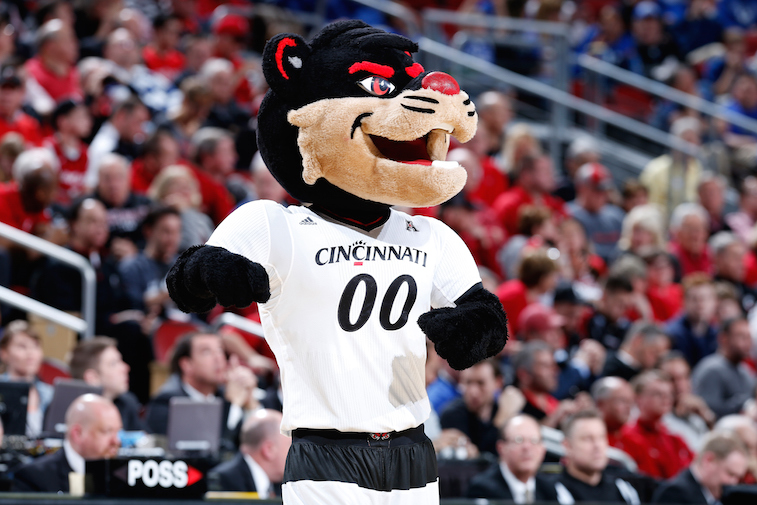 Cincinnati may make more sense for the Big 12 than any other school on this list. The Bearcats have almost everything in place from strong athletics, facilities, academics, and a large television market, to make a seamless transition into a Power 5 conference. On top of that, their Athletic Director, Mike Bohn, has ties to the Big 12 dating back to his time at the University of Colorado, and he also happens to know a thing or two about conference realignment. There is also the very real possibility that if things go well for Cincinnati over the next couple of years that more than one Power 5 conference could come calling.
7. University of Memphis
When it comes down to it, Memphis has a strong case for inclusion whenever the time comes for the Big 12 to extend invitations to join their conference. They have a borderline national powerhouse men's basketball program, and their football team has won 19 games in the last two seasons (they did just lose head coach Justin Fuente to Virginia Tech, however). And perhaps the Tigers' biggest advantage is the fact that they have FedEx, who is a potential big-money sponsor for the Big 12, in their corner.
On the flip side, the Memphis television market isn't very appealing, and their two men's revenue producing programs – football and basketball – don't have a great track record when it comes to NCAA compliance. Still, the Tigers are a team that we believe has an excellent shot at landing an invite to join the Big 12 in the very near future.
8. University of Connecticut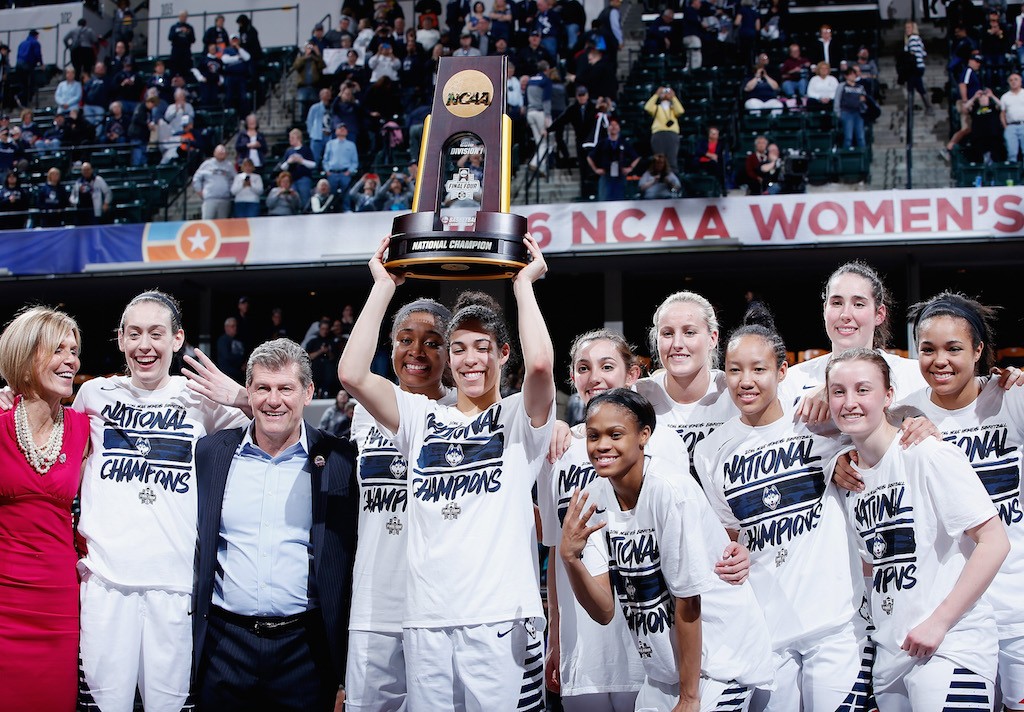 With all due respect to their football program, which has six bowl game appearances since 2004, it's UConn's men's and women's basketball programs that are the draw for the Big 12. They have combined to win 15 national championships (11 for the woman and four for the men), and both programs offer one of the most recognizable national brands in the sport.
On top of their outstanding hoops programs, UConn offers a close proximity to several major east coast cities, specifically New York City. This factor could ultimately be seen as a negative by the Texas-based conference, but our guess is that the opportunities in the nation's largest television market would be too much to pass up.