12 Big-Name MLB Players Who Will Struggle With Their New Teams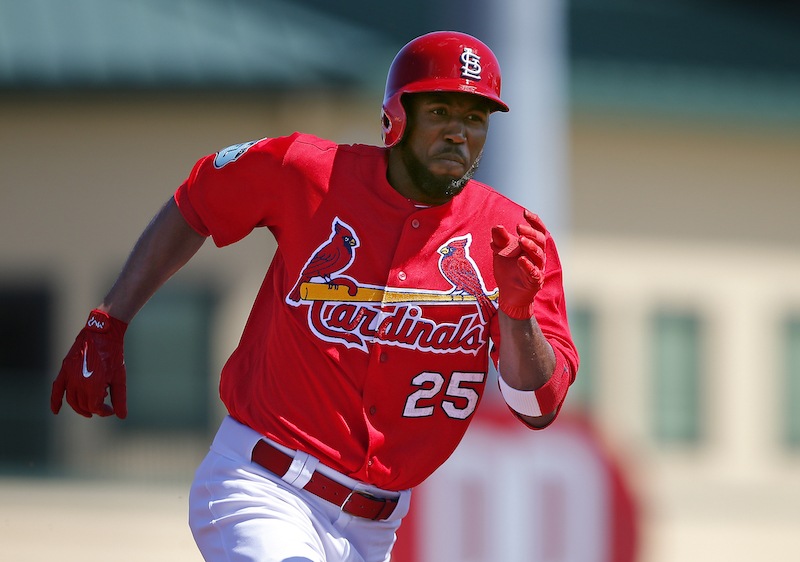 A big part of what makes the offseason fun is keeping tabs on MLB players moving from team to team. We talk about it, make predictions, and even go as far as playing general manager and trying to figure out the best moves for improving our favorite teams.
But sometimes, it doesn't work out the way we like. Players often sign a big contract with a  team and end up disappointing their new home fans. In fact, there's a pretty long list of poor free-agent signings in MLB history. Now, we look at 12 MLB players who will struggle with their new teams this season.
12. Kendrys Morales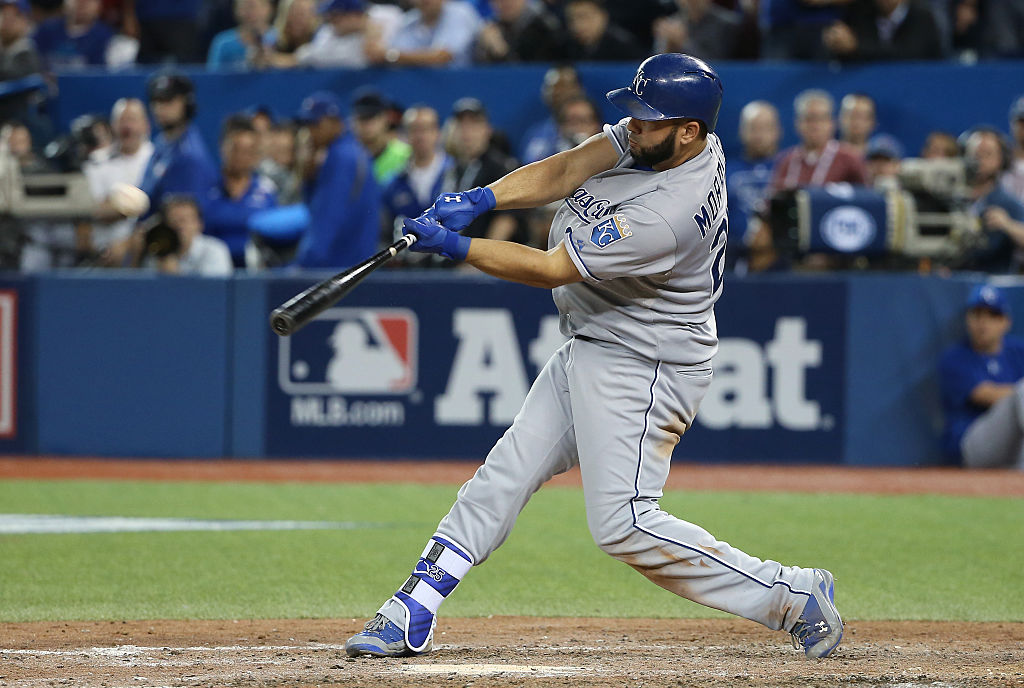 Over the last two seasons with the Kansas City Royals, Kendrys Morales put up decent numbers with the bat. In total, he hit for a slash line of .277/.344/.476 in 1,257 plate appearances. Last season alone, he played in 154 games and hit 30 home runs — the most on the Royals. During his two seasons with the Royals, he was an integral part of Kansas City winning their first World Series championship since 1985.
This offseason, the 34-year-old signed a three-year deal with the Toronto Blue Jays, earning $33 million through the 2019 season. He replaced the popular Edwin Encarnacion, who bolted from Toronto to sign with the Cleveland Indians.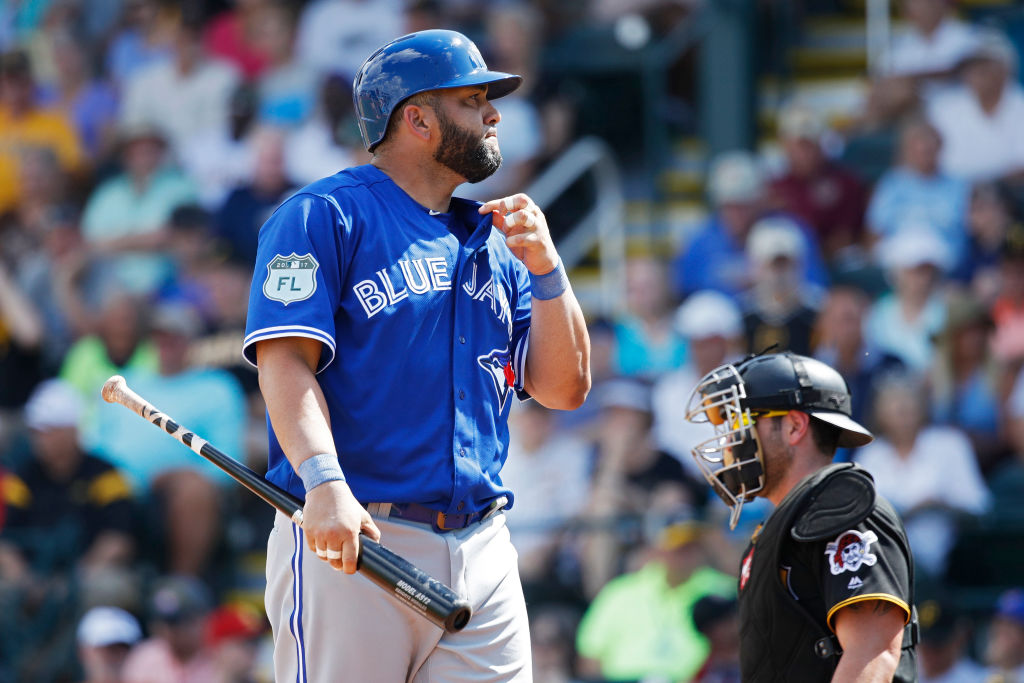 The problem for the Blue Jays: Morales cashed in on two solid seasons as a designated hitter while staying healthy — something he hasn't really done for the majority of his career. From 2006–14, Morales averaged just 90 games played per year, not including missing the entire 2011 season. He does have big-time power, as evidenced by his career total of 162 home runs. However, 30 is his career-high and it came in a contract year.
The fact that Morales replaced Encarnacion, who hit 42 home runs with a 133 OPS+ last season with the Blue Jays, is tough enough. But staying healthy and producing at a high level? He hasn't consistently done that throughout his career.
11. Bartolo Colon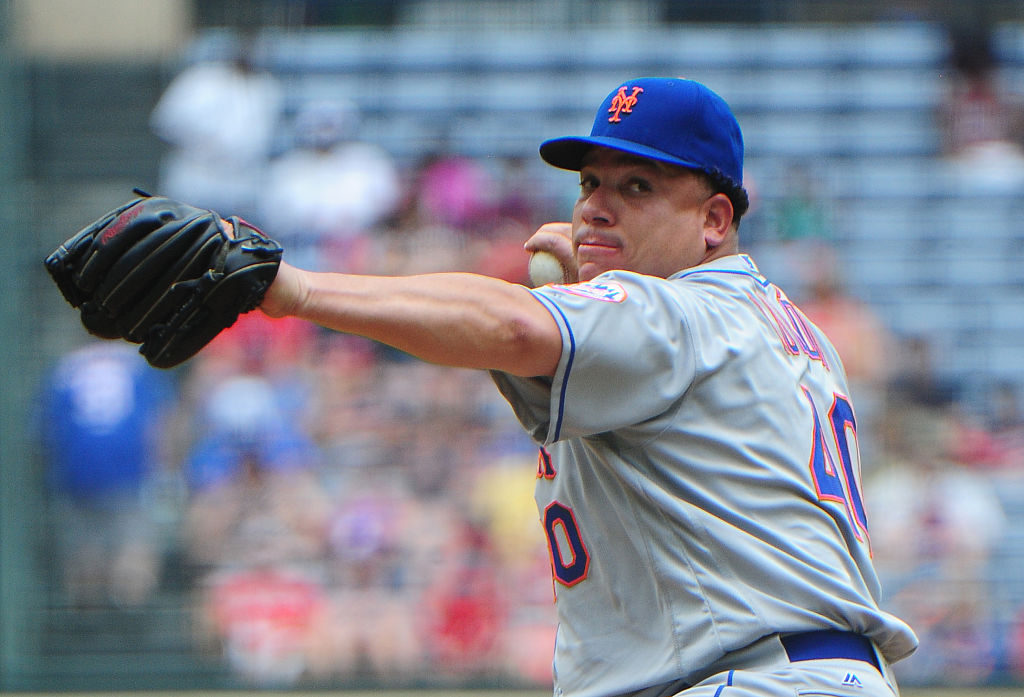 After being released by the Chicago White Sox in September 2009, Bartolo Colon's MLB career seemed over. He was 36 years old, had started just 47 games over the last four years, and compiled a 5.18 ERA in that period. Most people assumed that Colon had simply retired when he didn't get a contract heading into the 2010 season.
But he returned in 2011 at 38 years old with the New York Yankees. Ever since then, Colon has not only been healthy, but he's also been phenomenal. He's made two All-Star appearances since turning 40 and started 175 games with a 3.63 ERA over the last six seasons. At 43 years old, with the New York Mets in 2016, he was an All-Star — for just the third time in his career — and even became the oldest player in MLB history to hit his first career home run.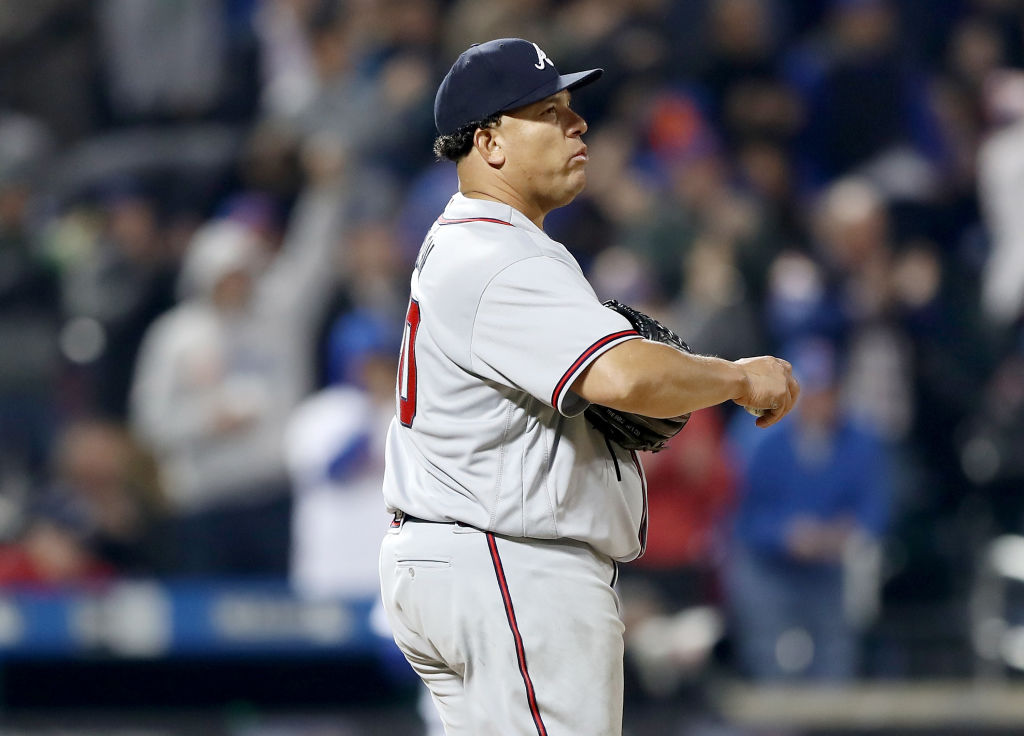 Colon signed with the Atlanta Braves in the offseason, intending to start his age-44 season on a one-year deal worth $12.5 million. But pitchers who actually make it to that age in the big leagues — especially ones as notoriously out of shape as Colon — tend to perform poorly. The fact that he's made it this long is somewhat of a miracle.
Jamie Moyer, for example, was in much better shape than Colon and pitched until the age of 49. But from 44 through the end of his career, Moyer posted just a 4.67 ERA. It's possible that Colon continues on the excellent path he's been on for the last several years, defying all doubters. But it's much more likely that this year is his last in a big–league uniform.
10. Matt Holliday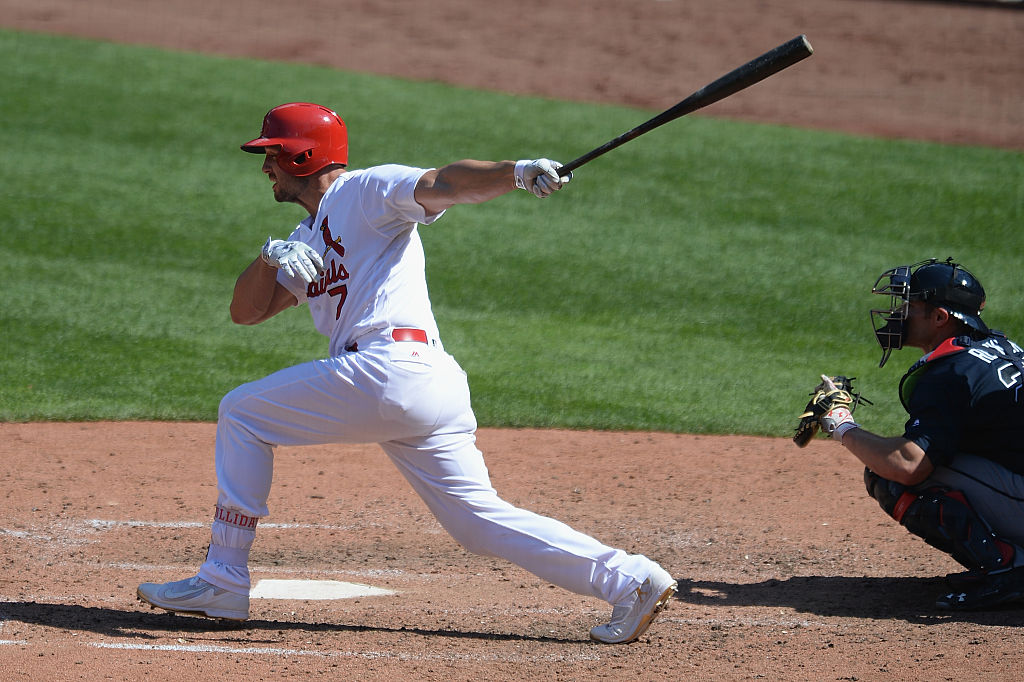 Matt Holliday was once one of the very best hitters in the league. As a 27-year-old with the Colorado Rockies he hit .340/.405/.607 with 50 doubles and 36 home runs, leading his team to the World Series in 2007. The team dealt him to the Oakland A's in 2009, who flipped him to the St. Louis Cardinals midseason. The rest of that year, Holliday hit .353/.419/.604 in 270 plate appearances with the Cardinals.
That prompted St. Louis to give him a massive deal, worth seven years and $118.6 million, including a $1 million buyout for the 2017 season. Holliday helped lead St. Louis to a World Series win in 2011. Despite occasionally struggling with injuries during his eight seasons with the Cardinals, he put up a solid slash line of .293/.380/.494.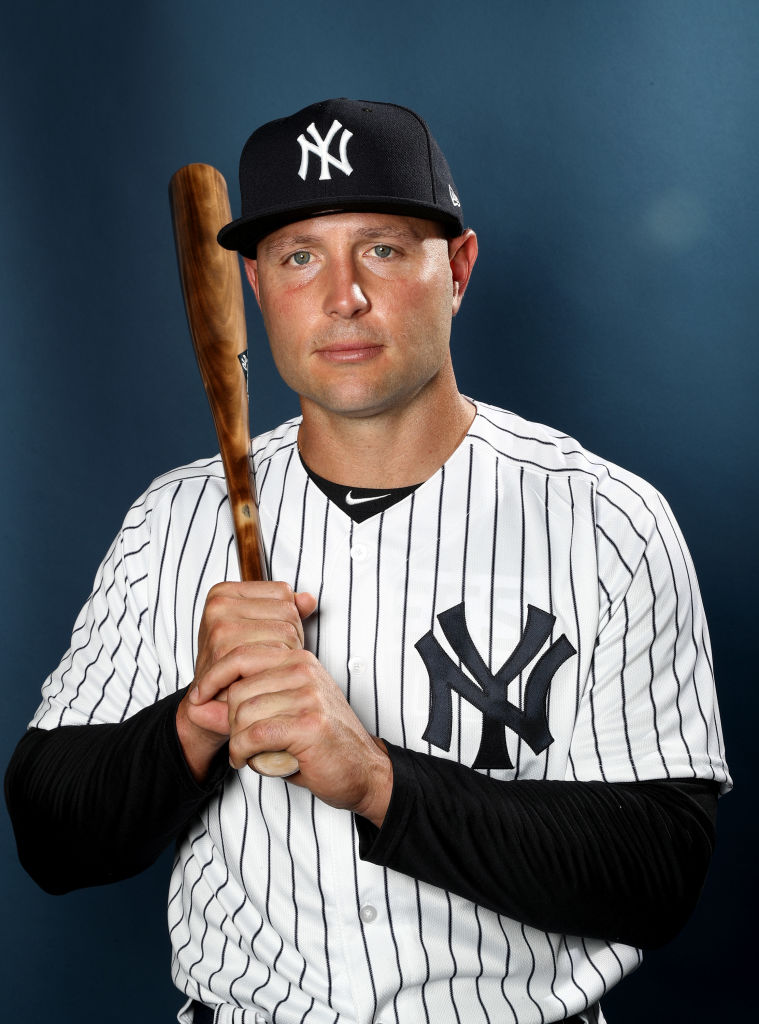 St. Louis took that $1 million buyout for Holliday this past offseason, making him a free agent. The New York Yankees swooped in and picked up the 37-year-old, whose defensive skills in the outfield had declined beyond the point of usefulness. The theory is that Holliday can extend his career as a designated hitter with New York, and it's a solid plan.
But he's had extensive decline over the last few years, which included a ton of time on the disabled list. In 703 plate appearances with the Cardinals over the last two seasons, he has a slash line of .259/.350/.442. That's a solid OPS+ of 112, but just 1.1 WAR in total. Most designated hitters don't put up gaudy WAR numbers given their lack of value in the field. But his age and trending decline could make Holliday a disappointment for the Yankees.
9. Cameron Maybin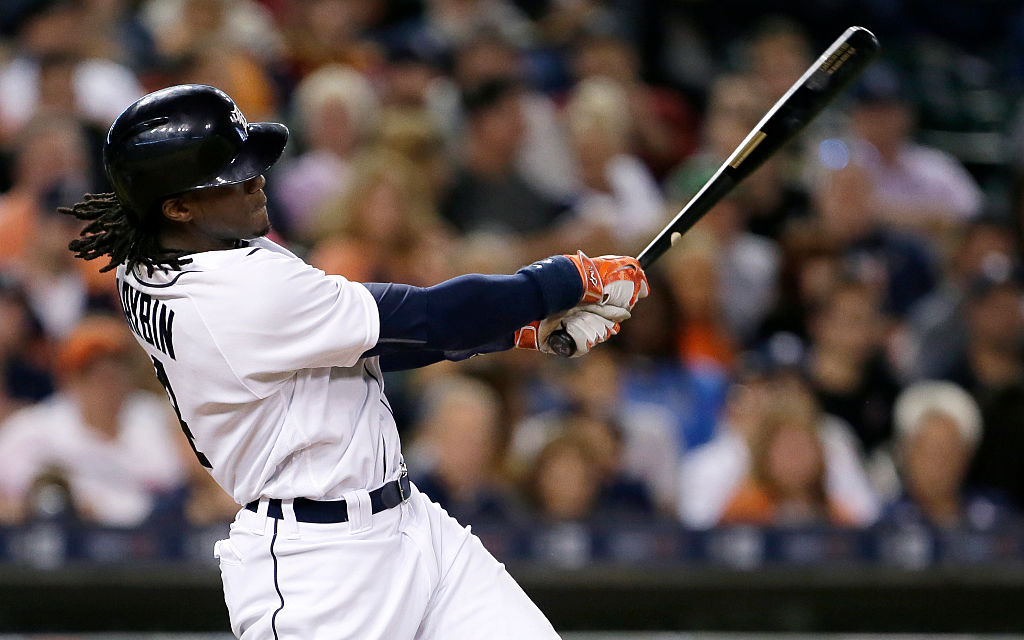 Back in 2007, when he first made it to the big leagues with the Detroit Tigers, outfielder Cameron Maybin was one of the biggest prospects in the game. He made his major league debut at the age of 20, and was a major piece in the blockbuster deal that brought Miguel Cabrera and Dontrelle Willis to the Tigers from the Florida Marlins.
With the Marlins, Maybin was up and down from the minors for three years before finally settling into a regular job in the big leagues with the San Diego Padres in 2011. He played there for four years before moving to the Atlanta Braves and then back to the Tigers in 2016. Last season he hit .318/.383/.418 in 394 plate appearances with Detroit, who put him on the move yet again by dealing Maybin to the Los Angeles Angels in the offseason.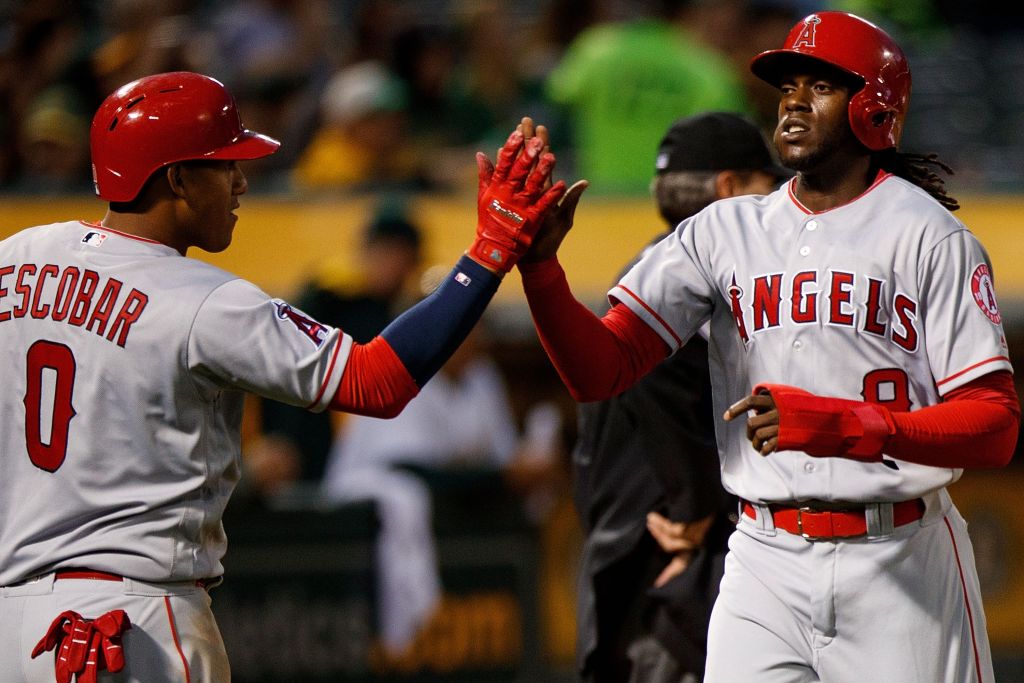 The slash line for Maybin in 2016 represents career-highs in all three categories. Before that 94-game sample at the age of 29, Maybin put together many reasons why he's nothing more than a former prospect who found his way to being a role player. In 2,623 plate appearances prior to 2016, Maybin's career slash line is a putrid .251/.313/.366.
He didn't specifically strike out less than usual or walk more than recent years in 2016, but he did have an abnormally high batting average on balls in play (BABIP) of .383. Compare that with his career number of .322 — a much more normal range — and it's obvious that his '16 season was an outlier. Now 30 years old and starting for the Angels, Maybin will be hard-pressed to repeat his success.
8. Chris Carter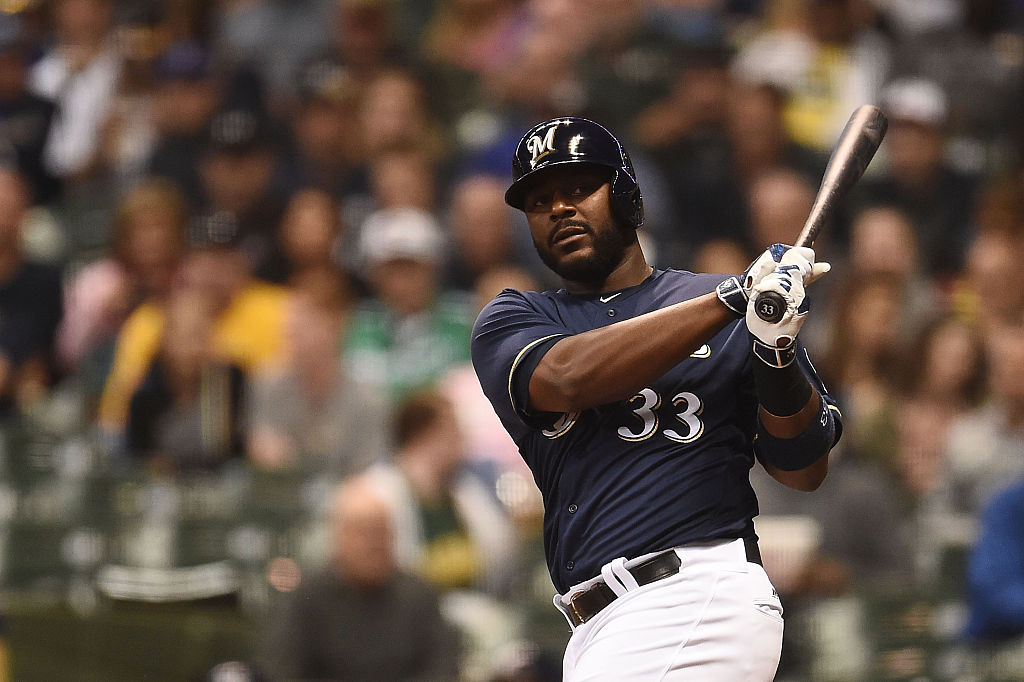 A first baseman/designated hitter who arrived in the big leagues with the Oakland A's back in 2010, Chris Carter developed into one of the better power-hitting right-handed batters in the game over the last several seasons. From 2013–16, Carter slugged 131 homers — an average of 33 per season — between three seasons with the Houston Astros and one with the Milwaukee Brewers.
Last season with the Brewers, Carter had one of his best seasons at the plate. He hit a career-best 41 home runs, which led the National League, and drove in 94 runs. Carter is a flawed hitter, but his solid 114 OPS+ placed him as an above average hitter for a first baseman. He went to free agency and sat, waiting for a team to give him a deal before eventually the New York Yankees scooped him up on a one-year deal for $3.5 million.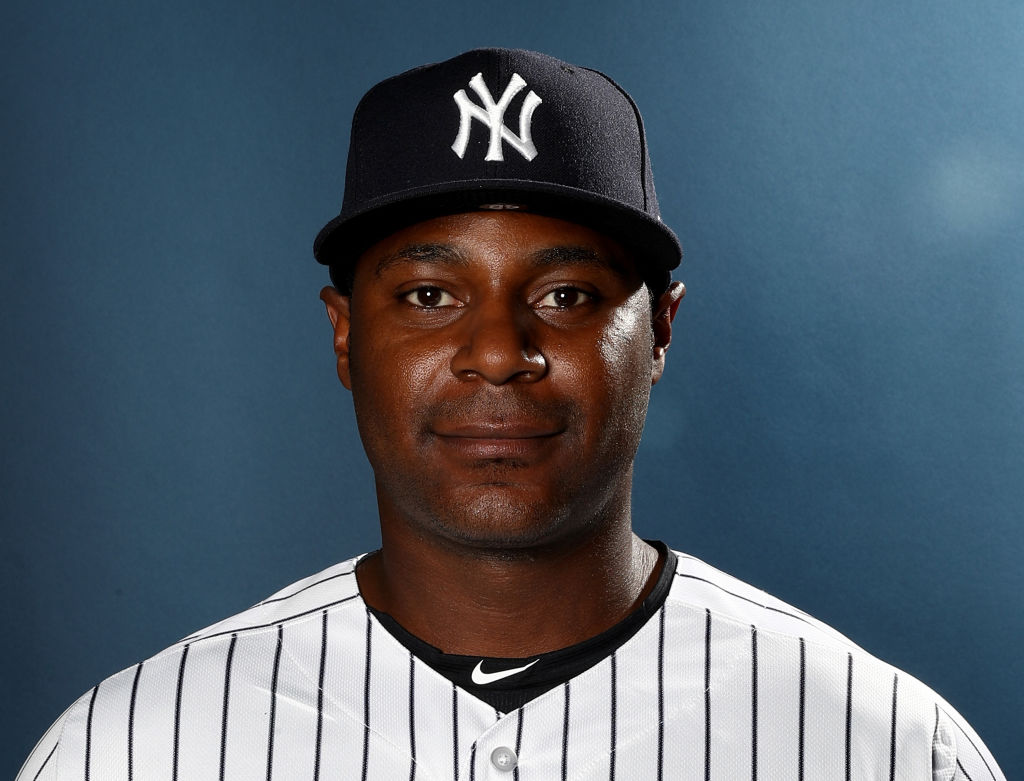 The other angle here is that Carter has a lot of holes in his game. His slash line last season, even with the 41 homers, was just .222/.321/.499. His career line is just .218/.314/.463. Carter has led the league in strikeouts twice in the last four years, going over 200 strikeouts in both seasons. On top of all of that, his value is basically as a designated hitter and backup at first base because he's not a good defensive player at all.
For the Yankees, Carter will share time with Greg Bird at first base while taking some of the play at DH with Holliday. In his great 2016 season, when he played 160 games — starting 151 of them in the field — he was worth just 0.9 WAR. The season prior with the Astros, when he also played primarily at first base, he was worth -0.1 WAR. As a part-time player with the Yankees, it's hard to envision Carter repeating the good parts of his recent play to an extent that justifies the more prominent, negative aspects of his game.
7. Jean Segura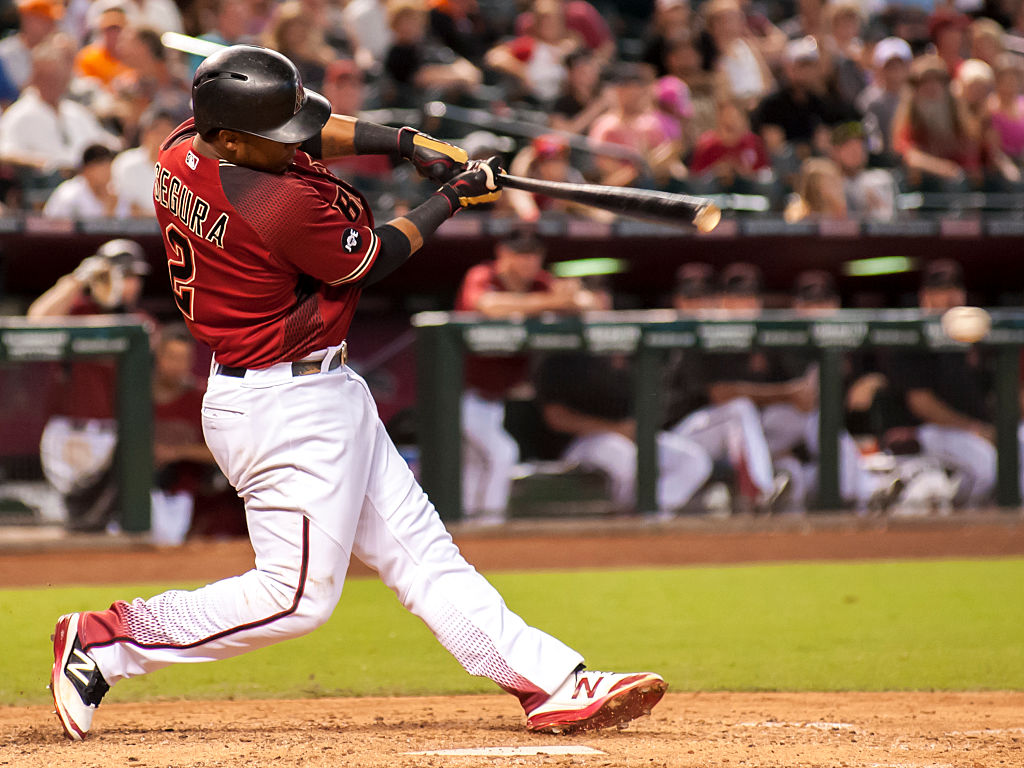 Shortstop Jean Segura came into 2016 as a 26-year-old who'd been in the major leagues since the 2012 season. He was beginning his first season with the Arizona Diamondbacks after playing parts of four years with the Milwaukee Brewers, who dealt him to Arizona in the previous offseason in exchange for pitcher Chase Anderson and infielder Aaron Hill.
Segura had an outstanding year for the D-backs, posting career-highs in OPS (.867), home runs (20), games played (153), WAR (5.6), and total hits (203); the latter category was the best in the National League. In the offseason, the D-backs sent the 27-year-old to the Seattle Mariners in exchange for high-profile pitcher Taijuan Walker.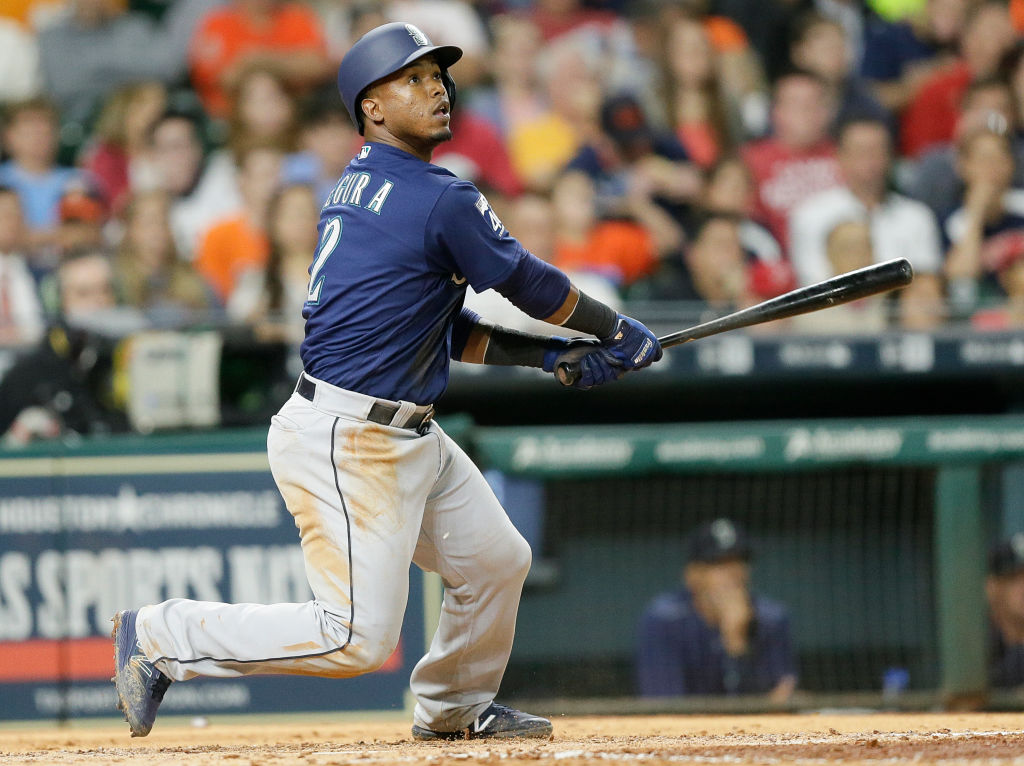 The interesting thing about Segura's season with the Diamondbacks: It followed a stretch where he received regular playing time with the Brewers but put up less-than-stellar numbers. From 2012–15, Segura hit a total of 23 homers in 1,930 plate appearances with a slash line of .266/.301/.360. You could make the case that his age indicates that his performance isn't just an outlier but an actual breakout season.
But given that his peripheral numbers, such as K% and BB%, stayed relatively the same as his career numbers — including an ugly 5.6% walk rate — it's harder to make that case. Segura's BABIP of .353 is well above his career number of .314, which could mean that the Mariners won't get quite the quality of player as the D-backs had last season. This isn't to say that Segura will have a full regression back to his pre-2016 statistics; it's just that he's not likely to repeat his excellent season.
6. Brian McCann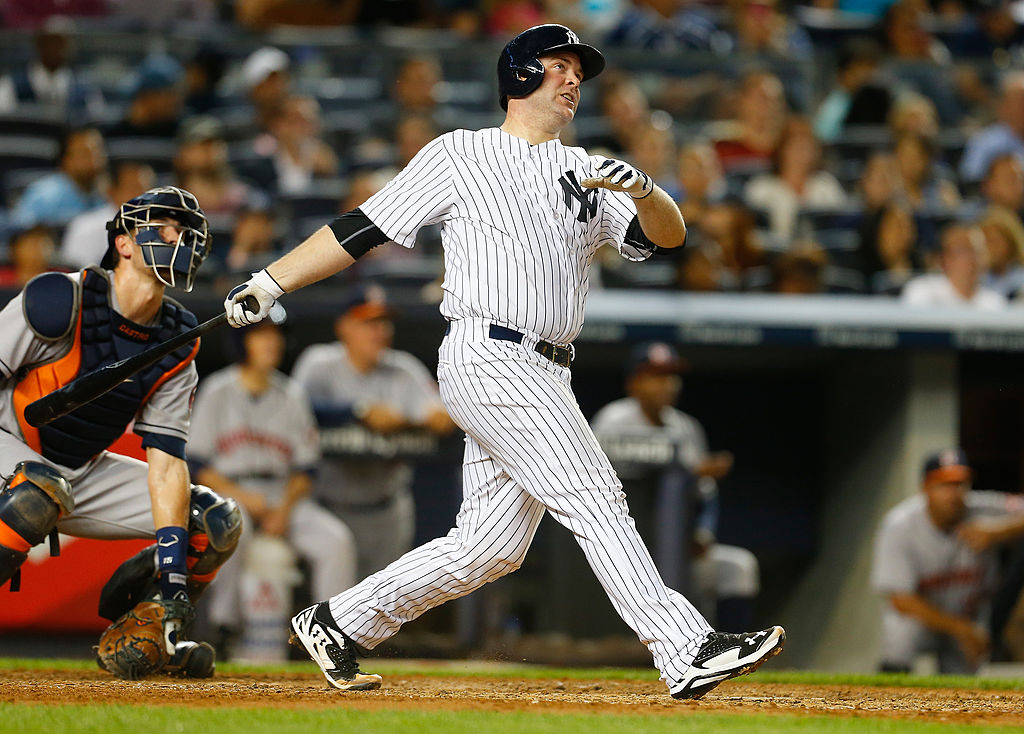 Catcher Brian McCann, aka the Fun Police, has been one of the better offensive players at his position since entering the league in 2005. He has a career OPS+ of 113 and has hit 20 or more home runs in nine consecutive seasons, as well as 10 out of the last 11, given his 18 homers in his second full season back in 2007.
McCann is a seven-time All-Star who spent the last three seasons with the New York Yankees, where he provided value at the plate, behind it, and with leadership in the clubhouse. Due to the arrival of star catching prospect Gary Sanchez, the Yankees shopped and eventually traded McCann in the offseason to the Houston Astros. In return, New York received prospects Albert Abreu and Jorge Guzman, while McCann gets a chance to start without having to look over his shoulder.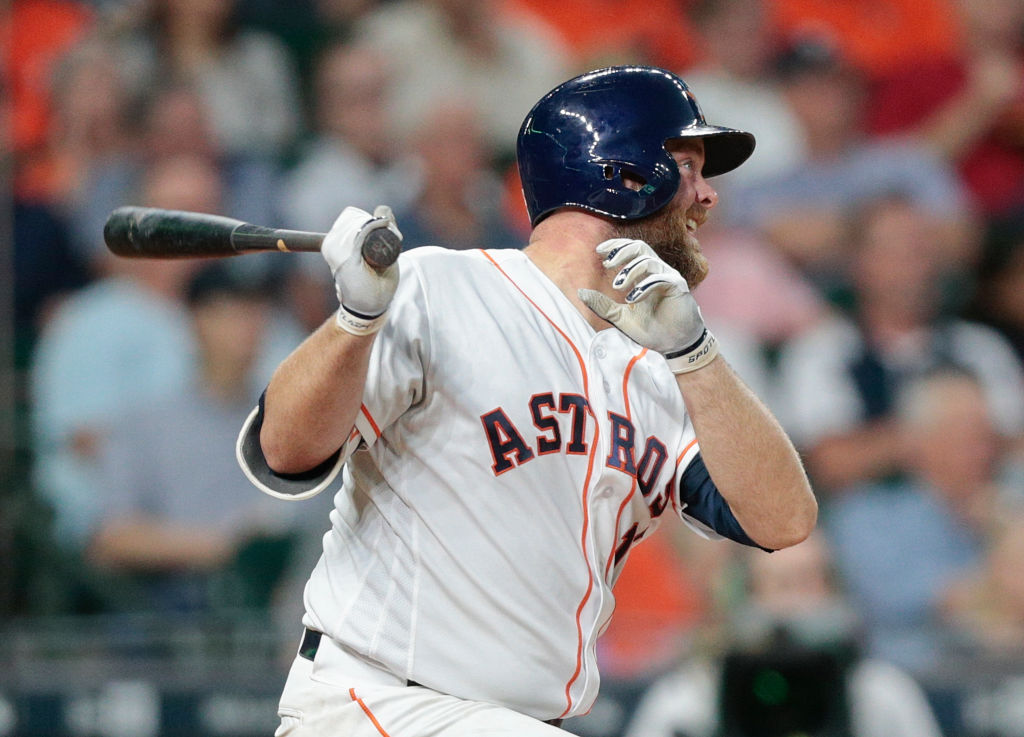 The downside for the Astros and McCann is that the catcher is already 33 years old and has seen some heavy decline over the last few years. In his three seasons with the Yankees, McCann had a pedestrian 99 OPS+ with a slash line of .235/.313/.418. He was worth 1.8 WAR in 2014, 2.8 in 2015, and then just 0.9 in 2016. That's a disturbing trend.
McCann will make $34 million over the next two seasons in Houston, with the Yankees picking up the tab on $11 million of that. If the catcher is relatively healthy and gets his normal playing time, he'll vest for a $15 million option for 2019, too. It's hard to see things going well for McCann in 2017, considering his age and significant decline over the last few years.
5. Jason Hammel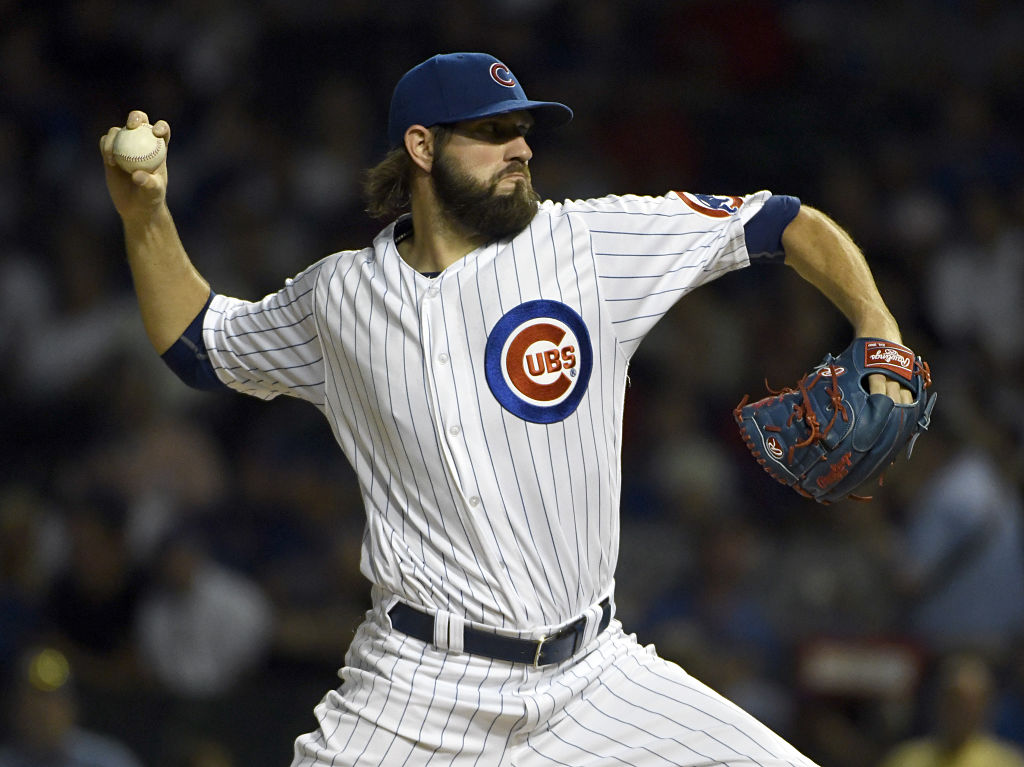 Starting pitcher Jason Hammel has experienced some good moments over the years. Since the start of the 2014 season, he's had a 3.68 ERA in 90 starts. He was one of the best pitchers for the Chicago Cubs during the 2015 season, starting Game 4 of both the NLDS and NLCS that year in a Cubs uniform. He got off to a great start in 2016 and helped carry the team with his strong performance, but was caught up in a numbers game as he missed out on the postseason roster.
The Cubs denied Hammel's one-year, $11 million option heading into the offseason because they wanted to get younger in their starting rotation and afford him the opportunity to go out on the market and get a deal to his liking with a team he wanted to play for. He ended up getting $11 million guaranteed from the Kansas City Royals, with $9 million coming in 2017 and a $12 million option in 2018 with a $2 million buyout.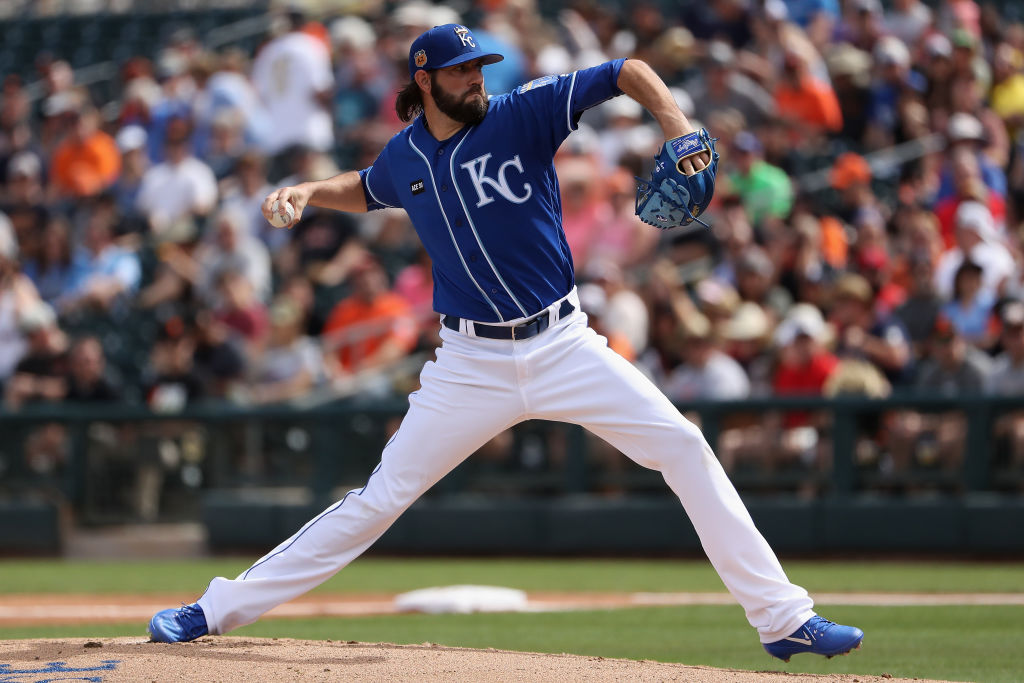 But there is reason to believe that Hammel's performance may not be as great with the Royals as it was with the Cubs. First of all, Hammel is 34 years old and will turn 35 before the season is over. He has a history of injuries, and to keep him fresh the Cubs often pushed his starts back a day and pulled him early to keep him from throwing a lot of pitches. Although he appeared in 30 games each of the last three seasons, he only topped 175 innings once.
There are other factors, too. Hammel imploded in the second half of 2016, with a 5.22 ERA from July 1 through the end of the year. He had a 4.48 FIP on the season, and his 3.83 ERA looks nicer in large part because of the phenomenal defense behind him in Chicago. Facing American League teams will be extra hard for him, without the benefit of facing a pitcher. It may be a struggle for Hammel to earn his next contract.
4. Dexter Fowler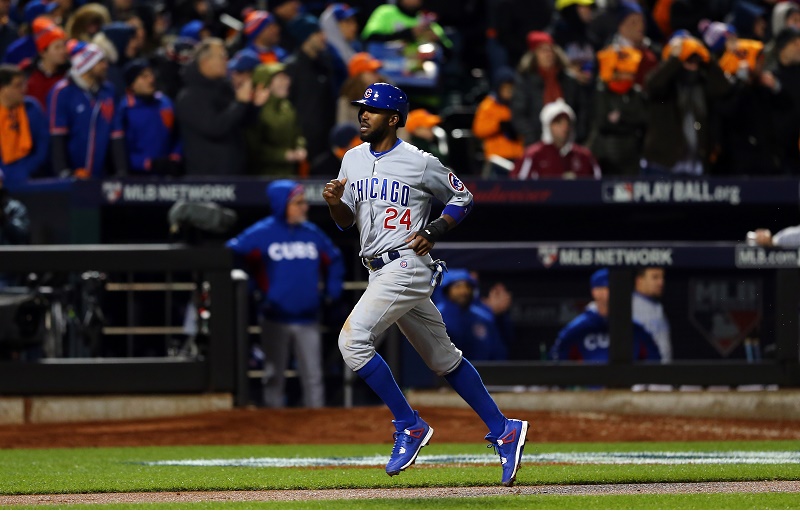 During the 2016 season with the Chicago Cubs, Dexter Fowler hit .276/.393/.447 with a 126 OPS+. He made his first All-Star team, although he couldn't play because he was rehabbing an injury at the time. Fowler hit three home runs in the postseason for the Cubs, including one leading Game 7 of the World Series off of Cleveland Indians starting pitcher Corey Kluber.
After two seasons with the Cubs, Fowler cashed in on his great 2016 season in a big way. The St. Louis Cardinals signed him to a five-year, $82.5 million deal as their new leadoff man. The 31-year-old center fielder collected a World Series ring with the Cubs, but his big payday comes with their rival to the south.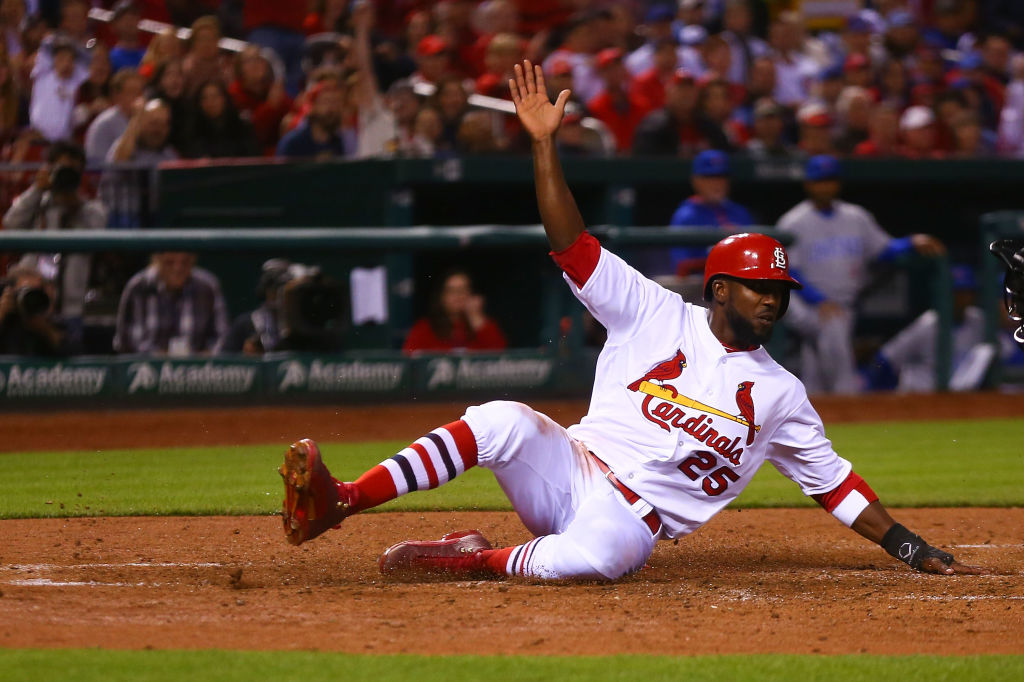 While Fowler is a solid player, his new hometown crowd's expectations may be difficult to live up to. During the last two seasons, Cardinals fans saw the Cubs knock their team out of the postseason. Stealing away Chicago's leadoff man, for the price of $82.5 million, as the big offseason move for the Cardinals? It's a lot to live up to.
In reality, the expectations are probably a bit lofty. He played in 125 games last season, missing a month to injury in the midst of his career-year. He stayed healthy in 2015, but from 2011–14 he averaged just 126 games played per year. In short, Fowler will likely spend some time on the DL. When you consider that his average WAR from 2011–15 is 2.3, it's even easier to see why Fowler may find his 2017 season to be progressively more difficult as the calendar turns.
3. Adam Eaton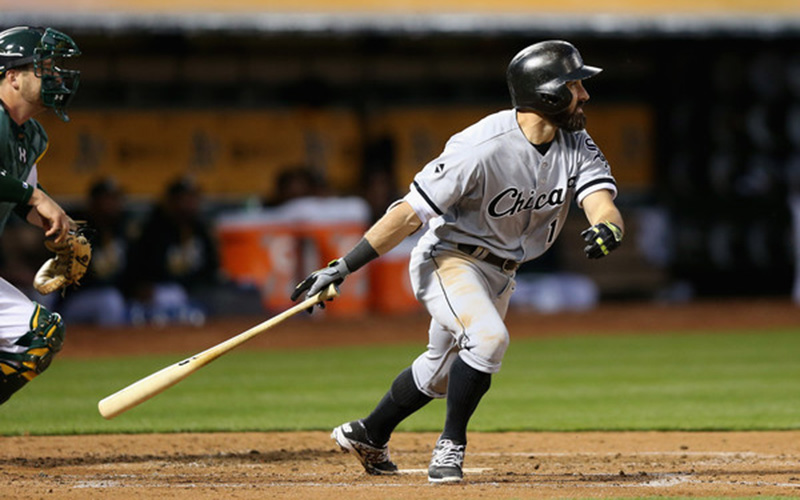 A former first-round pick of the Arizona Diamondbacks in 2010, outfielder Adam Eaton moved to the Chicago White Sox prior to 2014 and played his last three seasons there. For his career, the 28-year-old has a slash line of .284/.358/.414. He's primarily the leadoff man during his time with the Sox. While the team hasn't had a lot of total success on the field, Eaton has been outstanding at the plate for the last two seasons.
But as things trend downward for the White Sox, general manager Rick Hahn began making deals. That included trading Eaton to the Washington Nationals in exchange for pitching prospect Lucas Giolito, one of the top prospects in baseball heading into 2016. It was a tough price to pay, but Eaton was coming off a season in which he posted 6.0 WAR.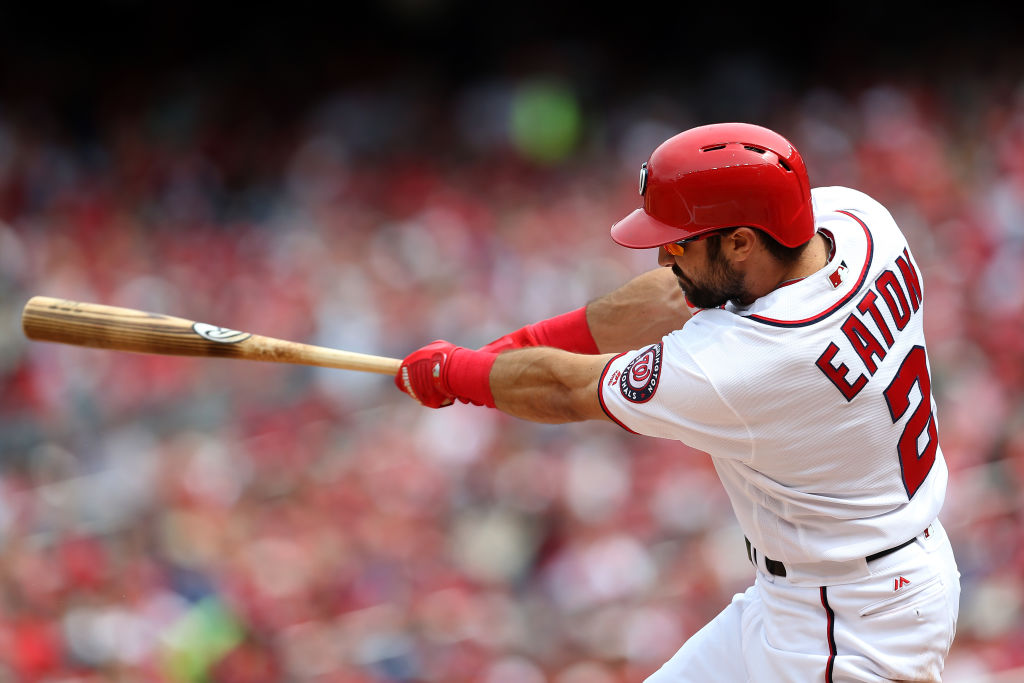 However, this involved playing in right field with the White Sox, after two seasons of proving that he's really not a center fielder with his defensive abilities. In fact, interesting as it is, Eaton had almost identical seasons on the stat sheet in 2015 and 2016: .287/.361/.431 with 14 home runs in 153 games and .284/.362/.428 with 14 home runs in 157 games. But in 2015, he posted just 3.7 WAR. Why? He was in center field.
So Eaton's value is greatly diminished by playing center, which is exactly what he'll do in Washington. The projection systems aren't high on Eaton heading into the season for this reason, with Steamer projecting him at 2.6 WAR and ZiPS projecting 2.8. Considering that the Nats gave up Giolito, anything short of a repeat of 2016 will be a big disappointment.
2. Ian Desmond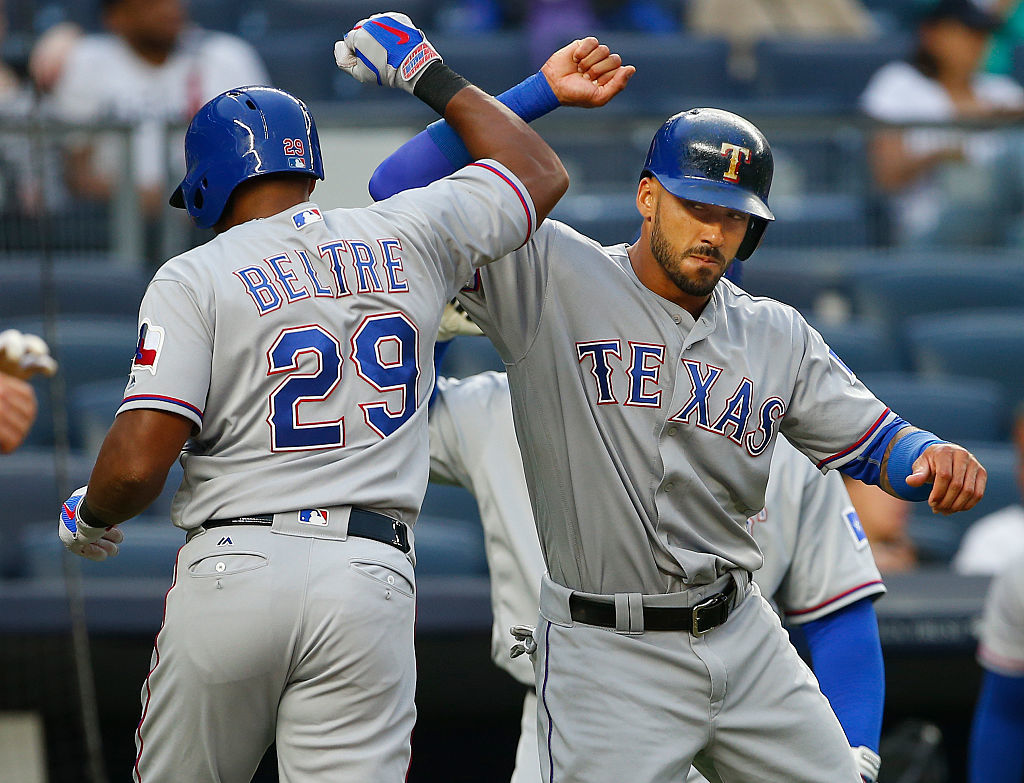 When he was a young shortstop prospect with the Washington Nationals, Ian Desmond was set to be a star. He made his first All-Star team at 26 years old, hitting .292/.335/.511 with 25 home runs and 3.4 WAR in 2012. But things went sour for a few years, and Desmond ended up signing a one-year deal with the Texas Rangers for 2016 to try to earn a big payday.
He did exactly that. In 2016 with Texas, the now-center fielder hit .285/.335/.446 with 22 home runs and 2.7 WAR, playing solid defense in the outfield for a guy who never really played there in the big leagues. The Colorado Rockies gave the 31-year-old a five-year, $70 million deal to learn to play first base for them.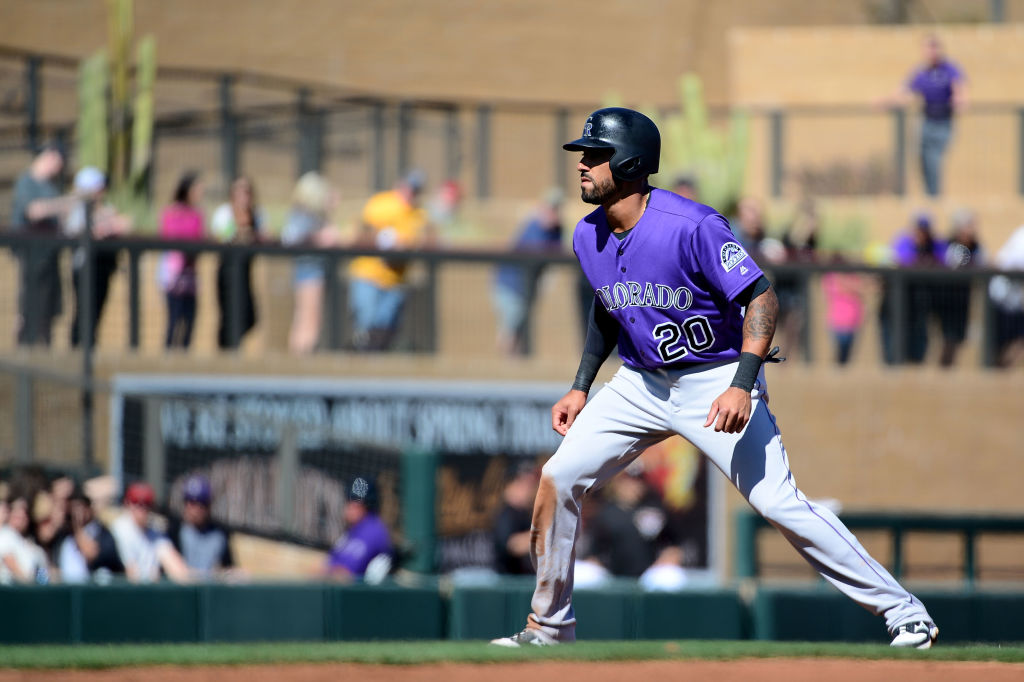 So far, that's not working out. Desmond's surgery on his hand will keep him out until up to the middle of May, effectively erasing Spring Training and forcing him to start over. Not only that, but it's kind of unfair for a guy who was supposed to learn a new position, as well.
Then there's the fact that Desmond wasn't guaranteed to repeat his excellent numbers from 2016. In his previous two seasons with Washington, Desmond had a slash line of .244/.302/.407 with 43 home runs in 1,289 plate appearances. That was when he was still a shortstop, and his defensive value helped him be worth 2.9 WAR despite poor offensive numbers. But if his offense regresses to that level while he's learning to play first base? Even throwing out the fact that he's already missing time due to injury, it probably won't be a good year for Desmond in Colorado.
1. Wade Davis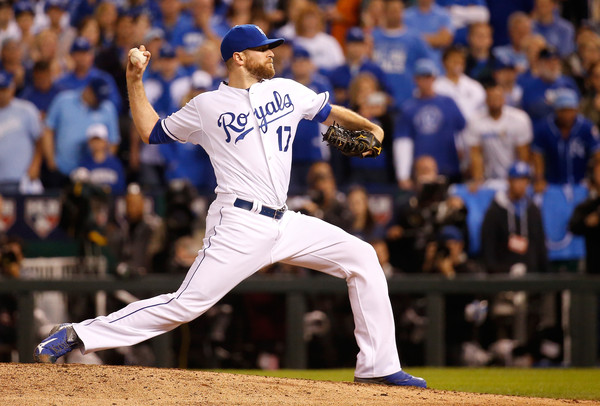 Not too long after the Tampa Bay Rays traded him to the Kansas City Royals, right-handed pitcher Wade Davis moved from the starting rotation to a role in the bullpen. The Royals quickly discovered how well his stuff plays up in the 'pen, and he was one of the most dominating relievers in the game over a three-year period. Since the start of the 2014 season, Davis has a 1.18 ERA with 234 strikeouts in 182 2/3 innings pitched.
With Davis heading toward free agency after the 2017 season and a big need in the outfield, Kansas City sent the reliever to the Chicago Cubs in exchange for Jorge Soler. At least for the next year, Davis will spend his time in Chicago and get a chance at winning yet another World Series; he was the man on the mound when the Royals won it all in 2015.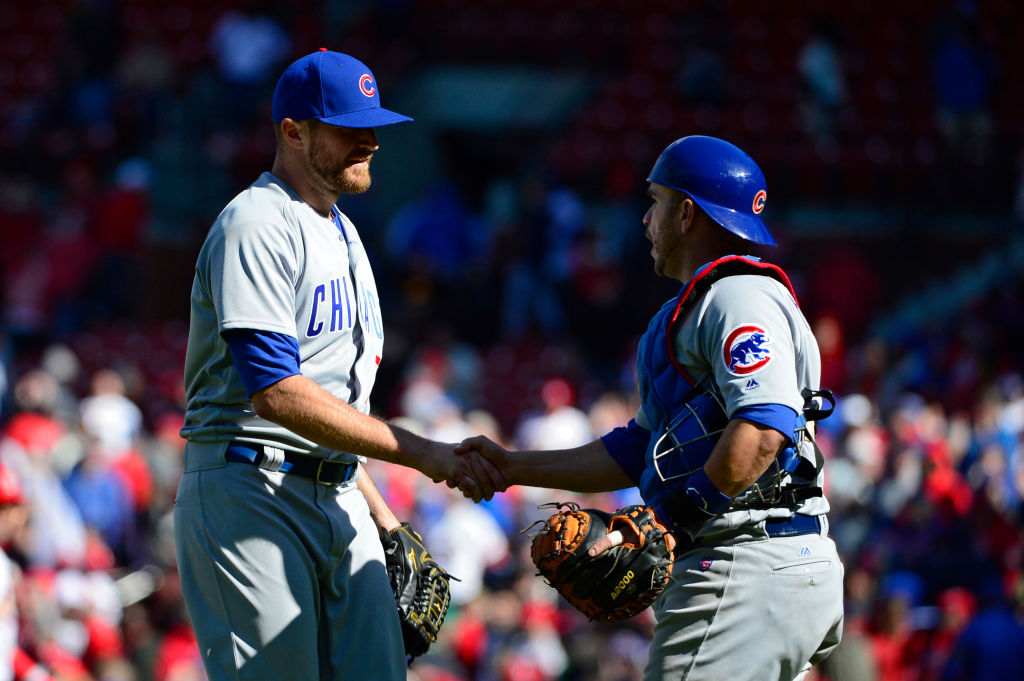 Despite Davis' great overall numbers, 2016 was a bit concerning. He finished the year with a 1.87 ERA and 47 strikeouts in 43 1/3 innings, which is a great season by any measure. Sadly, he hit the disabled list with a forearm strain in mid-June. After a brief return he returned to the DL for the entire month of August.
Over his last 16 innings pitched in 2016, Davis had a 3.38 ERA with 18 hits allowed and 21 strikeouts. It's not enough to be truly concerning on its own, but then there's the fact that he had a 14.40 ERA in five innings pitched in seven appearances in Spring Training for the Cubs. Spring numbers don't necessarily mean anything, but the Cubs want to repeat as World Series champions. That means any serious amount of struggle from Davis early in the year could mean losing his job as closer.
Statistics courtesy of ESPN and Baseball-Reference.