11 Big-Name NBA Players Who Are in for a Major Pay Raise This Offseason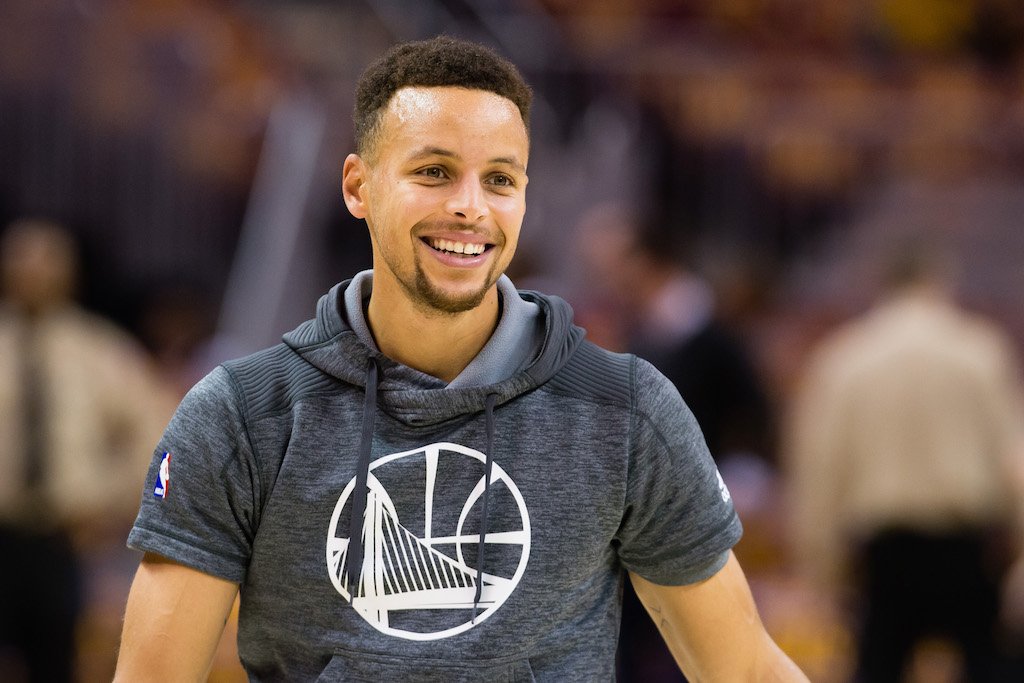 There's nothing wrong with arguing that athletes get paid way too much money. Any reasonable person should understand this particular point of view. Here are a group of individuals, who spend their time playing a game, who have the opportunity to make more money than most people will see in a lifetime — for playing a game. Go figure.
If you're among those who feel this way, we have news for you — things are not going to change. In fact, due to new television deals and ever-increasing salary caps, it will only get worse. Players already making ridiculous amounts of money — by everyday standards — are about to cash in even more. And in the National Basketball Association, we'll see this occur as soon as the summer of 2017.
There's still plenty of games left to be played in the 2016–17 season, yet we can't help but look to the upcoming offseason — especially when bundles and bundles of dollar bills are at stake. This summer, many of the game's top players will enter free agency with a chance to significantly add to their bank accounts. The way we see it, these 11 individuals are on the precipice of a serious pay raise.
1. Nikola Mirotic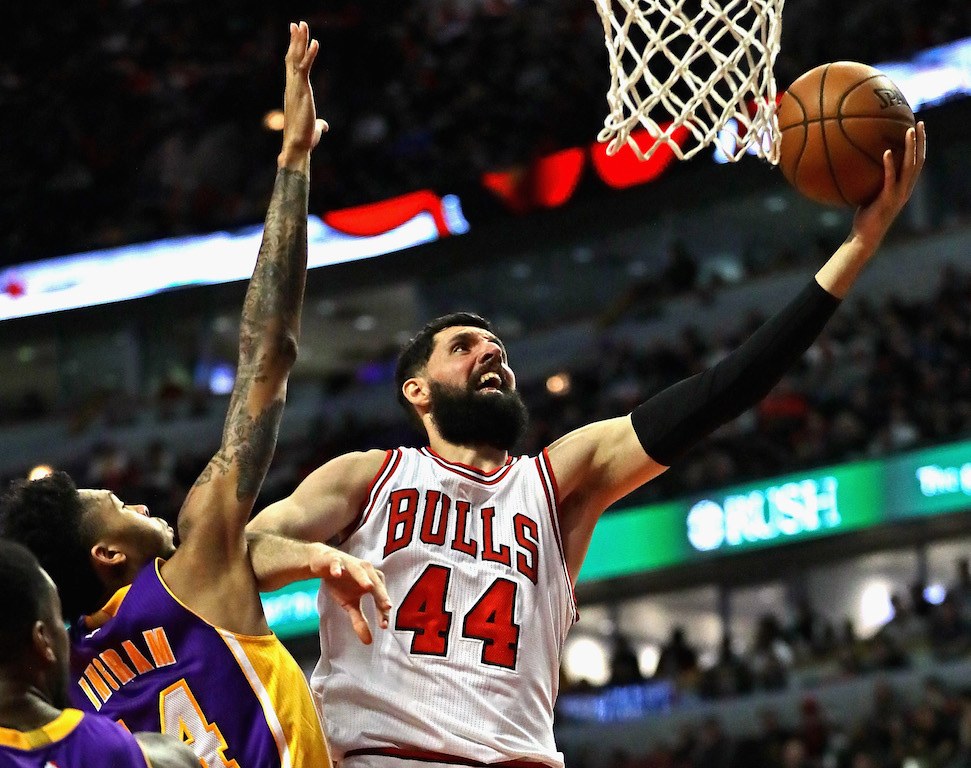 Now in his third NBA season, Chicago's Nikola Mirotic — who's earning $5.8 million in the final year of a three-year, $16.6 million deal — is a trustworthy and versatile power forward. While his numbers have dipped a bit in 2016–17, the 25-year-old still holds an effective field-goal percentage of 47.6%; he is shooting over 30% from three-point range and averaging a respectable 9.4 points and 5.6 rebounds in 23.2 minutes a night.
Mirotic is a restricted free agent in 2017, meaning the Bulls will have an opportunity to match any offer that comes his way. Considering players like Charlotte's Cody Zeller are signing contracts that pay an average of $14 million per season, we think Mirotic will have no problem garnering the raise he deserves.
2. Rudy Gay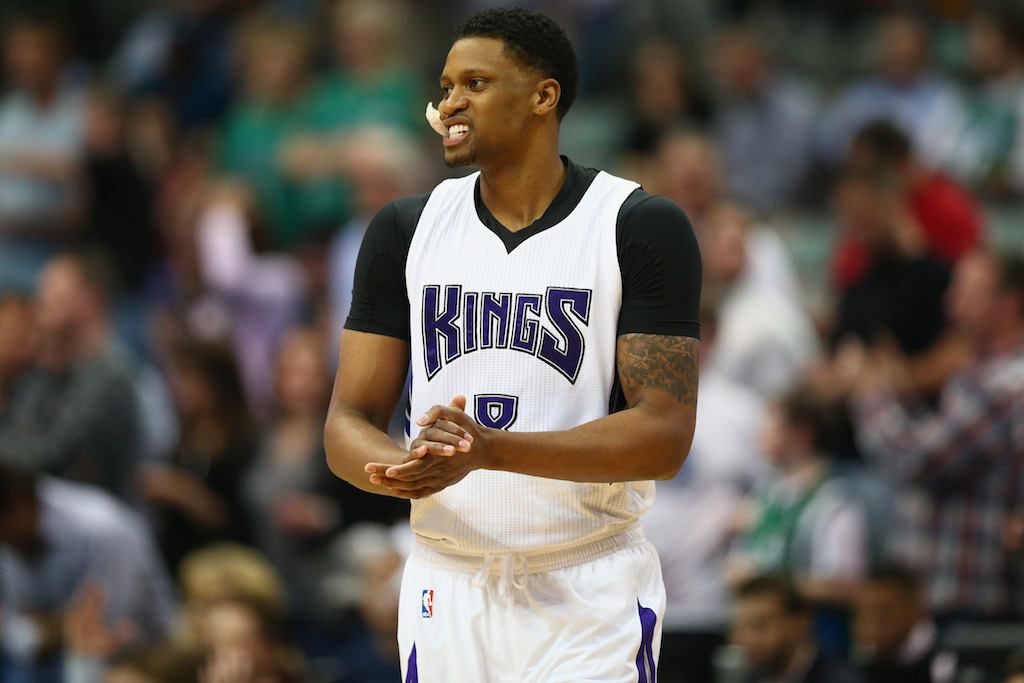 No matter how consistent Rudy Gay performs, he continues to find his name involved in trade discussions. In this particular case, however, it's probably because Gay informed the Kings of his intention to decline his 2017 player option and opt out of his contract. Seriously, can anyone blame him?
Gay is earning $13.3 million for the 2016–17 season and, under his current deal, would be set to make $14.3 in 2017–18. As a player who averages 18.4 points and 5.9 rebounds over the course of his career (he's now in his 11th NBA season), Gay's stock is definitely worth more than the value of his current contract. He should receive a nice payday this offseason; just don't expect it to come from Sacramento.
3. Serge Ibaka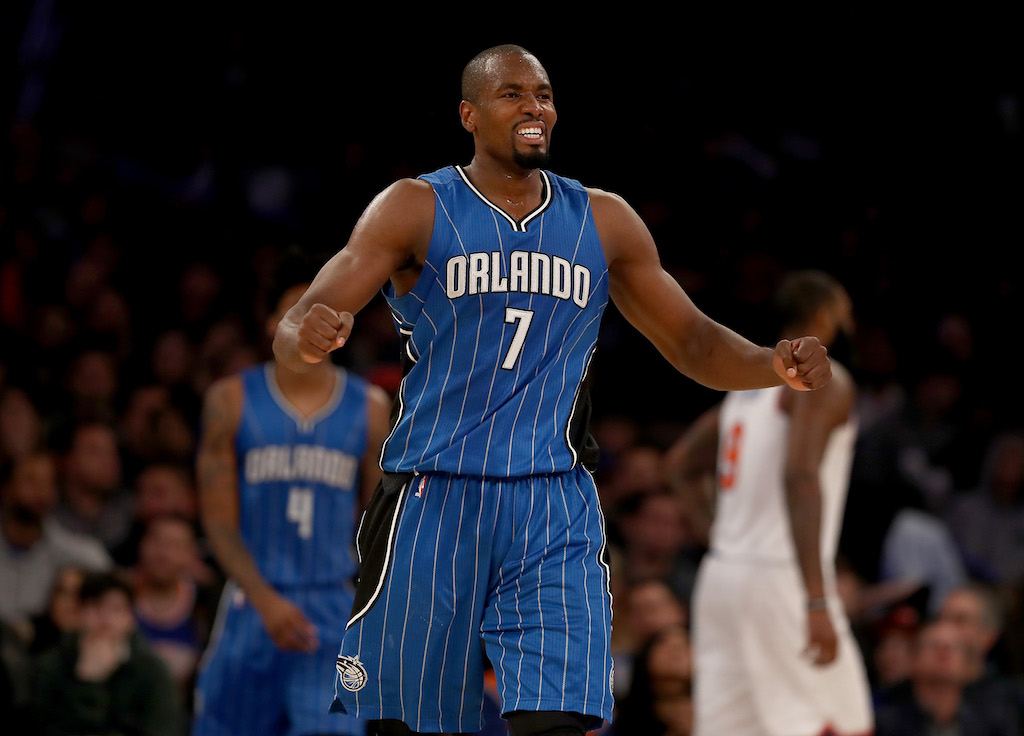 After the Oklahoma City Thunder shipped him to Orlando as part of a blockbuster draft-night trade, Serge Ibaka took full advantage of his situation. Already known for his rim-protecting prowess and versatility on the defensive end of the floor, the 27-year-old power forward demonstrates that he is more than capable of putting the ball in the bucket.
Ibaka, who earns $12.3 million this season and will be an unrestricted free agent in 2017, is shooting 49.6% from the field, pulling down 6.8 boards per game, and averaging a career-best 15.7 points a night. He hopes to remain in Orlando for the long haul, and the Magic made it clear that Ibaka is in their long-term plans.
However, not only will it cost them, but they should prepare for other teams to vie for Ibaka's services. A deal comparable to the ones handed out to Bismack Biyombo and Enes Kanter should get the job done.
4. Jeff Teague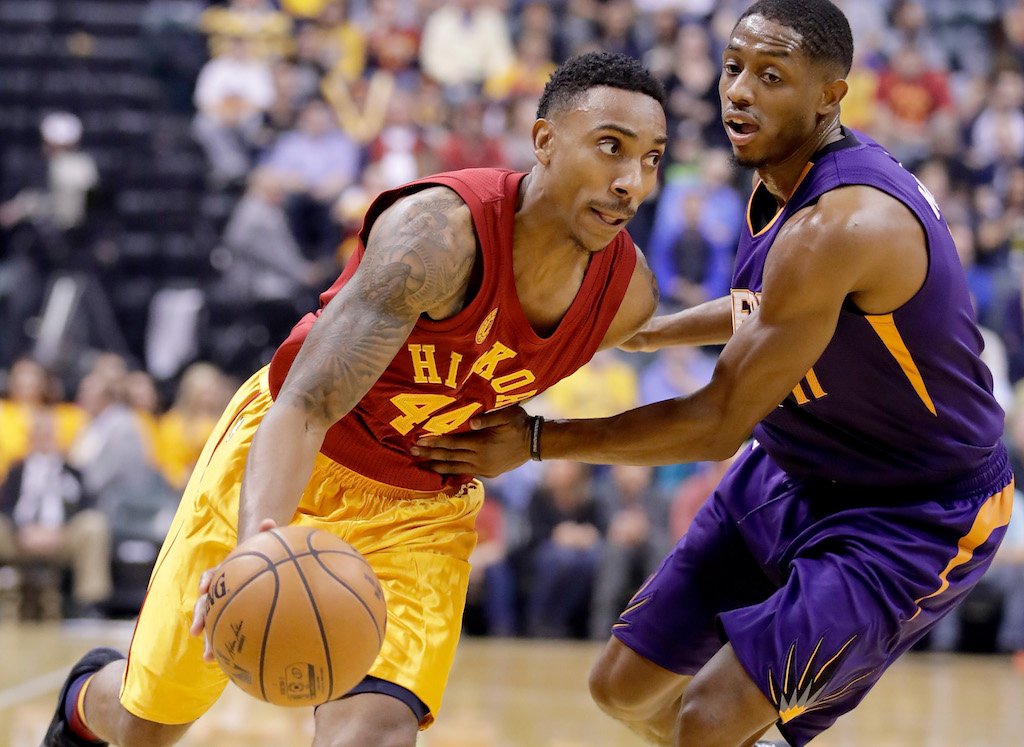 On his current contract, Jeff Teague is an absolute steal. In his first year with the Pacers, and eighth in the league, the 28-year-old point guard is averaging 15.3 points and 7.7 assists per game and has been a steady presence in the Indiana backcourt all season long. Not only that, he's doing all this in the final year of a putrid (by All-Star point guard standards) four-year, $32 million deal.
Don't get us wrong, no one, and we mean NO ONE, will confuse Teague for Russell Westbrook. But that doesn't mean he isn't worth more than $8 million a year. A team will rectify this "error" in the 2017 offseason. In all fairness, it probably should've happened a lot sooner. It's not as if he wants to live in his parents' basement forever.
5. J.J. Redick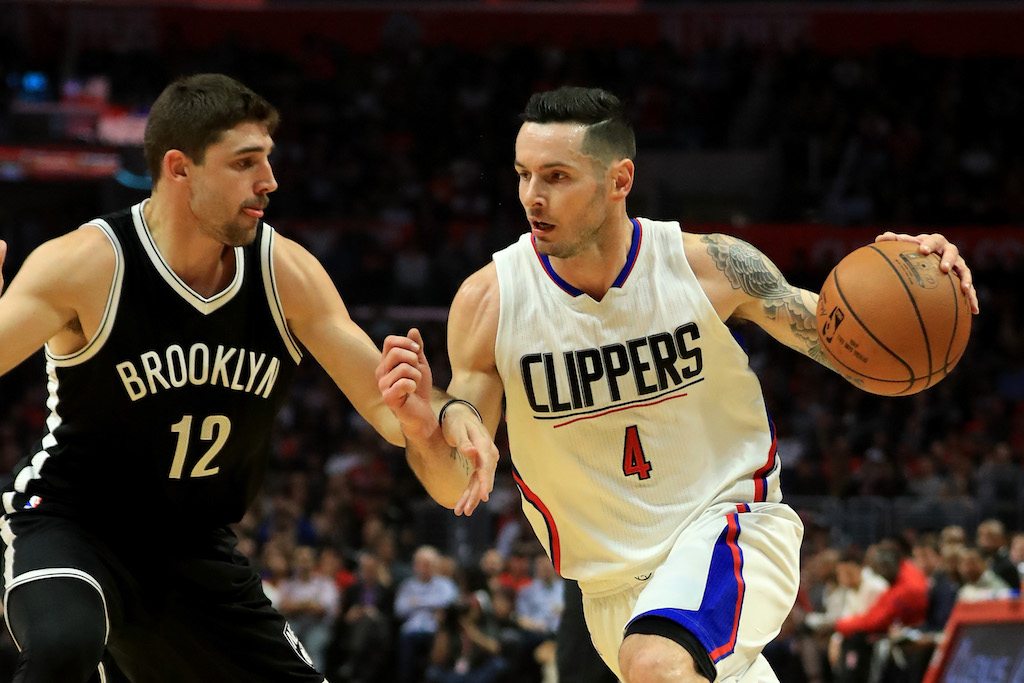 Shooting guard J.J. Redick starts for the Los Angeles Clippers, one of the best team's in the National Basketball Association. In the 2016–17 season, the former Dukie is averaging 15.1 points per game and shooting 44.1% from beyond the arc. He's also, to our surprise, earning just $7.4 million this season. However, this won't be the case for long.
Redick might be 32 years old, but he's too skilled a shooter to play on his current four-year, $27.8 million deal. As an unrestricted free agent in 2017, we think Redick, who's happy with his situation in Los Angeles, is due for a final payday; one that adequately reflects a of player of his particular talent.
6. Gordon Hayward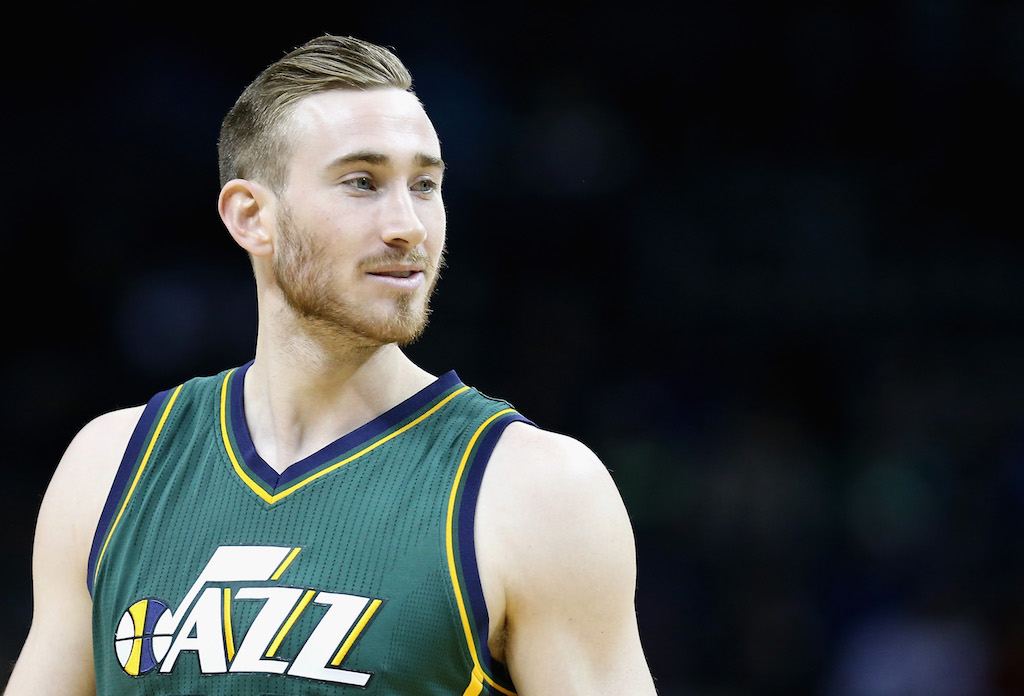 Gordon Hayward is having a career year with the Utah Jazz. This season, the former Butler standout is shooting 45.2% from the field, knocking down 36.2% of his three-point attempts, and averaging career highs in both points (22.4) and rebounds (6.2). Unfortunately for the Jazz, Hayward will also hit free agency this summer, as the two-way stud is expected to opt out of the final year of his contract. And if they want to keep him around, it will cost them.
Although Hayward's never played in an All-Star Game — something that hasn't prevented others from seriously cashing in — you better believe he will command All-Star money. A perfect fit for the modern game, the 26-year-old will only get better. Whether it's with Utah or another franchise, a max contract is in Hayward's future.
7. Kyle Lowry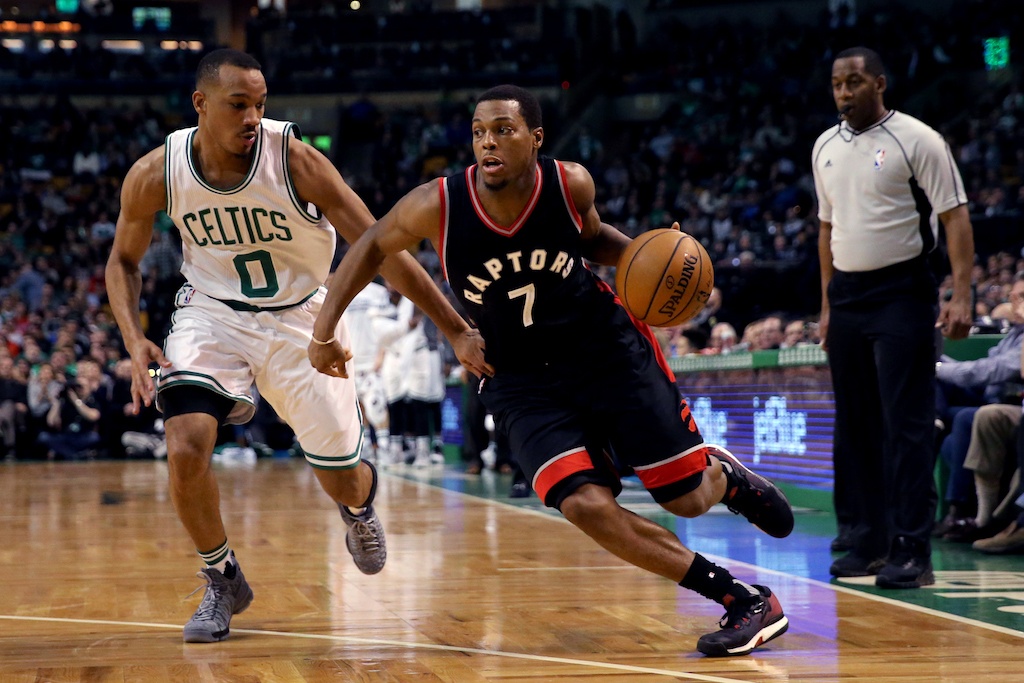 Over the last two seasons, Toronto's Kyle Lowry has established himself as one of the top points guards in the NBA. This season, he's continued to take his game to the next level. Through 33 games, the former Villanova standout is connecting on 47.8% of his shots, including 45.6% from three-point range, while averaging 22.7 points, 4.9 rebounds, and 7.2 assists per game. His current contract, however, does not reflect that level of productivity.
Lowry is in the third year of a four-year, $48 million deal; making just $12 million this season. With a player option for 2017 season, the two-time All-Star is expected to opt out of his contract and become an unrestricted free agent this summer.
As we've learned, Toronto has no problem throwing boatloads of cash at its top players — especially when said individuals return the favor in kind. When it comes to Lowry, the Raptors better bring their checkbook. You know other organizations will.
8. Blake Griffin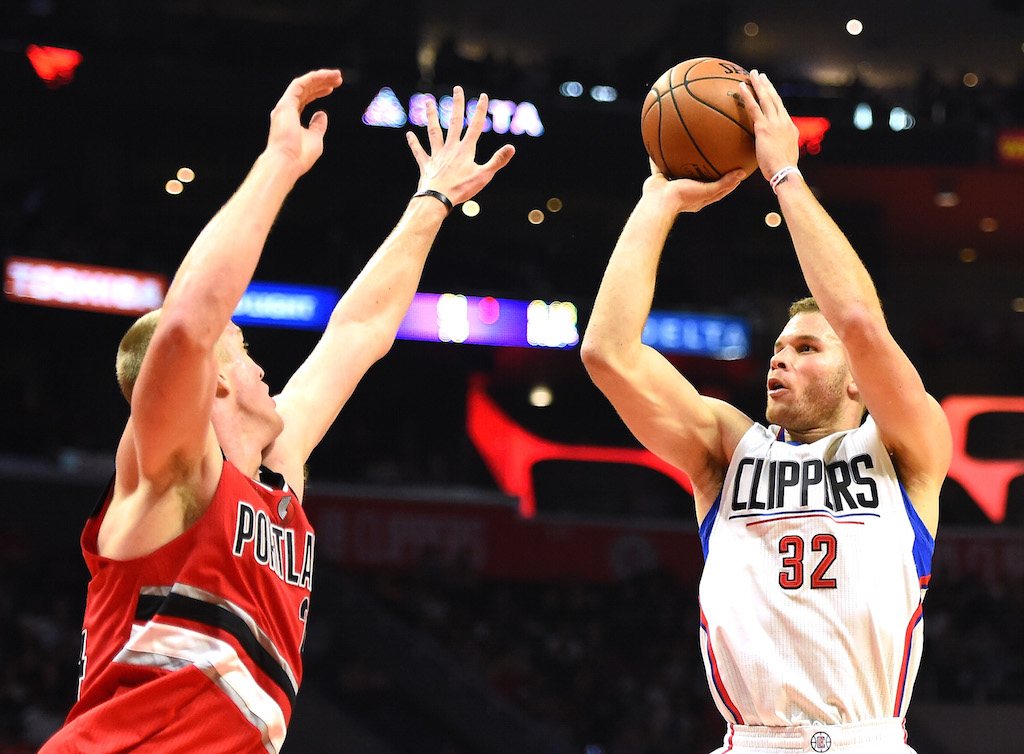 When discussing Blake Griffin, it's a disservice to solely focus on his above-the-rim ridiculousness. His athleticism is undeniable, but thanks to an improved mid-range game, Griffin has also become a more complete player; something we continue to see in 2016–17.
In 26 games this season, the LA Clippers power forward is earning his $20.1 million salary, averaging 21.2 points and 8.8 rebounds per game. While he's in a position to pull in $21.4 million next year, he also has a termination option in his contract that will make him an unrestricted free agent in 2017.
With the opportunity to secure a massive payday, Griffin is expected to do just that. Clippers owner Steve Balmer wants to bring him back "at any cost". This is a good thing; when you look at the salaries of the game's highest-paid power forwards, Griffin won't come cheap.
9. Chris Paul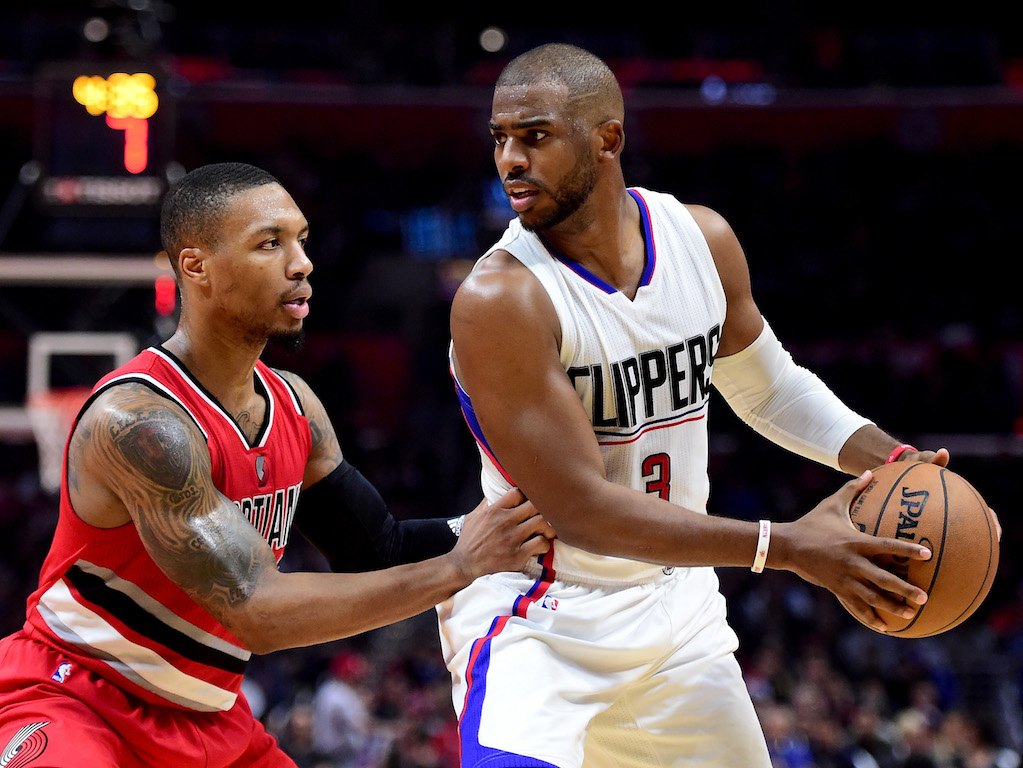 Speaking of other impending Los Angeles Clippers free agents, there may be no one more vital to the team's success than point guard Chris Paul. Like Griffin, CP3 can — and will — terminate his contract after the 2016–17 season. When he does, you best believe he will rake it in.
Thanks to the new collective-bargaining agreement (CBA), particularly the recently installed "Over 38" rule, Paul will be able to secure himself a five-year deal worth a guaranteed $210 million. This contract will make the $24.3 million he was set to earn in the 2017–18 season look like chump change. We guess it's good to be the President (of the Players' Union).
10. Kevin Durant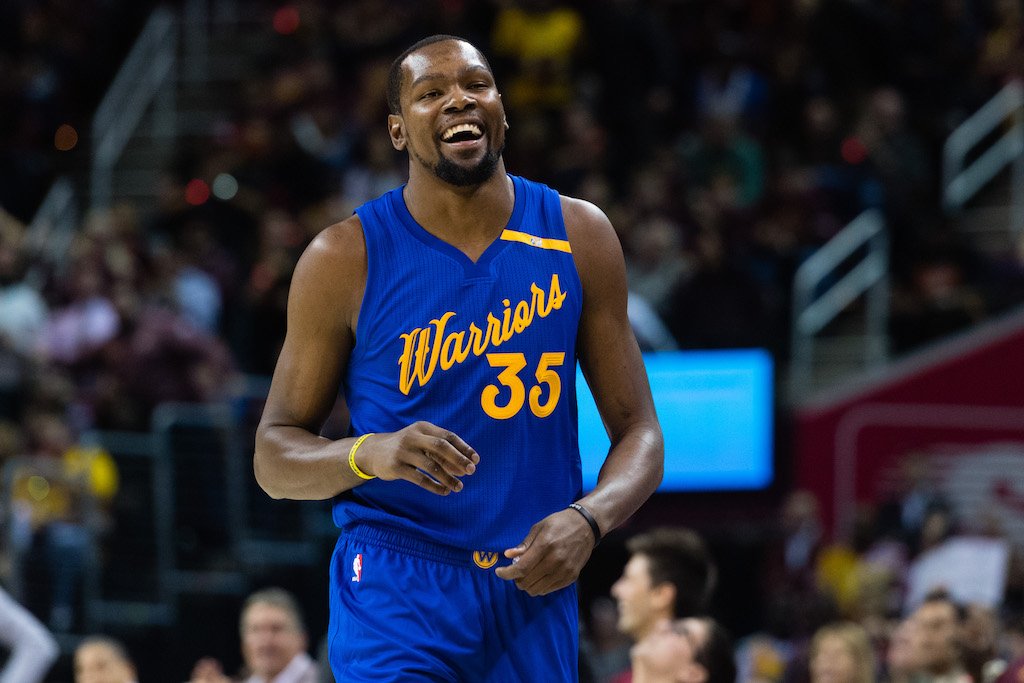 If you thought things were crazy when Kevin Durant signed a two-year, $54.3 million deal with the Golden State Warriors this past offseason, just wait until the summer. KD could suit up on the player option ($27.7 million) he has for next year's 2017–18 season, but let's not kid ourselves, he won't.
Like CP3, the Durantula is another one of the main beneficiaries of the new CBA agreement. He's about to sign a $200-plus million contract and there's nothing anyone can do about it. Hey, no one ever said life was fair.
11. Stephen Curry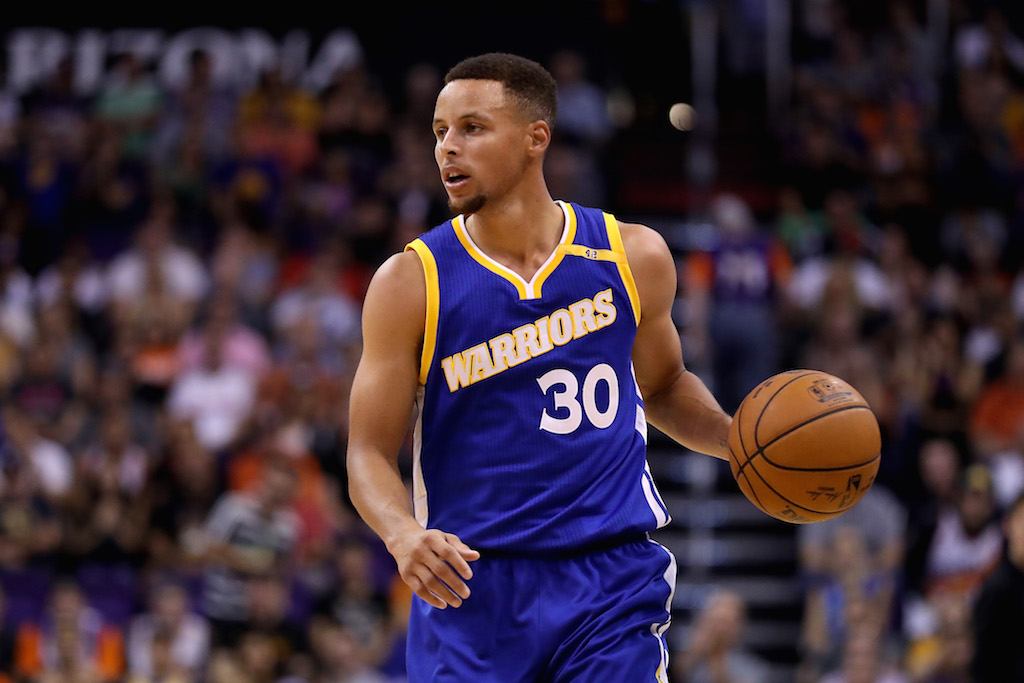 Stephen Curry is the most underpaid player in the NBA. It's actually uncomfortable how underpaid he is. The two-time MVP with the sweetest stroke in the land is playing on a four-year, $44 million deal, making just $12.1 million this 2016–17 season. To put this into perspective, we have one name for you: Evan Turner.
Somehow, the Portland Trail Blazers small forward is earning over $4 million more this season than a guy who has a chance to go down as the greatest shooter the game has ever seen. This is beyond a travesty; it's a freaking nightmare. Not to fear, all will be resolved this summer, when Curry, as an unrestricted free agent, can sign a five-year max contract worth over $200 million.
Statistics courtesy of Basketball-Reference, Spotrac, and HoopsHype.