6 Big-Name NBA Players Who Could Be on the Move This Season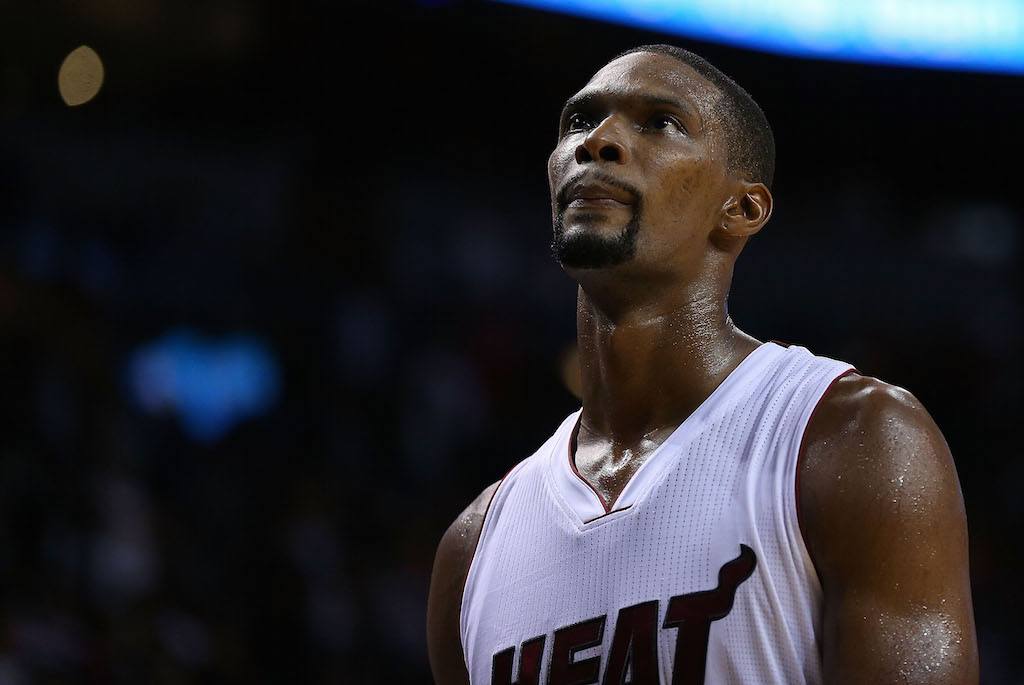 Each new NBA season brings its own set of challenges. While plenty of teams find ways to adapt and better their chances of capturing a championship, others must realize the only way to move forward is to make a change. In the end, that often means only one thing: making a trade.
Outside the front offices, no one knows for certain which NBA players are destined to swap teams or get involved in frequent trade discussions. Of course, that won't stop us from making educated guesses. Although the 2016–17 NBA regular season hasn't started yet, once it does, it's only a matter of time before many trade rumors become a reality. The way we see it, these six big-name NBA players could likely change teams by season's end.
1. Paul Millsap
Since signing with Atlanta in 2013, Paul Millsap has been one of their most consistent, effective players. During his three seasons in Atlanta, the power forward has averaged 17.2 points and 8.5 rebounds per game and made three consecutive All-Star Games.
Unfortunately, Millsap has some drawbacks. He's 31 years old (and will be 32 in November); he will make roughly $2o.1 million this season; and he has a player option in 2017 (we fully expect him to opt out of the deal). While Millsap still holds some value — or before he leaves on his own and they get nothing in return — the Hawks may look to move him. Atlanta's dangled him before (see last summer); don't be surprised to see it happen again.
2. Ricky Rubio
Despite plenty of interest around the league, the Minnesota Timberwolves are in no hurry to trade point guard Ricky Rubio. However, if the right offer comes along and rookie point guard Kris Dunn develops faster than expected, the Wolves may field offers. As of now, even with a crowded backcourt, Minnesota is more likely to part ways with former Duke standout Tyus Jones. Still, we suspect Rubio's name will come up in trade discussions more than many expect.
3. Goran Dragic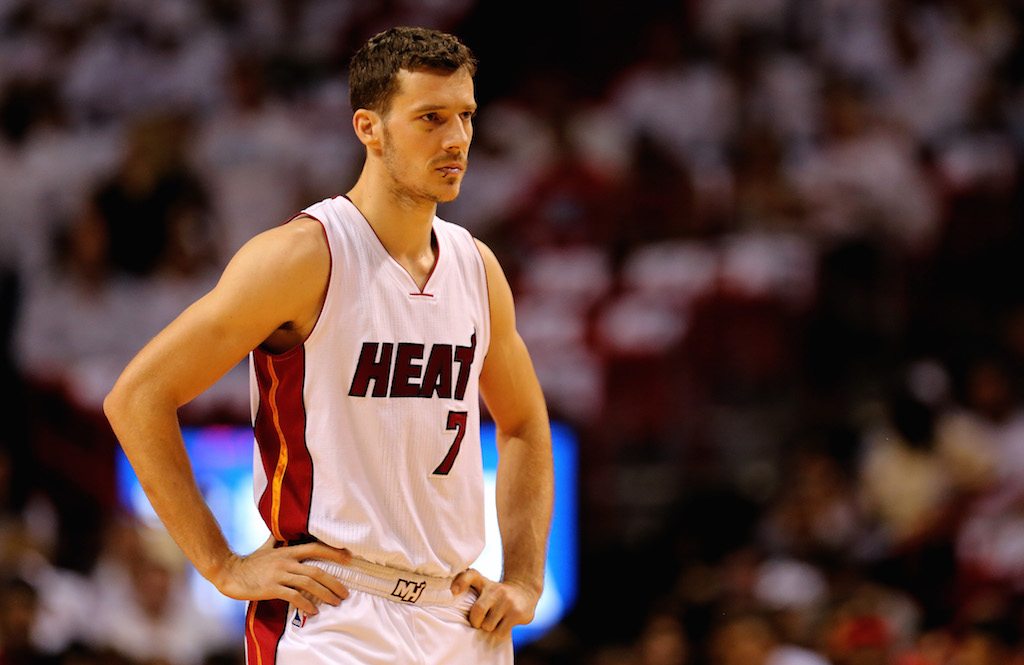 Goran Dragic has averaged roughly 15 points and six assists per game since the Miami Heat took him in a trade during the 2014–15 season. While many believed he could be a key piece for the Heat moving forward (especially since the King returned to Cleveland), the reality is, the team in South Beach is keen for a major makeover. Dwyane Wade left for Chicago, and some feel it's only a matter of time before Miami begins its descent into full-fledged "tank mode." If the Heat can get some crucial pieces in return, Dragic could look at an abrupt end to his Miami vacation.
4. Rudy Gay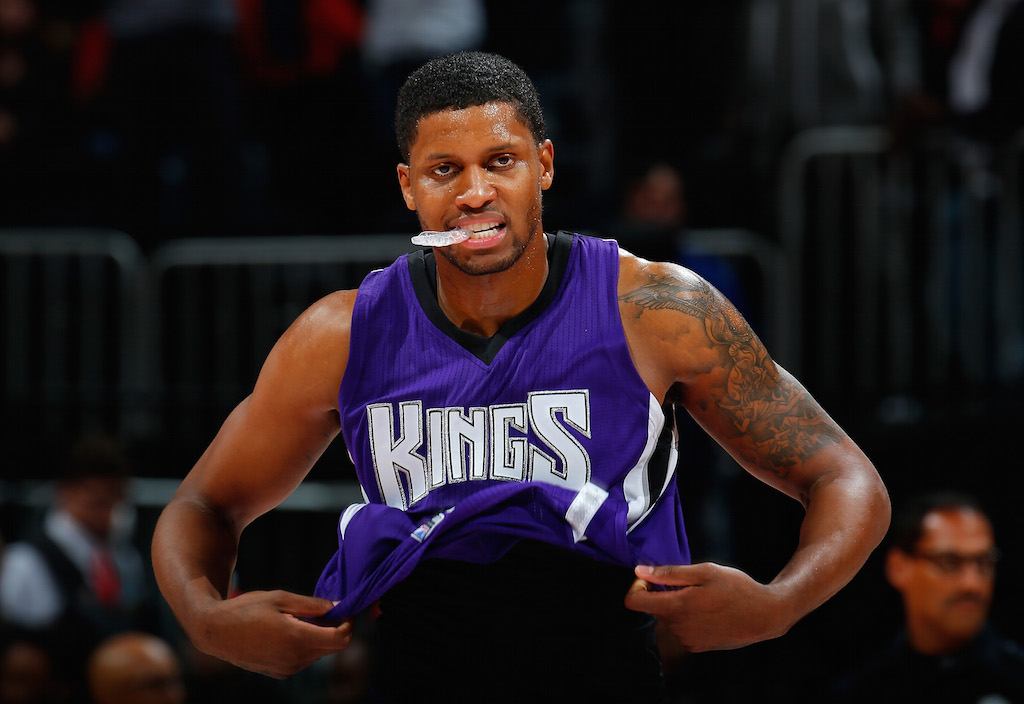 One reason we know Dragic could be on the move this season is because he's recently been linked to Sacramento Kings player Rudy Gay — and he's not the only one. According to The Vertical's Adrian Wojnarowski, the Kings "seriously engaged" in discussions with the Thunder on a trade that would send Gay to OKC in exchange for young point guard Cameron Payne. It's clear that Sacramento is actively shopping its veteran power forward. The way we see it, it's only a matter of time before he's suiting up for a different team.
5. LaMarcus Aldridge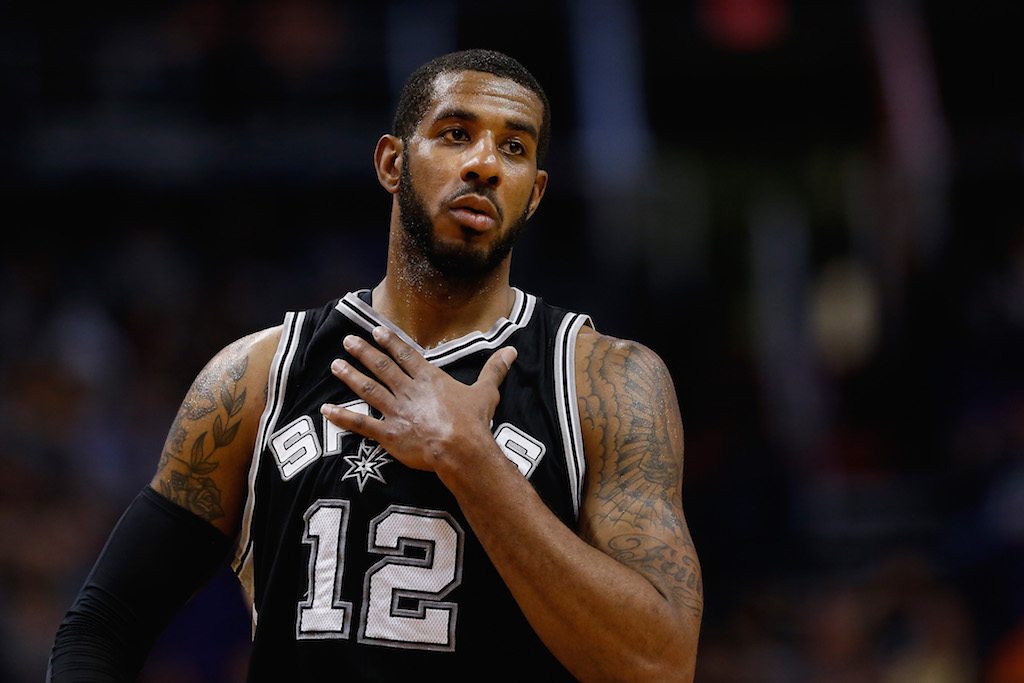 Although LaMarcus Aldridge denies any rifts between himself and the San Antonio Spurs, it's hard to completely overlook the recent reports. San Antonio has thrived because of its ability to maintain a harmonious atmosphere where everyone buys into the culture. If Aldridge is, in fact, negatively impacting the organization, believe us, the Spurs will have no problems rectifying the situation. We're sure plenty of teams wouldn't mind taking Aldridge off their hands.
6. Chris Bosh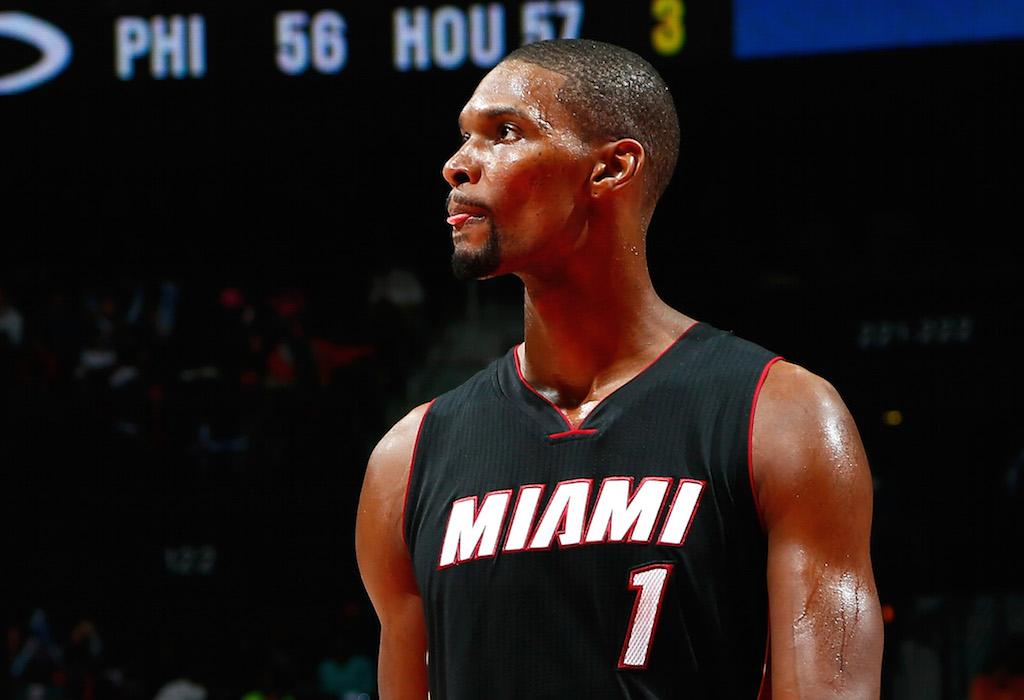 We don't know what the future holds for Chris Bosh, but we do know it won't involve the Miami Heat. Pat Riley made it perfectly clear that the 11-time All-Star is not part of the organization's plans moving forward. If Bosh is able to get medically cleared (after experiencing multiple blood clots), he has every intention of continuing his NBA career. Where will that be? Somewhere not in South Beach, that's for sure.
Statistics courtesy of Basketball-Reference, ESPN, Yahoo Sports, and Spotrac.