20 Best NFL Free Agents in 2017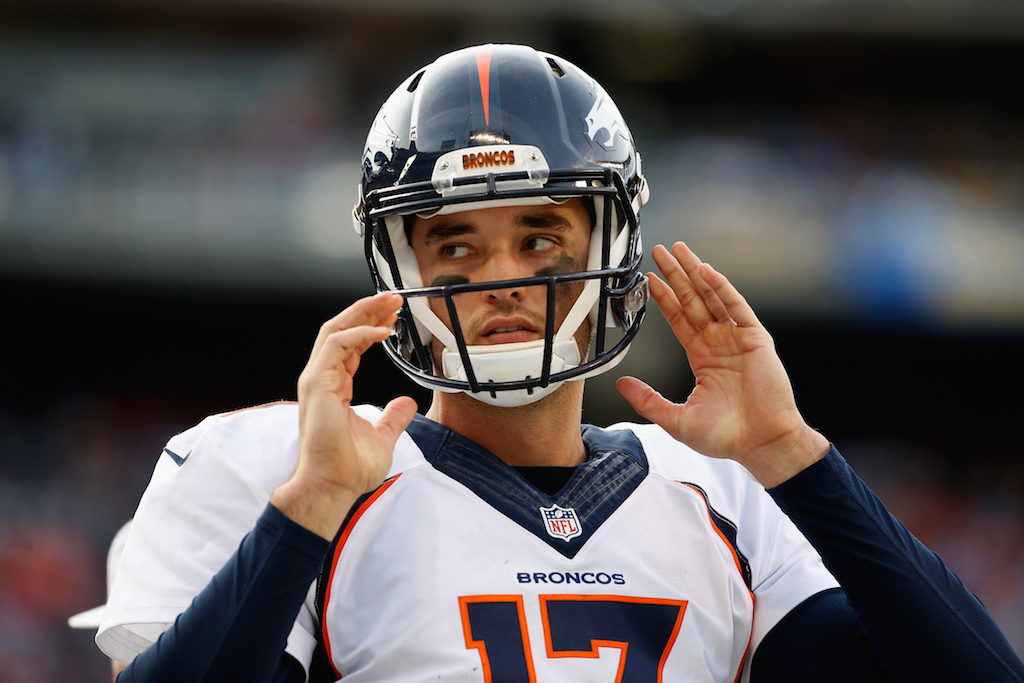 With the New England Patriots winning their fifth Super Bowl title since 2001 in Super Bowl 51, the 2016 National Football League season is now in the books.
The 2017 NFL offseason is just under a month away from officially "kicking off", but each of the league's 32 franchises have already begun working toward building their rosters for the next fall. And one of the quickest ways for a team to improve during the offseason is to sign free agents in wise and calculated ways.
Last offseason, we witnessed the New York Giants completely rebuild their defense by committing just under $200 million to defensive end Olivier Vernon, defensive tackle Damon Harrison, and cornerback Janoris Jenkins. Despite their early playoff exit, being aggressive during free agency majorly paid off for the G-Men.
On the flip side, we all saw the Houston Texans get seriously burned by their decision to sign quarterback Brock Osweiler to a $72 million contract. The 26-year-old signal caller recently led the Texans to a playoff win over the Oakland Raiders. However, there is no arguing that he has been a monumental disappointment in his first year with Houston.
Here is a look at the 20 best NFL players that are set to become free agents during the 2017 offseason.
1. Eric Berry, S, Kansas City Chiefs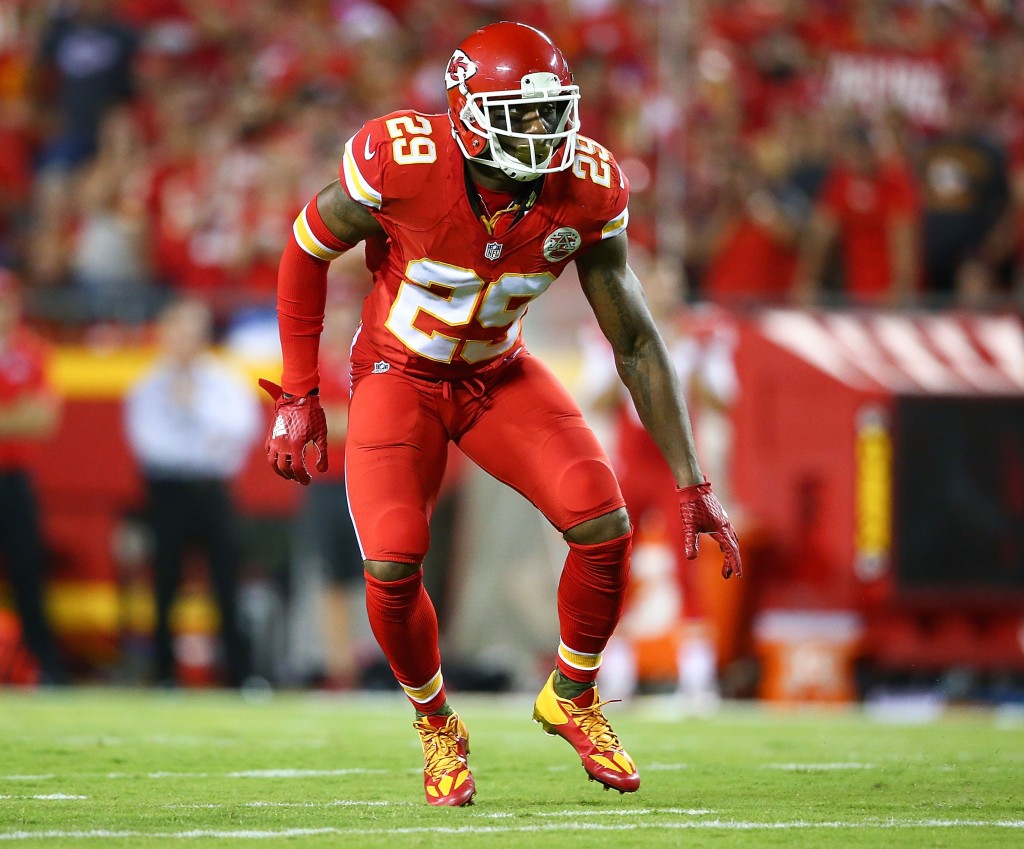 Eric Berry, who is arguably the best safety in the NFL, played the 2016 season on Kansas City's franchise tag (valued at $10.806 million). The 28-year-old was recently named a first-team AP All-Pro. He seems to have several seasons left in the prime of his career. With the Chiefs' salary cap issues, Berry will likely wear a new uniform in 2017. We expect the three-time All-Pro to become the highest-paid safety in NFL history this offseason.
2. Kirk Cousins, QB, Washington Redskins
Kirk Cousins battled inconsistency issues at times in 2016, but there is no denying that the 28-year-old quarterback would be a significant upgrade for multiple teams around the league. The former Michigan State signal caller played the 2016 season on the Redskins' franchise tag (valued at $19.953 million). Given what it would cost to franchise him for a second-consecutive season (a fully guaranteed $23,943,600), we expect Cousins to either land a long-term extension from Washington or hit free agency.
3. Calais Campbell, DE, Arizona Cardinals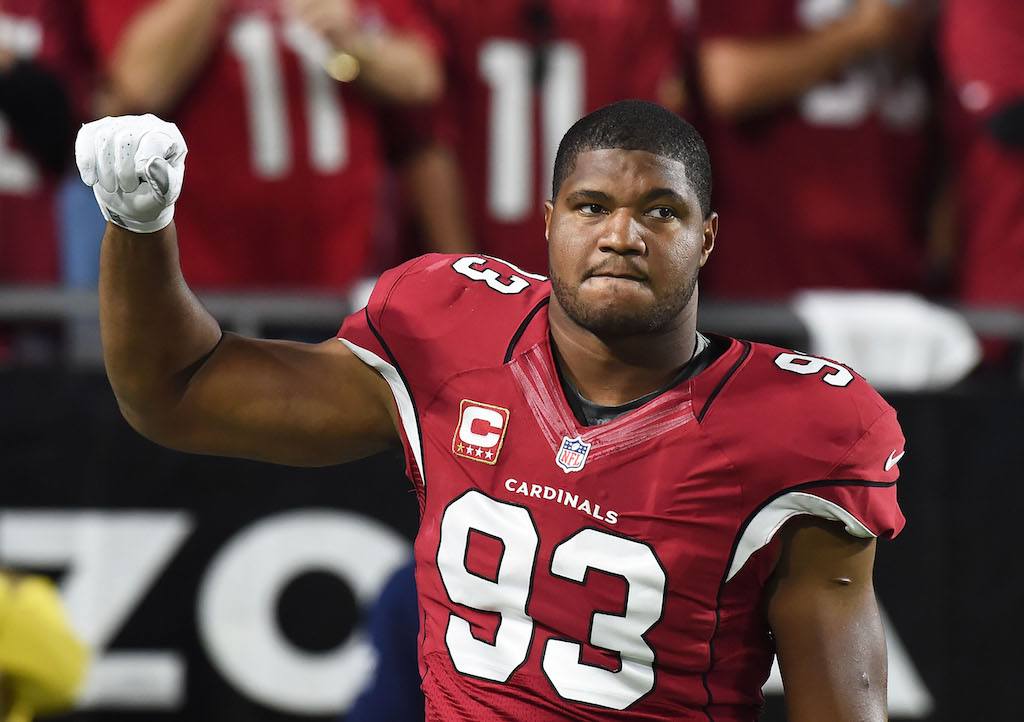 Calais Campbell may not put up flashy sack totals, but he is still a hugely impactful player. At 6-foot-8 and 300 pounds, the former Miami Hurricane is a near perfect fit to play defensive end (five-technique) in a 3-4 defense. While Campbell would like to finish his career with the Cardinals, the team's salary cap situation could ultimately prevent that from happening.
4. DeSean Jackson, WR, Washington Redskins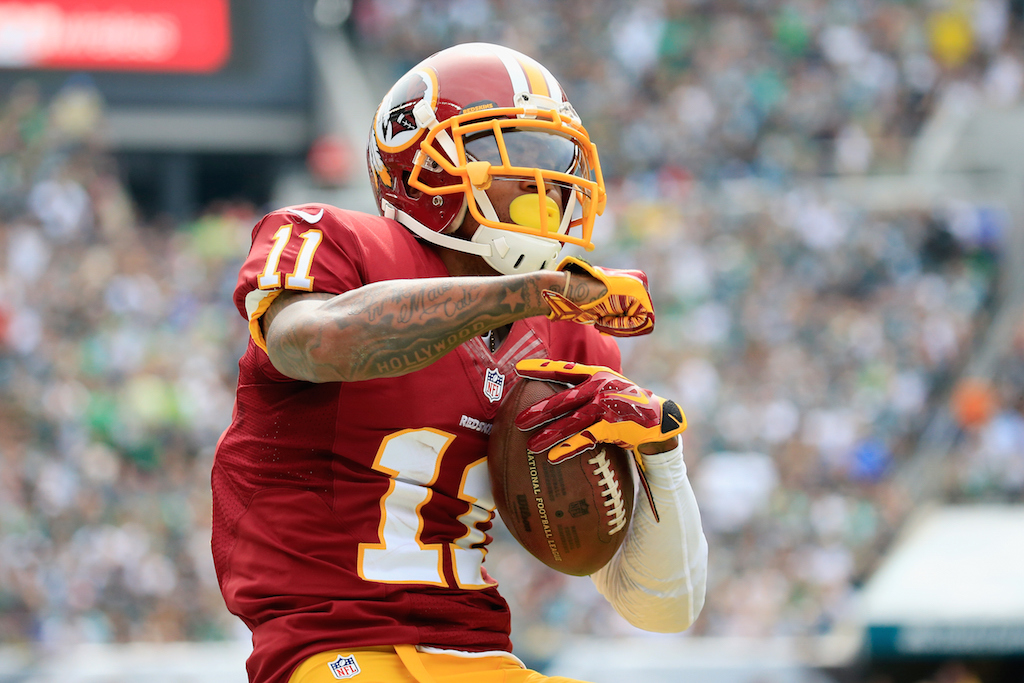 When healthy, DeSean Jackson is easily one of the most explosive players in the NFL over the last nine years. Because of this, multiple teams will likely pursue him this offseason — even though the three-time Pro Bowler is 30 years old. At this point, all signs point toward Jackson playing for a new franchise in 2017 (possibly the Philadelphia Eagles). The former Cal star — who's never truly experienced unrestricted free agency — clearly looks forward to testing the market and seeing what's out there.
5. Alshon Jeffery, WR, Chicago Bears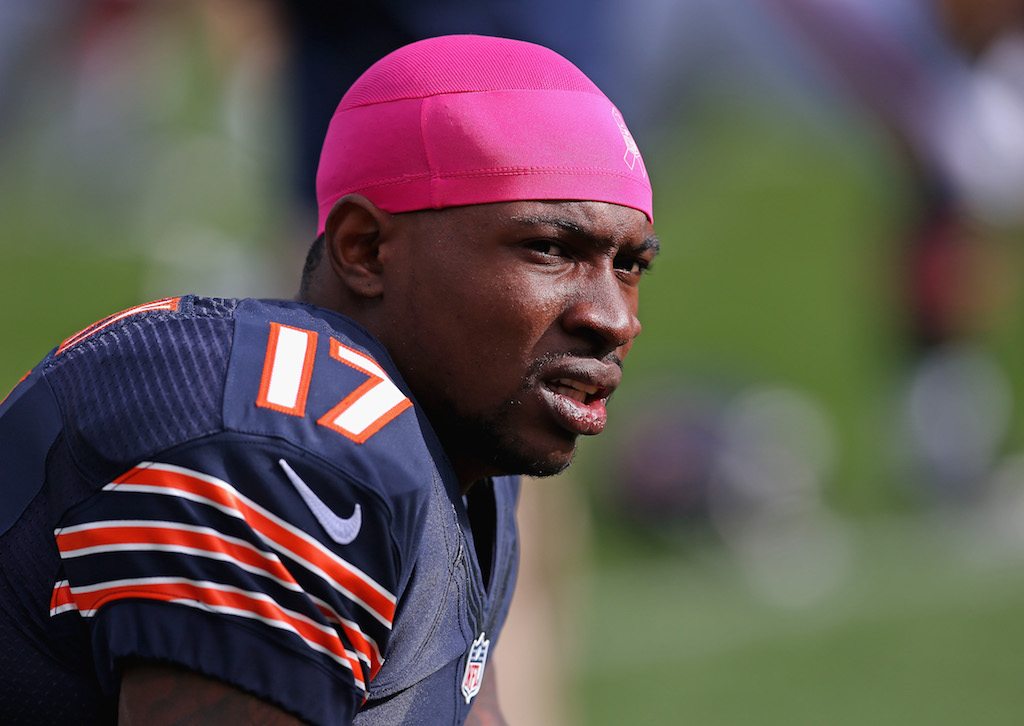 There are few free agents in 2017 with as much potential as Alshon Jeffery. The 6-foot-4, 230-pounder is a five-year NFL veteran, but he's still only 26 years old. Jeffery's combination of size and speed make him a matchup nightmare for opposing defenses. He likely has at least five more Pro Bowl-caliber seasons remaining in his career.
However, Jeffery's injury history and inconsistency issues are both major red flags. In fact, he likely would already have a big-money contract extension from the Chicago Bears — who have truckloads of salary cap space — if not for these issues. We highly doubt the Bears will use their franchise tag on Jeffery for the second consecutive season, and we just don't see them giving him a four- or five-year contract extension. Expect to see the former South Carolina wideout land with a Super Bowl contender such as the New England Patriots.
6. Martellus Bennett, TE, New England Patriots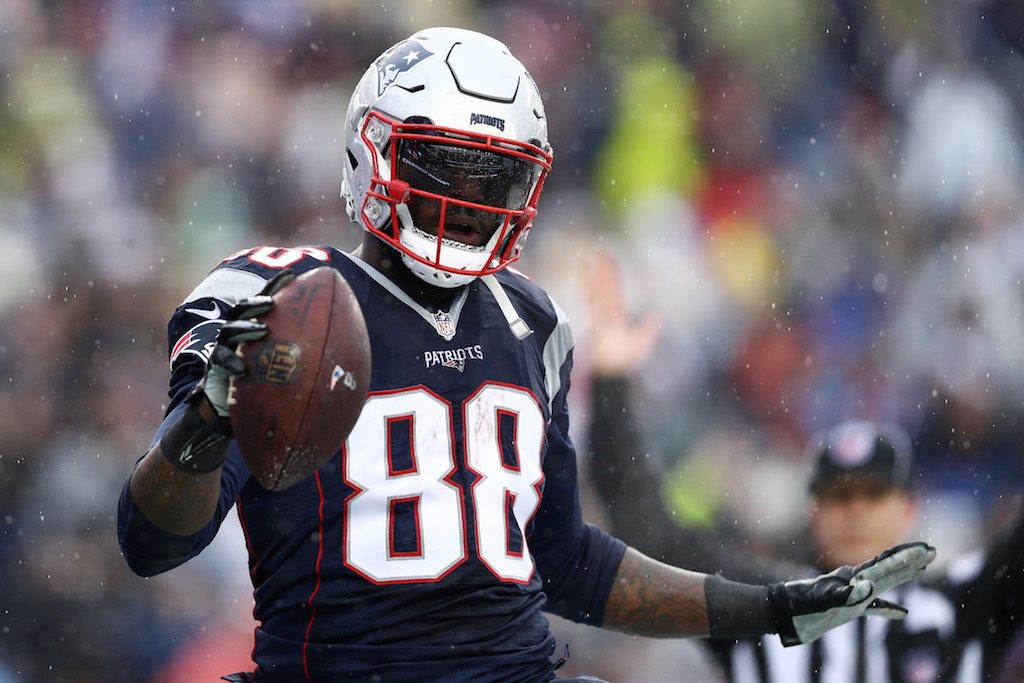 Martellus Bennett is easily one of the best all-around tight ends in the NFL. He isn't on the same level as Rob Gronkowski, but when he is healthy, the 6-foot-7, 250-pounder is a game-changer as both a receiver and blocker. While he may be an unrestricted free agent, we don't see Bennett leaving New England anytime soon.
7. Jason Pierre-Paul, DE, New York Giants
In case you haven't noticed, pass rushers are at a premium in the NFL. While Jason Pierre-Paul isn't in the same class as guys like Von Miller and Khalil Mack, he is still fully capable of posting a double-digit sack total on an annual basis. It appears as though JPP has played his last down of football for the Giants, which means the 28-year-old defensive end will test unrestricted free agency for the first time in his career this offseason.
8. Dontari Poe, DT, Kansas City Chiefs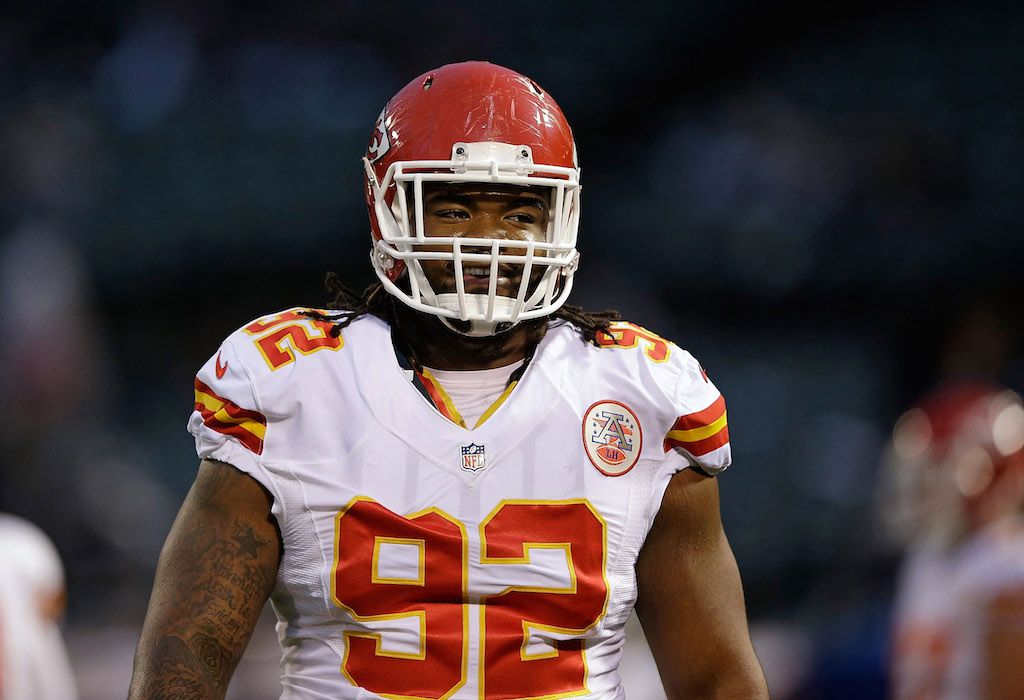 As we previously mentioned, the Chiefs will have to make some tough decisions this coming offseason due to their tight salary cap situation. One of these tough decisions may involve parting ways with Dontari Poe after five highly productive seasons.
At 6-foot-3 and 346 pounds with outstanding speed and quickness (for a player of his size), Poe has the versatility to play in either a 3-4 or a 4-3 scheme. Given the value teams place on impact defensive lineman, we expect Poe to land a contract during free agency that the Chiefs simply cannot match.
9. Chandler Jones, OLB, Arizona Cardinals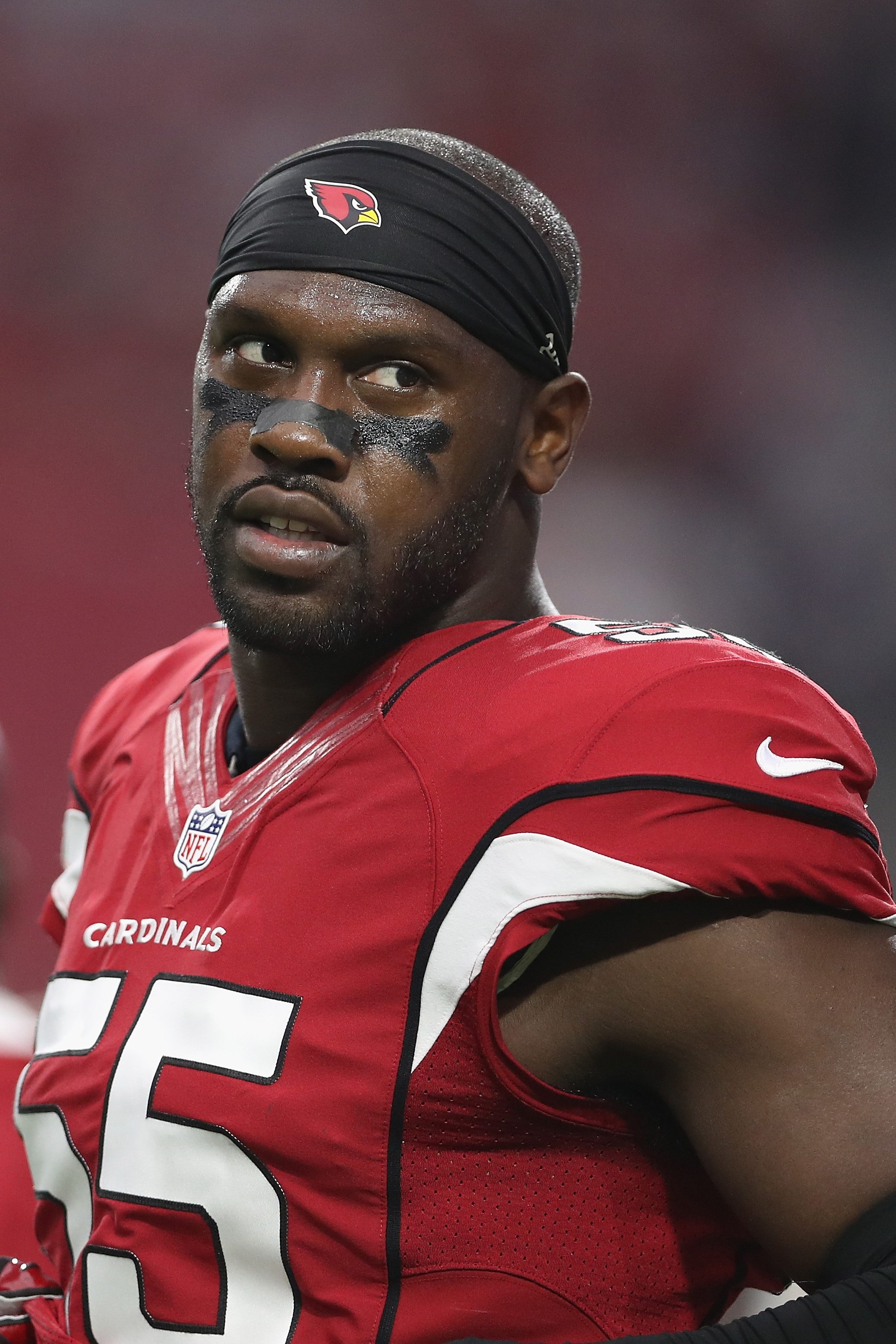 Chandler Jones is one of the top young pass rushers in the NFL today. Over the last two seasons, the former Syracuse standout recorded 23.5 sacks and eight forced fumbles, while earning his first career Pro Bowl berth in 2015. Jones will become an unrestricted free agent this offseason, but he will not change teams in 2017. If Arizona can't sign him to a long-term deal, the team already indicated that they'll use their franchise tag on the 26-year-old outside linebacker.
10. Melvin Ingram, OLB, San Diego Chargers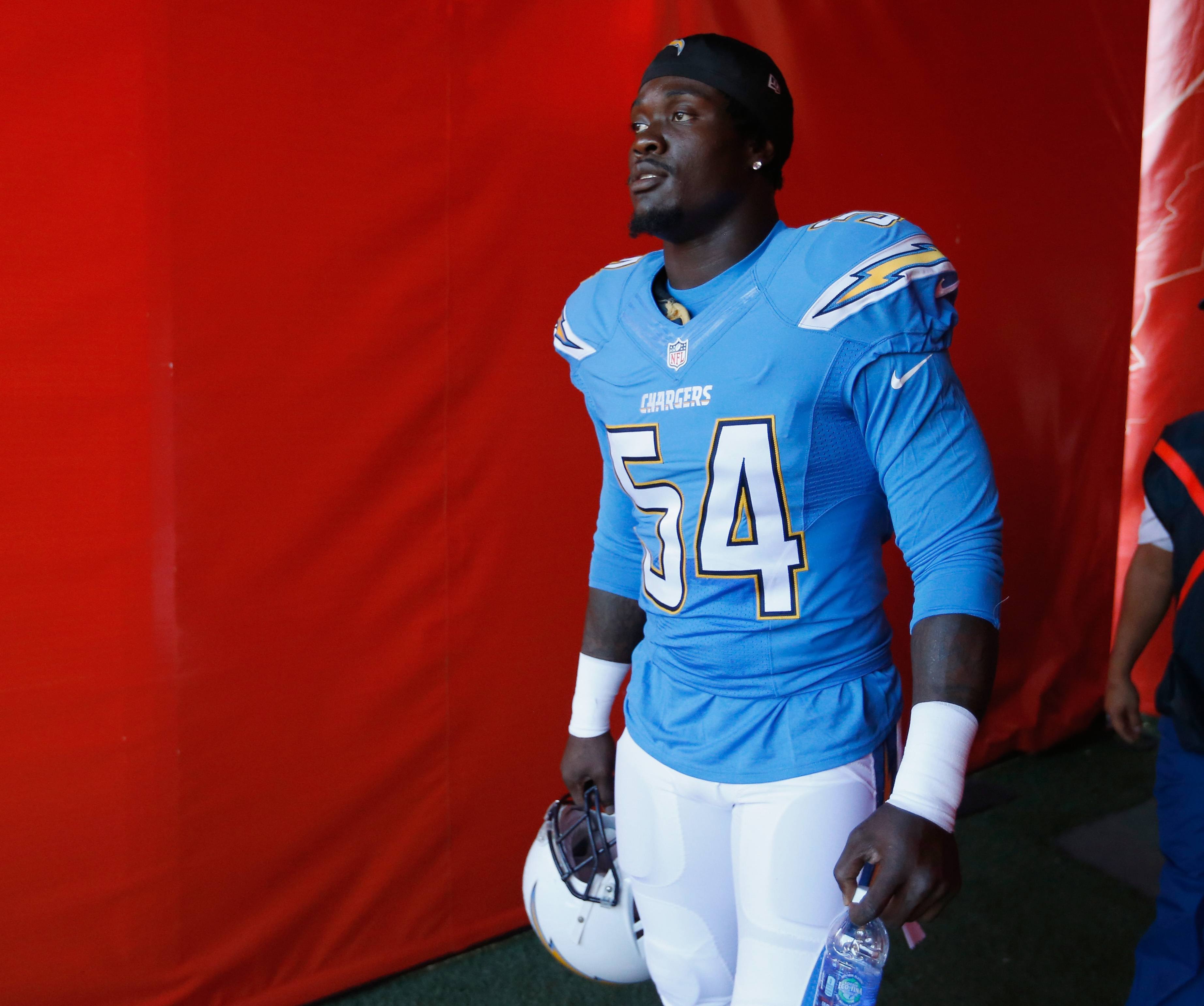 Melvin Ingram has finally started to realize his potential as an NFL player. The No. 18 overall pick in the 2012 NFL Draft totaled 18.5 sacks over the last two seasons, and seems to improve every week. In 2016, Ingram teamed with rookie defensive end Joey Bosa to give the Chargers one of the top edge-rush duos in the league. This leads us to believe that the former South Carolina Gamecock will either land a long-term extension or receive San Diego's franchise tag before he hits free agency.
11. A.J. Bouye, CB, Houston Texans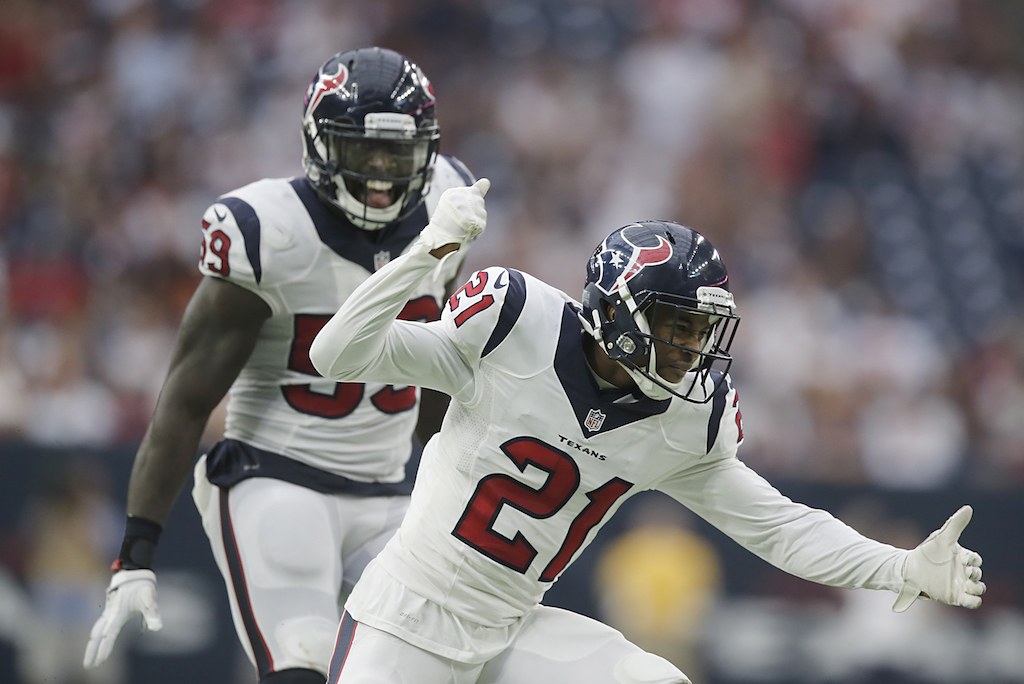 In a span of just four years, A.J. Bouye went from being an undrafted free agent fighting for a roster spot to emerging as one of the best cornerbacks in the NFL. As a result, the former Central Florida standout will cash in this offseason. If he hits unrestricted free agency — unlikely at this point as he is a strong franchise tag candidate — Bouye will be the best available cornerback in the league.
12. Andrew Whitworth, OT, Cincinnati Bengals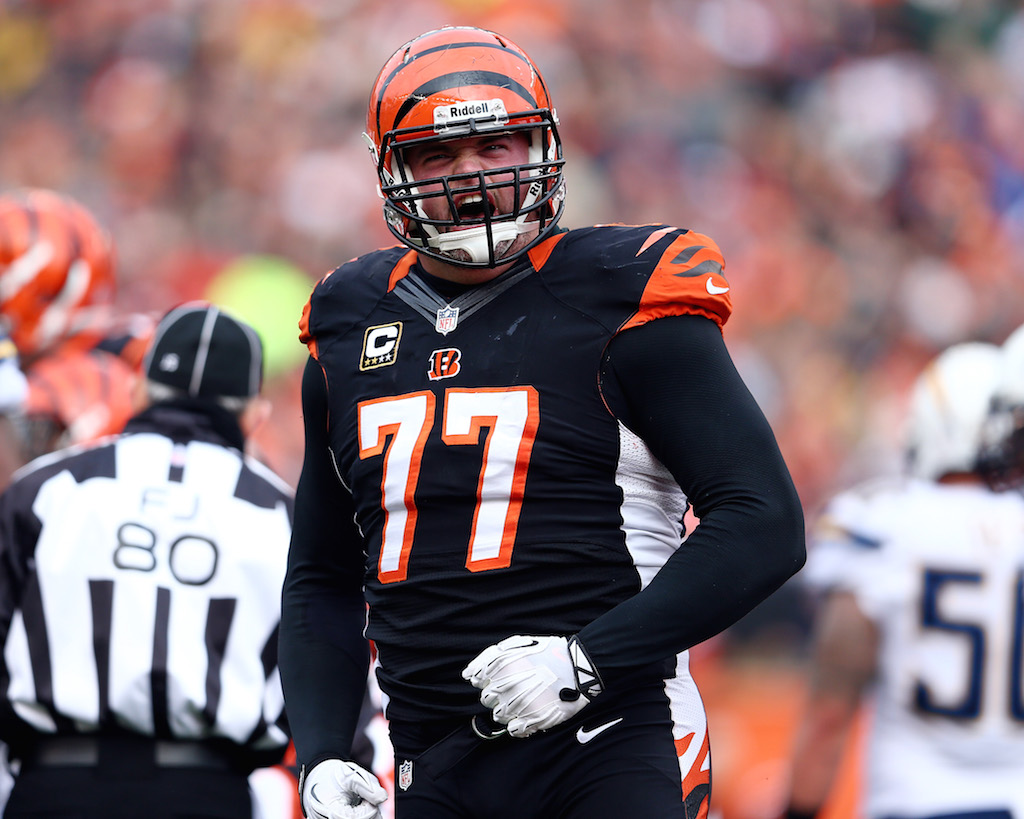 Andrew Whitworth's age (he turned 35 in December) will likely keep him from landing a lengthy contract this offseason. However, we can't deny that he's still capable of playing at an All-Pro caliber level. The two-time All-Pro graded out as the second-best offensive tackle in the league in 2016 according to Pro Football Focus, and he recently made it clear that he still has a burning passion to play football. Whitworth is on record saying that he hopes to remain with the Bengals, but if he does end up hitting the open market, the former LSU Tiger will have plenty of suitors.
13. Malcolm Butler, CB, New England Patriots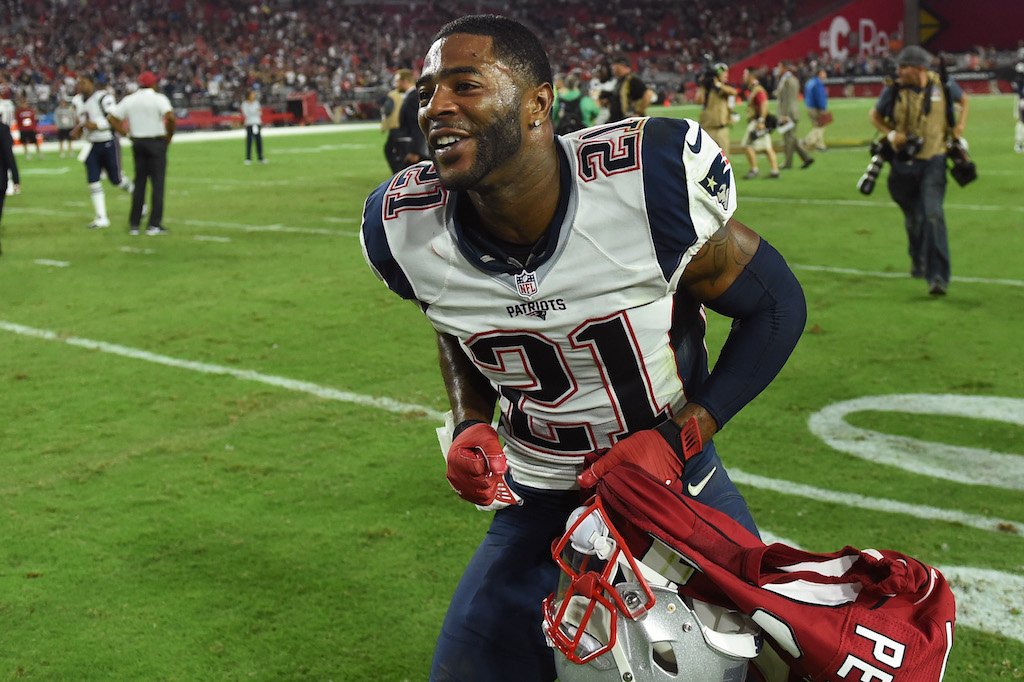 When it comes down to it, Malcolm Butler may be the most underpaid player in the entire league. The former undrafted free agent out of West Alabama played the last three seasons for league minimum salaries, and still went on to earn Pro Bowl honors in 2015 and All-Pro honors in 2016. While Butler is arguably the best player on the Patriots' defense this year, he is known best for his game-sealing interception in Super Bowl XLIX.
Butler is slated to be a restricted free agent this offseason if he does not reach a long-term deal with the Pats before free agency opens in March. The most likely scenario here would be for New England to place a first-round tender on Butler to give both sides more time to reach a viable deal.
14. Tony Jefferson, S, Arizona Cardinals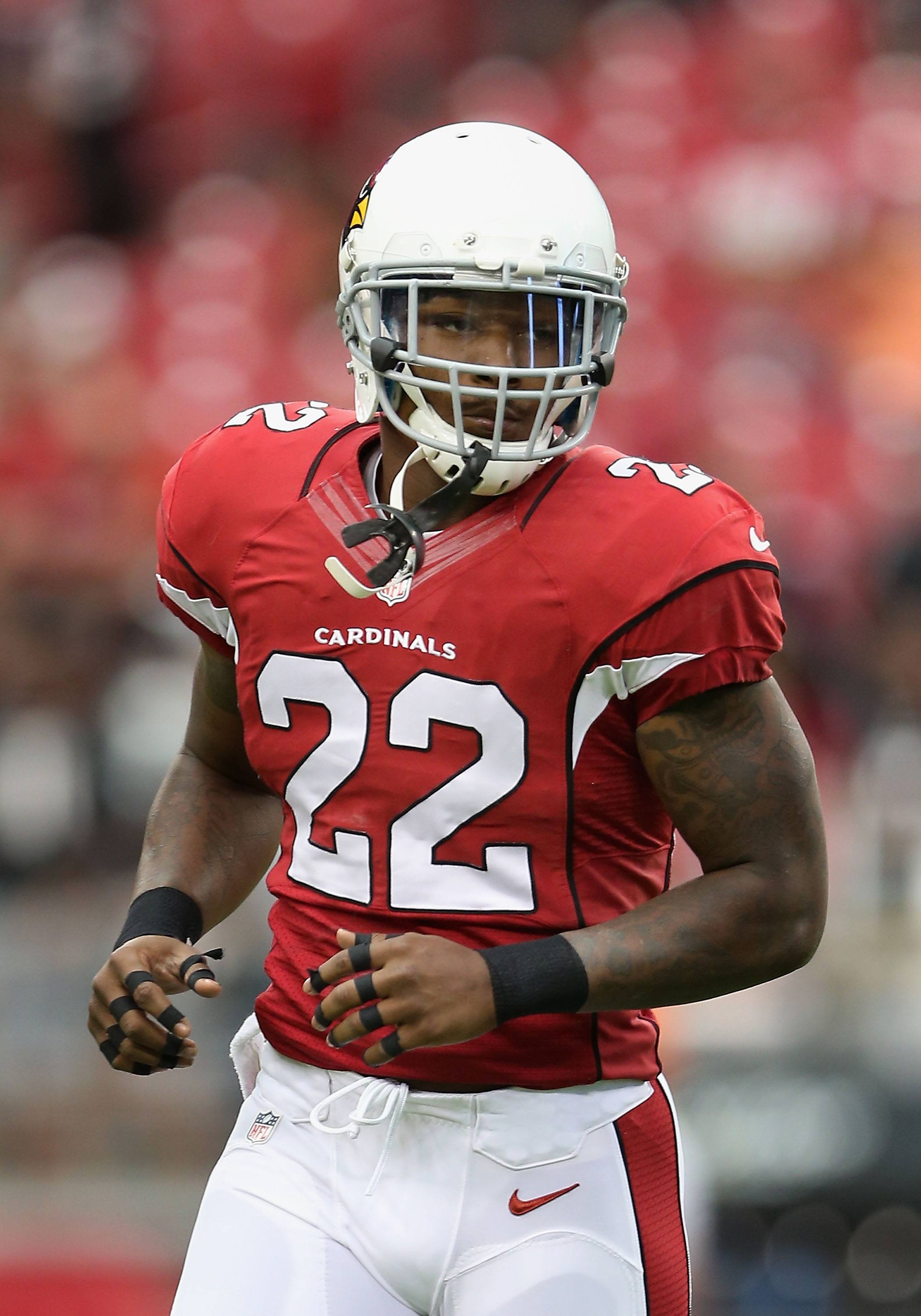 Tony Jefferson has quietly emerged as one of the best safeties in the league, despite going undrafted out of Oklahoma back in 2013. The 24-year-old is set to be an unrestricted free agent this coming offseason — and his play puts him in line for a massive pay raise. Jefferson said that he'd like to remain with the Cardinals, but will only do so if their contract offer is in the ballpark range of what he could get on the open market.
15. Kawann Short, DT, Carolina Panthers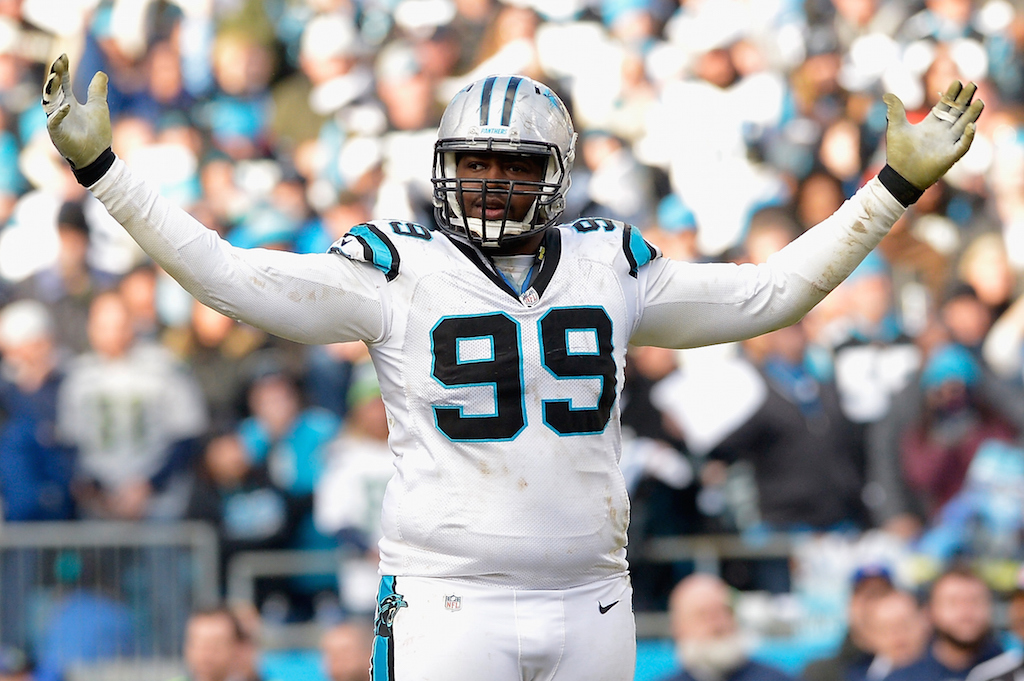 Kawann Short is one of the best players in the NFL at one of the most valued positions in the league. When it's all said and done, we'd be shocked if he wasn't a member of the Carolina Panthers in 2017. Carolina will likely use their franchise tag on Short while they continue to work toward a long-term extension during the offseason.
16. Dont'a Hightower, LB, New England Patriots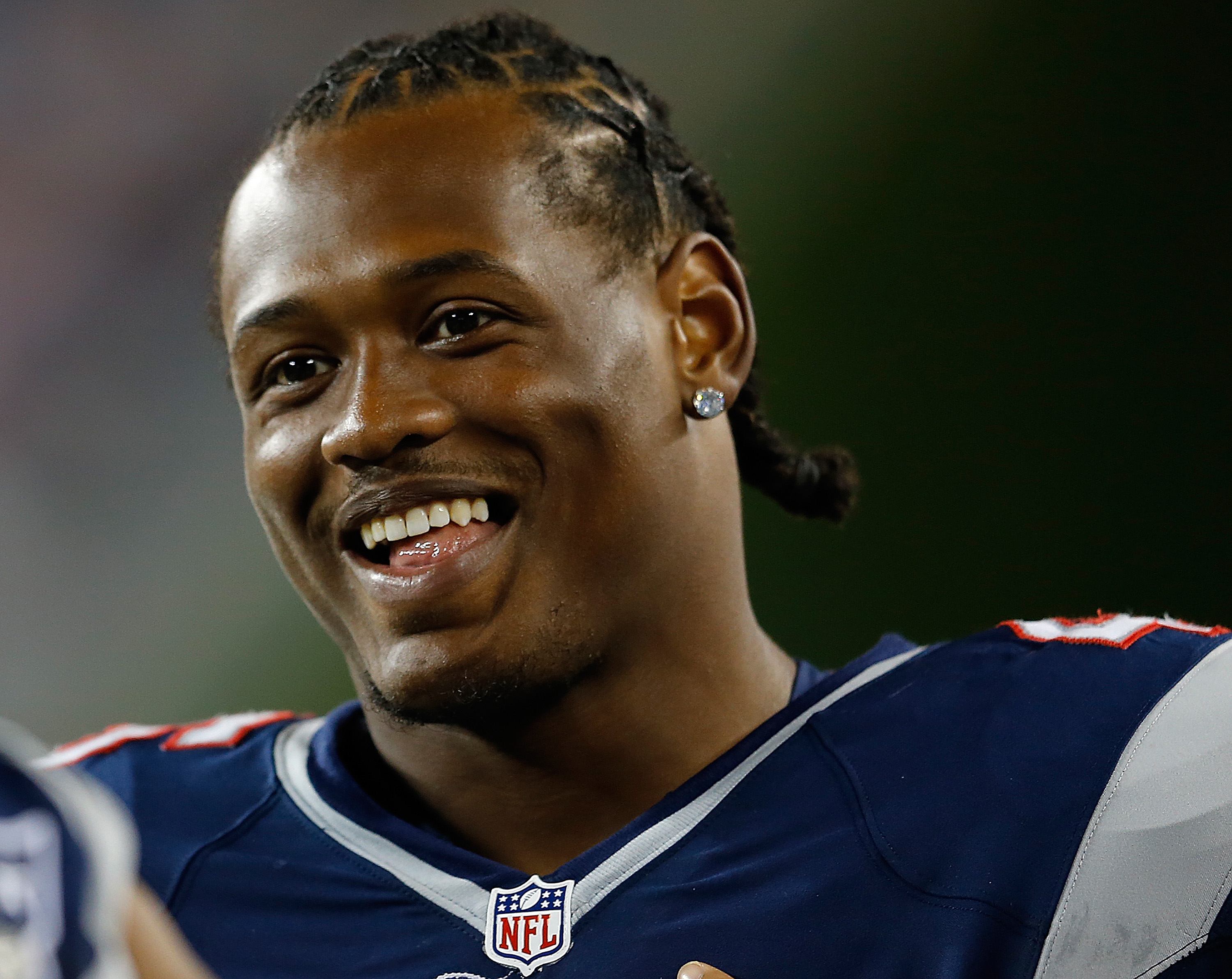 After five massively productive seasons, Dont'a Hightower will become an unrestricted free agent this coming offseason. When the Patriots shipped linebacker Jamie Collins to the Cleveland Browns, it quickly became clear that they are fully committed to working out a long-term deal with the former Alabama Crimson Tide All-American.
17. Terrelle Pryor, WR, Cleveland Browns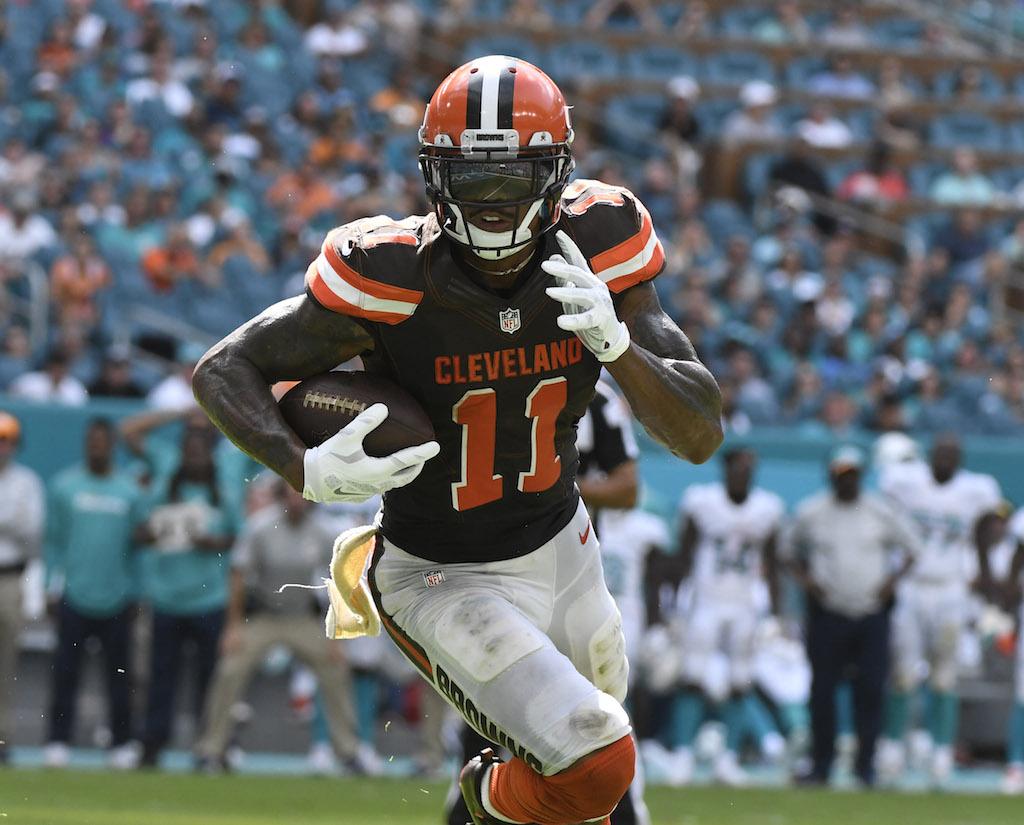 After an unsuccessful attempt at carving out a career as an NFL quarterback, Terrelle Pryor swallowed his pride and committed himself to learning a new position: wide receiver. The results of this transition have been stunning.
Pryor is now one of the premier young wide receivers in the NFL. When you consider that he has only played the position for basically one year, it's clear that the former Ohio State star has only scratched the surface of his potential. Thanks to his time as a quarterback, Pryor has enough years of service to hit unrestricted free agency this offseason. We expect the Browns to sign him to a massive long-term extension.
18. LeGarrette Blount, RB, New England Patriots
Simply put: LeGarrette Blount deserves a hefty contract extension based on his performance in 2016. The 30-year-old running back had a career year this fall, rushing for 1,161 yards and a league-high 18 touchdowns. The former Oregon Duck is a near-perfect fit in New England's offensive scheme, which leads us to believe that he'll ultimately finish his career in a Patriots uniform.
19. Morris Claiborne, CB, Dallas Cowboys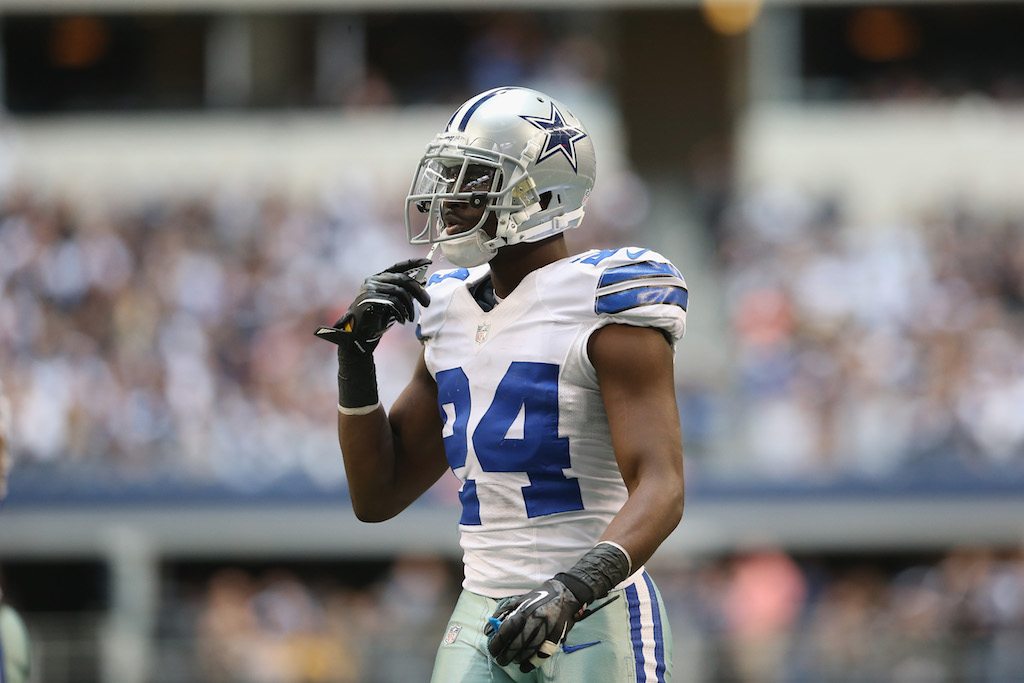 Morris Claiborne has undoubtedly been one of the biggest reasons that the Cowboys experienced a drastic defensive turnaround in 2016. When healthy, the 26-year-old cornerback consistently played at a Pro Bowl level, and he is now in line for a substantial pay raise. It's still unclear whether or not the Cowboys will have the salary cap space to re-sign Claiborne this offseason.
20. Le'Veon Bell, RB, Pittsburgh Steelers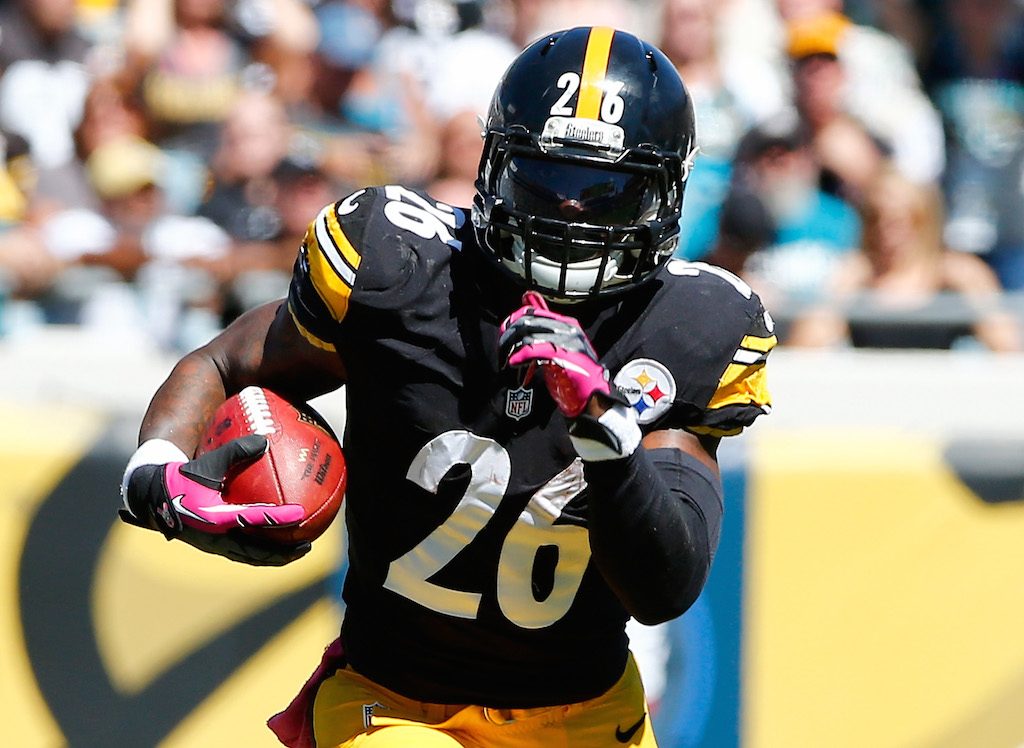 Le'Veon Bell is technically scheduled to be an unrestricted free agent this offseason, but the Steelers already made it clear that their star running back won't have the opportunity to test the open market. Pittsburgh will use their franchise tag on Bell, which will give the two sides more time to work on a long-term extension.
Statistics courtesy of Pro-Football-Reference and ESPN. Contract and salary cap data courtesy of Spotrac.